As you know, a few weekends ago, E and I went on a mini donut adventure here in New Jersey. Our first stop was in Denville for donuts at Beignets. To read more about Part I of our donut adventure, click HERE.
Our second and last stop was at Broad Street Dough Co. in Oakhurst, New Jersey, which is down by the Jersey Shore (fist pump inserted here). I had been DYING to visit Broad Street Dough Co. since E surprised me with donuts from there in July. See more on my first impressions HERE. Like at Beignets, Broad Street fries up their donuts to order. They make fried cake donuts that are delicious AND certified Kosher. HAPPY DANCE! They also come out piping HOT!
We ordered 6 different kinds, because when you have already had 4 donuts, what is 6 more?! A donut (or 12) a day keep the doctor away, right? With such a diverse menu, we decided to choose a variety of classic and new flavors. We ordered a classic jelly, an All American (peanut butter and jelly), a Creamsicle, a Belmar Bliss (blueberry), a Nantucket (salted caramel), and an Apple Pie with warm apple compote on top. After snapping a few photos of me in my super cute outfit with the warm box of donuts, we headed over to a friend's house with the donuts in tow. See…we share! We cut them into quarters so everyone could have a taste of each one.
Based on what was left at the end, the crowd favorite was the Belmar Bliss. It really tasted like blueberries. Yum! My personal favorite was the Nantucket. I am a sucker for salted caramel anything. The others were all warm and tasty too! The next time we are in the area, you can bet we will be back for more donuts. They were THAT GOOD!
Broad Street Dough Co. – 2005 NJ-35, Oakhurst, New Jersey 07755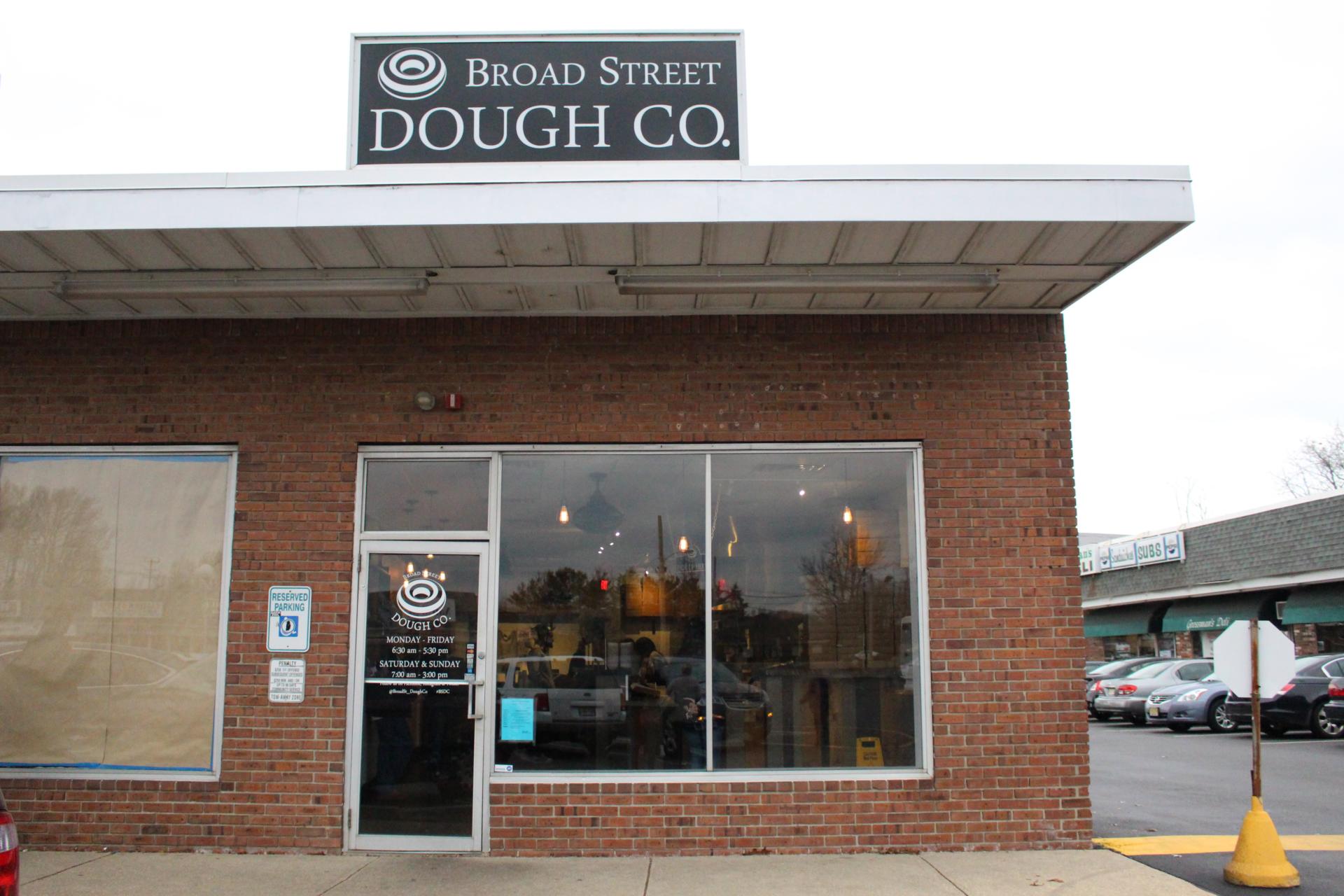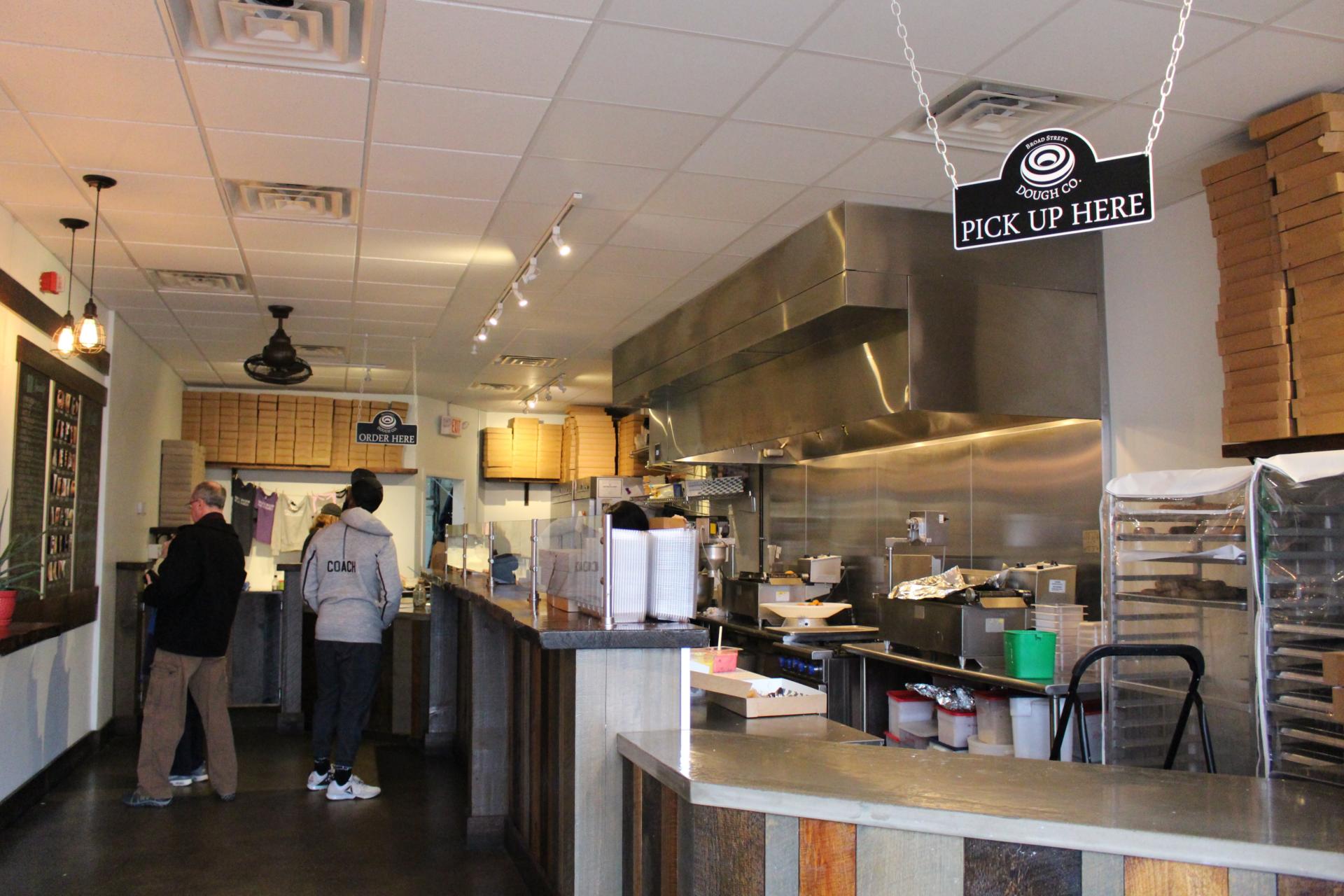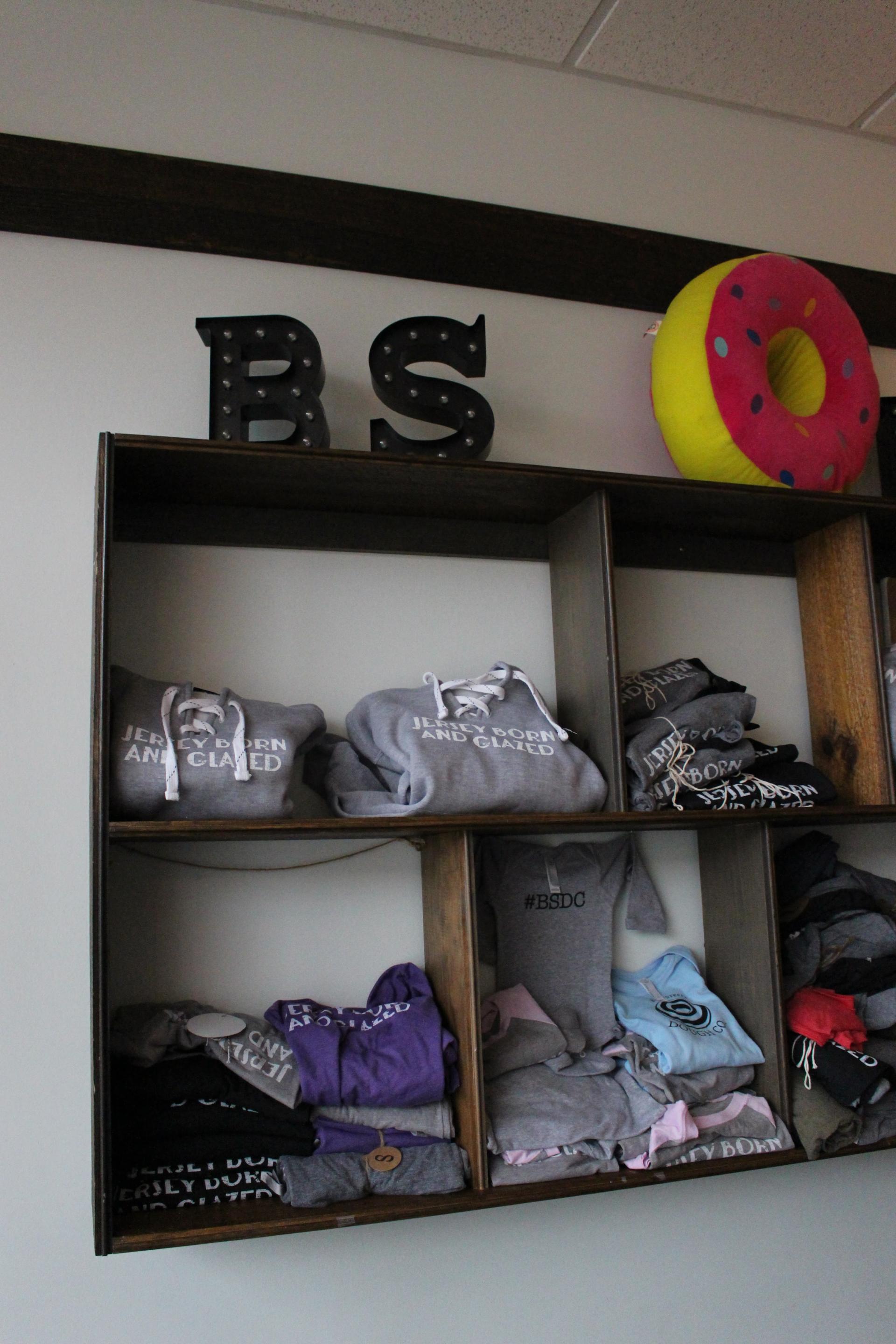 "Jersey Born and Glazed"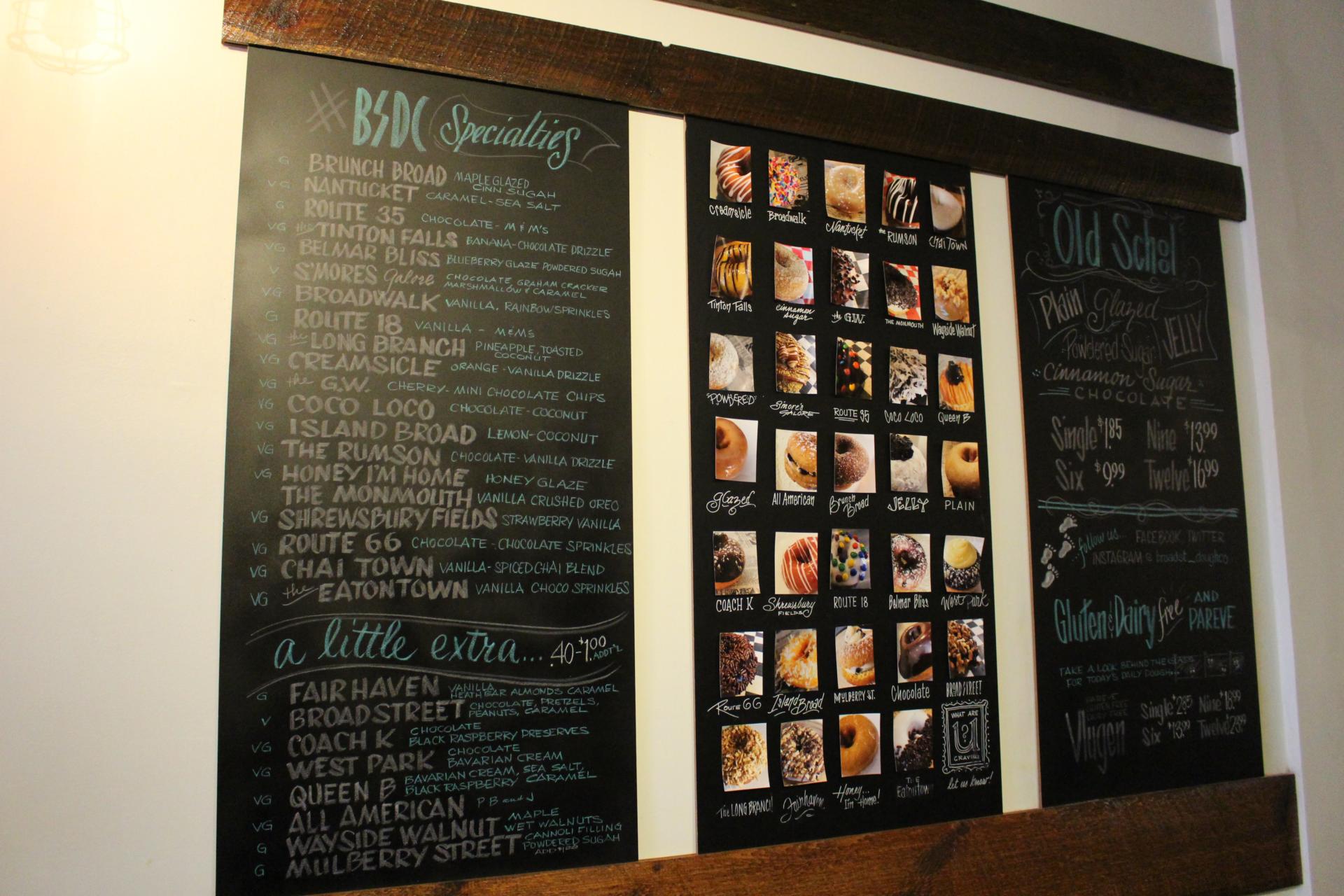 The Menu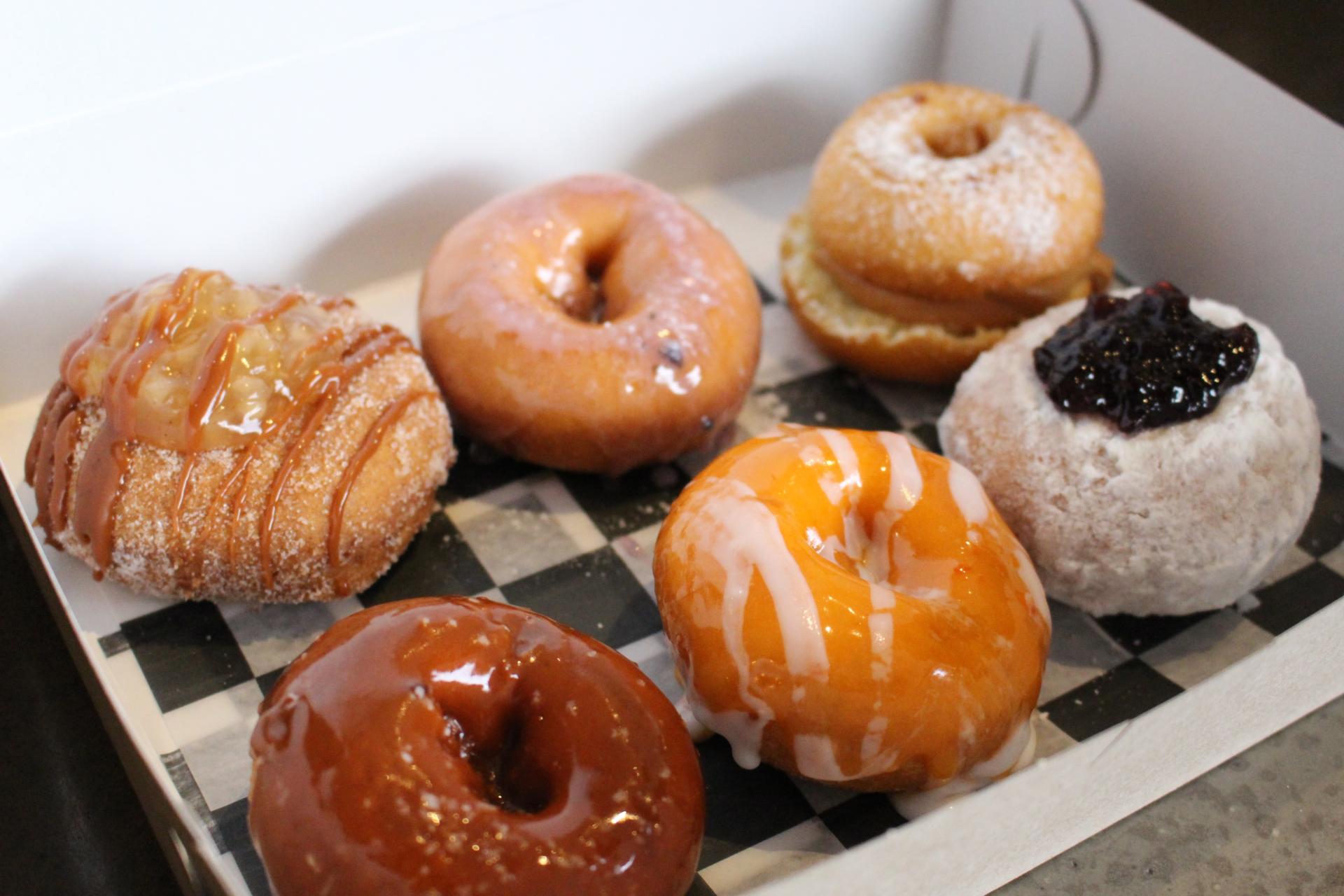 6 > 1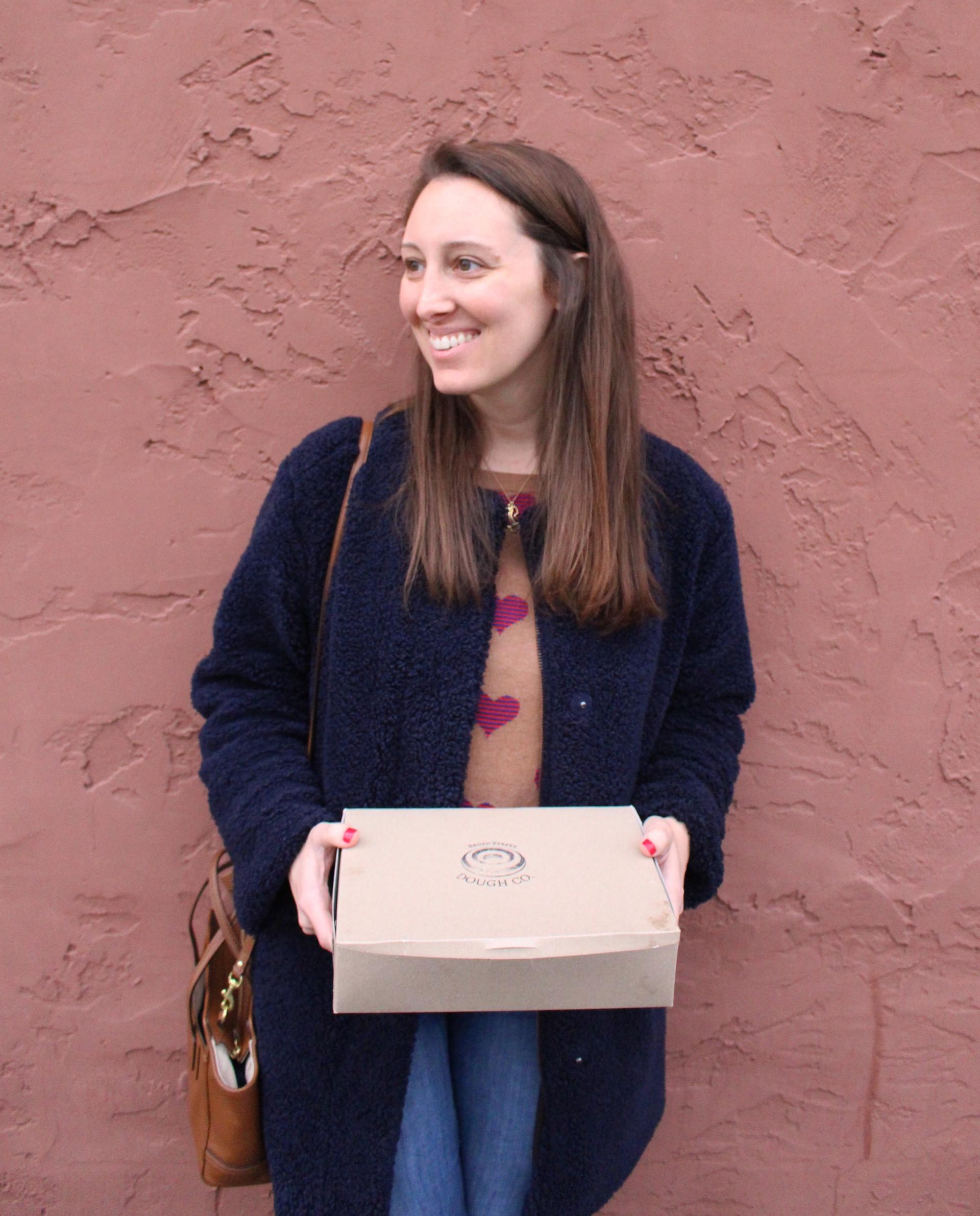 Coat: Gap (sold out, similar HERE and HERE), Sweater: Madewell (old, similar HERE), Jeans: J.Brand (old, similar HERE), Bag: Coach Outlet (old, similar HERE), Necklace: Maya Brenner, Shoes: Birdies Slippers