The next post in my Seasonal Lawyer series is FINALLY here! It is a special edition just for Valentine's Day. I cannot believe it is less than a week away!
Ever since the clocks changed, it has been really hard to shoot this series. I cannot shoot after work because it is already dark! So, in order to shoot a real work look, I wake up extra early and shoot it before work. That is dedication, my friends.
As with my previous Seasonal Lawyer posts, you will see that I trend towards comfortable pieces for the office. I thank god every single day I don't have to wear a suit! This is an actual outfit that I wore to work a week ago, that I plan on wearing again on Valentine's Day. Who says you can't get into the spirit of Valentine's Day with your co-workers?
Nothing says Valentine's Day like a bright red cashmere sweater and comfy cheetah print slippers! I have ALWAYS wanted to wear slippers to work. Well…now, thanks to Birdies, I can, and nobody will even know! These Birdies slippers definitely have style. They look like regular flats on the outside, but are lined with shearling on the inside. Warm and comfy feet make for a very happy lawyer. Everyone wants a happy lawyer! If you want to treat yo' self to a pair, use code NEWBIRDIES10 for 10% off your first purchase!
As far as accessories go, I am wearing my Tiffany's heart charm bracelet that E bought me for Chanukah last year. It felt appropriate for Valentine's Day. I actually wear it most days because it makes me smile. I recently acquired a new work tote from Dagne Dover. It has quickly become my every day bag. I love the deep purple color. And, it literally fits EVERYTHING! It fits my laptop, my coffee thermos, my wallet, a million pens, lip glosses, my makeup bag, an extra pair of flats and more! In another post, I will detail exactly how large my new tote is, and photograph everything inside it. You will be AMAZED.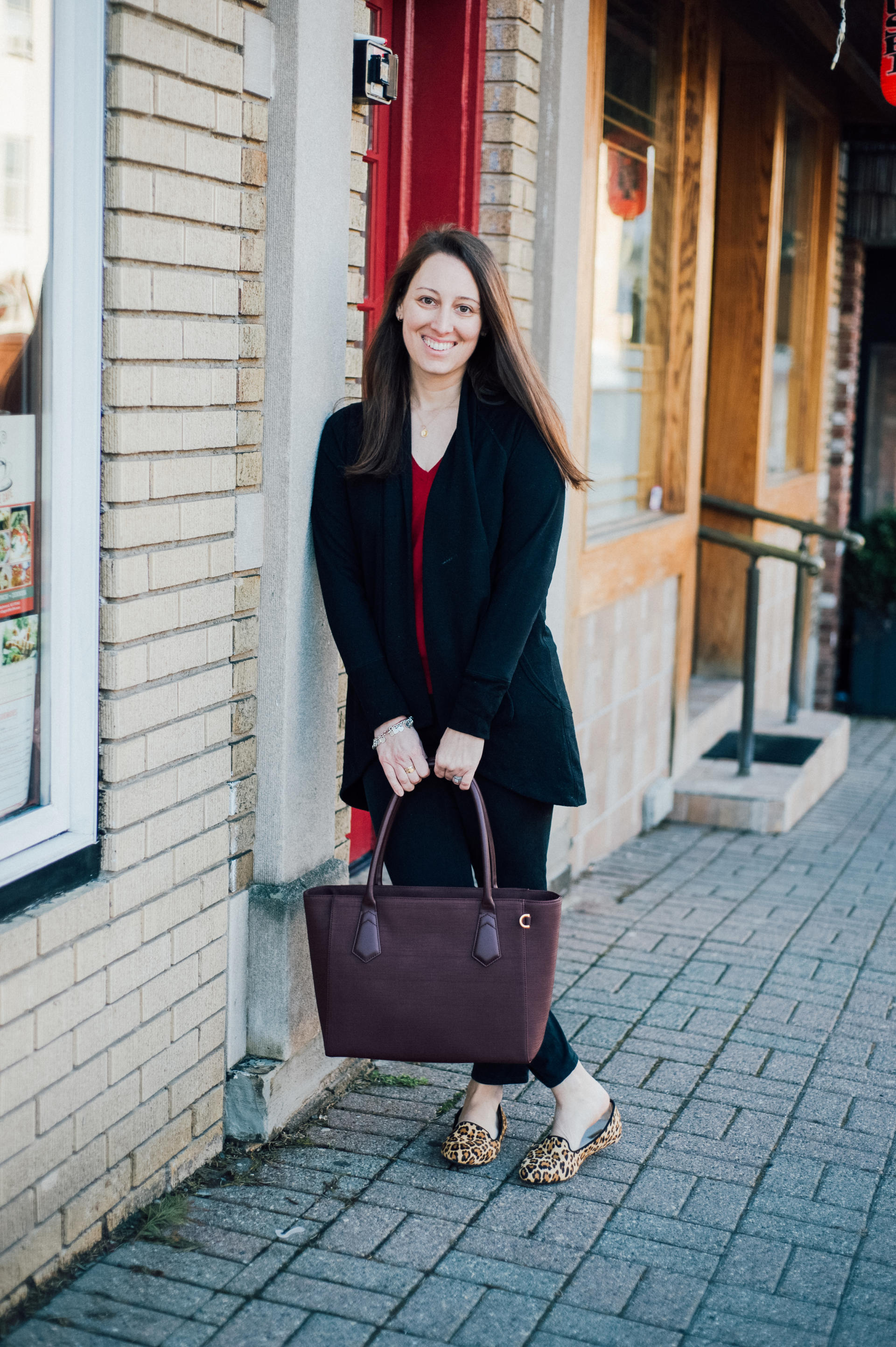 Cardigan: Nordstrom (old, similar HERE), Sweater: Everlane, Pants: Loft (old, similar HERE), Necklace: Helen Ficalora, Bag: Dagne Dover (c/o), Shoes: Birdies Slippers (c/o, Use Code NEWBIRDIES10 For 10% Off Your First Purchase), Bracelet: Tiffany & Co.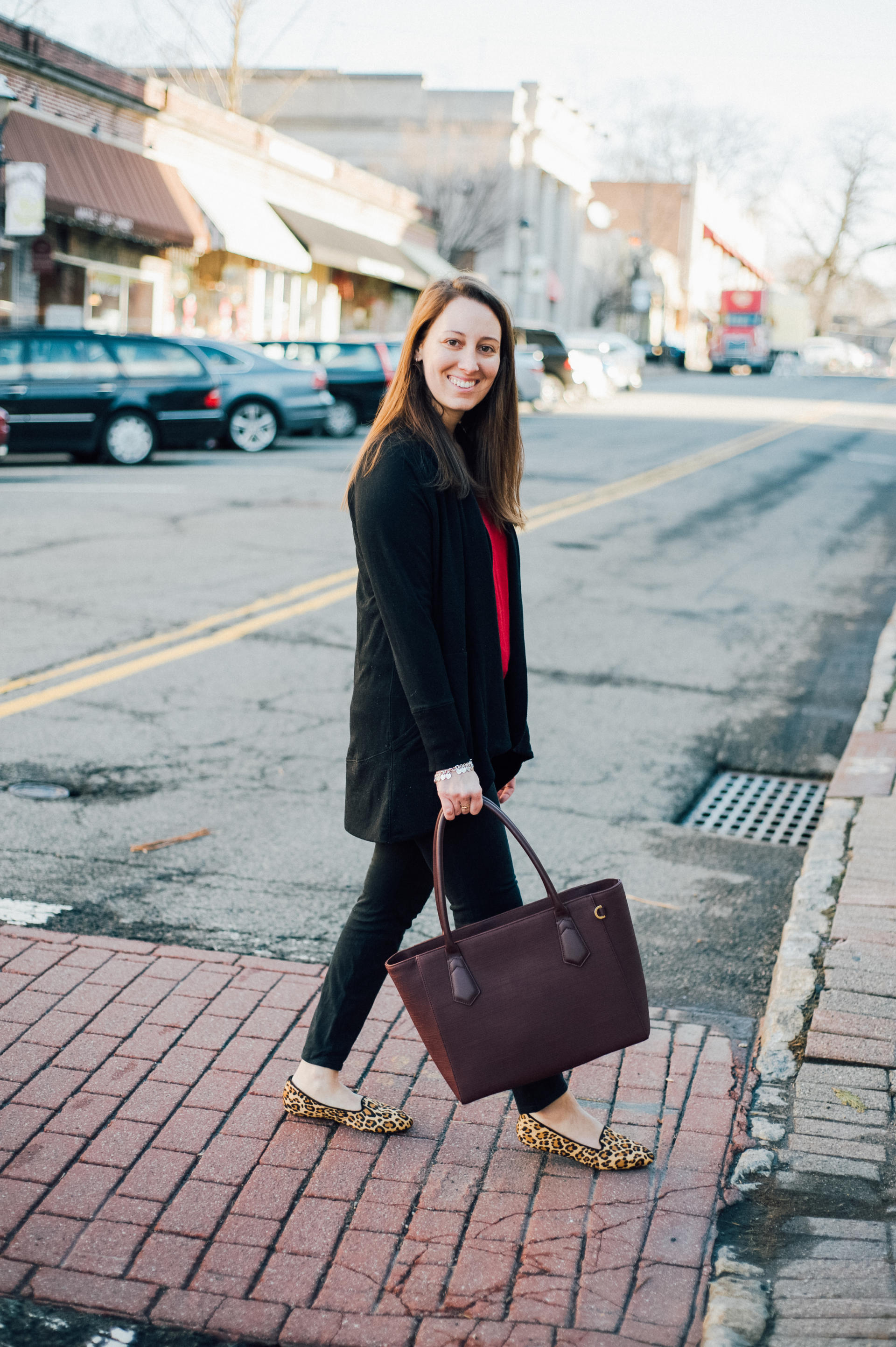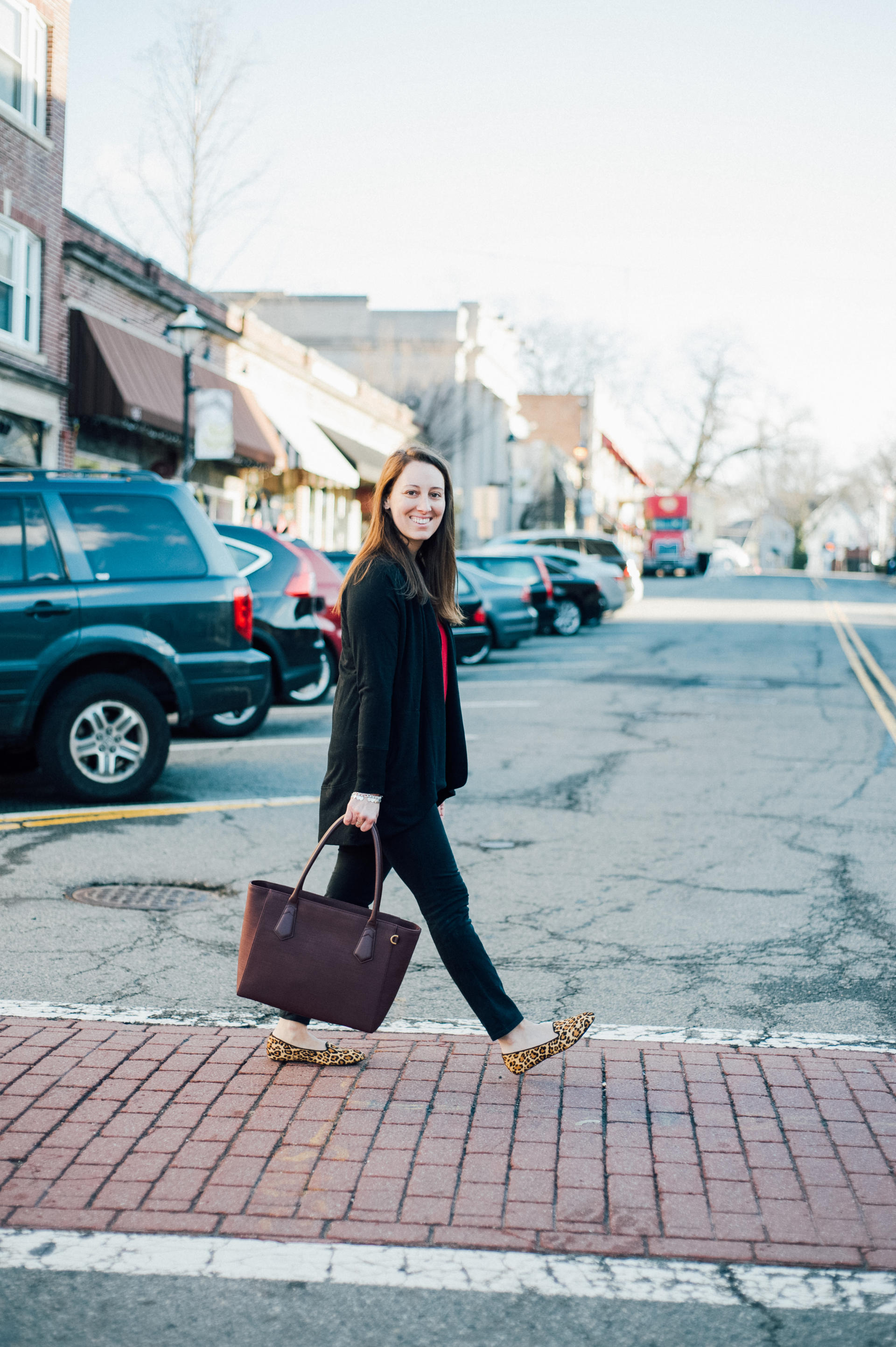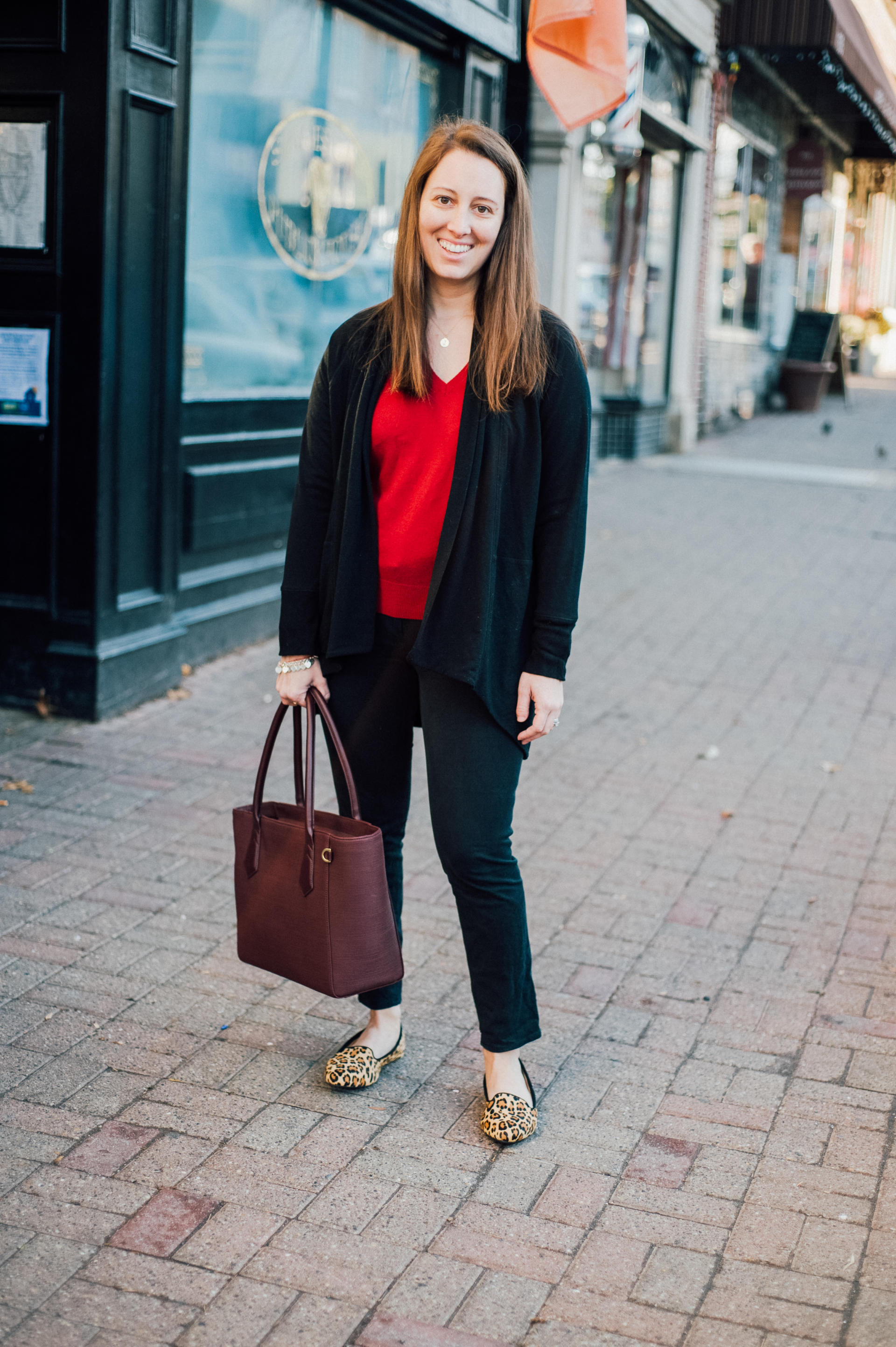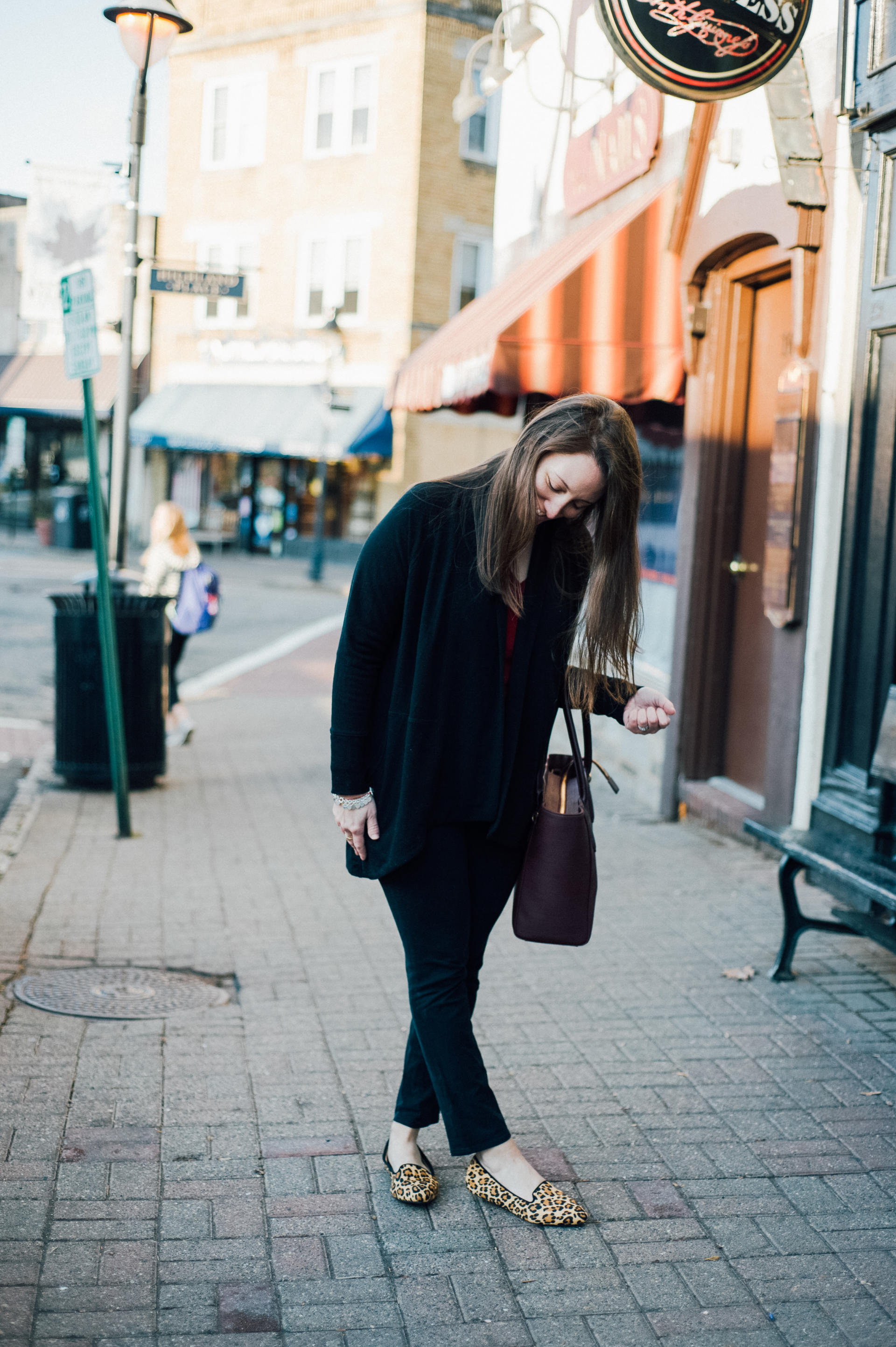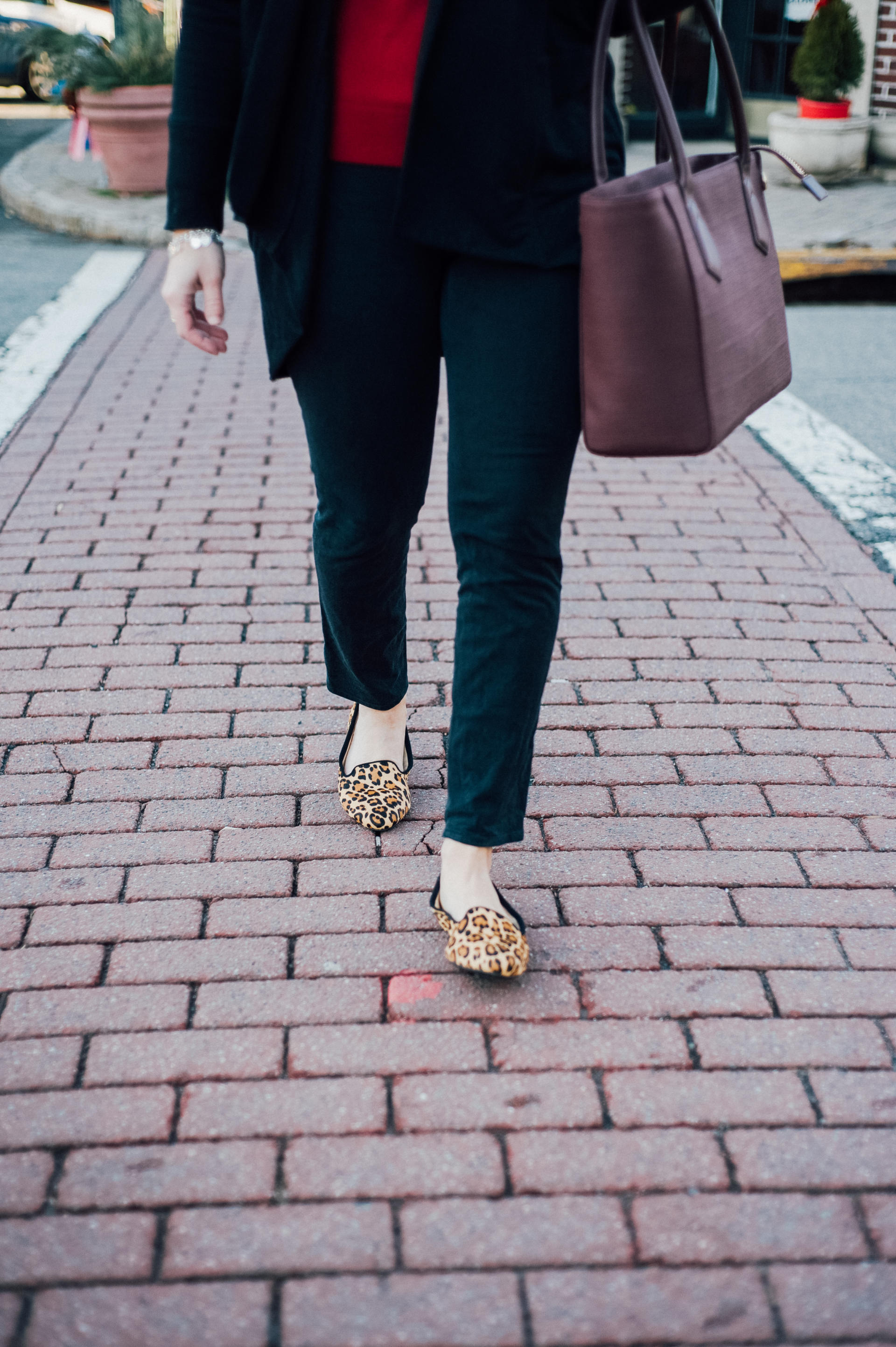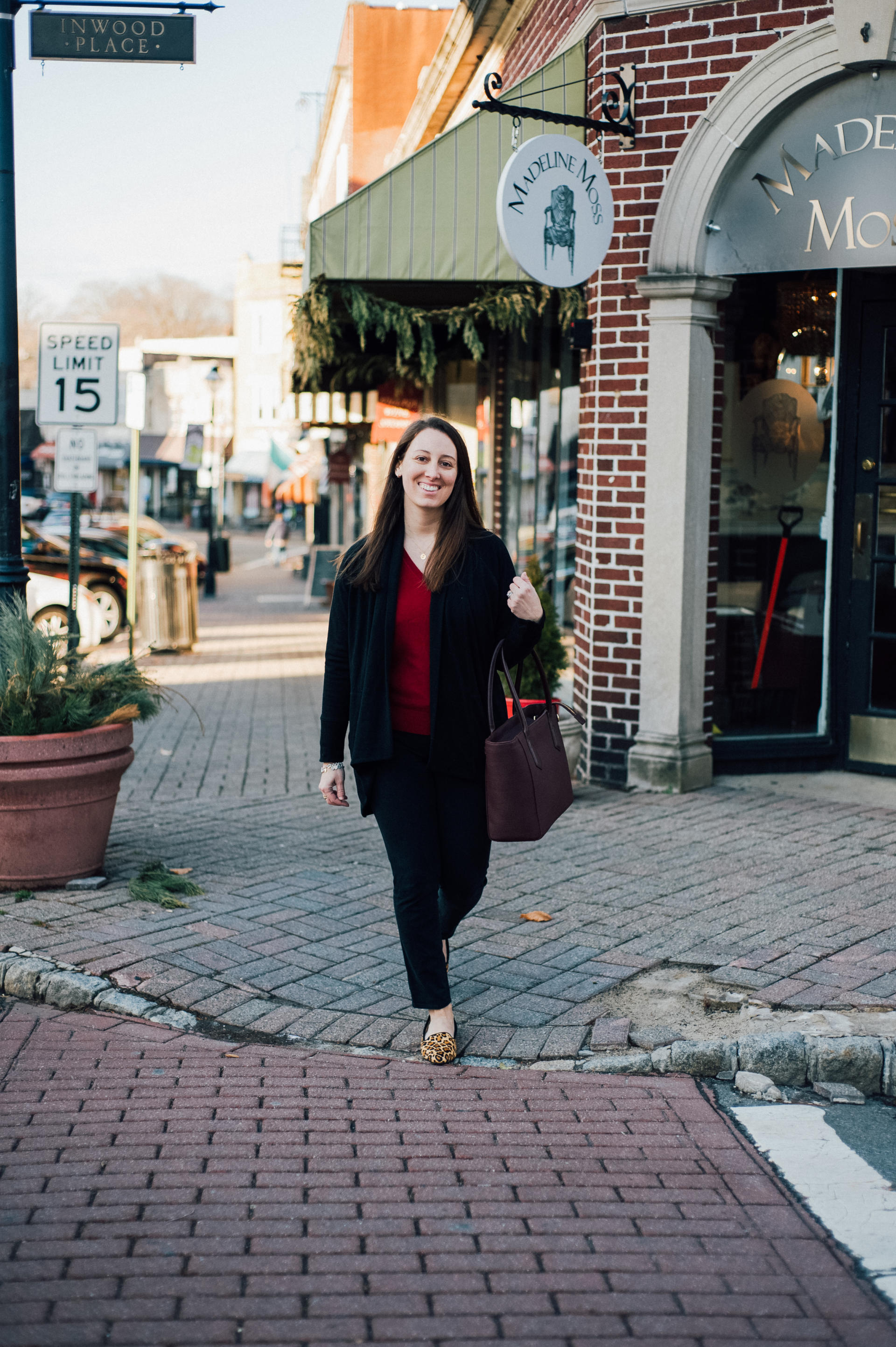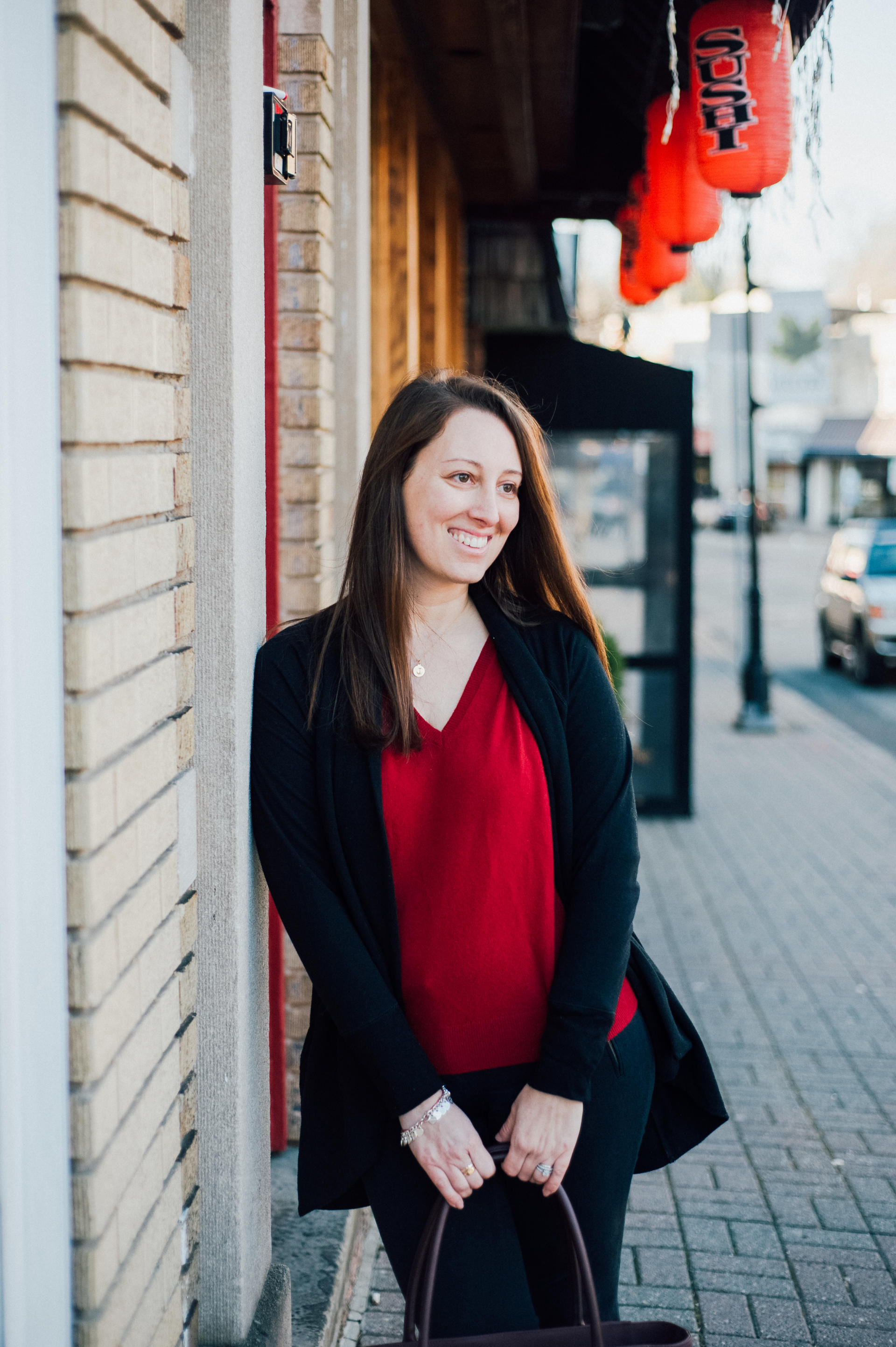 Thank you Birdies Slippers for partnering on this post.