As you know, I don't eat pig. Yes, that even includes bacon! I do, however, eat and enjoy Jack's Gourmet Facon. Facon is kosher beef bacon. I like to fry it up with eggs (over-easy please!) or chop it up and add it to my meatballs or burgers for a little extra fat and flavor.
I had never, until last week, wrapped chicken in Facon. I see recipes all the time for bacon wrapped dates, chicken and asparagus. I thought it would be fun to stuff some boneless chicken with homemade pesto and then wrap it in Facon. E was VERY excited by the prospect of this meal. Probably the most excited I have seen him about dinner in a while. Thankfully, the final product was just as delicious as we anticipated it would be. The smokiness and texture of the Facon, mixed with the smooth pesto filling and perfectly cooked chicken was amazing! We will definitely be making this recipe again soon!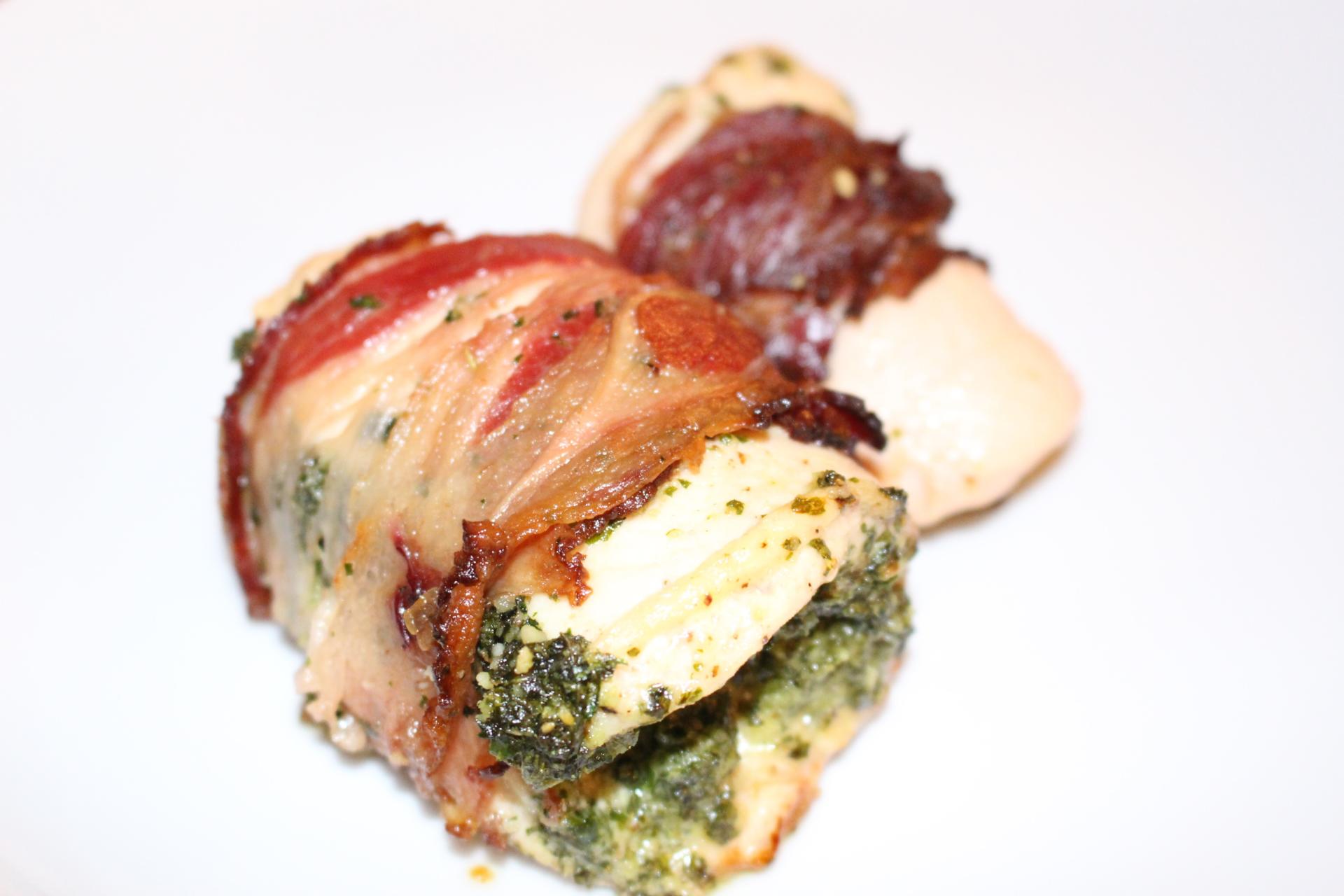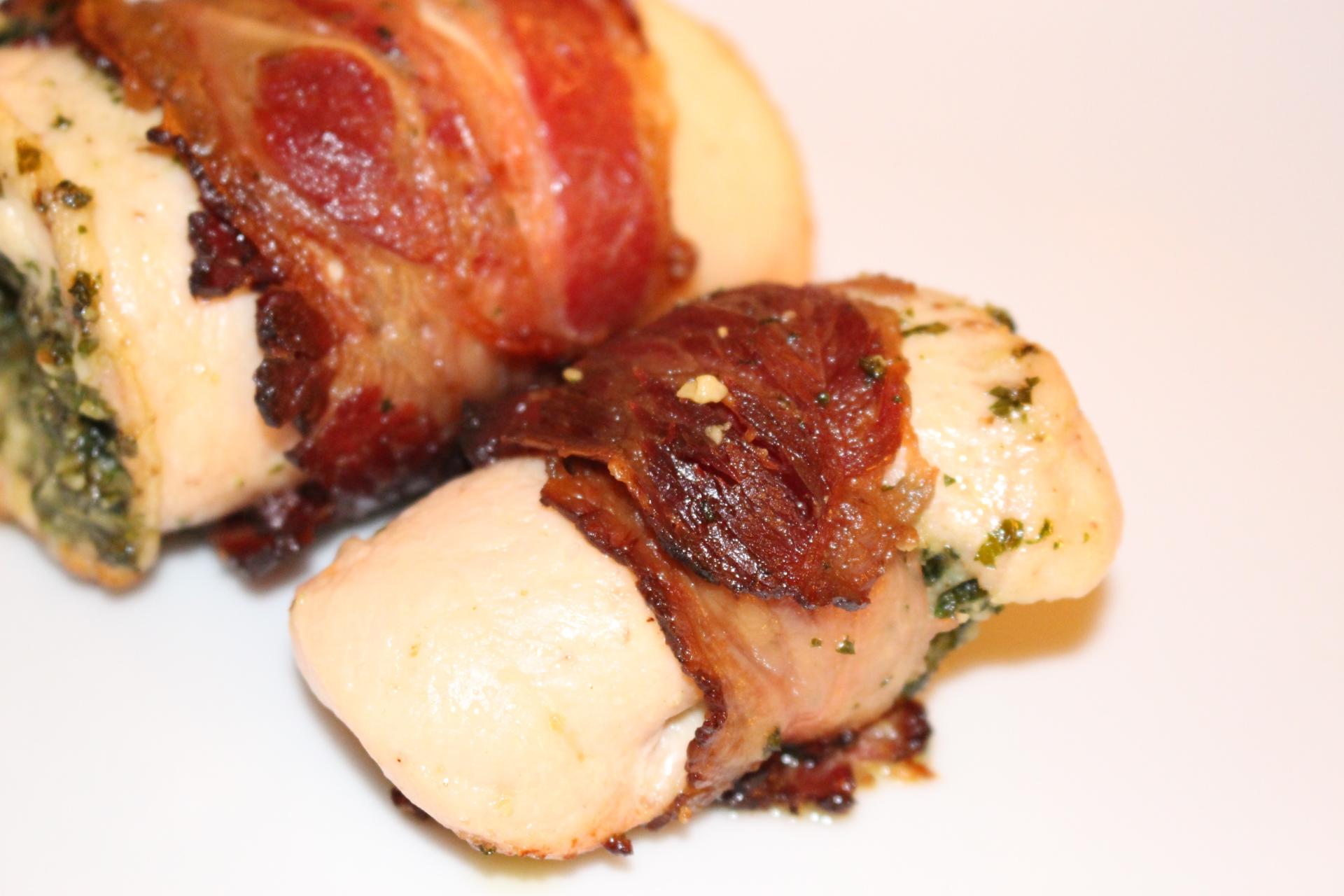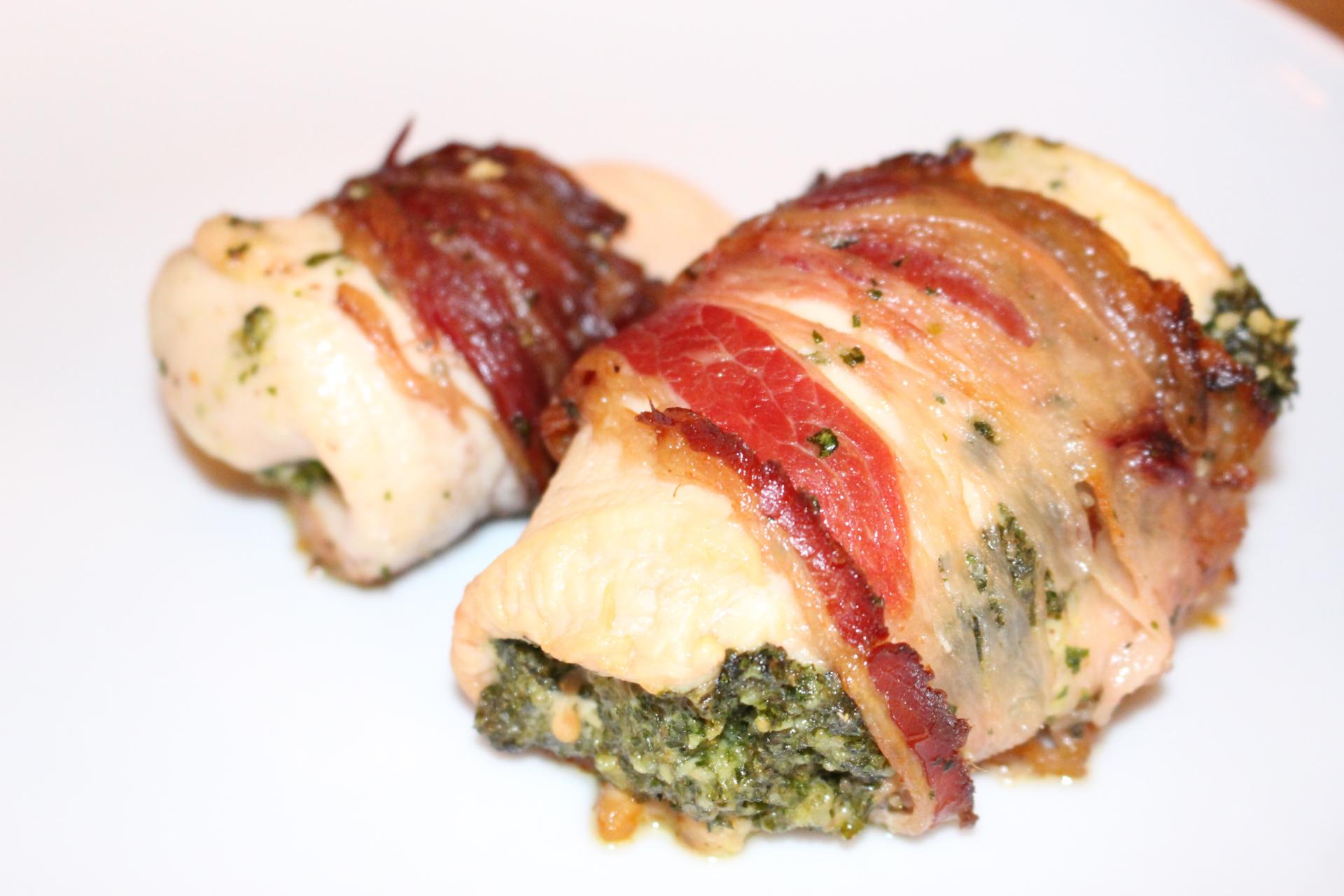 Ingredients:
Empire Kosher Boneless Chicken Breast, 1 package, pounded thin
Homemade Kale Pesto (blend kale, walnuts, garlic, sea salt, fresh ground pepper, and olive oil in your food processor until smooth) or Store Bought Pesto
Jack's Gourmet Facon, 1 package
Directions:
Preheat your oven to 350 degrees Fahrenheit.
Cover a baking sheet in foil and spray with Pam Cooking Spray.
Once the chicken has been pounded thin, spread a thin layer of pesto on each piece.
Roll the chicken breast up and then wrap in one slice of Facon.
As you roll up each piece, place it on baking sheet.
Bake in the oven for 25-30 minutes or until the Facon is crispy and the chicken is cooked through.