So…I know that temps are FINALLY warming up a bit here in New Jersey, and the last thing you want to see and/or think about is a fur coat, but this outfit is too good not to share! I shot this look one morning in December when it was twenty degrees outside. Lauren and I were FREEZING! It was worth it though.
 I have ALWAYS wanted a faux fur coat. It took me a while to find the right one. This cropped one from Banana Republic was heavily discounted on Black Friday so I ordered it. It was exactly what I wanted. The color was perfect! I love that it is cropped and that it isn't too heavy. Since receiving it, I have been known to wear it over a tee shirt with jeans, or with a fancy dress. You really can wear it with anything! And there are so many great faux fur coats on the market at the moment. EVERYONE was wearing one during New York Fashion Week. That, of course, was the one coat I left back at home. Ooops!
I wore my coat to my office holiday party with a lace top and lace pants, seen below. My whole outfit got so many compliments!
And I have some great news for you on this glorious Friday morning! I was recently accepted into rewardStyle! You will now be able to shop each post here and on Instagram through LIKEtoKNOW.it. Sign up for LIKEtoKNOW.it HERE!
Shop The Post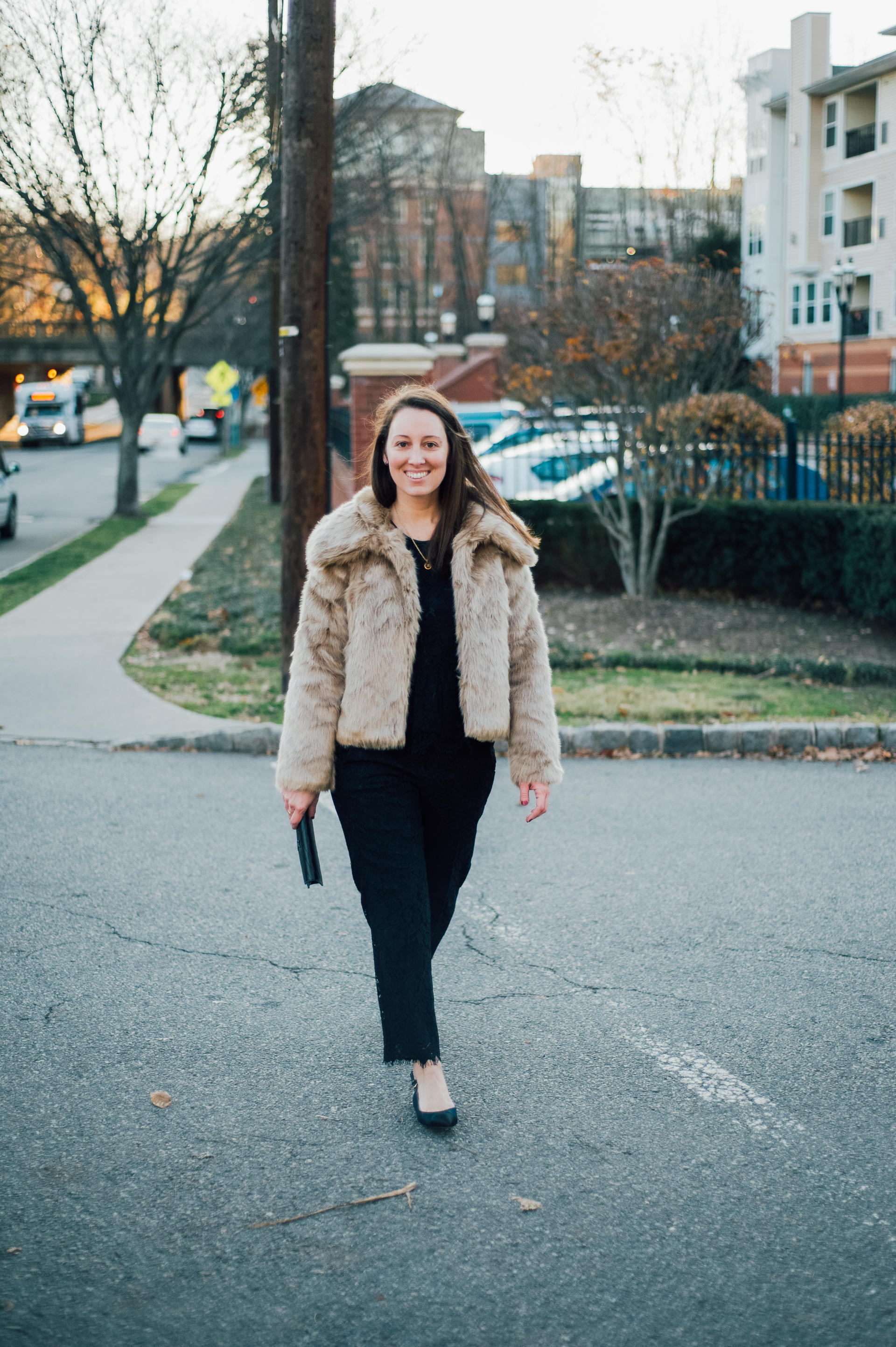 Coat (sold out, similar HERE and HERE), Top, Pants, Shoes, Bag (sold out, similar HERE and HERE), Necklace, Earrings