This season, I had the privilege and opportunity to attend several shows and presentations at New York Fashion Week. I was even able to sit front row at a few of them! It was exhilarating!
Unfortunately, due to a severe snow storm on the first day of NYFW, I missed the Michael Costello show. I was devastated!
I was, however, able to attend Dan Liu, Hakan Akkaya, Jill Stuart, Georgine, Francesca Liberatore and Leanne Marshall. My ability to take photos at some shows were better than others. Below, I have shared a selection of photos from my favorite shows that I attended this season. That way, you get to experience NYFW with me!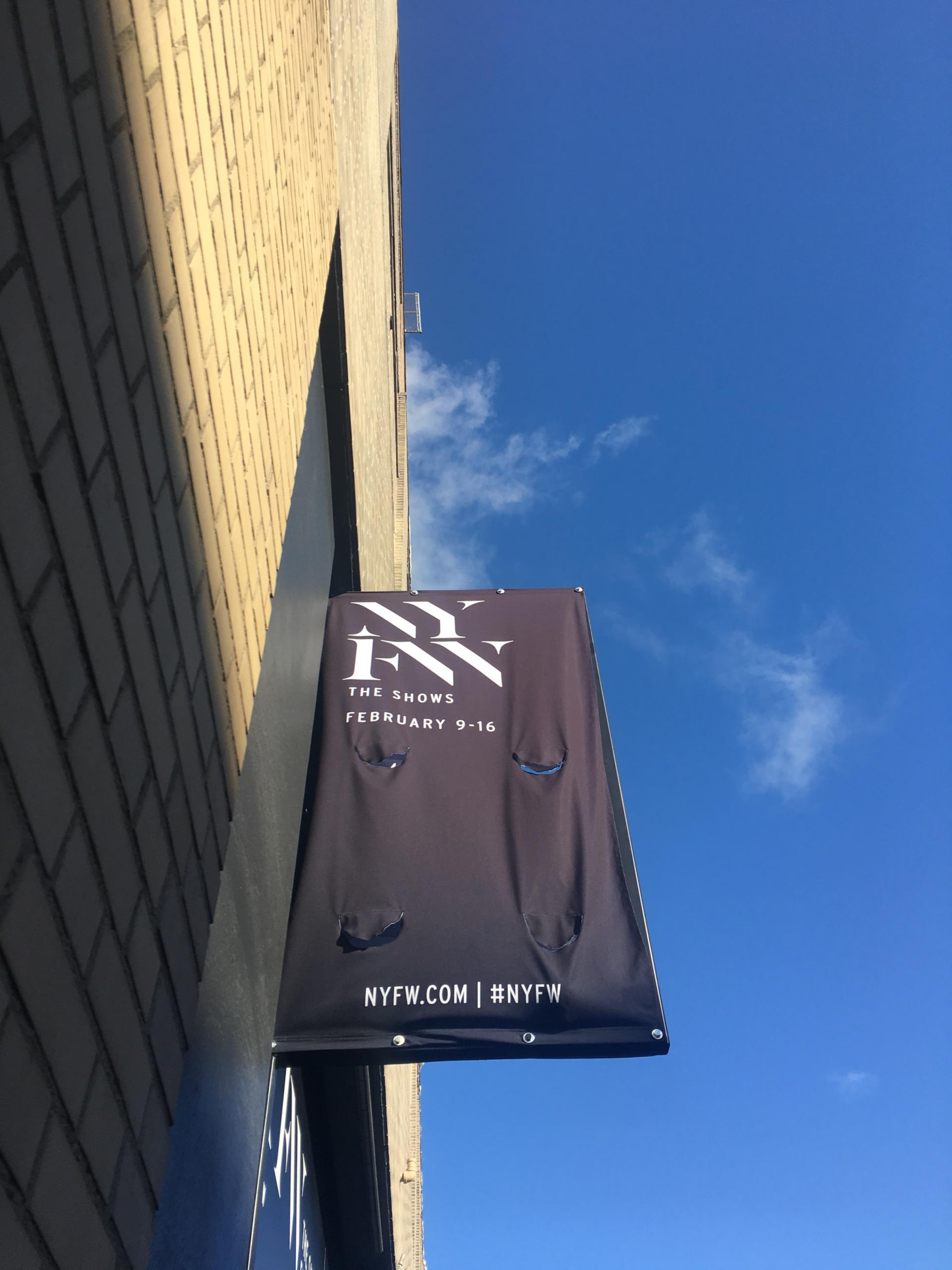 A Beautiful First Day at NYFW
My very first show this season was Dan Liu. I was lucky to have been able to attend his show in September. I was so excited to see what he had in store for Fall and Winter 2017!
The theme of the show was "The Fairytale of Autumn." The show started with a man in a leotard covered in autumn leaves and a red mask dancing up and down the runway. It was definitely different! Then the models starting strutting their stuff! The collection was filled with dresses, blazers, sweaters and brightly colored scarves. Each outfit was better than the next. I could see myself wearing almost every single piece from this collection! Scroll down to see some of my favorites. To see the entire show, click HERE.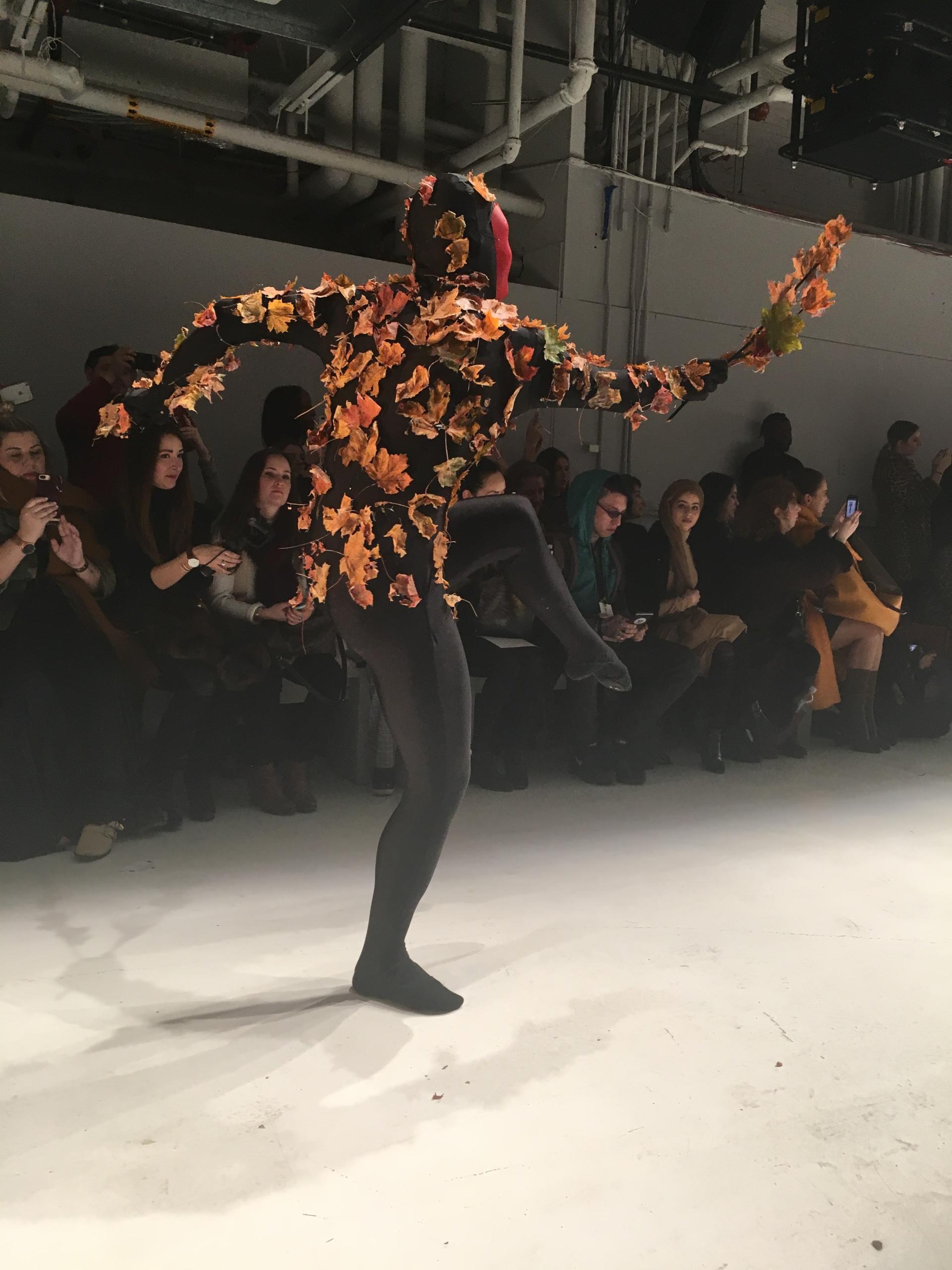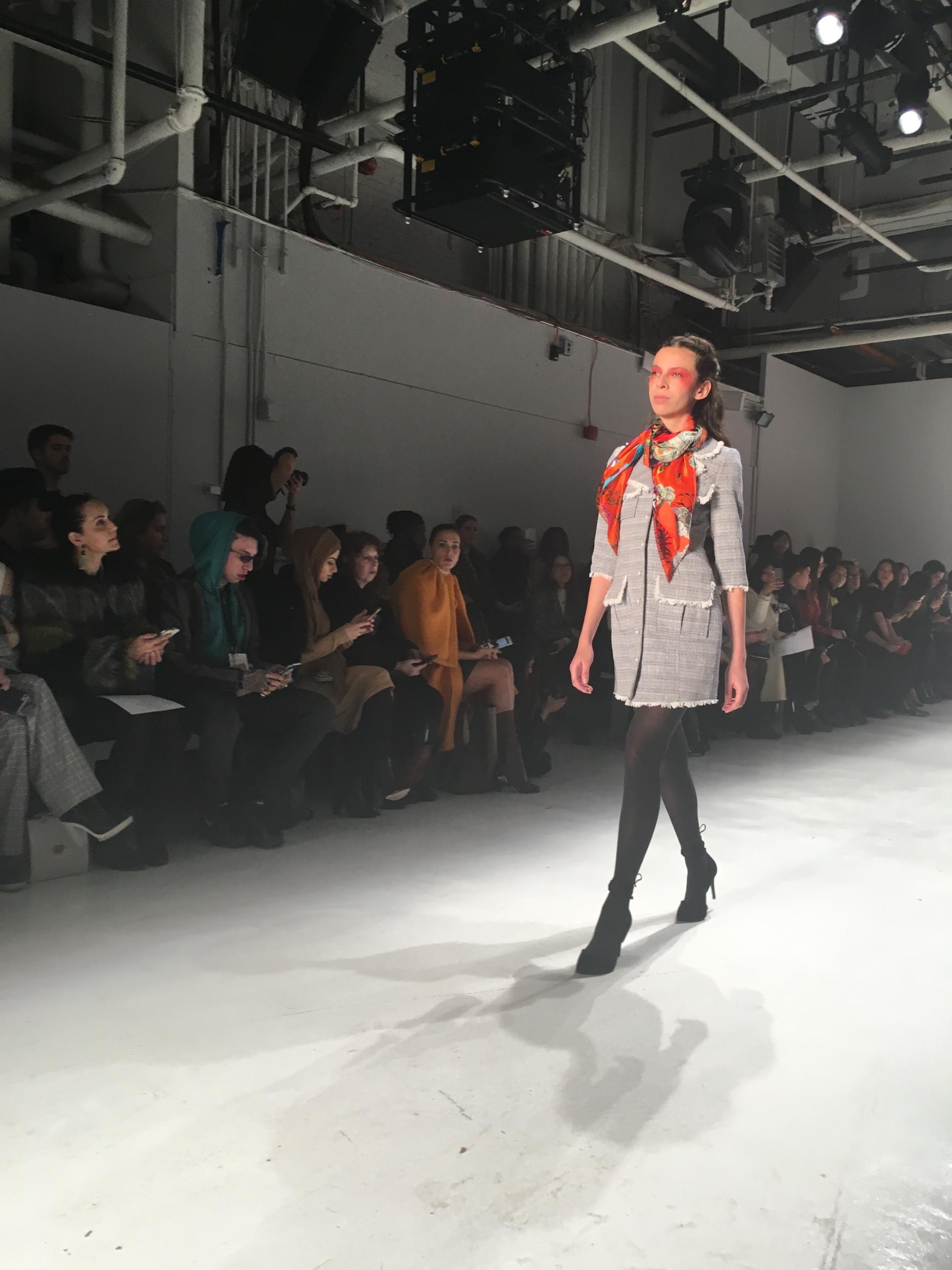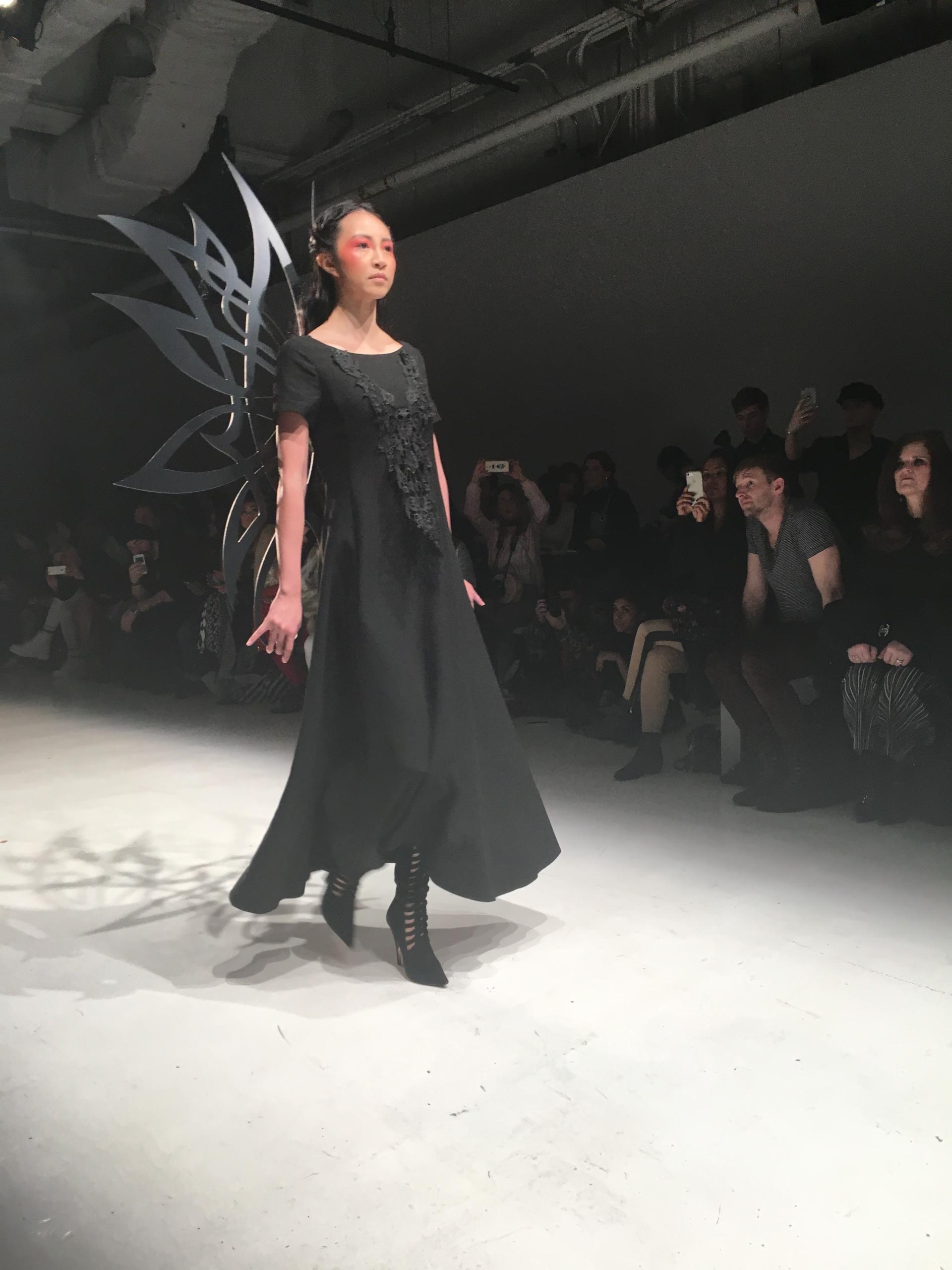 When I received an invitation to the Jill Stuart Presentation, I was giddy with excitement! She has such a beautiful and feminine aesthetic. This collection was filled with florals, lace, velvet, frills, pleats, metals and deep fall colors. My favorite looks were the two that were accessorized with a thick black leather belt. They were gorgeous and so incredibly flattering! Scroll down to see my favorite looks. To see the entire collection, click HERE.
After the Presentation was over, I noticed Emily Jackson from The Ivory Lane waiting in the lobby area. I  couldn't help but stop and introduce myself! It was a total fan girl moment. We chatted for a few minutes and took some photos. She even included a photo of the two of us on her Snapchat story! It was definitely a highlight!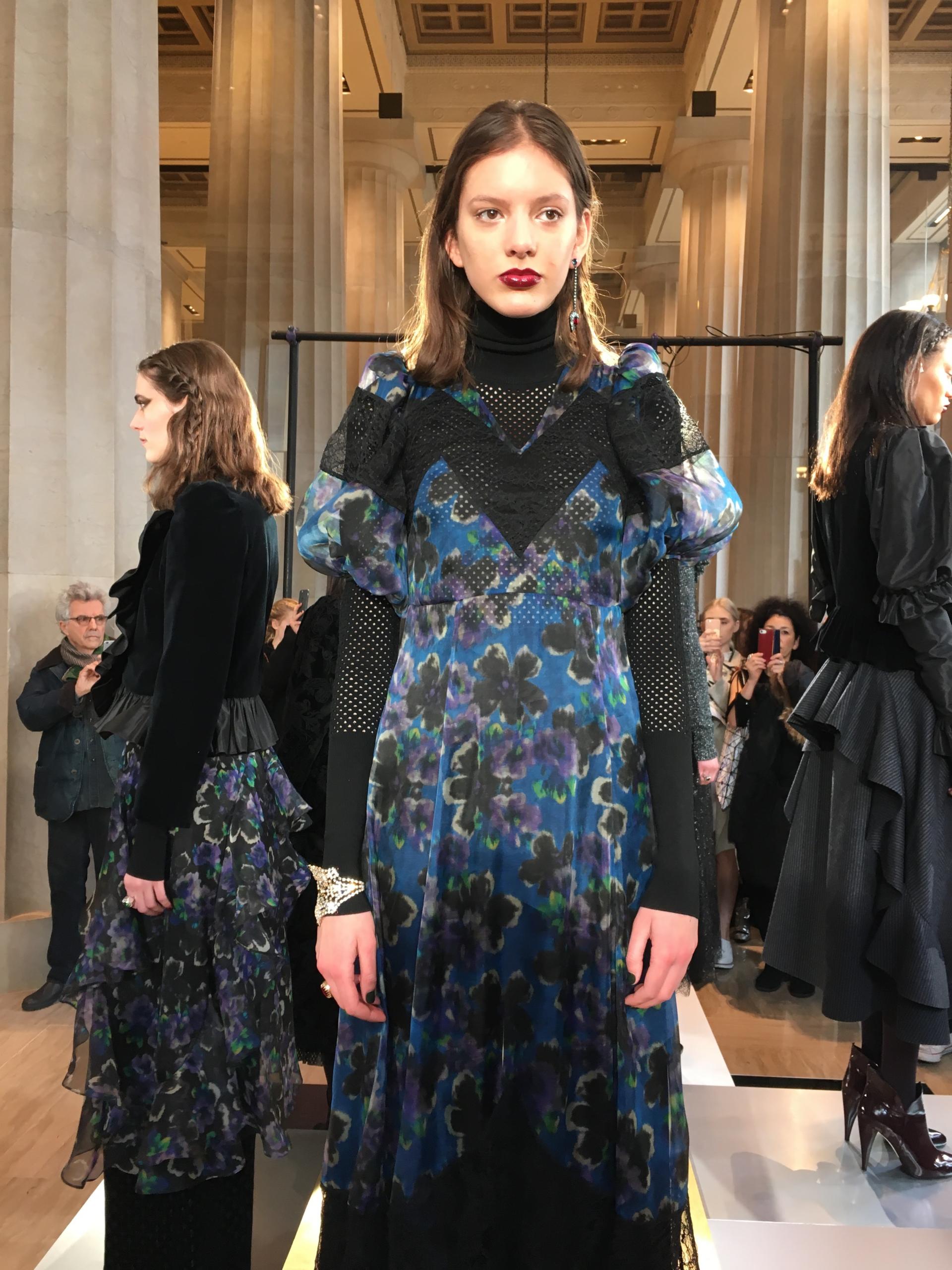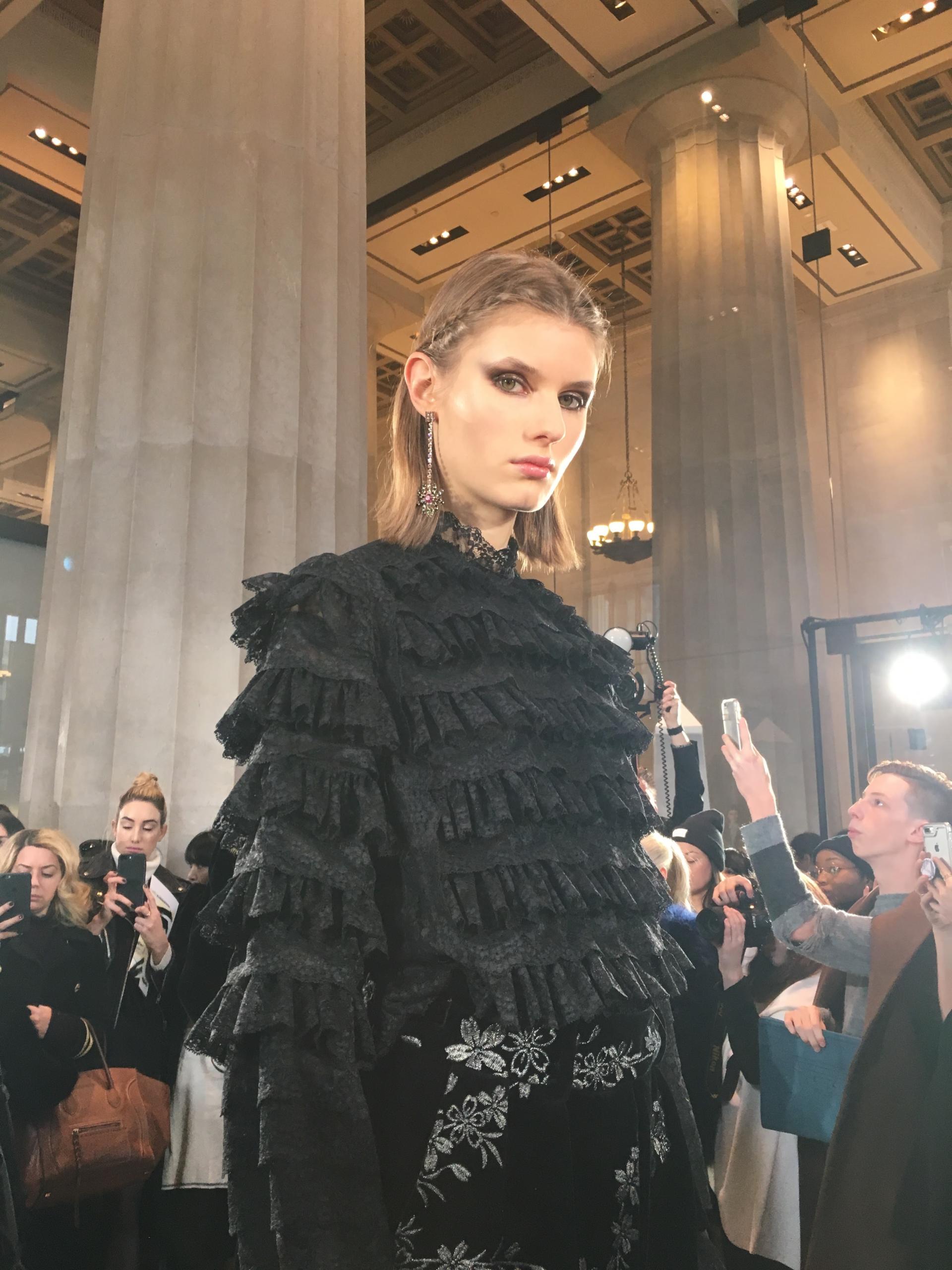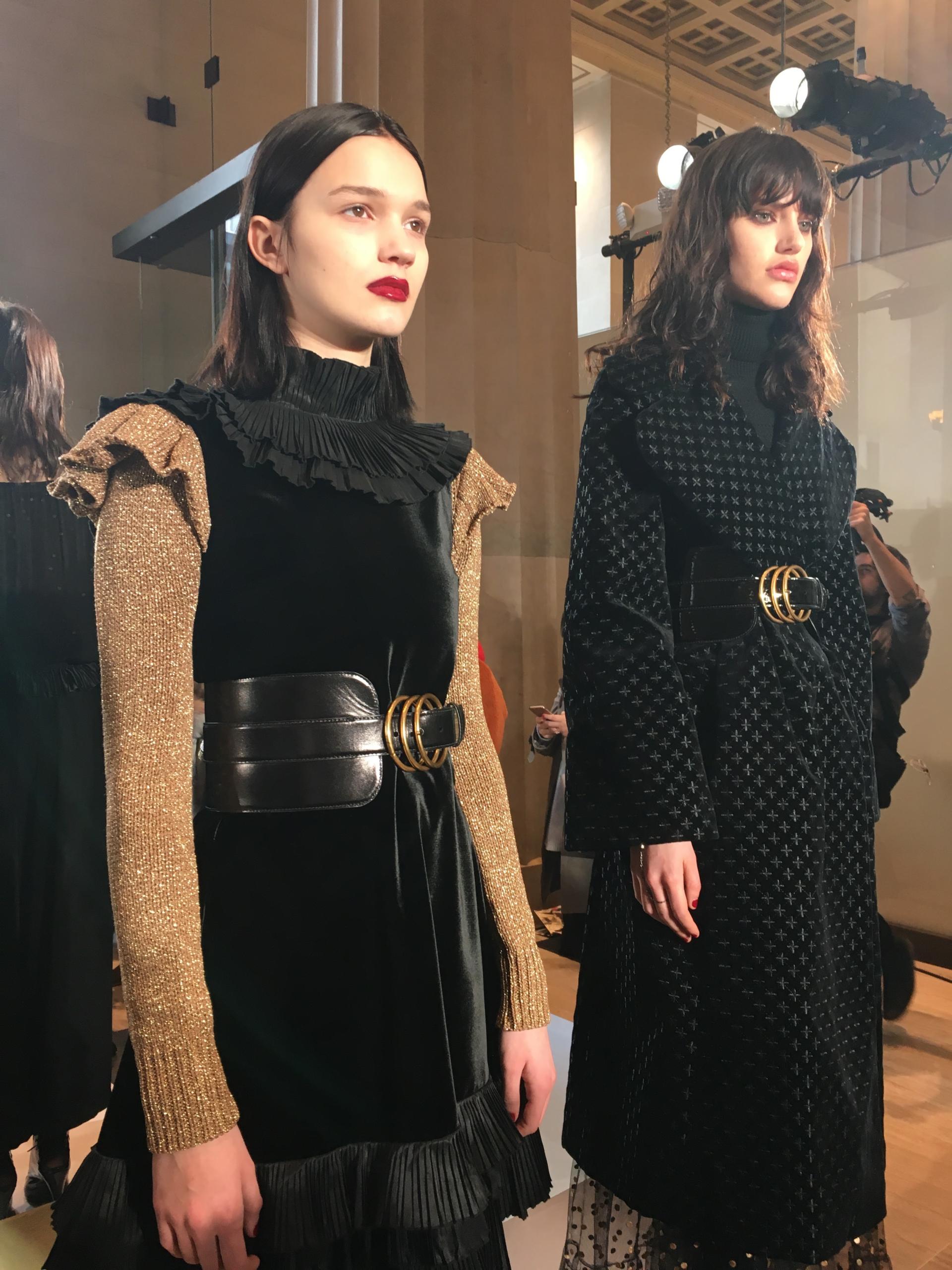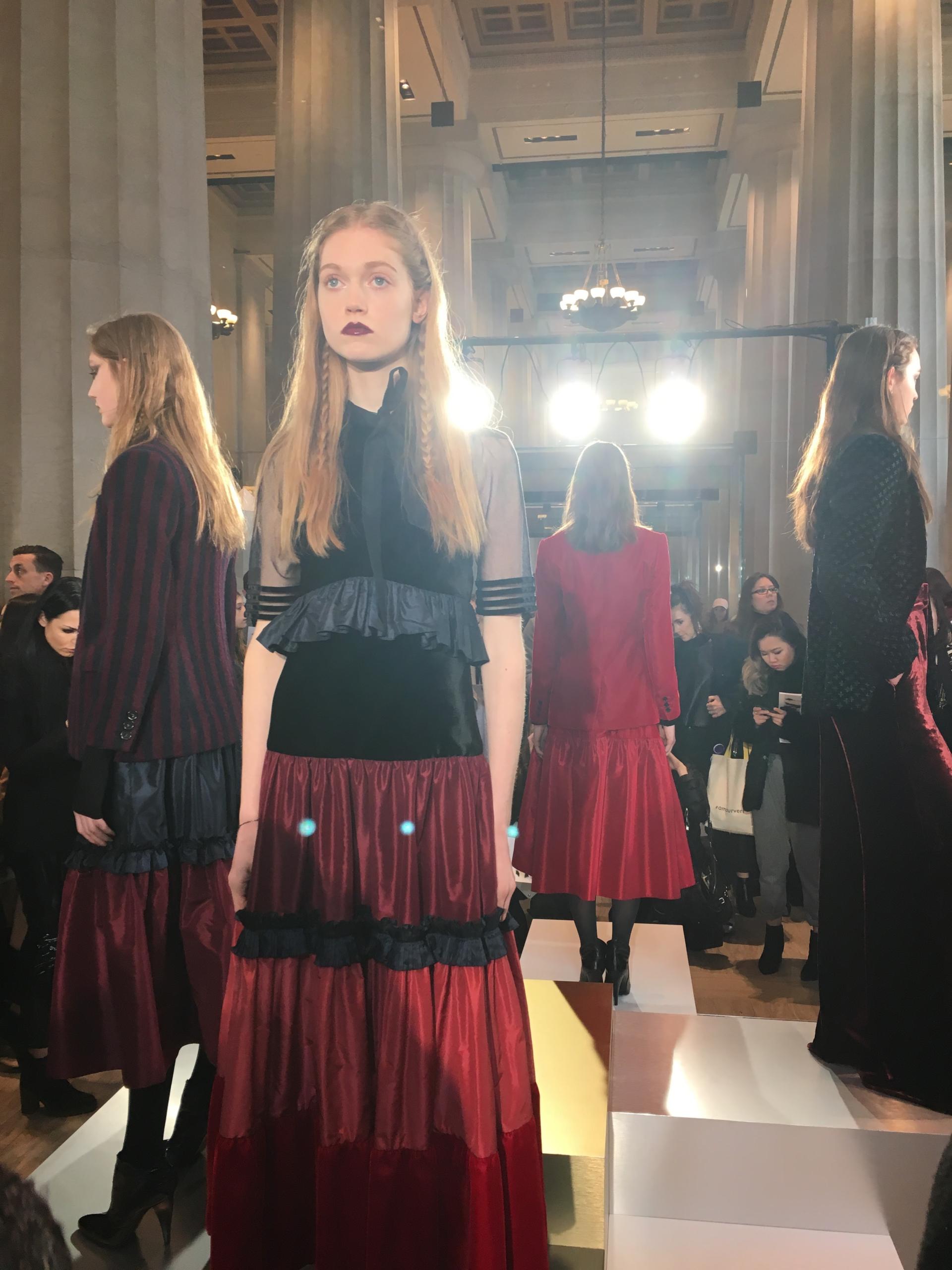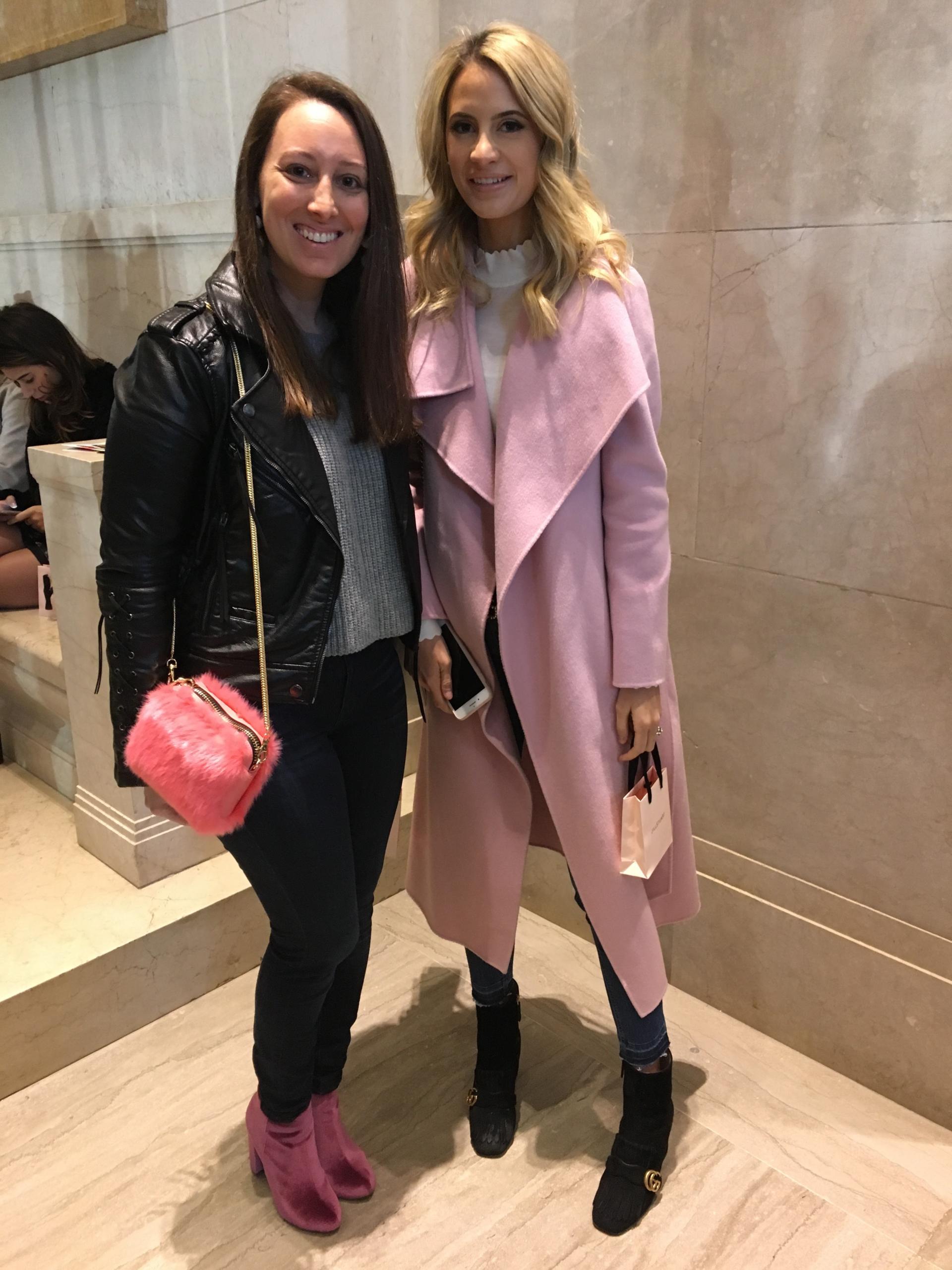 My last show at NYFW this season was Leanne Marshall. Unfortunately, I was unable to attend her show back in September due to it being during the week. Thankfully, this season, the show was on a Sunday! I made it my job to be there early so I could guarantee myself a good seat. As luck would have it, I found myself in the front row at the very last minute! And I got to sit next to Ashley from Two Peas in a Prada! Each and every gown that came down the runway was STUNNING! Scroll down to see a few of my favorites. To see the entire collection, click HERE.
I am going to make it my job in life to never miss a Leanne Marshall show ever again!