On my last day at NYFW, I woke up extra early to shoot with Lauren of Laurel Creative. Unfortunately, it was POURING RAIN and hailing a bit. Nothing like a little hail to start the day… Lauren suggested that we meet at the Oculus building downtown. I had never been but, after seeing thousands of friends' photos on Instagram, I was dying to go.
I am so thankful that we went! It is really an architectural masterpiece! The entire inside of the structure is stark white. It ended up being the most amazing backdrop to photograph my all black outfit. Talk about contrast!
The day before our shoot, I attended the ShopStyle Social House and was able to borrow a few items of clothing for the duration of NYFW. I selected this leather coat from The Arrivals because it was so luxurious, soft, and furry inside, and because I knew it would look amazing with my new faux leather dress! I loved the coat so much I didn't want to return it… It is my dream coat!
When I initially slipped the coat and dress on together, I knew I had to shoot them together and wear them to a show, and that is exactly what I did. I paired them with my favorite knee high boots, black patterned tights, and my Clare V. bag. I felt and looked like such a fashionista. It was the perfect outfit for me to wear to close out another successful and exciting season of NYFW!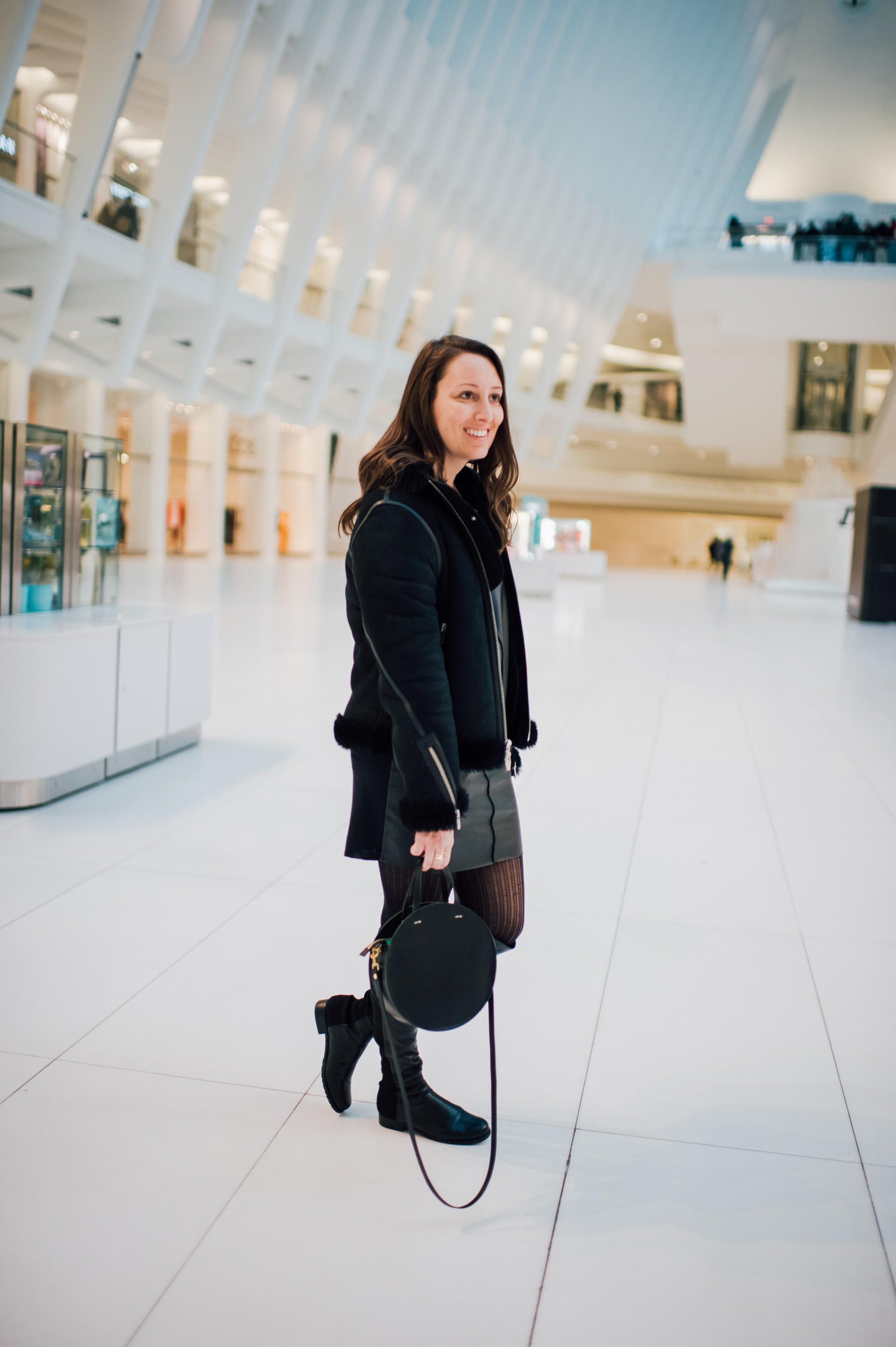 Coat (c/o), Dress (c/o), Shoes, Bag, Necklace, Watch, Rings, Tights