This past Sunday, after lounging in bed for WAAAAAY too long, E and I decided to go on a food adventure in New York City. We had no plans other than dinner with some family at 7PM. For the last year or so, I have been keeping a list of all the places where I want to eat in New York City and Brooklyn. At the top of the list was By Chloe. After hearing amazing things about the food from friends, I convinced E to go! It is hard to get E excited about vegan food. He is such a carnivore.
Upon arriving in New York City, we hopped on the subway and headed downtown to By Chloe in the West Village. When we arrived, we were surprised by how packed it was. The Bleecker Street location is right next to NYU, and it is was obviously chock full of students getting their mid-afternoon or hangover snacks. I hadn't realized that By Chloe isn't a sit down restaurant with servers. The way it works is, you hop on line and place your order, and they call your name when it is ready. There is a big communal table and a few smaller tables. E stood in line, while I scouted some seats for us. Thankfully, a couple was just finishing at the communal table, so I was able to grab their seats.
E ordered a small avocado pesto pasta, while I ordered the pesto "meatball", sweet potato fries, and a blueberry lemonade. What baby wants, baby gets! Because of how busy they were, it did take a little while for our food to be ready. I was so excited when they finally called our name! I dug right in! The pesto "meatball" came on a potato sub roll, and there were actually three large "meatballs", not just one. The "meatballs" had a similar consistency to a turkey or beef meatball, and they were really moist, even though they were mostly made of mushrooms. The toppings were delicious as well. The pesto was smooth and the "cheese" was tasty. Fake cheese sometimes has a funky smell and taste. That was not the case here! To say that I inhaled my sandwich would be an understatement. The fries were delicious as well. They were served with a chipotle aioli and a beet ketchup, both of which were really nice complement to the natural sweetness of the fries. And I washed everything down with their housemade blueberry lemonade. It was slightly sweet, but not overwhelmingly so. I finished every last drop! I didn't have a chance to grab a photo of E's pesto pasta because he dug into it too quickly! He shared a bite with me and it was quite delicious! The pesto was really nice and creamy; I didn't even miss the parmesan cheese!
Next time I am trying the burger and the mac and cheese with shitake mushroom bacon! I am already drooling just thinking about it…
By Chloe, 185 Bleecker St, New York, NY 10012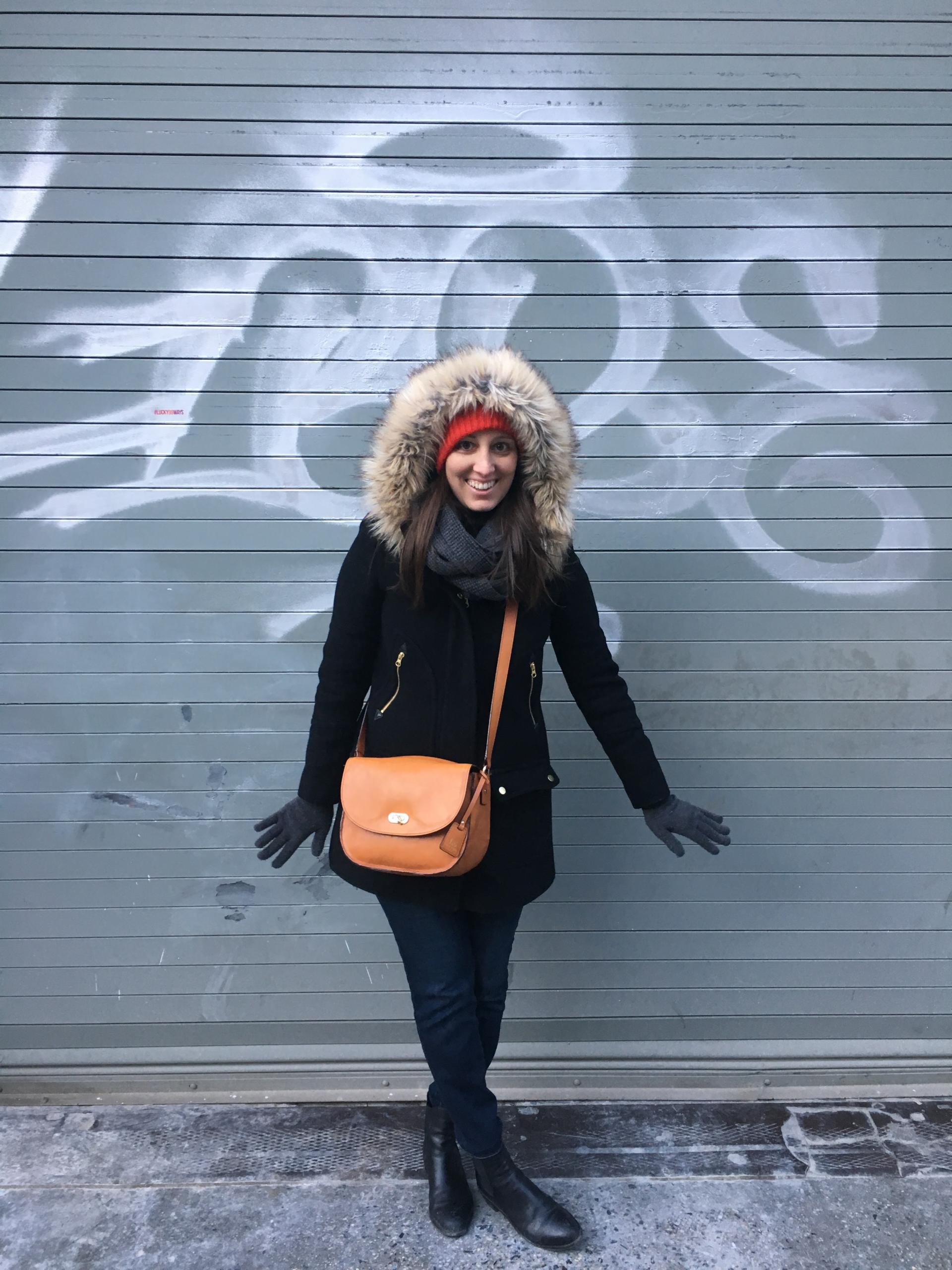 Excited For Vegan Food!!!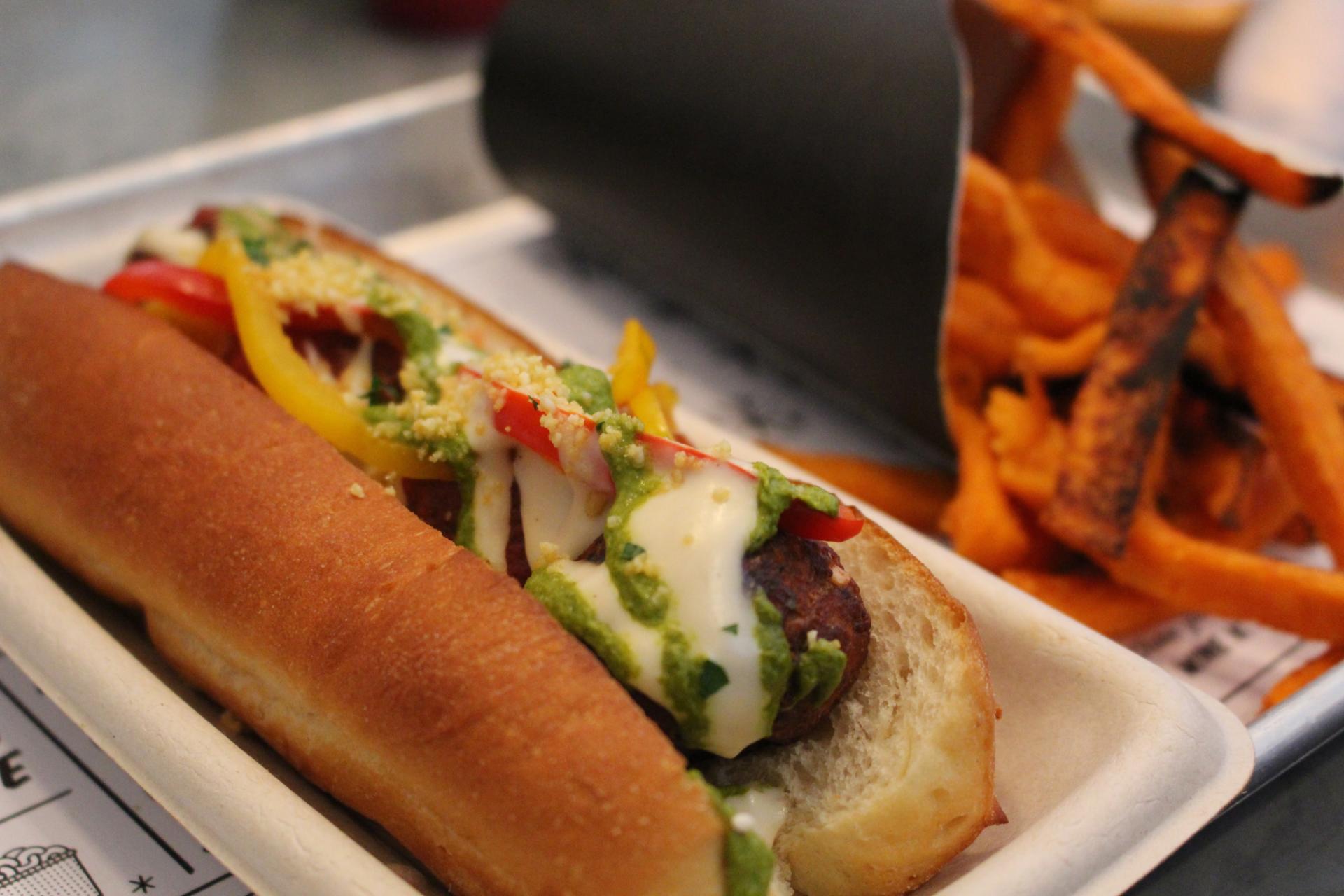 Pesto "Meatball"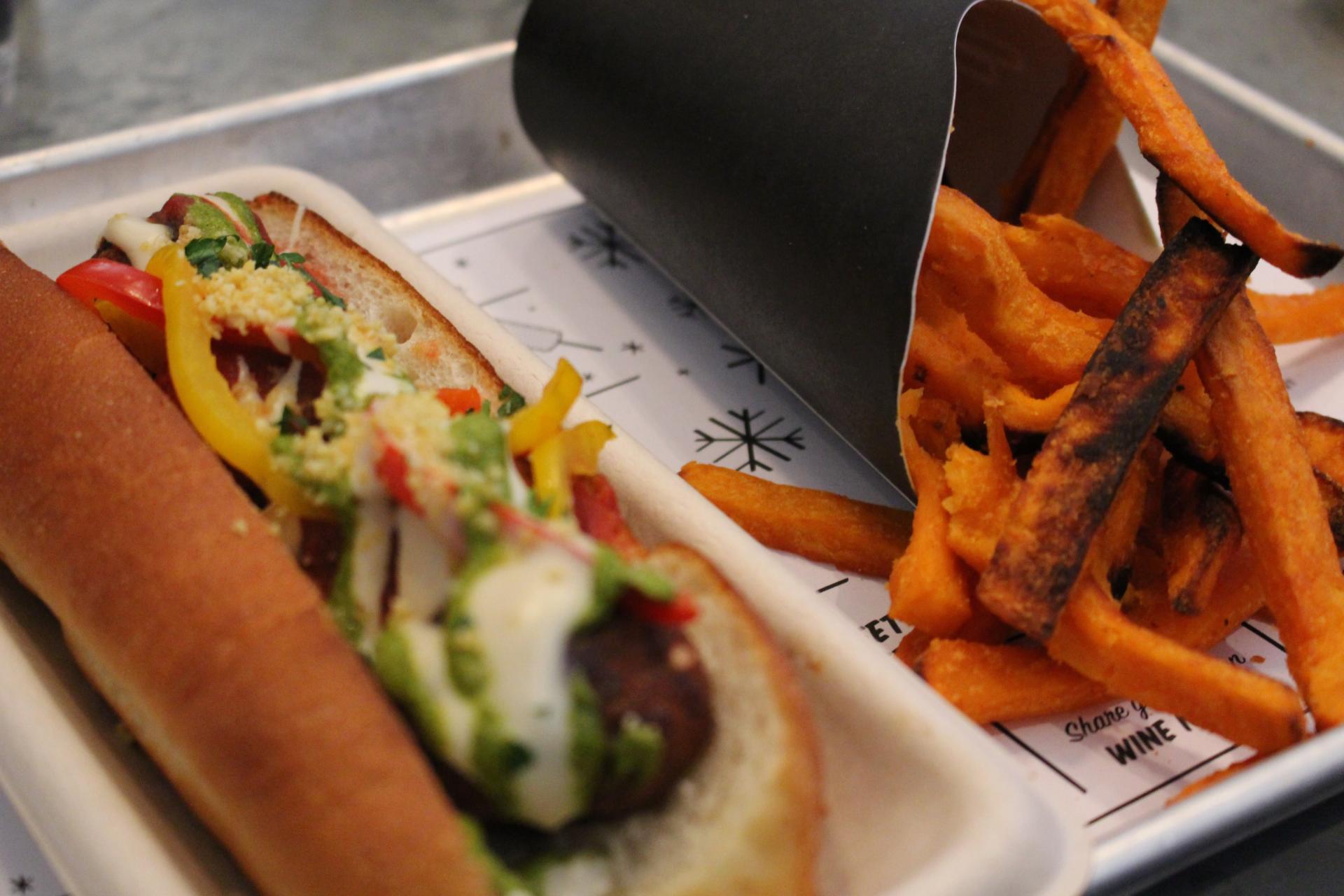 So Many Sweet Potato Fries