What do you do when nobody, except your close family, knows you are pregnant, you need clothing for New York Fashion Week, and your pants are getting tighter and tighter by the day? You buy stretchier pants!
In September, I had the privilege of visiting the AYR studio in Manhattan. While I was there, I was told  they were releasing fleece lined leggings very shortly. I was so excited. They even let me try them on. I was in HEAVEN. I didn't want to take them off! I asked that they notify me as soon as they debuted.
I ordered them as soon as they were available. BEST. DECISION. EVER. Not only are they ridiculously comfortable, they are also very warm. They were perfect for NYFW. I wore them more than once that weekend. I even wore them to a show or two… As my belly expands, these leggings have been my saving grace. They are nice enough for the office, and casual enough for date night. I have been wearing them non-stop!
Below is one of the outfits I wore during NYFW. Comfy chic at its best! One of New York's Finest crashed our photoshoot, so he makes an appearance here.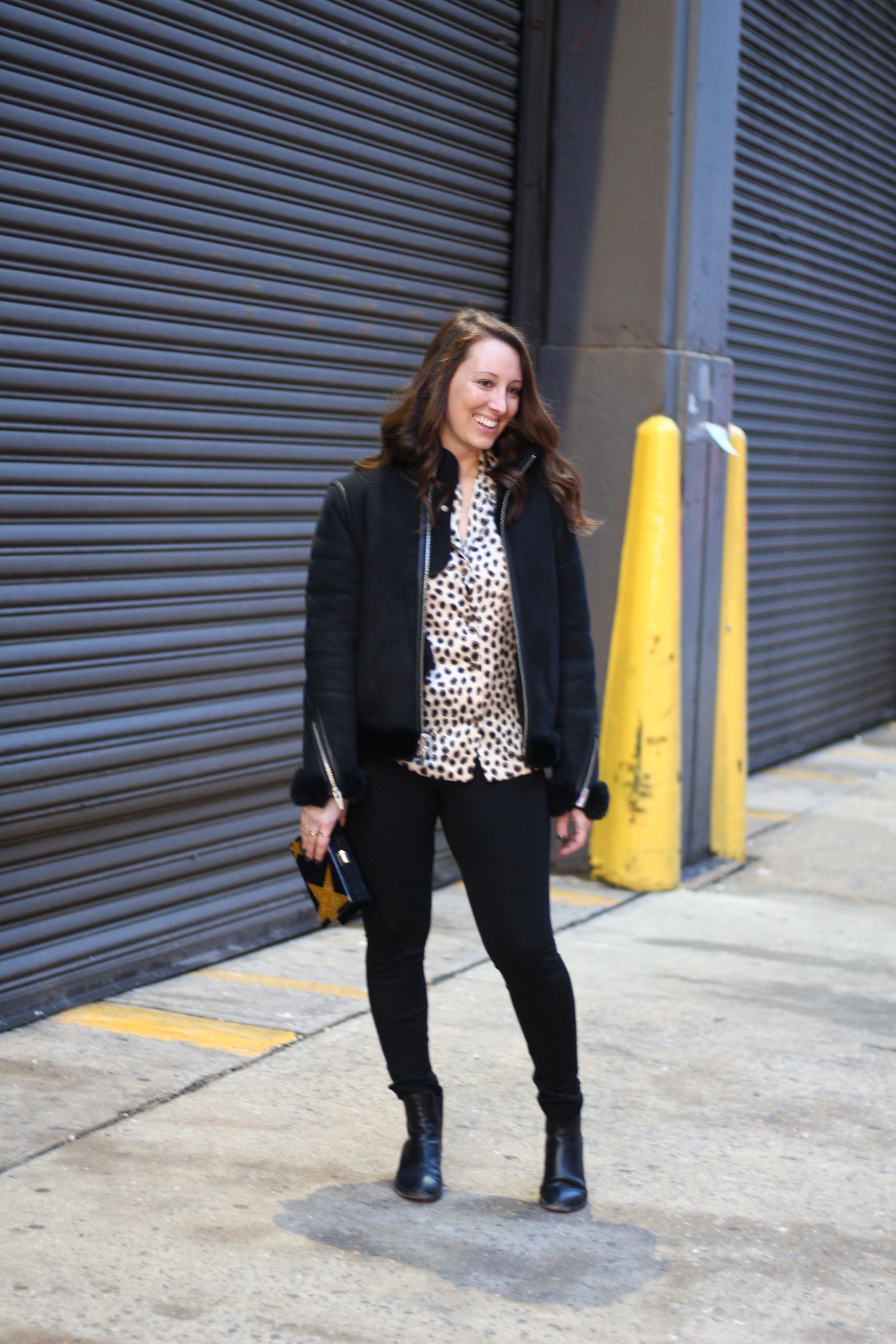 Top (sold out, similar HERE), Pants, Coat, Boots, Clutch, Rings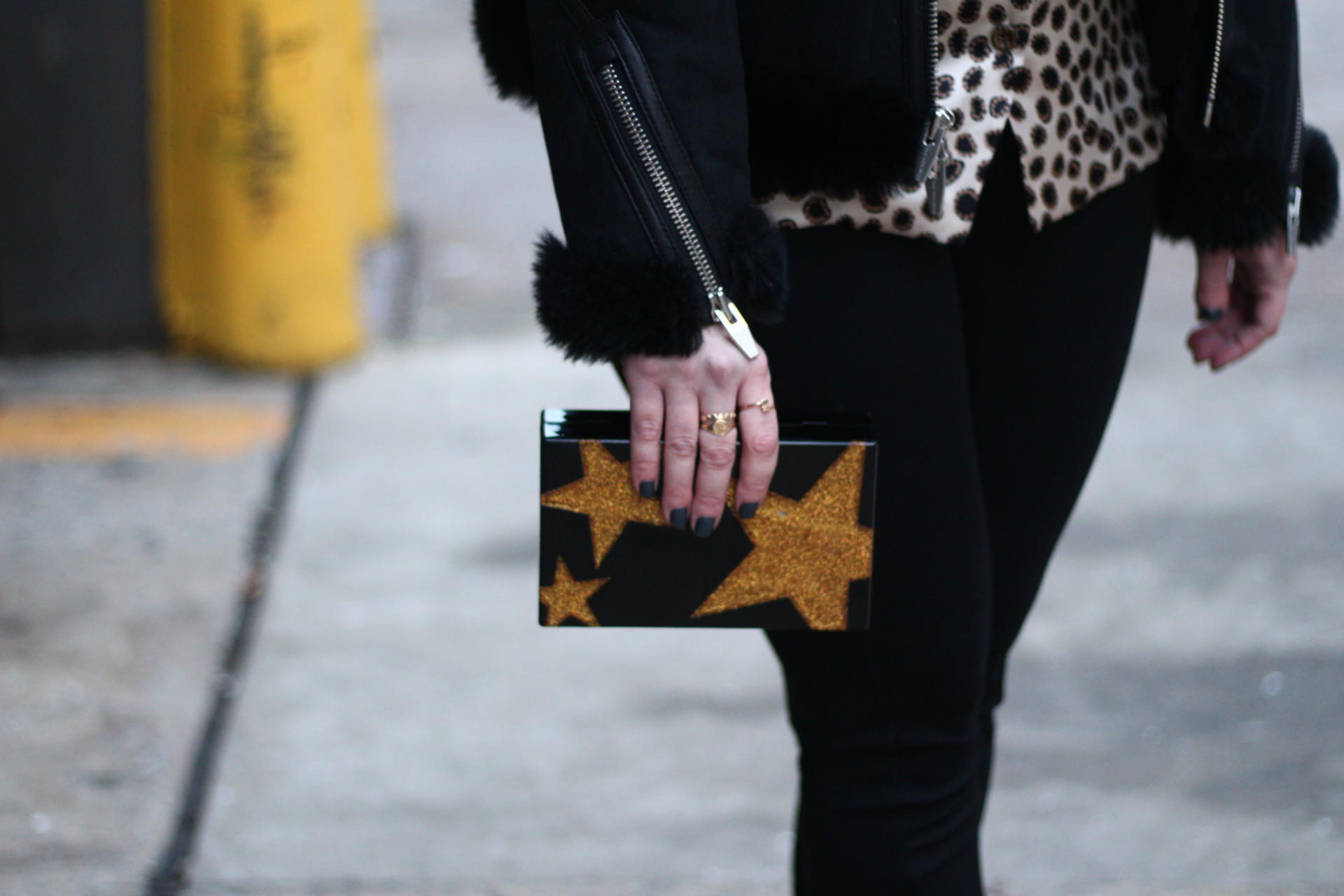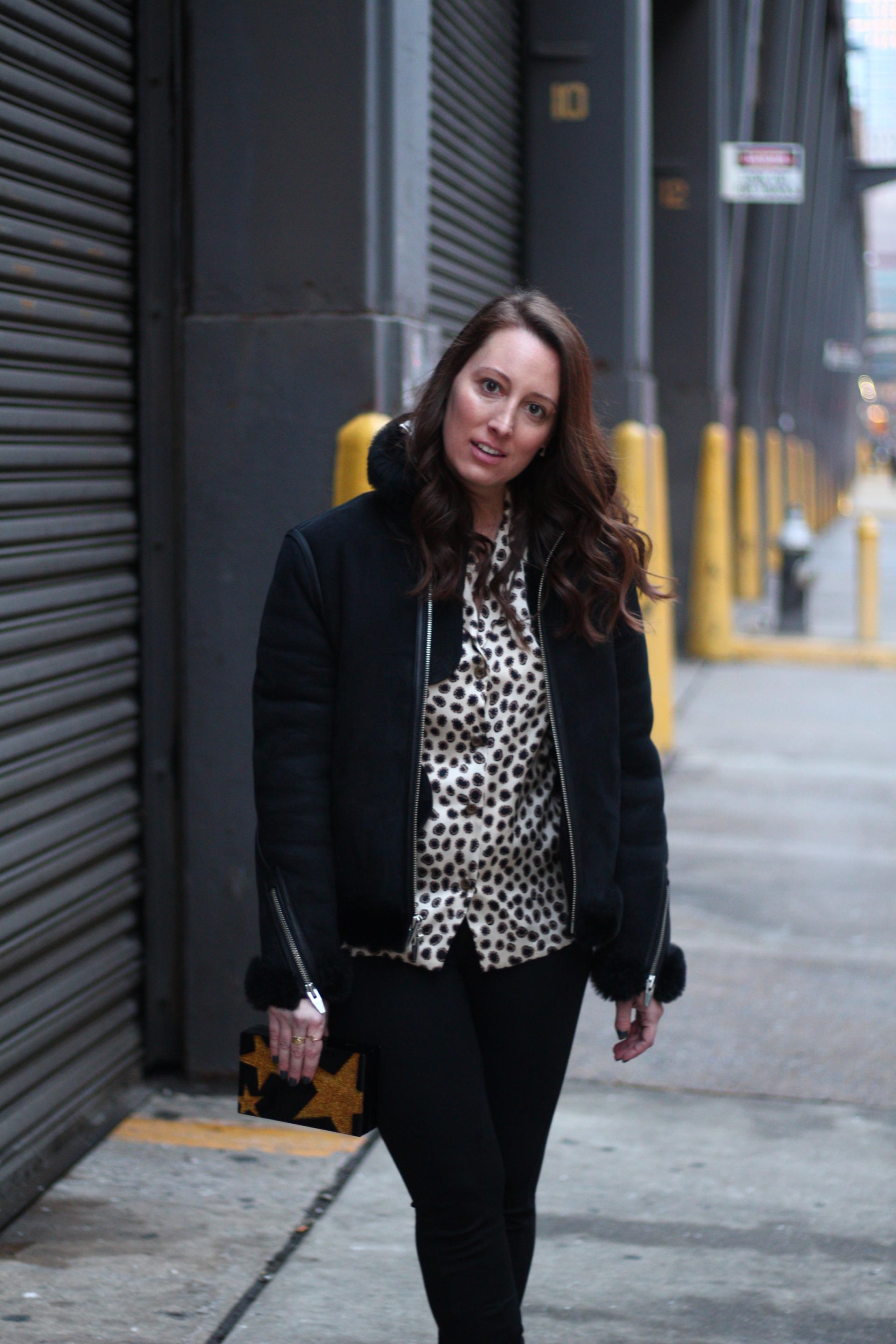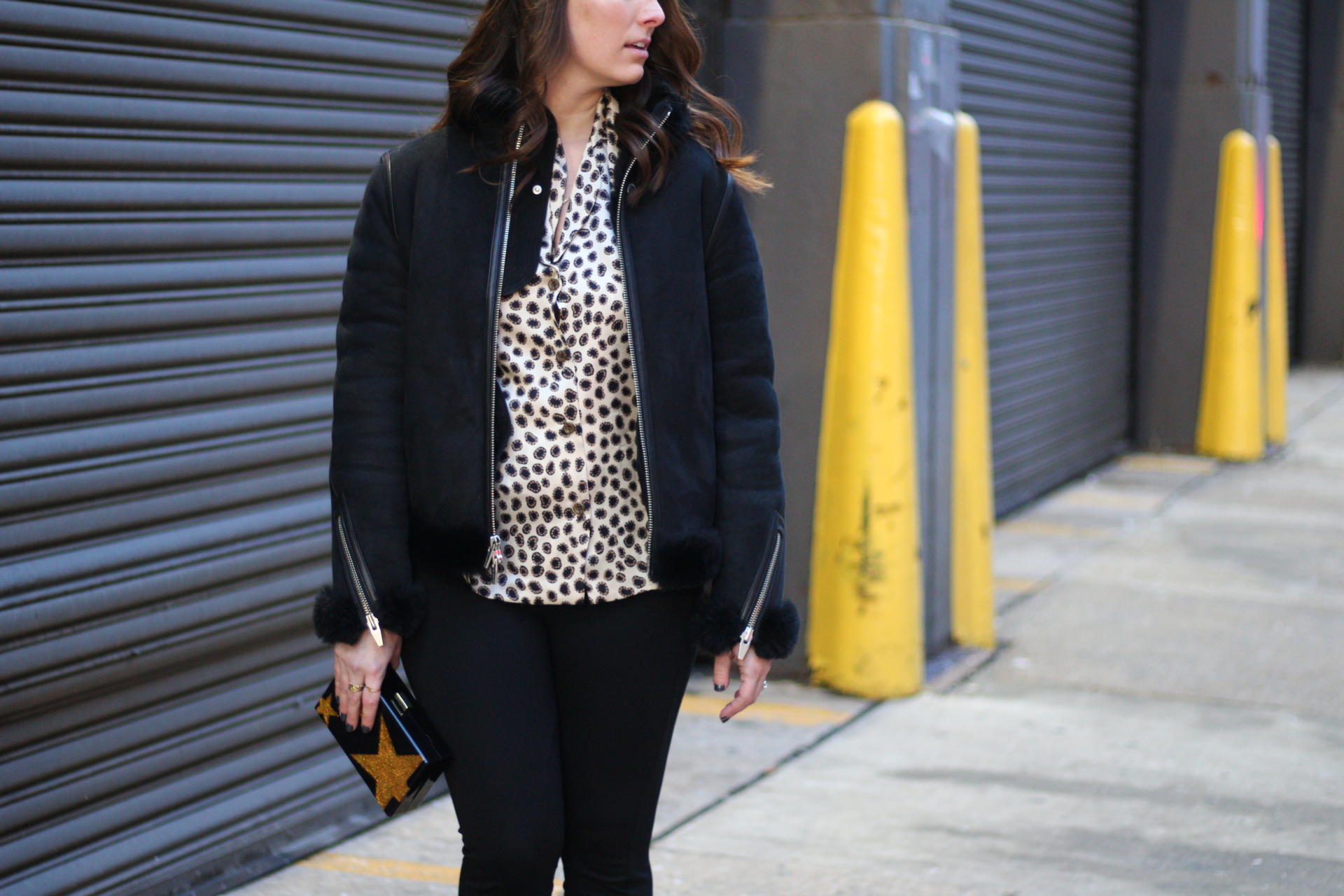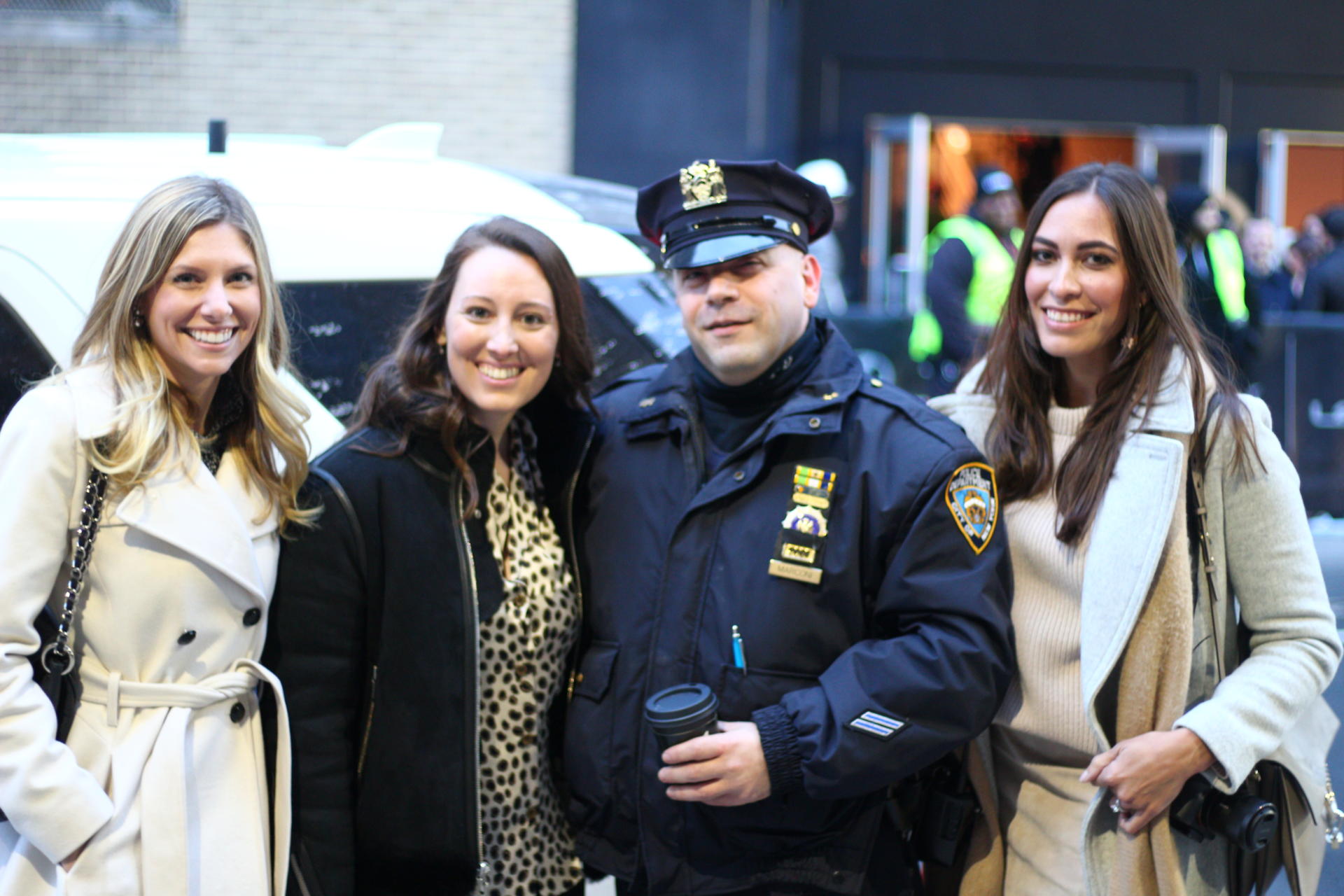 Me, Kristen of A Glamorous Gal, Amanda of A Glam Lifestyle and one of New York's Finest