There is a kosher restaurant in Los Angeles called Chick N' Chow, that serves the BEST tomato basil pasta. Not something you would expect them to serve, but still absolutely delicious. We used to pick up containers of it for the Sabbath, along with several pieces of their fried chicken. That's a full meal right there!
Living in New Jersey, I unfortunately don't get to enjoy their pasta (or kosher fried chicken) very often. Thankfully, my mother found a recipe for pasta that tastes almost exactly like the Chick N' Chow original. I decided to experiment with the recipe this weekend and make this pasta for lunch. I have adapted the recipe to account for E's and my love of garlic, and to accommodate our lack of scallions in the house. More garlic, and the addition of shallots, always makes everything better.
When E came home from running some errands, I had already assembled all of the components. Upon walking into our apartment, he was immediately hit with the smell of garlic, and was SO EXCITED about lunch! We each had large portions for lunch. E may or may not have gone back for seconds and thirds. I think this recipe is actually even better than the original, and it can feed you for DAYS.
Hope you enjoy it as much we do!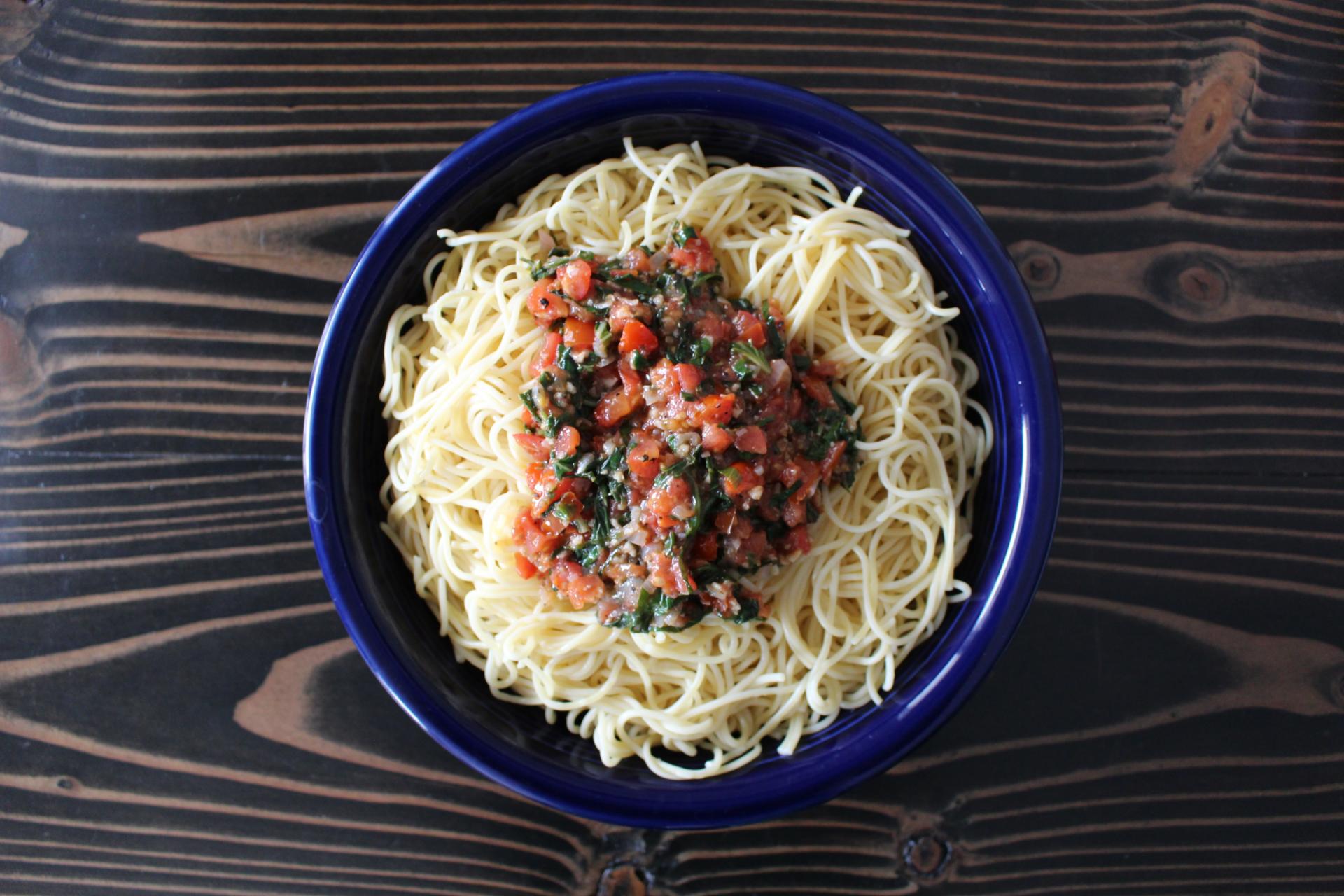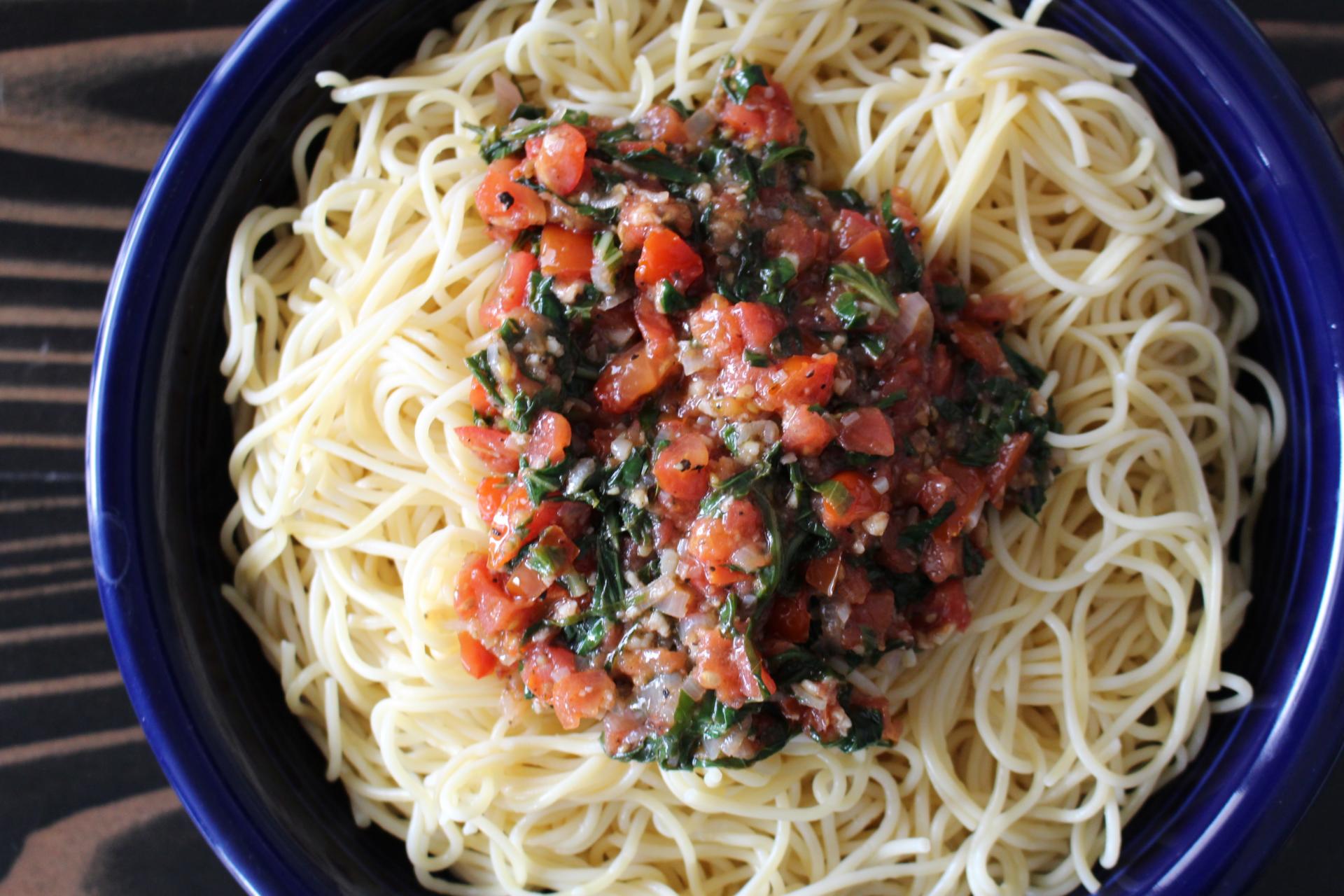 Ingredients:
Spaghetti or Angel Hair Pasta, 1 package, cooked according to the directions
Fresh Basil
Roma Tomato, 1, diced
Cherry Tomatoes, 10, diced
Extra Virgin Olive Oil ("EVOO"), 1/3 cup
Garlic, 5 cloves, minced (E and I really love garlic)
Shallot, 1, thinly sliced
Sea Salt, to taste
Fresh Ground Pepper, to taste
Directions:
Cook your chosen pasta according to the directions on the package, drain and set aside.
Heat a large skillet, on medium high heat, on your stovetop.
Slowly add the EVOO to the skillet.
Once hot, add the garlic, shallot, tomatoes, basil, sea salt, and fresh ground pepper. Sauté on medium high heat for 5-6 minutes or until really fragrant. Remove from the heat and set aside.
Once the tomato basil mixture has cooled slightly, pour it over the pasta and toss to combine. You can serve it immediately or chill/keep in the refrigerator for up to three (3) days.
**I personally love to eat this pasta dish cold but E loves it hot. So there you go. Super helpful over here!