With the first day of Spring behind us, I thought it would be nice to post the next outfit in my Seasonal Lawyer Series, the Spring Lawyer. I had been wanting to try MM.LaFleur for a while, after hearing about it from friends and family so, when MM La Fleur reached out to collaborate, I jumped at the chance! Several of my friends use the MM La Fleur service on a regular basis to do all of their work outfit shopping.
MM.LaFleur's mission is simple: to take the work out of dressing for work. Not only do they produce great, structured, classic pieces for the office, but they make shopping for them easy with their Bento Box system. It is all done online. No need to find a parking spot at the mall or enter a store! When you sign up for an MM La Fleur Bento Box, you fill out a detailed questionnaire about your style, sizing, and office environment. Your stylist takes that information, selects a few pieces, including accessories, from their collection, and sends a Bento Box straight to your door. Once the Bento Box arrives, you have four days to try everything on. They include a prepaid shipping label, so sending back any pieces that don't work for you is easy. You only pay for the pieces you keep! In addition, with MM.LaFleur there is no commitment. It is not a subscription service. If you don't like what MM La Fleur sends, you can ship everything back, at no cost!
When I filled out my Bento Box survey, I let the stylist know that I was early in my pregnancy, so anything with a little stretch would work wonders for me! My office is business casual, so I didn't need a suit or anything too structured. I was so excited when my MM La Fleur Bento Box arrived! My stylist sent a selection of dresses, including the Annie Dress in Deep Indigo and Toi Dress in Cherrywood, Sant Ambroeus Jardigan in Black, a Soho skirt and Winfrey top in Black, and a neutral tone scarf.
After trying everything on, I decided to keep the Toi Dress and the Sant Ambroeus Jardigan. My reasoning for picking the Toi Dress over the Annie is because of its fit-and-flare silhouette. As someone with an ever-expanding waistline, I needed a dress that wasn't too tight at the bottom. I also generally don't like feeling constricted at work by my clothing, as I sit at a desk all day. I need something with a little movement and give. I also LOVED the color. It was perfect for spring!
As for the Jardigan, I know I have said this before, but my office temperature is always kept at what feels like 50 degrees, no matter the season or time of year. I knew I could wear the Jardigan with the Toi Dress, as well as a variety of other dresses and tops in my closet. I love that it has the structure of a blazer but the softness of a cardigan.
Just last week, when we were having a warm spell (right before that pesky little blizzard), I decided to wear the Toi Dress paired with the Jardigan. I loved how professional the whole outfit looked, from head to toe! I got so many compliments at the office! I can't wait to wear it again soon.
**For all you New York City and D.C. gals, you can set up an appointment to meet with a stylist at an MM.LaFleur Showroom. Residents of other cities can check out MM.LaFleur's location page to see if a pop-up is coming to your area.
Thank you MM.LaFleur for partnering on this post.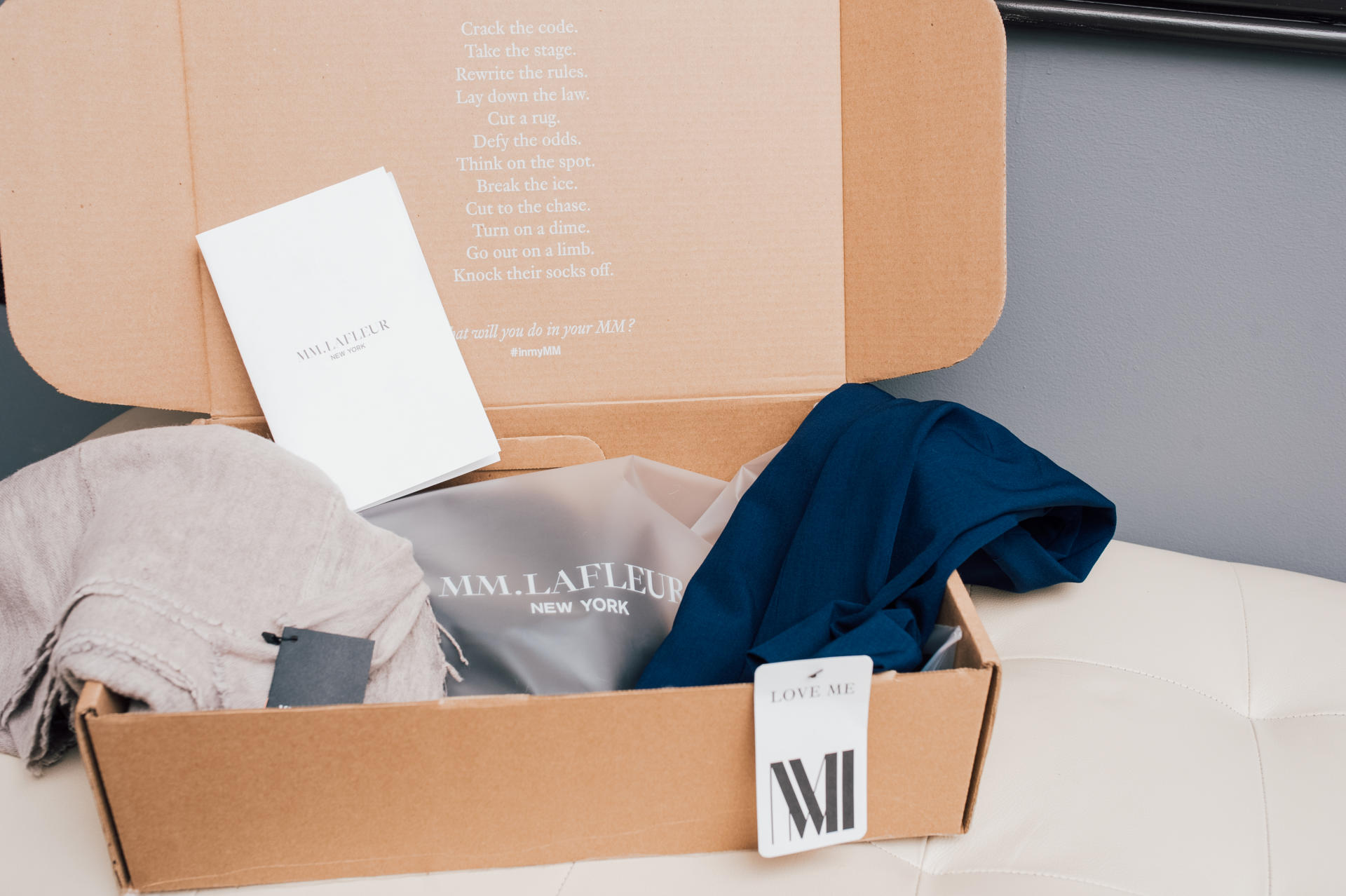 My Bento Box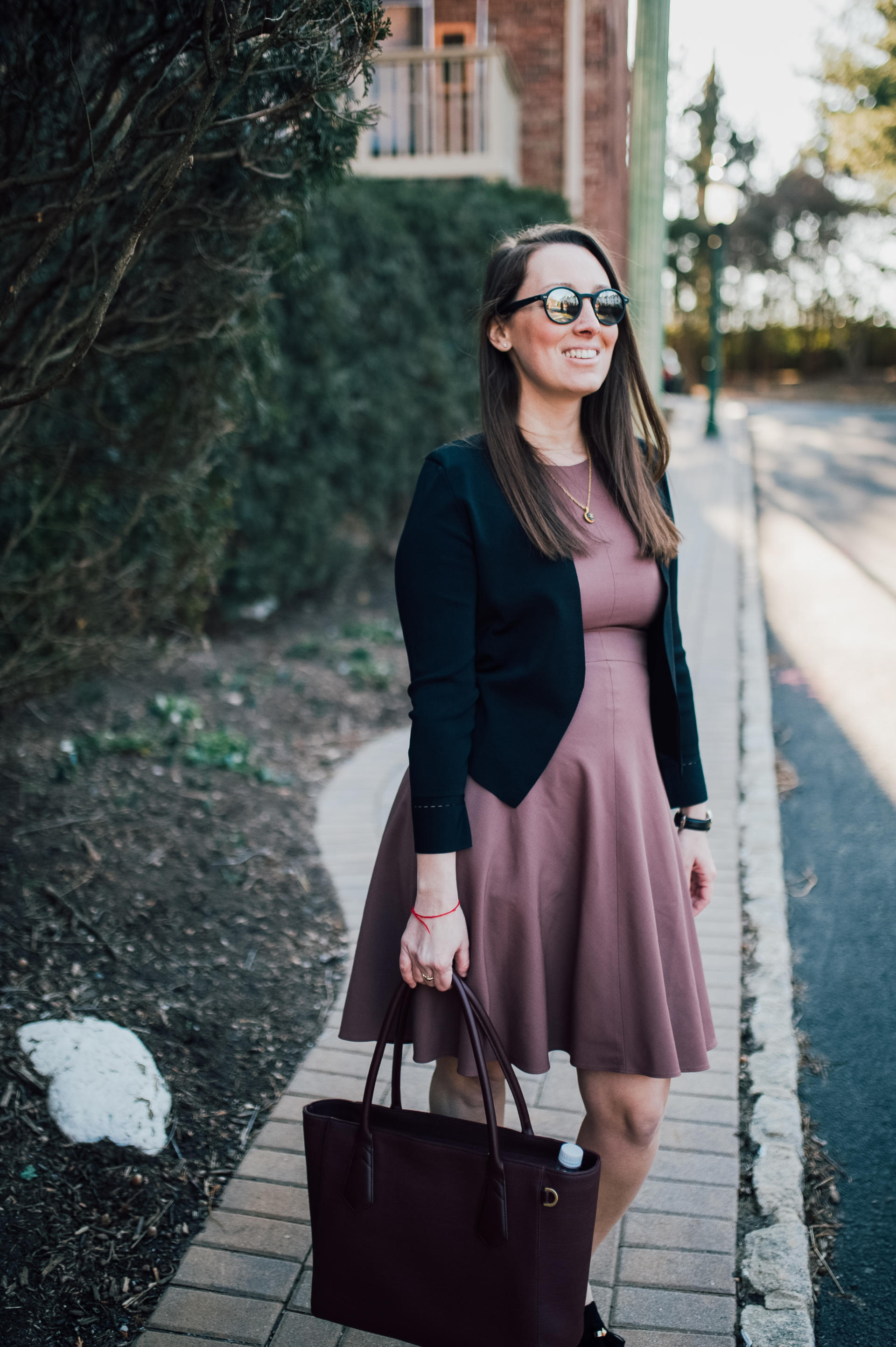 Dress, Sweater, Shoes, Bag, Necklace, Sunglasses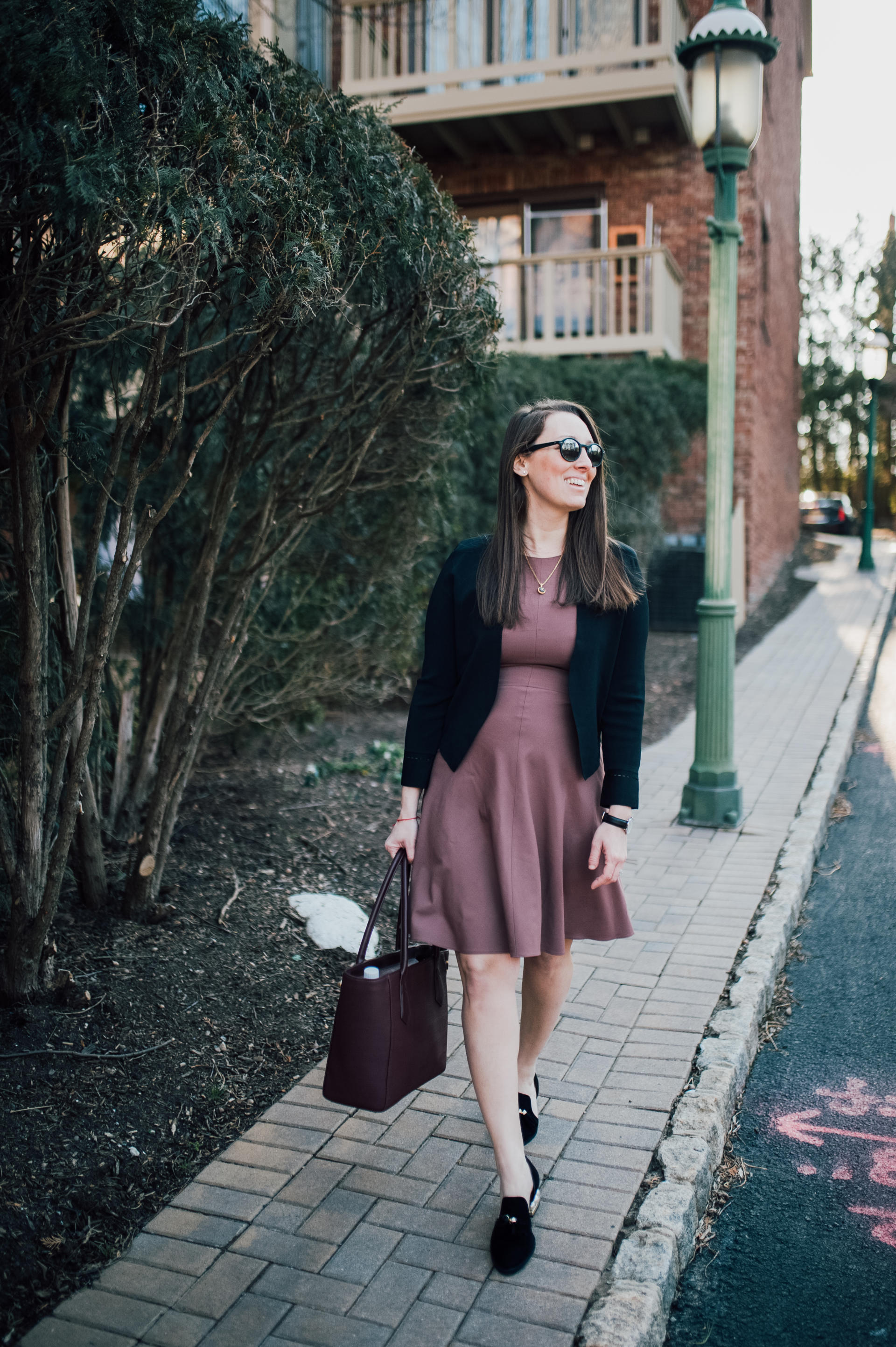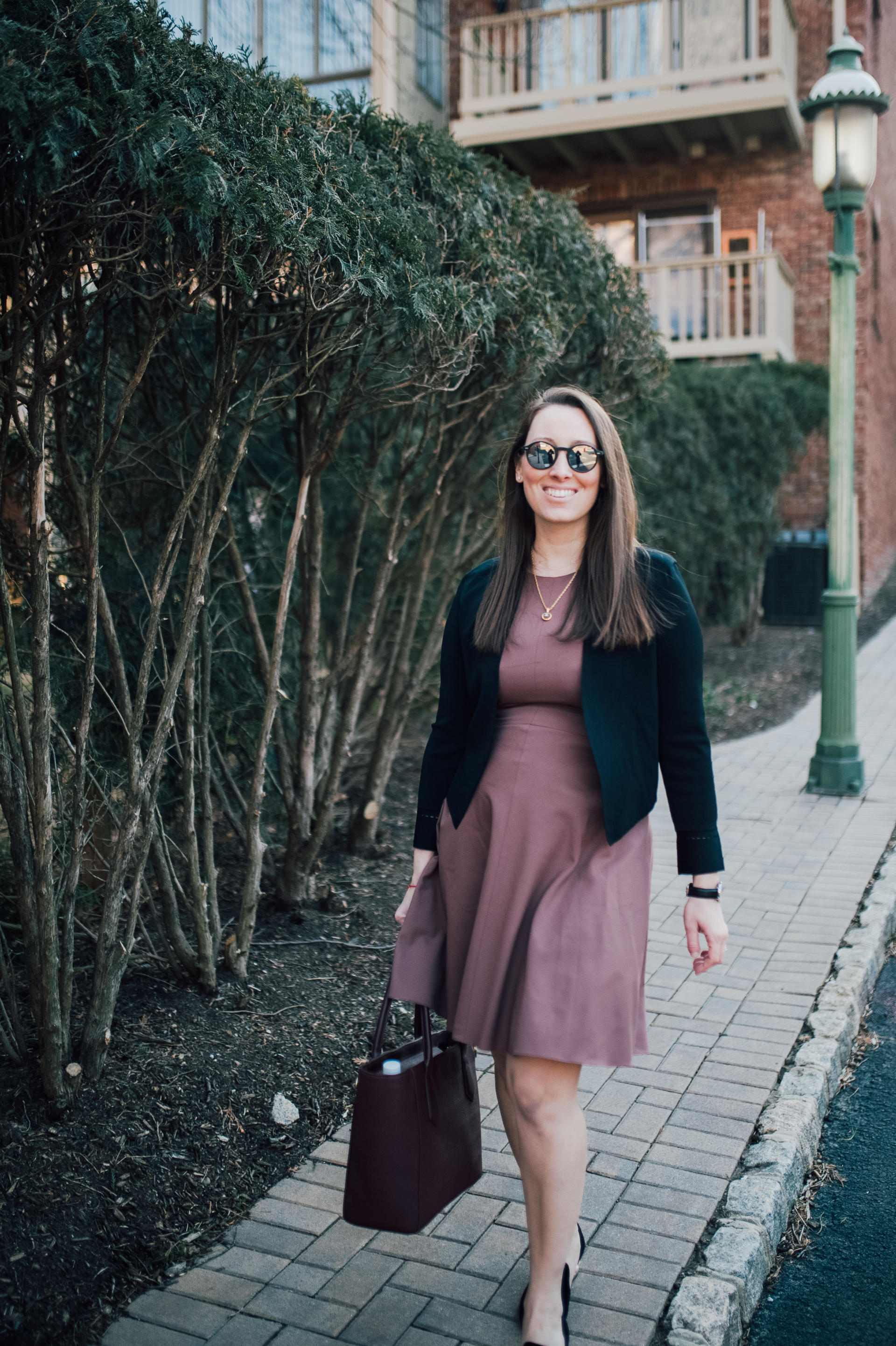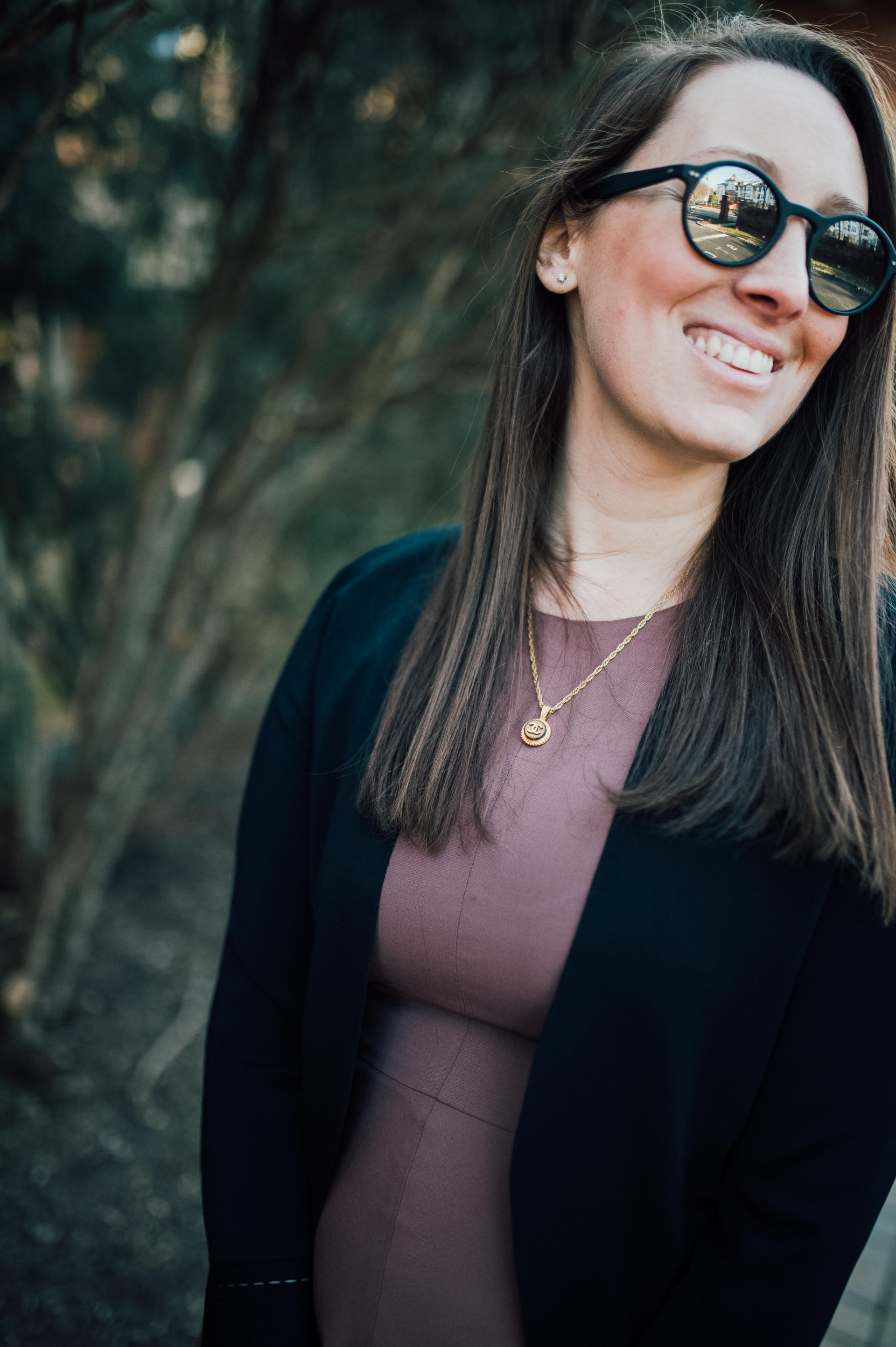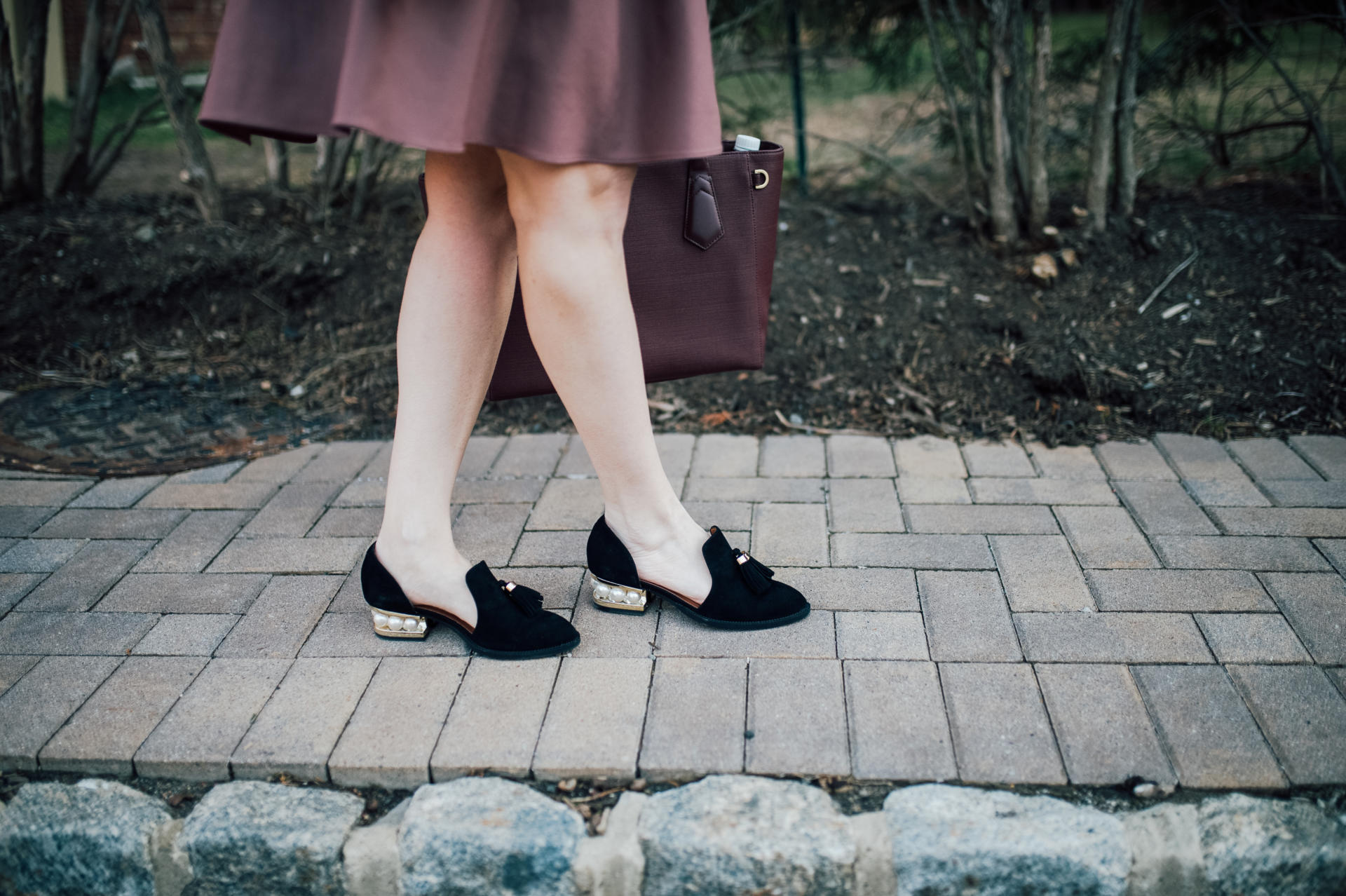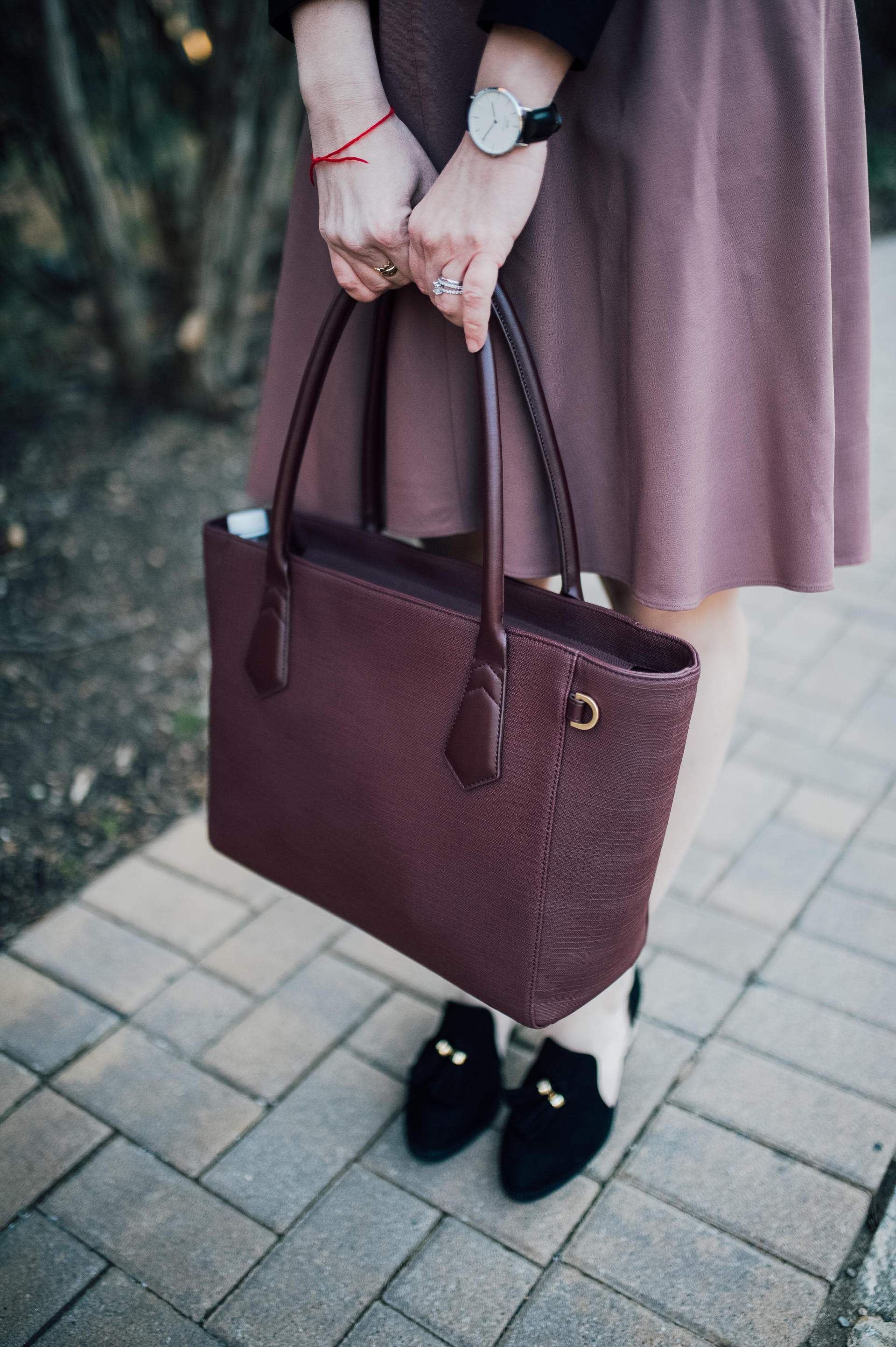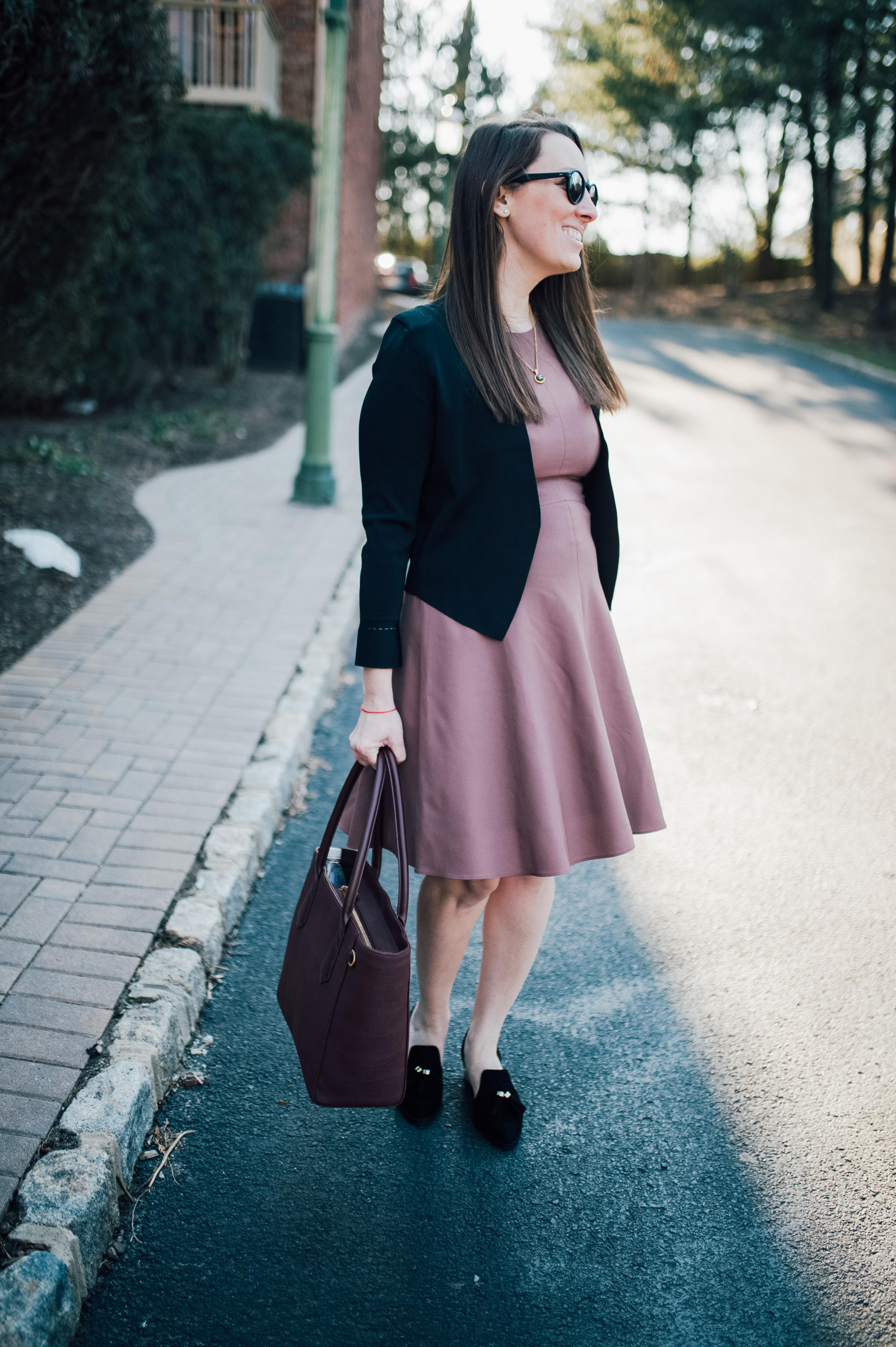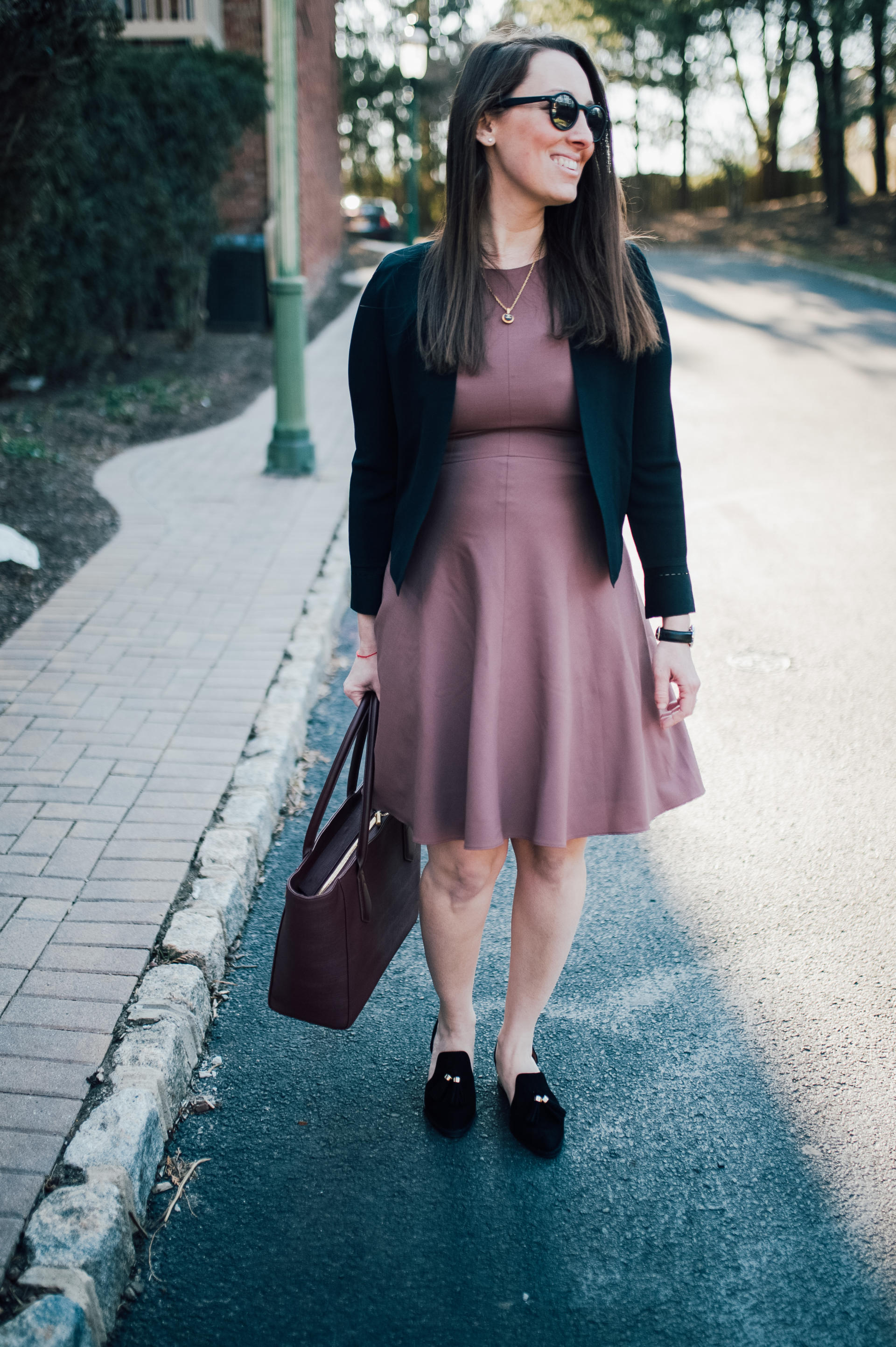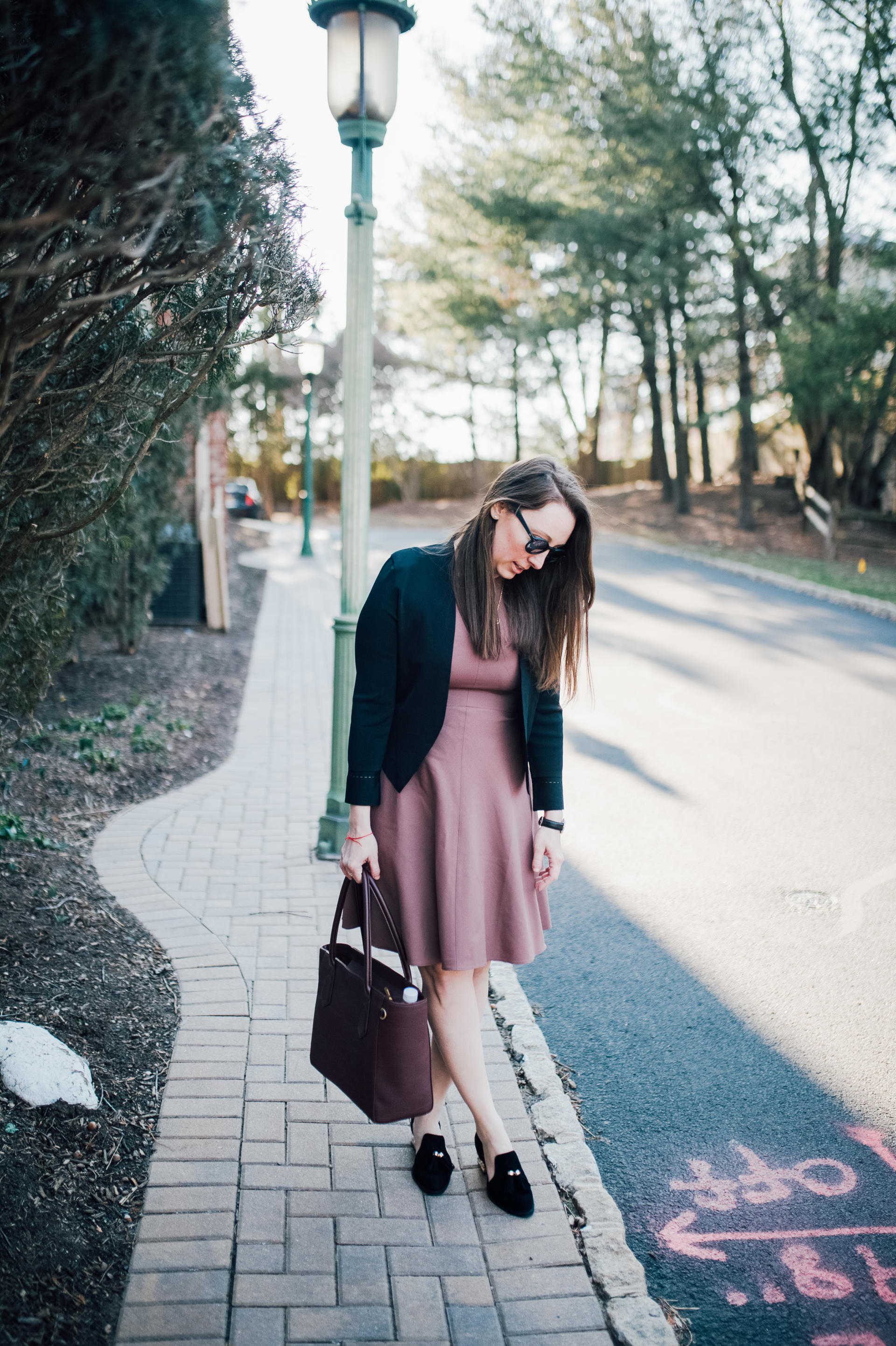 Photography by Laurel Creative