Back at the end of January, I told you all about new shopping app that I am obsessed with, called Luv.It. It is the shopping app that luvs you back! You earn money on every purchase, and you earn additional $$ when you inspire someone to shop. Awesome, right?!
One of the first items I "luv'd" on the app was this cute rose gold Feminist necklace from Bing Bang. After wavering back and forth for about a month, I finally decided to hit the BUY button! A few days later, it arrived in a cute little pink box. I was so excited to unwrap it and put it on. The necklace definitely makes a statement; one that I am happy to wear proudly around my neck.
Most recently, I wore the necklace with this light pink (though Shein calls it Burgundy) swing dress, and my new embroidered denim jacket. The dress is so comfortable and light, and it is perfect for my ever expanding waistline. I love a jean jacket and, when I saw so many embroidered ones at NYFW, I knew I had to scoop one up. Thankfully, I was able to find one for ONLY $30! I couldn't get over the beautiful rose patches on it. I knew it would layer nicely over the swing dress and over so many other dresses and tops in my closet. I call that a solid investment.
Now ALL of the spring and summer products are available on the Luv.It app. I have already luv'd several cute dresses and tops from Thistle and Finn! Download the Luv.It app HERE and follow me @whatsfordinneresq to check them out!
Thank you Luv.It for partnering on this post.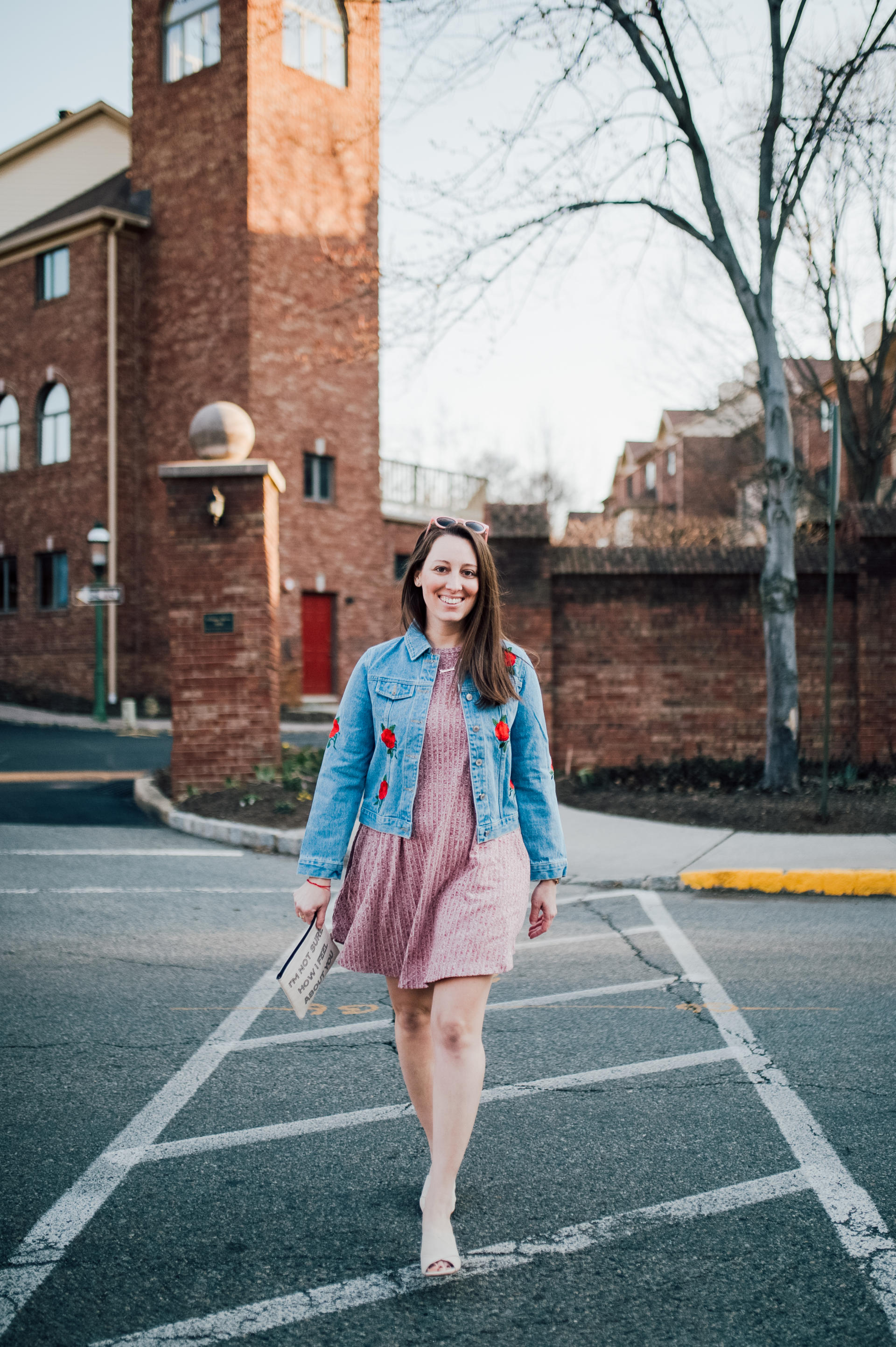 Jacket (c/o), Dress (c/o), Necklace (c/o Luv.It), Shoes (c/o), Clutch, Sunglasses, Watch