Finding fashionable and affordable maternity, like this blue lace dress, clothing can be a struggle. While rather tempting, I don't want to spend my entire pregnancy in billowy tops, dresses and pajama pants. It is nice to be able to look as put together as I was before my pregnancy. Thankfully, Pink Blush exists, and they have the cutest maternity clothing! They have dresses, tops, bottoms, and even nursing apparel for after the baby is born.
I had seen their clothing on many a blogger and friend before I was pregnant, and was so impressed with how great it all was! After announcing my pregnancy, they reached out and I was so excited. I was overwhelmed by how many adorable maternity dresses they had to choose from. I picked two dresses to style here on the blog. I can tell you that since photographing this blue lace dress, I have worn it to several weddings, special events, and to synagogue on occasion. This blue lace dress is form fitting, yet comfortable and so chic!
I can't wait to share the other dress that I selected in a few weeks! I am currently coveting this floral dress, and this navy dress. Both look light and comfortable. Perfect for a summer pregnancy! And it is your LUCKY DAY! Pink Blush and I have partnered together to do a $75 gift card GIVEAWAY!! Scroll down to enter!

Thank you Pink Blush for partnering on this post.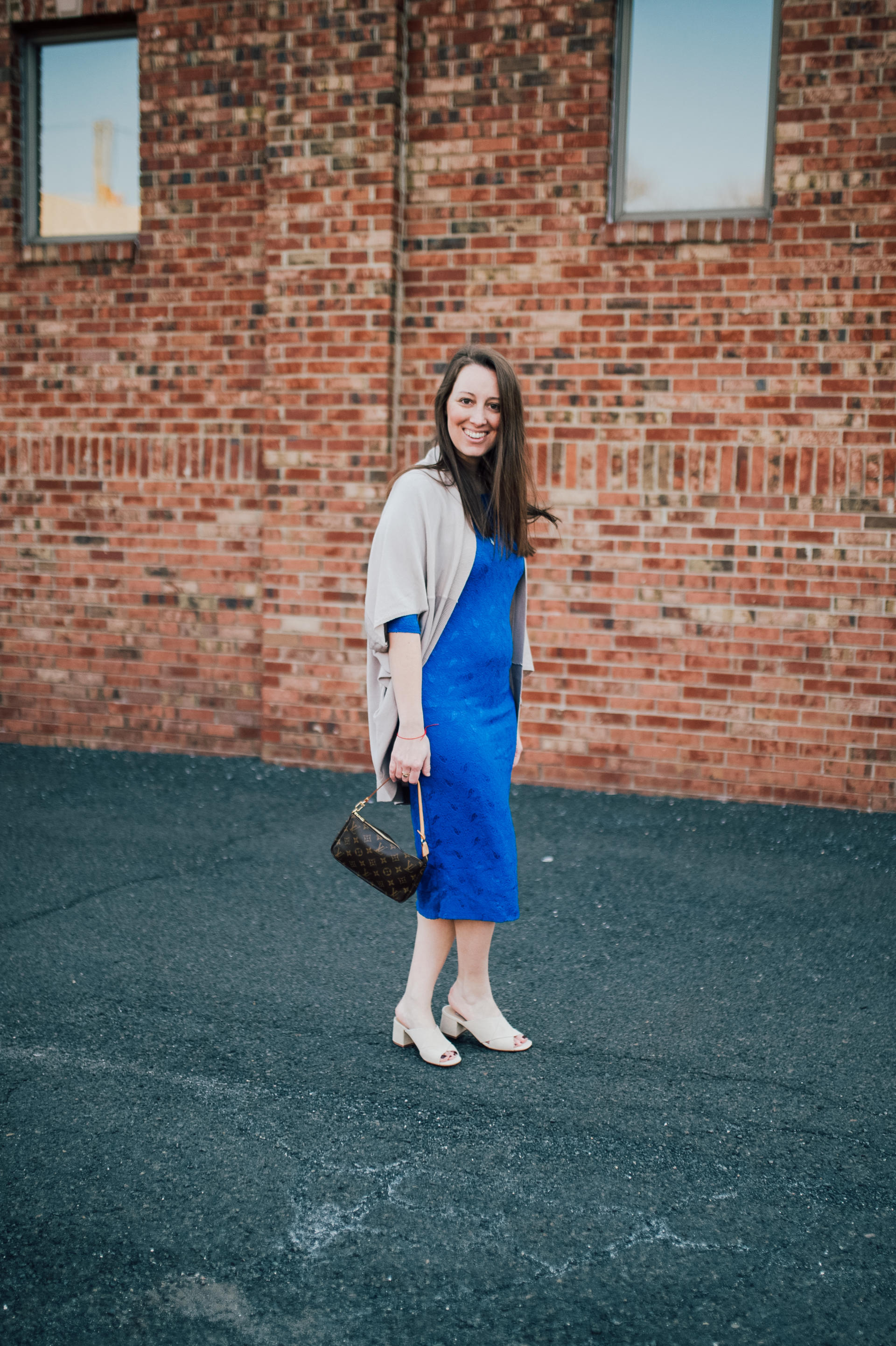 Dress, Sweater, Bag, Necklace, Watch, Shoes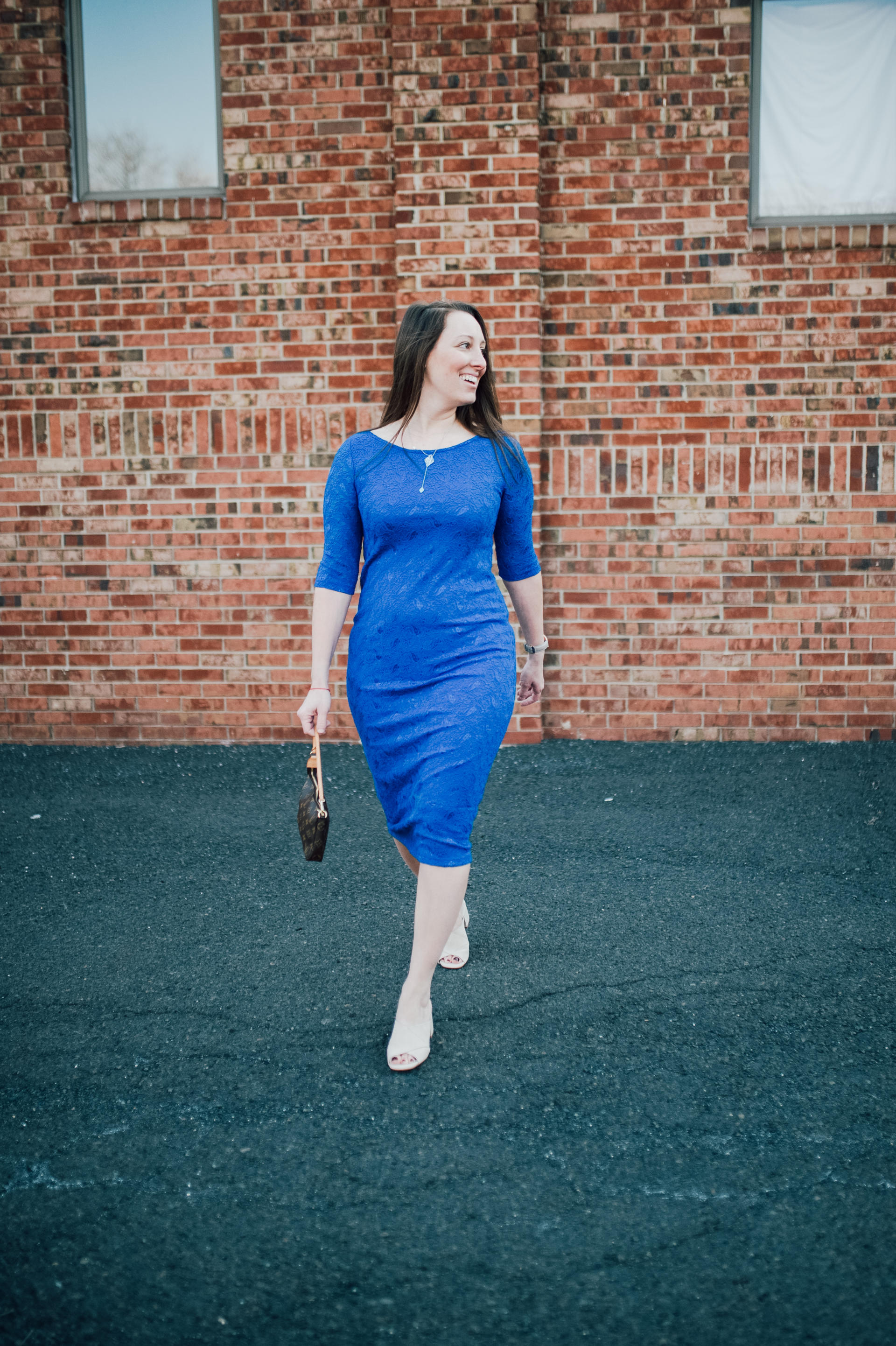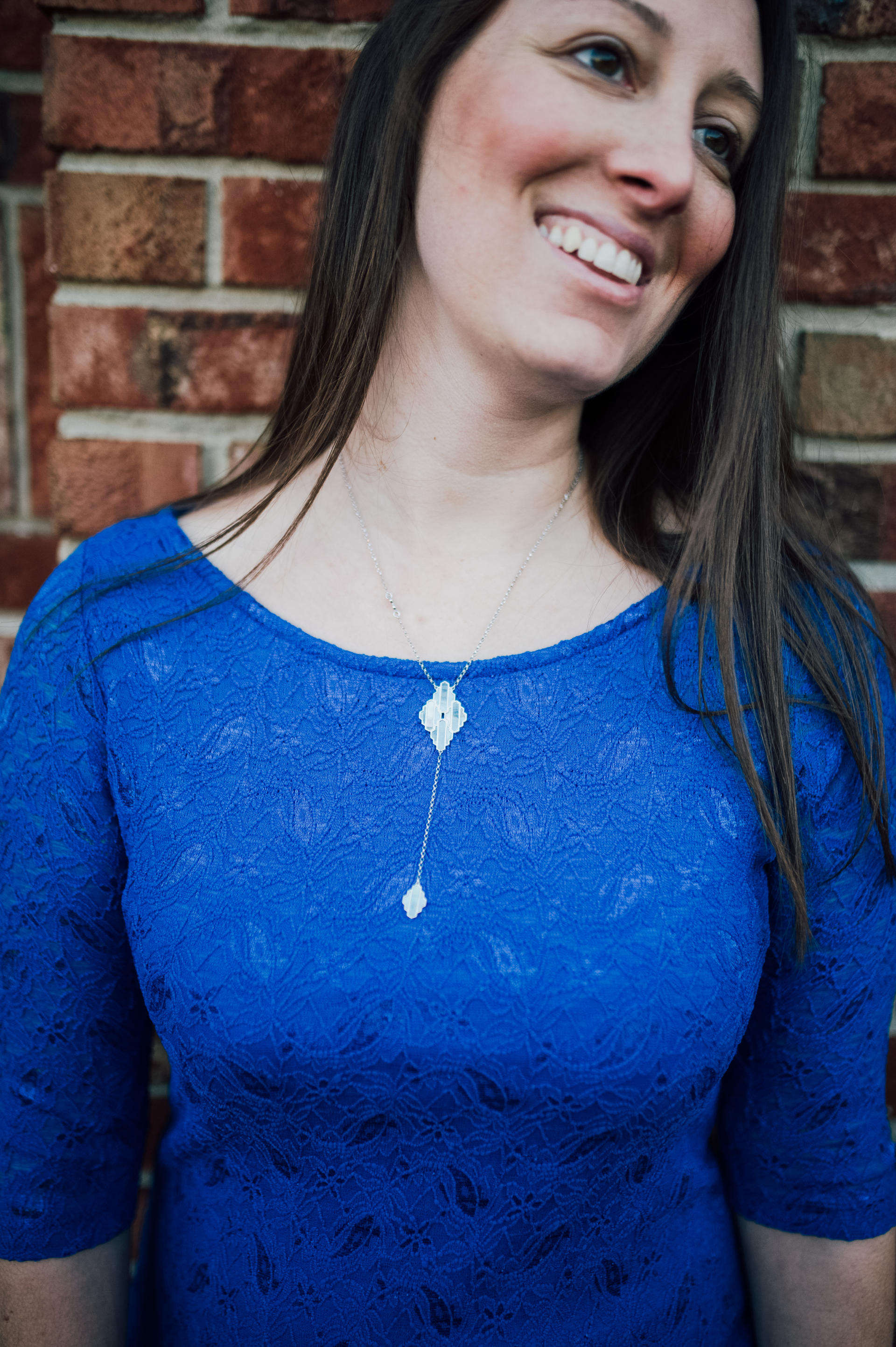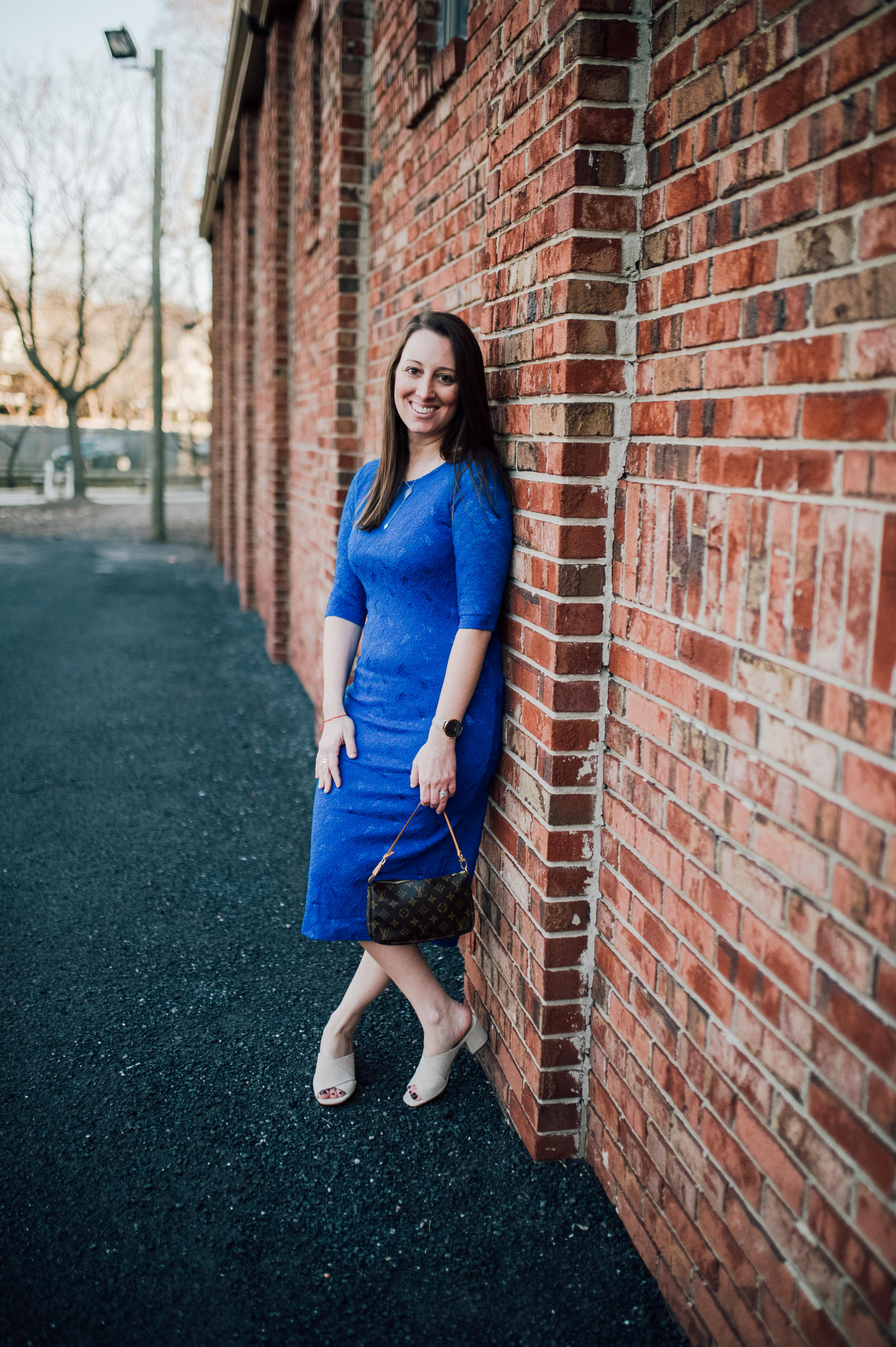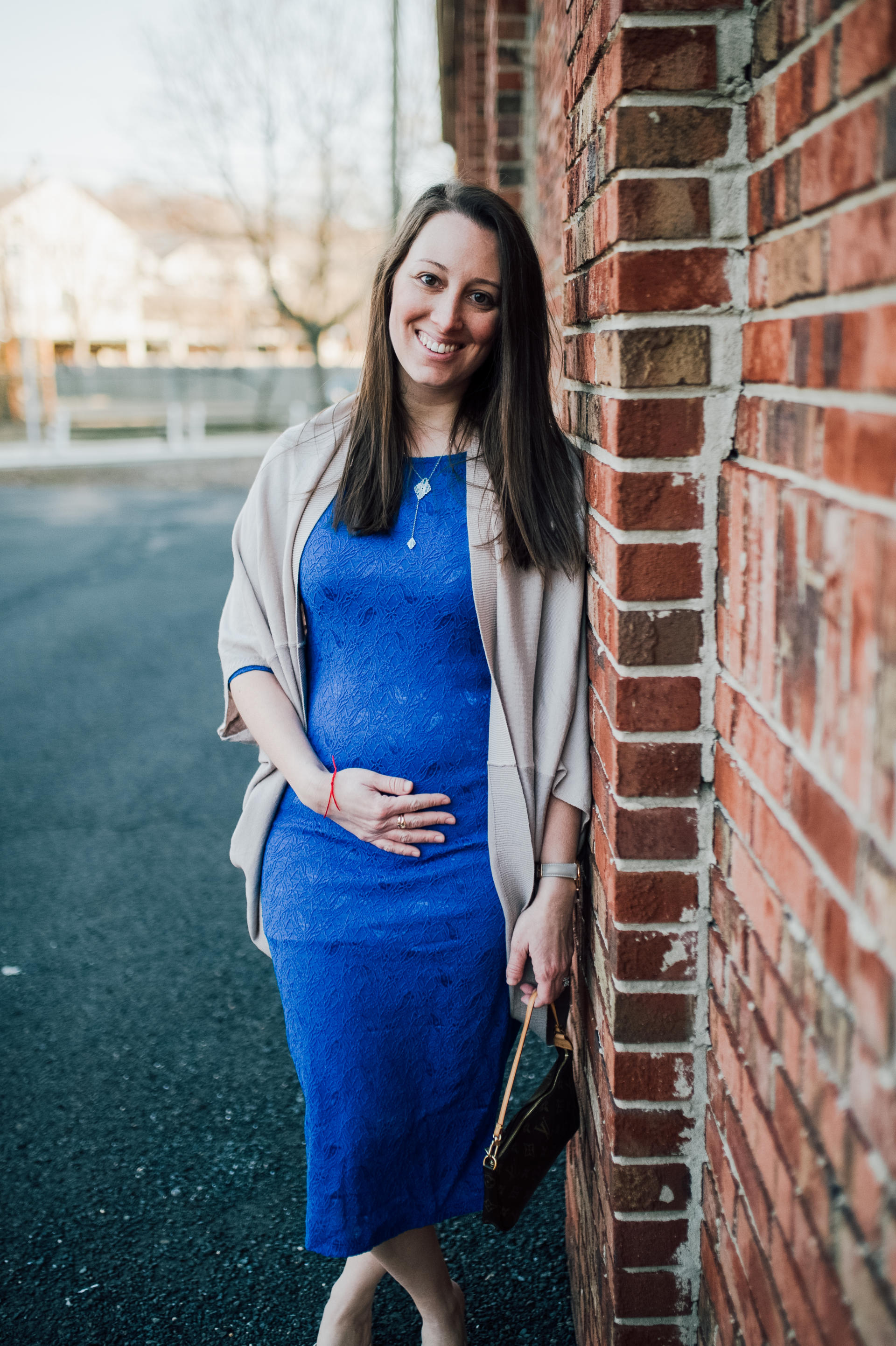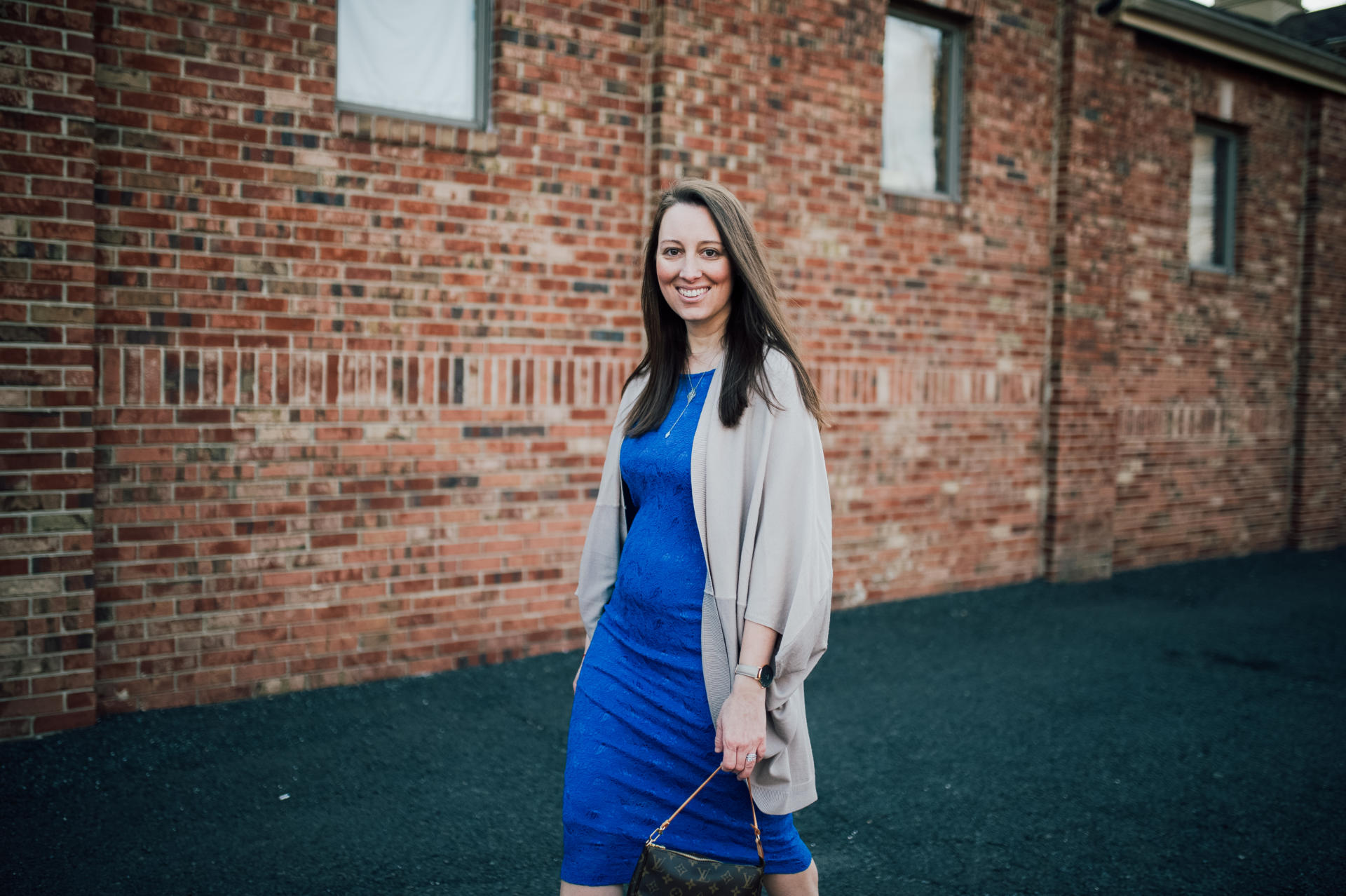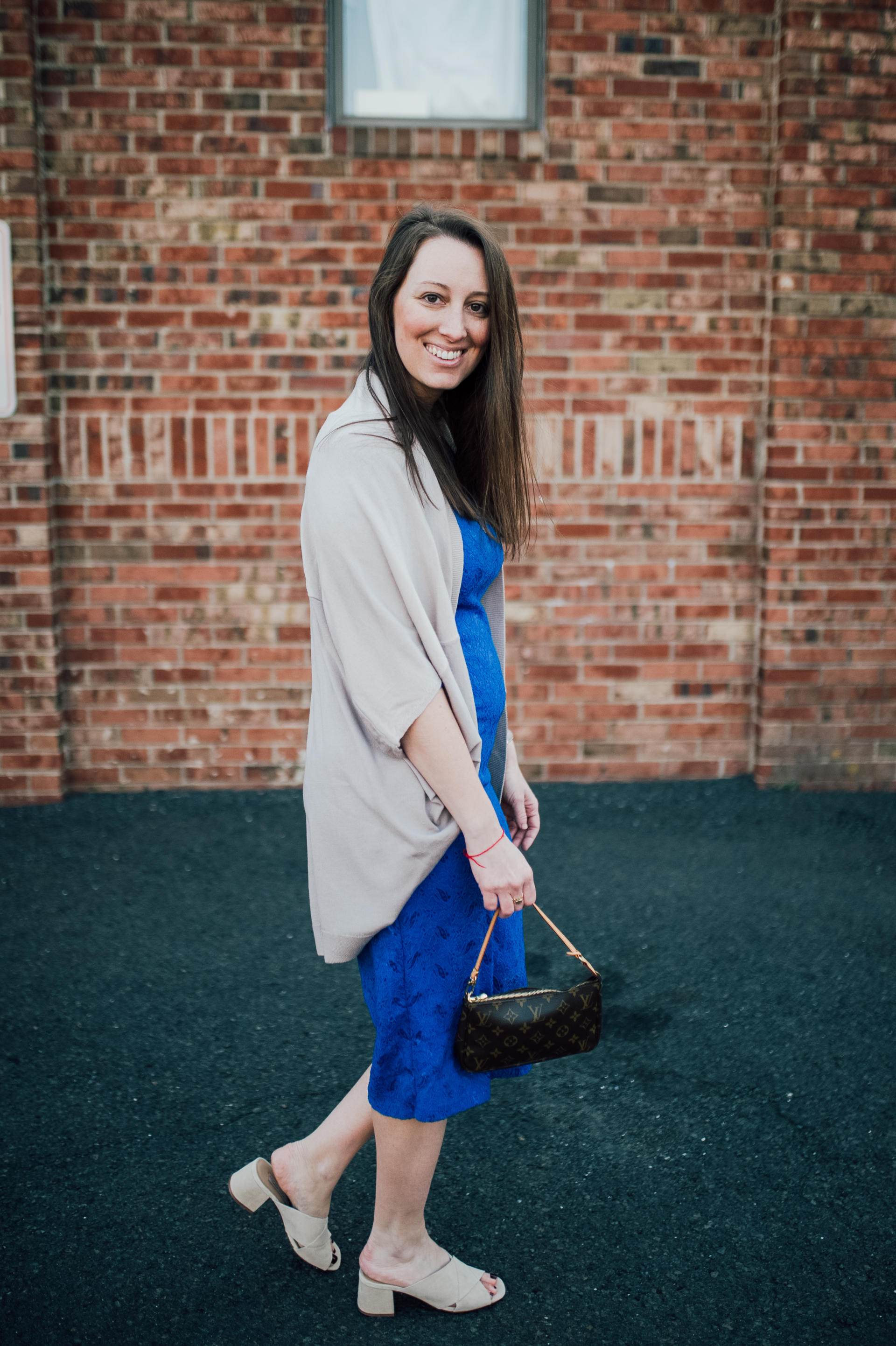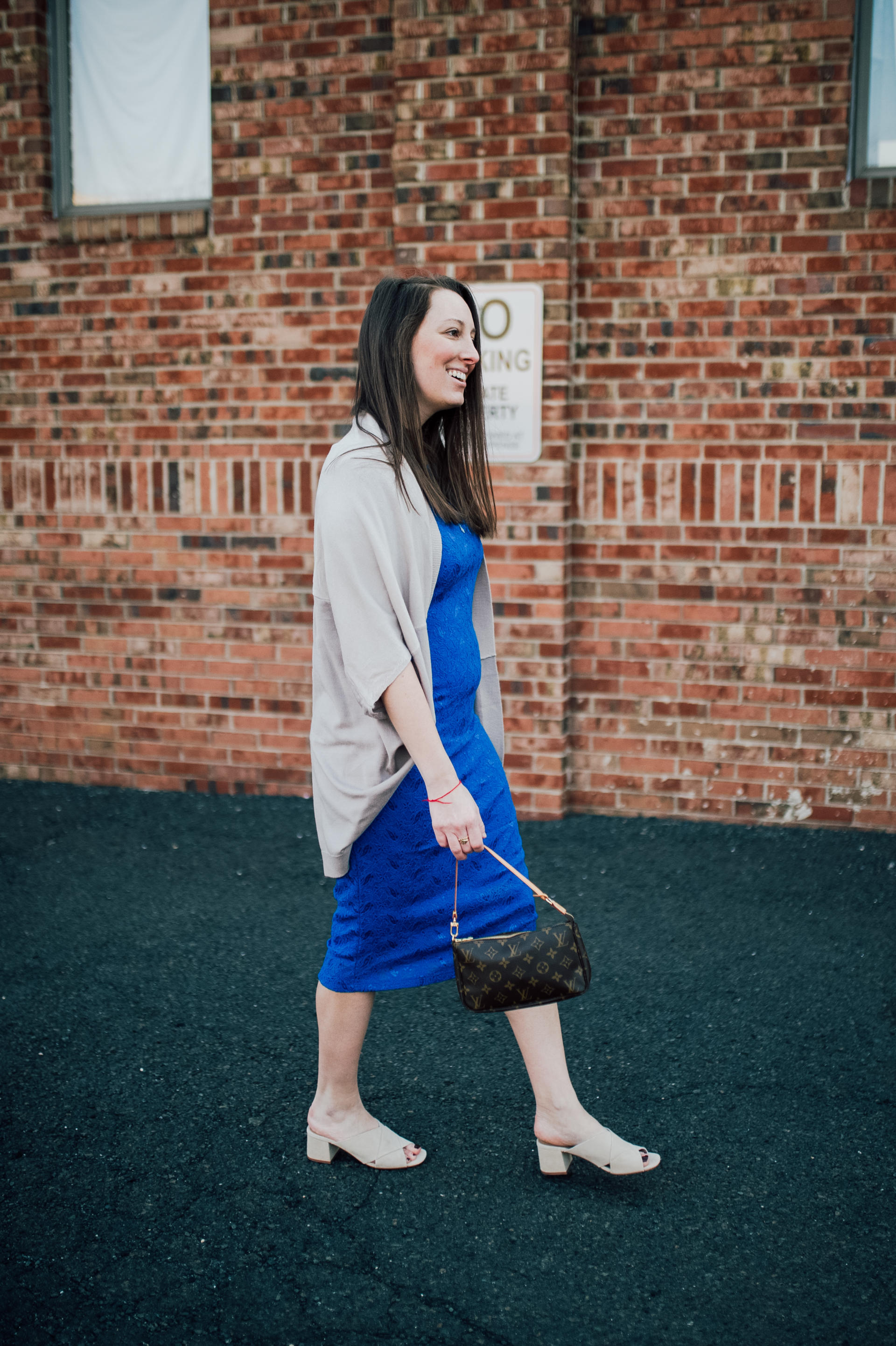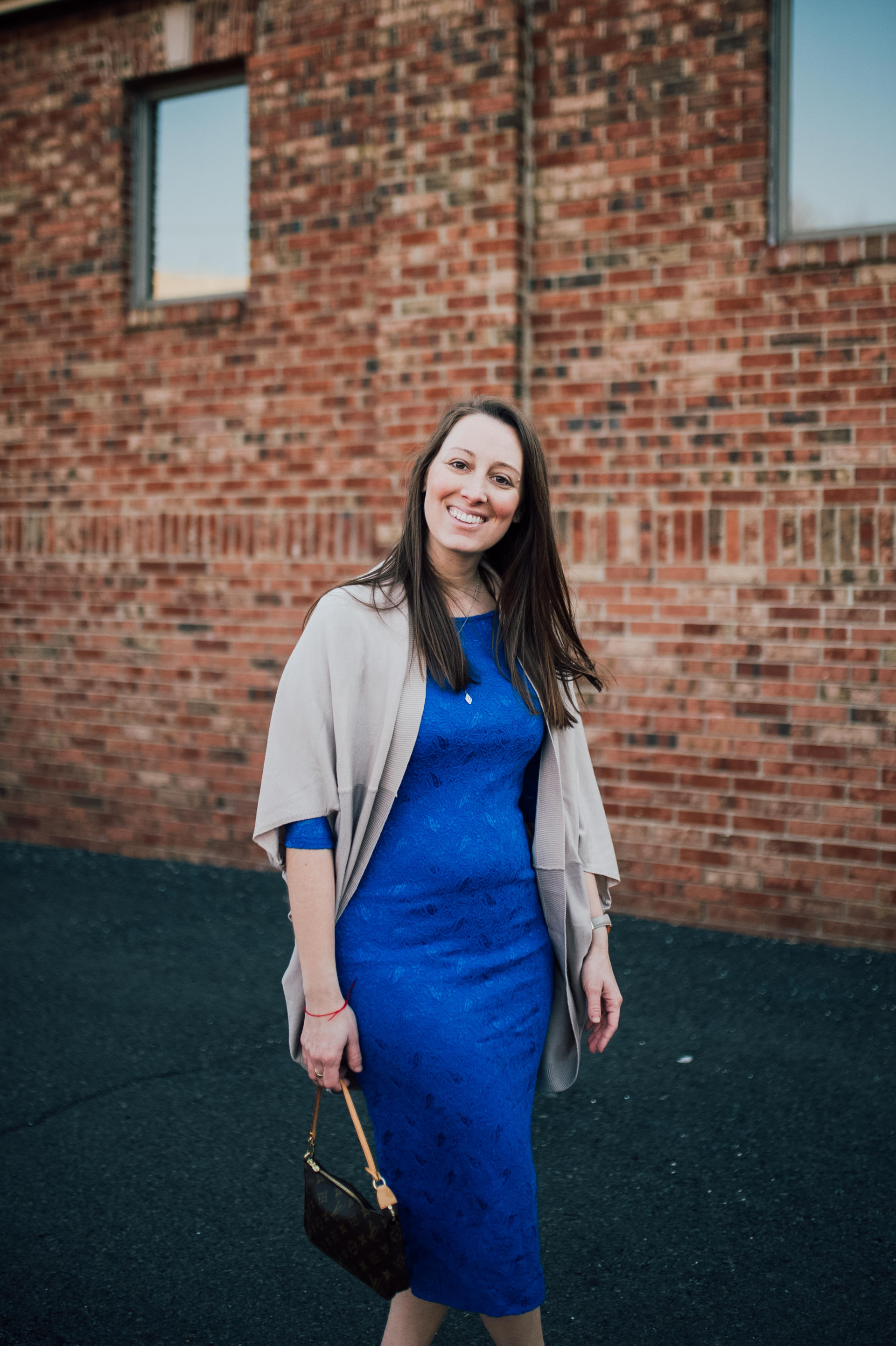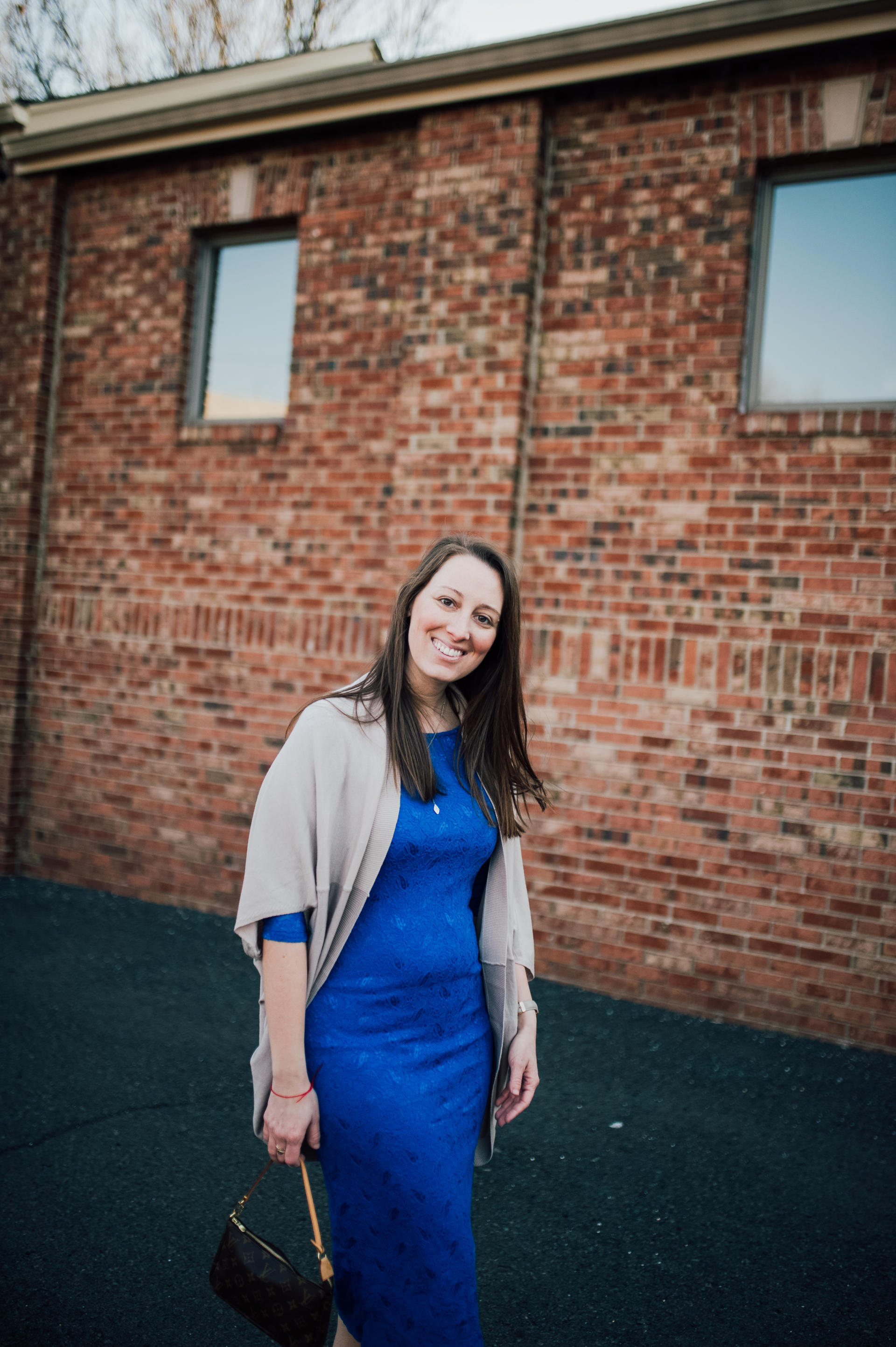 Photography by Laurel Creative