What I would give for a piece of avocado toast right now… I know. How basic can I get?!
Right now, we are in the middle of Passover and ALL I WANT is BREAD! Unfortunately, I can only eat matzah for the next couple days. The FIRST thing I will be making when the holiday is over (on Tuesday night) is my Eggy Avocado Toast.
Not only is it delicious and nutritious, but it also looks pretty! It is the perfect breakfast or brunch dish. And it takes no time to make! Who doesn't love  a quick and easy meal idea?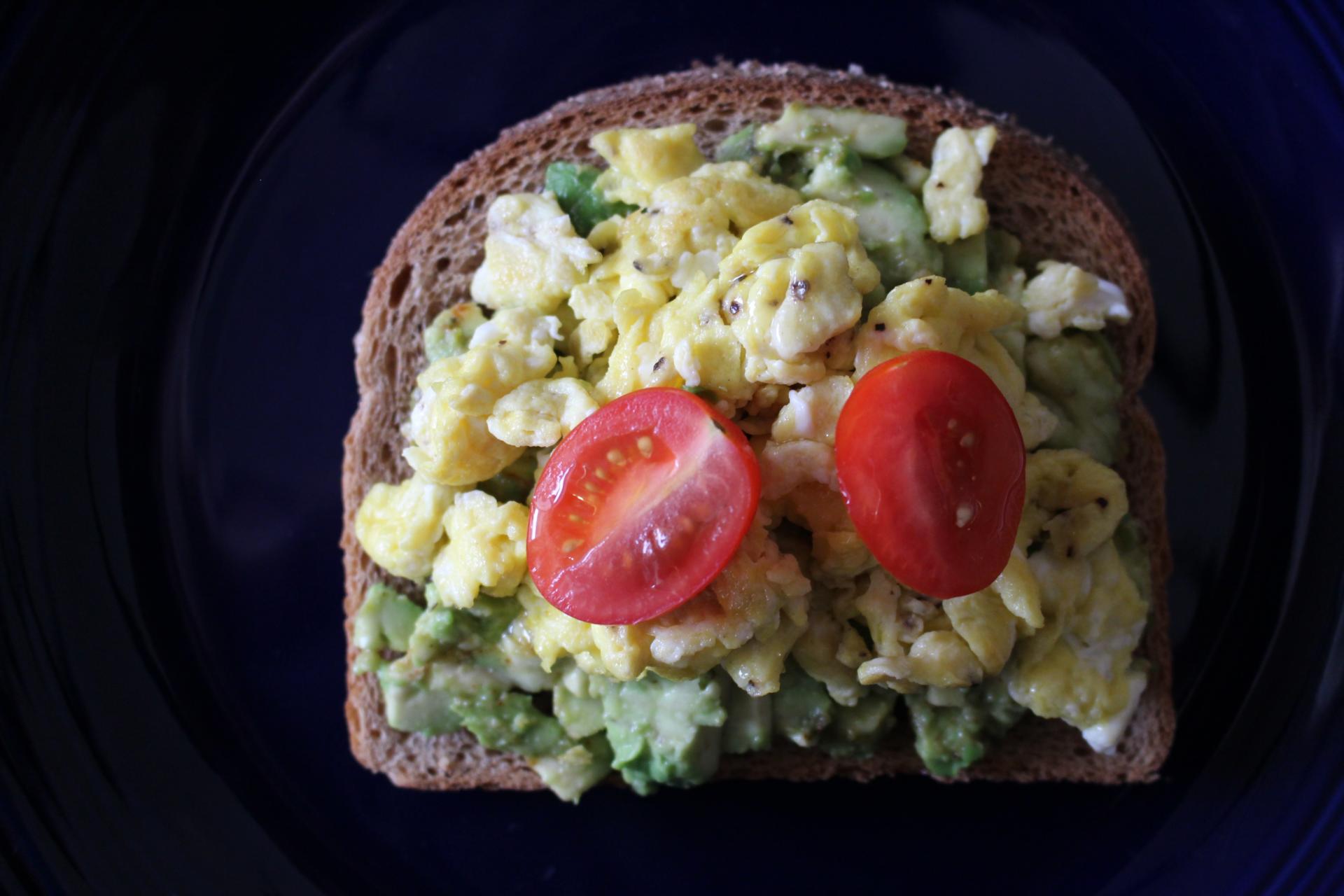 Ingredients:
Ripe Avocado, 1
Whole Wheat or Whole Grain Bread, 2 slices (one for me and one for E)
Cherry Tomatoes, 2, sliced
Eggs, 2
Sea Salt
Fresh Ground Pepper
Smoked Paprika
Garlic Powder
Onion Powder
Directions:
Toast the bread in a toaster or in the oven until slightly browned. Set aside.
Crack the eggs into a cup. Season with sea salt and fresh ground pepper. Mix thoroughly with a fork. Then scramble the eggs in a skillet on the stovetop.
While the eggs are cooking, cut open the avocado and slice into a bowl. Season with sea salt, fresh ground pepper, paprika, garlic powder and onion power. Mix and mash together slightly with a fork. Be careful not to break it down too much. If you do, it will become guacamole!
The last step is to assemble the avocado toast! Spread a layer of the avocado mash onto the toast. Then layer on some of the scrambled eggs. Top with a sliced cherry tomato.
Enjoy!