Last weekend, I was determined to make my way to Brooklyn to see the cherry blossoms at the Brooklyn Botanic Garden. It is one of my favorite spring activities! While it was raining a bit, I wasn't going to let that stop me. Maybe I should have… Navigating New York City and Brooklyn in the rain, while pregnant, is not fun or easy, but, thankfully, I ended up having a great time anyway.
After landing in Penn Station, I hopped on the subway uptown to 72nd Street on the Upper West Side. I had been DYING to try the WORLD FAMOUS Chocolate Chip Walnut Cookies from Levain Bakery and the time was NOW.
While I used to live on the Upper West Side for three years when I was in law school, I didn't even know Levain existed until recently. Shannon Sarna, of The Nosher, had posted a photo of one of their cookies a while back on Instagram and I flagged it. The cookie looked HUGE, chocolaty and delicious. She said it was one of her favorite chocolate chip cookies. That is a BIG STATEMENT. I knew I had to get my hands on (at least) one.
When I arrived at Levain, there was already a line of people outside. A pretty row of umbrellas and bright yellow raincoats! I added my neon green umbrella to the mix. Thankfully, the line moved pretty quickly. Within 15 minutes, I was inside ordering my cookie. I ordered two of their chocolate chip walnut cookies. One for me, and one for E, who was stuck back in New Jersey studying for an exam. The cookies were $4 each. Not cheap, but the size of the cookie made it worth it. They are MASSIVE. One cookie is actually bigger then my palm.
While Levain doesn't have table seating, they do have a little bar with some stools. I plopped myself down on an open stool and immediately broke into my cookie. The first thing I did was break it in half. The cookie was fresh out of the oven so the chocolate chips were melting EVERYWHERE. Before taking a bite, I photographed the cookie for a good 5 minutes. It was a beautiful sight to see and I didn't want to deprive you of seeing it in all of its glory! Then I slowly and methodically worked my way through the cookie. The couple sitting next to me was impressed with how slowly I was eating it. I didn't want to inhale it and risk not enjoying every last morsel! The cookie was so decadent and delicious. I would even go as far as saying that eating that cookie was life changing. HOLY YUM.
After I finally finished, I was happy and full. Well, not too full because I stopped for some iced coffee at Aroma Espresso Bar just afterwards. Next time I am in New York City, I am going to make my way uptown again to try one of Levain's Dark Chocolate Chocolate Chip cookies. The couple sitting next to me wouldn't stop raving about them and now it is all I can think about! #pregnancycravings
Levain Bakery, 167 W 74th St, New York, NY 10023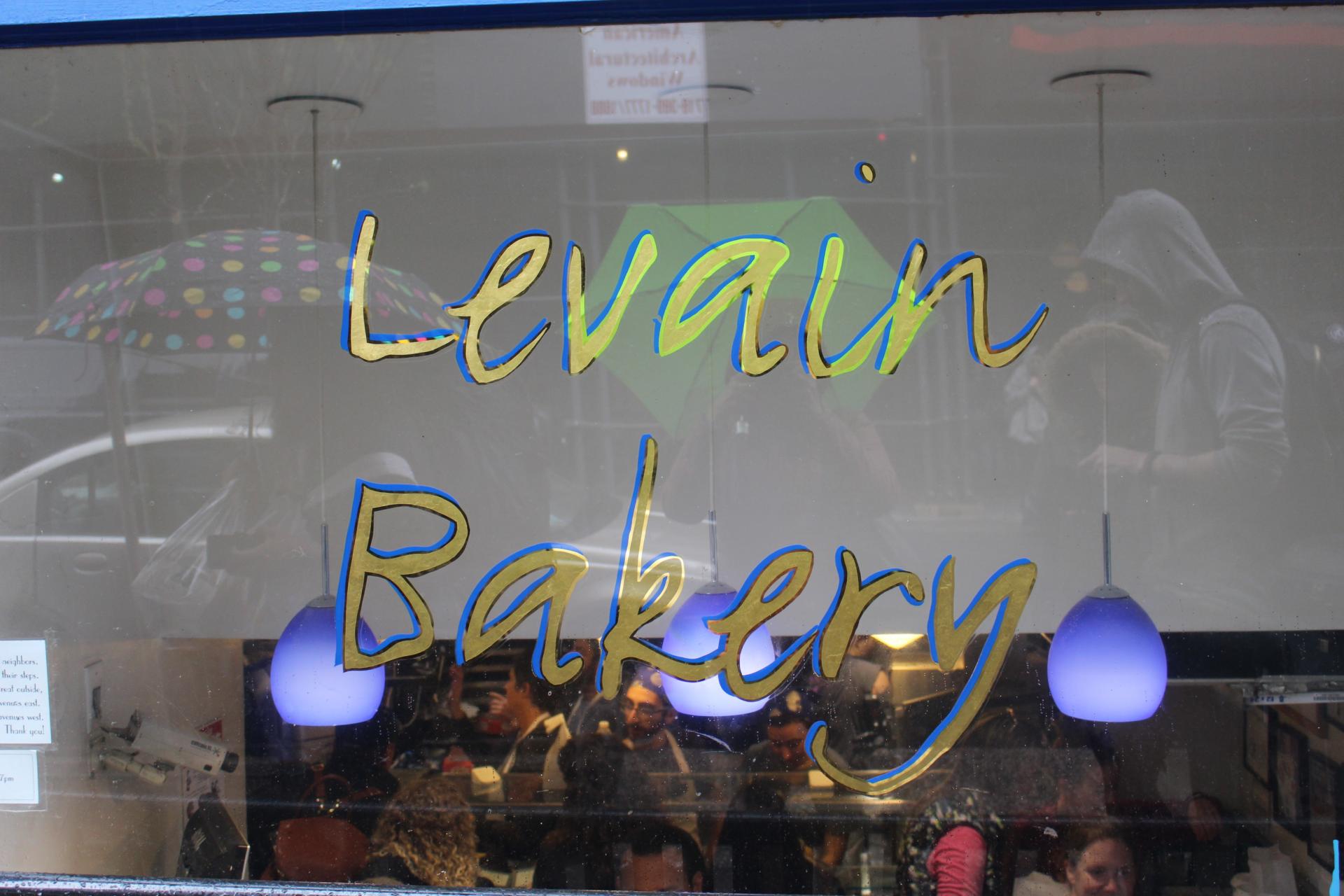 That is Me with the Green Umbrella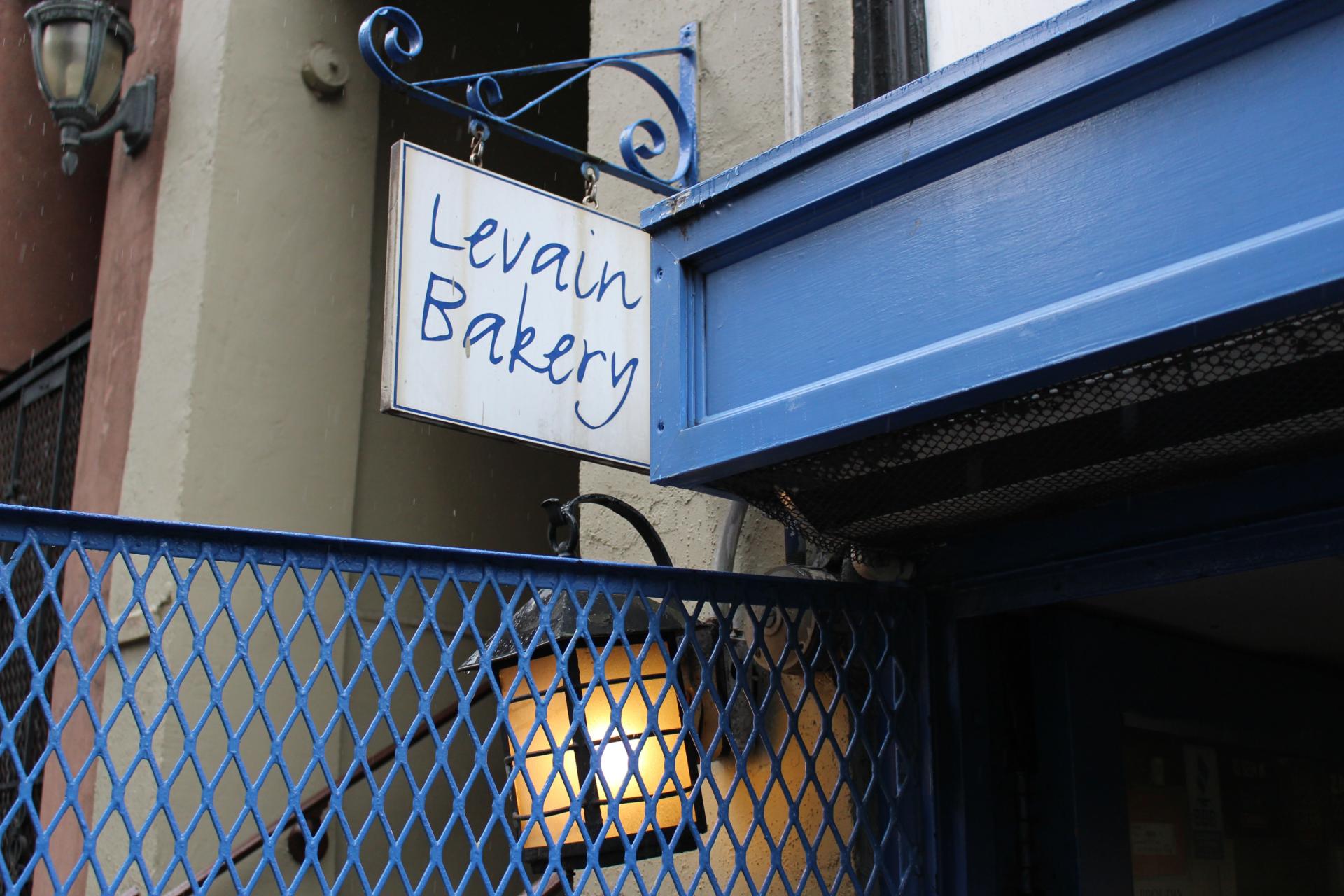 Finally Walking Inside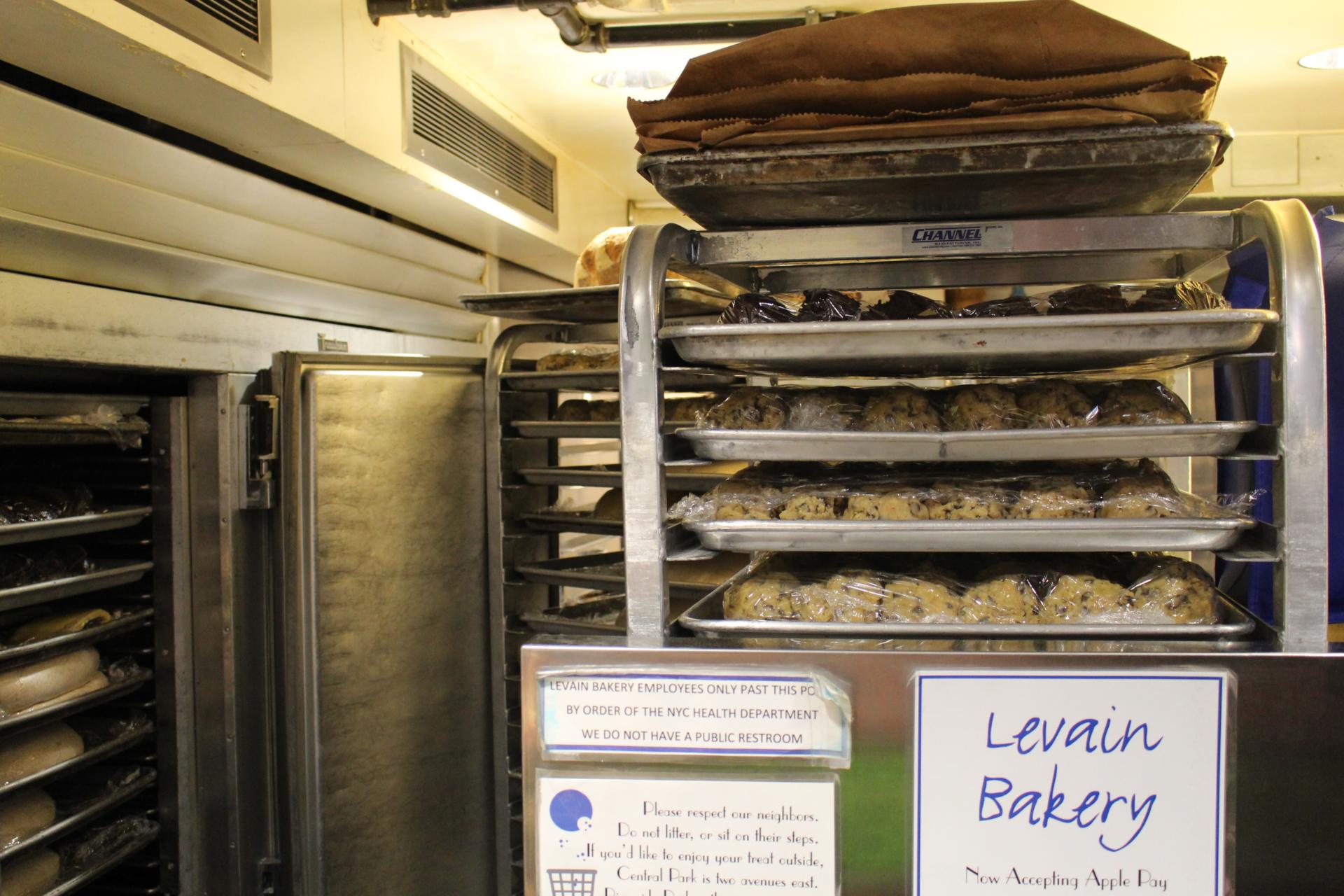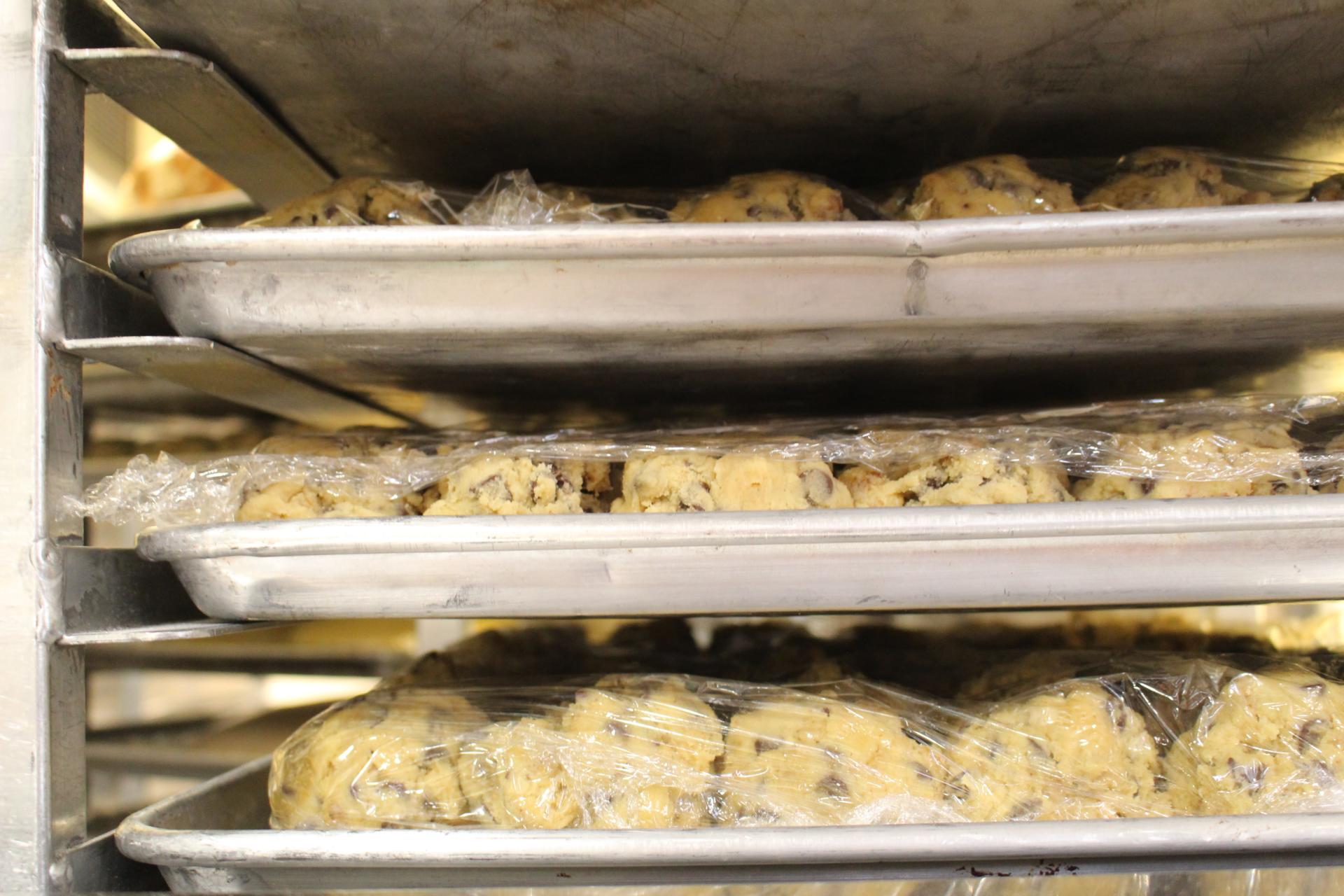 Ready For The Oven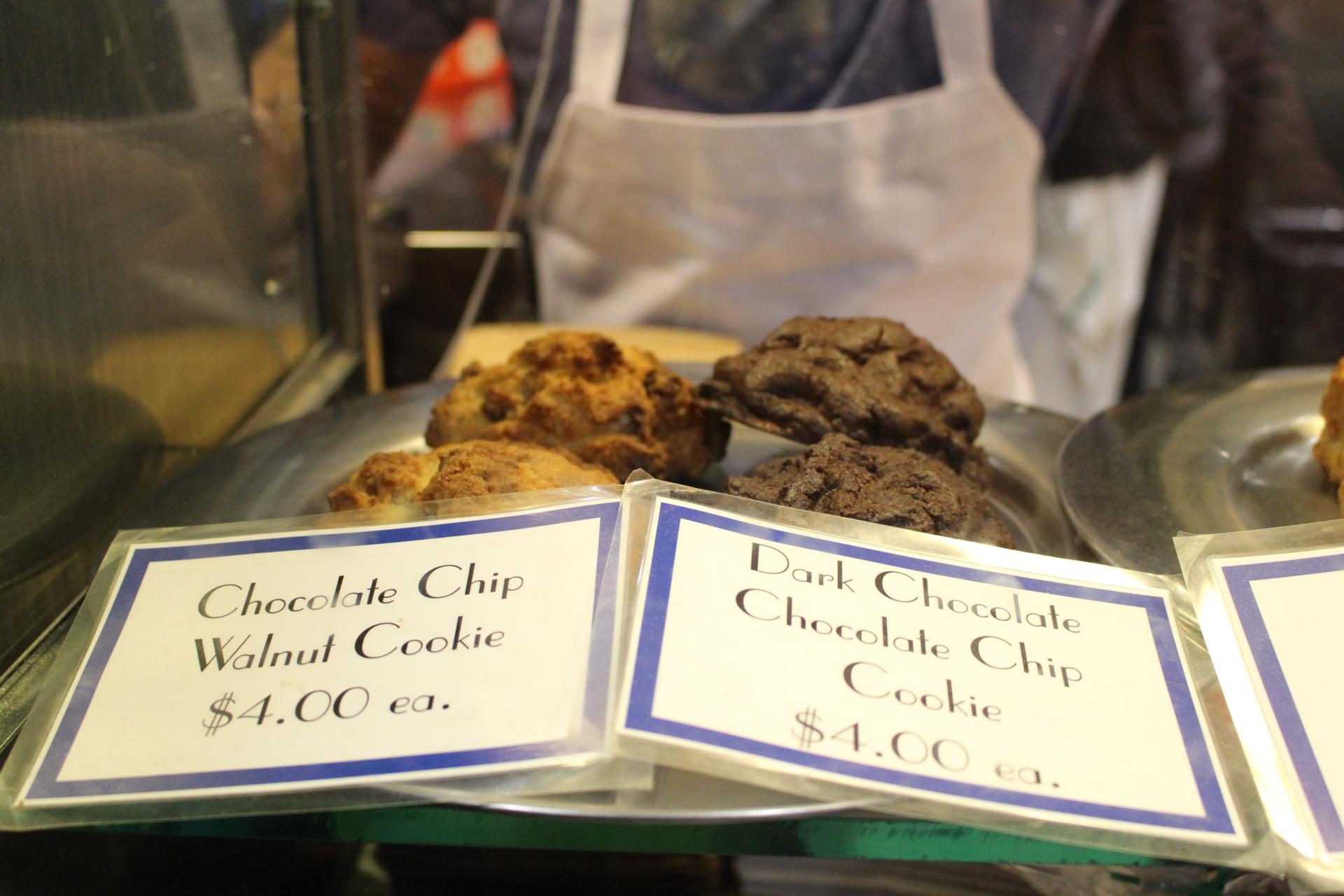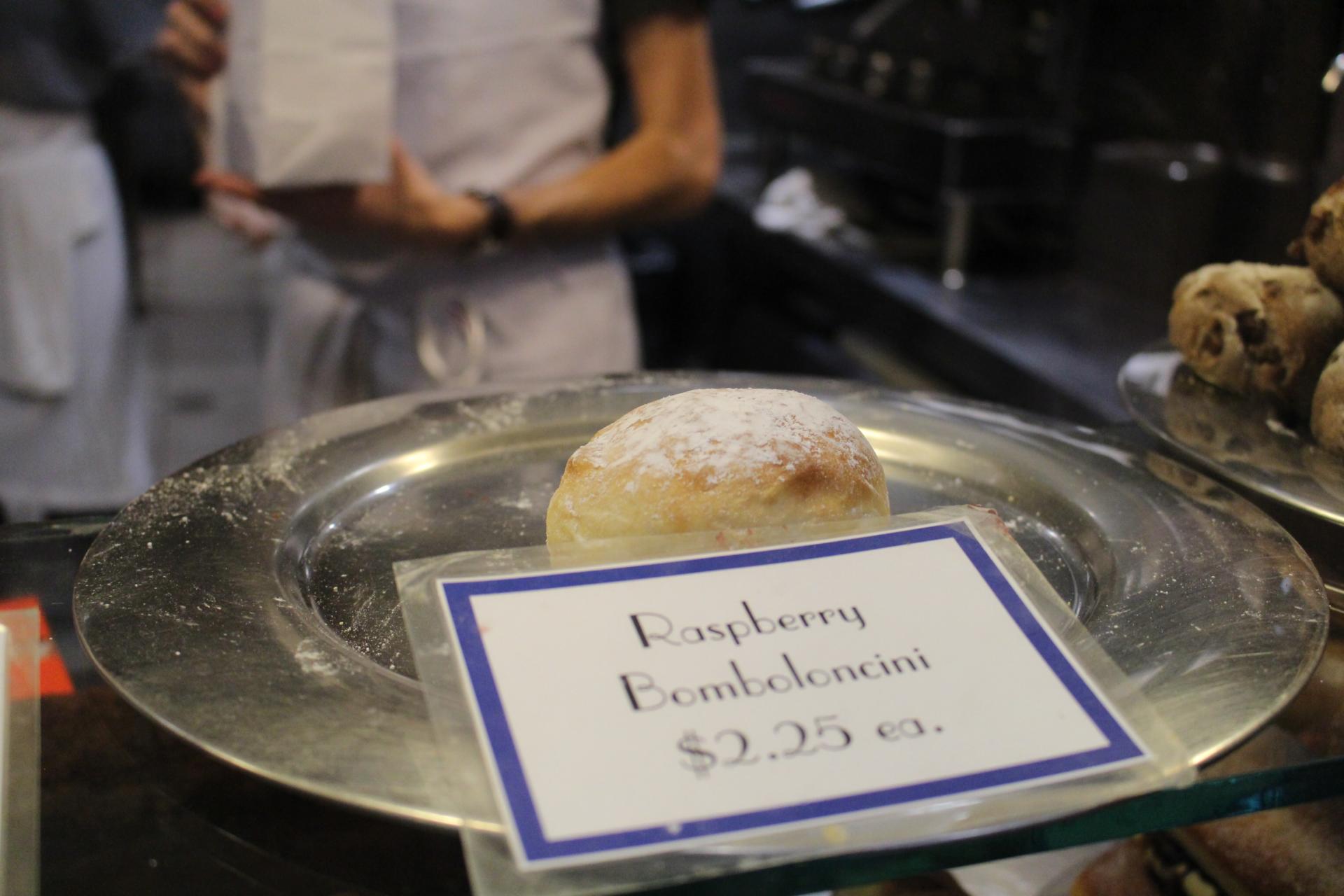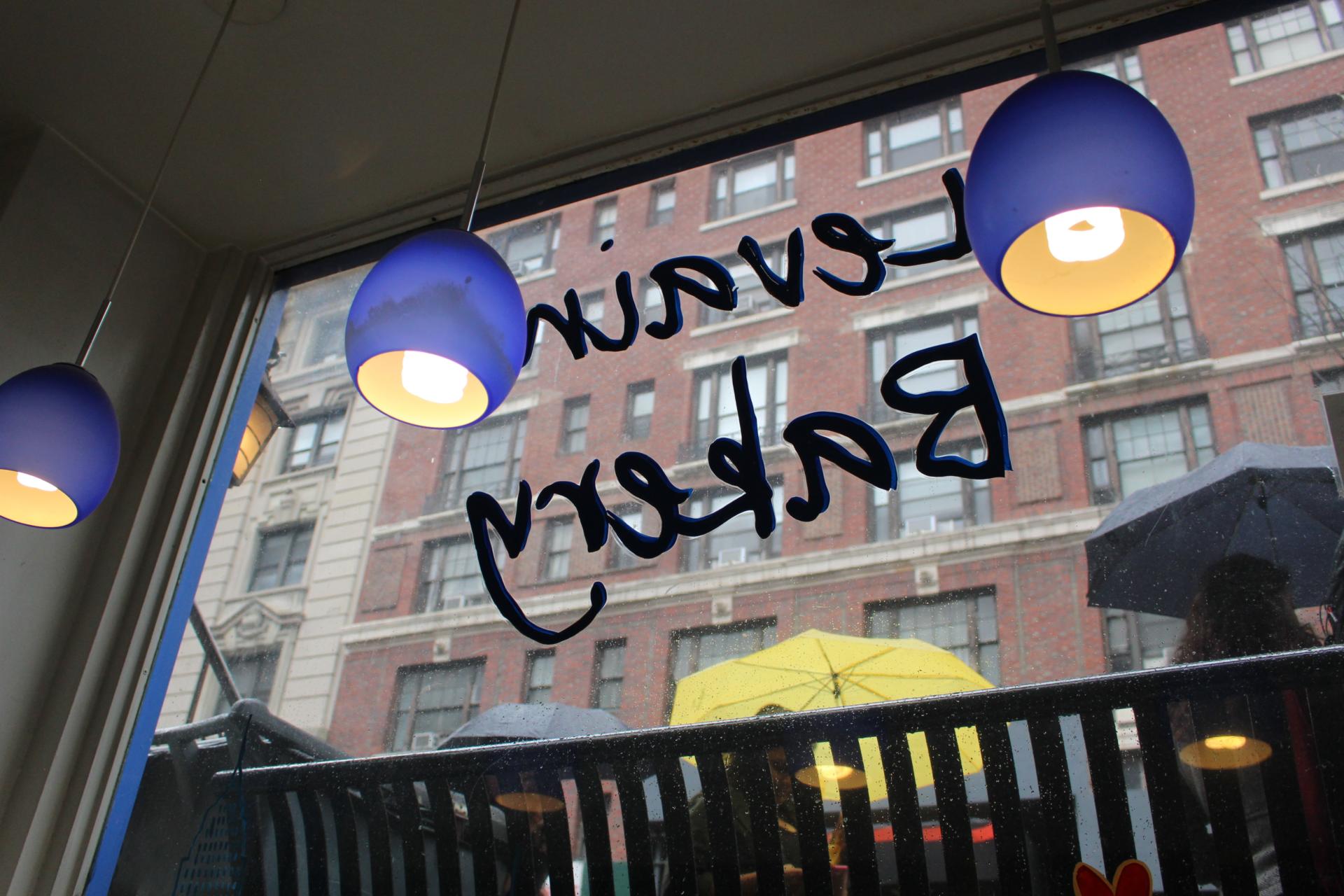 The View From My Stool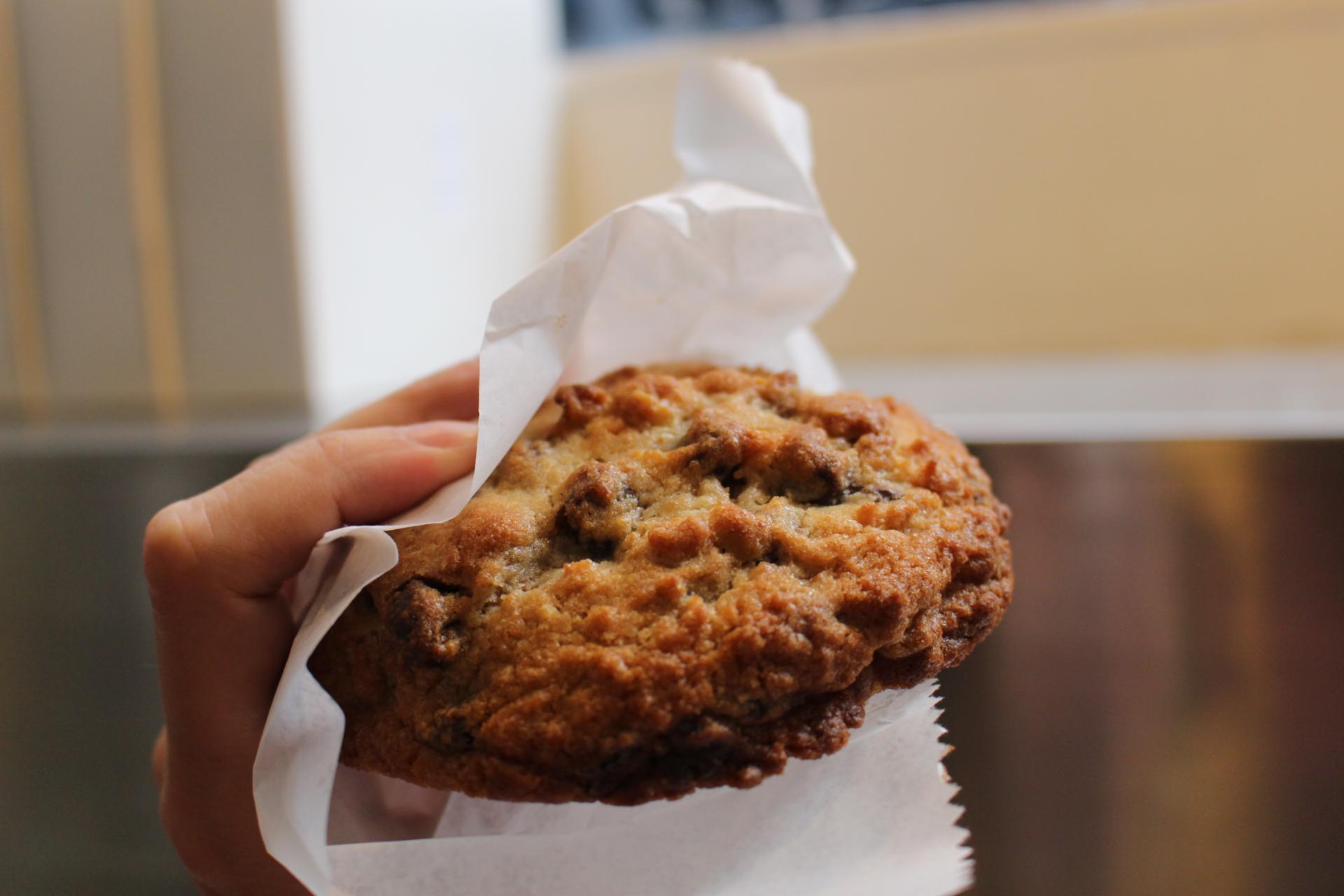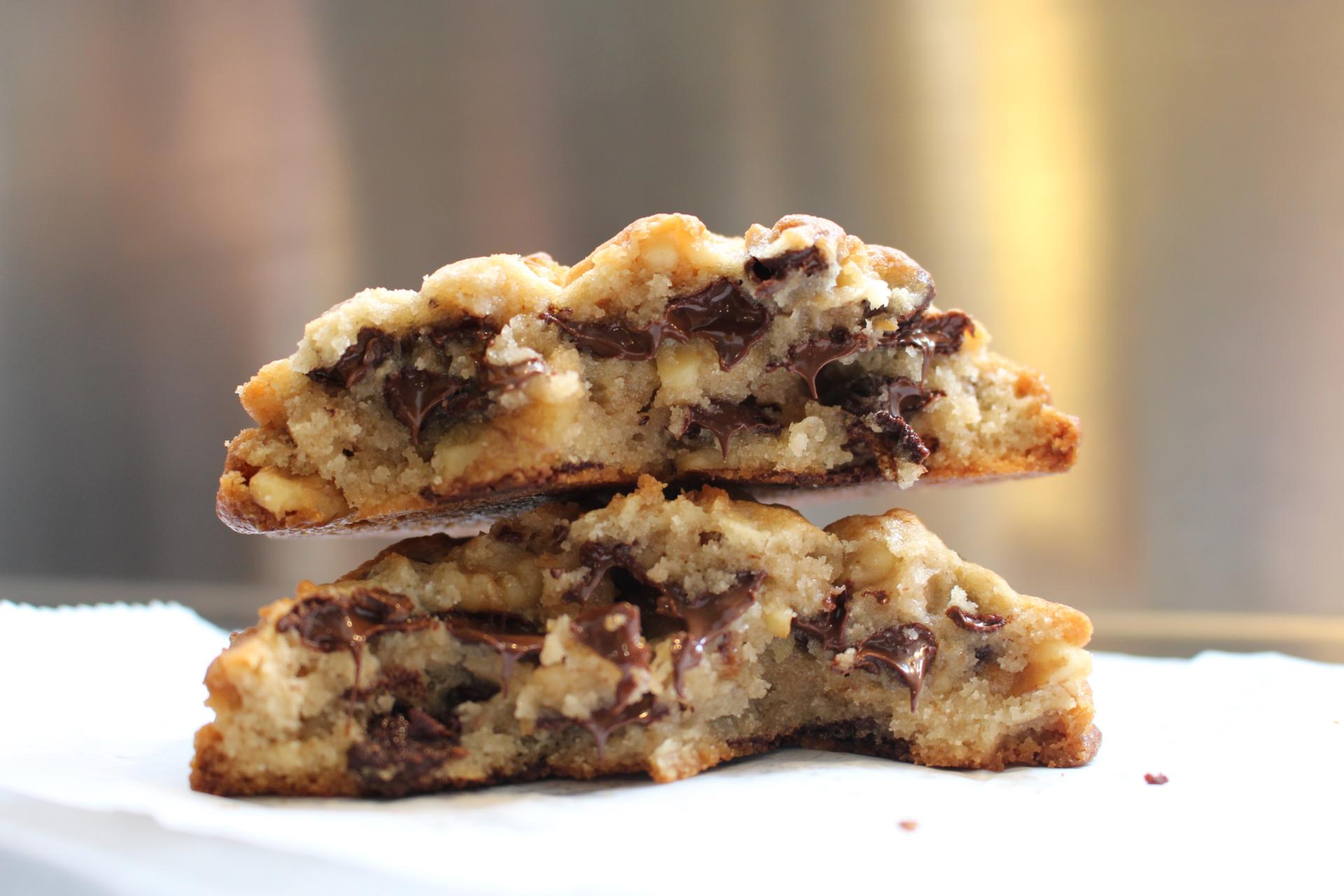 Ooooooey Gooooey Chocolate