Last week, my husband and father in law had a conference in New Orleans. Every year the conference is held in a different city. Last year, it was in San Francisco, so we turned it into a mini-family trip to San Francisco and Napa (see posts HERE, HERE and HERE). ALL OF THE WINE. It was such a great time! This year, we decided to do the same thing with New Orleans.
On Friday, while the men were at the conference, I took a friend's advice and went to a cooking class at the New Orleans School of Cooking with my sister in law. We were so excited to learn how to make three classic New Orleans dishes: gumbo, jambalaya and pralines. Thankfully they were able to accommodate my request for vegetarian food!
The New Orleans School of Cooking is located in the heart of the French Quarter on St. Louis Street. We wandered there after eating our weight in beignets, and experiencing a Kenneth Lonergan sighting, at Cafe Beignet and listening to some live jazz on Royal Street. More on Cafe Beignet in a later post!
Upon arriving, the lovely ladies at the counter checked us in. We only waited for a few minutes before we were called into the "classroom." Everyone had a seat at a table with the recipes laid out in front of them, along with a pen, sweet tea, local beer, and utensils. And we all had a great view of the kitchen counter!
Once everyone was seated, our instructor (whose name I unfortunately cannot remember #pregnancybrain) began teaching us all of his New Orleans cooking secrets, and about the history of New Orleans food and cooking. We started by making gumbo. And any real good gumbo starts with a really dark roux. I never knew a roux could get that dark! It was amazing! Then we learned all about the "holy trinity" of New Orleans cooking: onions, celery and green peppers. Three ingredients that are critical to any New Orleans dish!
We also learned about a little something called Kitchen Bouquet. No, it is not an air freshener. It is a browning agent. Once the roux was done, we sautéed the holy trinity, sausage, and chicken stock together with a little of their special seasoning mix. The whole room smelled AMAZING. Once the gumbo was done cooking, they brought bowls around to everyone. They even had a vegetarian gumbo for me! My sister in law loved the meaty gumbo. It had chicken AND sausage!
Once everyone inhaled their gumbo (some went back for seconds and thirds), it was time to learn about jambalaya. While I had never eaten gumbo before, I have had my share of jambalaya, but never authentic New Orleans jambalaya. Like the gumbo, this jambalaya was made with chicken and sausage so it was extra meaty. According to my sister in law, it was incredibly flavorful. Just like with the gumbo, they had a vegetarian option for me! This was more of a tomato based jambalaya with okra. I loved it so much that I cleaned my plate!
To close out the class, we learned how to make pralines and how to properly pronounce the word praline. No ladies and gentlemen, it is not pronounced PRAY-LEAN, it is pronounced PRA-LEAN. They are also known as a dentist's worst nightmare (or best friend, depending on how you look at it…)! But this dentist's wife was excited to try one! Pralines basically consist of sugar (both white and brown), milk and pecans. Pretty easy, right? Well, they might look easy, but there is definitely some technique involved. I may or may not have eaten two pralines. So sweet, crunchy and delicious! I also may have purchased four from their storefront as well. A girl always needs an emergency snack in her purse. Just saying…
Overall, my sister in law and I were very pleased with our class, instructor, food, and recipes. I would highly recommend taking a New Orleans School of Cooking class to anyone looking to do something a little different in the Big Easy!
Book your cooking class HERE.
New Orleans School of Cooking, 524 St. Louis Street, New Orleans, Louisiana 70130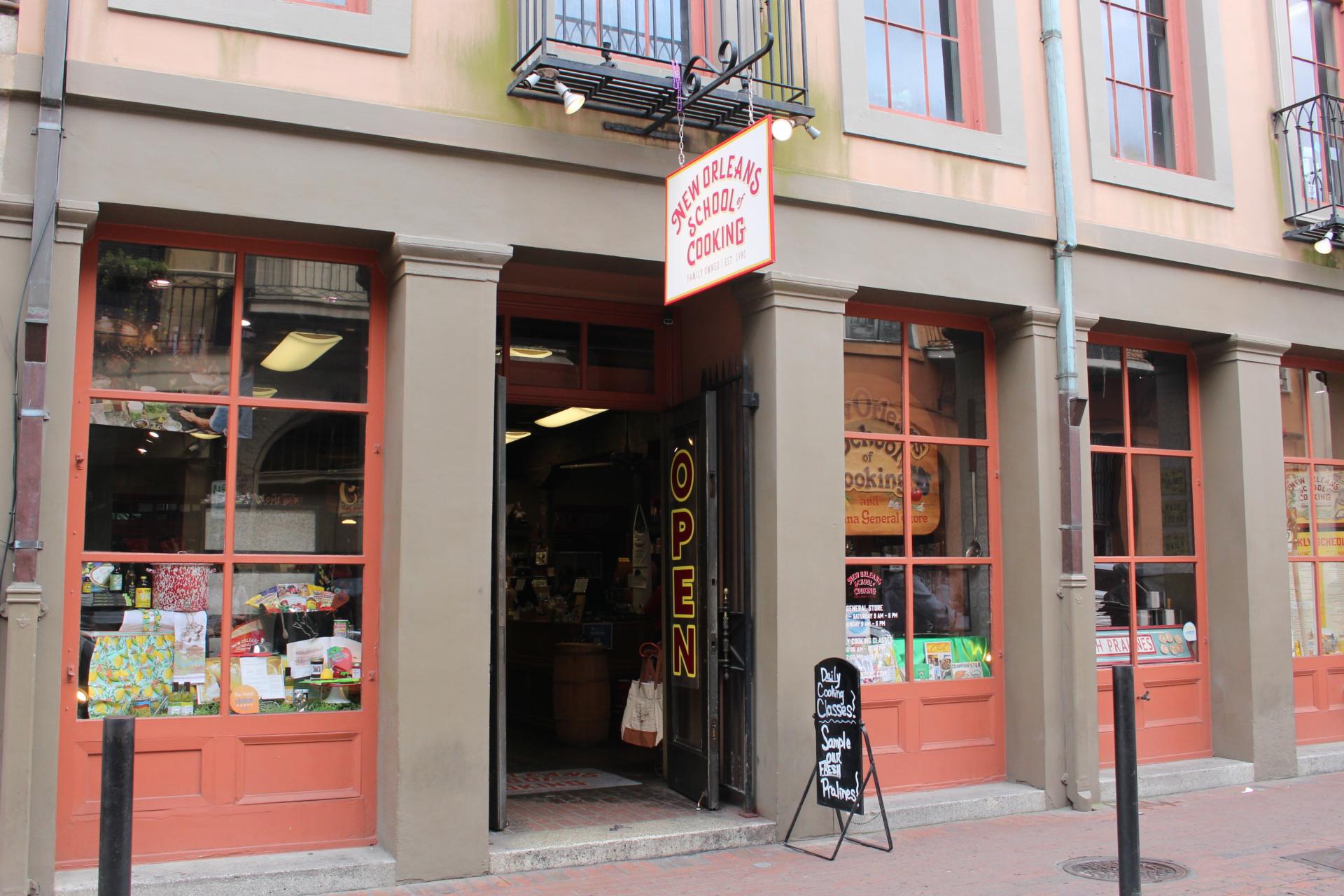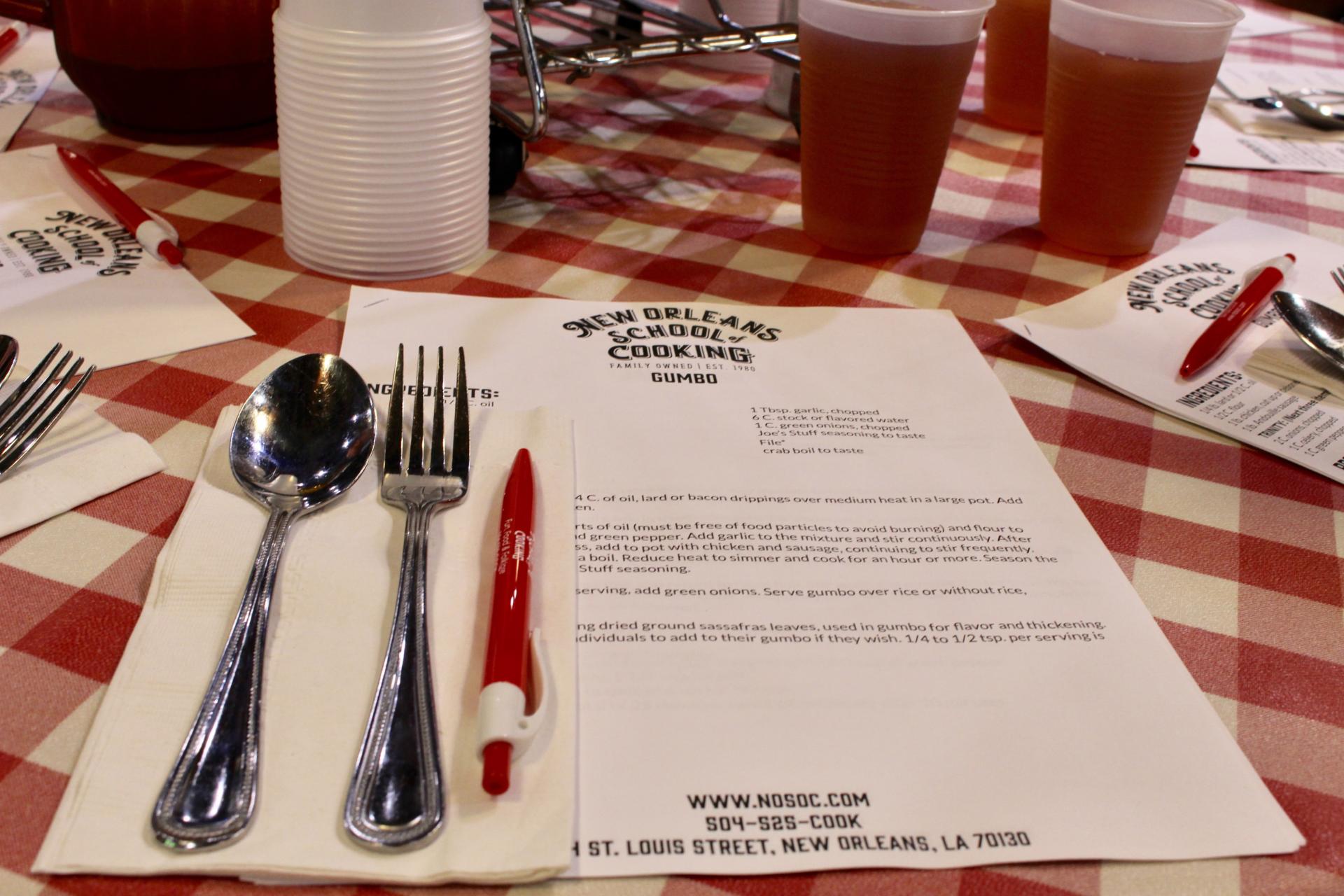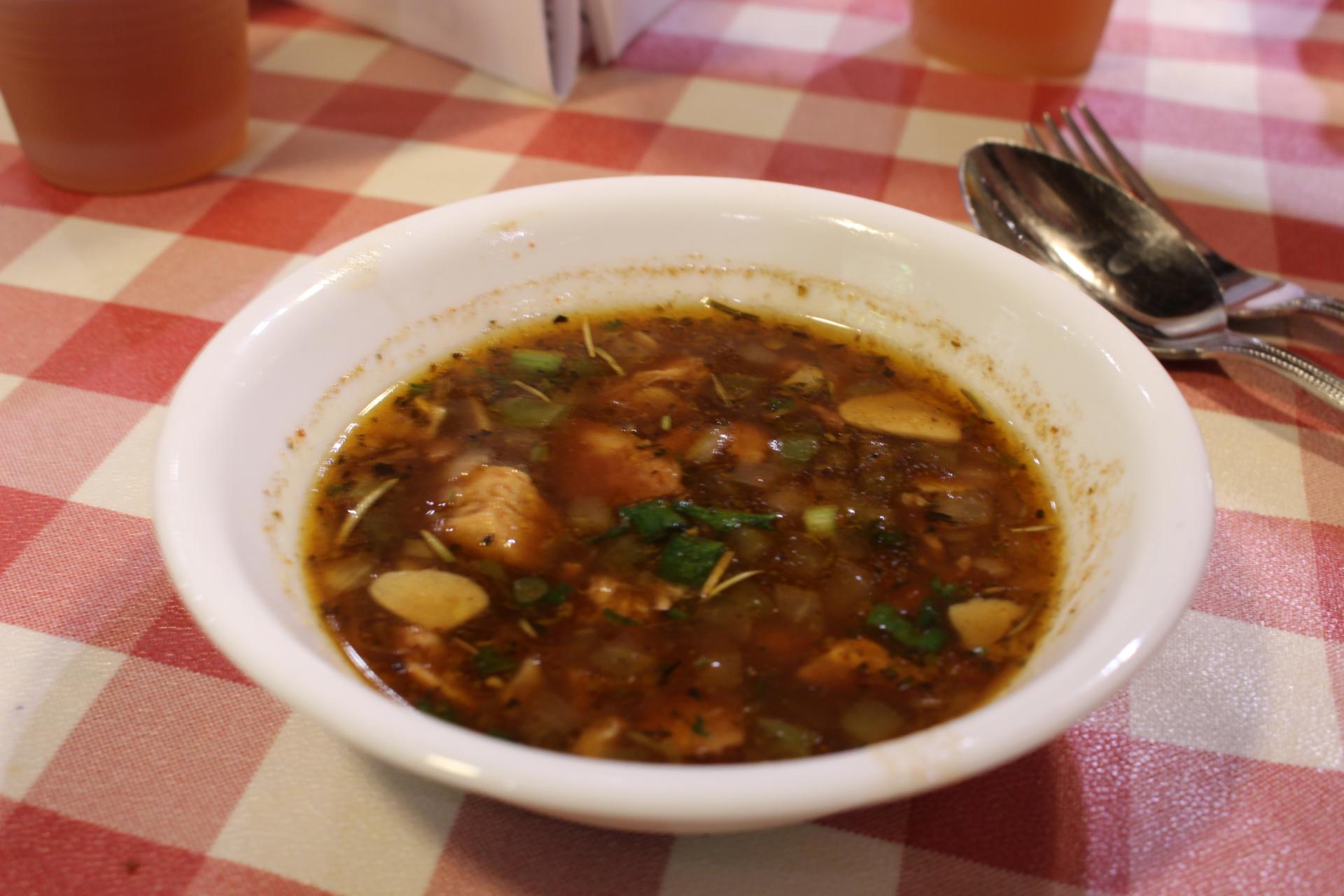 Meaty Gumbo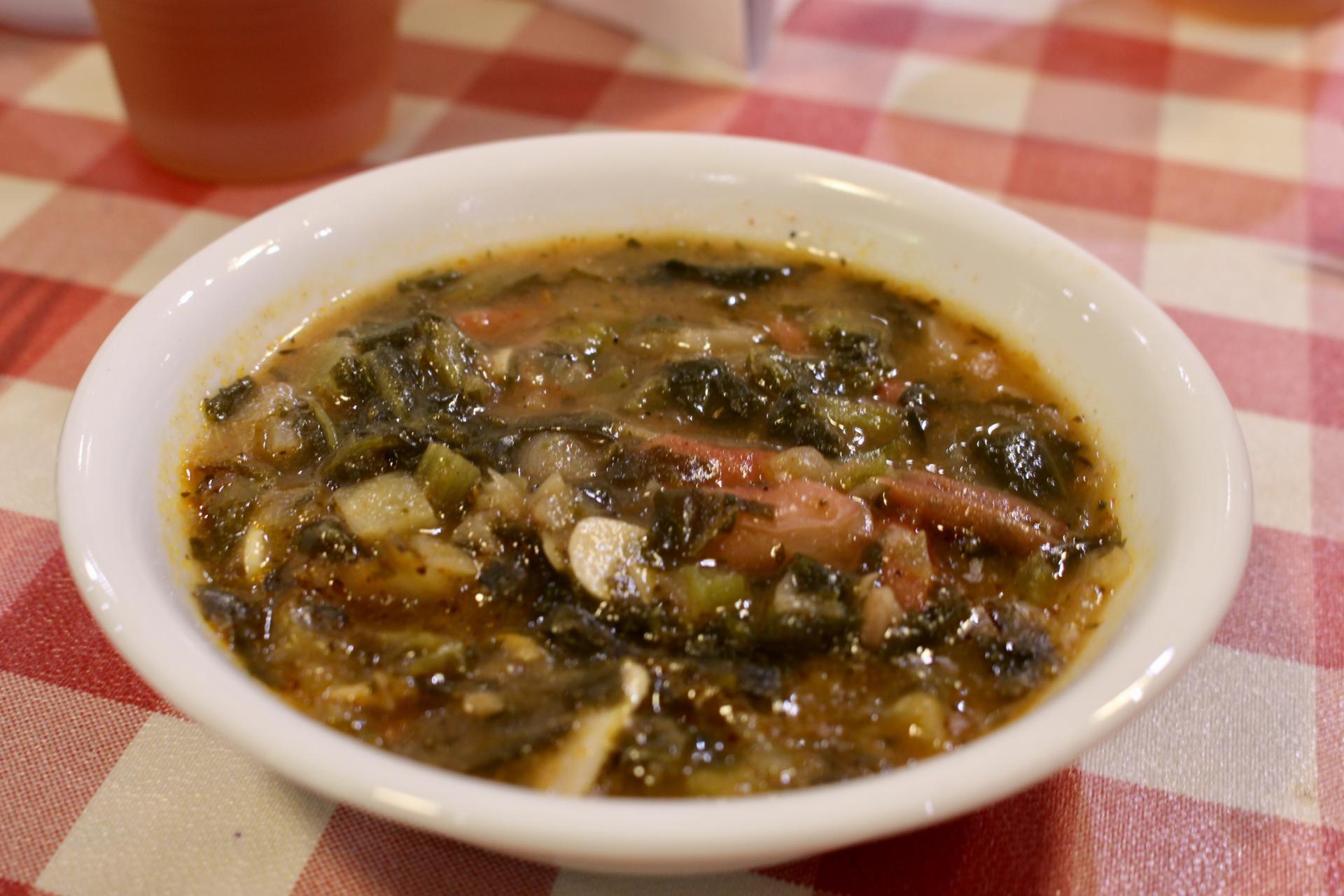 Vegetarian Gumbo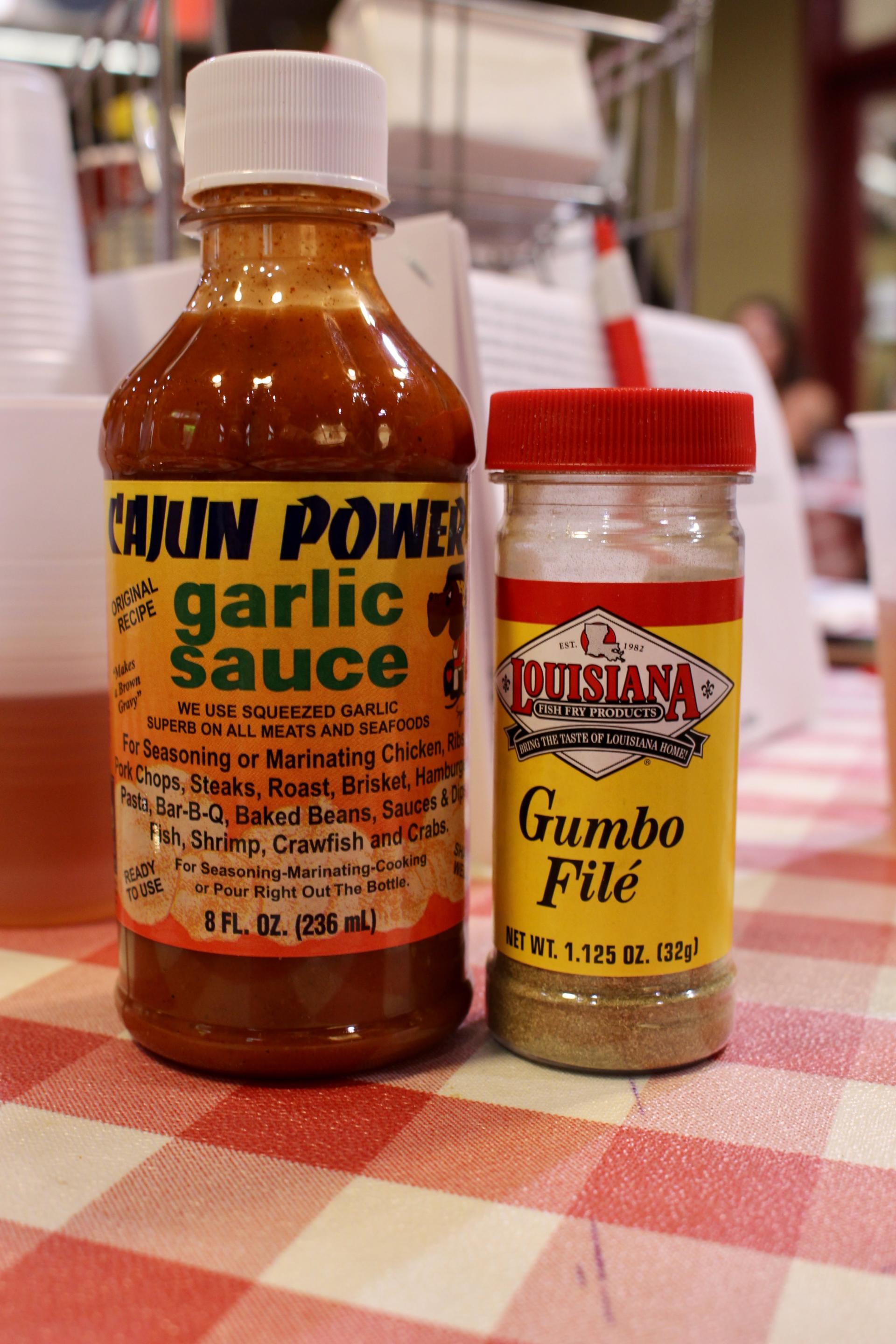 The "Special Sauce"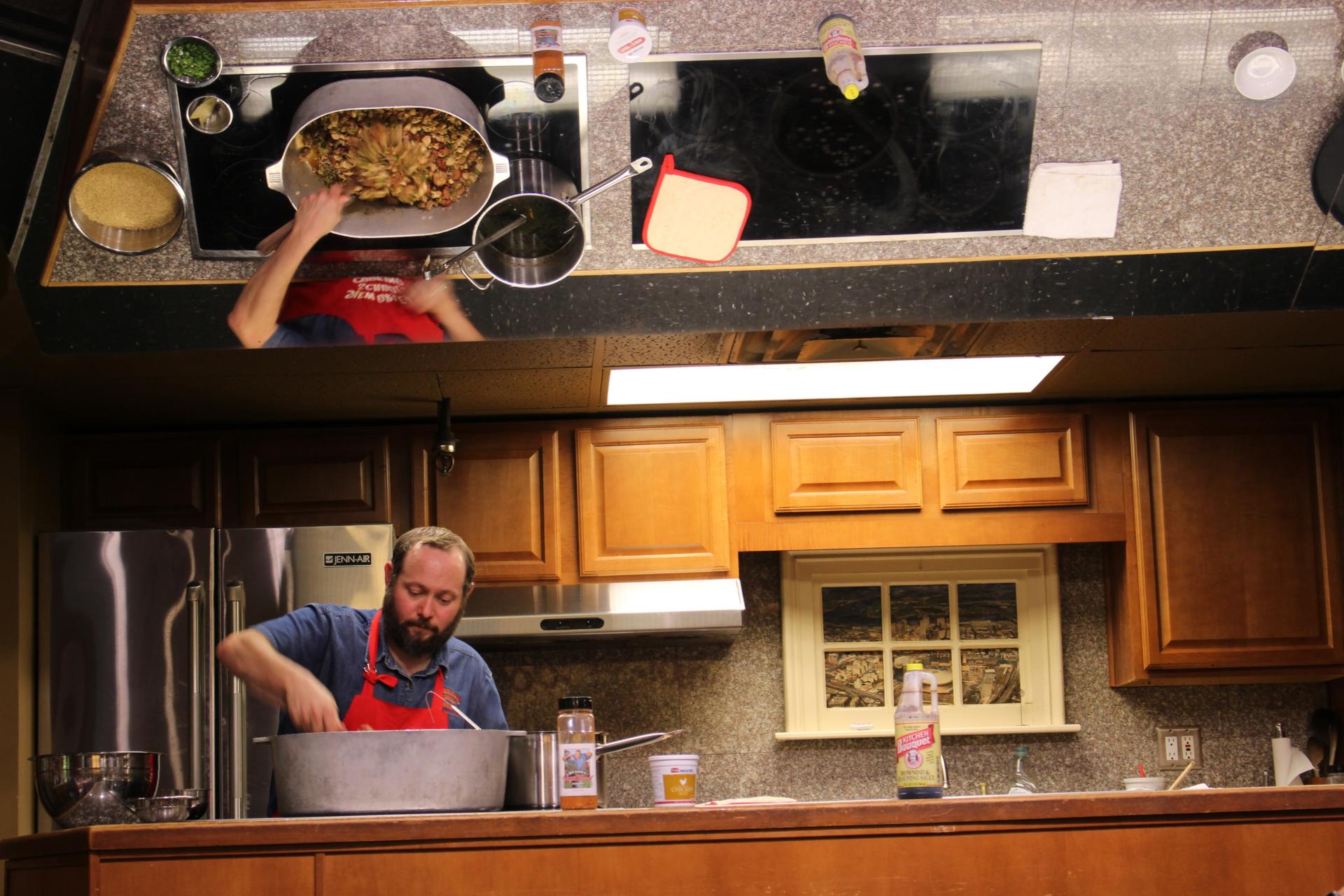 Stirring that Jambalaya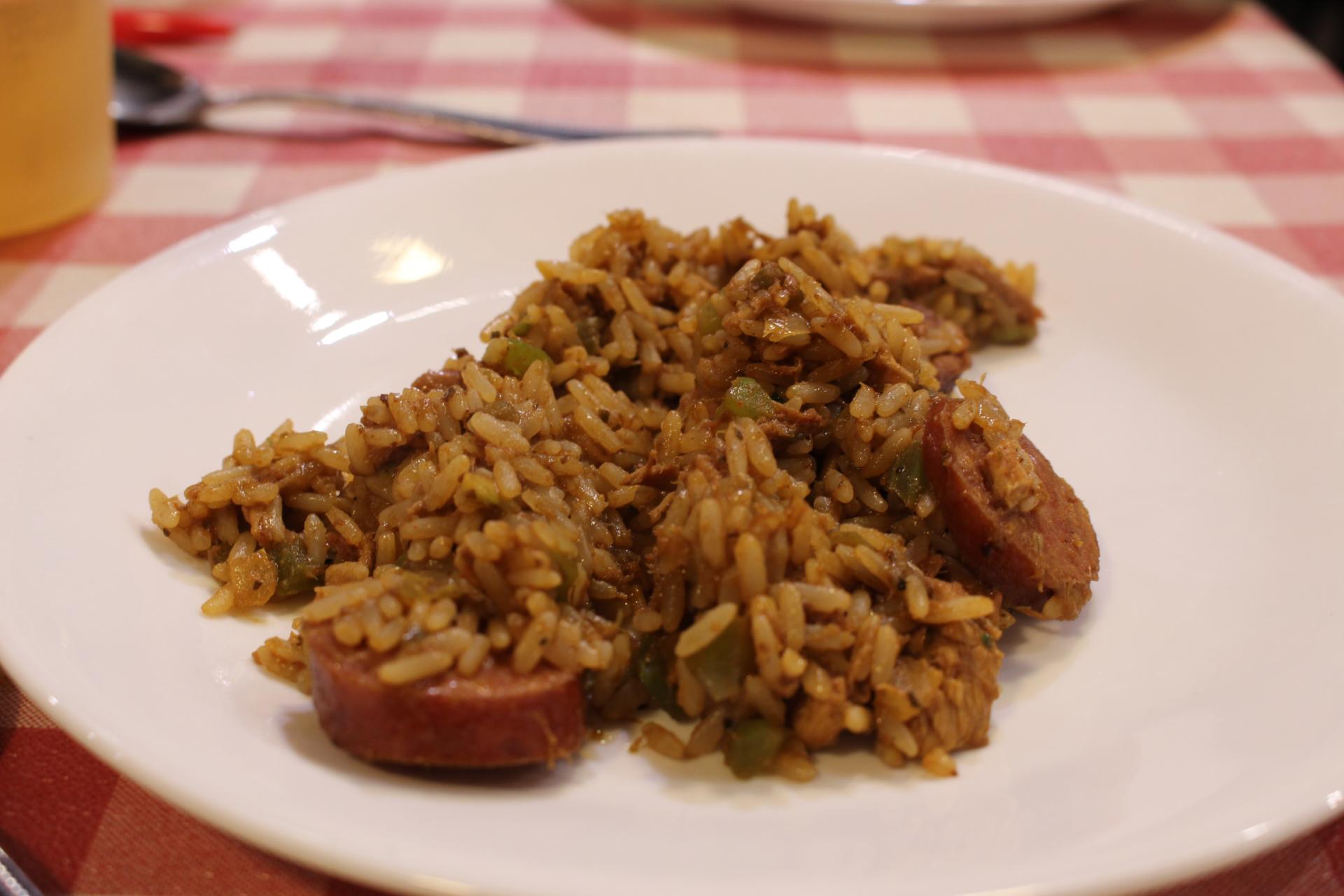 Jambalaya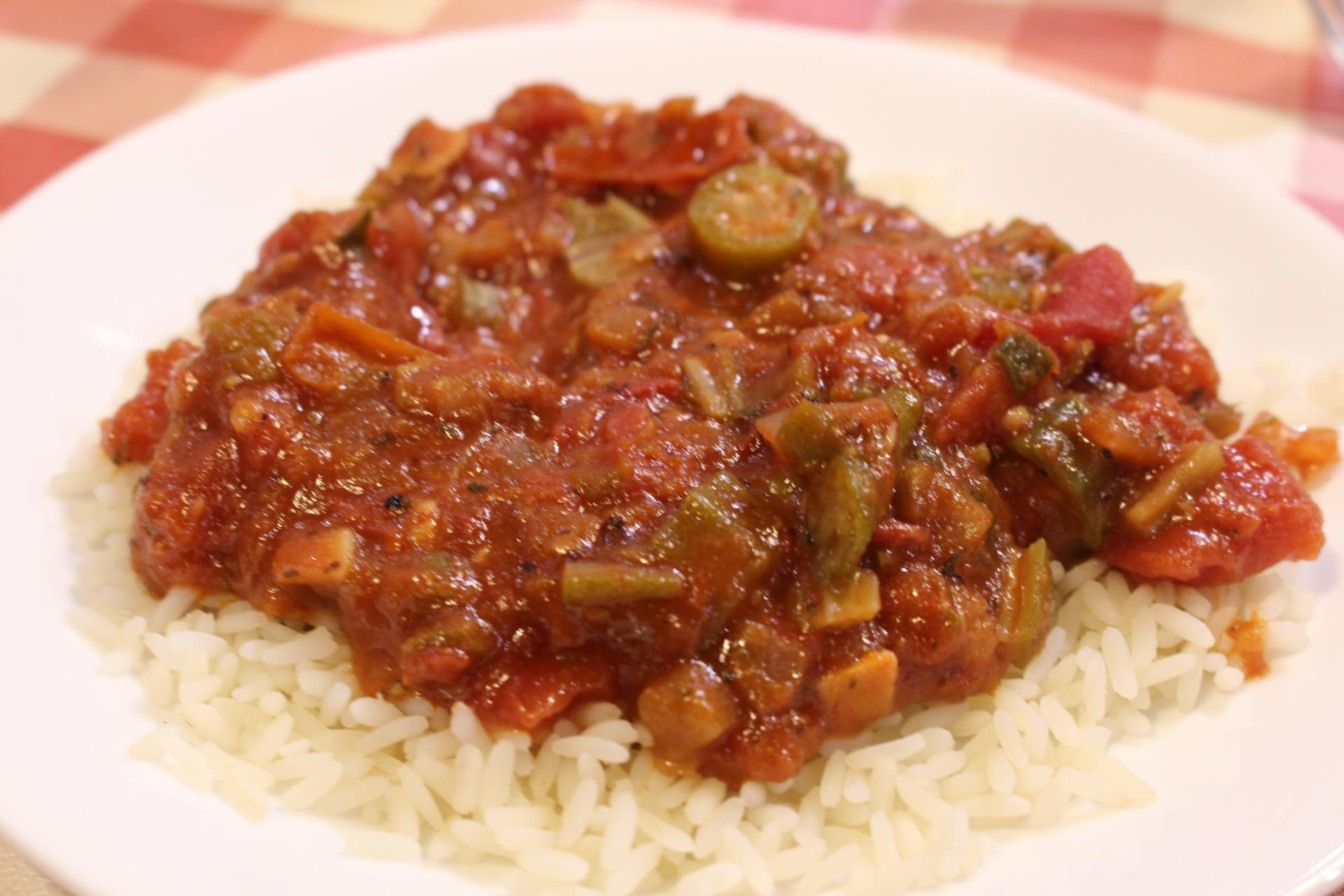 Vegetarian Jambalaya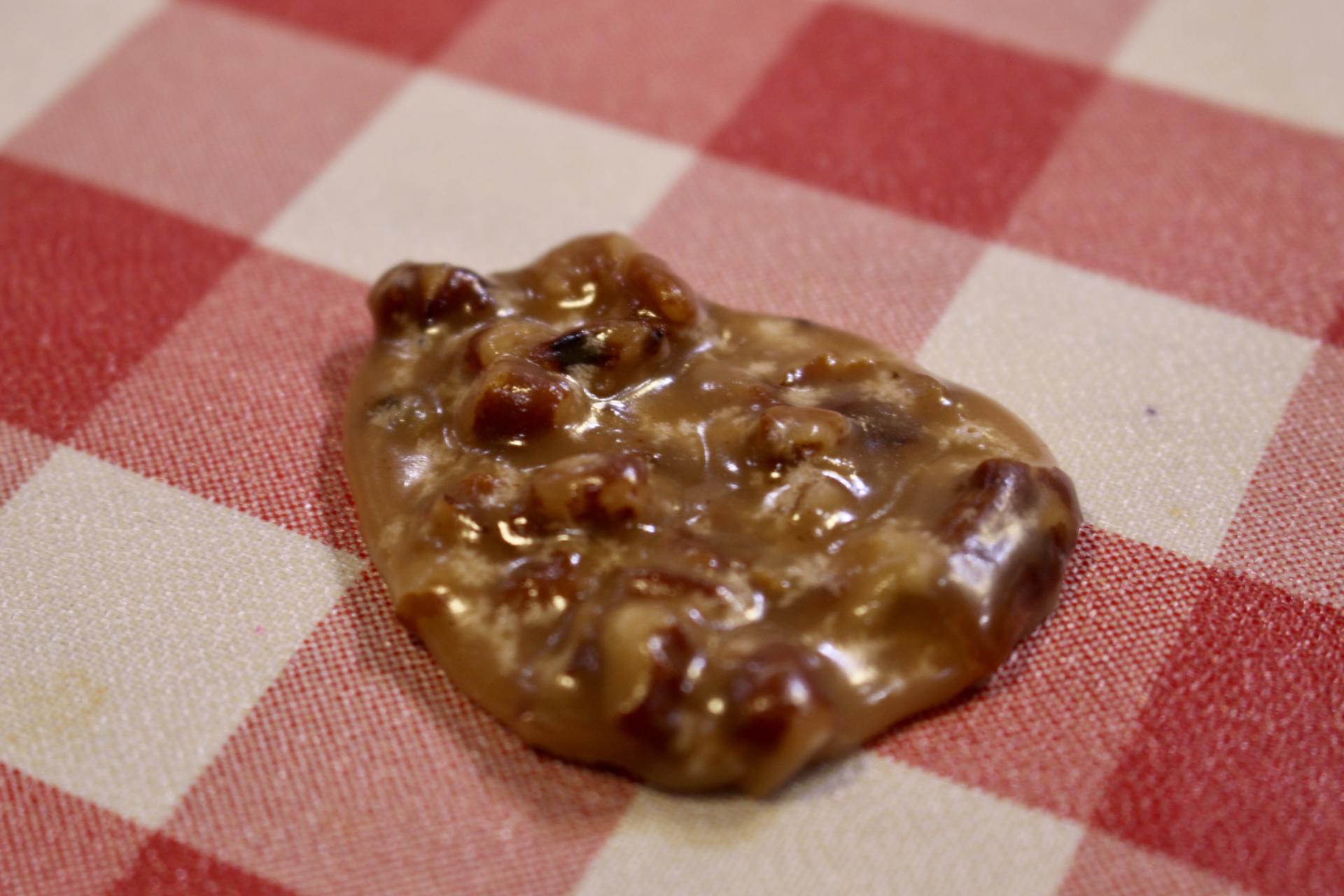 Sweet Pralines