I arrived in New Orleans late Wednesday night after a long day of work, and I was in no mood to go out when I finally arrived at our Airbnb. I was, instead, quite content to curl up in bed and fall right asleep. Thank god for TempurPedic mattresses!
 When I woke up Thursday morning, I was ready to go out and explore! It was set to be a hot, but thankfully not humid day, so I threw on my new sleeveless striped and stretchy Superdry dress, some strappy sandals, also from Superdry, and my new cognac crossbody bag. Stretchy dresses have been my savior throughout this pregnancy. And whenever I travel, I always make sure to bring one of my crossbody purses because they're comfortable to wear for long periods of time, and they hold all of the essentials.
I decided to start my day in the heart of the city, the French Quarter. I had heard so much about it before the trip that I just couldn't wait to see it in real life! I wandered around for a bit, snapping pictures of all of the beautiful and colorful homes, before meeting Trevor near Matassa's Market. The market is behind Bourbon Street, in a slightly quieter part of town. I hear they have amazing deli sandwiches, but I was saving myself for Cafe du Monde. It was lovely to walk around during the day and snap some photos. One of the homeowners even let us into her courtyard to take some photos (to be shared next week!!). From there we walked over to Bourbon Street. It was quiet and serene. Very strange and very different than it was later that night! Stay tuned for more next week!
Thank you Superdry for partnering on this post.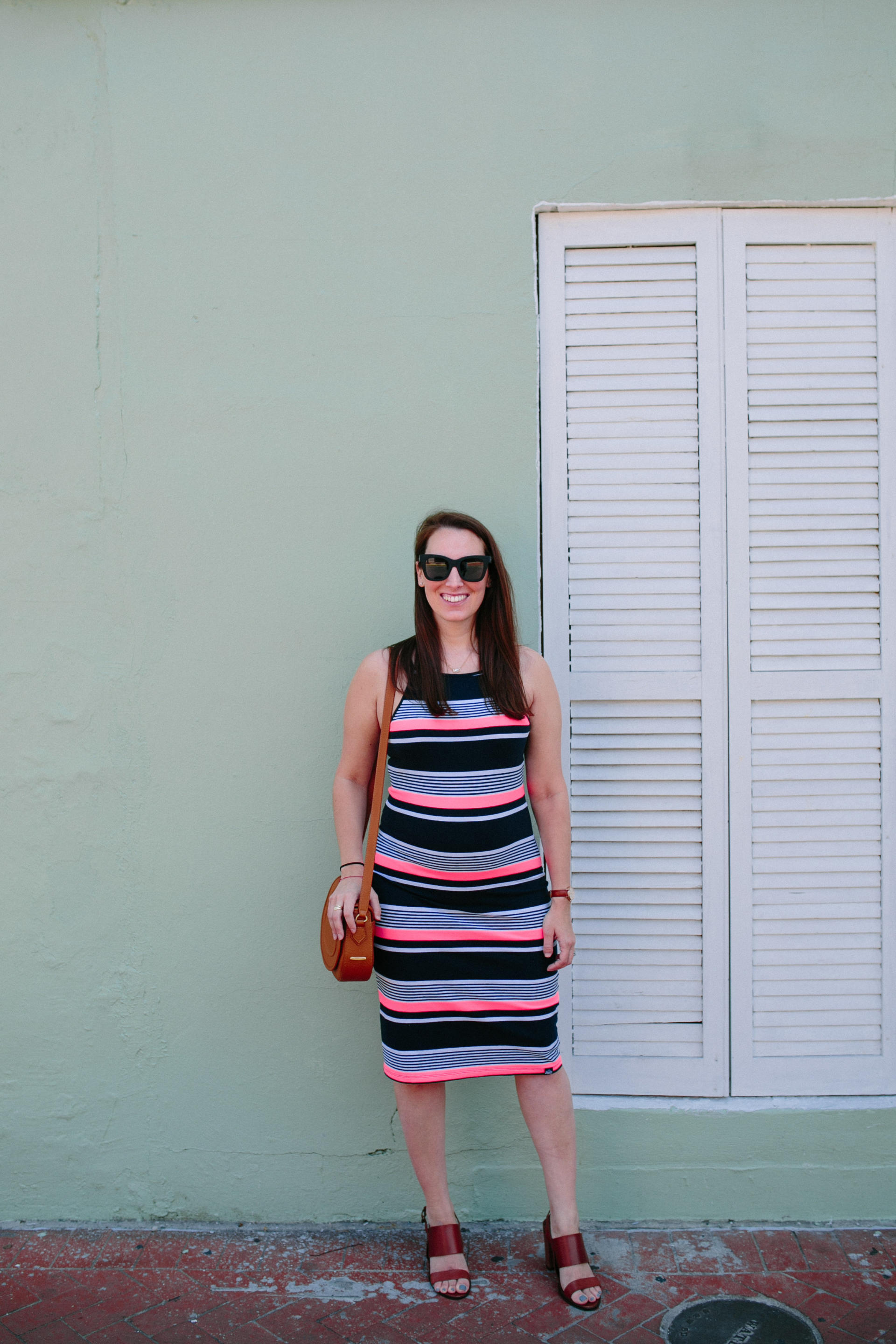 Dress (c/o), Shoes (c/o), Bag, Watch, Sunglasses