About a month ago, I introduced you to one of my new favorite brands, Sonnet James, HERE. I am so excited to share another one of my favorite dresses from their Spring collection on the blog today.
As I explained previously, Sonnet James was created to design easy to move in, breathable pieces for mothers and expecting mothers. The Brielle dress is the true expression of that goal. First off, the polka dot pattern is just downright adorable. The material is light and comfortable, and the design is more of an a-line. It is so fun to swing around in. I love how unrestricted I feel in it! One of my favorite parts of the dress is that it HAS POCKETS!!!! Who doesn't love pockets?!
I have worn it to work, to the farmers market, and just for walks in and around our neighborhood. It is amazing! Most recently, I have been pairing it with my new berry flats. They are so fun and perfect for spring and summer. You should snatch a pair before they sell out!
Sonnet James JUST launched their Summer collection. The lookbook was shot by one of my favorite photographers on Instagram, Delbarr Moradi. You should definitely check her out. I am DYING to own the the Scout dress in blue (since I heart my red one so much) and the Ava dress in green!
Happy shopping, and I hope you have a great weekend!
Thank you Sonnet James for partnering on this post.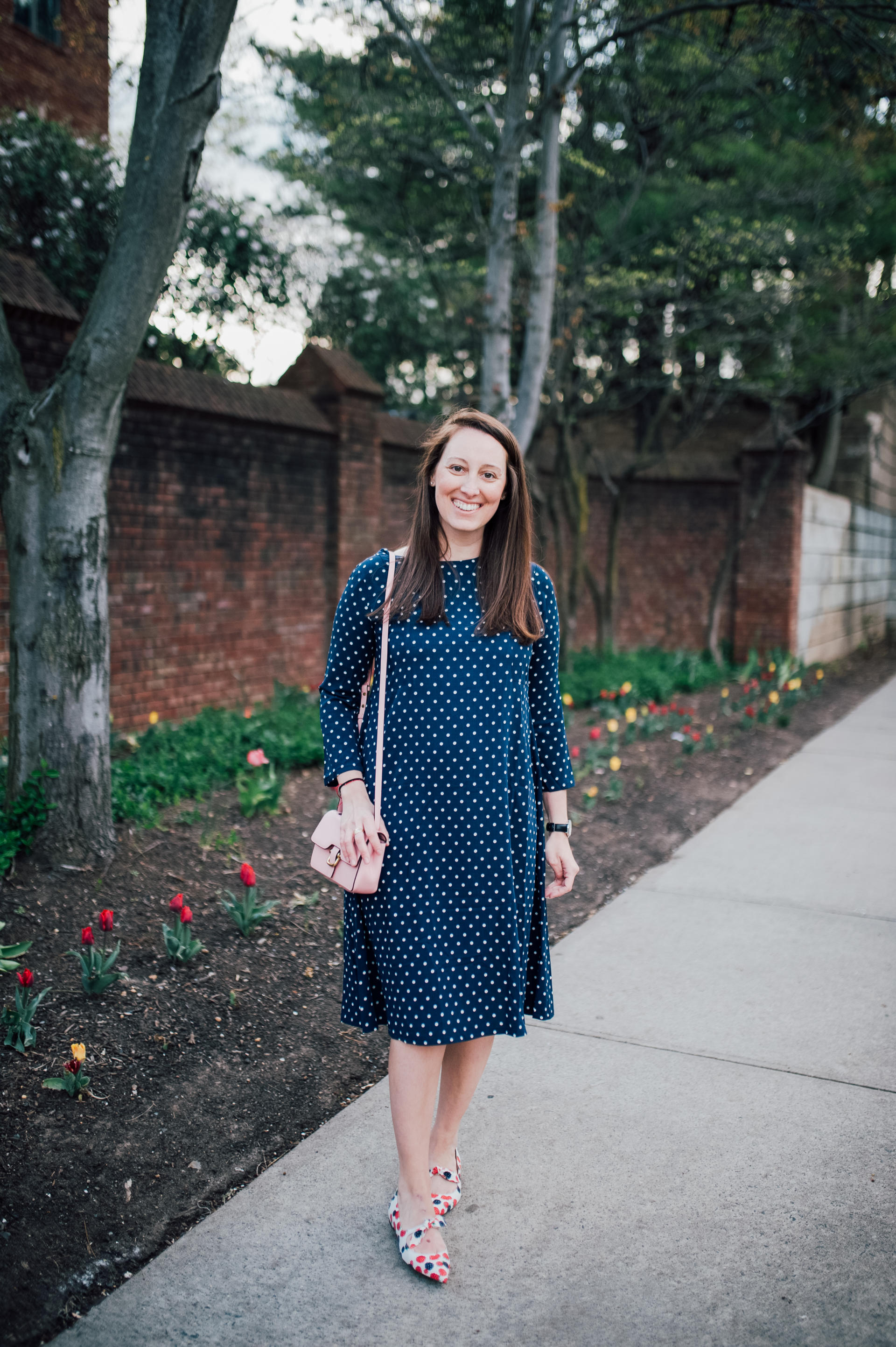 Dress (c/o), Shoes, Bag, Watch