I am going to apologize in advance for the darker photos in this post, but I just HAD to post this recipe! They are some of the best chicken wings I have ever made! We just had them for dinner and they were DELICIOUS, and oh so garlicky.
Two nights ago, I noticed that we had a half a bag of arugula just sitting in the refrigerator. It was a day or two from going bad, and I didn't want to let it go to waste, so I decided to make a quick non-dairy, nut-free pesto. It took about 5 minutes to make! I just threw the arugula into my food processor with A LOT of garlic, sea salt, fresh ground pepper, and EVOO, and pulsed it around. Then it was done!
I was prepared to just let the pesto sit in the fridge for a couple of days when I remembered that I had taken a package of wings out of the freezer to defrost. I decided then that this was going to be dinner tomorrow night. What could be bad about pesto chicken wings?! Initially I planned to grill the wings, but then E and I got home on the later side and I didn't want to clean the grill, so we decided to bake them instead. In the end, this was an AMAZING idea! I baked them at two different temperatures, to ensure a crispy outside and tender meat inside. They were perfection! We couldn't get enough of them!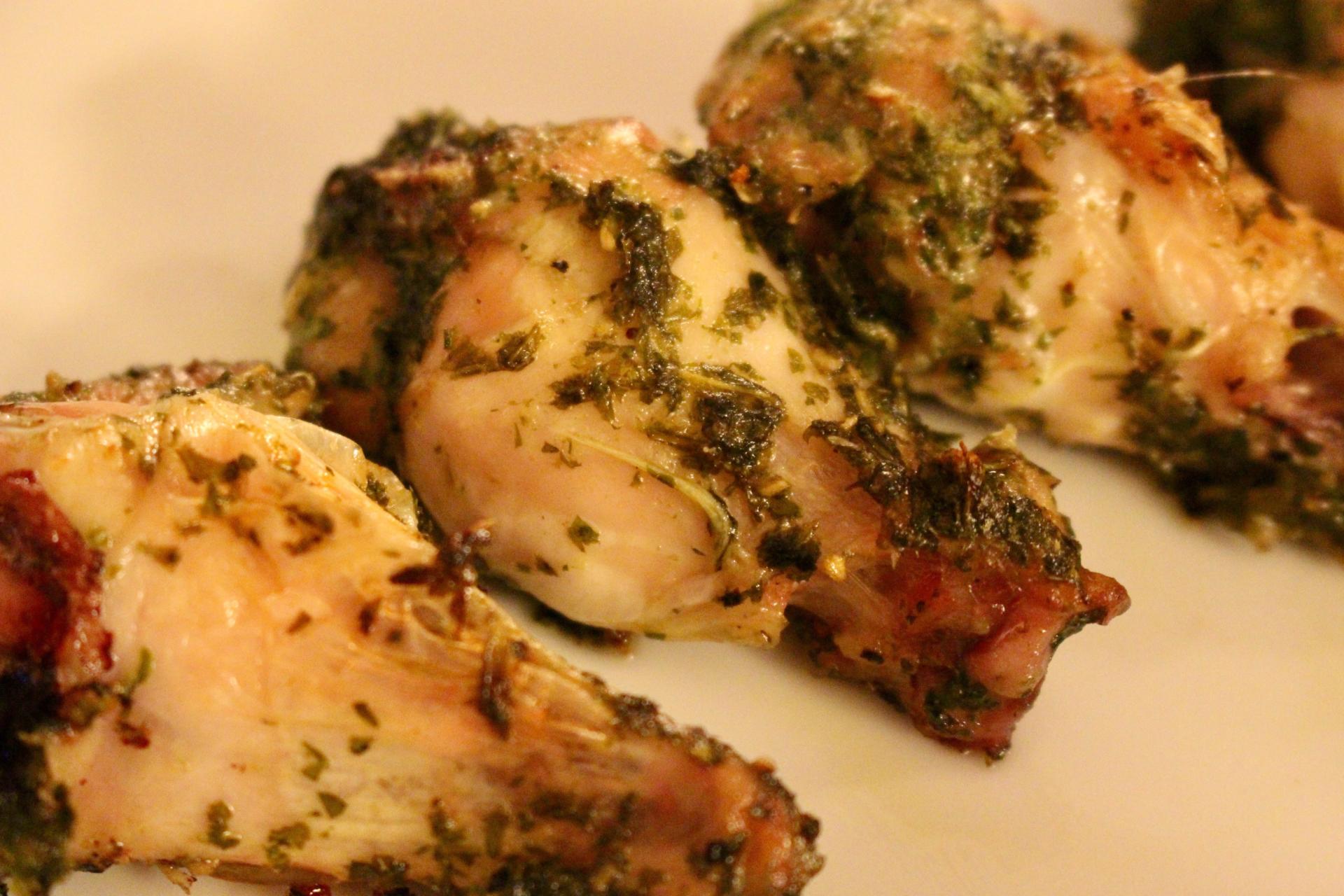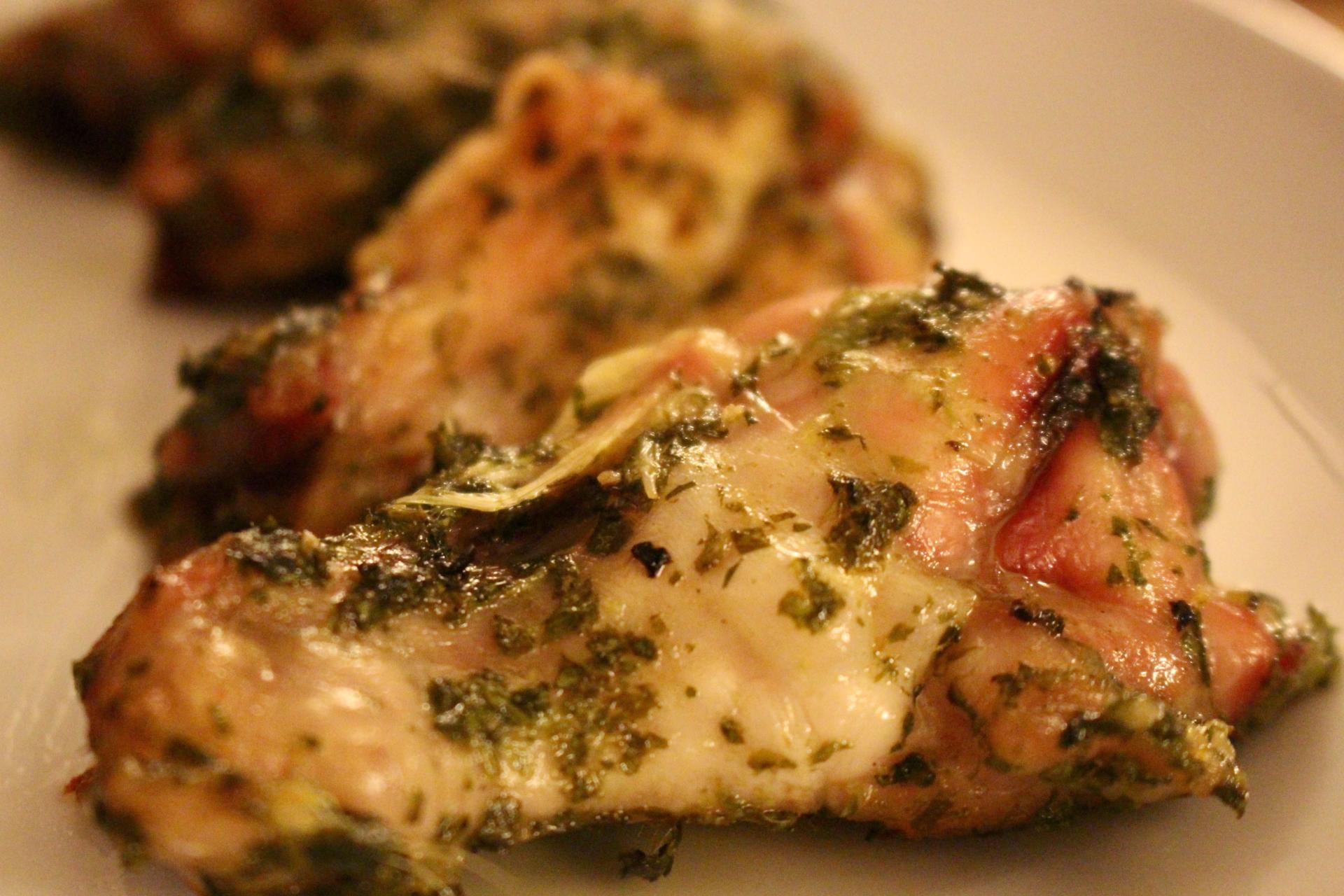 Ingredients:
Kosher Chicken Wings, 1 package (we bought ours from a new Kosher supermarket that opened in the area called Seasons – it is LIFE CHANGING)
Arugula, 1-1/2 cups
Garlic, 3 cloves
Sea Salt
Fresh Ground Pepper
Extra Virgin Olive Oil ("EVOO")
Directions:
In your Cuisinart Food Processor, add the arugula, garlic, sea salt and fresh ground pepper. Pulse until chopped finely.
Drizzle the EVOO into the food processor and pulse until smooth. Set aside.
Place all of the raw chicken wings into a large ziplock bag and then add all of the arugula pesto. Mix around until the pesto is evenly distributed. Refrigerate overnight.
About 30 minutes before you are going to bake the wings, remove the bag of wings from the fridge and allow to come to room temperature on the counter.
Preheat the oven to 400 degrees Fahrenheit.
Cover a sheet pan with aluminum foil and spray with Pam.
Once the wings have come to room temperature, lay them out in rows on the sheet pan.
Bake at 400 for 15 minutes and then lower the temperature of the oven to 350 and bake for an additional 20 minutes.
Eat immediately! Be careful to have a napkin with you. They can be a little messy!