April showers bring May flowers! And they are all over my dress!
Over the last several weeks, as my bump has grown significantly, I have started to worry about being VERY pregnant in the heat of summer. Most of my pregnancy wardrobe up until this point has revolved around stretchy pants and leggings. As a result, I have started to stock up on light dresses to wear throughout the summer and the remainder of my pregnancy. Only a couple months left! One of those dresses is this floral number that Pink Blush kindly gifted to me. Lucky for you, it is currently ON SALE and you can use code HOT4SUMMER for an additional 25% off through 5/29/17!!!
Also, as I mentioned in a previous post, mules have become my go to shoes. I don't have any signs of swelling in my feet (yet), but I am anticipating it happening eventually. The humidity and heat here in New Jersey, and throughout the entire East Coast, is pretty awful. Hence why I paired this dress with these cute pink knotted mules. They were ridiculously affordable and so adorable! I couldn't pass them up!
You probably know by now too but, if not, I will say it again. I LOVE crossbody bags! They are just so easy to carry! So when this white crossbody came in my Rachel Zoe Box of Style a few years ago, I jumped for joy! I am always so nervous to buy a white bag for fear that it will get horribly dirty and stained. Luckily, this crossbody is easy to wipe clean!
All together, this makes for the perfect spring or summer outfit!
Hope you have a great Memorial Day weekend!
Thank you Pink Blush for partnering on this post.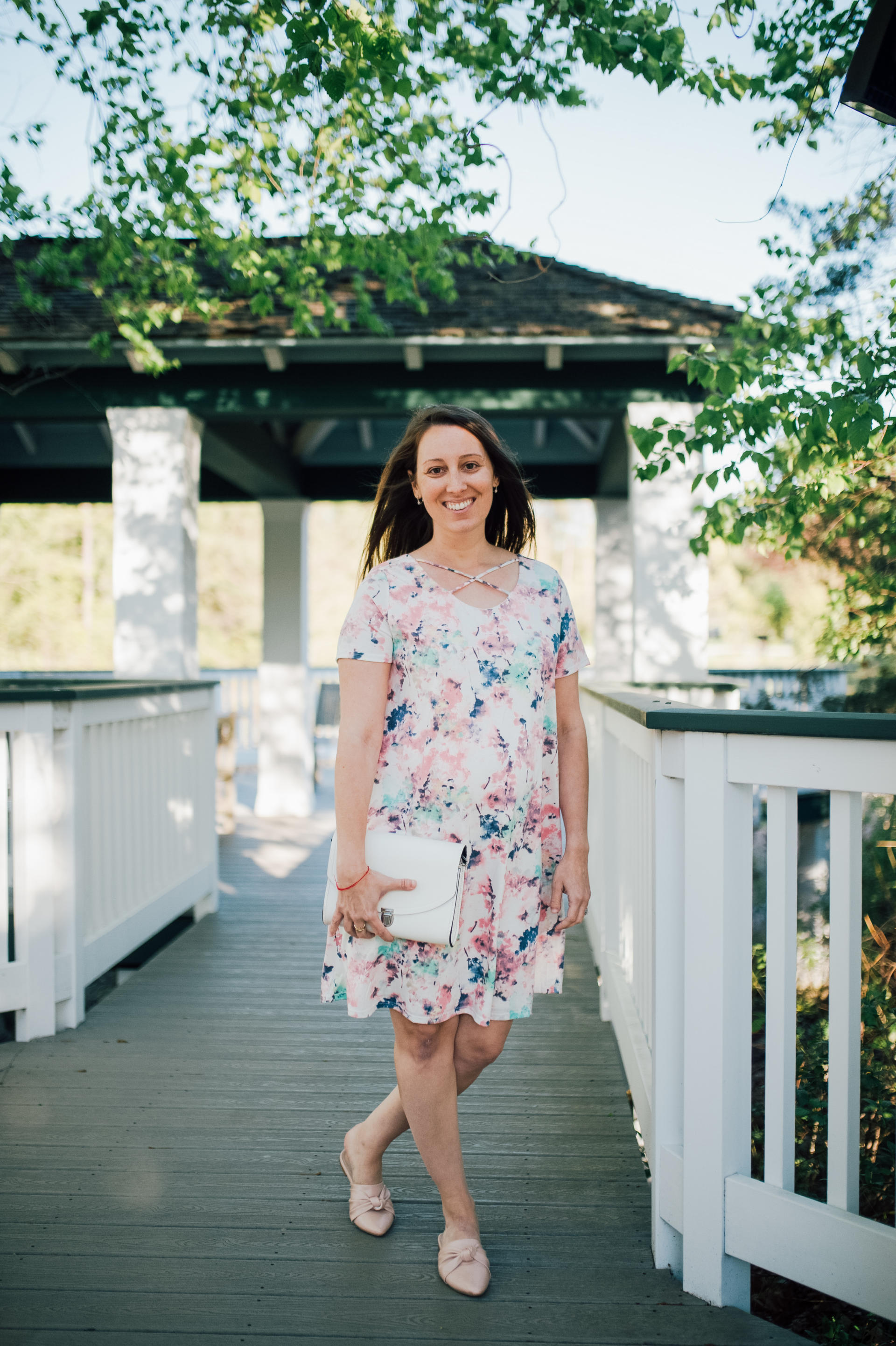 Dress (c/o, ON SALE!!! Use Code HOT4SUMMER for 25% Off Through 5/29/17), Bag, Shoes (ONLY $39.95)