So…I know this red, "white" and blue muffin recipe comes a little late. I really should have posted it before Memorial Day. Don't worry…you can still use it for the 4th of July!
Over Memorial Day, I was craving baked goods (all of the carbs) for breakfast, but wanted something quick and easy. While I would normally have made my mother's FAMOUS banana chocolate chip muffins, I didn't have any dead bananas laying around. I did, however, have a ton of fresh berries in the refrigerator. I love when berries are in season (and inexpensive at the market)! E loves raspberries and I love blueberries, so I thought why not combine the two in my muffin recipe. I threw in some chia seeds for an extra punch of Omega 3's.
The berries added a nice tartness to the muffin. The muffins were the perfect holiday breakfast. We may or may not have eaten them in bed!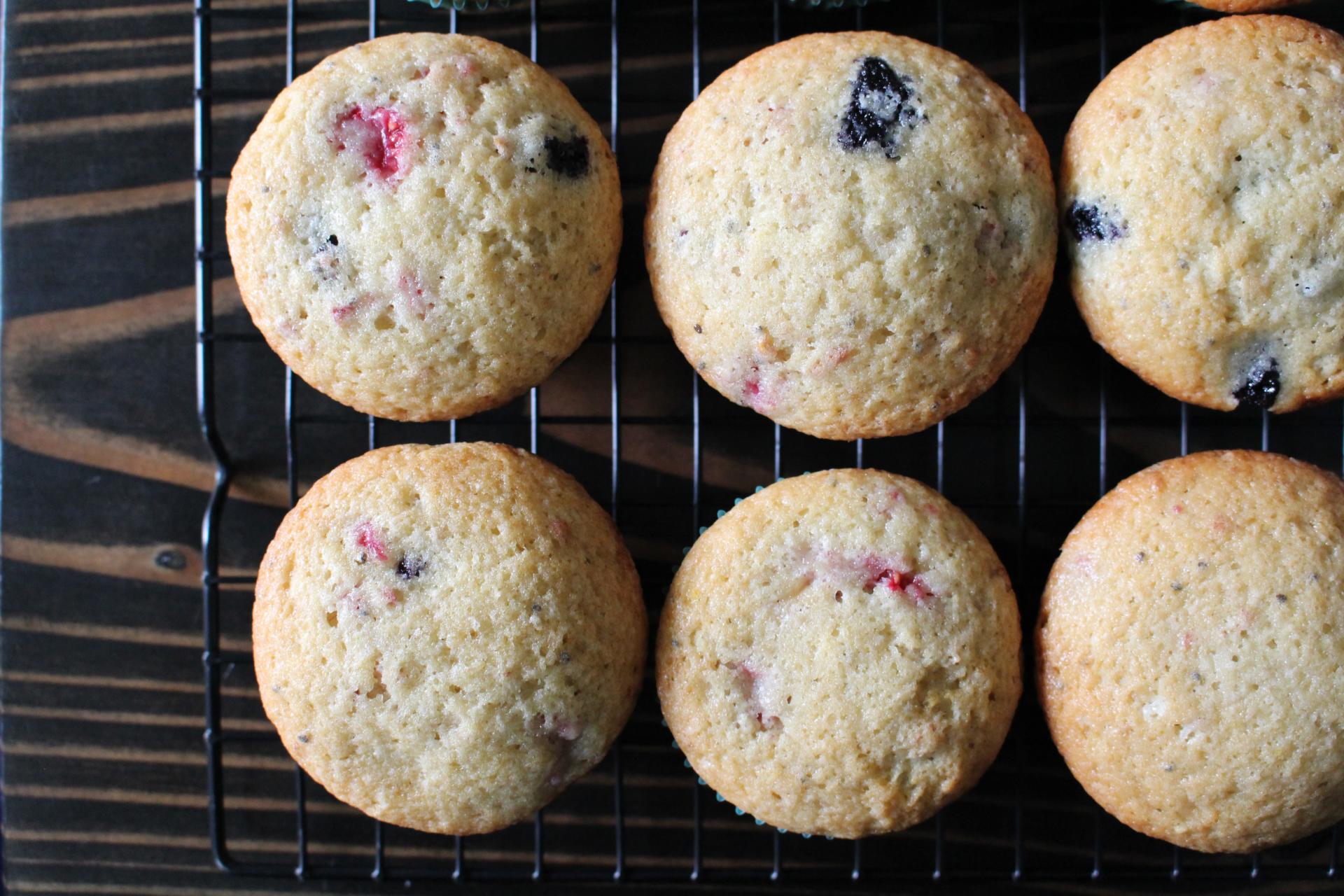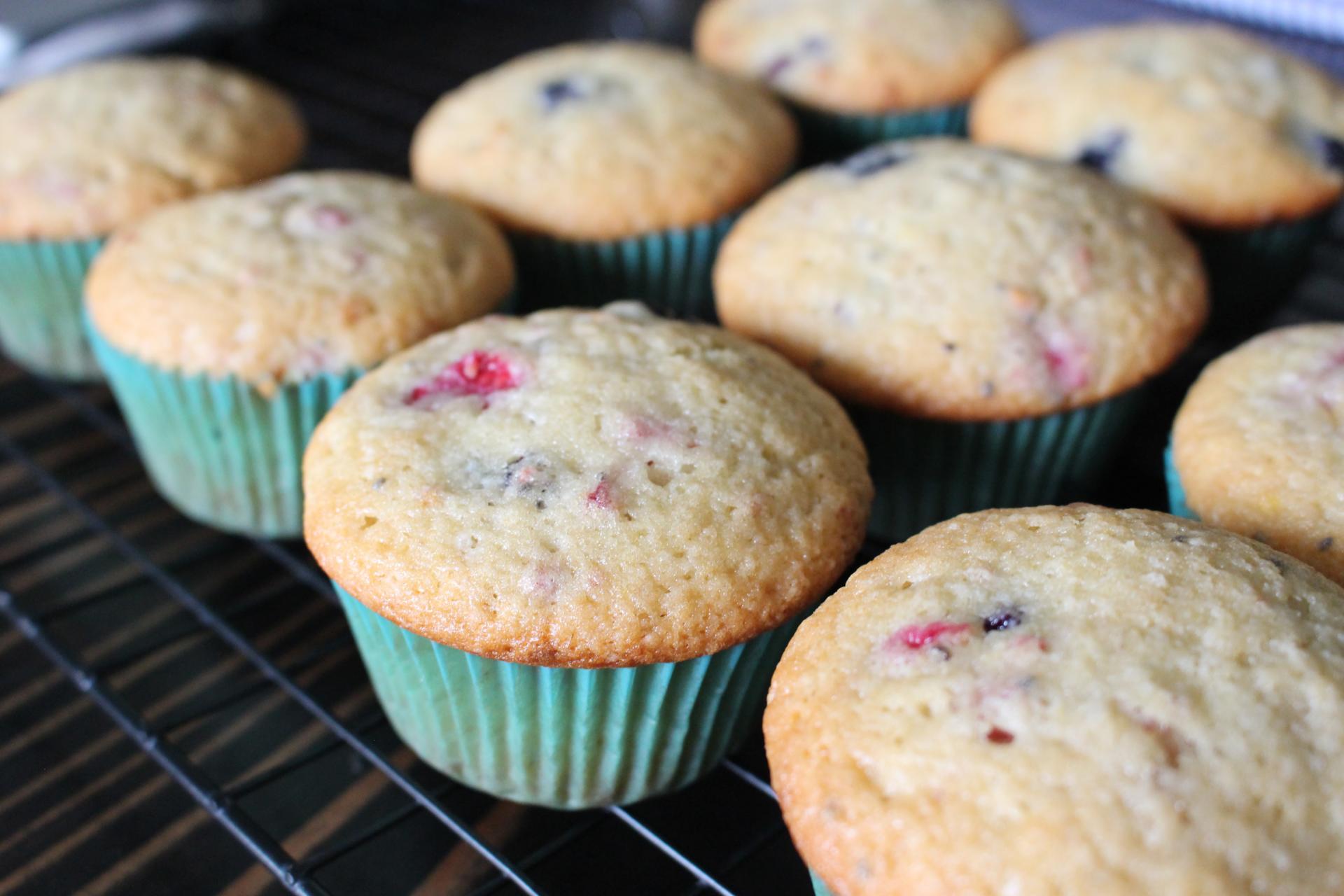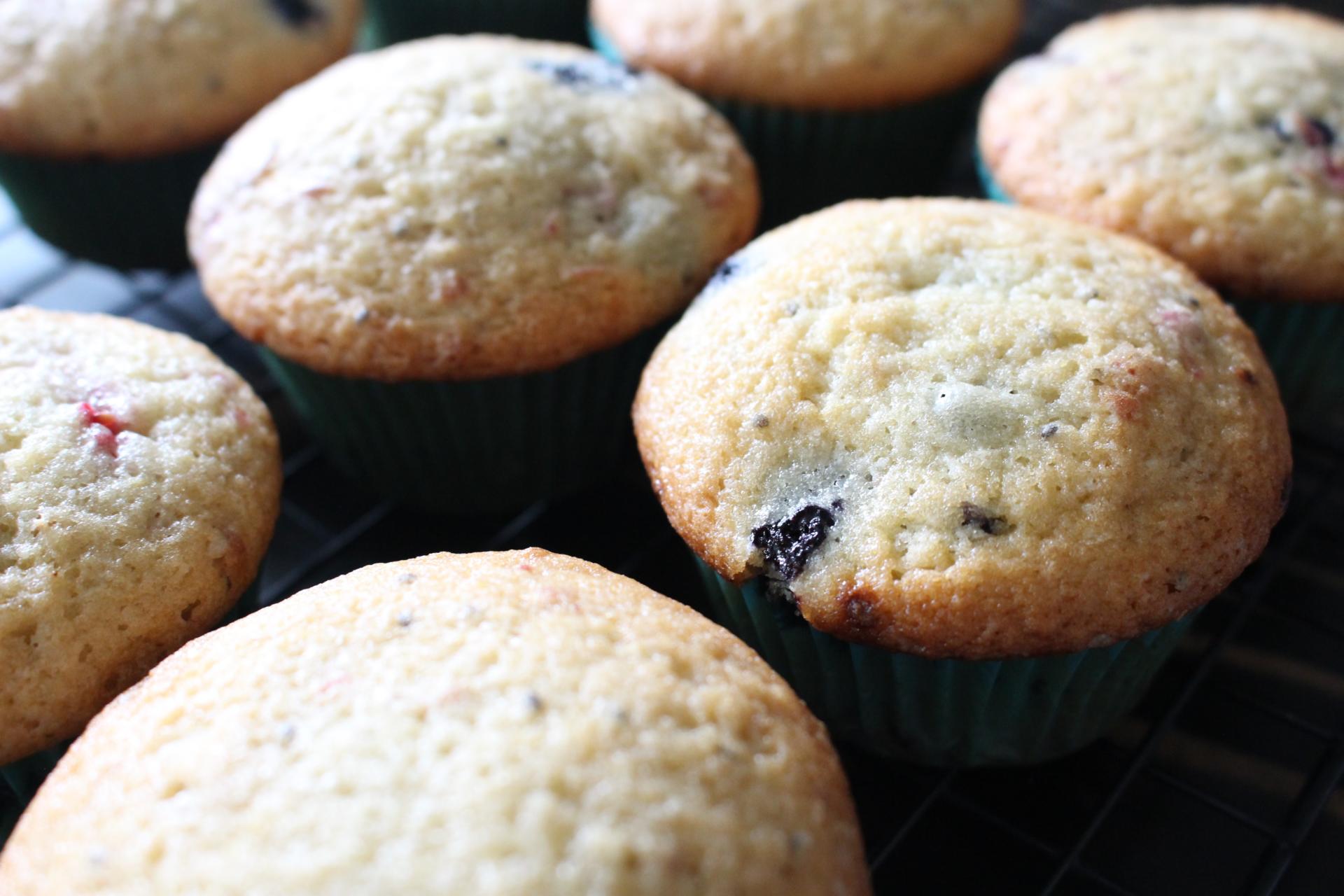 Ingredients:
Fresh Blueberries, 1/2 cup
Fresh Raspberries, 1/2 cup
Navitas Naturals Chia Seeds, 1 tablespoon
Coconut Oil, 1/3 cup, melted
White Sugar, 1 cup
Eggs, 2
Almond Milk, 1/2 cup
Vanilla Extra, 1 teaspoon
White Flour, 1-3/4 cup
Baking Powder, 2 teaspoons
Directions:
Preheat your oven to 375 degrees Fahrenheit.
In a large bowl, mix together the coconut oil, sugar, almond milk, eggs and vanilla.
Sift the flour and baking powder into the large bowl.
Mix until just combined. Slowly fold in the raspberries, blueberries and chia seeds. Be careful not to over mix.
Fill your pre-greased muffin tin or muffin lined tin with the batter, until each of the muffin wells is about 2/3 full.
Bake for 25 minutes, or until a toothpick inserted comes out clean.