As you are well aware, I am a BIG fan of banana bread. See recipes HERE, HERE, HERE and HERE.
Much to the pleasure of my husband and coworkers, I make it about once a week. My husband noticed just last week that my regular banana bread recipe, with white all purpose flour and chocolate chips, was not on the blog. Such a travesty! It is a very easy recipe that you can count on for a consistent result, and is so moist and full of banana flavor.
So, here I am correcting this horrible error. Scroll down for all of the recipe details!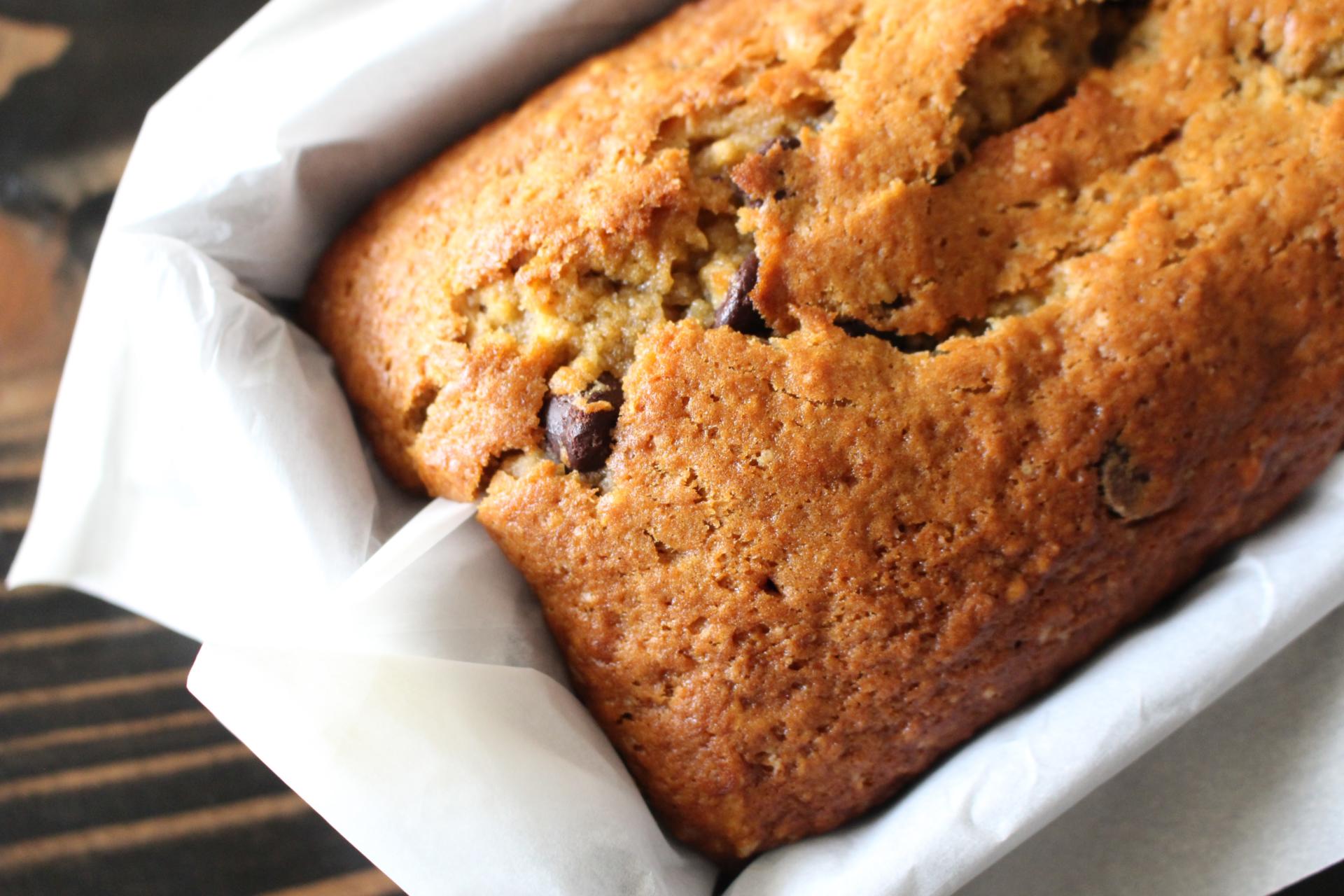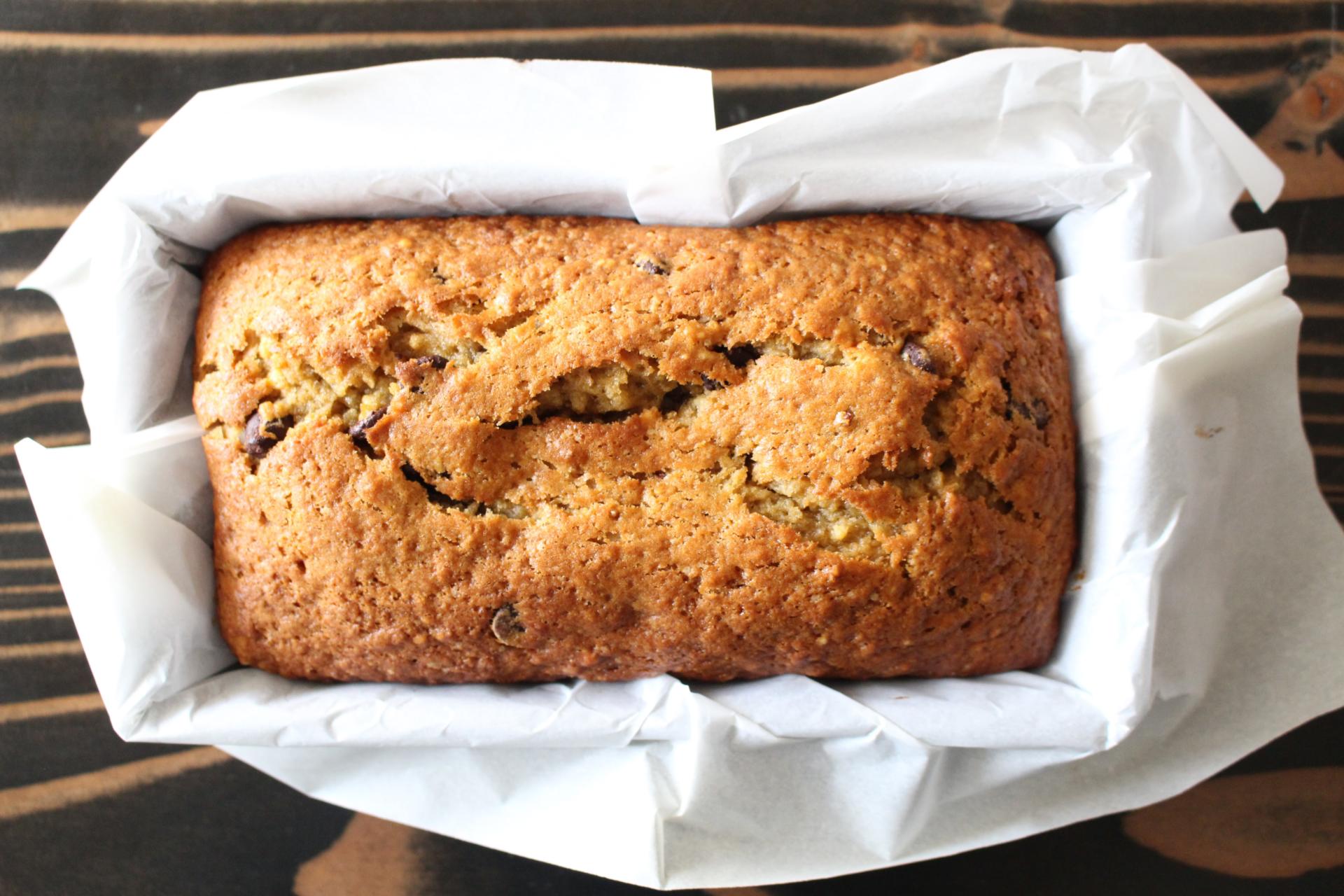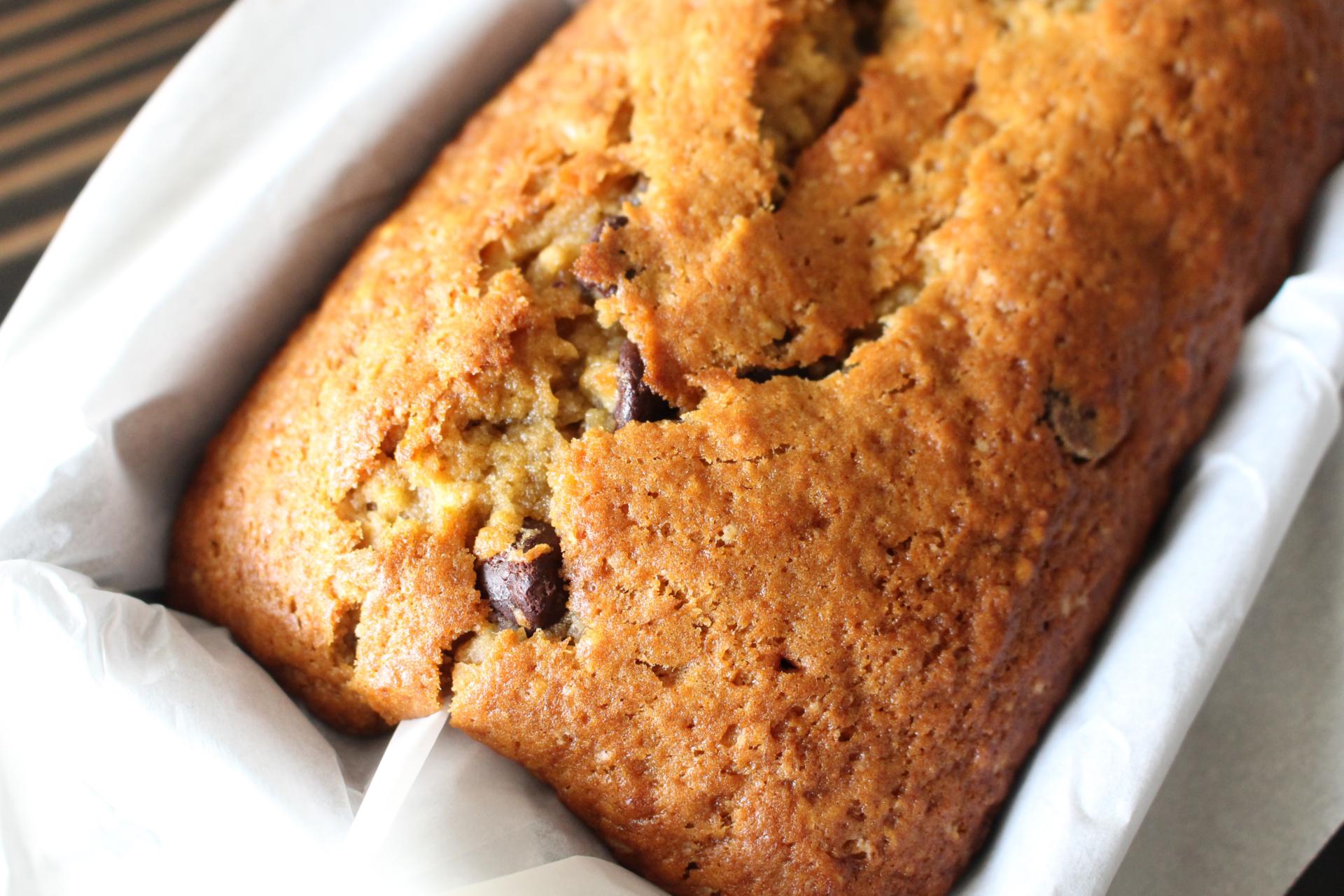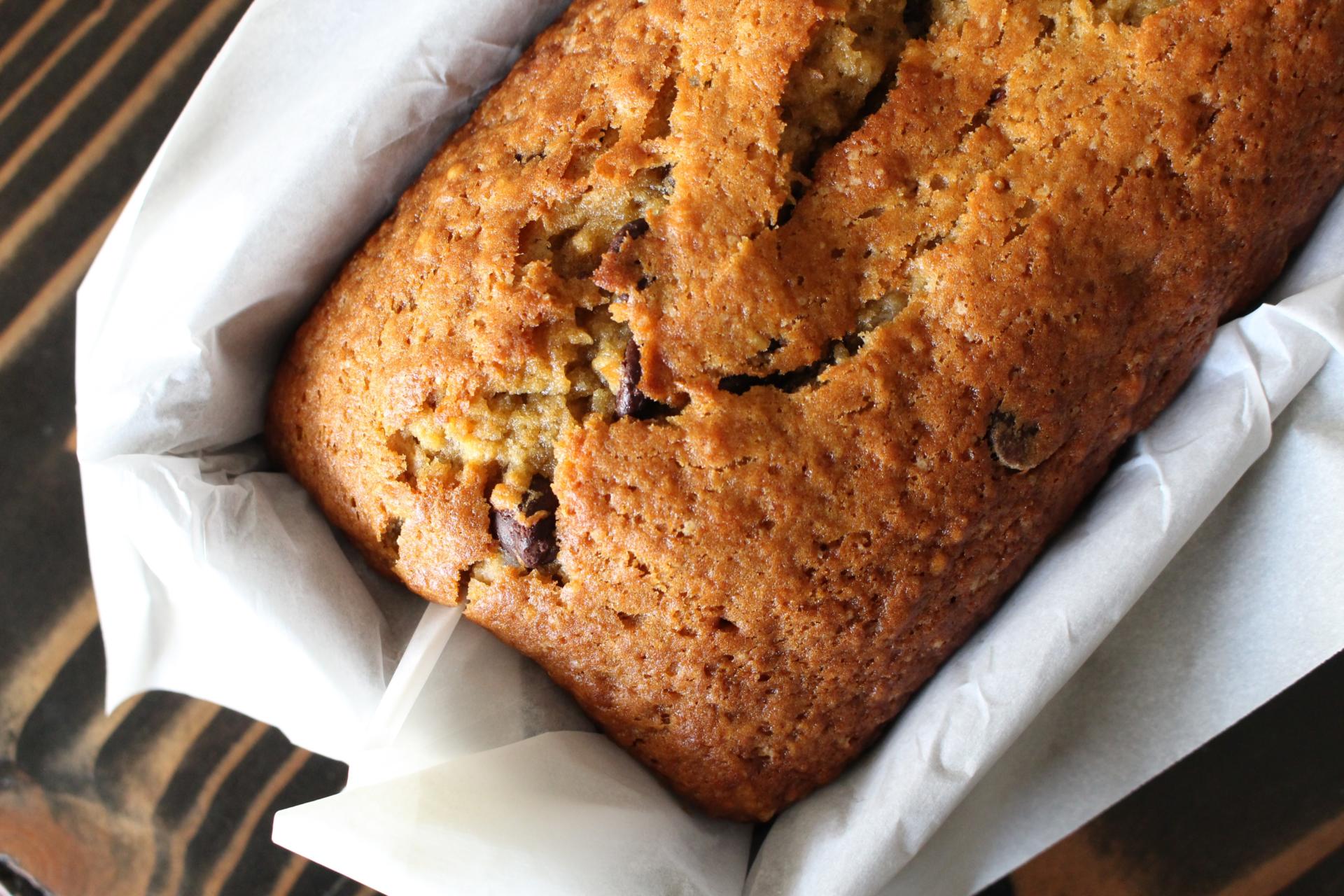 Ingredients:
Bananas, 2-4 ripe, mashed
Margarine, 1 stick, unsalted, melted
White Flour, 1-1/2 cups
Baking Powder, 1 teaspoon
Sea Salt, 1/2 teaspoon
Baking Soda, 1/4 teaspoon
Eggs, 2
Brown Sugar, 1/2 cup
White Sugar, 1/2 cup
Vanilla Extract, 1 teaspoon
Semisweet Chocolate Chips
Directions:
Preheat the oven to 350 degrees Fahrenheit.
Spray your loaf pan with PAM or cover with parchment paper.
In a medium bowl, whisk together the flour, baking powder, baking soda and sea salt.
In a large bowl mash the bananas.
Add the margarine, sugars, eggs and vanilla to the large bowl and mix together until just combined.
Slowly add the dry ingredients to the large bowl and mix until combined. Be careful not to over mix.
At this time, fold in your chocolate chips.
Pour the batter into your loaf pan.
Bake for 45-50 minutes or until a toothpick comes out clean.
Cool in the pan for 15-20 minutes and then remove and cool on a wire rack.