A few weekends ago I had brunch with Ilona, of Truffles and Tassels, at the White Maple Cafe in Ridgewood, New Jersey. Ilona and her photographer husband, Boris, had eaten appetizers there previously, and she was obsessed. When she heard about their new Brunch Menu, she called me and told me that we just HAD to eat there! Ilona called, and White Maple Cafe was excited to host us!
When we arrived, they had a table in the front ready for us with popcorn and water. Even though it was a rainy day, the place was pretty packed! Thankfully, Ilona and I had already planned out what we wanted to eat. We ordered A LOT! We started with drinks. I really love lemonade so, at the suggestion of our waiter, I ordered their black cherry lemonade. The cherry flavor was really strong and I LOVED it! If only I wasn't trying to cut back on sugar, I would have had more than one. Ilona ordered a house-made flavored fizzy water which she enjoyed. Then it was time for the food!
The first thing to come out was the Ricotta Board, which included pear chutney filled with Indian spices, ricotta spread, and local sweet honey. It came with loads of grilled sourdough bread! While it was DELICIOUS, we definitely ate too much of it before the rest of our brunch came out.
And we had a lot of great dishes still coming! We also ordered the Avocado Toast, a Dutch Baby, a White Maple Breakfast Bowl, the Vermont Benny (for Ilona only), and a Roasted Veggie Tartine. Sounds like a lot of food for two (and a half – if Cheerio counts…) people? Why, yes, it is!
My personal favorites were the Avocado Toast, the Roasted Veggie Tartine and the Dutch Baby Pancake. The Avocado Toast was on thick cut multigrain bread. Instead of just sliced avocado, the bread slices were topped with a spiced avocado mash and feta cheese. I really enjoyed the salt that the feta added to the dish. Ilona and I each had a slice. It was so filling!
Next was the Roasted Veggie Tartine. ALL OF THE BREAD. The herby ricotta spread and the kale pesto perfectly complimented the assorted roasted veggies. The smokiness and the creaminess were really nice together.
After eating two savory dishes, I dug right into the Dutch Baby Pancake! It was topped with bananas, maple rum syrup and whipped cream. What could be bad about that?! Absolutely nothing! The Dutch Baby Pancake came out in a HOT skillet. We let it cool a bit before going in for a bite. As a result, the whipped cream melted a bit before we were able to snap photos. The syrup paired nicely with the bananas, neither of which were overwhelmingly sweet. I could have eaten two of them, it was so good!
While I didn't have any of the Vermont Benny, White Maple's take on an eggs Benedict, Ilona really enjoyed it. It had a vermont cheddar hollandaise and house-made spicy pork sausage (hence why I didn't have any). The poached eggs on top looked as though they were cooked to perfection. By the time the White Maple Breakfast Bowl came out, Ilona and I were STUFFED. We split it up into two containers and took it to go! I made for a really great lunch the next day!
After our epic brunch, Ilona and I had the pleasure of meeting Chef Brian. He was so friendly and indulged in our request for a photo (or two).
We had such a lovely time! Next time, we need to bring our husbands for dinner!
Thank you White Maple Cafe for hosting us!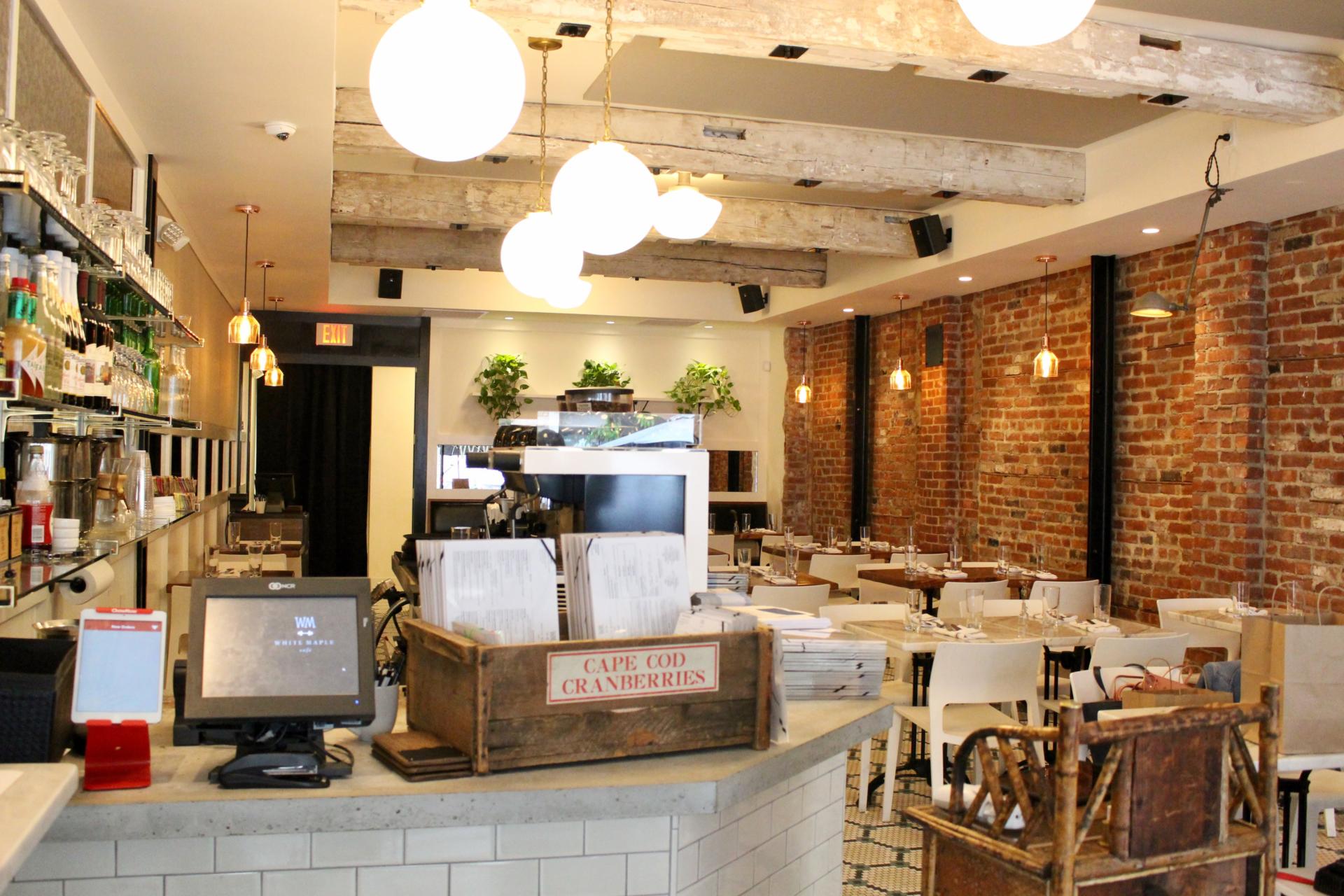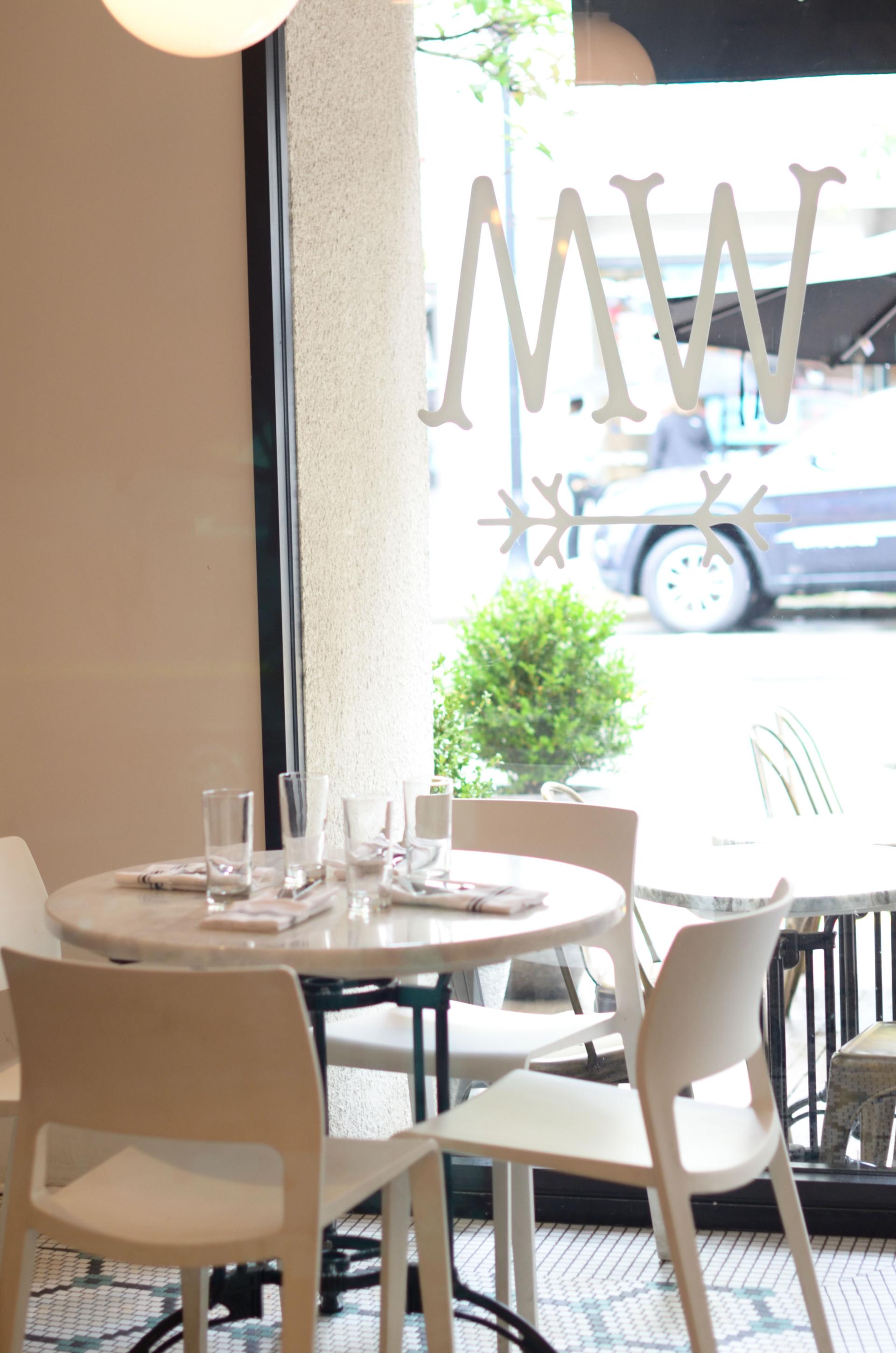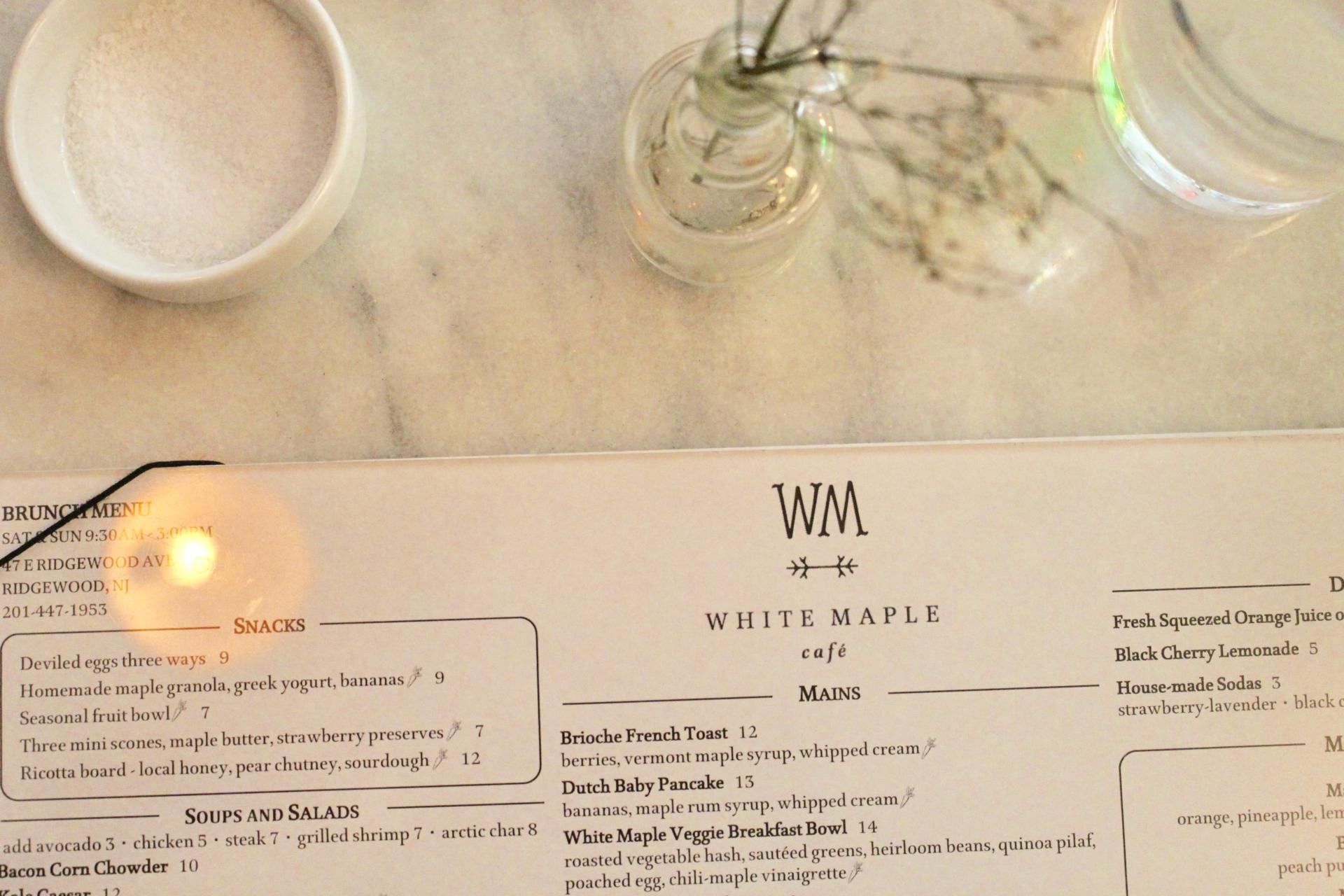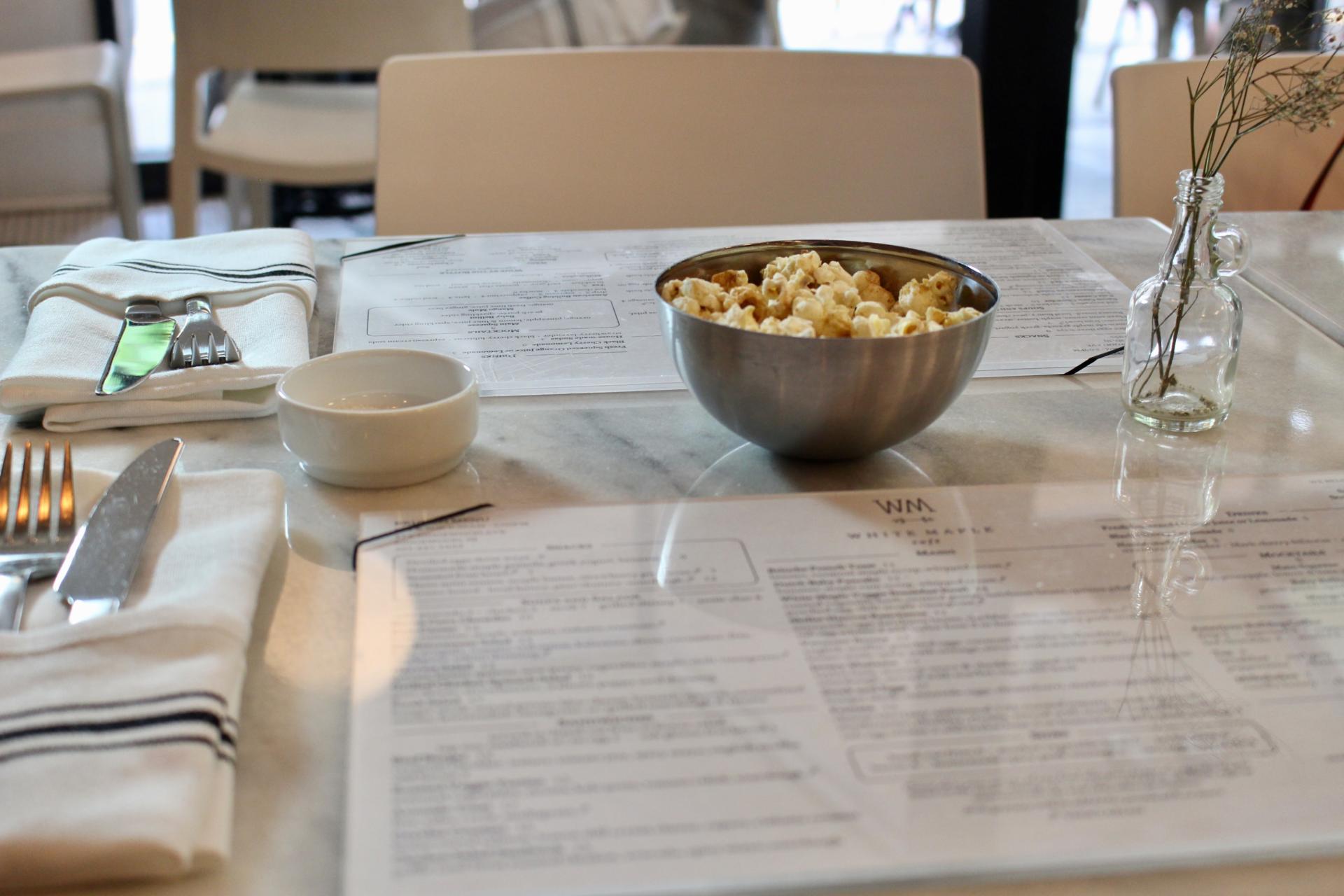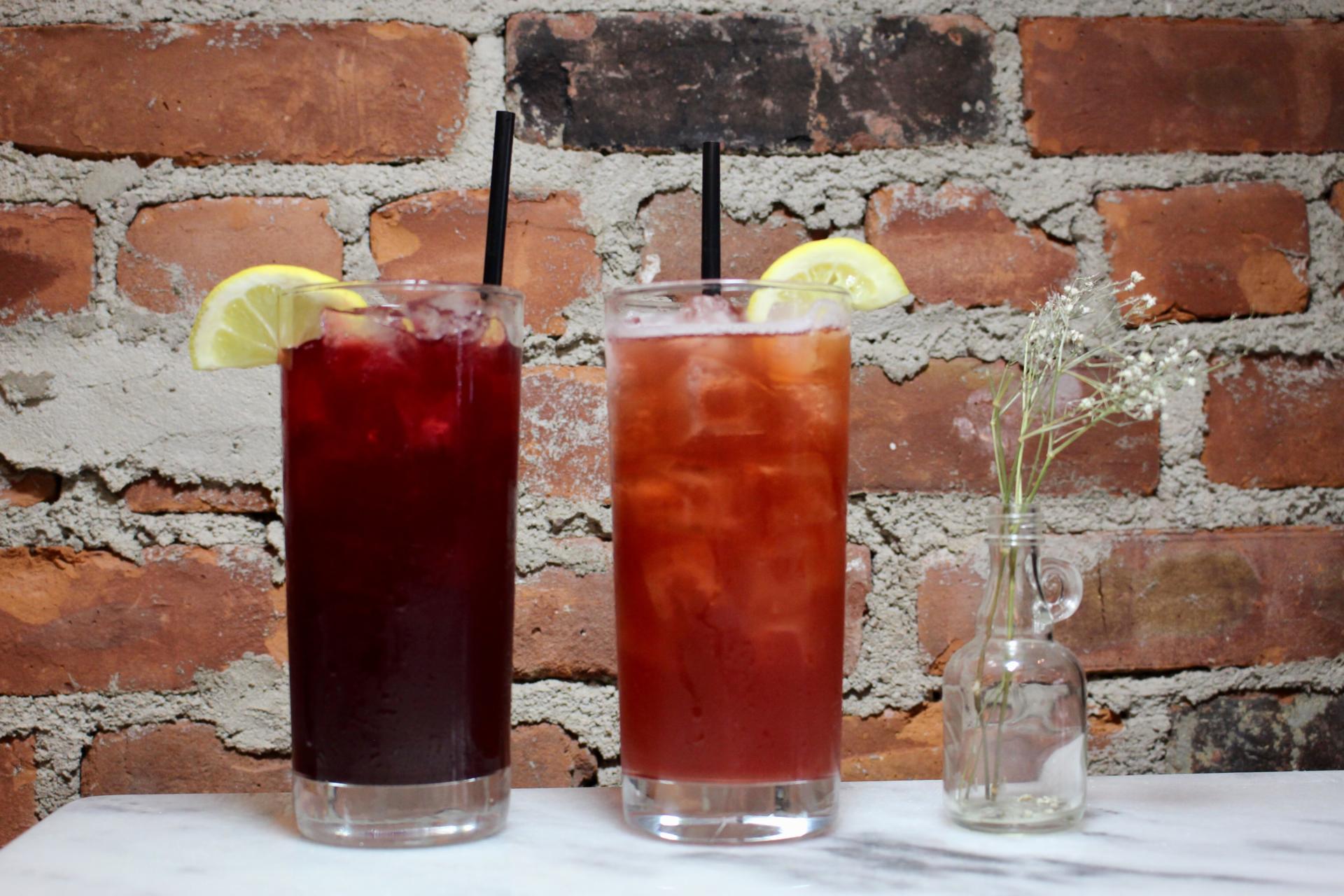 Cherry Lemonade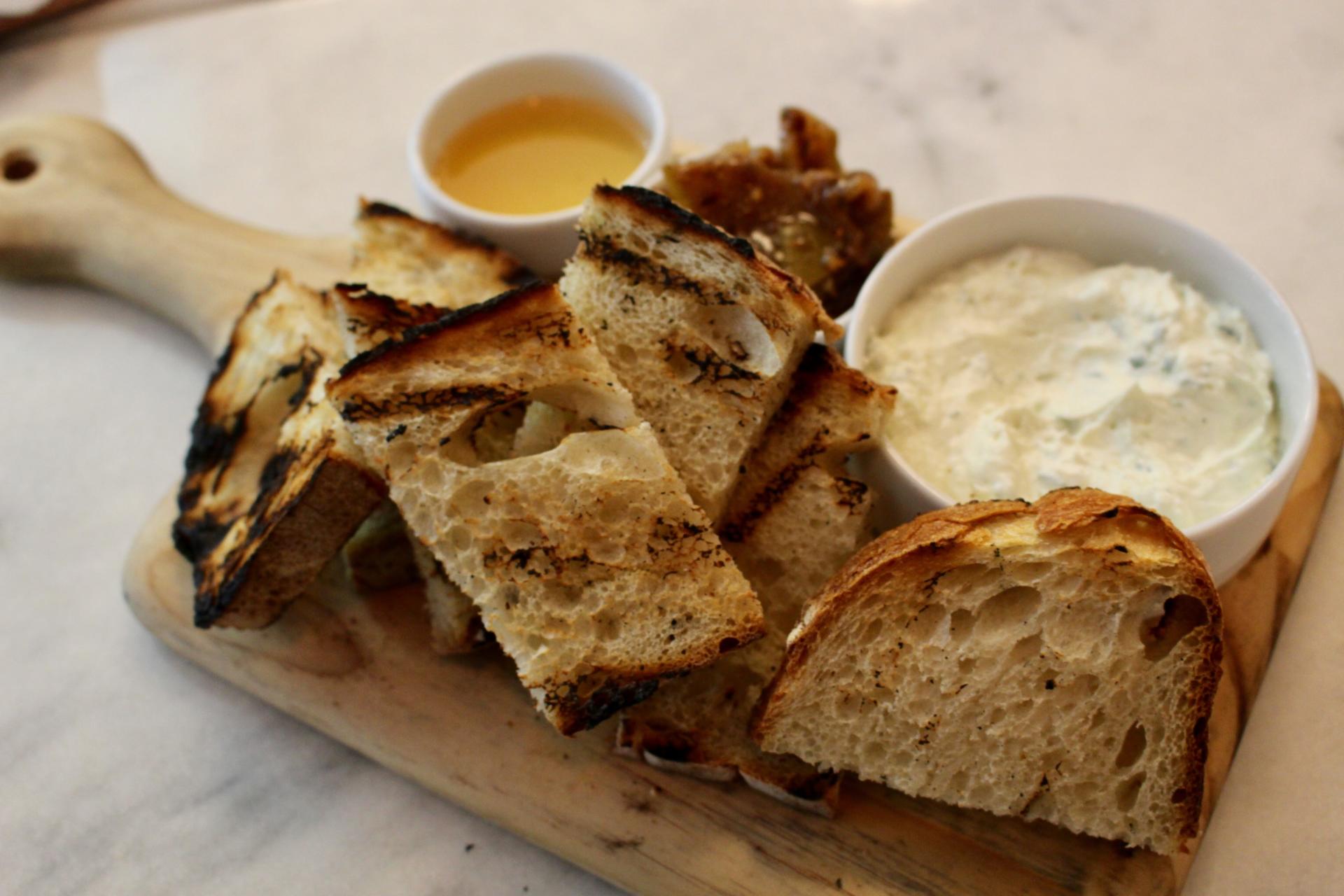 Ricotta Board
Dutch Baby Pancake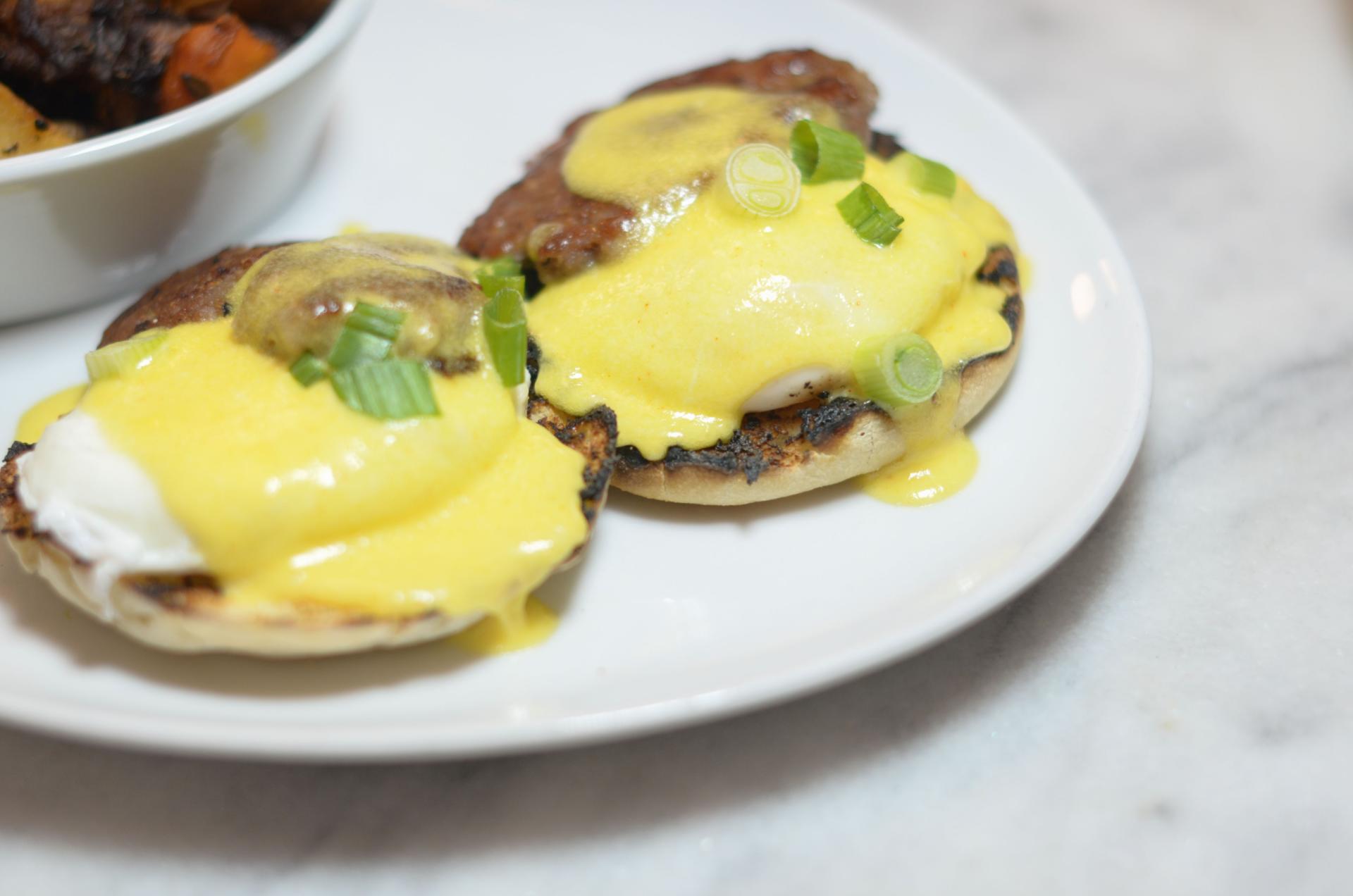 Vermont Benny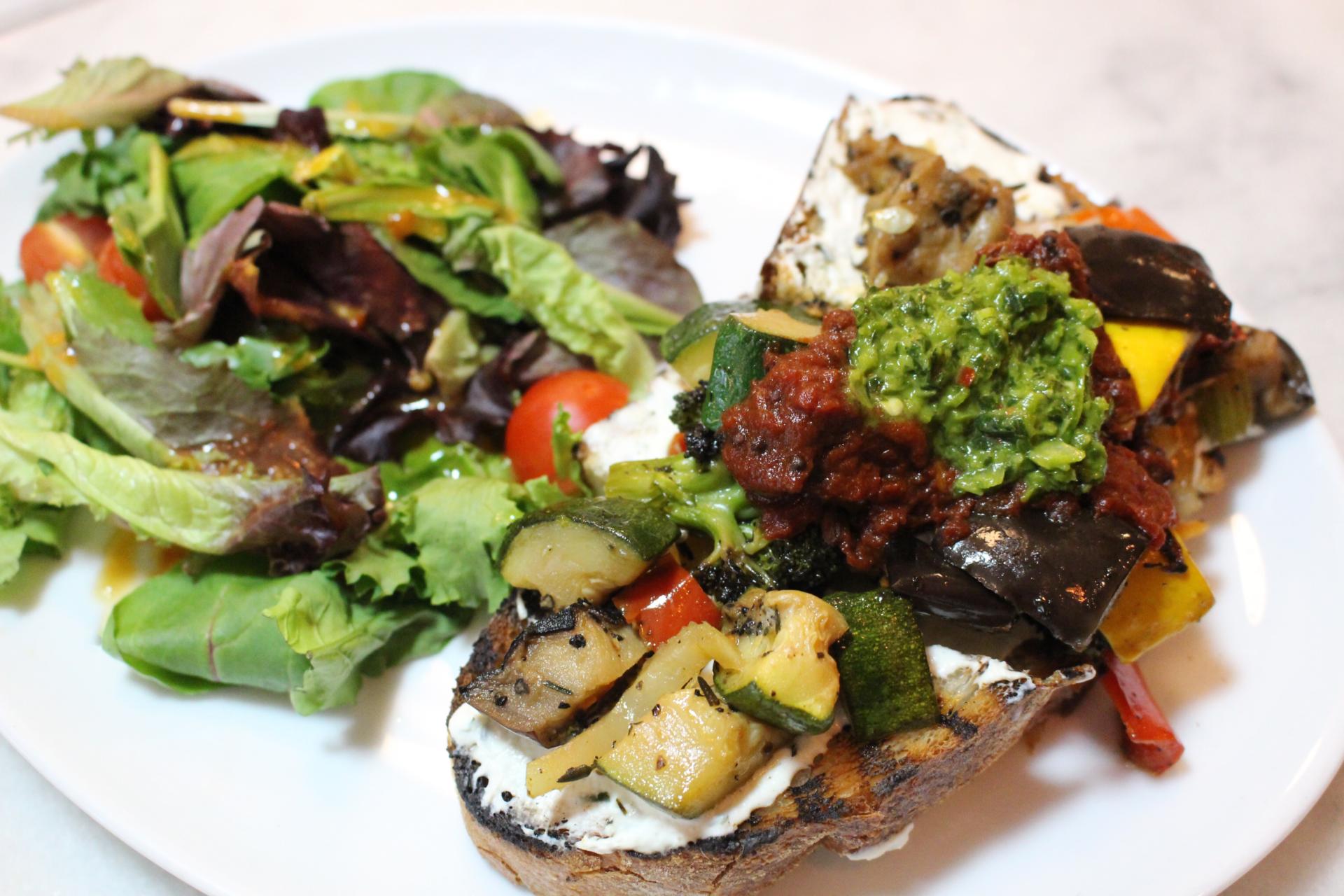 Roasted Veggie Tartine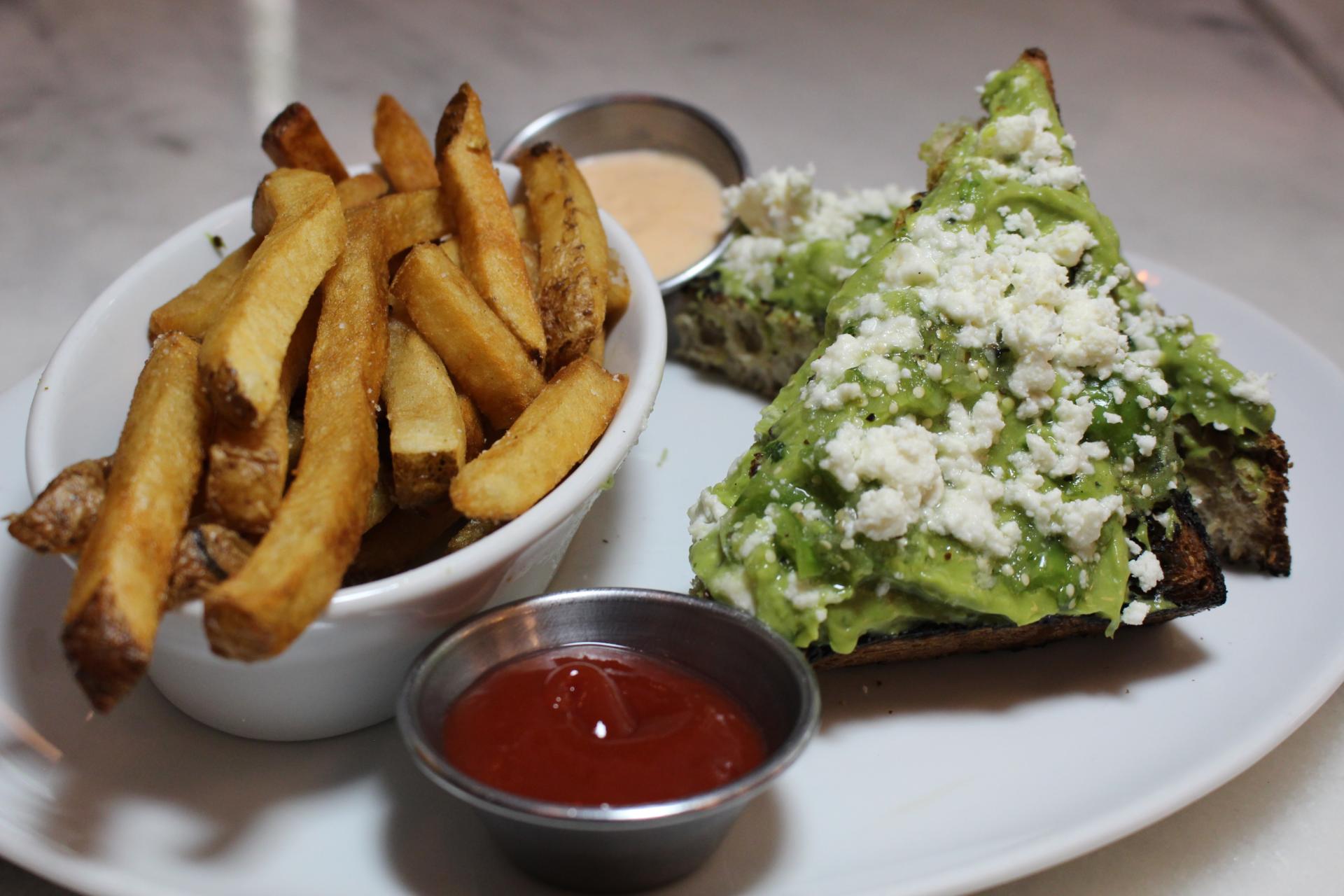 Avocado Toast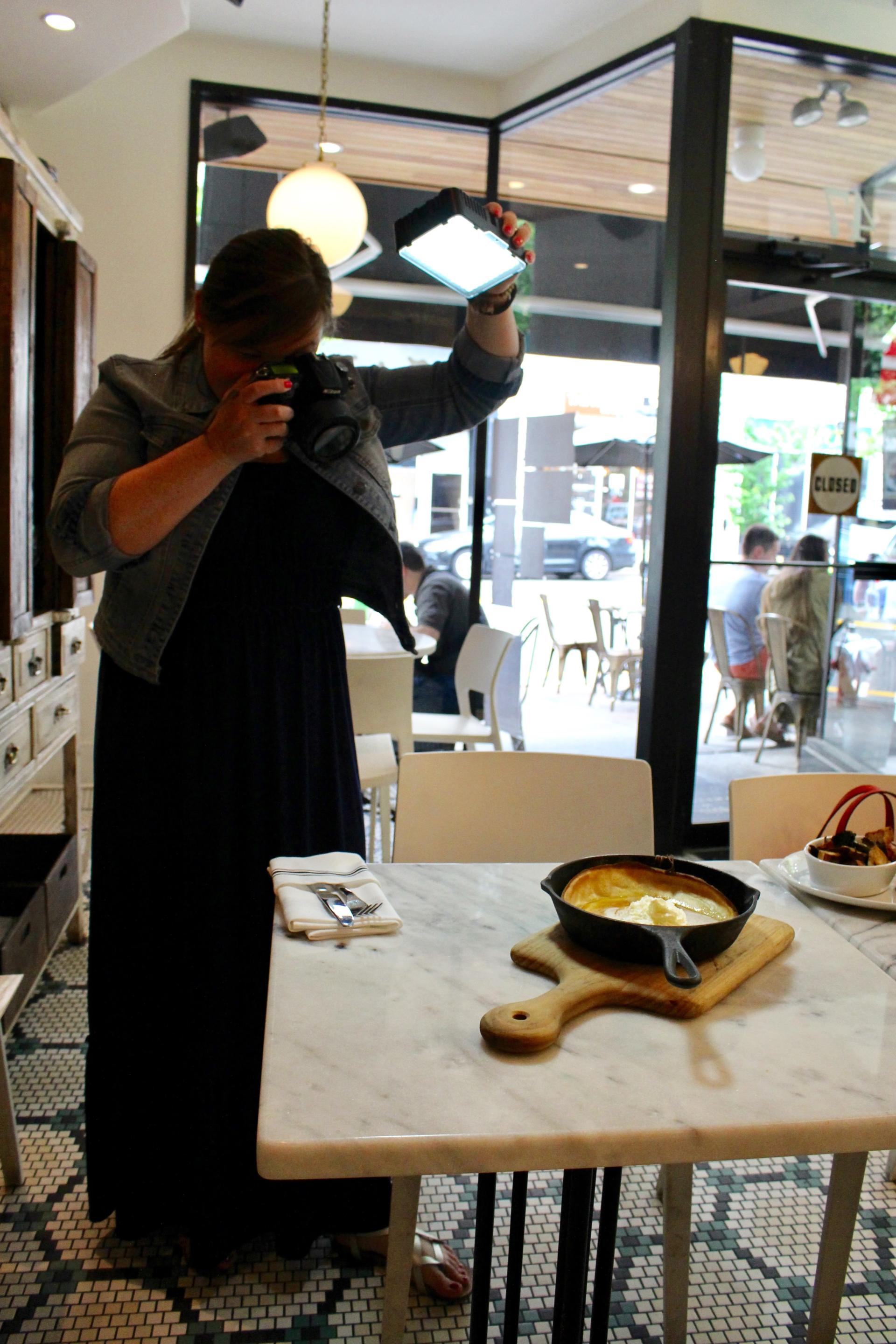 Bloggers Gonna Blog
#ihavethisthingwithfloors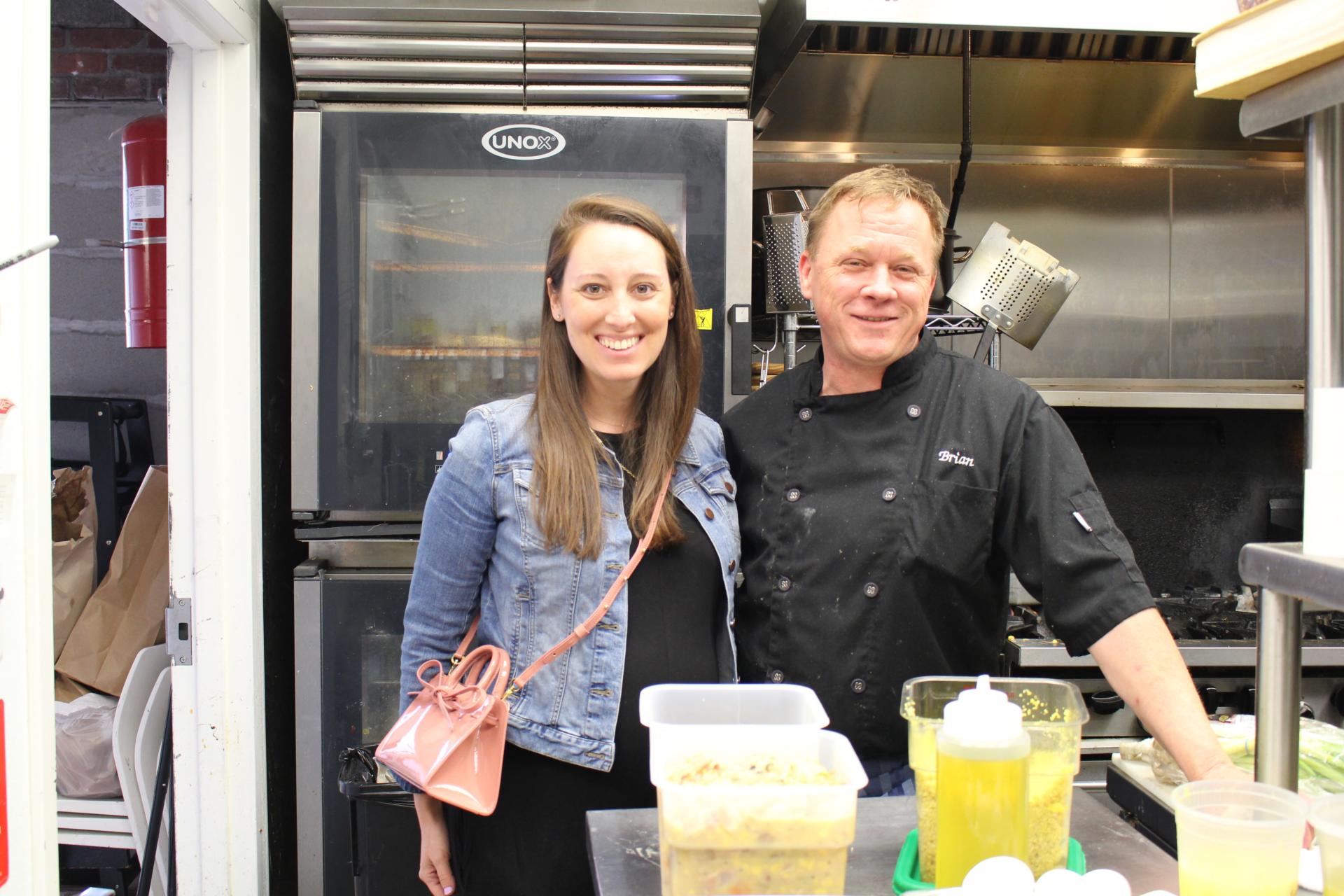 With Chef Brian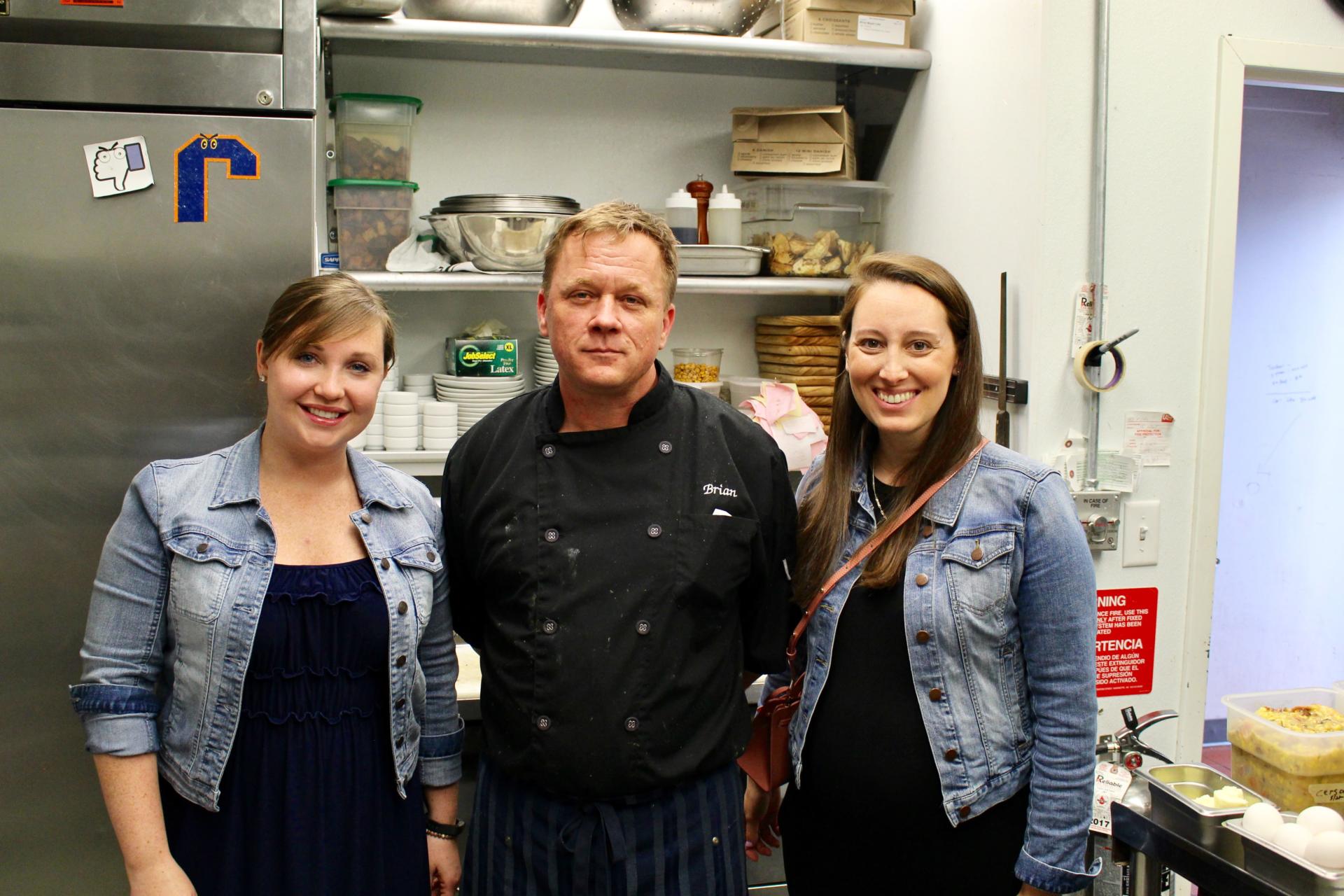 Photography by Me and Ilona Shabovta of Truffles and Tassels