A bagel and lox. It is a classic breakfast combination. I, unfortunately, HATE the taste of lox. Smoked fish is just not my game. I know…what kind of a Jewish girl am I?! I do, however, love a good everything bagel! If you follow me on Instagram and you watch my Instagram Stories, you will see that I eat one every single Friday on my personal holiday, Bagel Friday. I also love salmon when it is cooked all the way through.
When I was wandering through Trader Joe's a few weeks ago, I noticed a new spice/seasoning had just been released. The Everything but the Bagel Sesame Seasoning Blend! It has an amazing blend of sesame seeds (white and black), poppy seeds, dried garlic & onion, and sea salt flakes! I thought it would be fun to crust some fresh salmon with the Everything But The Bagel seasoning blend and then broil it in the oven. E is a lover of everything bagels as well, so he was all for it. This Everything But The Bagel Salmon was one of the easiest dinners we have ever made. Dinner was prepped and ready in less than 15 minutes!
I served this Everything But The Bagel salmon with a fresh garden salad. It was the perfect weeknight meal! Scroll down for the recipe!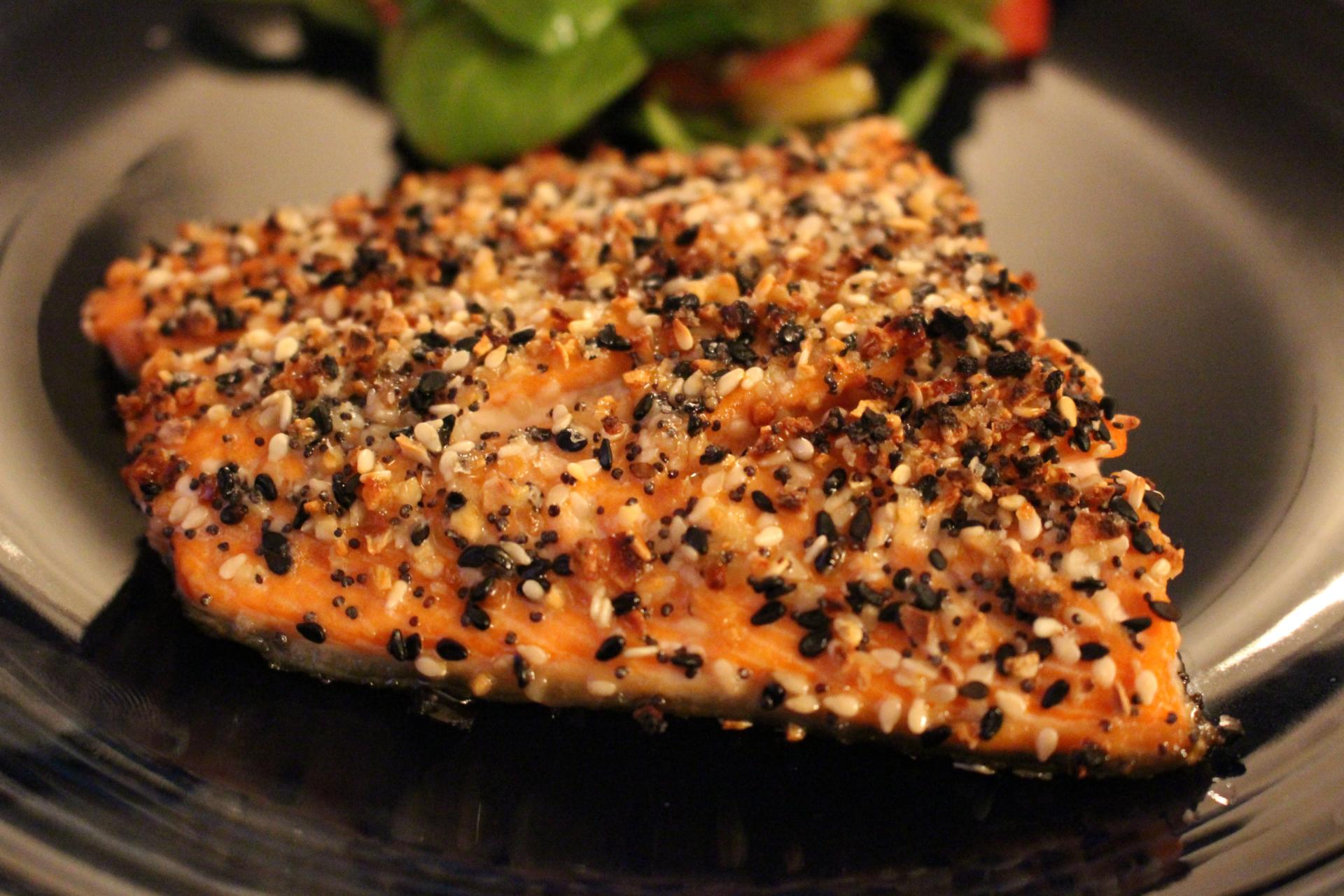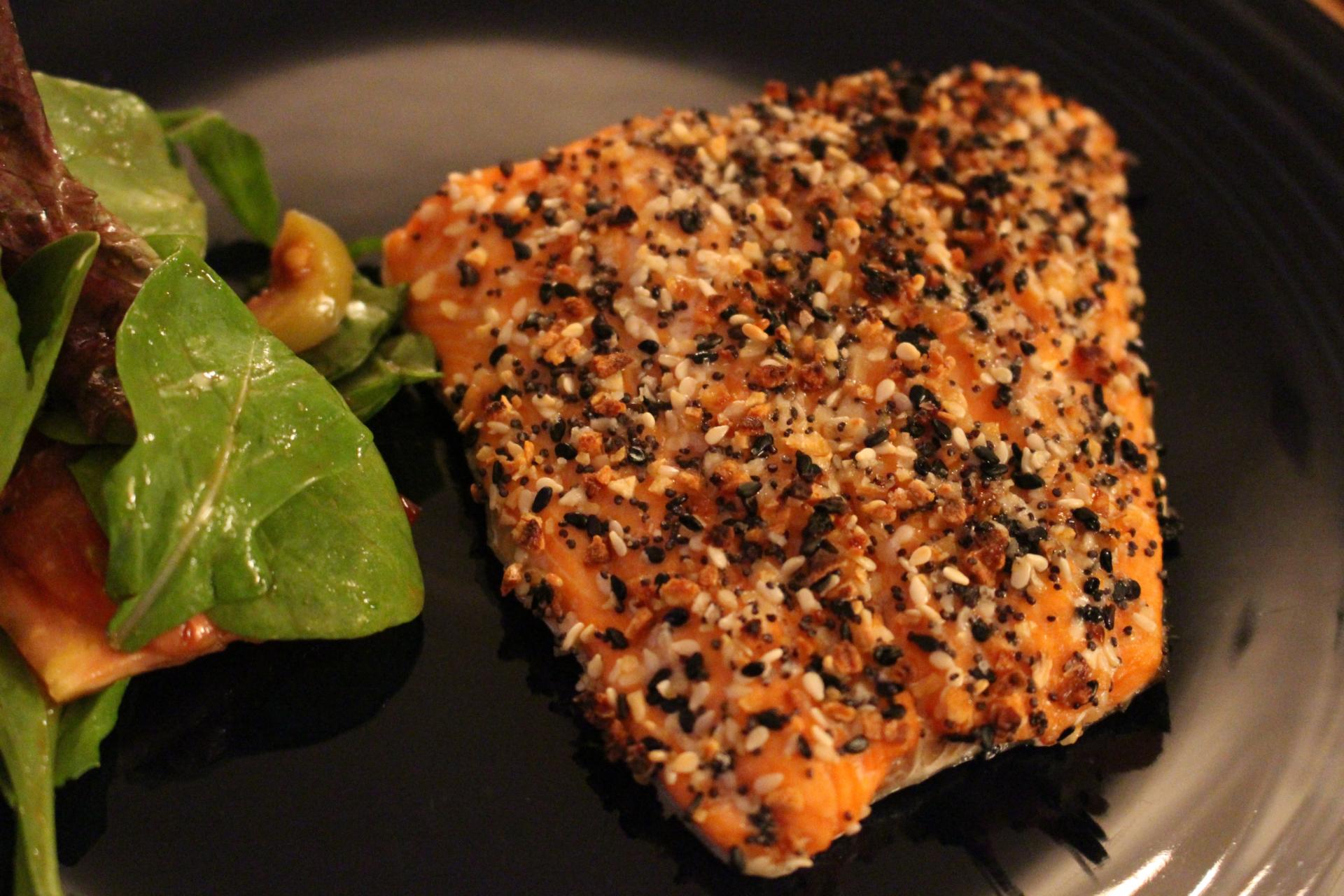 Ingredients:
Fresh Salmon Filets, 2
Everything but the Bagel Sesame Seasoning Blend
Extra Virgin Olive Oil ("EVOO")
Directions:
Spray a Pyrex or foil lined baking sheet with Pam.
Drizzle the salmon filets with EVOO and rub into both sides.
Coat both sides of the salmon with the Everything but the Bagel Sesame Seasoning Blend.
Turn your broiler to HIGH.
Broil the fish for 6-7 minutes, or until your desired doneness.
Eat immediately!