GOOD MORNING! I don't know about you but I was up bright and early! Why, you ask? Because, right now, we are right in the THICK of Early Access to the Nordstrom Anniversary Sale, my FAVORITE sale of the year!
If you have a Nordstrom credit card the Nordstrom Anniversary Sale started last night for you (and thankfully me)! I may or may not have already made a purchase….eeeeep! Don't tell E! If you are looking for some ideas and inspiration of what to buy, look no further than here. I have gone through and picked out myNordstrom Anniversary Sale faves and they are linked below! Shop EARLY and OFTEN because the best items sell out QUICKLY!
Now, back to today's regularly scheduled programming. I picked up this dress, seen below, during last years Nordstrom Anniversary Sale. Who knew it would become one of my favorite non-maternity dresses to wear throughout my pregnancy?! And isn't the color gorgeous. Blush and rose pink have become my new favorite colors. They are so easy to incorporate into my black, grey and beige wardrobe and it is perfect for summer! I have been wearing this dress alone or with a denim jacket. Either way it looks super cute!
I am also at the point in my pregnancy where flats are the ONLY appropriate footwear choice. I have been LIVING in my Birkenstocks. I picked them up last year and I am so happy I did. They have finally molded to my feet!
Hope you have a great Thursday and happyNordstrom Anniversary Sale shopping!
Shop The Post
Scroll through below for my picks from the Nordstrom Anniversary Sale!
Dresses
I bought this cute pink ruffle dress! It is currently under $30!!! It looks so comfortable and I know I will be able to wear it post baby.
Pants
I bought a pair of these jeans for post baby. They almost never go on sale! I have been DYING to try out Frame denim and I figured this would be the perfect opportunity. I also picked up a pair of these leggings. Every girl needs a pair of Spanx!
Jackets
I bought this jacket in pink during last years sale and it is one of my favorite pieces! It sold out in ONE DAY last year! You have seen me wear my jacket on the blog HERE! It comes in a really pretty burgundy color now!
Shoes
I just bought these flats for fall! I cannot wait for them to arrive! They are going to look so cute with my new jeans.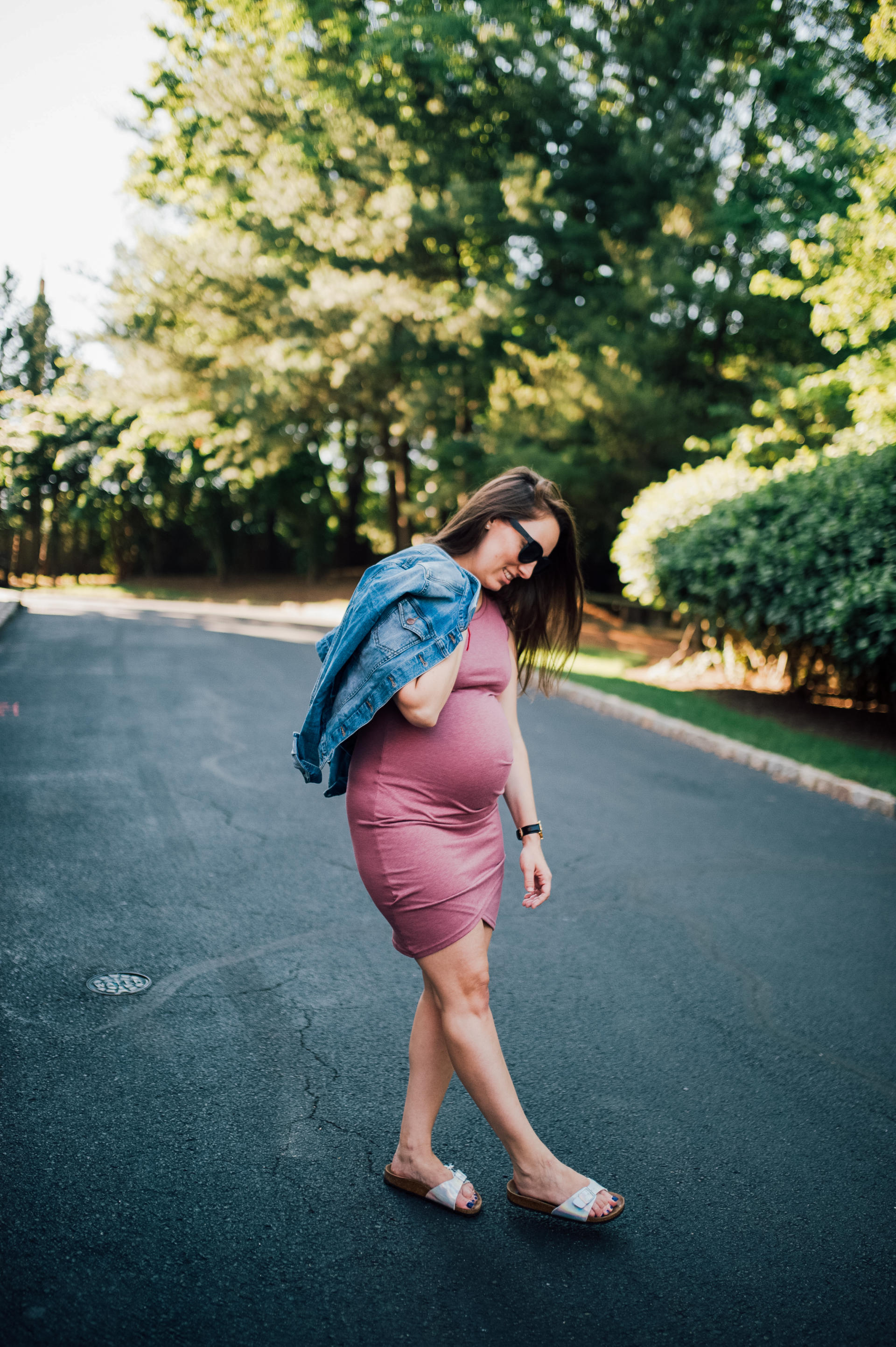 Dress, Jacket, Shoes, Watch, Sunglasses