A few months ago, E and I were lucky enough to travel down to New Orleans for a long weekend. We both had never been before, and we were really excited to eat and drink our way through the city.
Where To Stay
We happened to be in New Orleans at the same time as Jazz Fest. That made hotels extraordinarily expensive. As a result, we stayed in an Airbnb. We were there with my father in law and sister in law. It was the perfect size for all four of us! And it was conveniently located a short Uber ride away from the French Quarter.
Where and What To Eat and Drink
When we asked friends where to eat while in New Orleans, the restaurant that was on EVERYONE'S list was Shaya. To be honest, I was a little surprised. An Israeli restaurant in New Orleans?! How strange! But after hearing about it from so many people, we knew we HAD to go! E and my father in law went on their first night in New Orleans. I wasn't able to join because I was still back in New Jersey working. I met them in New Orleans two days later.
They loved their meal at Shaya so much that they made me a lunch reservation for my first day in New Orleans. I am so happy they did! It was my FAVORITE meal in New Orleans! I ordered enough food to feed three people and ended up with leftovers, but every single dish was delectable.
After wandering around the French Quarter for a bit with Trevor (and his camera), I hopped into an Uber to take me to Shaya. I didn't realize how far Shaya was from the French Quarter! When I arrived, I was greeted by the hostess and immediately seated. The restaurant was PACKED for lunch! I looked over the menu and was overwhelmed by how many dishes I wanted to try. I knew I wouldn't be able to eat ALL OF THE FOOD, so I waited until the waitress came by to ask her what she recommended. She was so incredibly helpful. She recommended that I start with some pita and a few "salatim" or salads. I picked the lutenitsa (a pepper tomato spread), baba ganoush (a creamy eggplant spread) and tabouleh (a parsley and bulgar wheat salad). As my "main" I really wanted to try one of their hummus dishes. I kept seeing the same dish on everyone's table. When I asked the waitress what everyone was ordering, she said it was the curried cauliflower hummus! I was surprised that the vegetarian dish was so popular. That just happened to be the one I had my eye on! The cauliflower was cooked perfectly. It was soft but still had a little bite to it. The curry was not overpowering and really complemented the creamy hummus. The caramelized onions added a nice sweetness as well. It was such a great combination!
After taking a quick peek at the dessert menu, I knew I had to save room for a grand finale of some sort. There were a few different desserts that sounded amazing, but my eyes were locked in on the Milk and Honey. Israel is, after all, the Land of Milk and Honey. I love me some cheesecake! It is my FAVORITE kind of dessert. And after the epic meal I had already eaten, I knew this cheesecake was going to be special. When it arrived, I was excited to dig in! I, of course, had to snap a few photos for you first, though. The plating was beautiful. If it is possible, it tasted better than it looked, and it looked gorgeous! The cheesecake was smooth and creamy, the mixed nut granola added a nice smokiness and crunch to the dish. The burnt honey gelato on top was OUTSTANDING. It was unlike anything else I had ever tasted before. Dare I say, this was one of the best desserts I have ever had, EVER. Just writing this now is making me want to hop on a plane to New Orleans for another bite of it!
If you are visiting New Orleans I HIGHLY recommend that you eat at Shaya. You will not regret it!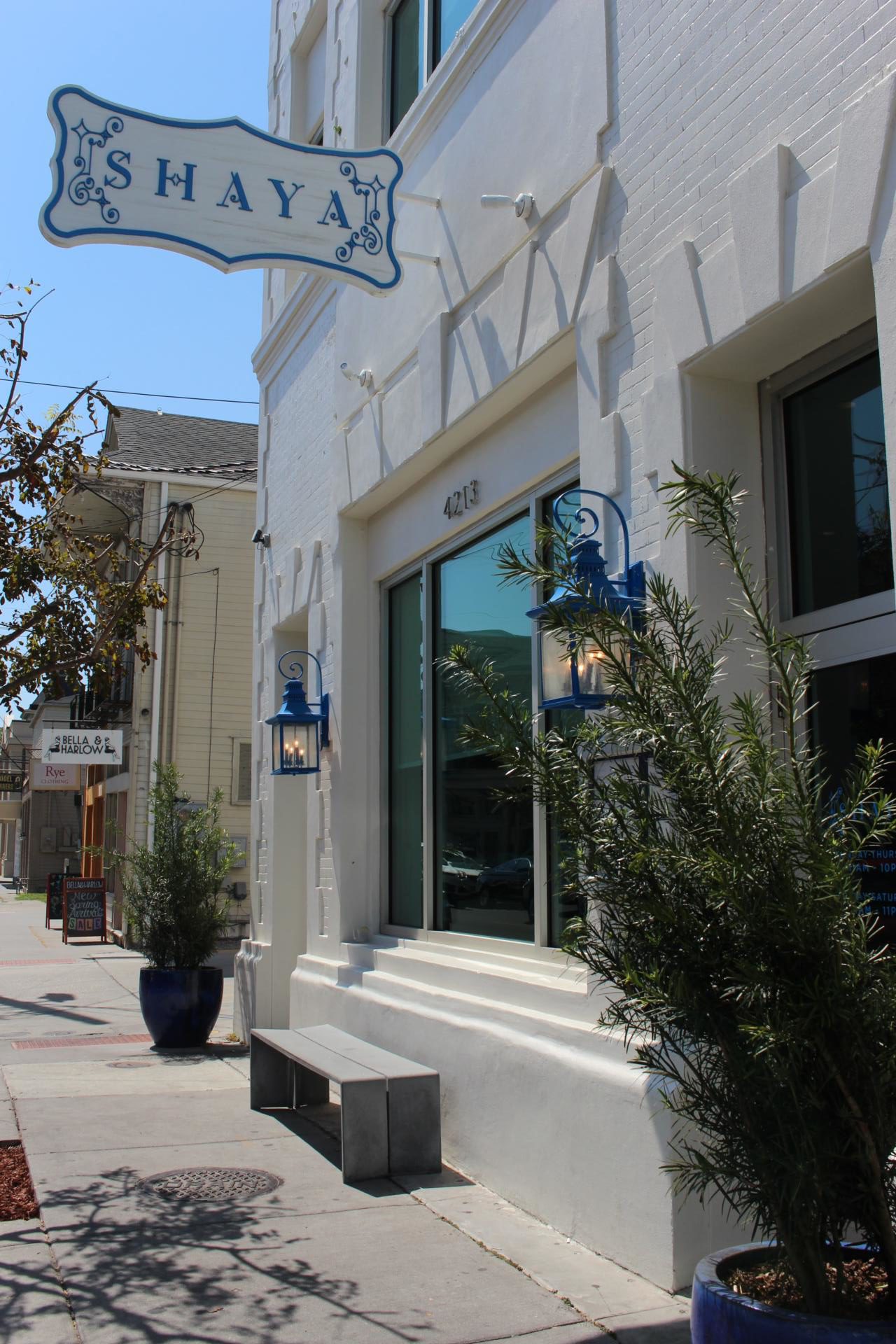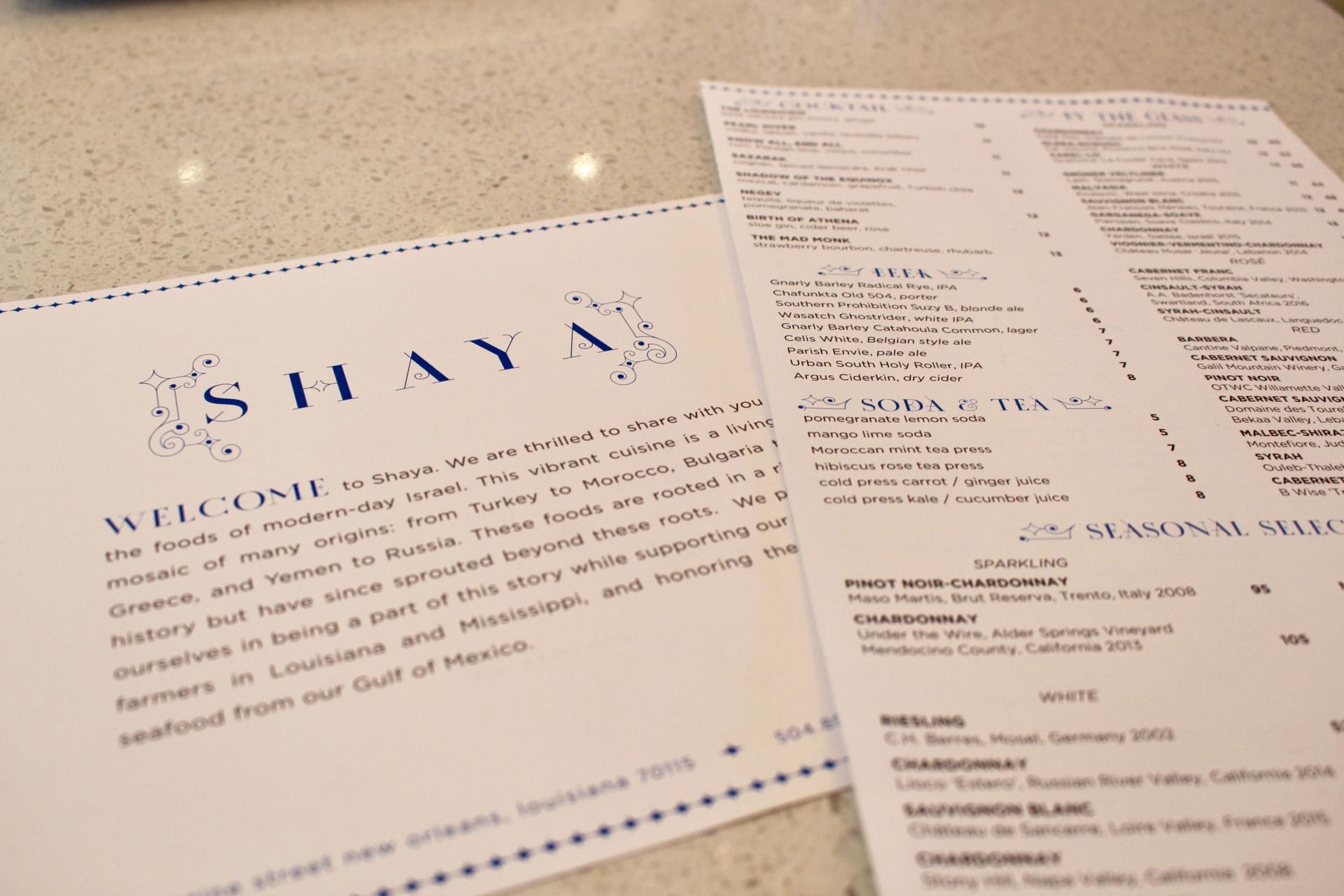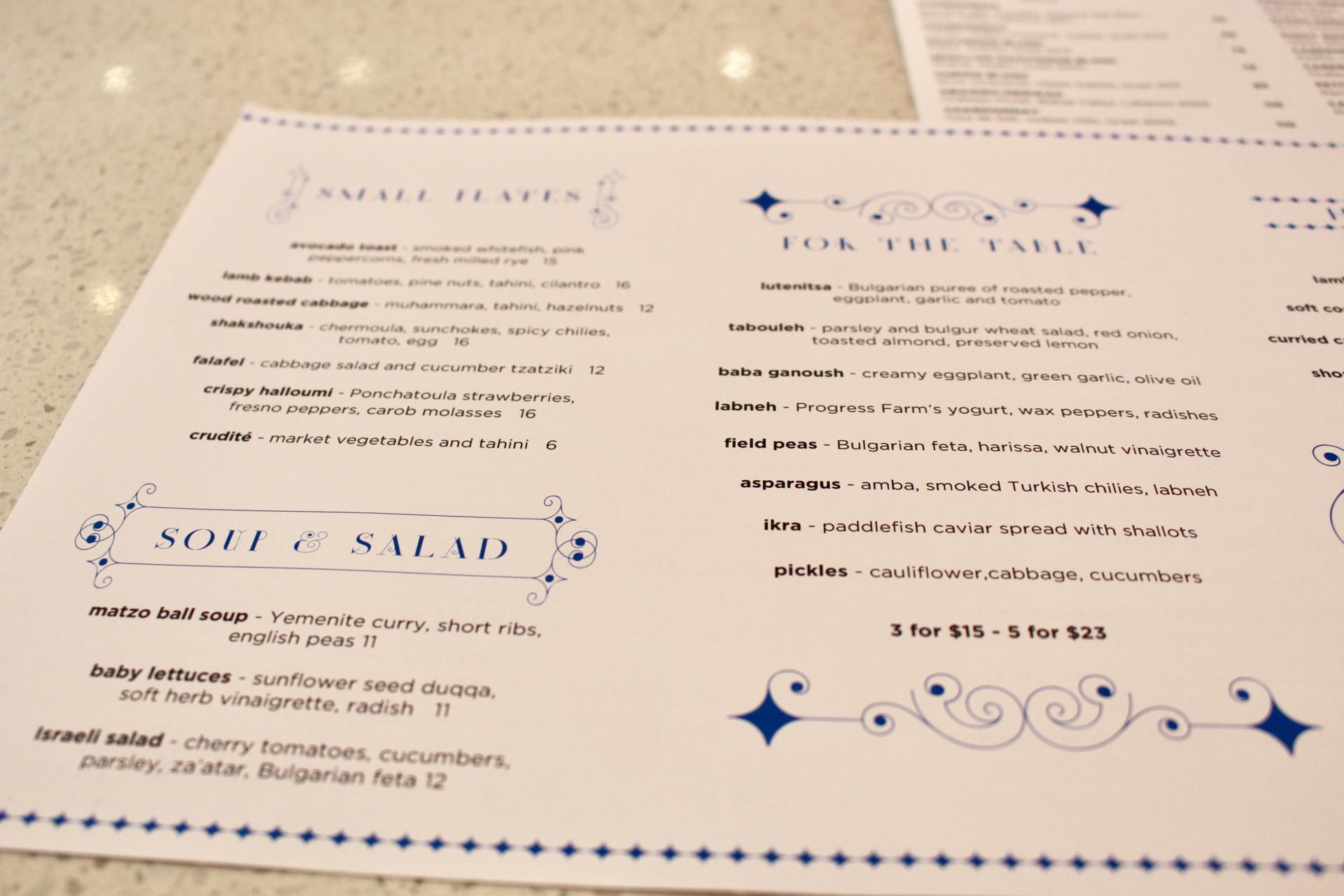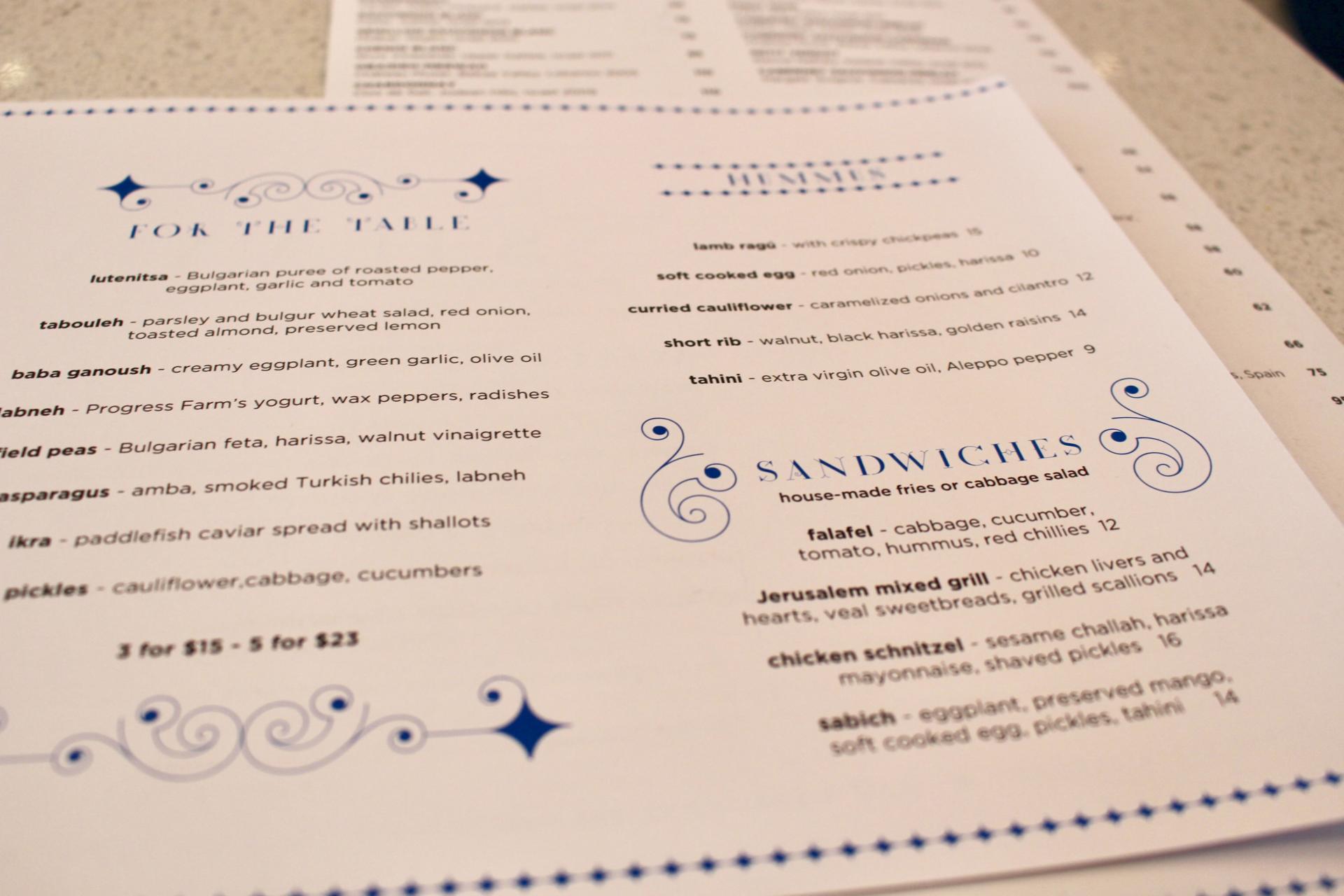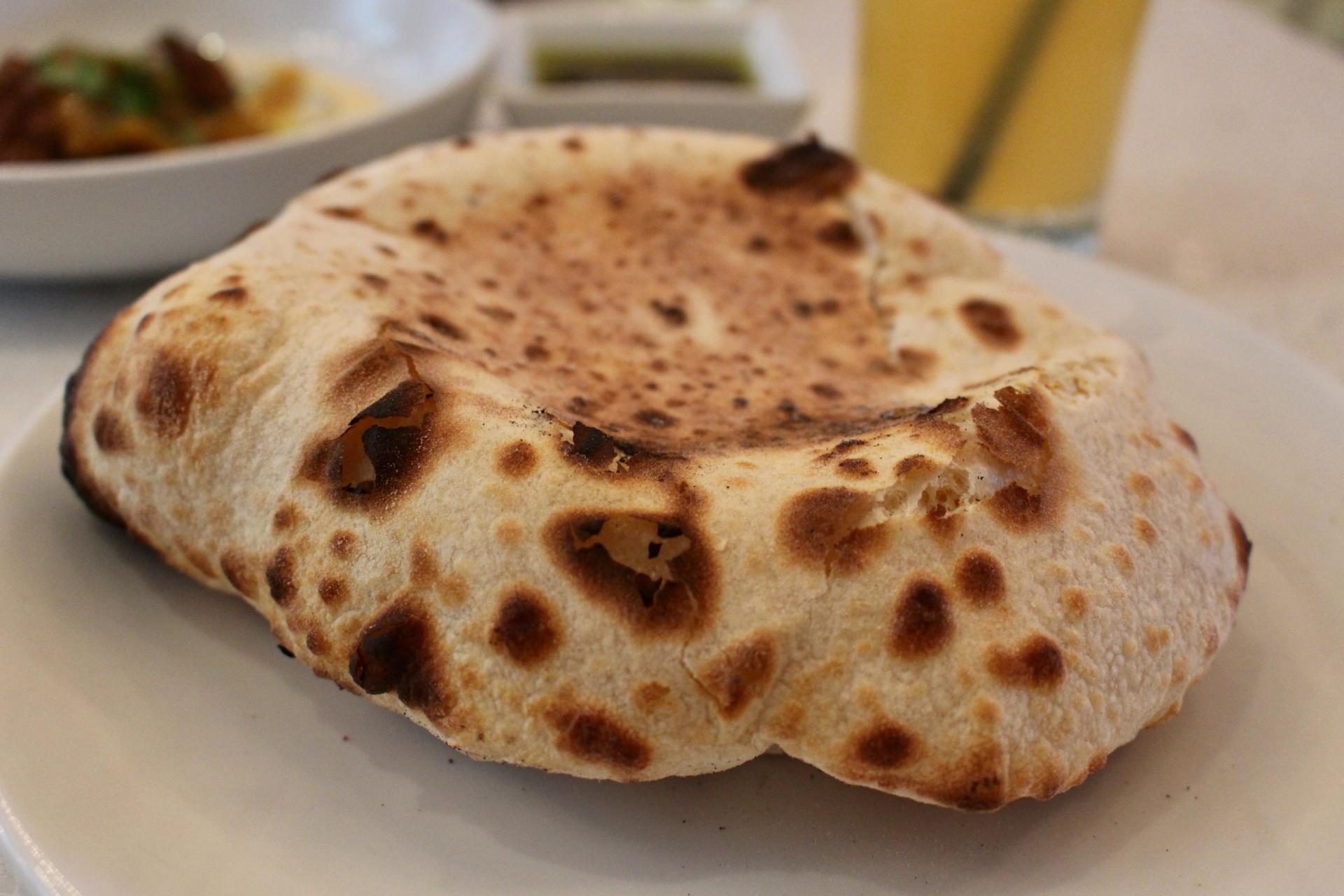 Fresh Pita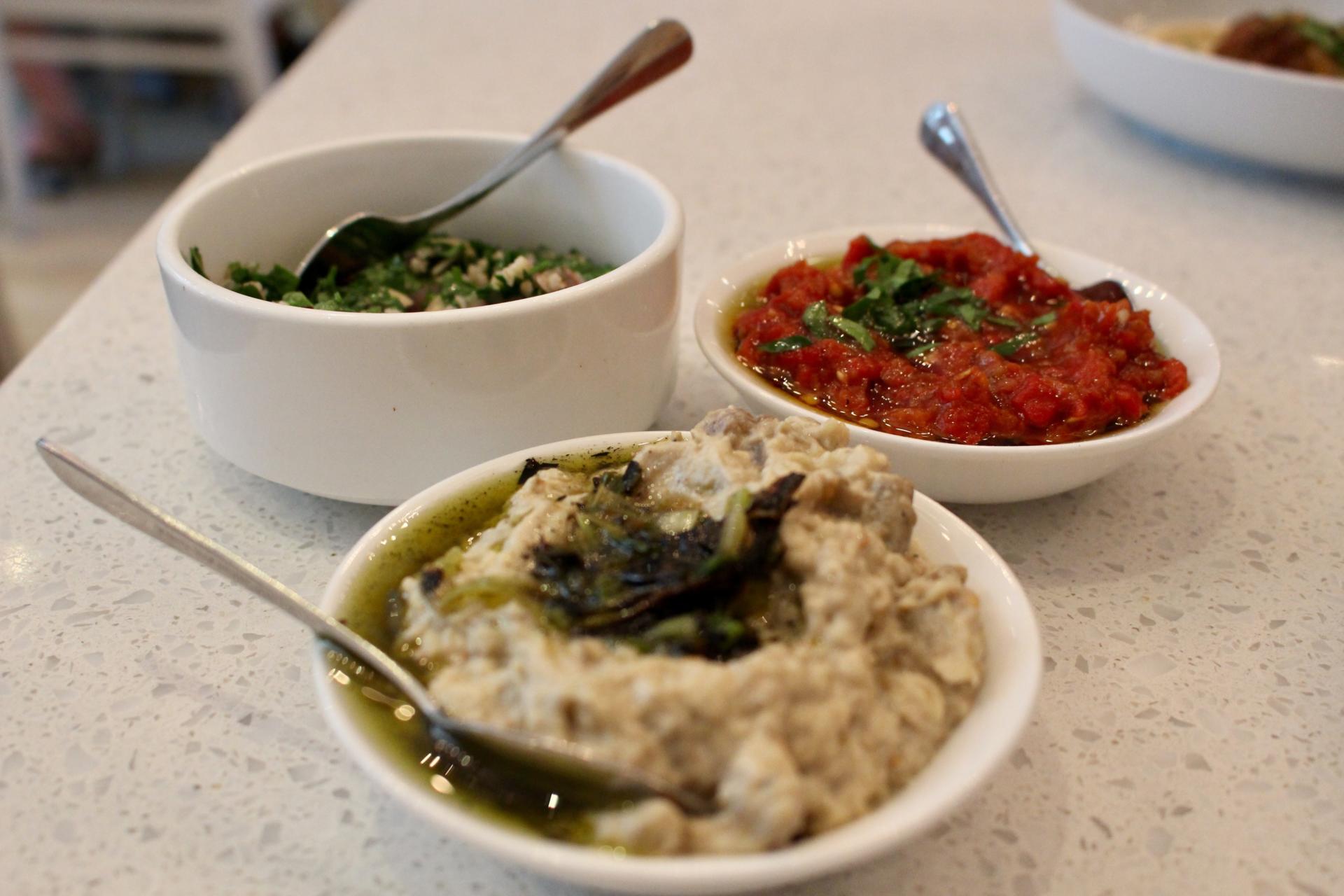 My "Salatim"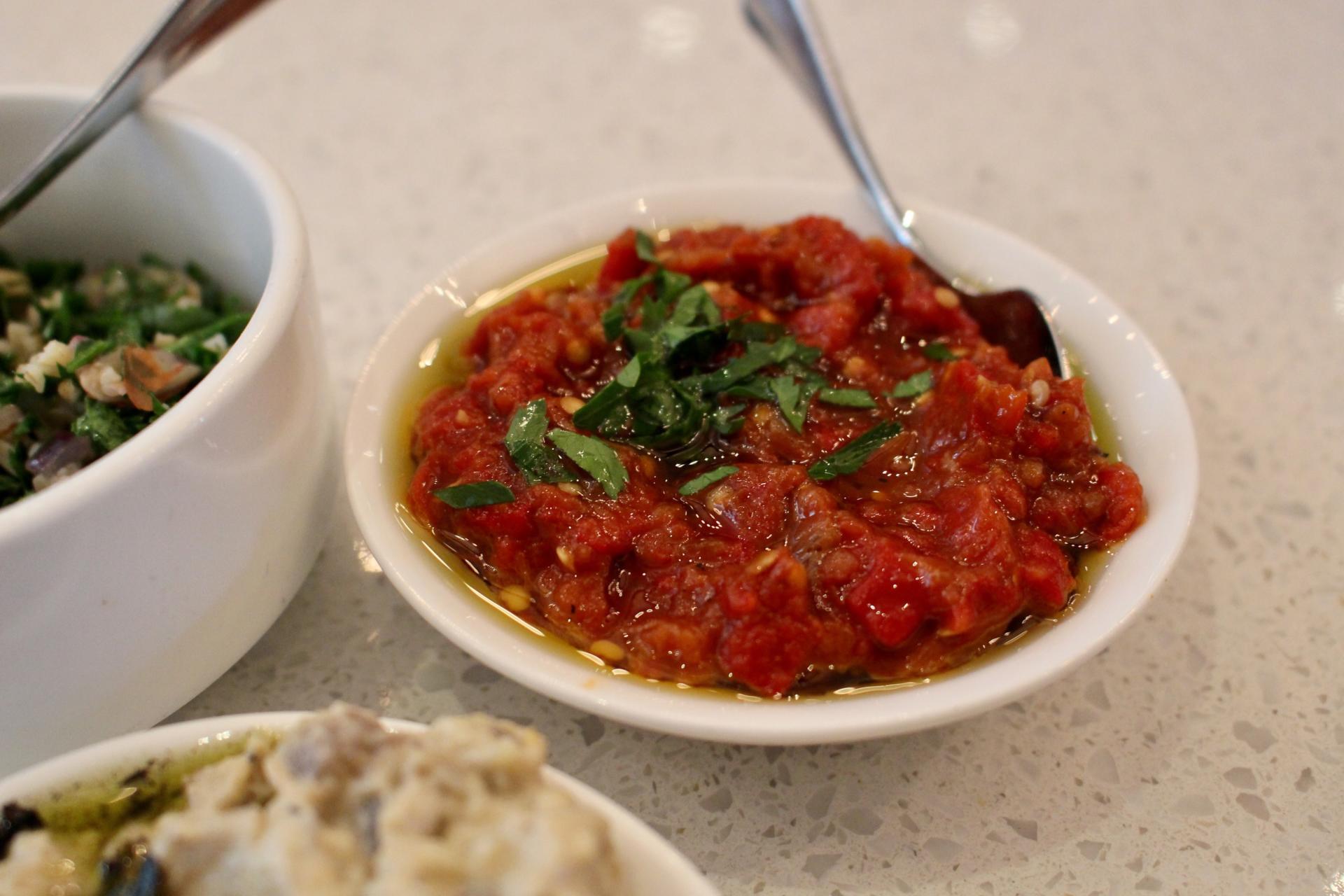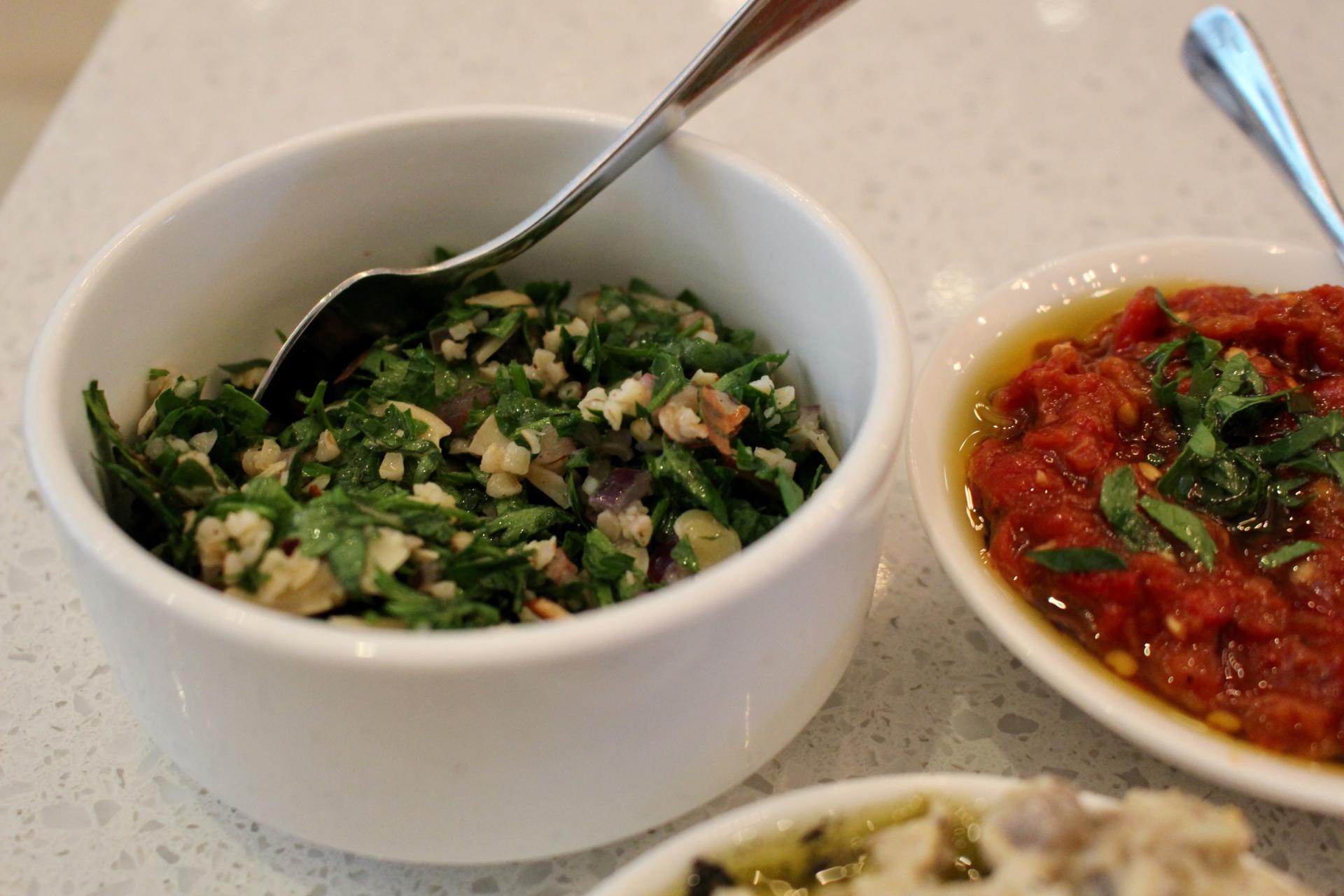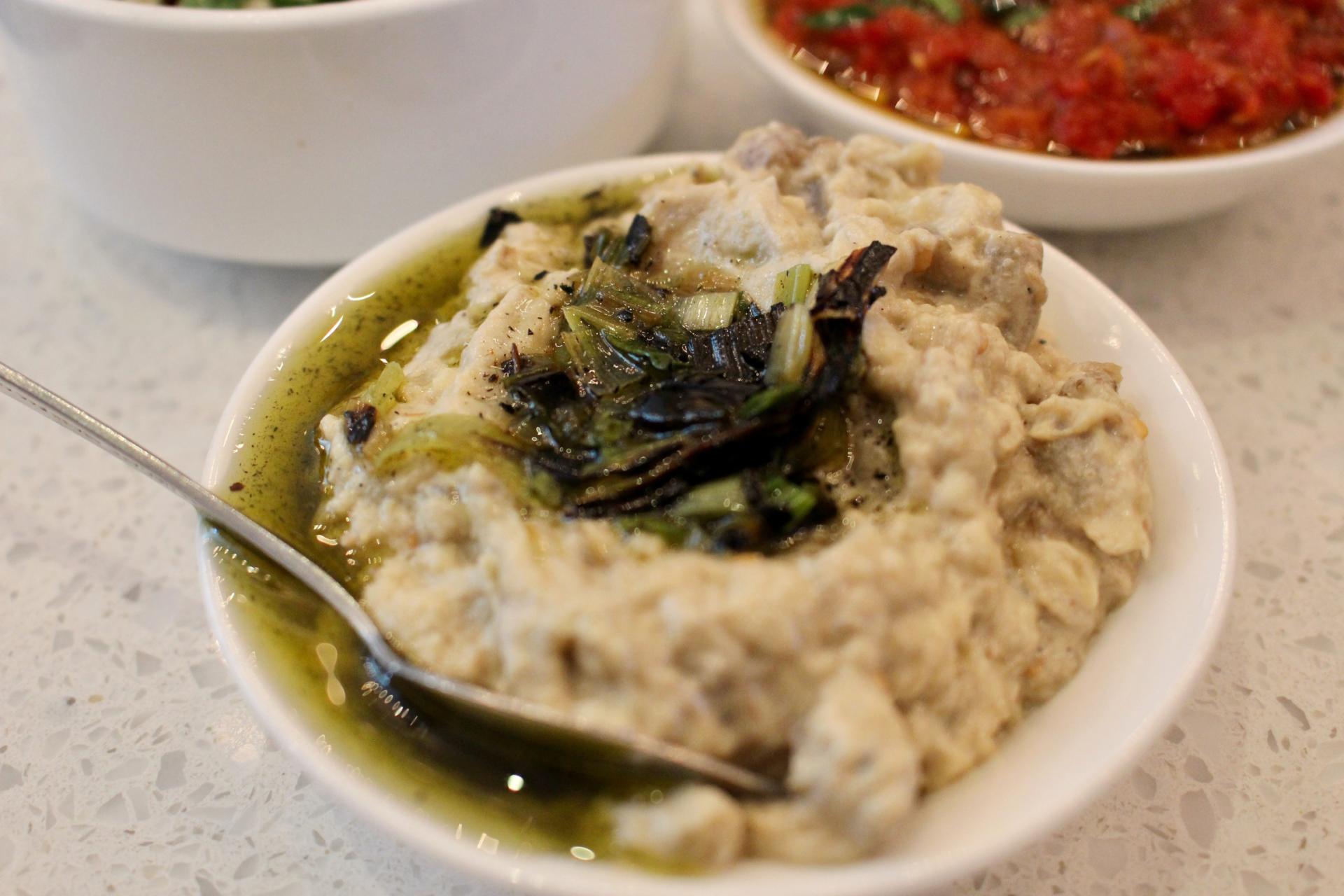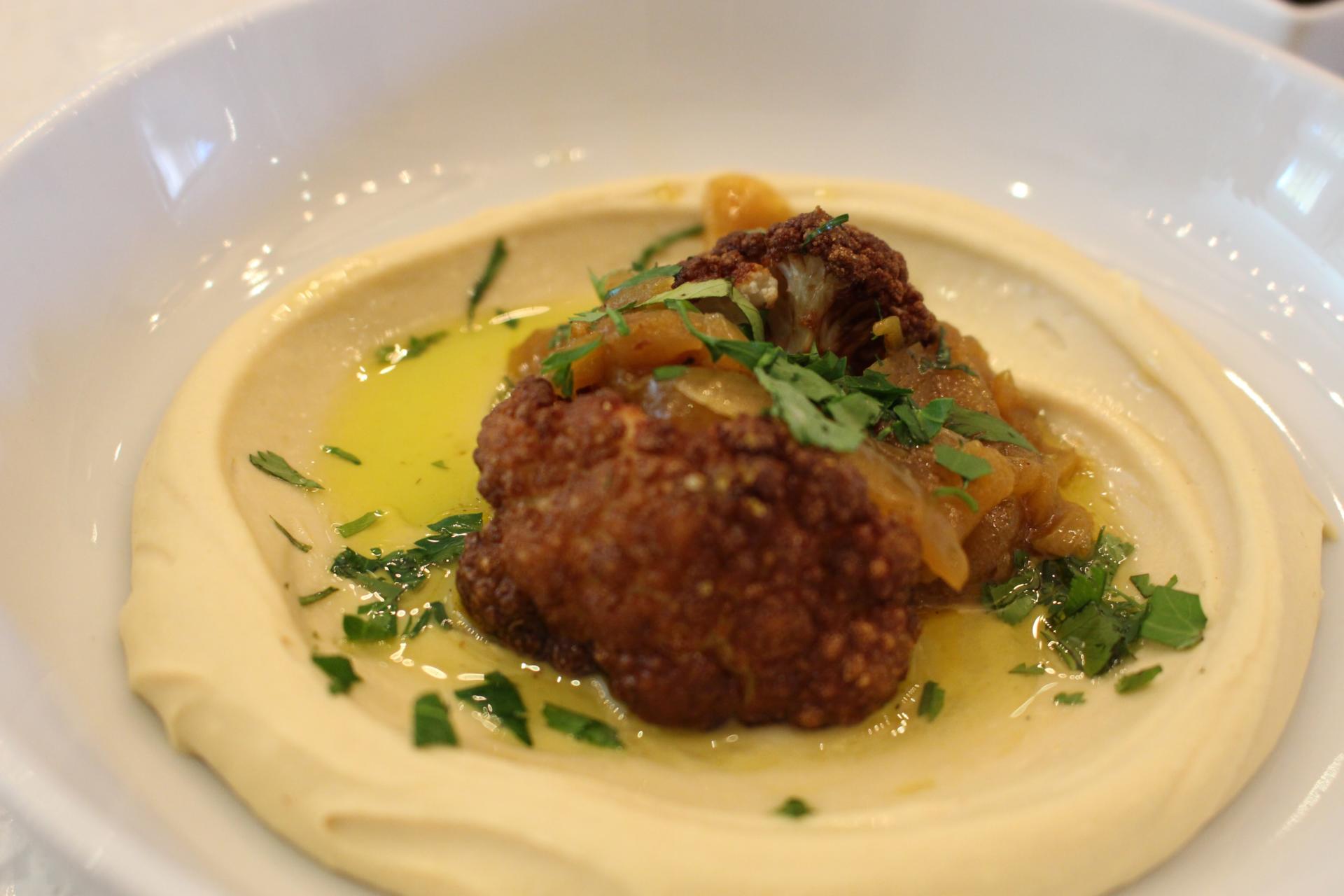 Curried Cauliflower Hummus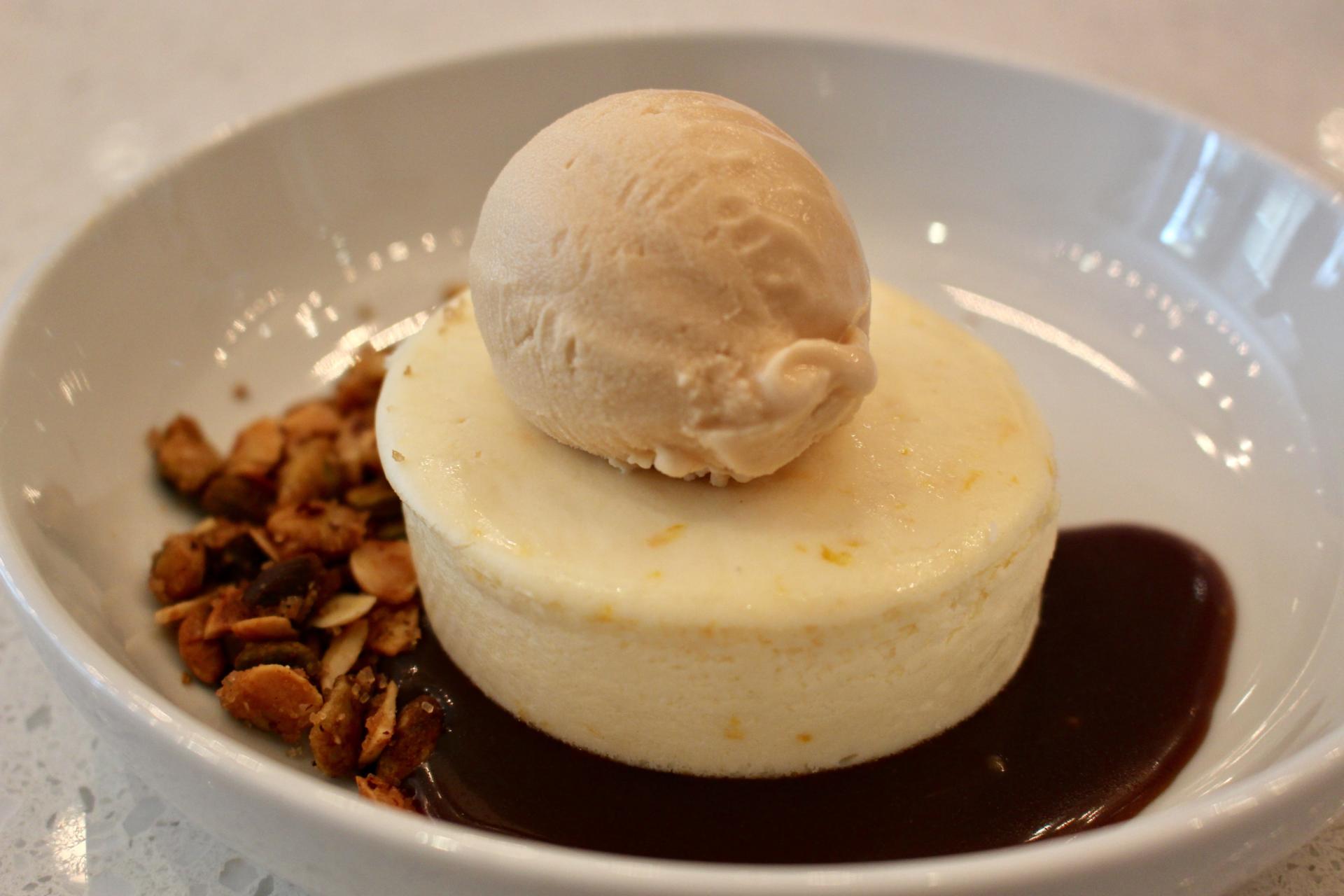 Milk and Honey
Our last dinner in New Orleans was at August. Talk about saving the best for last! August is a John Besh restaurant located right along Tchoupitoulas Street. Trying saying that one three times fast!
You definitely need to make a reservation in advance for August. It was PACKED on Saturday night when we arrived. They had arranged for a nice round table for us in the back room. It was so nice and quiet back there. We sat for a bit and browsed the food and drink menus. My father in law, husband, and sister in law each selected a different whiskey, while I ordered a fresh lemonade. E was in awe of the whiskey list, which was supposedly pretty epic.
When it came to food, there were so many new and inventive dishes to choose from. They also have an entirely vegetable based tasting menu. Instead of just ordering the vegetable menu in its entirety, I ordered a few dishes a la carte, but then also ordered a few off the main menu with some adjustments. My favorites were the spaghetti with garlic, pesto, with a quail egg on top and the gnocchi with black truffle and parmesan (sans blue crab). I am queen of the carbs. What can I say?!
One special non-Jessica friendly item to keep in mind when visiting August… E ordered the "breaded" flounder. It sounded so incredibly interesting, and E loved every bite. The flounder is pan seared with a very thin piece of white bread as its "skin" giving it that "breaded" look! According to E, the bread was buttery and crispy at the same time, while the fish was cooked to perfection.
**It was a little dark in the back room, so I apologize in advance for the quality of these photos. They don't do the food justice. I cleaned each and every plate that came out!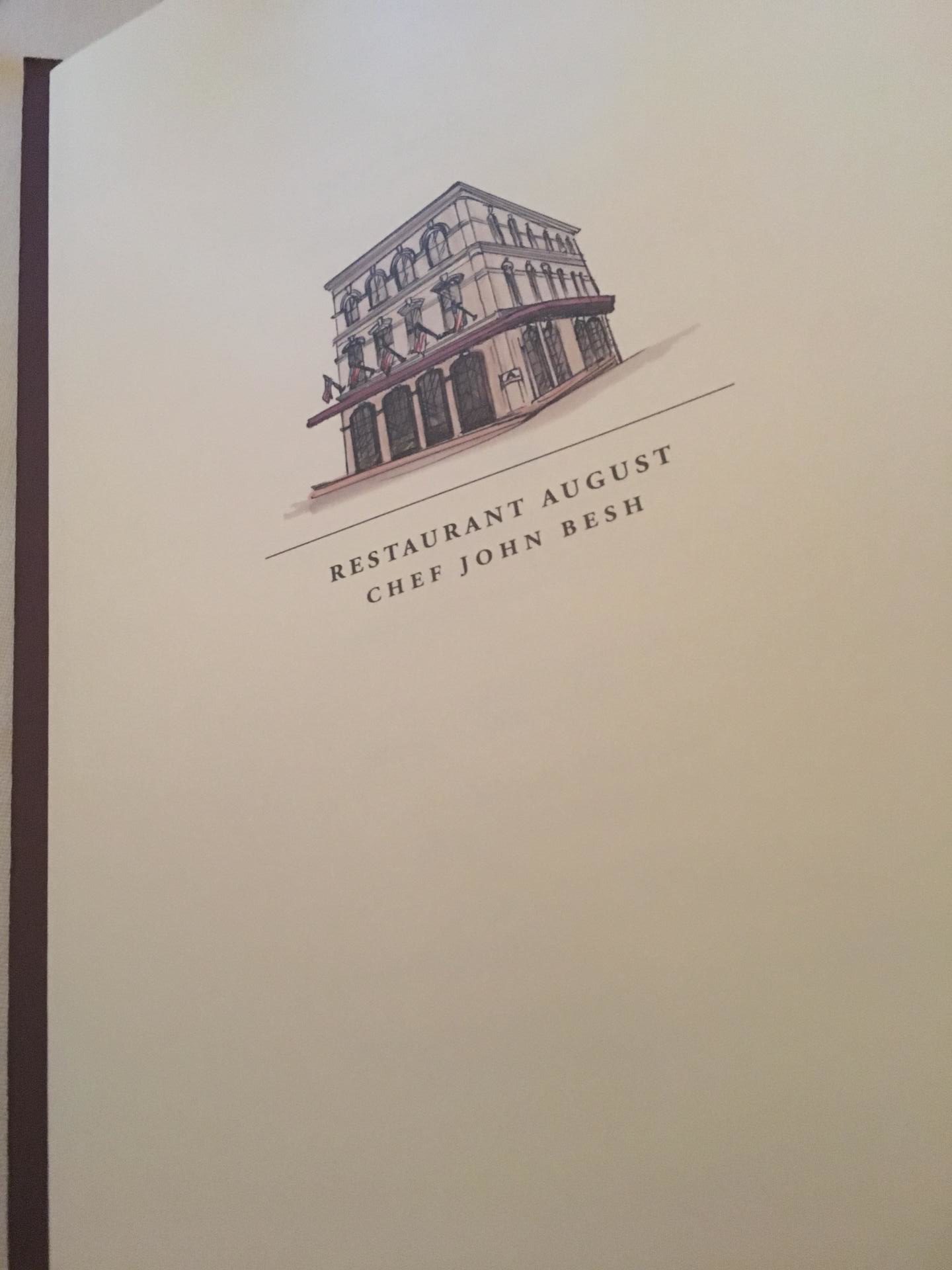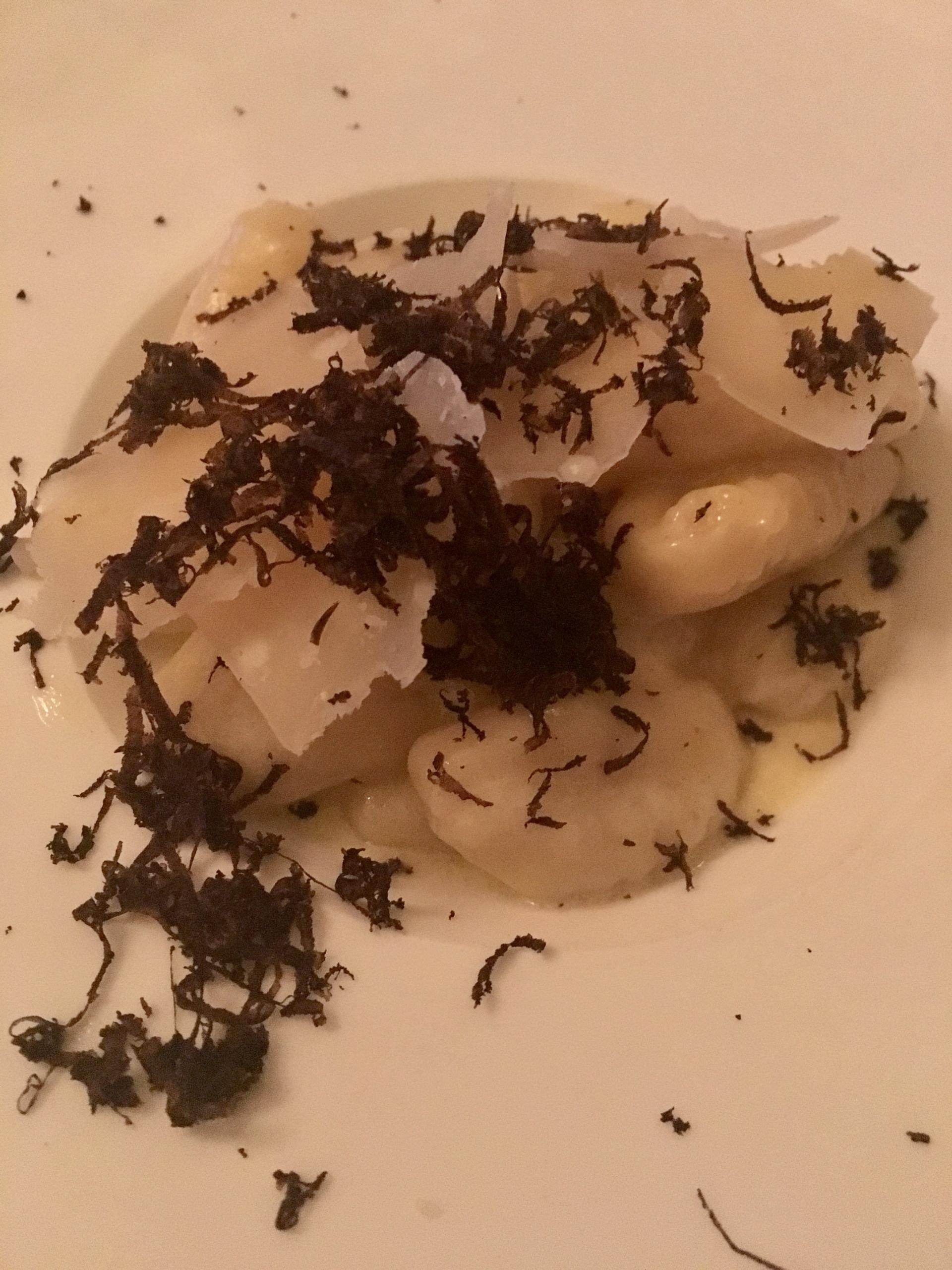 Potato Gnocchi with Black Truffles and Parmesan Cheese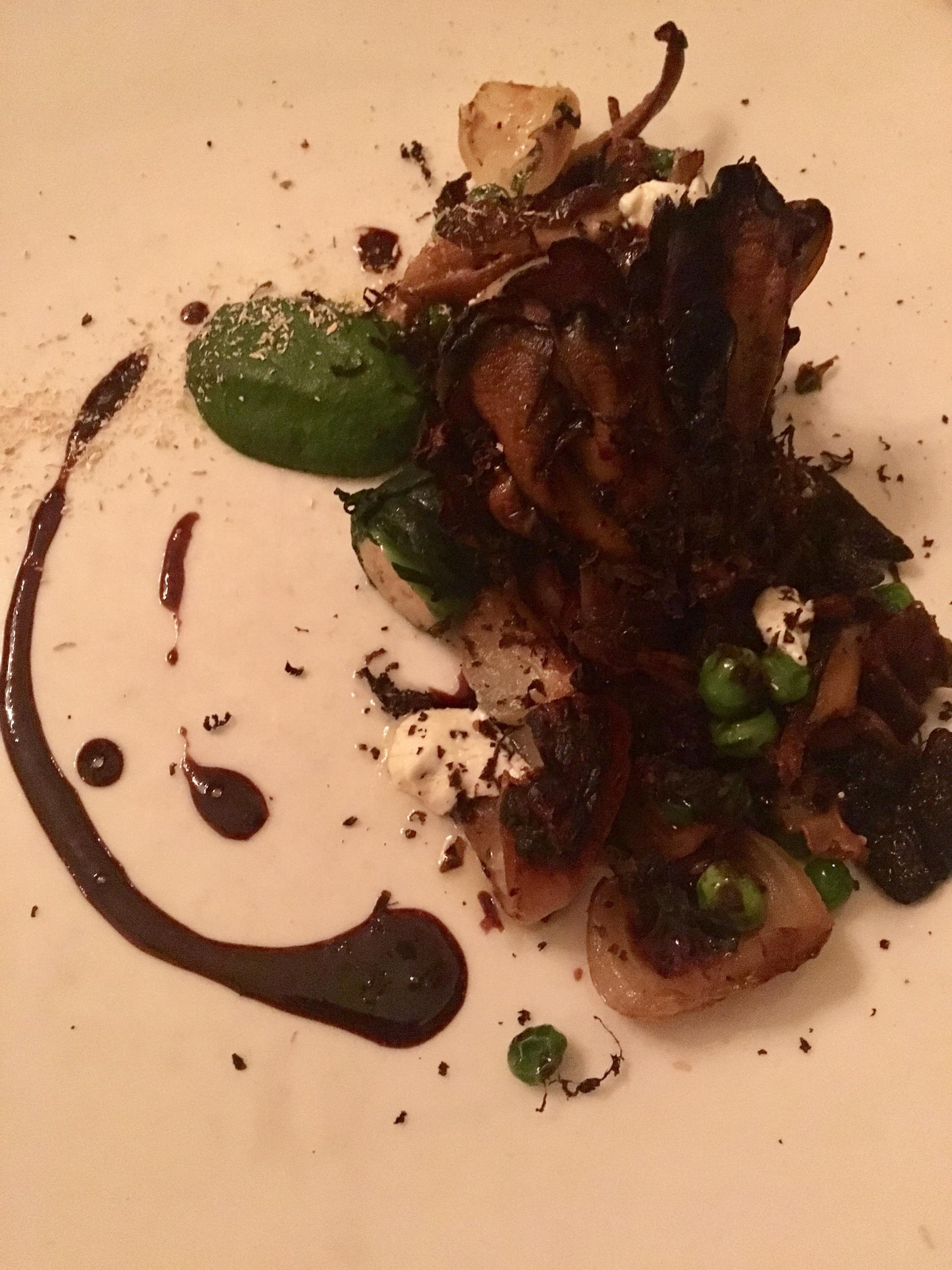 ALL of the Mushrooms
Spaghetti with Garlic Pesto and a Quail Egg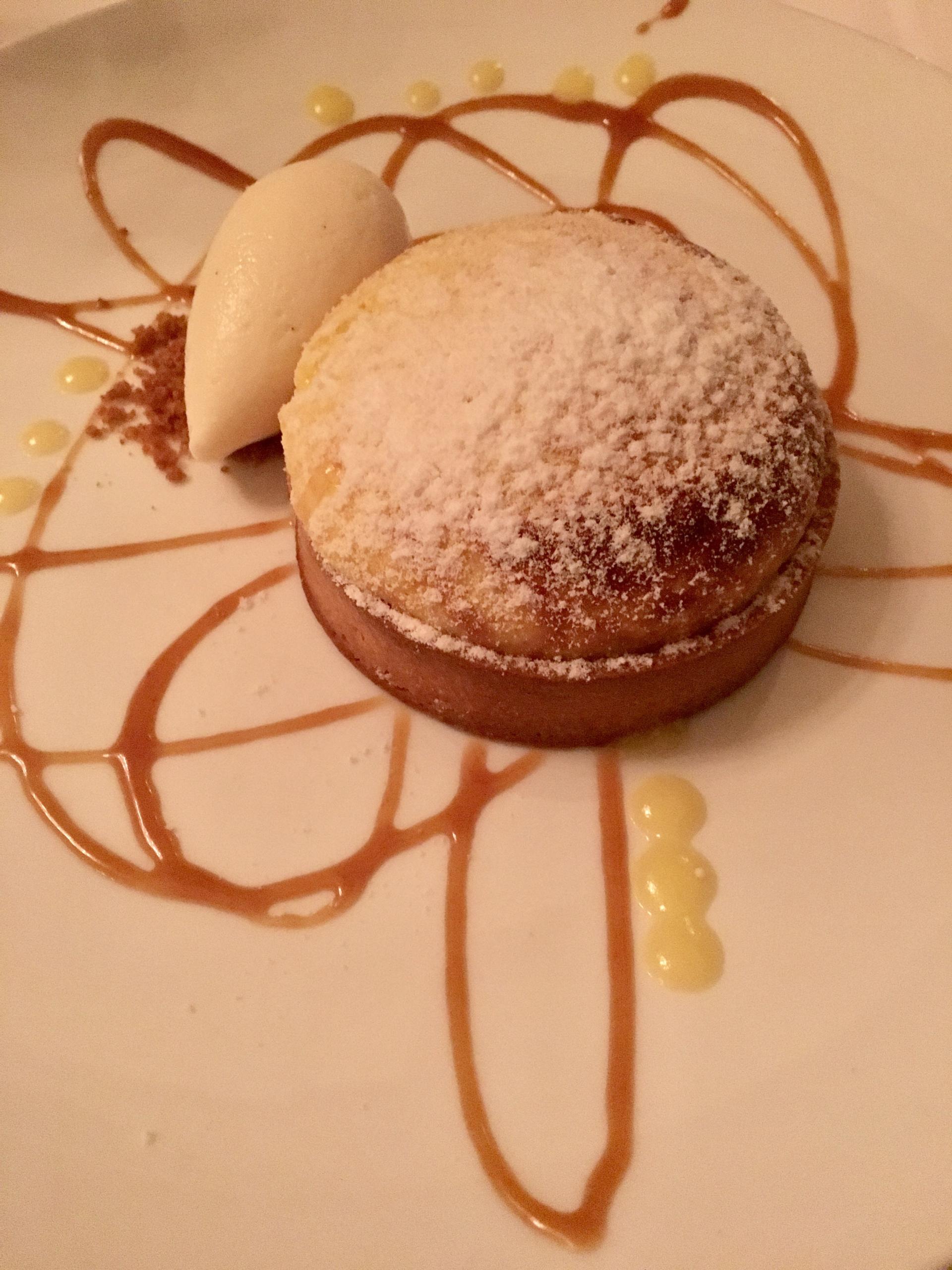 Key Lime Souffle Tart
A great place right off of Bourbon Street to get a couple of drinks while listening to some live jazz! Unfortunately I didn't take any photos but, if you happen to walk by, stop in for a drink. You will not regret it!
This place is an institution! We went for Saturday Brunch and it was one of the best brunch experiences I have ever had. The service is second to none. It was a visual and culinary experience. We sat upstairs in one of their sunrooms. Each of the tables was decorated with colorful balloons and floral patterns. It was so pretty!
For my appetizer, I ordered the Tasting of Louisiana Fruit; for my entree, the Pecan Crusted Fish; and, for dessert, the Salted Caramel Cheesecake. Unfortunately I was not able to photograph every dish before devouring them… Sorry about that. This pregnant lady was HUNGRY! In addition to each of our individual desserts, we also ordered the Creole Bread Pudding Soufflé. It is a Commanders Palace specialty!  It was so light and airy. The warm whisky sauce on top was so decadent. If you go, I highly recommend that you order one for the table!
 One thing to note is that the listed price of your entree includes an appetizer or salad, and a dessert! It is actually more affordable then you think!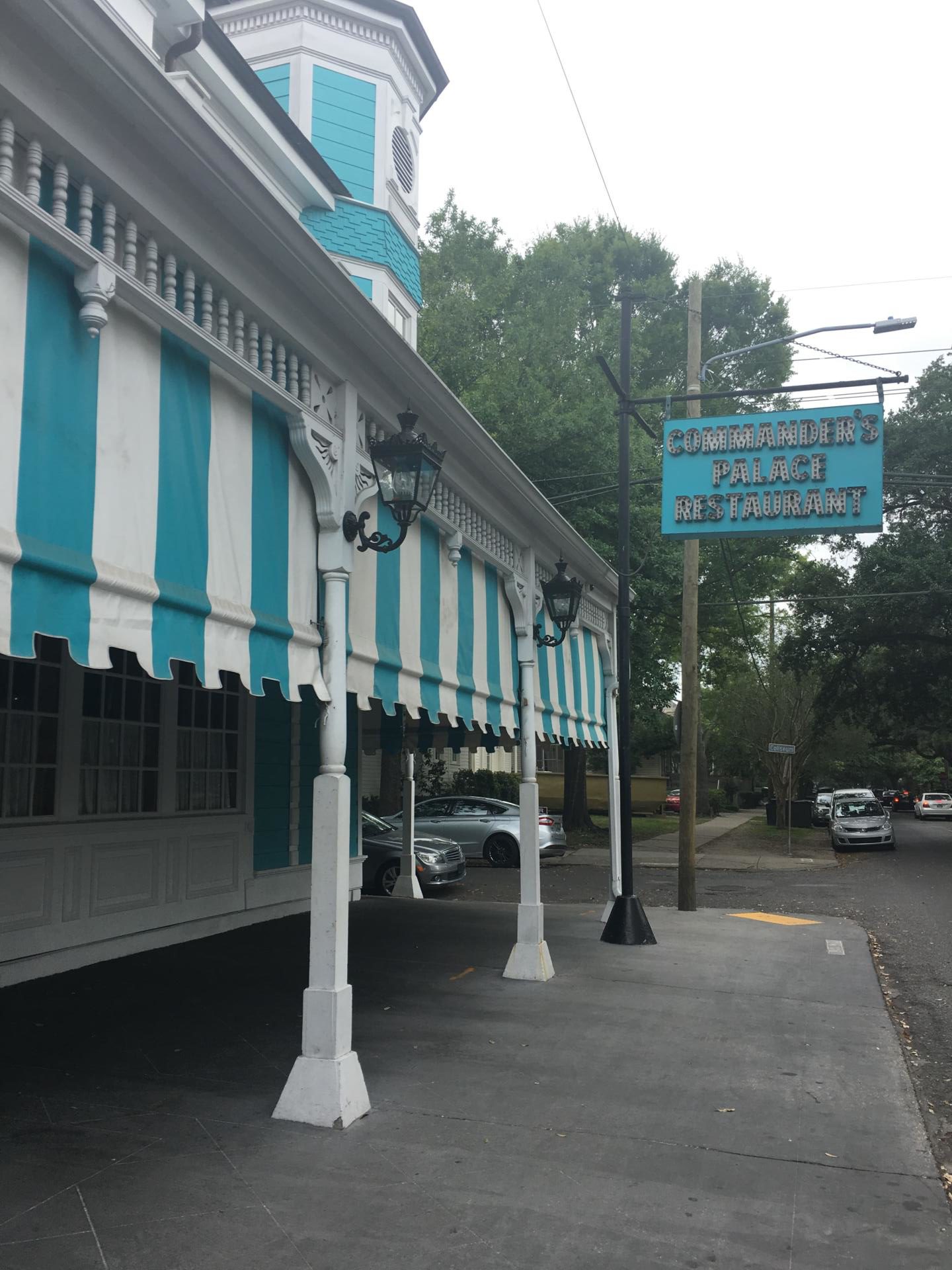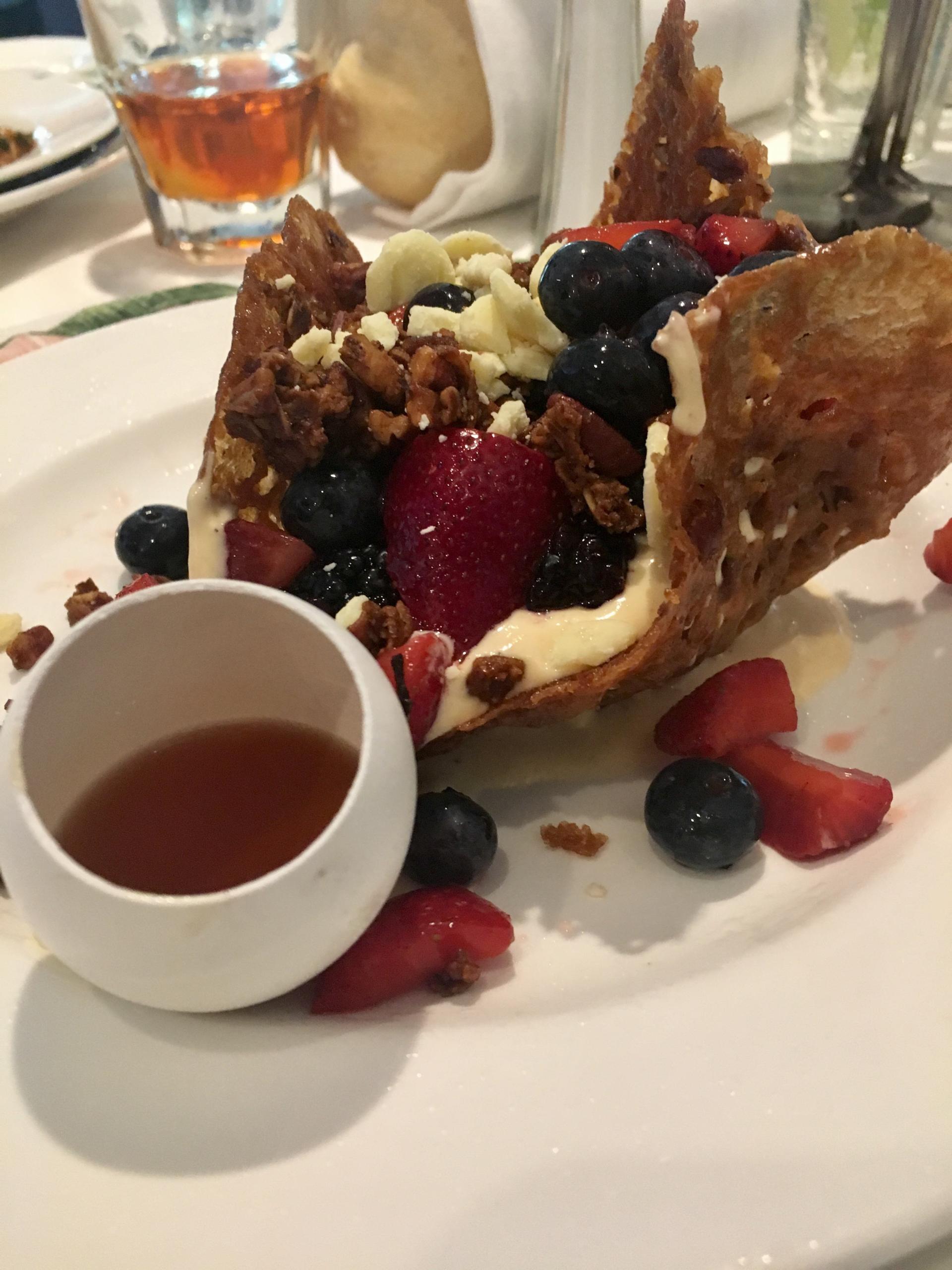 A Tasting of Louisiana Fruit Salad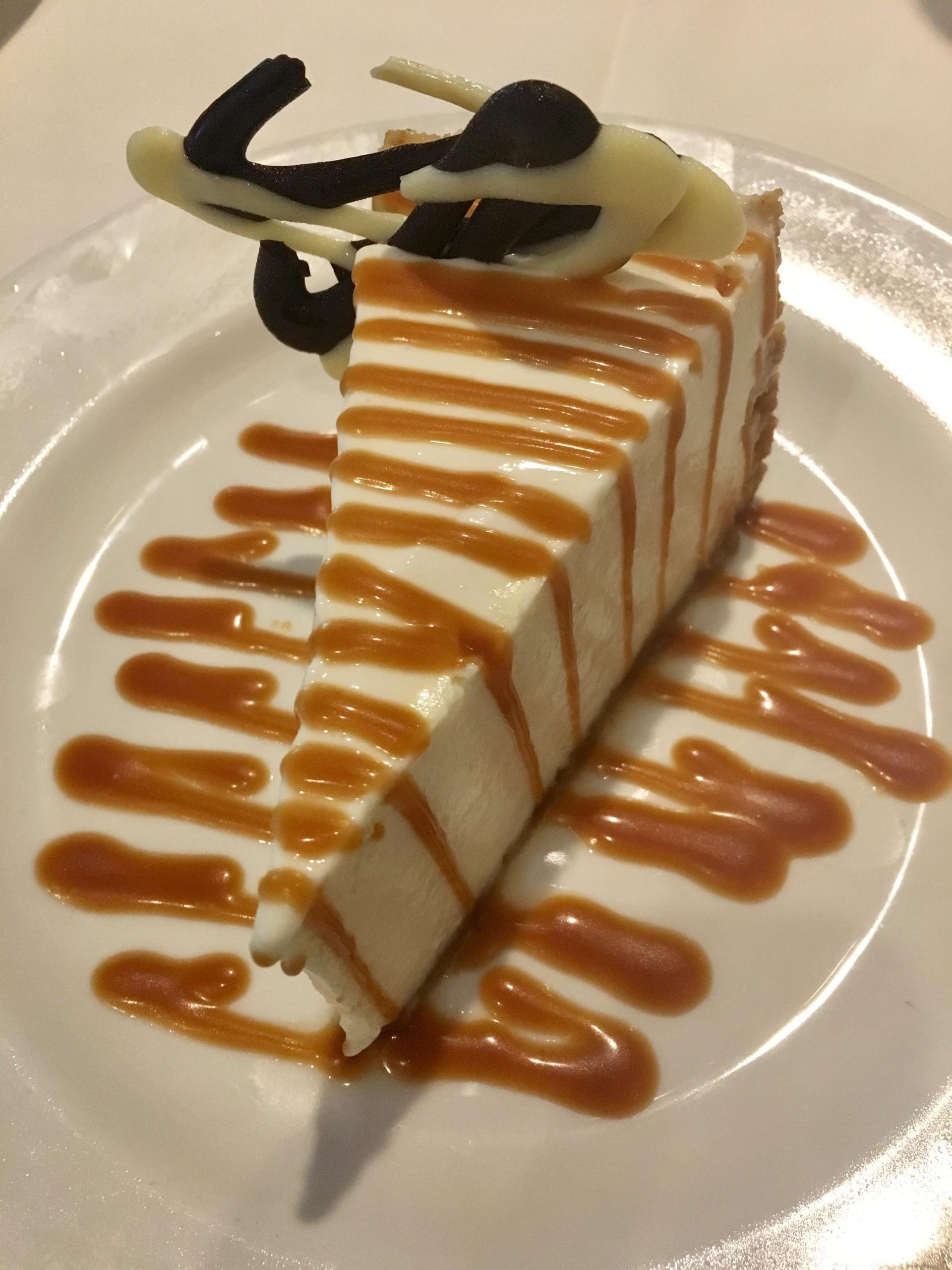 Salted Caramel Cheesecake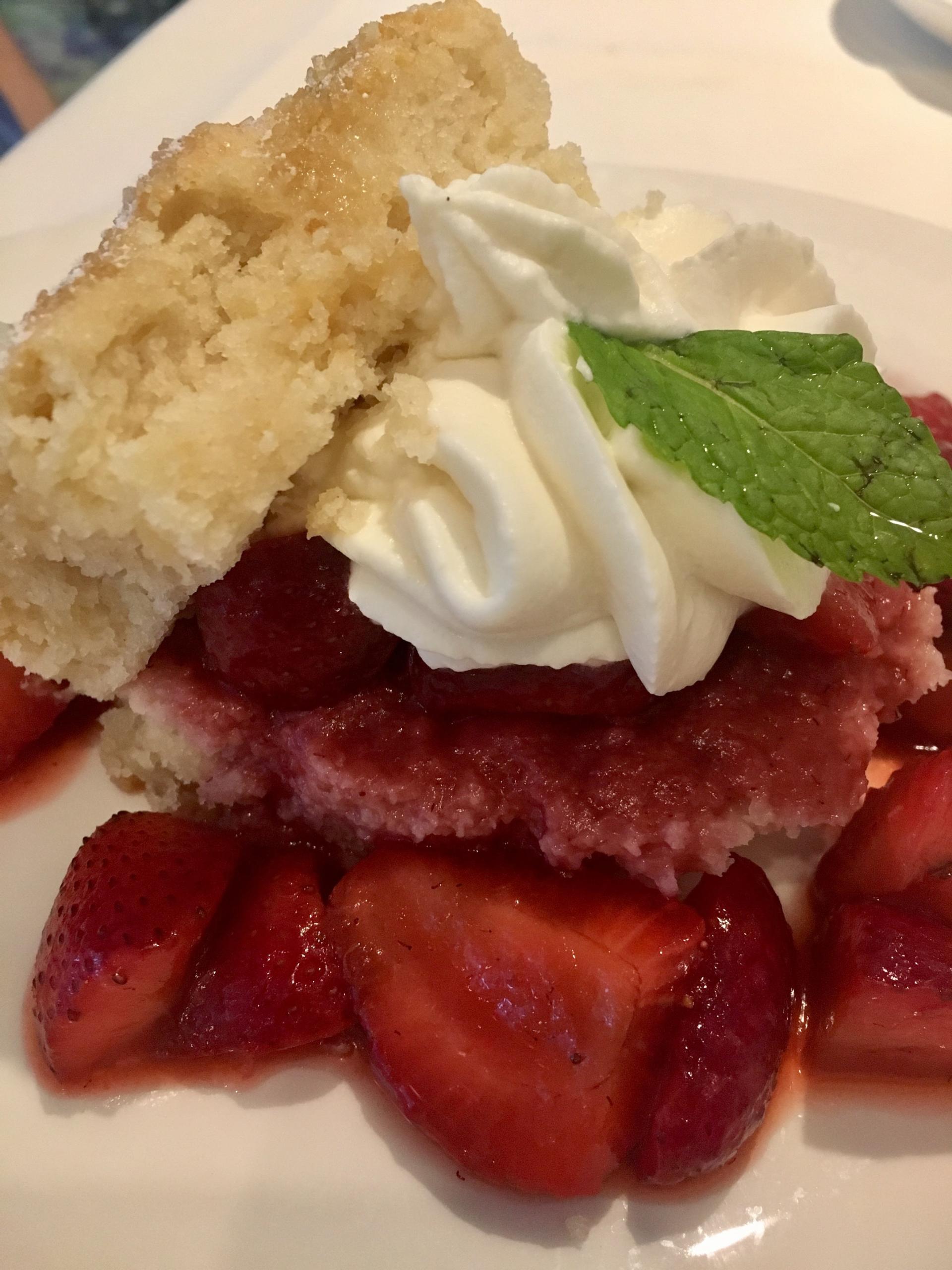 Fresh Strawberry Shortcake
Cafe Du Monde
See my review HERE.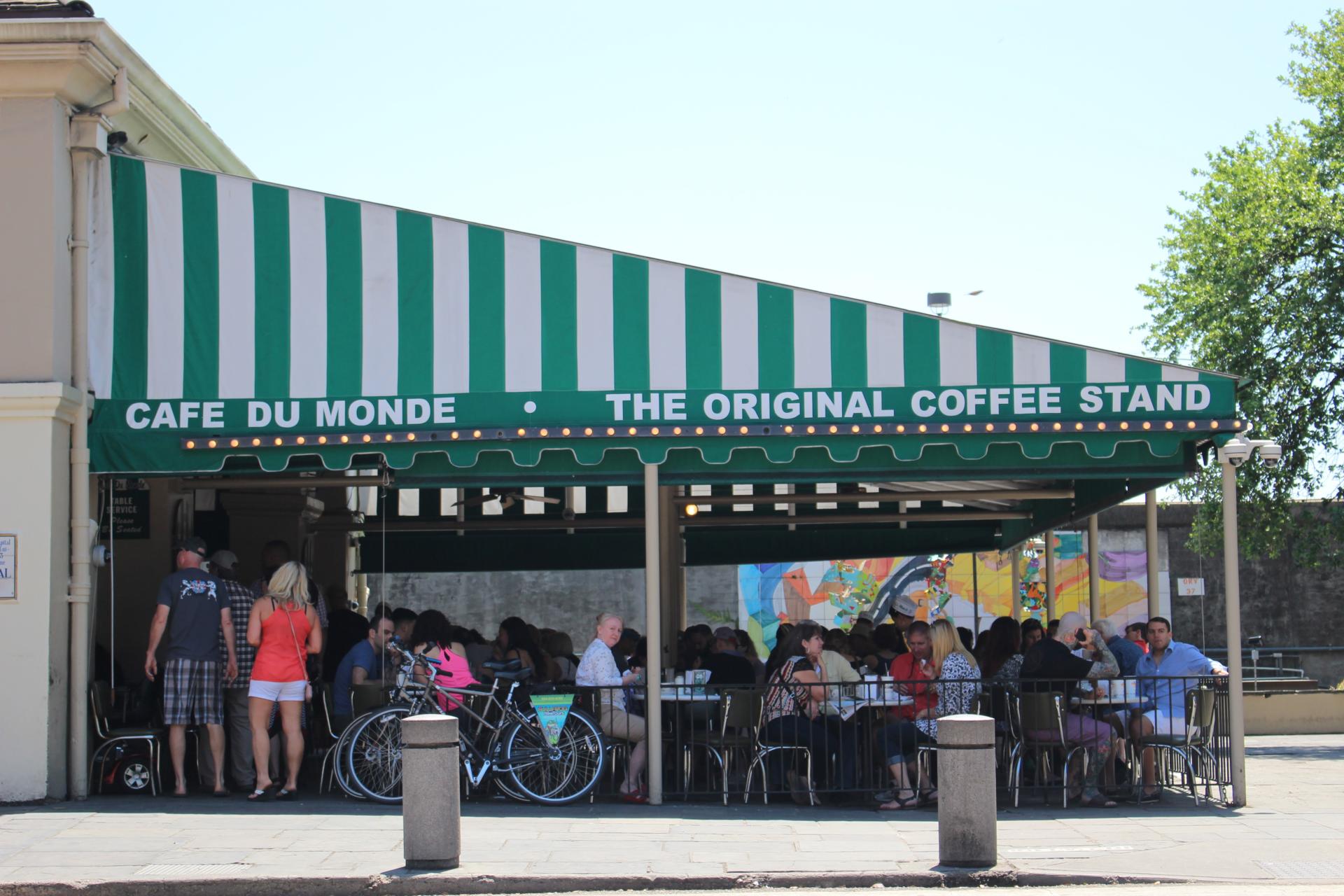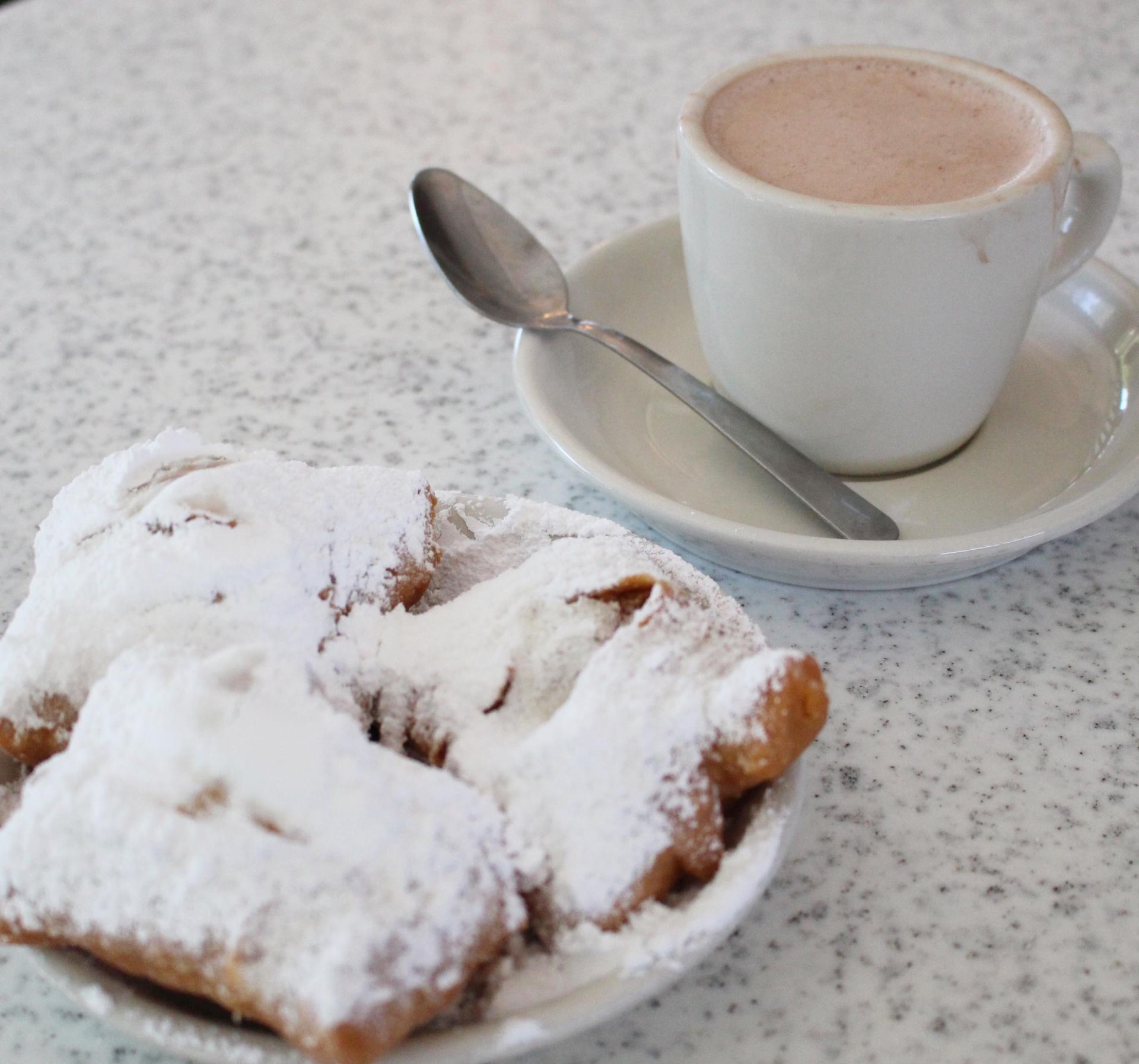 Cafe Beignet
See my review HERE.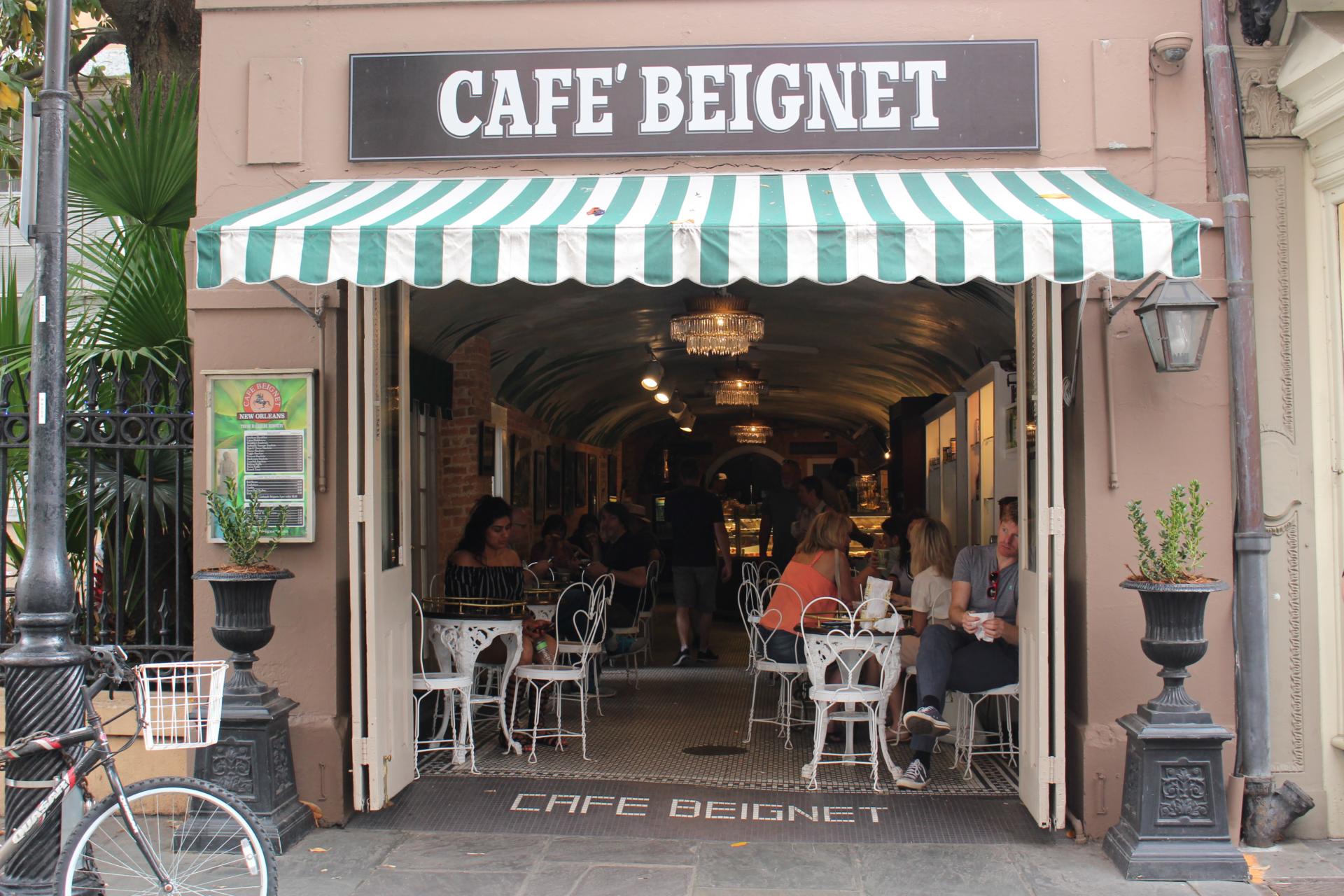 After shooting all over the French Quarter with Trevor Mark Photography, I really needed a cup of coffee. At the suggestion of Trevor, I stopped into Spitfire Coffee. It is located right in the heart of the French Quarter. I ordered myself a latte, sat myself at their "bar" and watched as the entire world walked by. That was until I started craving a beignet!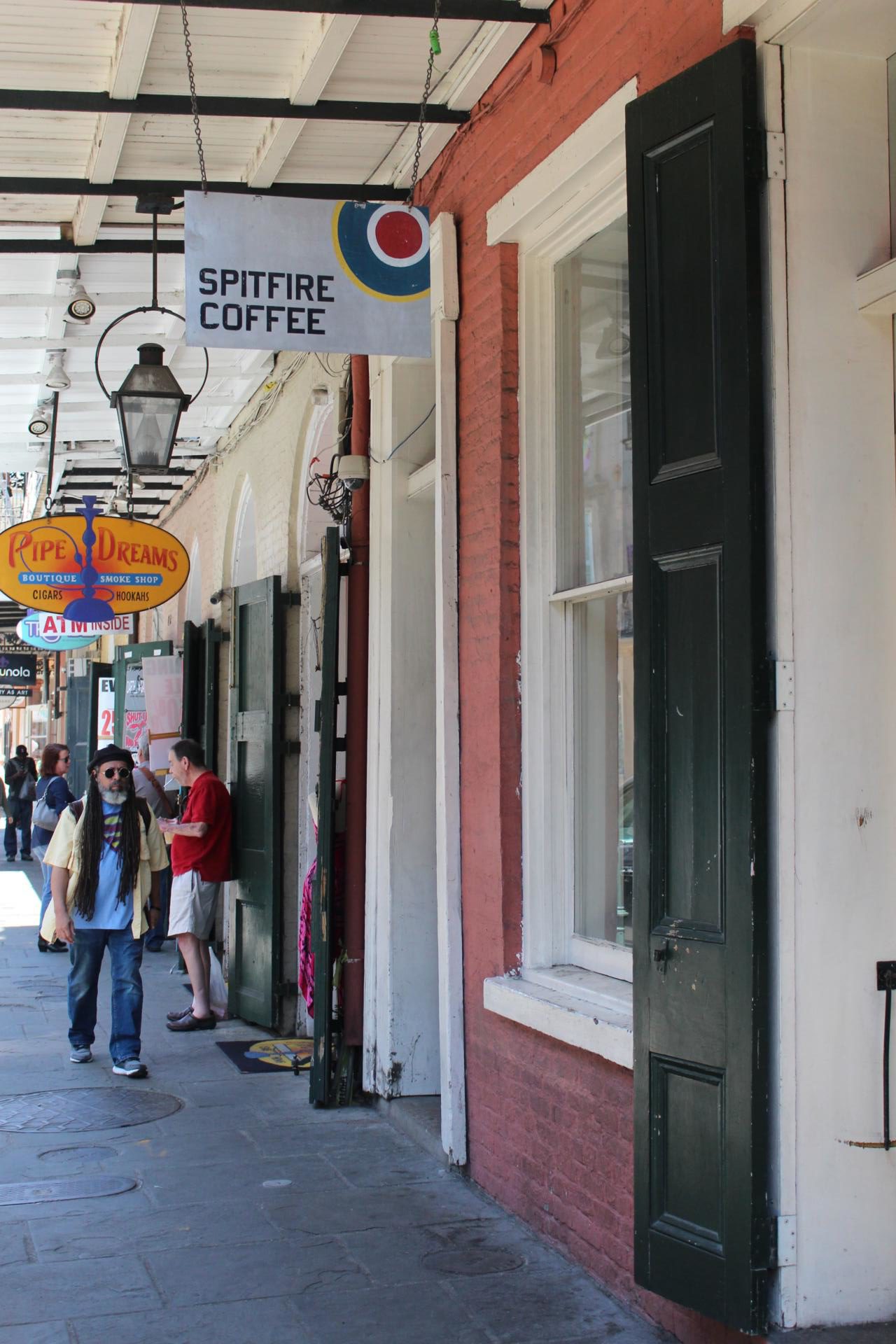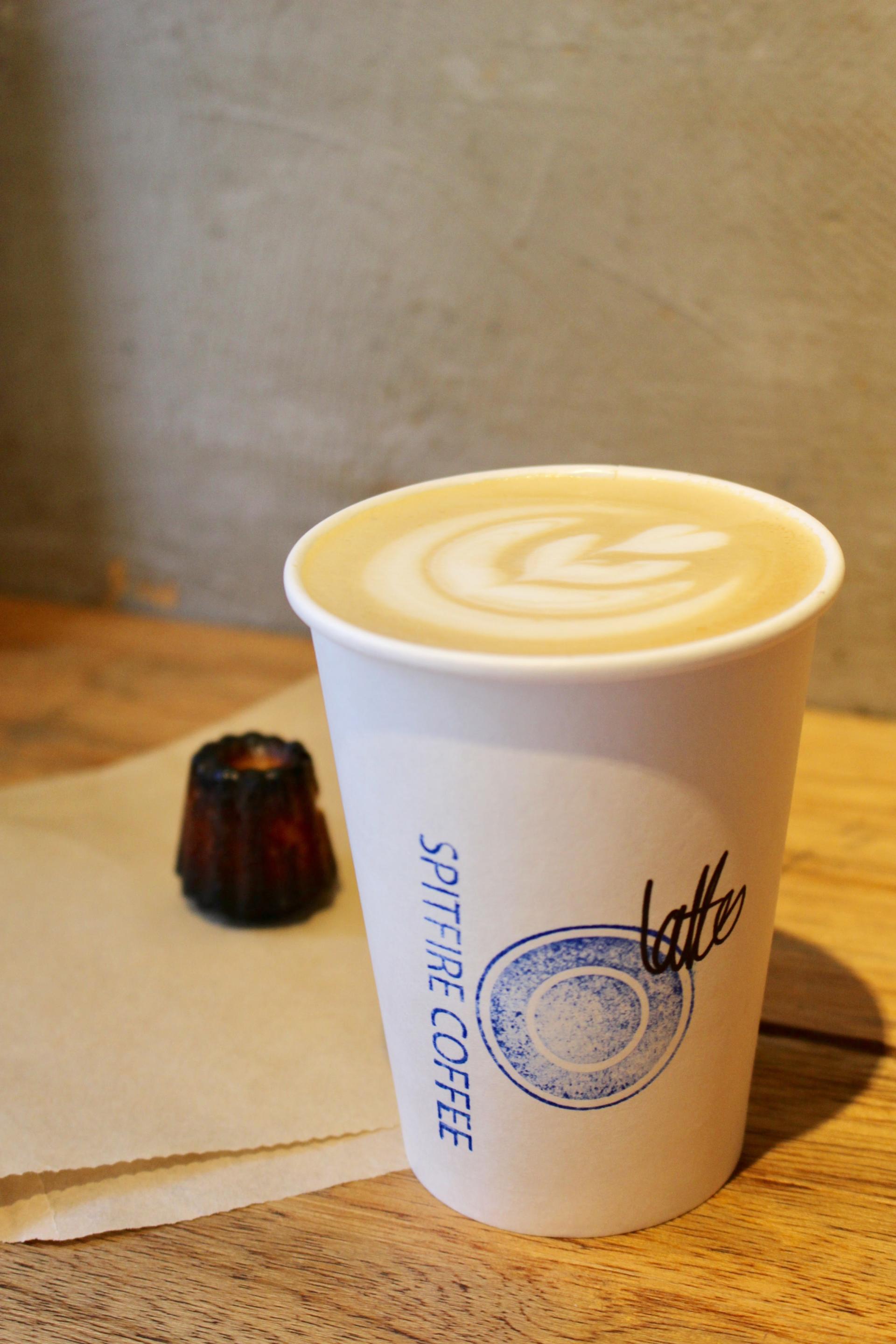 What To Do
As the grandchild of four Holocaust survivors, World War II has always been of interest to me. When I heard about the World War II Museum in New Orleans, I knew we HAD to go. Unfortunately, there wasn't much time. On Saturday morning, before brunch at Commanders Palace, we walked from our Airbnb to the museum and made our way through the exhibits. It was so well done! Next time we are in New Orleans I hope to spend an entire day there.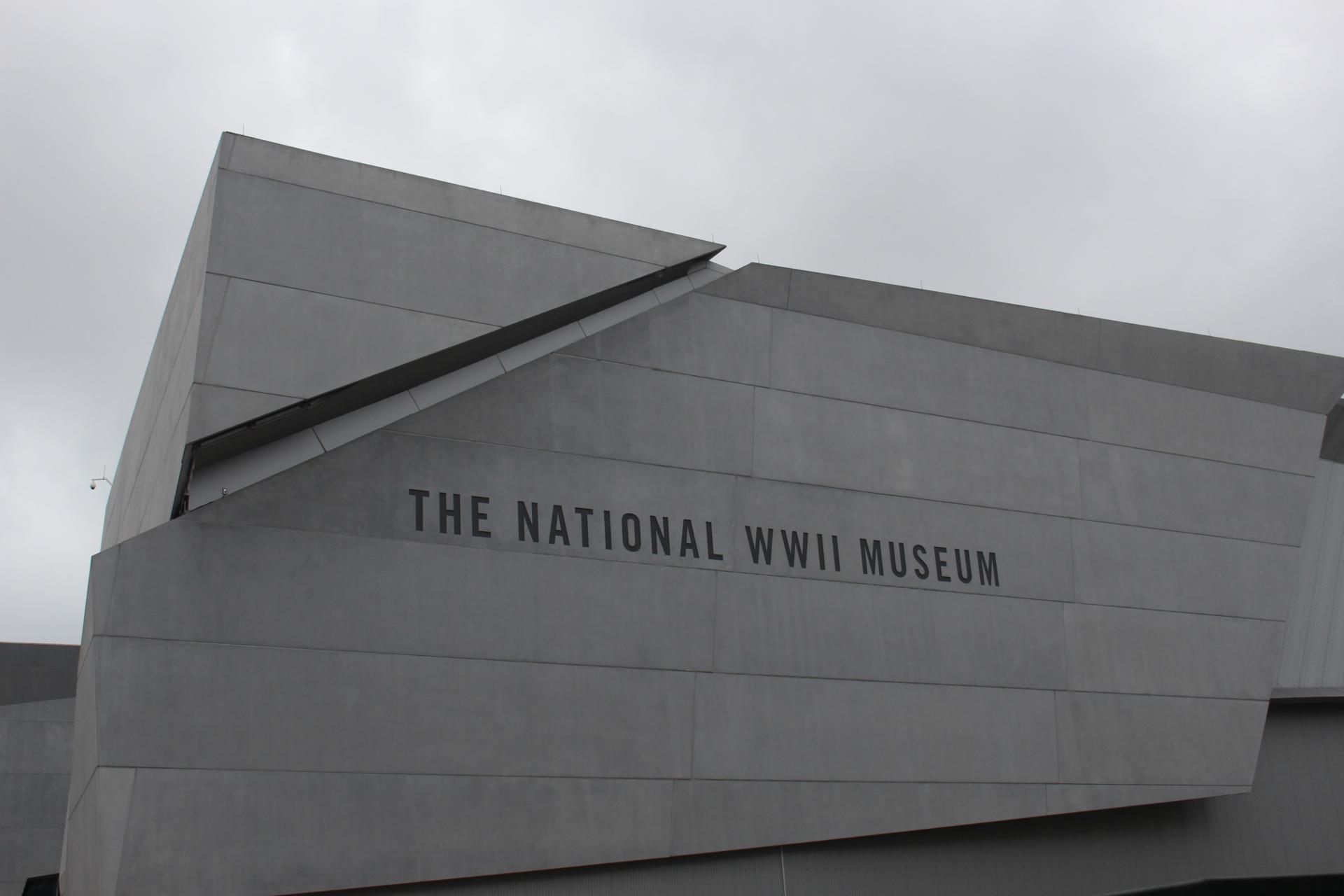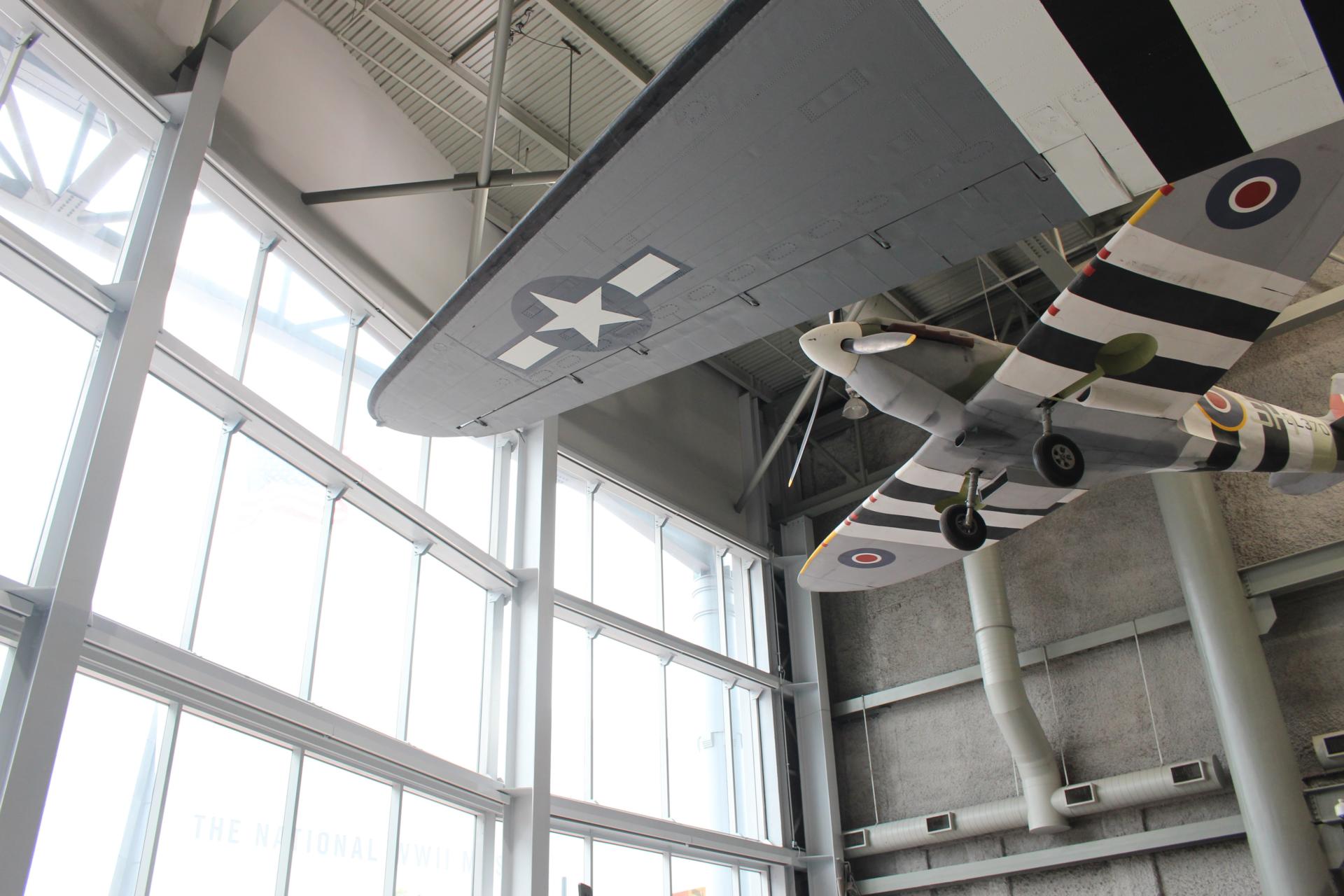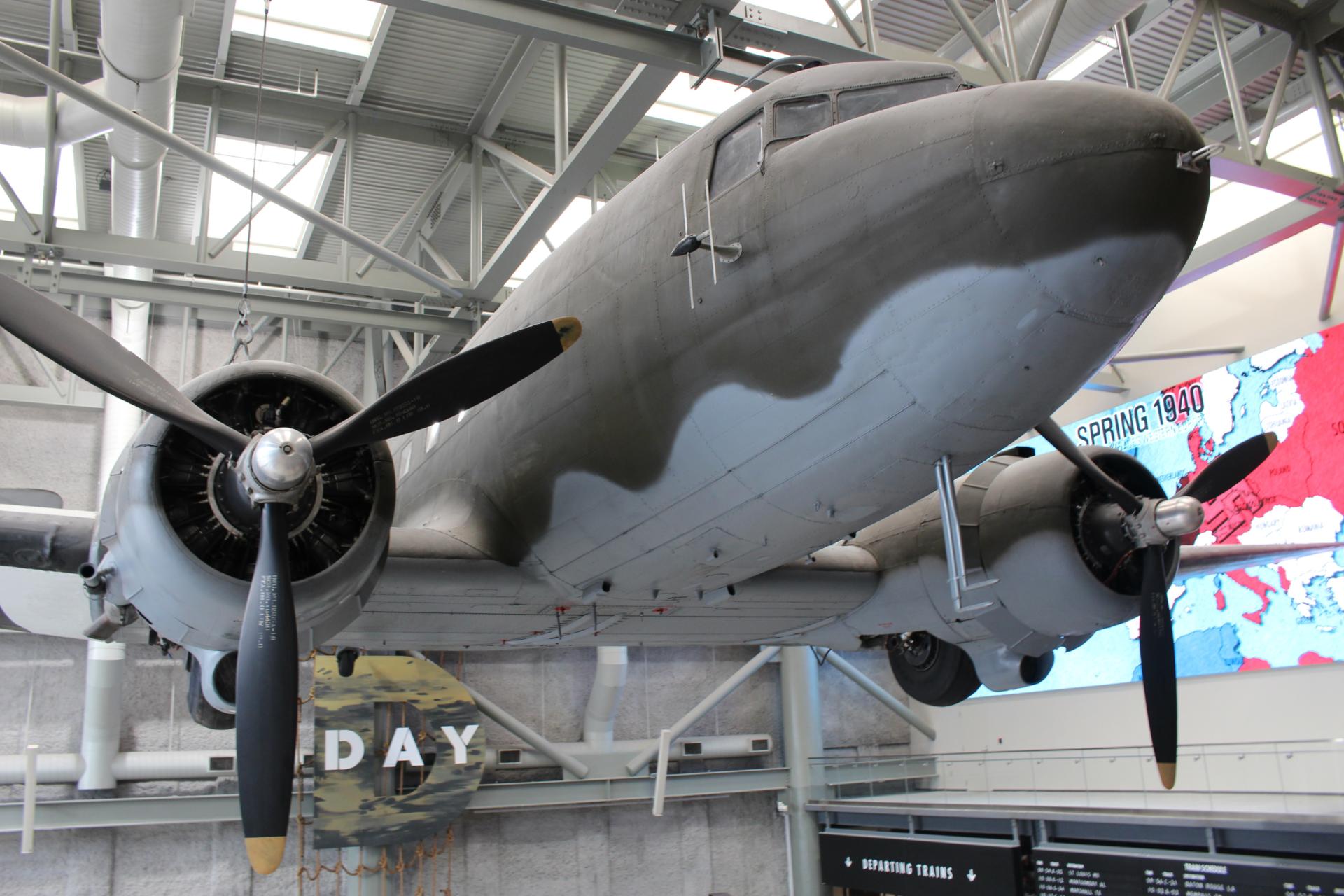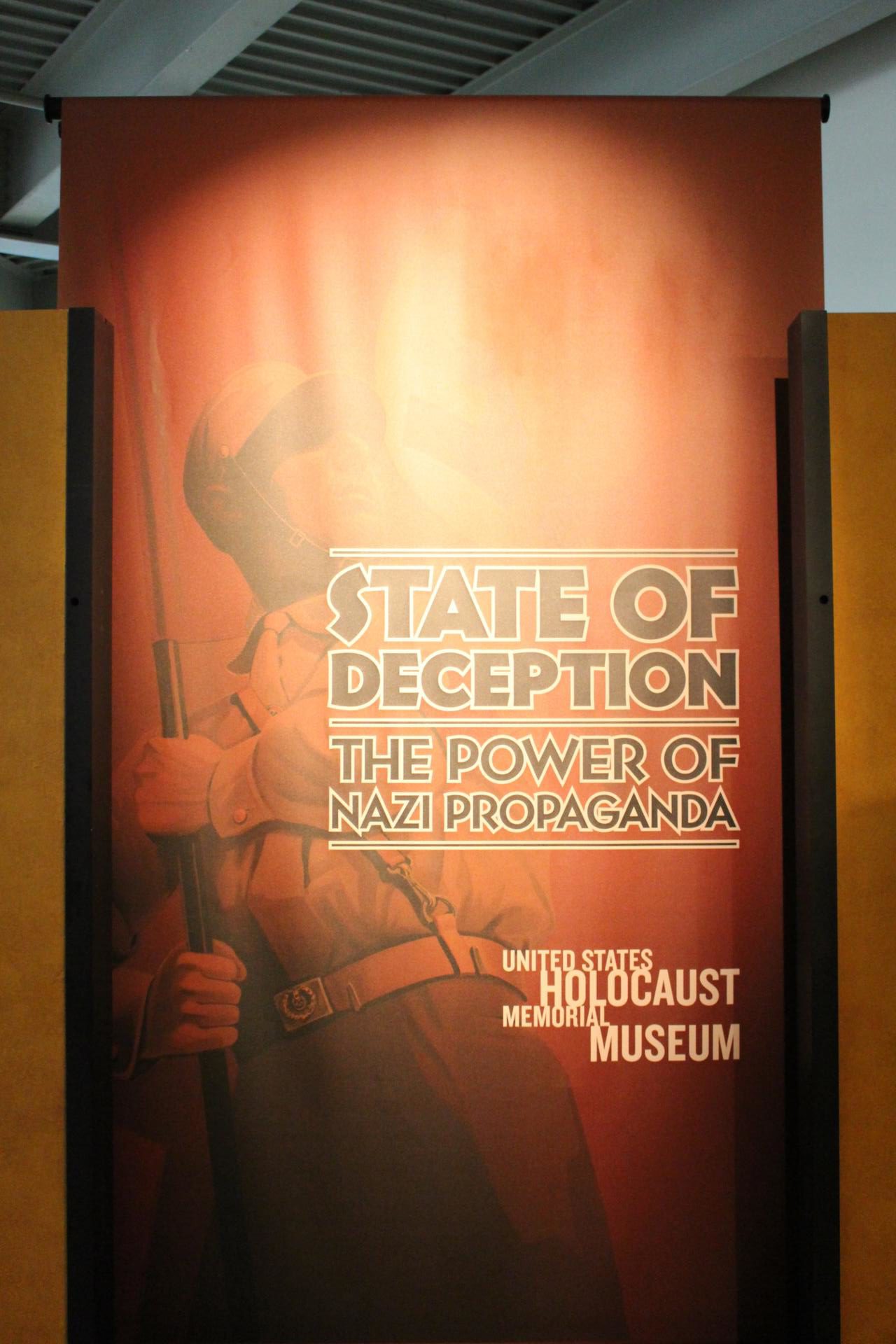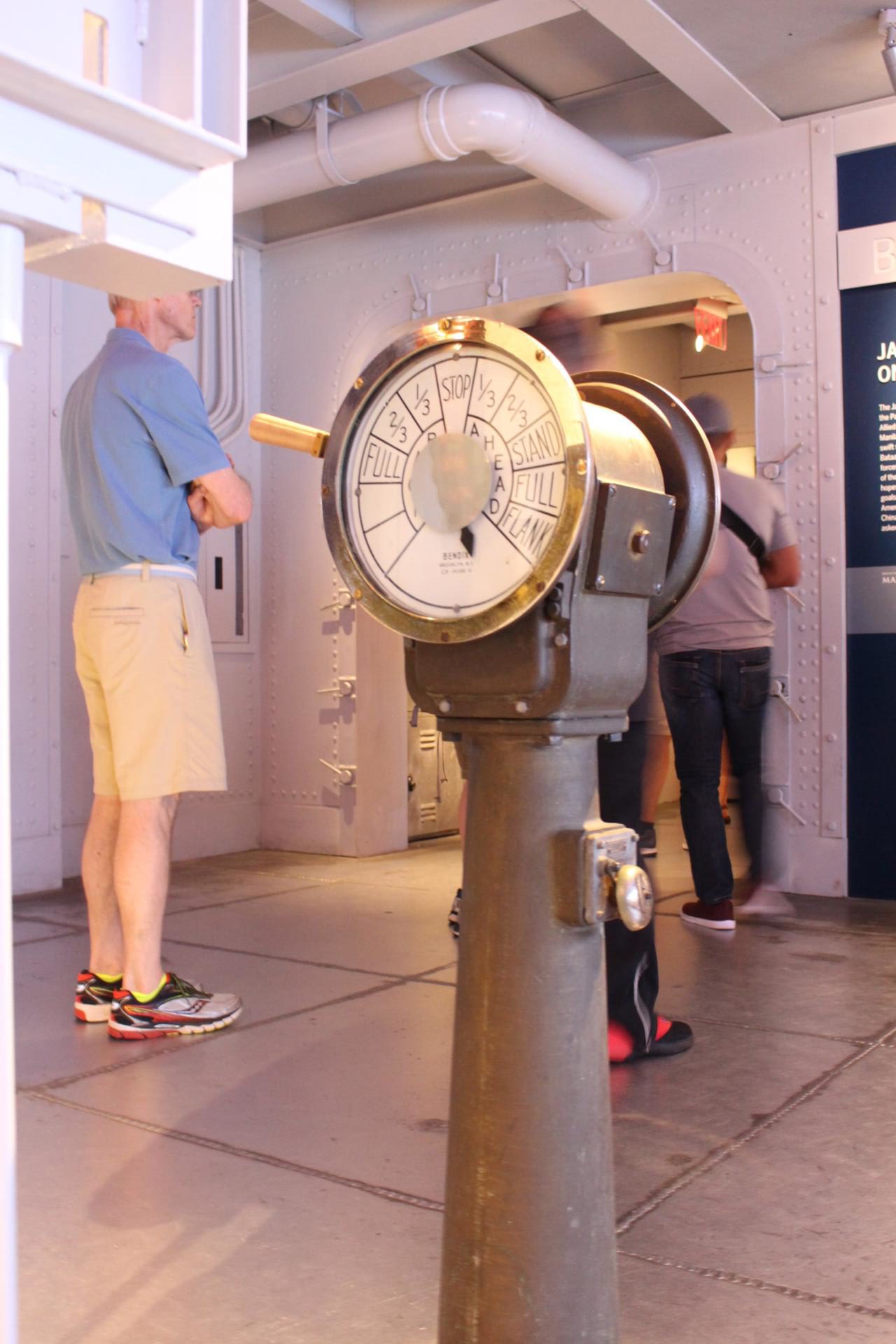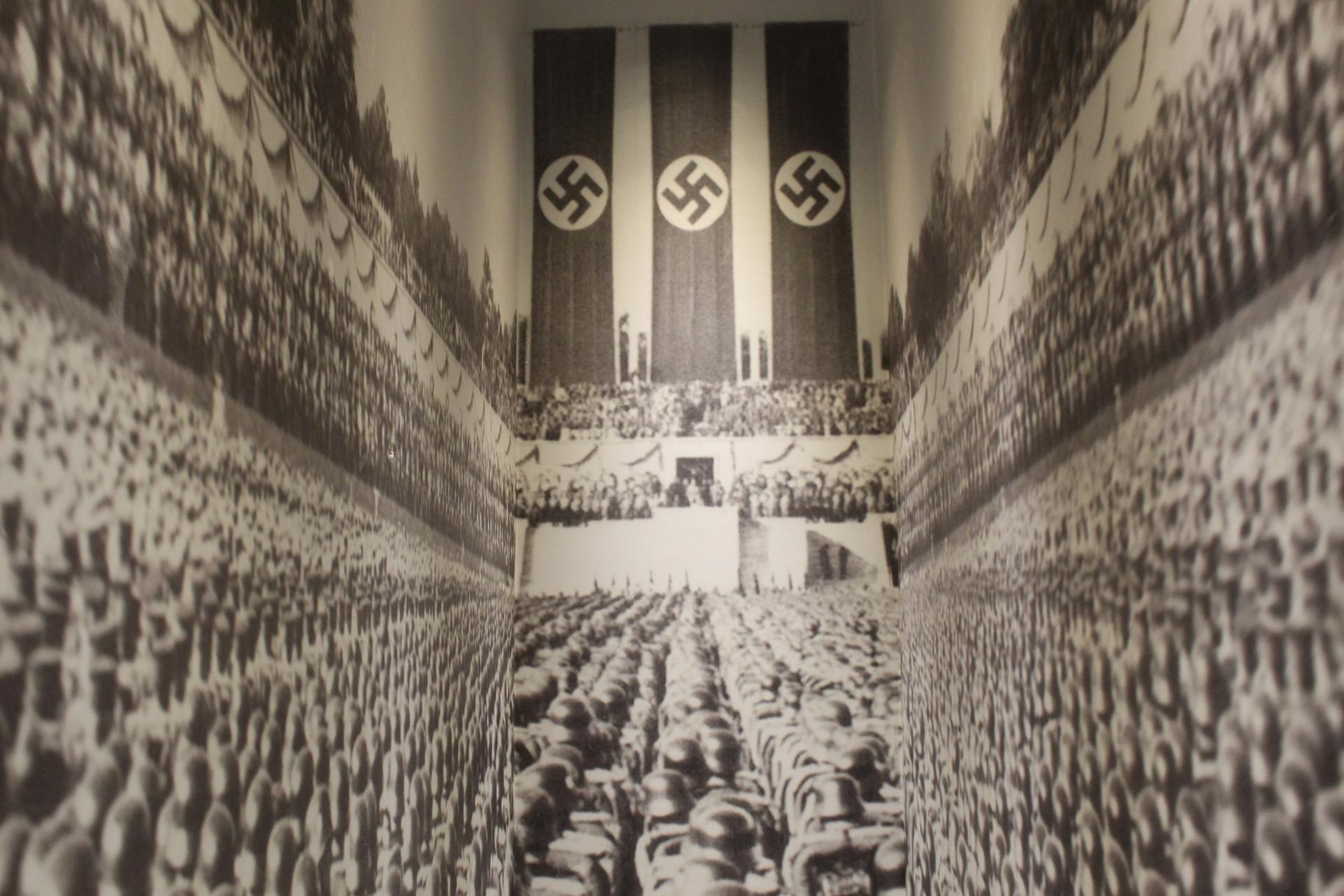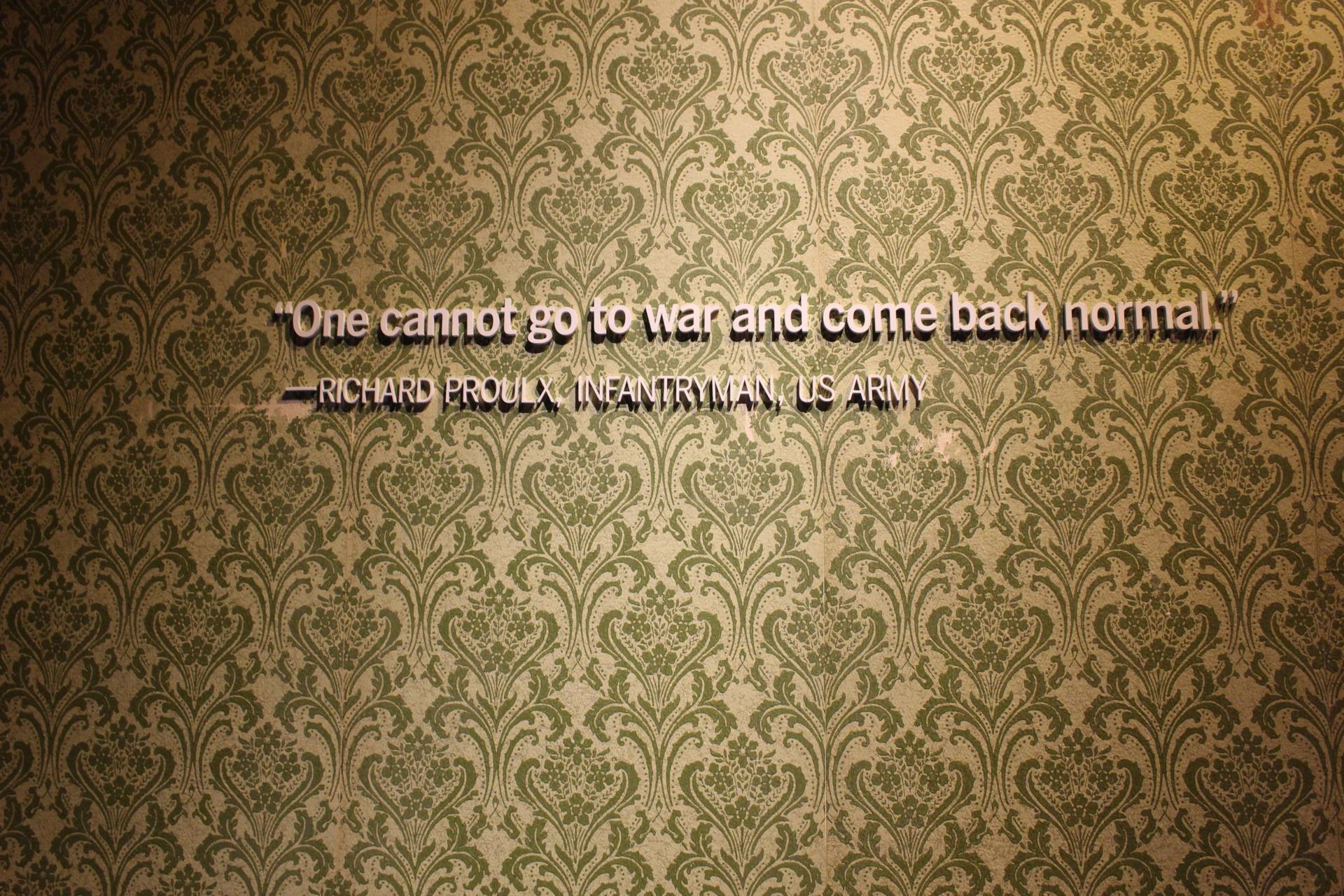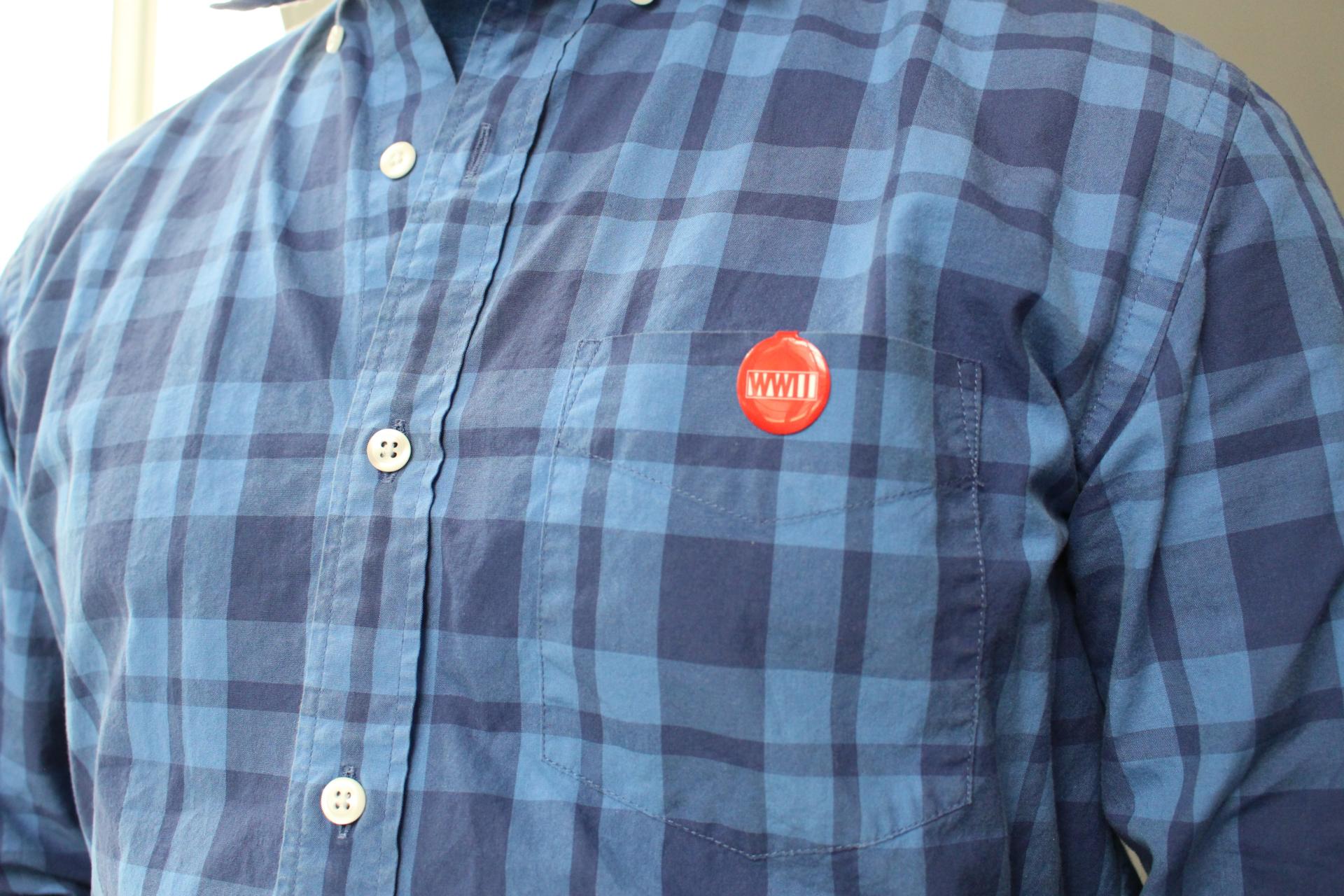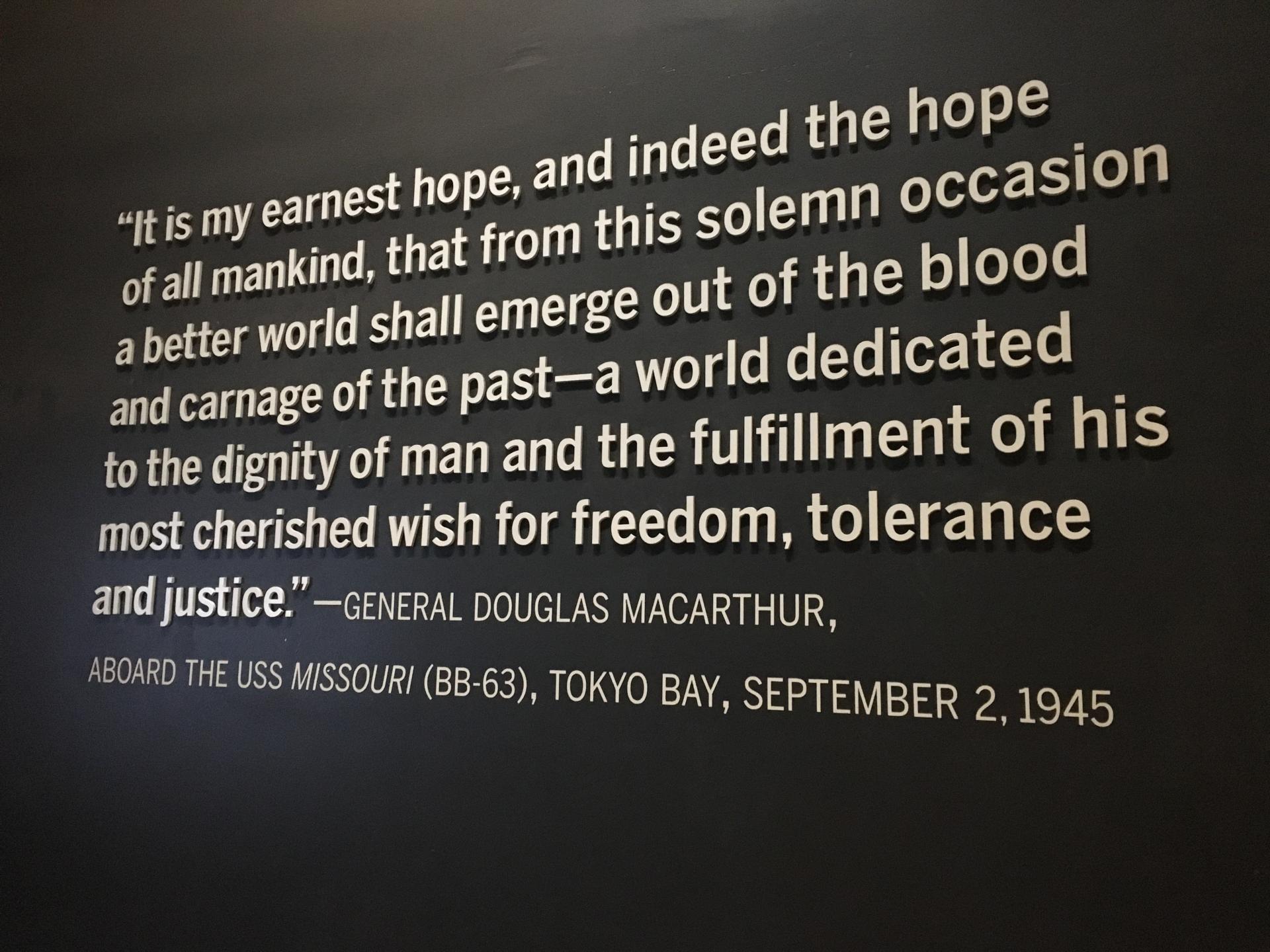 New Orleans School of Cooking
See my review HERE.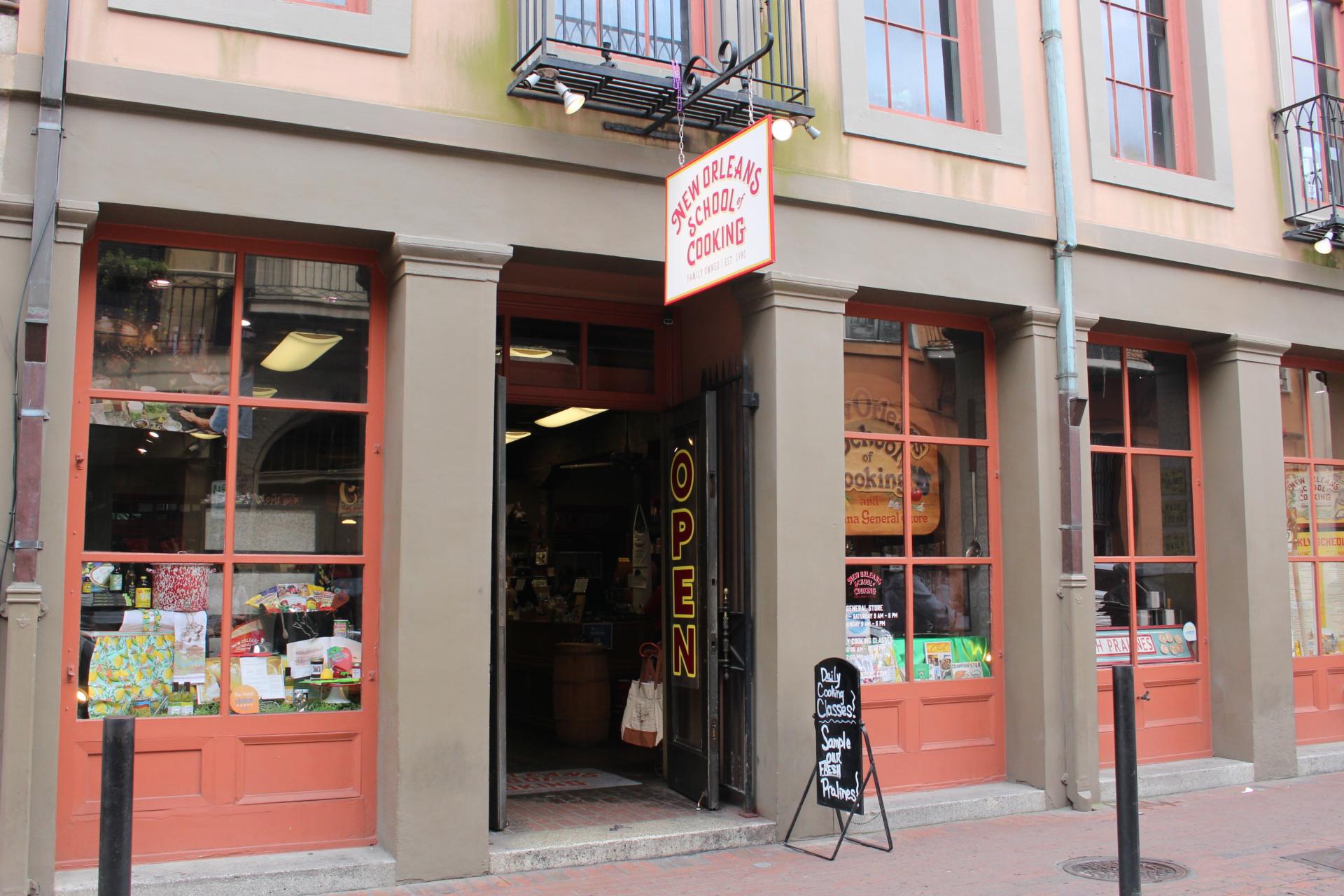 French Quarter Wandering
I HIGHLY recommend that you take some time during your stay in New Orleans to walk through the French Quarter during the day. The homes, stores and buildings are so colorful and have so much history.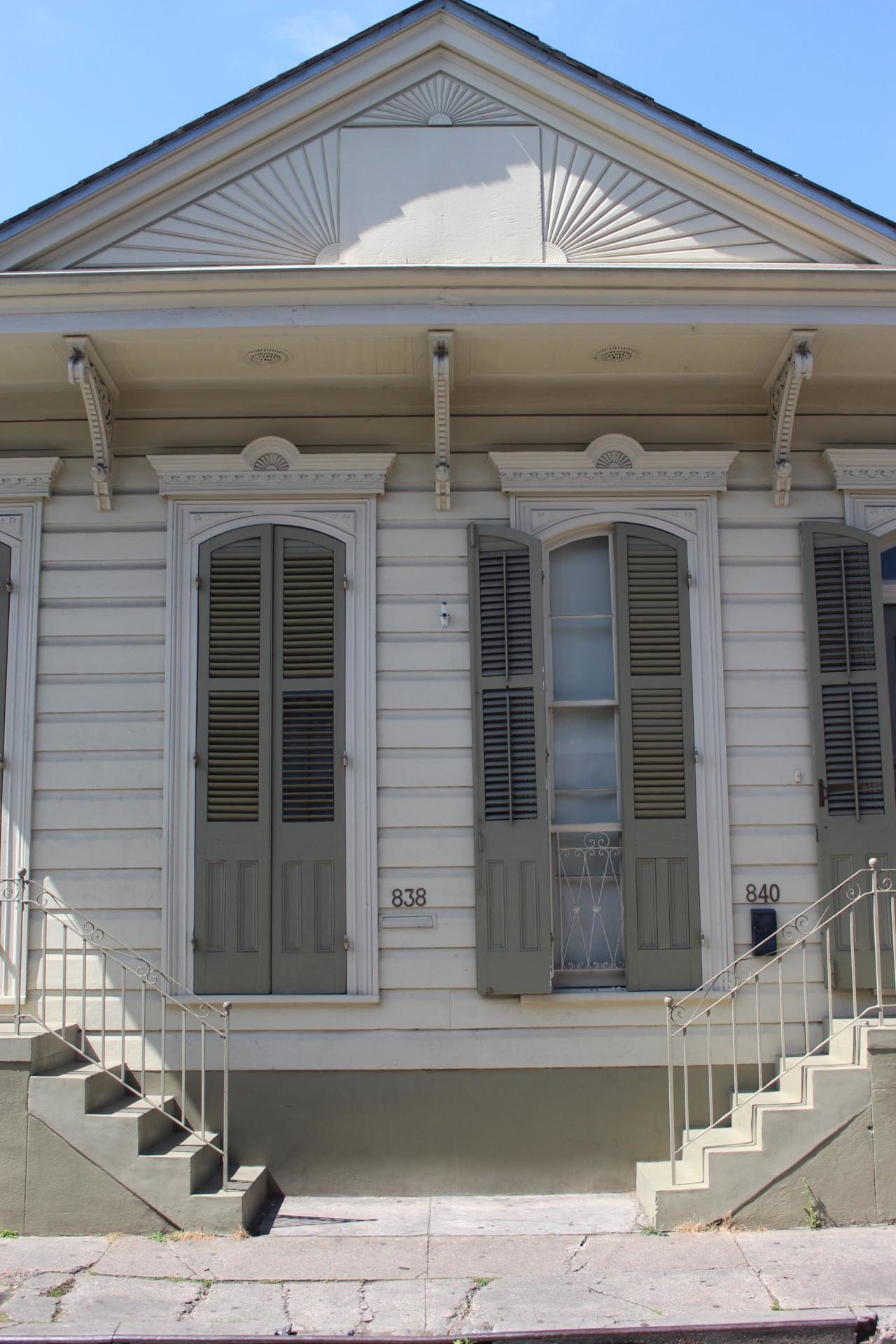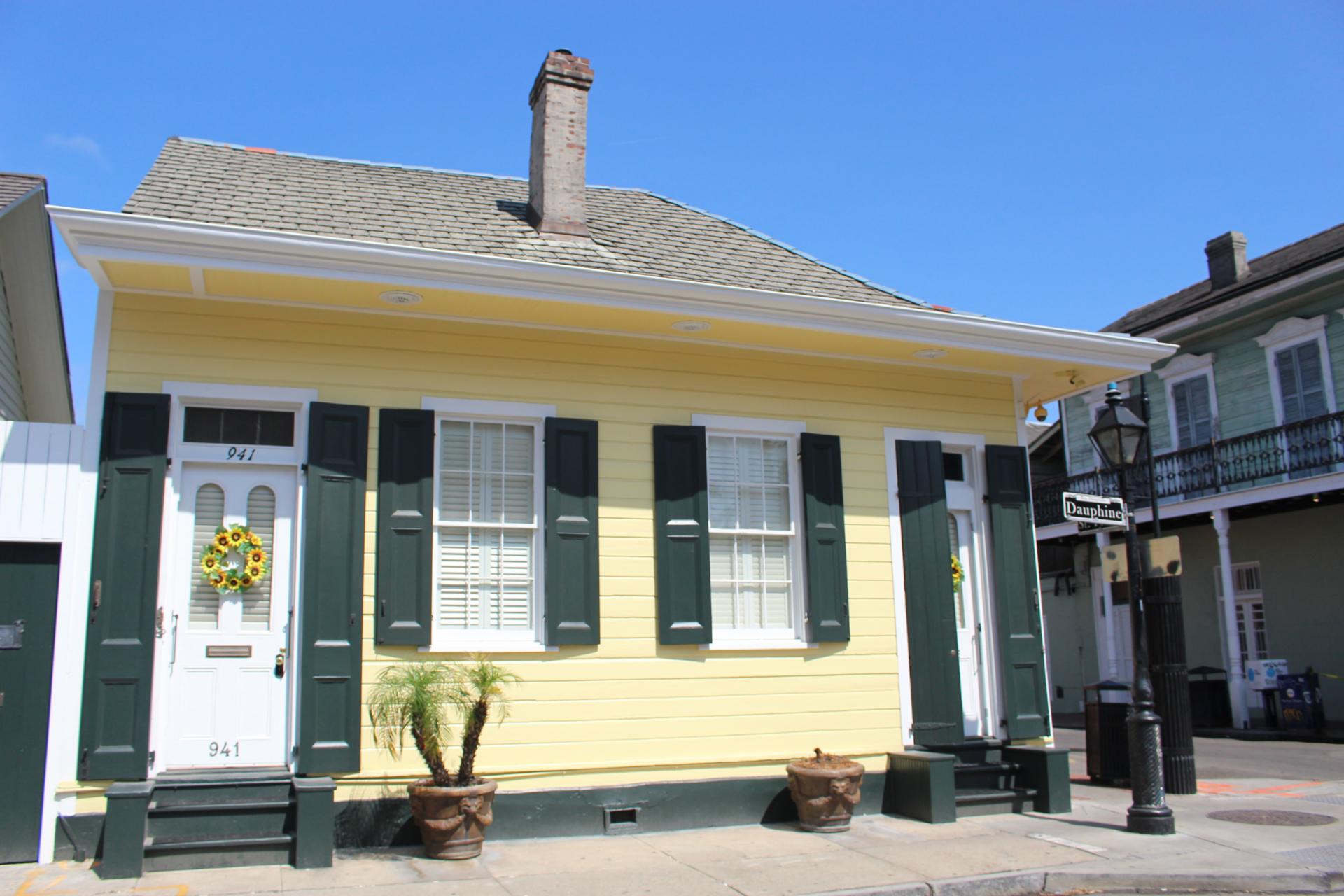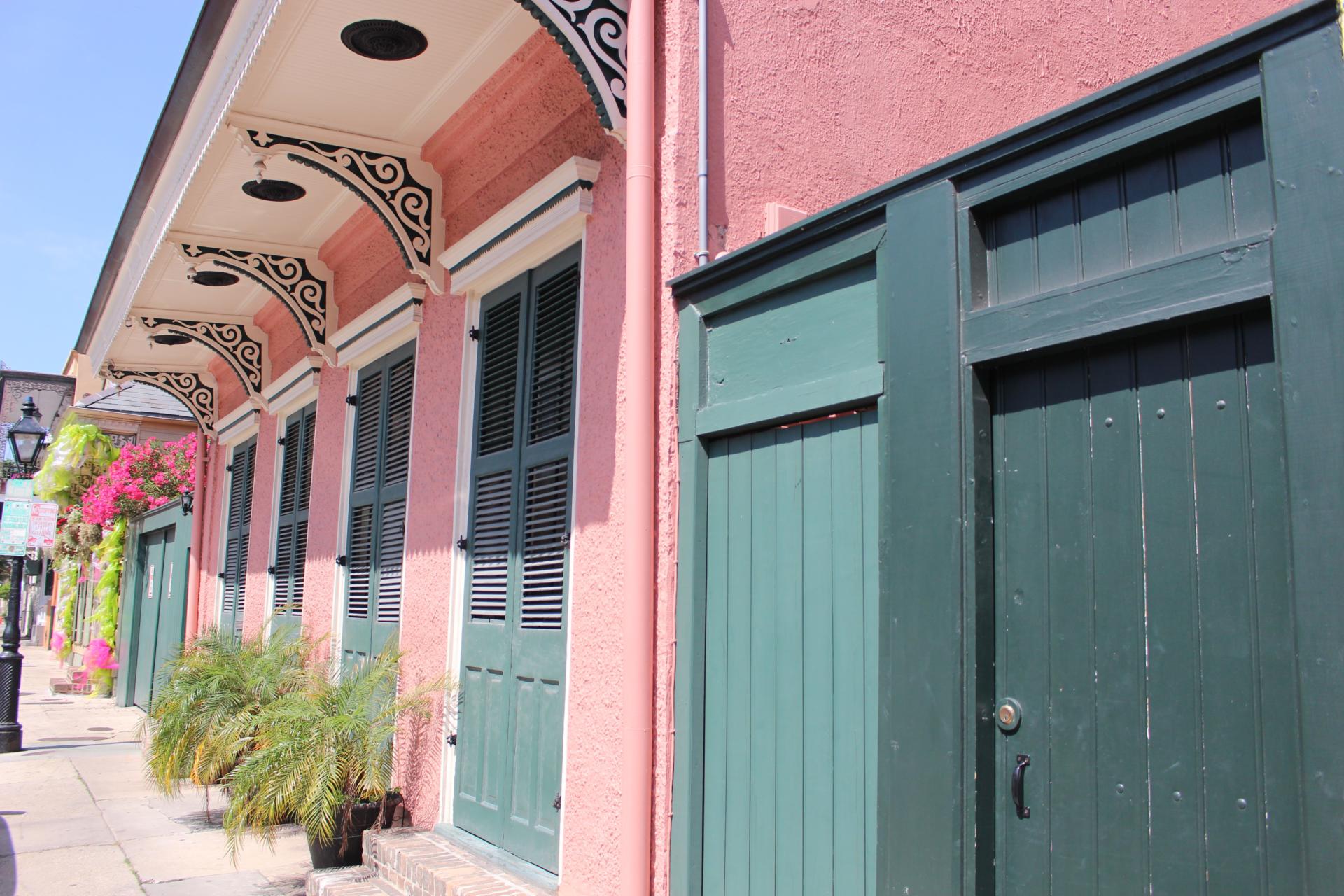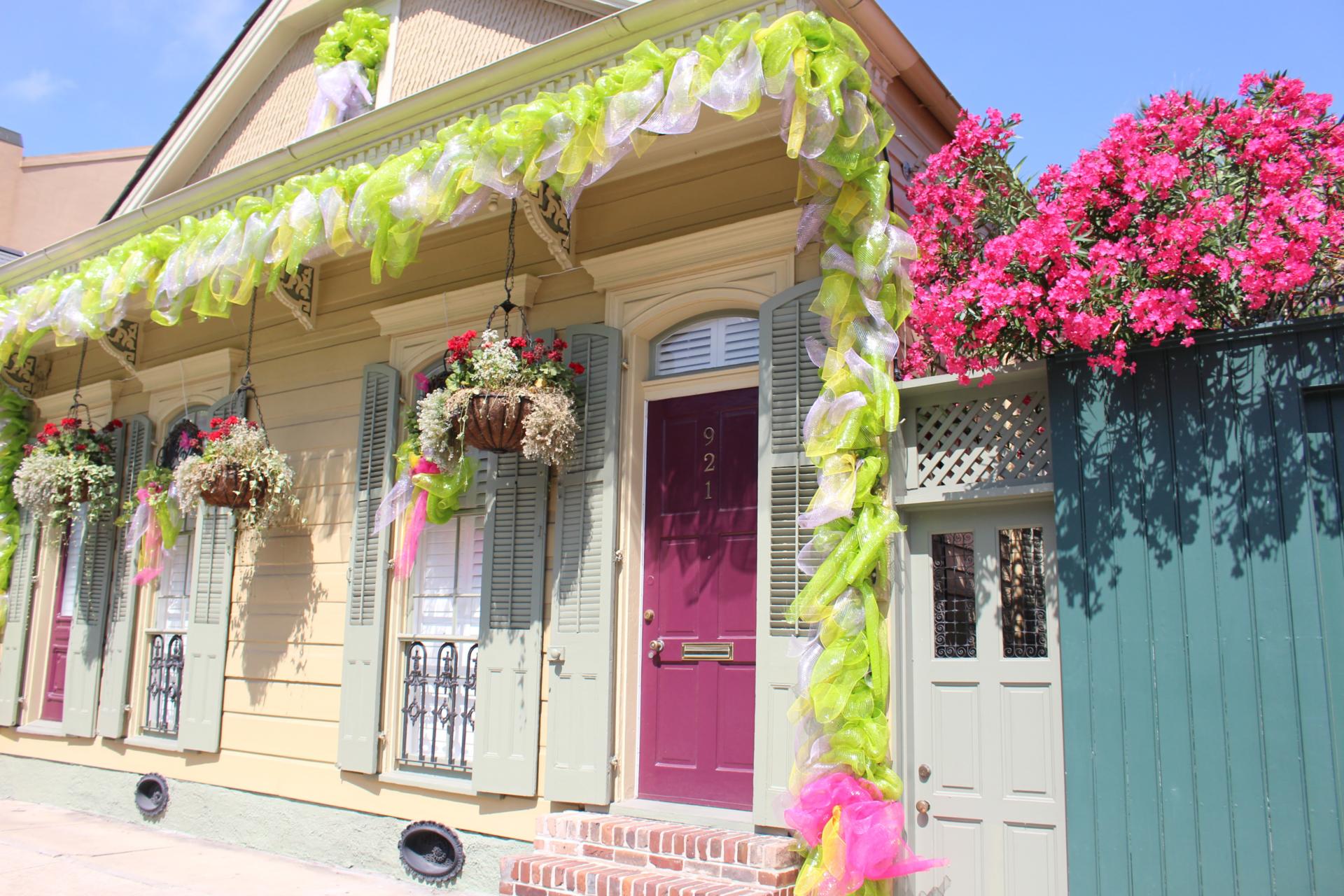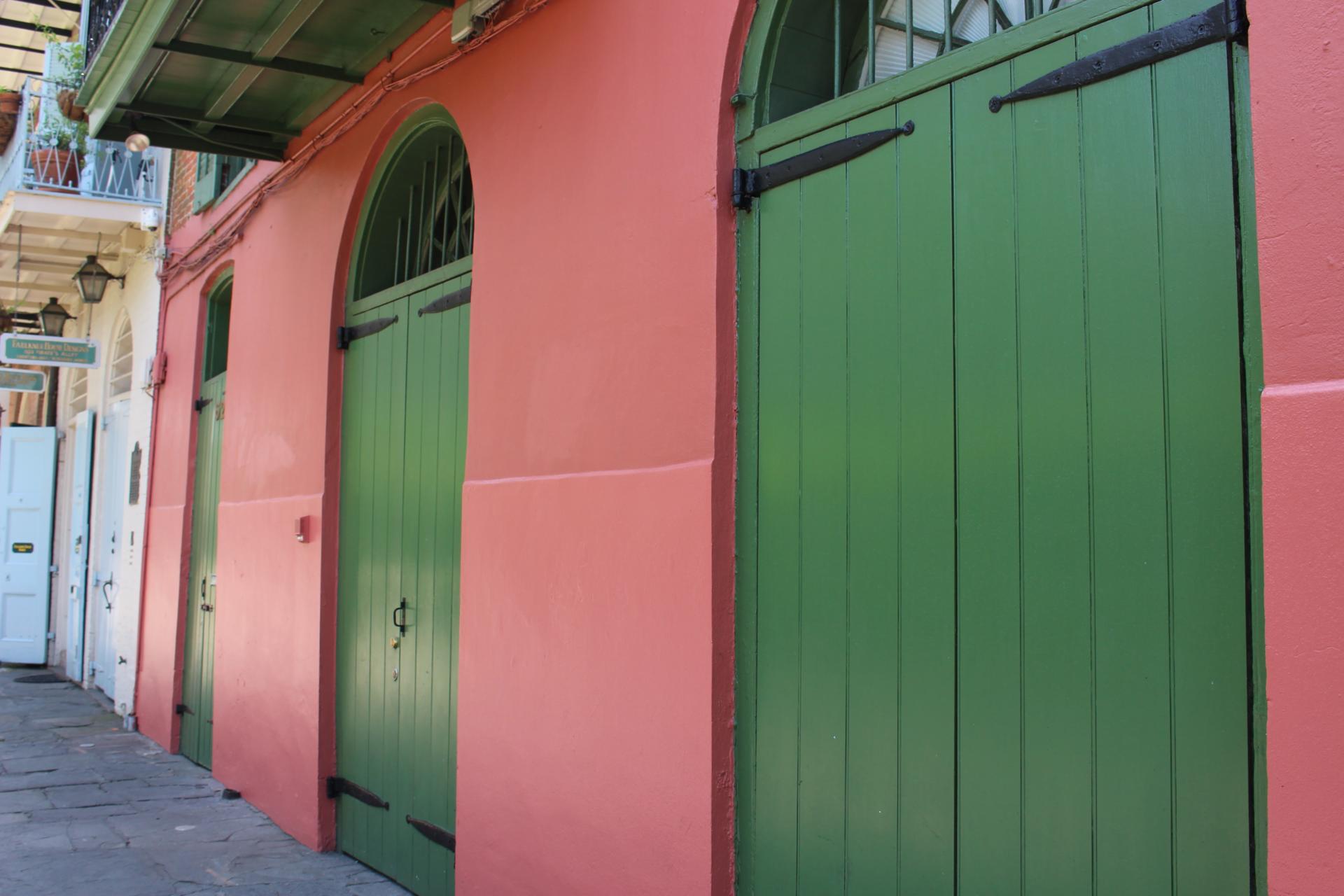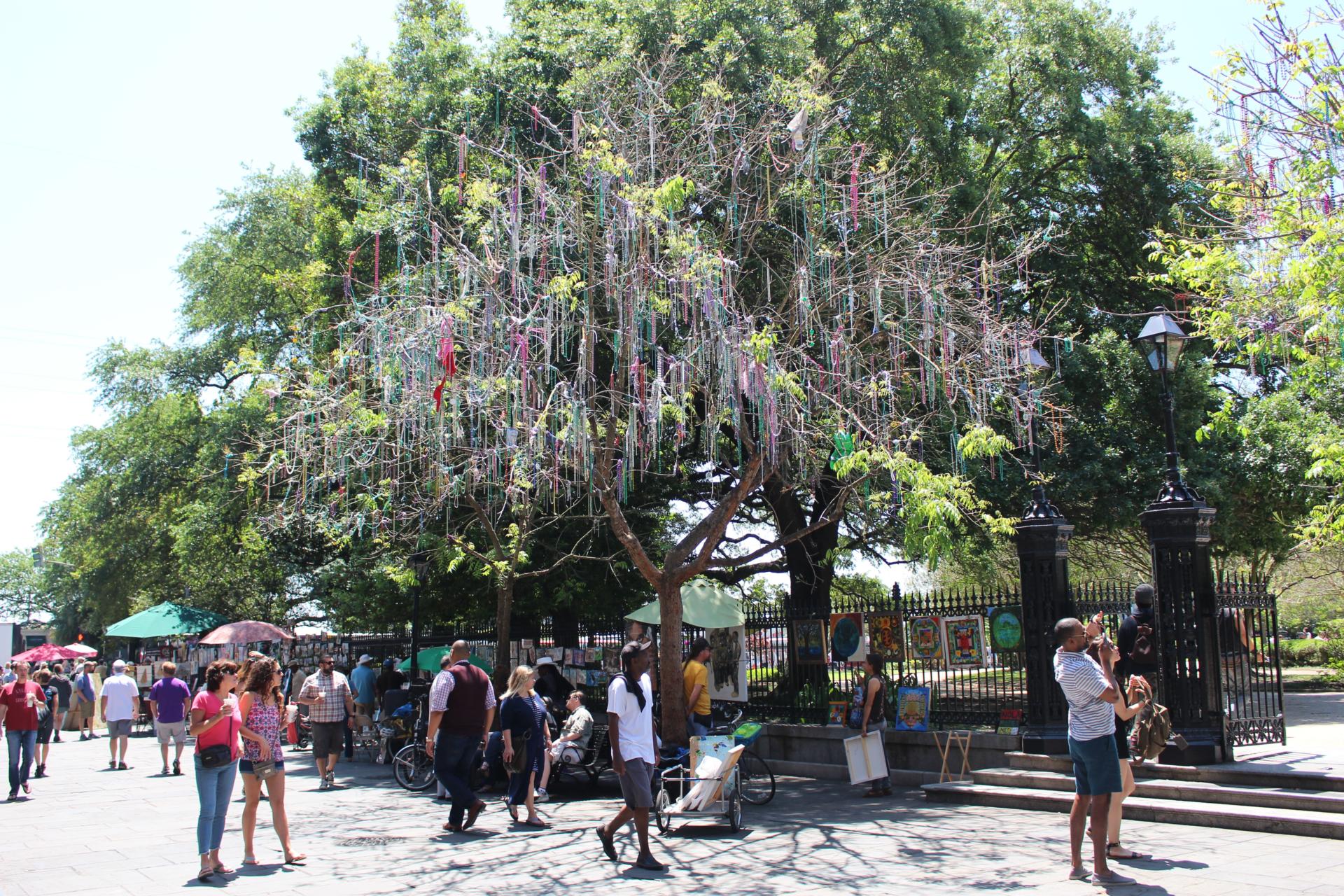 French Quarter – Bourbon Street
If you are looking to party ALL NIGHT LONG then Bourbon Street is the place for you. The street is lined with bars and inexpensive eateries. We wandered through one night. My husband and sister in law shared a famous "Hand Grenade" frozen drink. It was so funny to watch them drink it!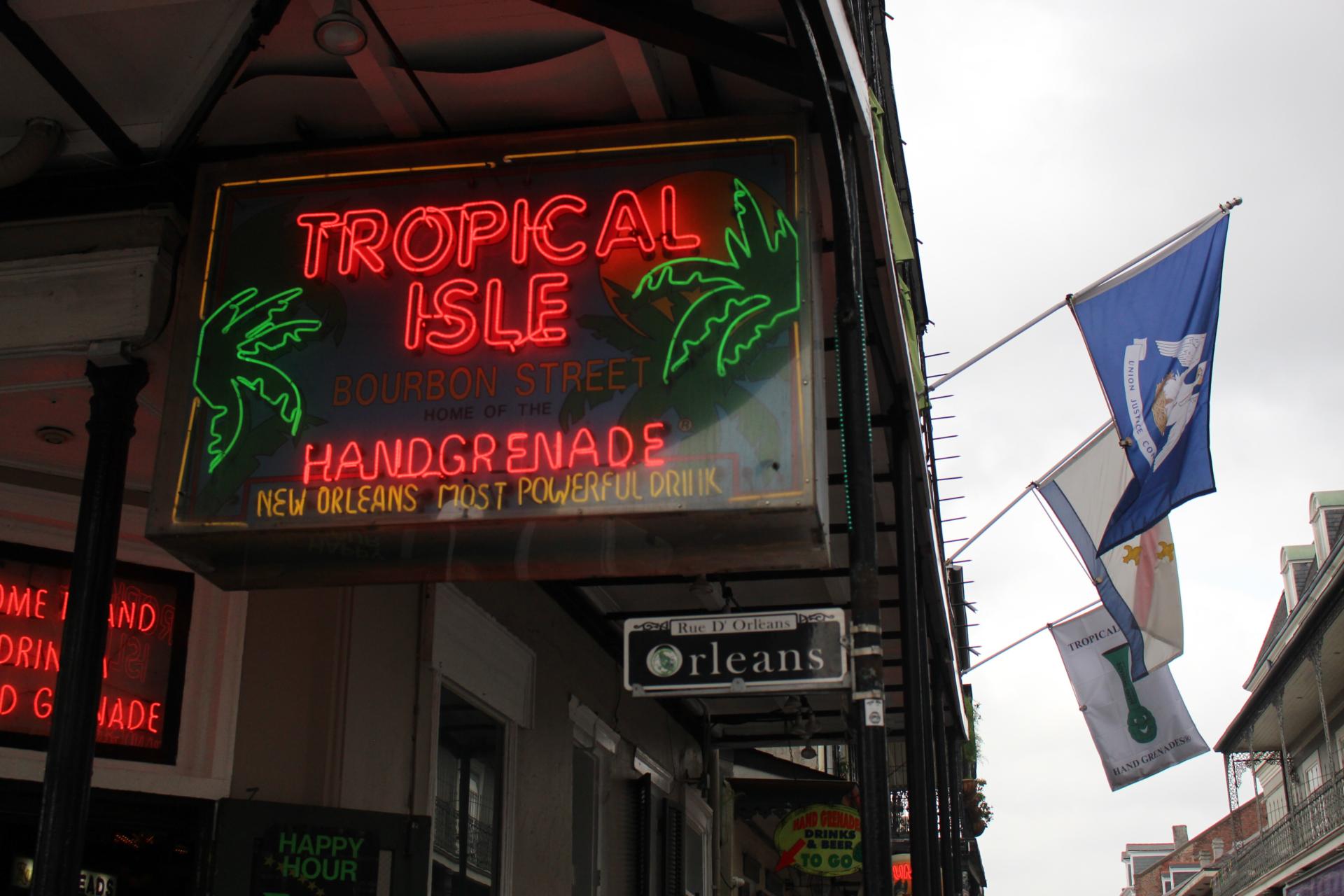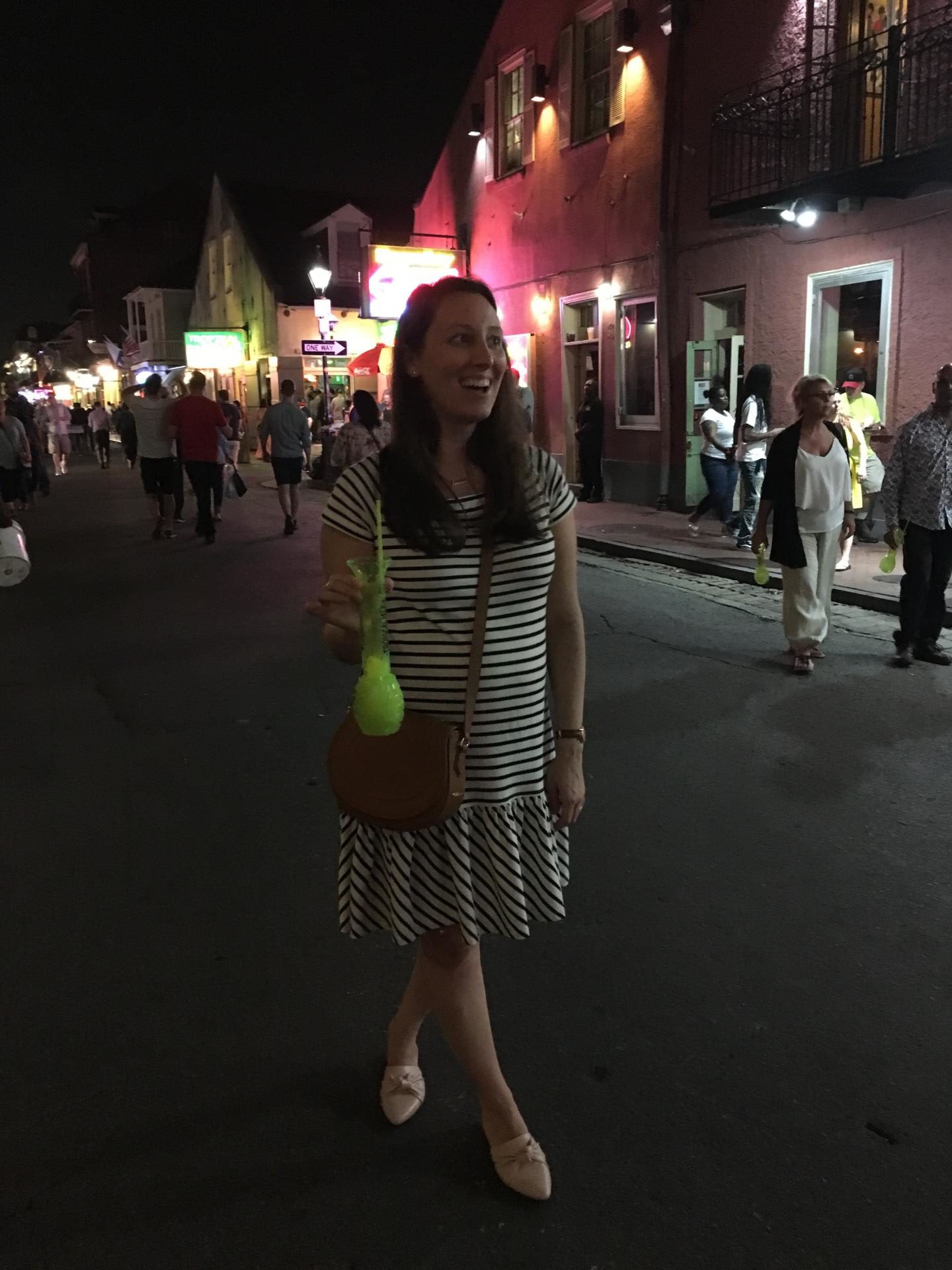 Just Holding the Hand Grenade (no drinks for me #sadface)
French Quarter – Royal Street
Wandering down and around Royal Street in the French Quarter during the day was so fun. Right in front of Rouses Market there was a band playing live jazz. I just plopped myself down on the sidewalk and listened for hours. The music was AMAZING!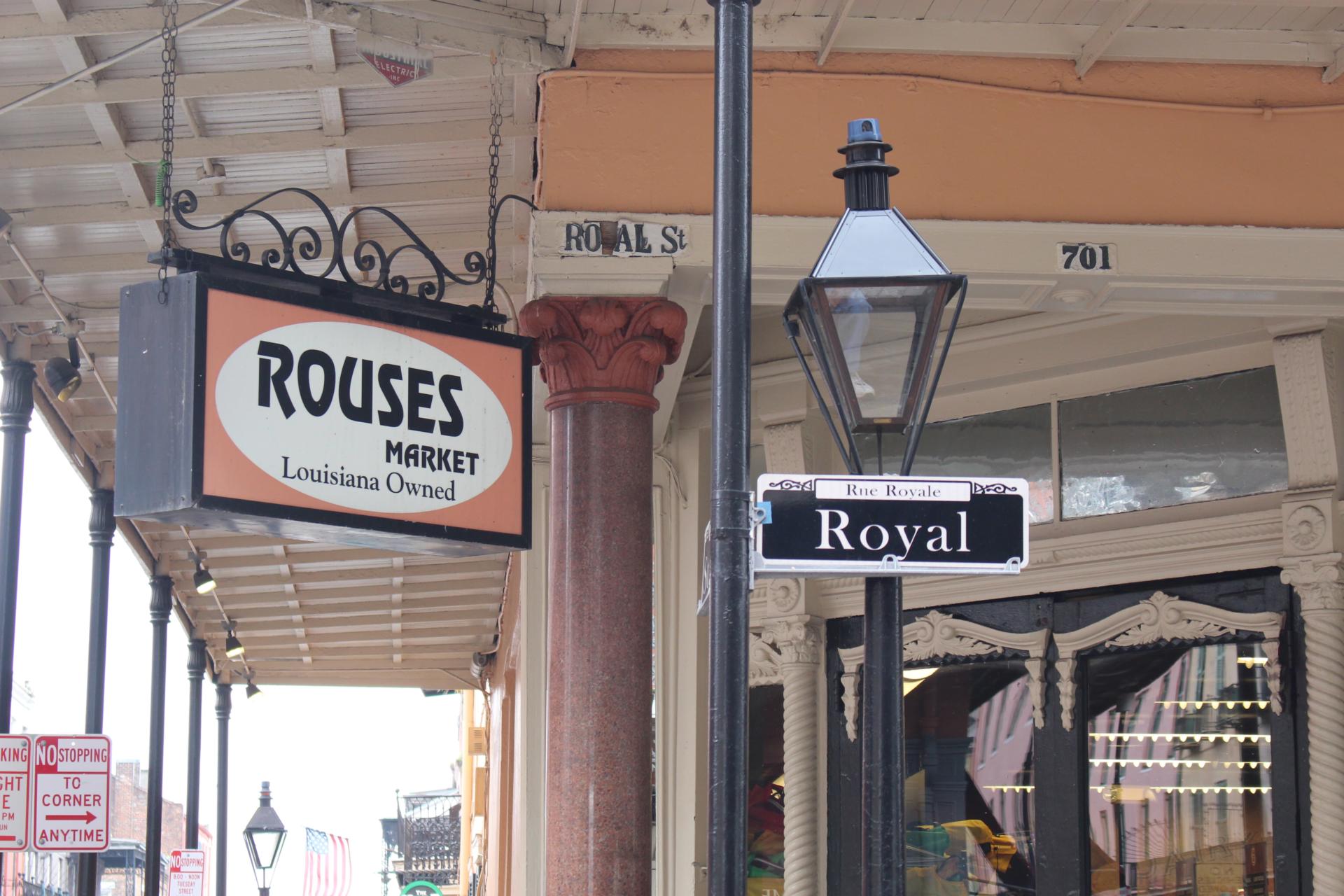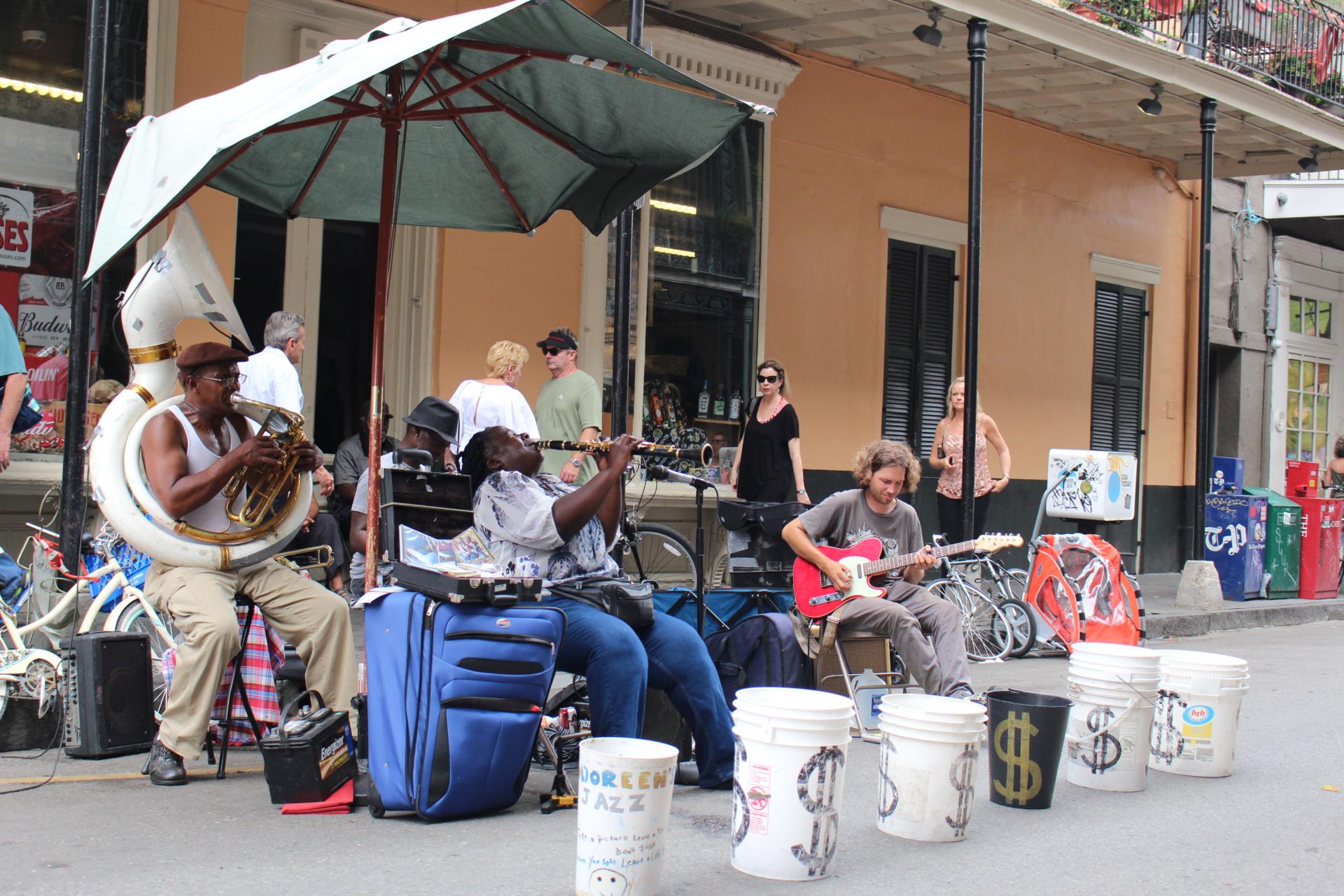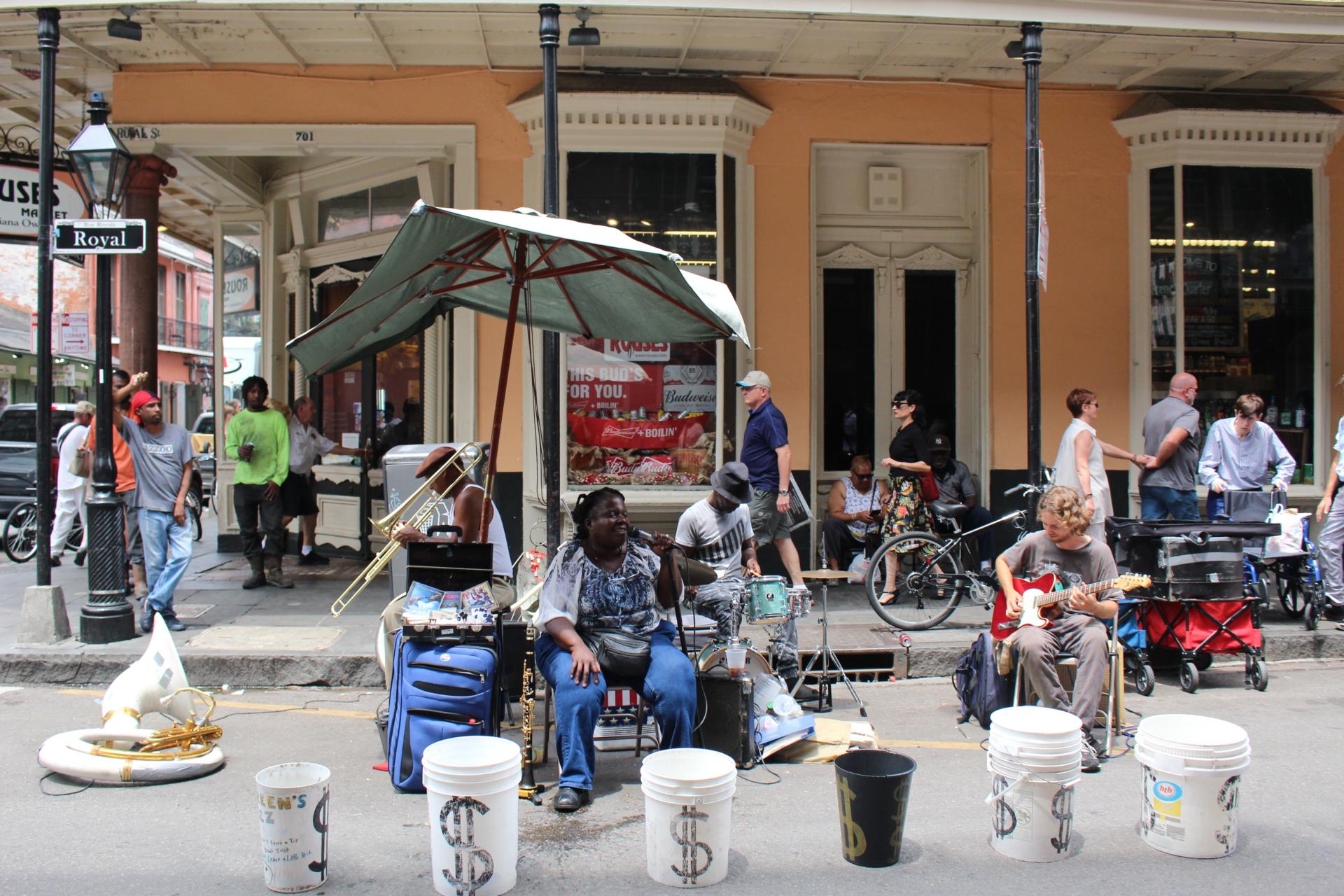 As luck would have it, we happened to be in town for Jazz Fest! My friends had been raving about it for YEARS! Unfortunately the weather wasn't really cooperating with us. It was hot, humid, sticky, and thunder storming ALL WEEKEND LONG. Not good if you are planning to be outside for an extended period of time. As a result, we weren't able to spend as much time at Jazz Fest as we would have liked.
The racetrack was filled with WALL TO WALL people. There were stages at different locations throughout, as well as a million different food and drink options. After walking in and around a bit, we found a spot on the grass near the stage we wanted to listen to.  It was nice to sit for a while and listen to some live music. They had such great bands and musicians!
We hope to come back in the future!