As I enter the last few weeks of my pregnancy, I just want to be comfortable and cool. The way I have been accomplishing this goal is by wearing light and airy dresses, like this non-maternity one from Chicwish! It is a cotton and linen mix, which is perfect for those extra hot summer days! And it is super cute too boot. I just couldn't resist the rainbow colored tassels. They are so fun! The dress is so easy to move in. I twirl around in it ALL THE TIME.
I have been pairing it with my new lavender heeled sandals. I pre-ordered these babies MONTHS ago and they arrived just in time for my birthday, last month. I have been wearing them NON-STOP ever since, including to the office or out on date night! They are incredibly comfortable and don't you just love that light shade of lavender. It is so pretty and feminine. I am saving up for the Knotted Slide and St. Tropez Sandal by the same brand now! Whats even better about these sandals is that they are made in my hometown of Los Angeles. A little LA connection is always a good thing!
Thank you Chicwish for partnering on this post.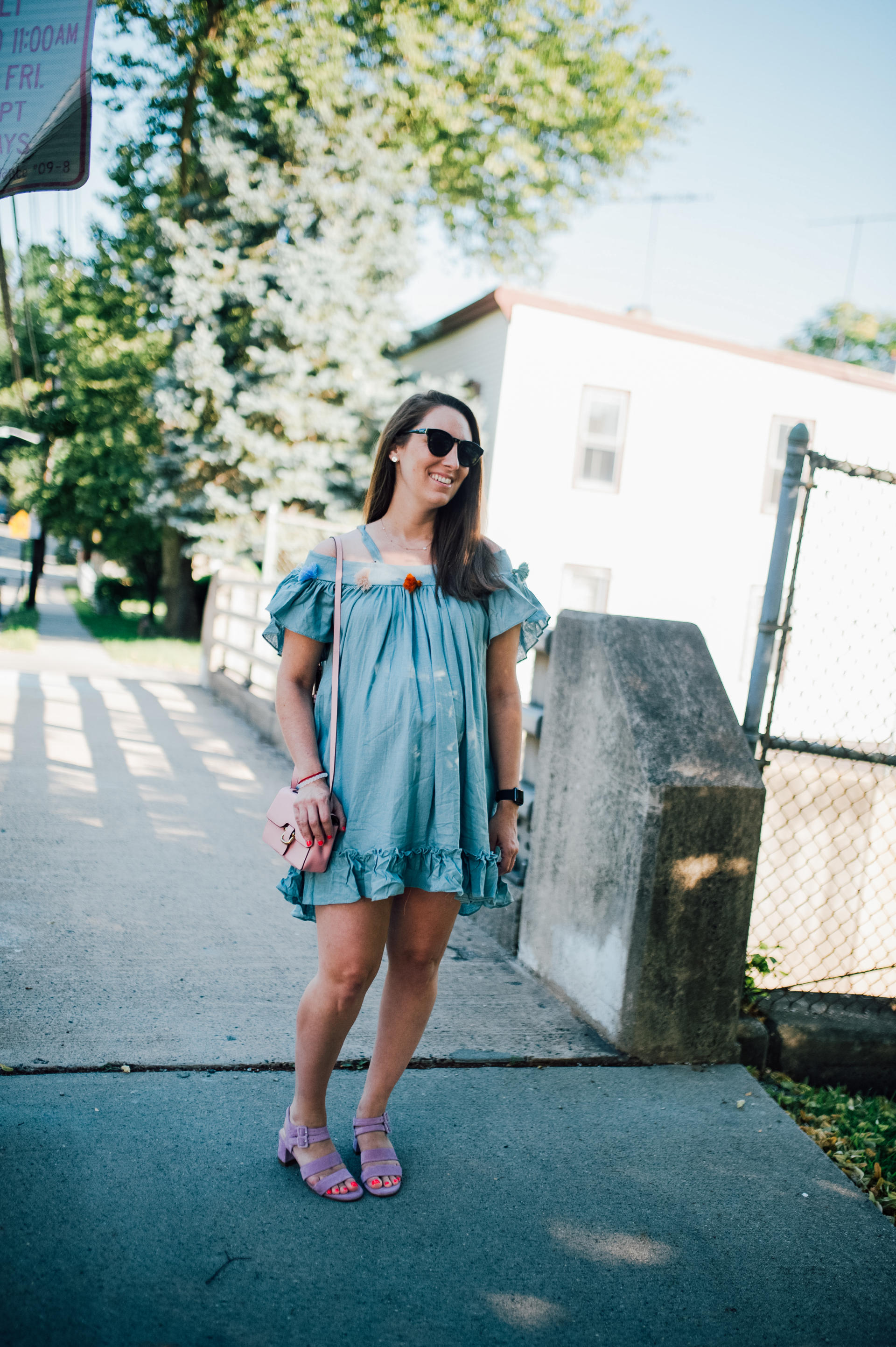 Dress (c/o), Shoes, Bag, Watch, Bracelet, Sunglasses, Earrings