As you know, E and I moved into our new house a few weeks ago. So exciting, but OH MY GOD is it a lot of work to move! Moving while pregnant is ROUGH. Though, as far as moves go, this one has been pretty smooth.
It feels like we have been unpacking NON-STOP. We are trying to make sure everything is unpacked and ready to go before bebe W's arrival! Two weekends ago, we decided to take an unpacking break and head down to the Jersey shore for lunch. My in-laws suggested that we head to Rooney's in Long Branch. It is one of their favorite restaurants down there. E had been before, but I was a first timer. Upon arrival, I instantly understood why they loved it so much. It is right on the beach!
The restaurant was PACKED, but the hostess was able to find us a table outside right in front. It was so nice to be able to be so close to the ocean! E immediately ordered a beer, while I ordered a lemonade. A little something refreshing for both of us. As we looked over the menu, I was impressed and overwhelmed by how many Jessica-friendly options there were! We decided to start with the Tuna Bruschetta, which came with a ridiculous amount of seared tuna. We really loved the spicy guacamole and orange ginger drizzle that was layered with the tuna. The combination of the two flavors was really nice!
For our mains, I was immediately drawn to their Balsamic Basil Mahi Mahi sandwich. It sounded great, but I was REALLY craving Blackened Mahi Mahi. Blackened fish is one of my FAVORITE things. Thankfully, the chef was able blacken the fish for me! What a pregnant woman wants, a pregnant woman gets!
E cannot (and will not) resist a soft shell crab, so when he saw that they had a Pretzel Crusted Soft Shell Crab sandwich, he was sold! Pretzel crusted anything and E is IN! I should make E some pretzel crusted mushrooms and see if that would entice him to eat them….
Once we had our drinks and we placed our orders, they brought out a plate of house made pita chips and hummus. Both were delicious! We may have actually licked the plate clean. It was a little while before our food arrived, which was fine because they were busy and we were enjoying the fresh ocean air and each other's company. Once the food arrived, E and I were all about our dishes. We dove right in! Each of our sandwiches came with house made kettle chips with Old Bay seasoning. They had a nice kick to them! We each devoured our sandwiches and chips. They were so well seasoned!
Then they brought out the dessert menu and we noticed that they were serving Key Lime Pie. It is one of my all-time favorite desserts to eat at the Jersey Shore. I HAD to get a slice. And I shared with E….a little anyway!
While we were eating dessert, we overhead that there was a great Italian ices place nearby. Of course we had try it! So, after allowing ourselves to digest a bit, we rolled out to the car and drove to Strollo's Lighthouse Italian Ices. E was under the impression that we were going to get one to share. Ha! I immediately quashed that thought and convinced him to get his own. I ordered a small cherry and blue raspberry, while E ordered his root beer (WEIRD) and blue raspberry. We were each pleased with our respective choices! The ices were so refreshing on that hot day! I can't wait to bring bebe W here next summer!
What a perfect summer afternoon by the shore!
Rooney's Oceanfront, 100 Ocean Avenue North, Long Branch, New Jersey 07740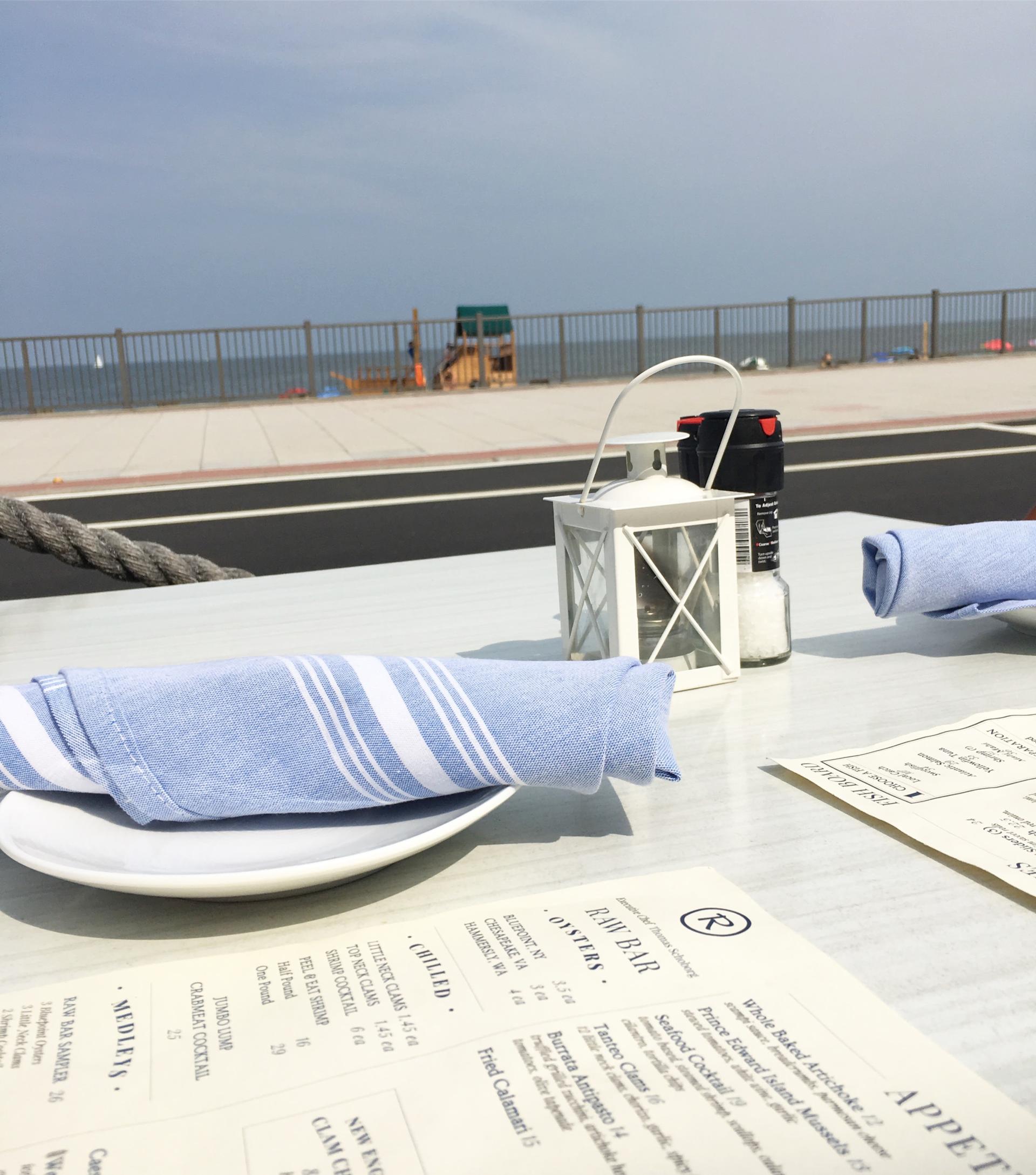 Our View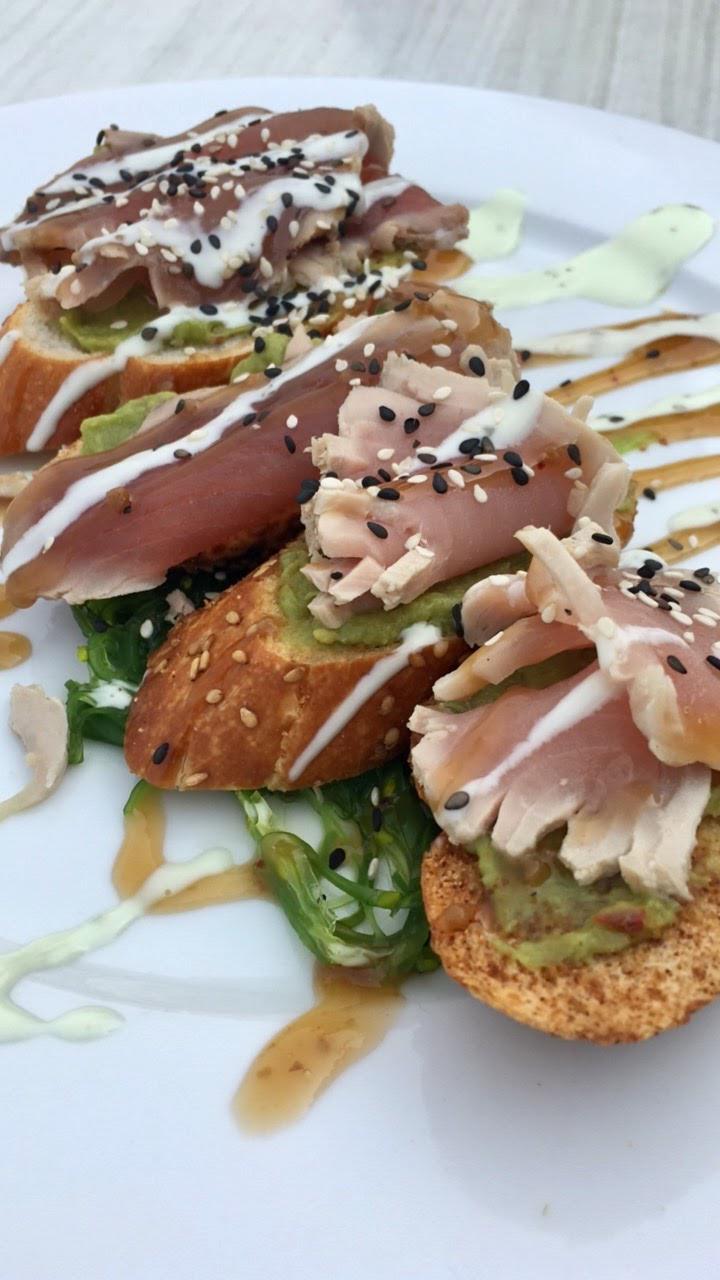 Seared Tuna Bruschetta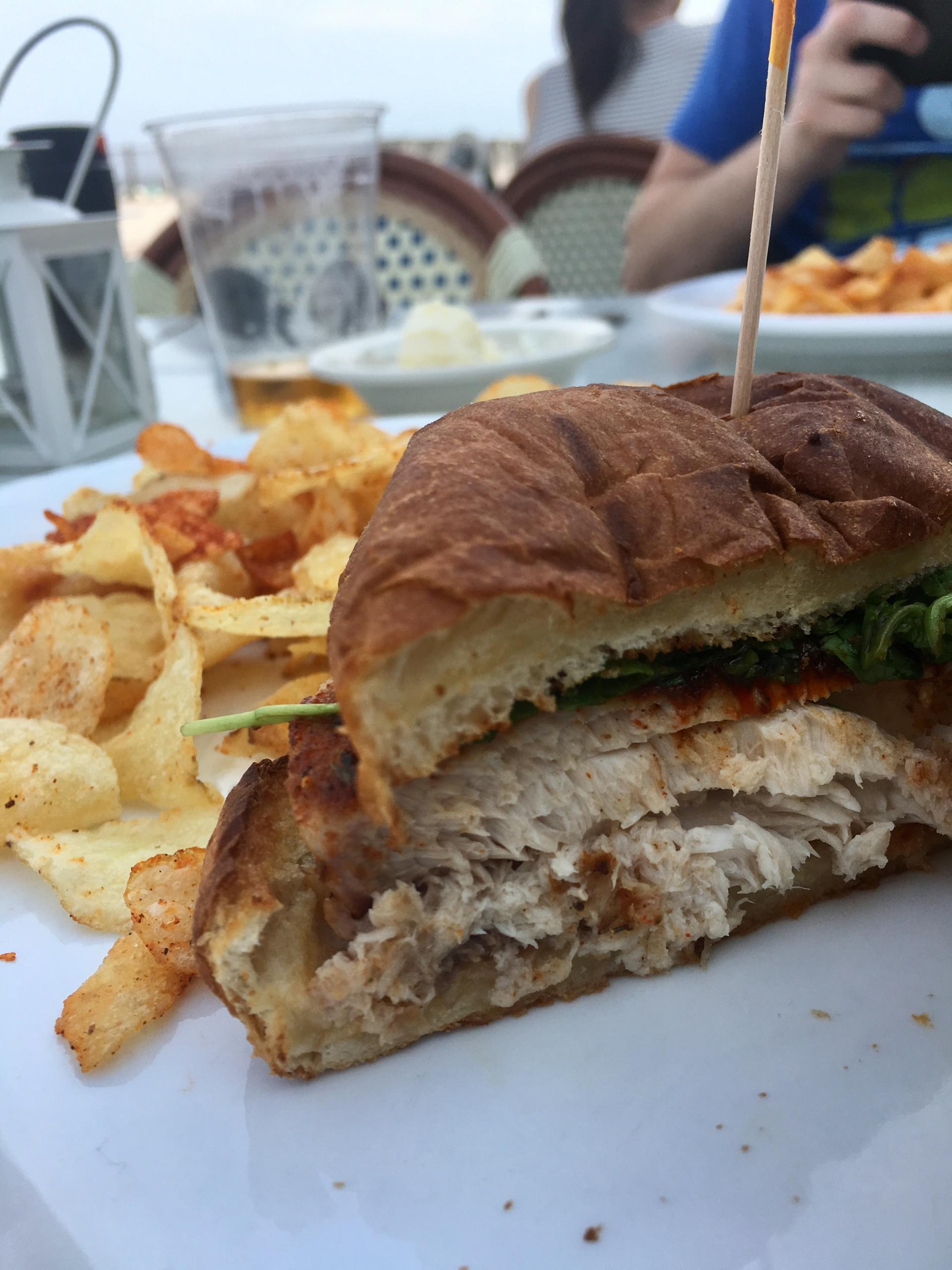 Blackened Mahi Mahi Sandwich with House Made Chips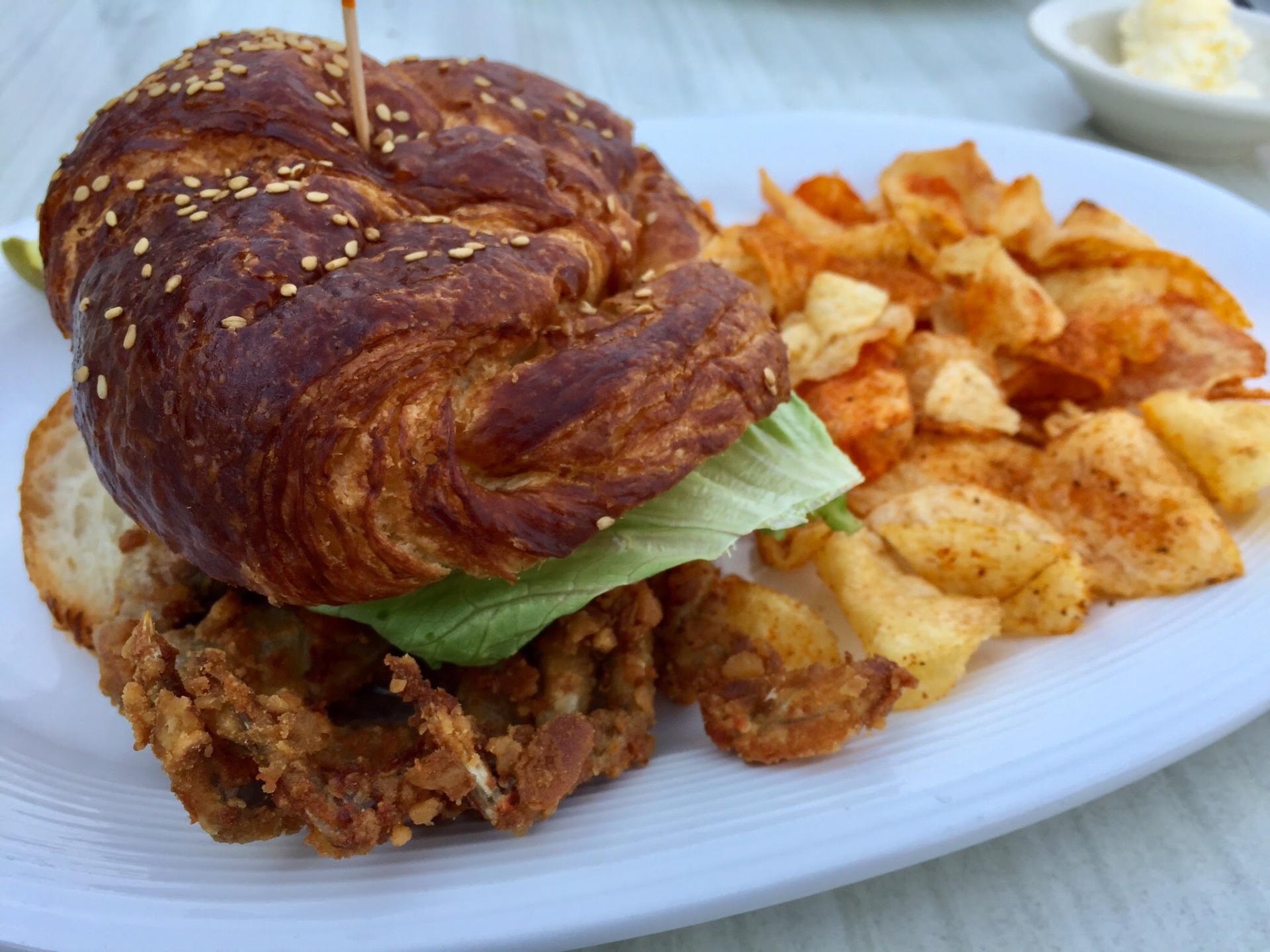 Pretzel Crusted Soft Shell Crab Sandwich with House Made Chips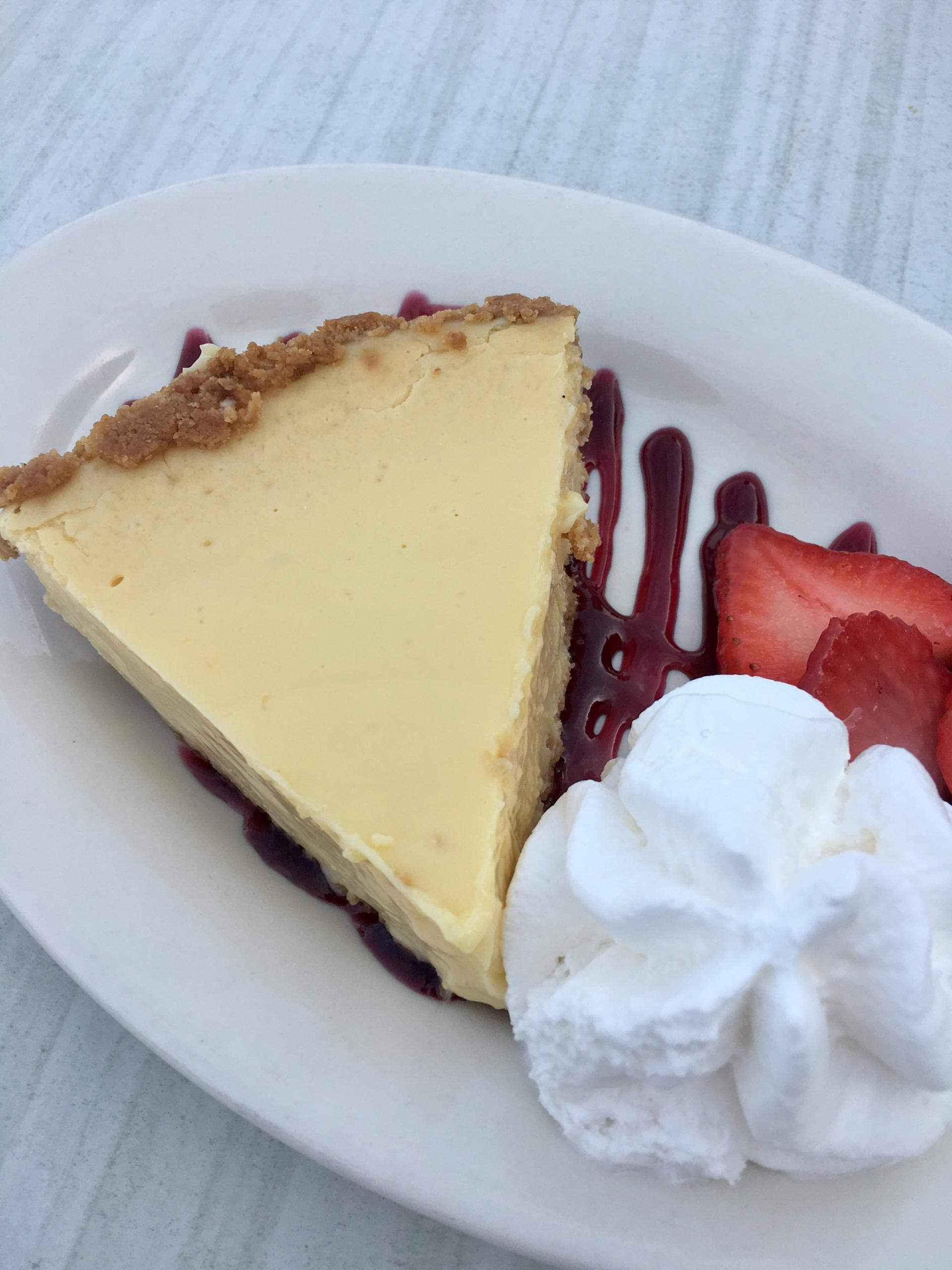 A Jersey Shore Staple – Key Lime Pie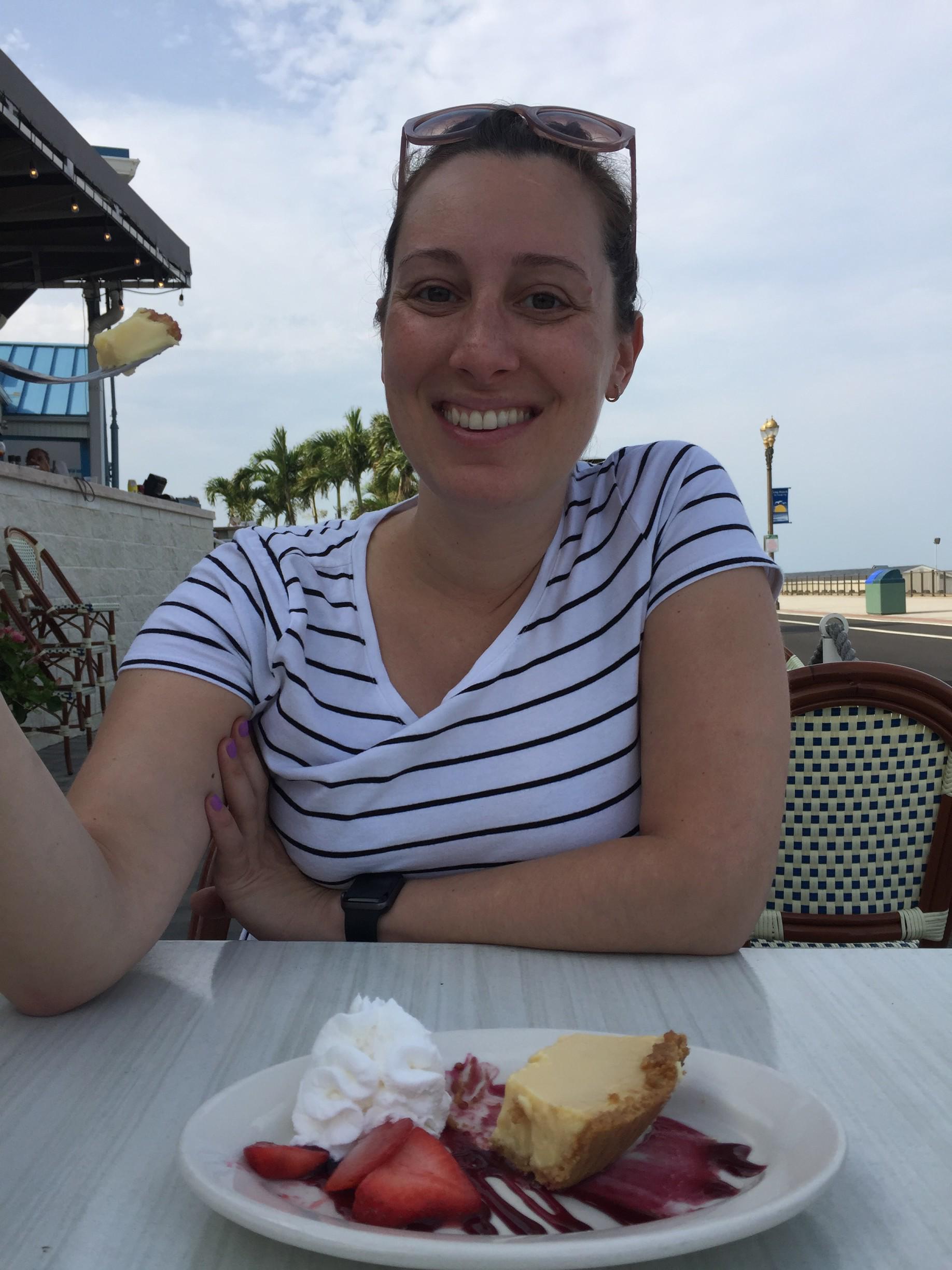 Halfway Thru My Key Lime Pie!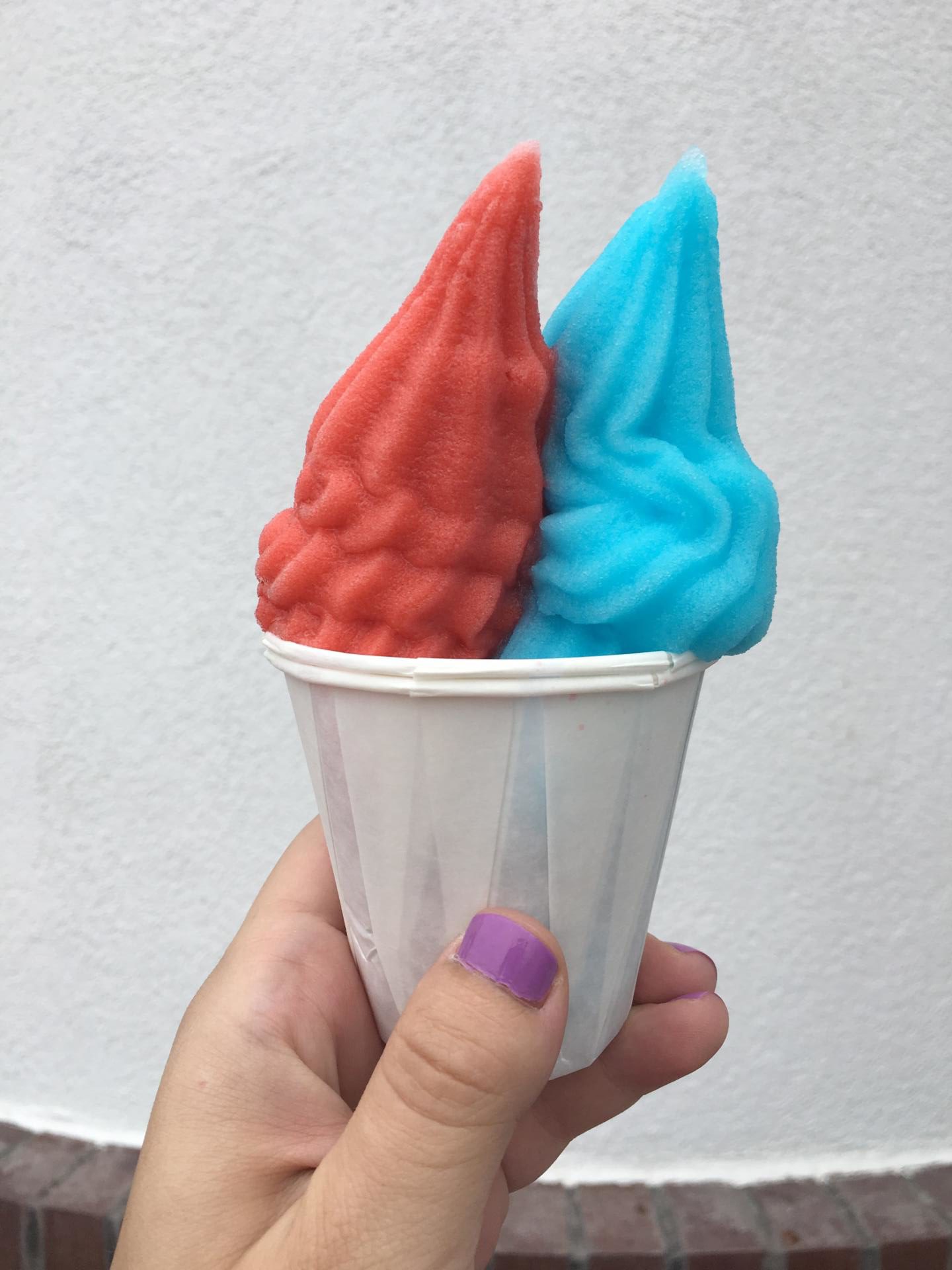 Post Dessert Ices + Thumbos