DISCLOSURE: I received a queen sized mattress from Tuft & Needle in order to facilitate this review. All opinions expressed here are 100% my own.
This is my very FIRST post about our new home! We will start the "tour" with some guest room ideas!
One of the great benefits of moving from an 888 square foot one bedroom apartment into a house is that you have SO MUCH more space. With that extra space comes the responsibility of filling it! Talk about a tall order! Over the next month or so, after bebe W arrives, we will have a lot of family coming in and staying with us. Thankfully, now we have a proper place for them to sleep!
When it came to filling up our guest room ideas, we needed a bed frame, mattress, dresser, and some side tables. For the furniture, we decided to go with a mix of Ikea and Home Goods. Easy and inexpensive. The only REALLY tough item on the list was a mattress. E and I are VERY particular when it comes to mattresses. Comfortable sleep is incredibly important to us! We wanted something firm that would last. After doing some online research and speaking with friends, we stumbled upon Tuft & Needle. After reading the reviews, we were sold!
We ordered a queen size mattress online, and it arrived a few days later rolled up in a box! So weird, right?! We took it out of the box, unrolled it, cut off the plastic, and the mattress expanded on the bed frame right in front of our eyes! It was AMAZING! Once fully expanded, E plopped himself right down onto it and immediately stated that the mattress was like HEAVEN. He was so tempted in that moment to switch our mattress for this one. After laying down on it myself, I understand why he loved it so much. We might be switching it after our first set of guests leave!
Another great thing about Tuft & Needle is that they have a 100 night return policy. If after the first 100 nights you aren't satisfied with your mattress, you can return it for a FULL REFUND! And if you LOVE your mattress, like we do, it is protected by their 10 YEAR WARRANTY. Talk about standing behind their product!
If you are looking for guest room ideas and to buy a Tuft & Needle mattress, check out the different size mattresses they carry and their price schedule here. You will NOT be sorry you did!
Thank you Tuft & Needle for partnering on this post.
**We are in the process of repainting the guest room a lighter color and replacing the ceiling fan with something a little more modern. Once the room is complete, I will share an update here!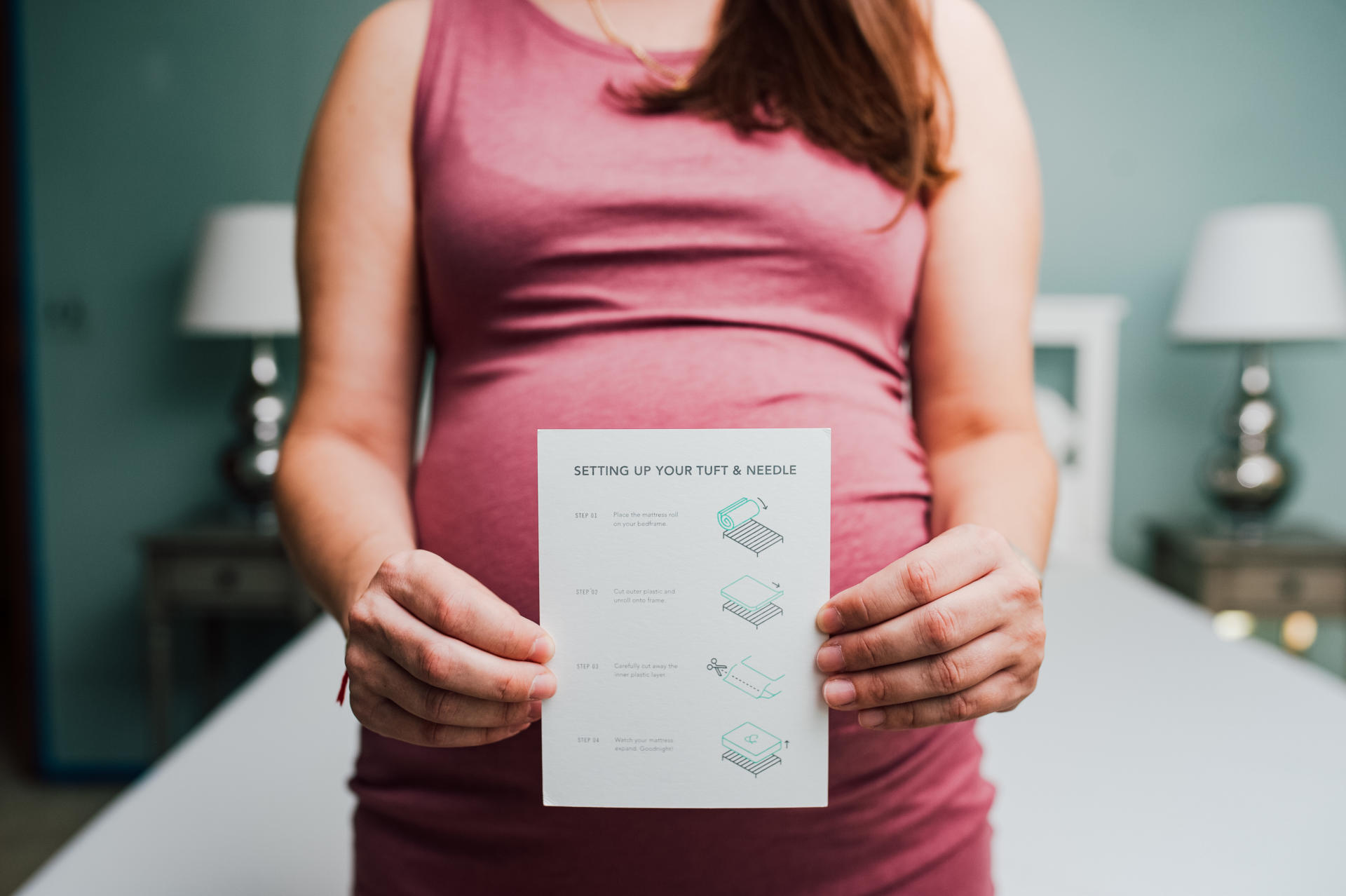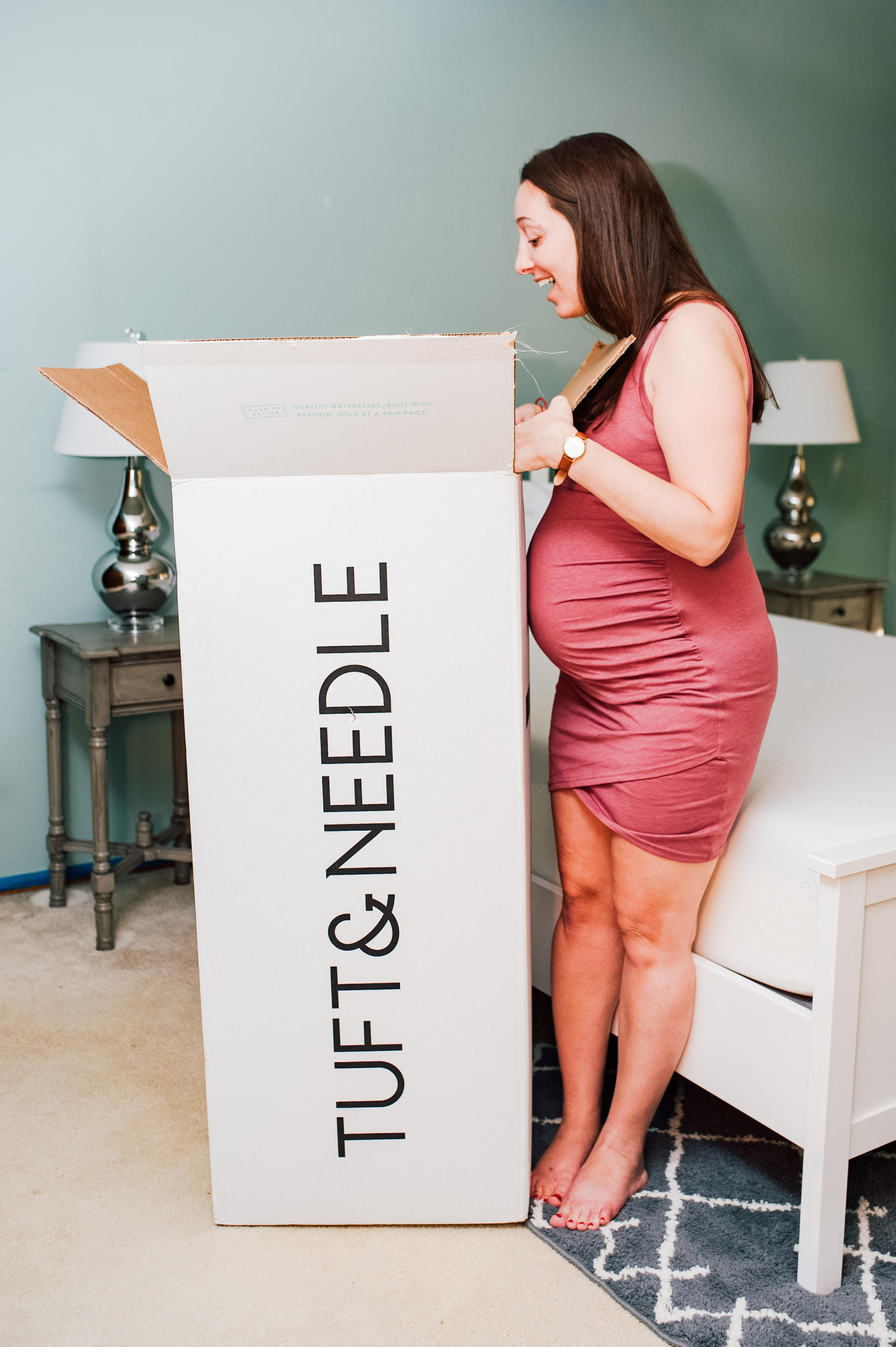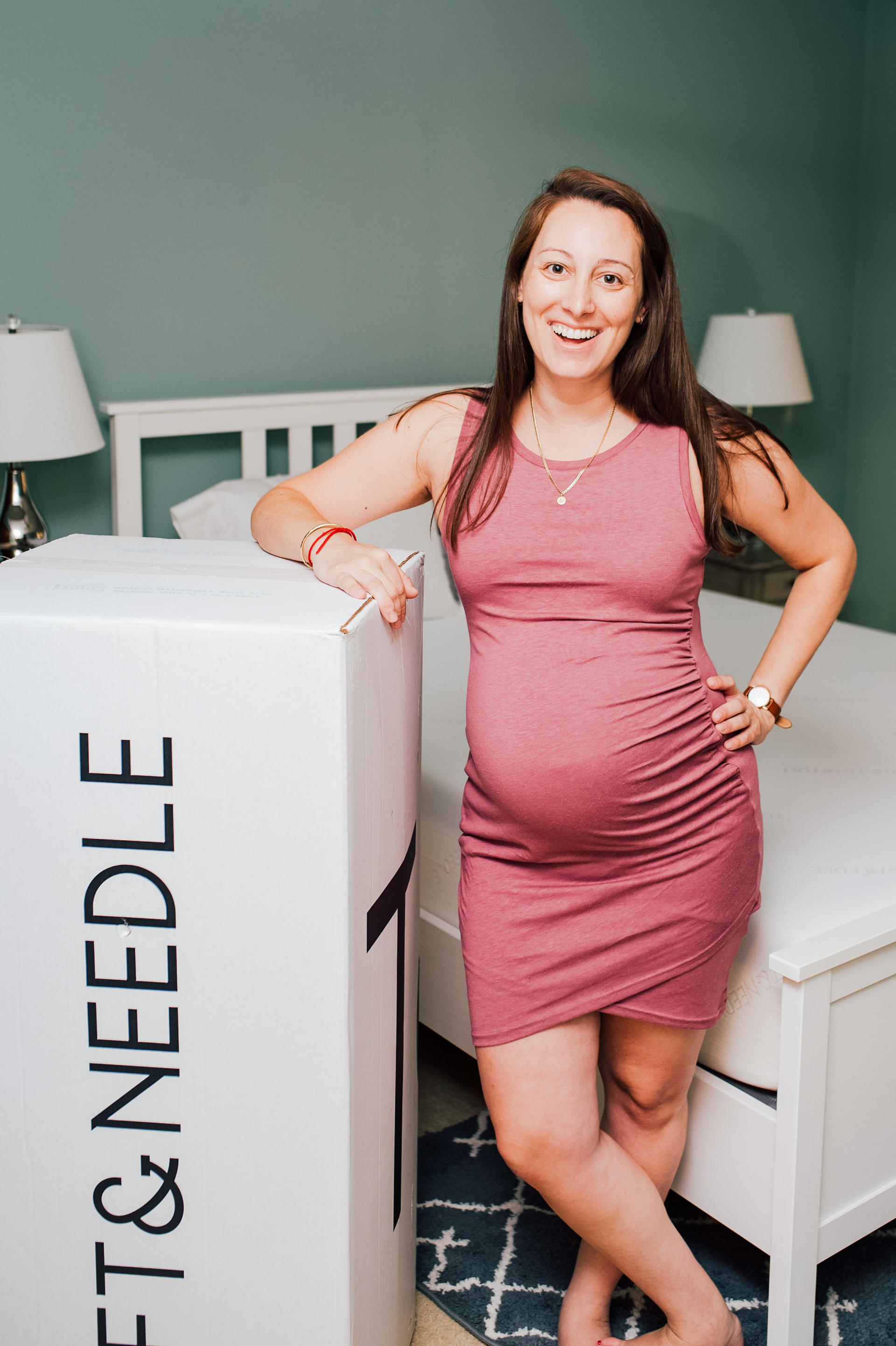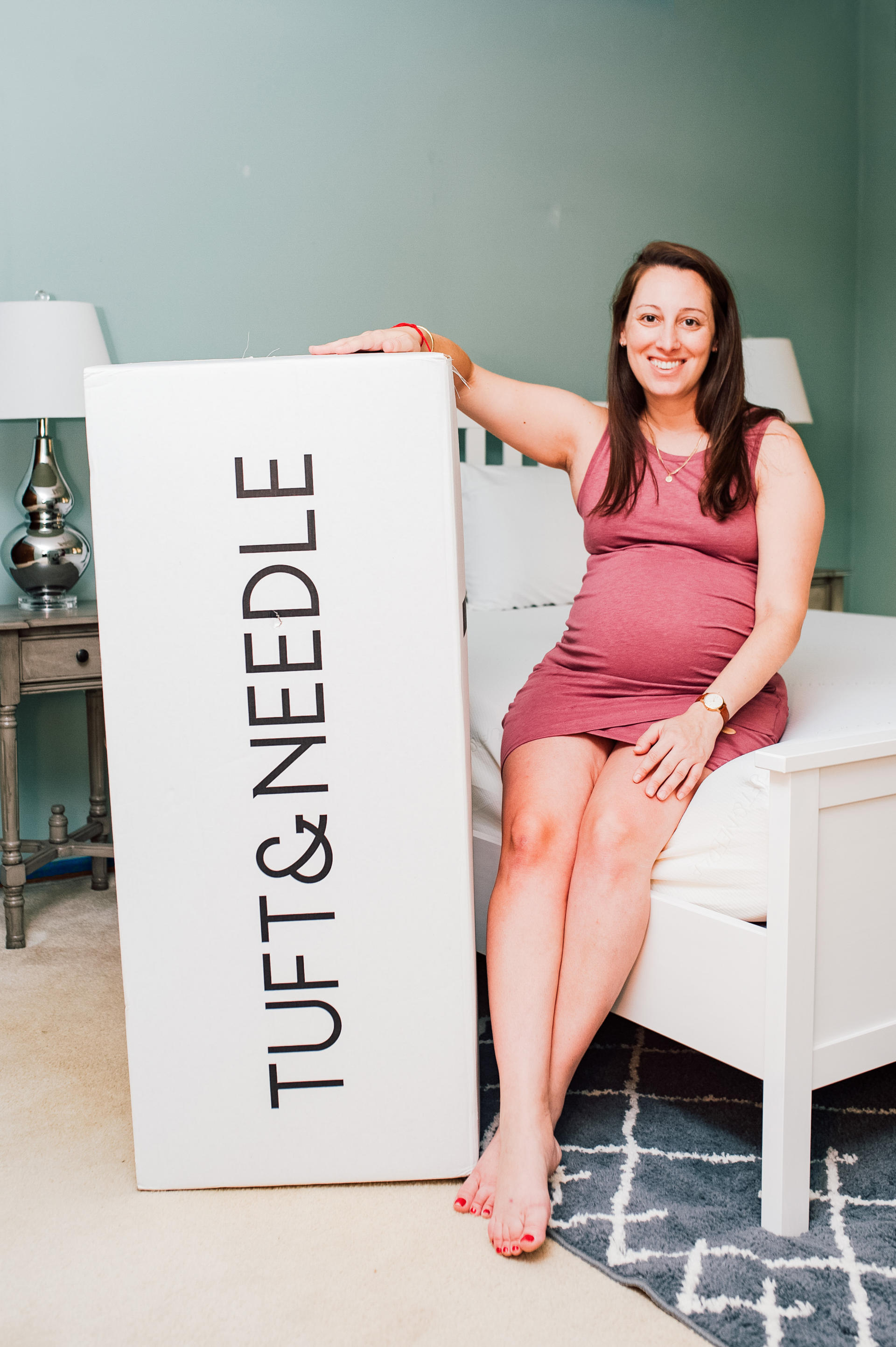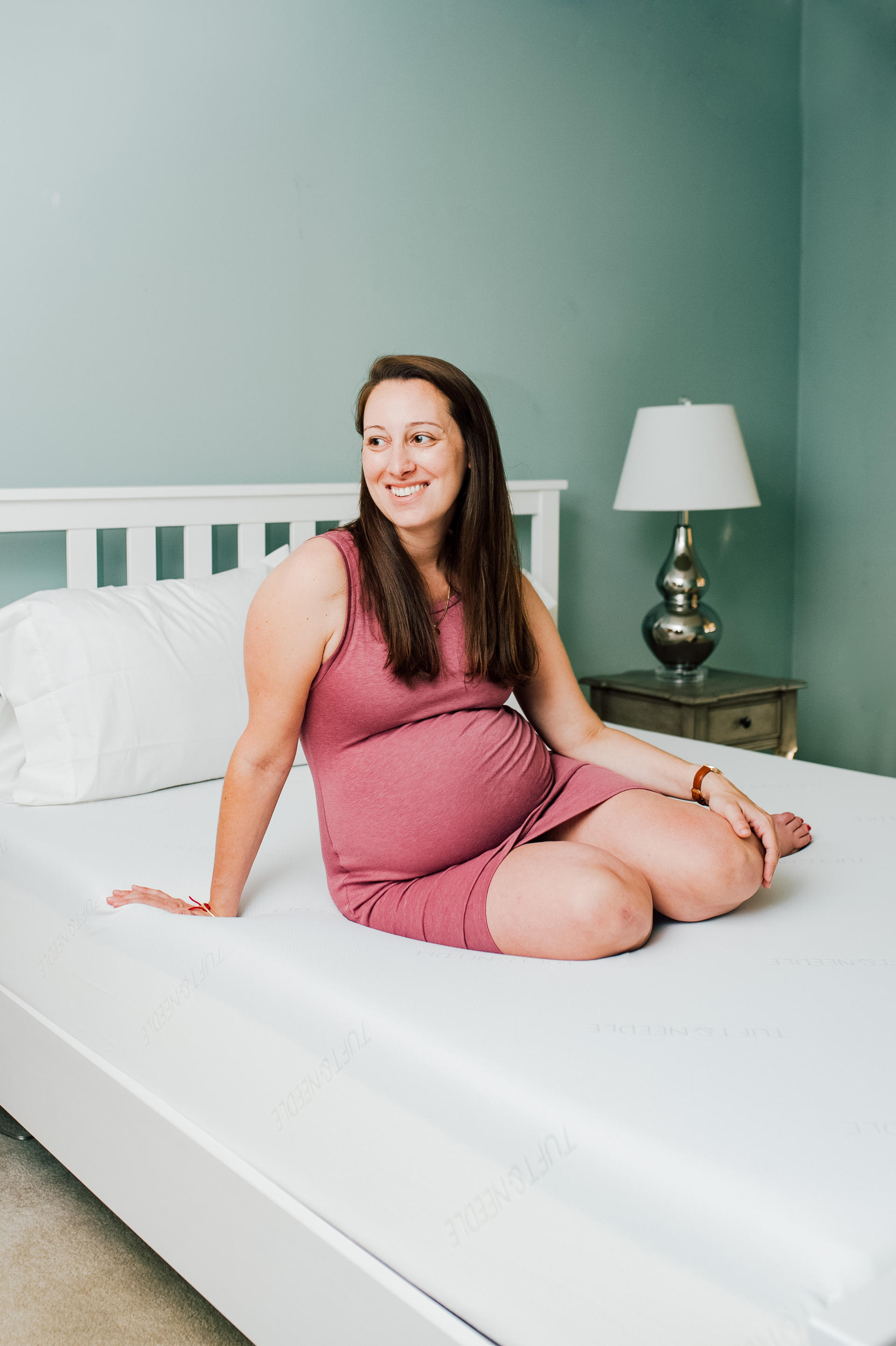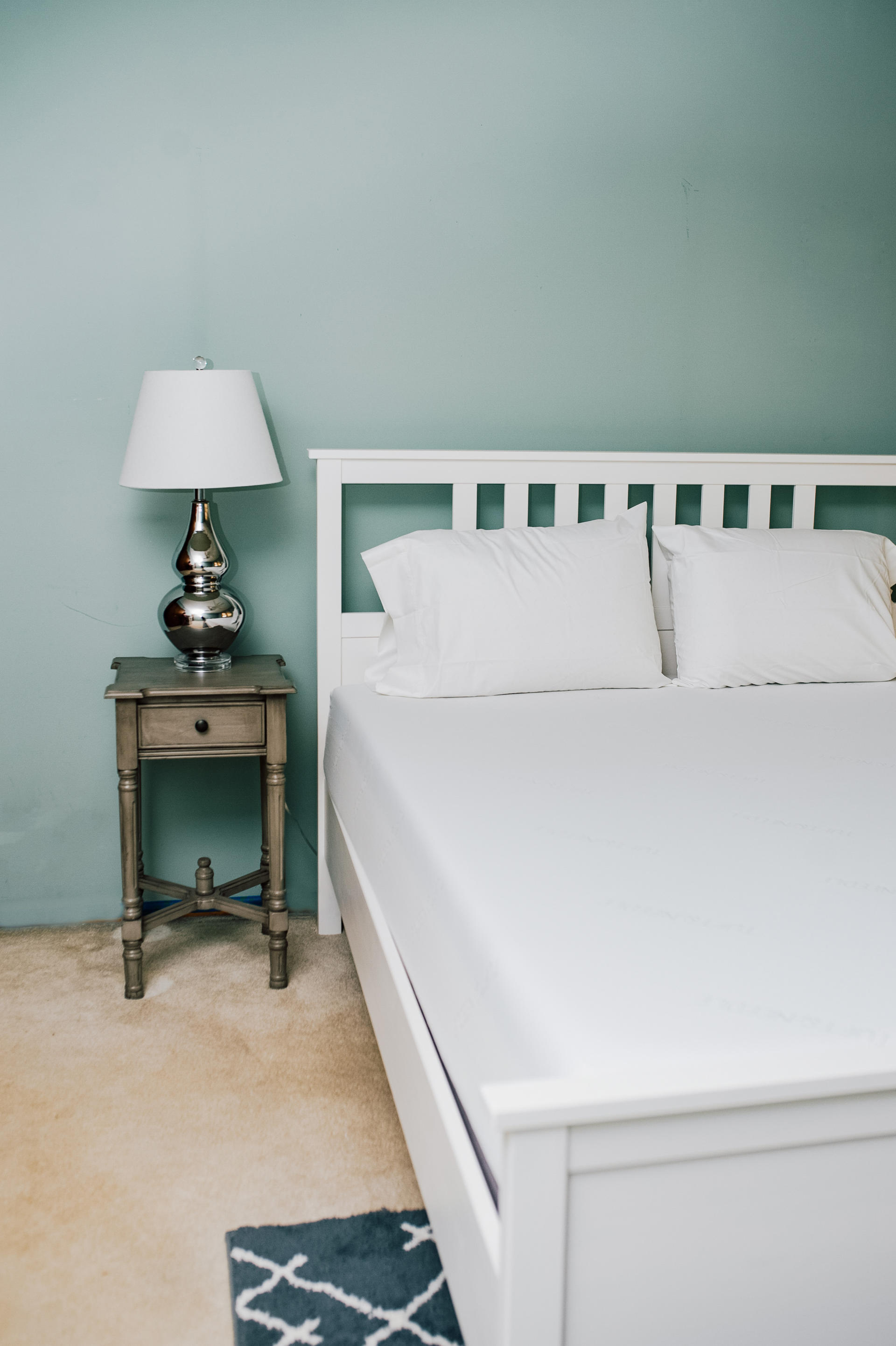 Mattress (c/o), Bed Frame, Dresser, Rug, Side Tables, Lamps, Pillows, Sheets and Pillow Cases (c/o)