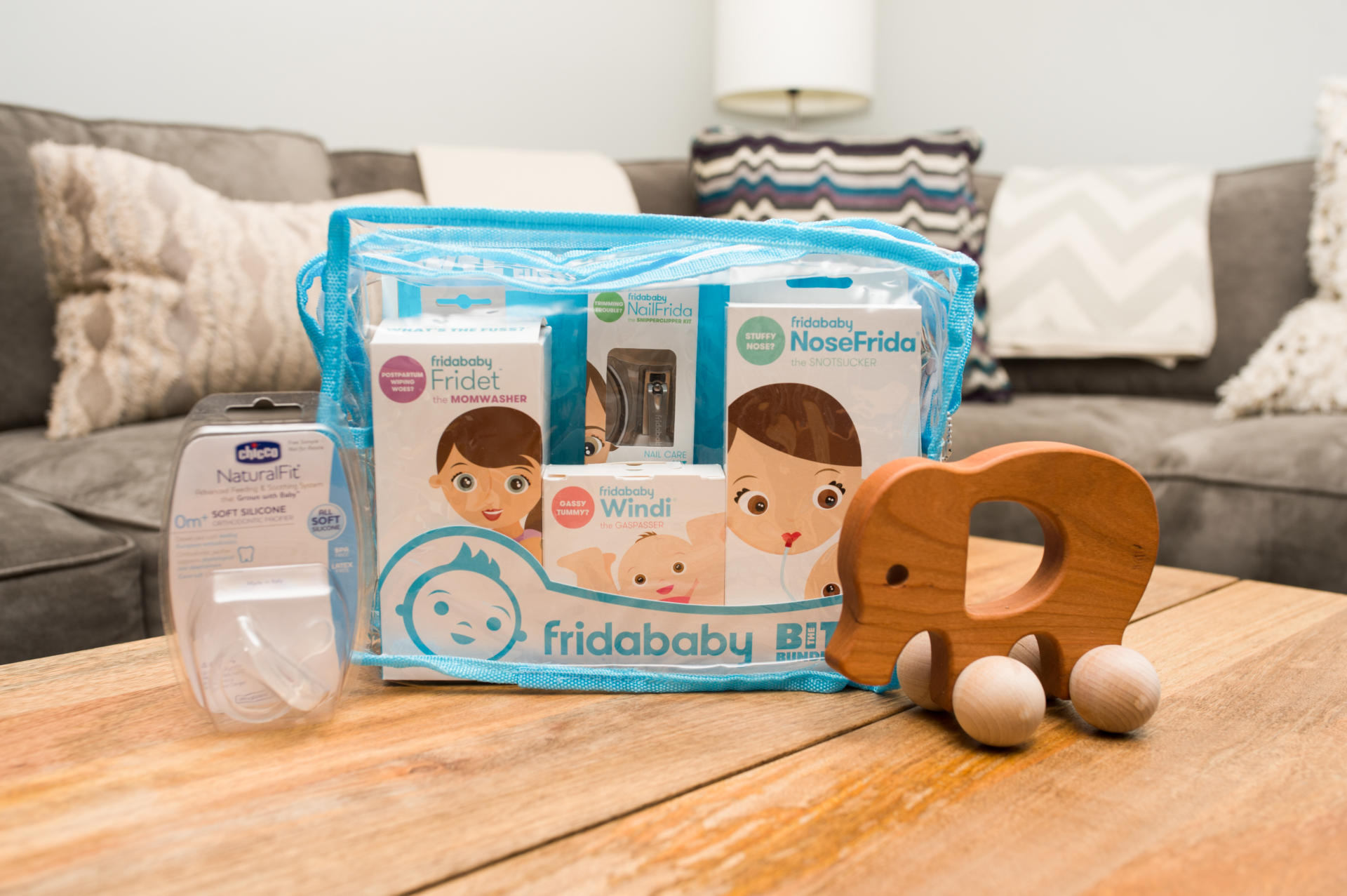 To be completely honest, I had NO IDEA where to start when it came to putting together my baby registry. Thankfully, I have several very helpful friends who have had babies recently who were very generous with their baby knowledge and shared their Baby Registry Must Haves!
We have also been very fortunate to have been gifted several products for bebe W. They are listed below. You will be seeing many of them on the blog very soon!
One of the sweet brands that reached out was Fridababy. My friends have been RAVING about their NoseFrida and NailFrida. Fridababy was nice enough to send along one of their Fridababy Bitty Bundle of Joy Kits which includes both of these amazing products. They also sent me a second one to give away to ONE lucky What's For Dinner Esq. reader! Scroll down to enter the GIVEAWAY! It ends on August 31st!
Once bebe W arrives and I have had the chance to try all of these products, I will be doing a review post. I will also be doing a nursery reveal once it is completed. I cannot wait to share it with you!
Baby Registry Must Haves – Gifted
DockATot Deluxe+ – moms EVERYWHERE have been raving about this
Fridababy Bitty Bundle of Joy Kit
Finn and Emma Clothing – OBSESSED with the elephant print
Binxy Baby Shopping Cart Hammock
Chicco NaturalFit Bottles and Pacifiers
MZ Wallace Kate Diaper Bag – functional and fashionable
BabyZen YOYO+ Stroller – it collapses down to fit into an overhead compartment on an airplane!!!
Baby Registry Must Haves – On My Registry
UPPABaby Mesa Car Seat and Cruz Stroller
Bannor Toys – we picked out the Elephant Push Toy and the New Jersey Rattle
Sophie La Girafe Teething Toy – because every baby needs Sophie
Fisher-Price Deluxe Newborn Auto Rock 'n Play
Ergobaby Natural Curvy Nursing Pillow
Baby Brezza One-Step Bottle Sterilizer and Dryer
Boon Lawn Countertop Drying Rack and Twigs
SKIP*HOP Style Driven Backseat Mirror
Eucerin Aquaphor Baby Healing Ointment
DaVinci Olive Swivel Glider and Ottoman
Tooth Pillow – the child of a dentist needs one, obviously…
FRIDABABY GIVEAWAY!!!!