Happy Bump Day! I have another great bump style look to share with you today!
As you are probably aware from following along here and on social media, I don't wear a lot of bright colors. I usually trend more towards the greys, blacks, whites and blues.
The ONE bright color that I love and can't get enough of is RED. It is so bold and empowering! When I saw this (non maternity) light, red tank dress from Free People, I scooped it up. I knew it would fit me throughout my pregnancy (and after), and thankfully it has! It is so hard to find things to wear in the last months! I have worn it to work, out to dinner and as a pool coverup. Talk about versatile!
When I picked up the dress, I also picked up this paisley kimono robe. I knew they would look great together and give me the boho look I was craving. The kimono robe has been such a great layering piece. I have worn it over a basic tee shirt with jeans or shorts, over a dress or just lounging around the house. It is so soft and comfortable. And for me, comfort is key!
Thank you Free People for partnering on this post.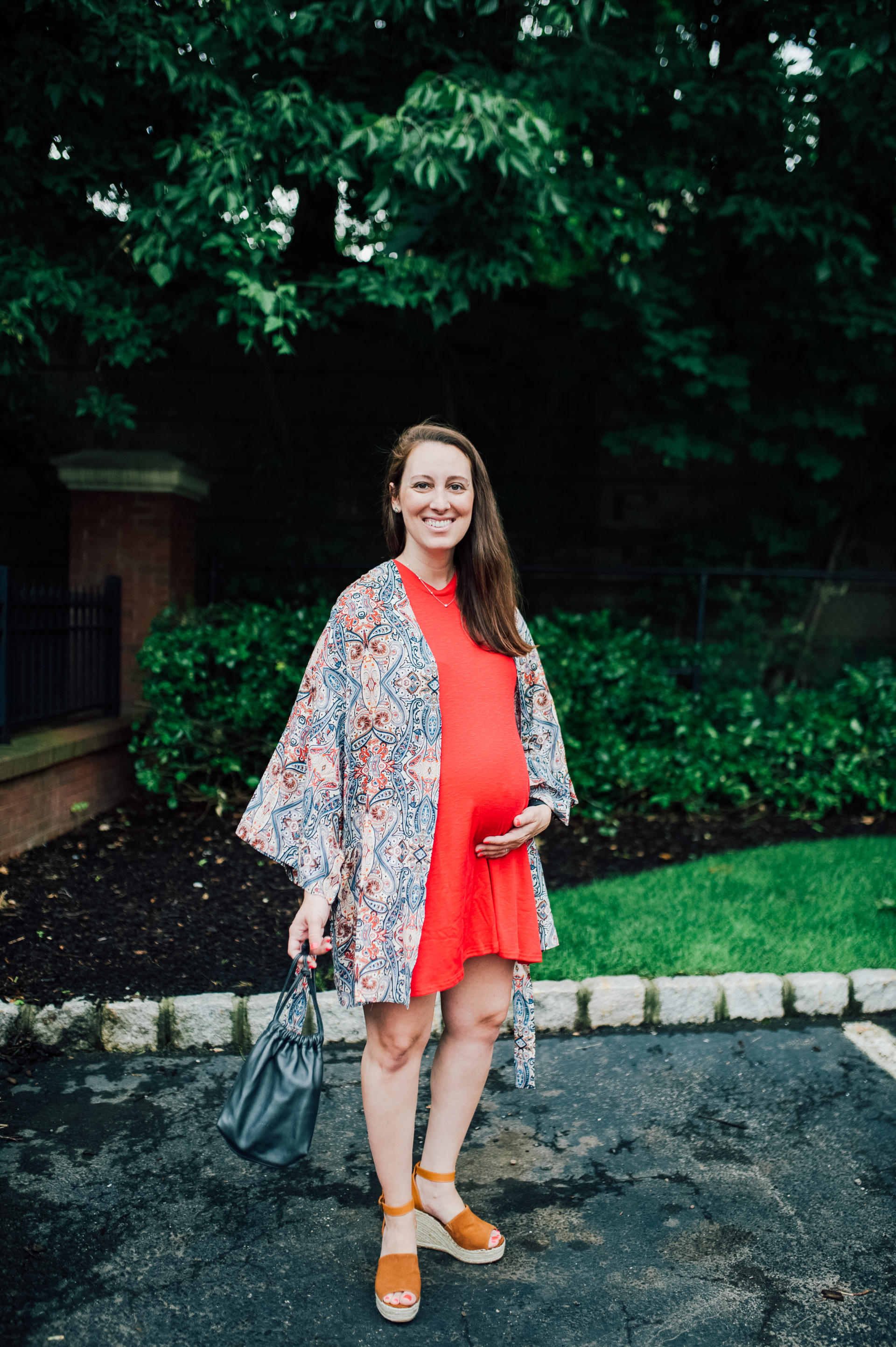 Dress (c/o, ONLY $40), Kimono (c/o), Shoes, Bag (ON SALE!)