DISCLOSURE: I have partnered with Babbleboxx and received product and compensation in exchange for this post. All opinions expressed here are 100% my own.
Since having Nathan a little over a month ago, E and I have become dependent on products we never knew existed before his birth. For example, who knew that Butt Paste was a thing?! Now, we cannot imagine our lives without it! So when Babblebox reached out about sending over a box filled with products for Nathan (and a few for me), I got really excited. Below I am sharing my thoughts on EVERYTHING they sent!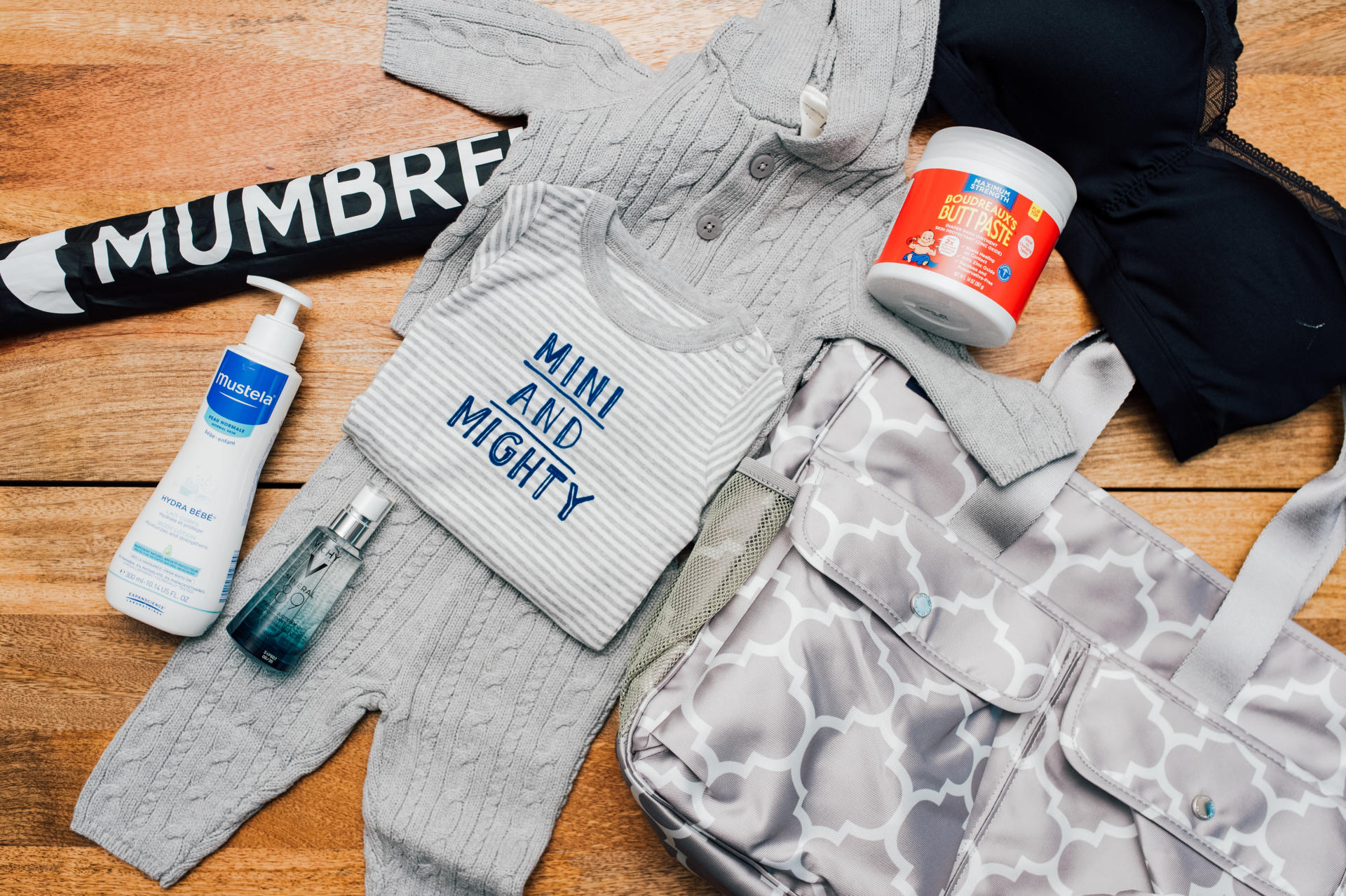 Osh Kosh is seriously one of my FAVORITE places to shop for Nathan. It was one of my first stops after he was born. We stocked up on onesies, pajamas, socks, leggings and pants. He LIVES in them! I LOVE the sweater set and onesie that came. I cannot wait for Nathan to wear them this fall. If you are looking to do some shopping for your little one online, use the code OKBG3352 for 20% off a $40+ purchase. In stores, use the code 036992.
I had been hearing amazing things about this moisturizer, so I was really excited to see it in the box. I have used it every single day for a week, and it is so great! It absorbs really quickly (important for a quick morning routine with Nathan), and is so light on my skin. What makes it really special is that it gives your skin a healthy glow. Everyone always says that a pregnant woman glows. Well…now you can extend the glow postpartum! Now through November 30, 2017, use code BABBLEBOXX for 20% off Vichy products and free shipping.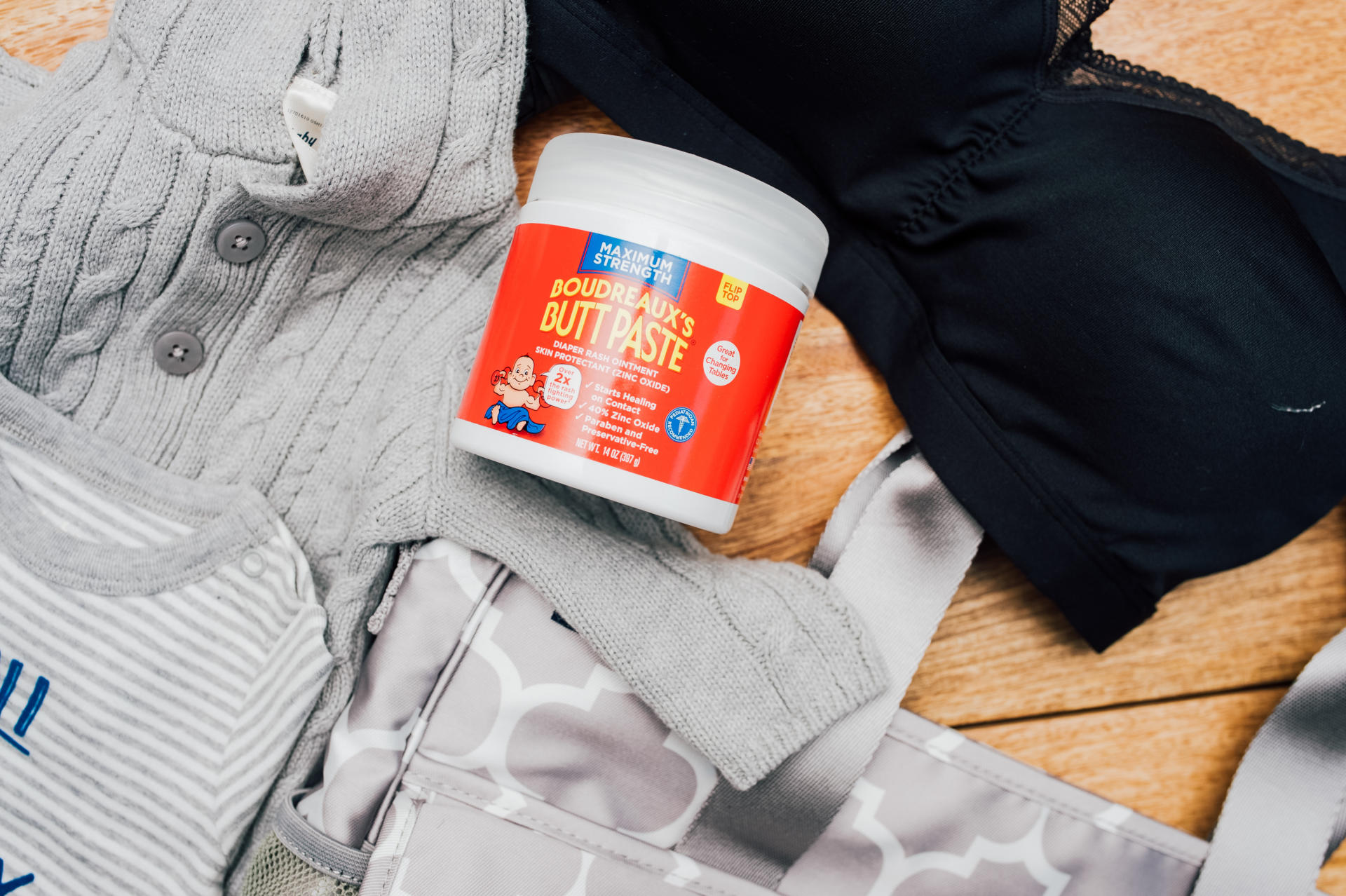 Before Nathan was born, my friends had been raving about a product called Butt Paste. I had NO IDEA what they were talking about. We blindly registered for it, and that was that. Unfortunately, nobody purchased it for us. So when it arrived in the box, E and I were excited to see what everyone was raving about. Well…it is LIFE SAVING. Boudreaux's Butt Paste is pediatrician recommended, has no harsh ingredients, and does wonders for diaper rash. If you are pregnant, or just had a baby, RUN, don't walk, to pick up some Butt Paste. You will thank me!
While I was pregnant, I don't think I appreciated how important it would be to find a comfortable nursing bra. You literally LIVE in them if you are breastfeeding, which I currently am. When I saw the Playtex nursing bra in the box, I was excited to give it a try. Over the last week or so, I have been wearing it and I love it! It has adjustable straps and really breathable fabric. It has been very hot here in New Jersey over the last few days, and I didn't feel at all like a sticky mess while wearing the bra. I think I might pick up a few more of these!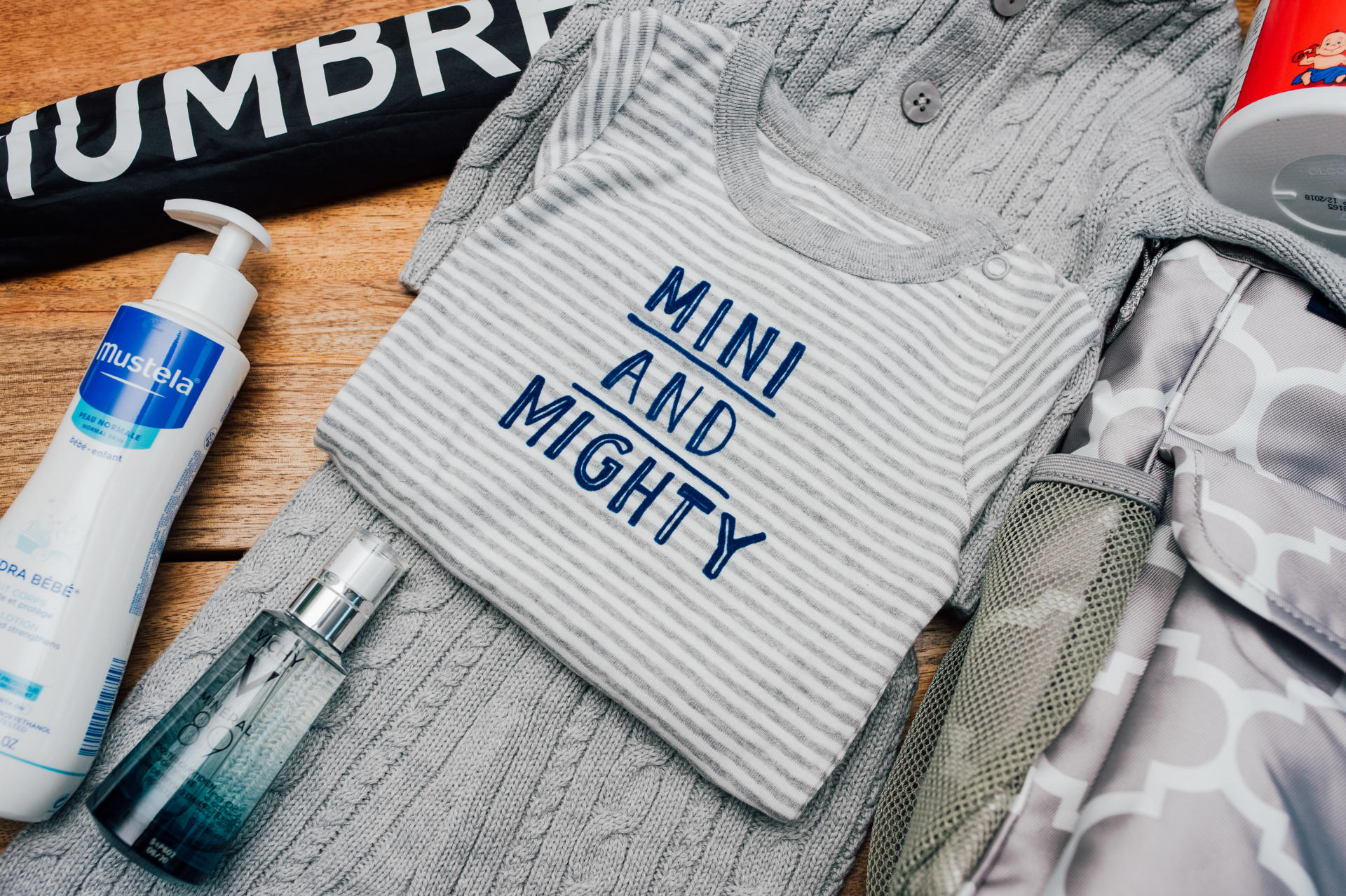 When it isn't too hot out, Nathan and I go out for walks. It is so nice to get outside for a bit! Before the Mumbrella arrived, I spent some of our walks trying to shield him and myself from the sun or rain. I hate putting blankets over the stroller because it makes me nervous that air isn't circulating properly inside. Thankfully, since the Mumbrella arrived, we haven't had this issue. It provides easy, hands-free shelter from the elements! Right now you can use code BABBLEBOXX for free shipping!
Mustela Hydra Bébé Body Lotion
A few weeks after we brought Nathan home from the hospital, I noticed that he was developing dry skin. I called the doctor to see if we could use lotion, and she said yes, as long as it was meant specifically for babies. Since the arrival of my Babblebox, we have been using the Mustela Hydra Bébé Body Lotion, and it is great! I love that it is natural and not greasy. His skin instantly feels smoother once we put it on. It also has an amazing smell! I may or may not be stealing some of it for myself… Right now you can use code BABBLEBOX17 for 20% off at MUSTELAUSA.com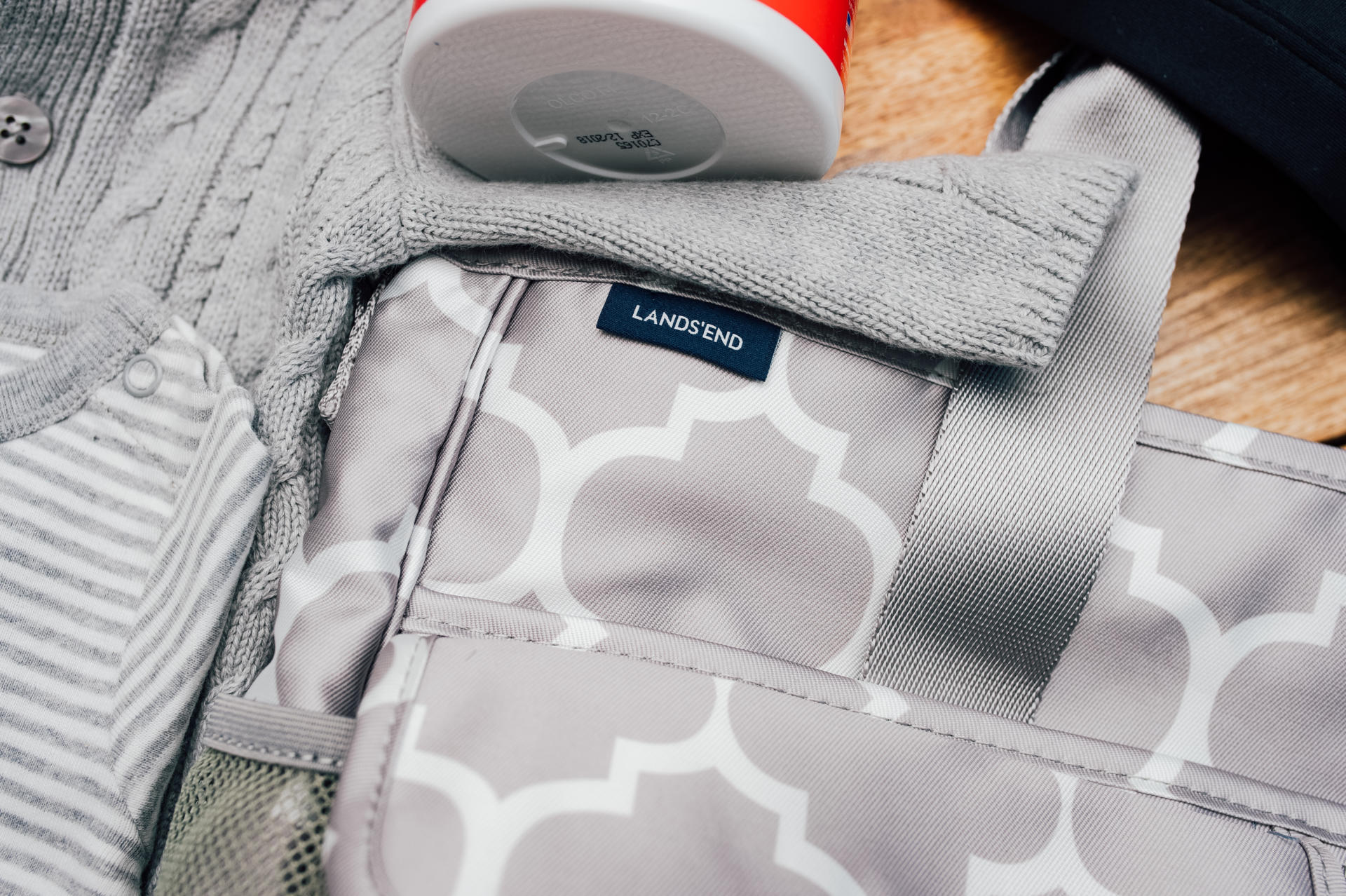 Every new mom needs a good functional diaper bag.  You will end up toting it around EVERYWHERE. I have a few that I switch off between, depending on where I am going. This Lands End diaper bag is great because it is lightweight, has an adjustable strap, and easily loops around a stroller handle. I also love the modern pattern and the fact that it is grey. It matches almost everything I wear!