A well packed diaper bag is MISSION CRITICAL to mommy-hood. Thankfully, I didn't learn that lesson the hard way (ie. a public blowout)!
When I was looking for a diaper bag, I wanted something functional and fashionable. When I saw this diaper bag, I knew I had found the one! It is light, comes with a changing pad and small clutch inside, and has ALL OF THE COMPARTMENTS to fit everything you may need. It is also gorgeous and doesn't look like a diaper bag. I get so many compliments on it when we are out and about. What more could a girl want?
Scroll down for a list of EVERYTHING I have been carrying around for my first weeks with my little one!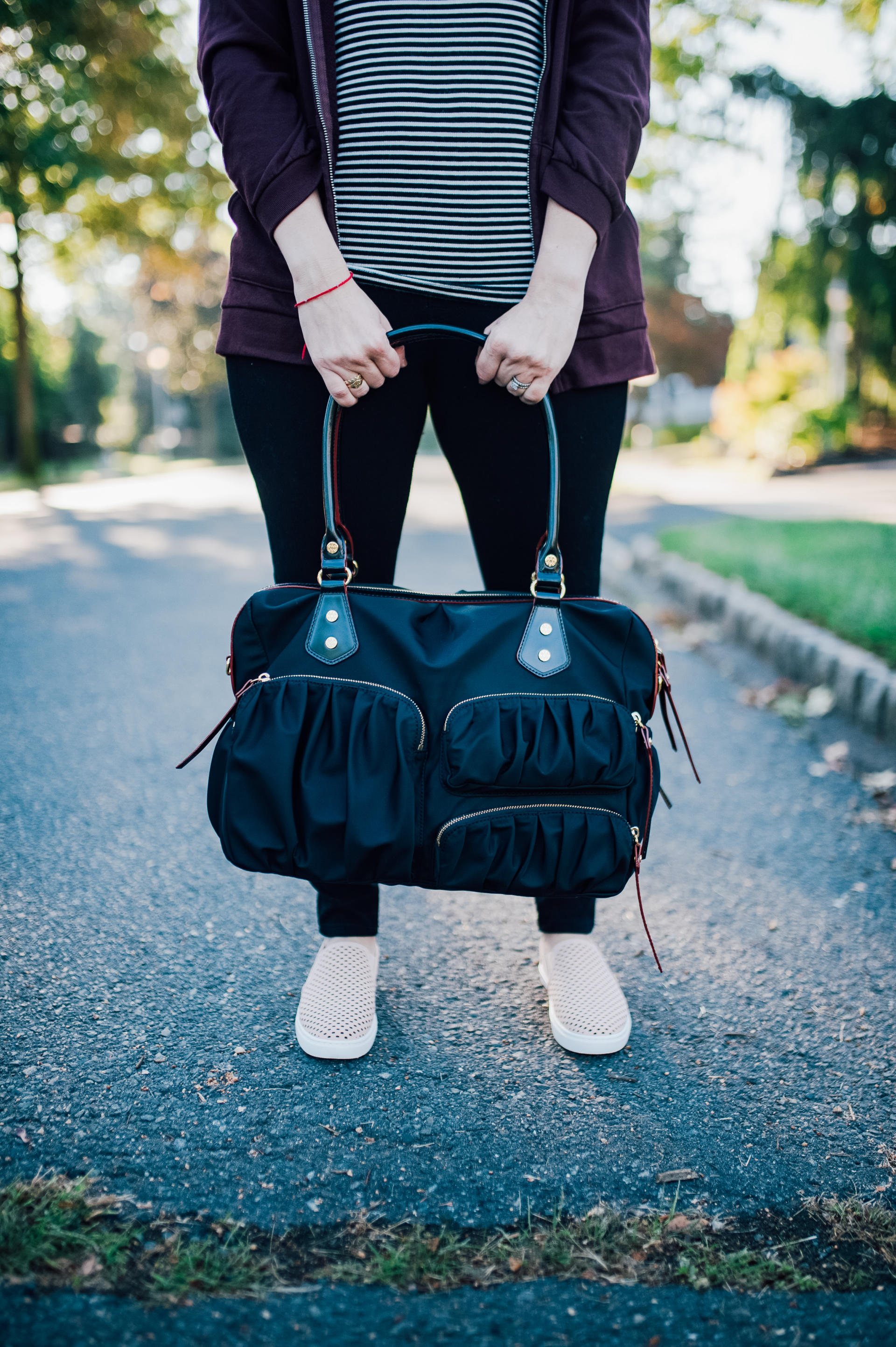 Diapers – at least 8 at ALL TIMES
Wipes – LOTS OF THEM
Change of Clothing for Baby (2-3)
Change of Clothing for Mama (1)
Rattle – currently N's fave toy
Snacks for Mama (2)
(Emergency) Bottle of Formula
Thank you MZ Wallace for partnering on this post.