I am SO excited to share Nathan's newborn photos on the blog today!
We were lucky enough to have them taken at Little Nest Portraits in Montclair, New Jersey. I found Little Nest through a friend of mine, and I am happy I did! Little Nest specializes in working with newborns, children, and families. We could not have had a better experience!
Little Nest is PERFECT for a newborn shoot because they make it easy for you. First, they book you for a two hour session. That gives you more than enough time to complete the shoot with breaks to feed and change your child's diaper (multiple times), if necessary. Second, they give you very helpful suggestions on what to wear for the shoot. Trust me, the last thing you want to be stressing out about is what to wear! Third, their prop wall is EPIC. When they said they had any and all props that we would need, including swaddles, and to not bring anything, I didn't really know what to expect. Well, they blew my mind! They have swaddles in every color, baskets and boxes, vintage suitcases, little crowns, books, cute hats, etc. I was overwhelmed by the choices!
When we arrived, we were warmly greeted by our photographer, Nina (who is a baby whisperer, master swaddler, and a sweetheart). She led us into our studio where I dropped my diaper bag and Nathan's car seat. I took a moment to admire the vintage door in the studio. I couldn't wait use it as a backdrop for our photos. Nina then led us to the FAMOUS prop wall. I decided to keep it simple and keep the color scheme in line with the colors of his nursery. We went with a mint green and grey palette with natural wood accents. I couldn't resist the vintage suitcases, so we decided to bring those into the studio as well.
Over the next two hours, Nina masterfully wrapped and unwrapped Nathan in and out of many a swaddle, all while keeping him calm and taking photos throughout. She captured so many beautiful moments. My favorite of the bunch is, of course, our first official family photo, and the photo of Nathan smiling in the basket. How sweet is that?
When the shoot was finished, I met Brittany, the studio owner, who was so incredibly nice and professional. We scheduled a time for me to come back a week later to review the photos and make my selections. At that appointment, they had already narrowed it down to their top 30 photos. From there, I selected my top 10! It was so hard, because there were so many good ones! Scroll down to see all of the cuteness.
I wasn't able to get my act together during Nathan's first month of life, so these photos are actually from when he was a little over 5 weeks old. He still looks like a newborn in them, though!
We LOVE all of the photos and cannot wait to work with Little Nest throughout Nathan's first year of life! We will be taking advantage of Little Nest's Heirloom Membership. Read more about it HERE. I will be sharing his milestone photos on the blog!
Currently, Little Nest has two locations. One is in Montclair, and the other is in Ridgewood. They are opening a new location in Westfield VERY SOON!
Little Nest Portraits, 54 South Park Street, Montclair, New Jersey 07042
Thank you Little Nest Portraits for partnering on this post.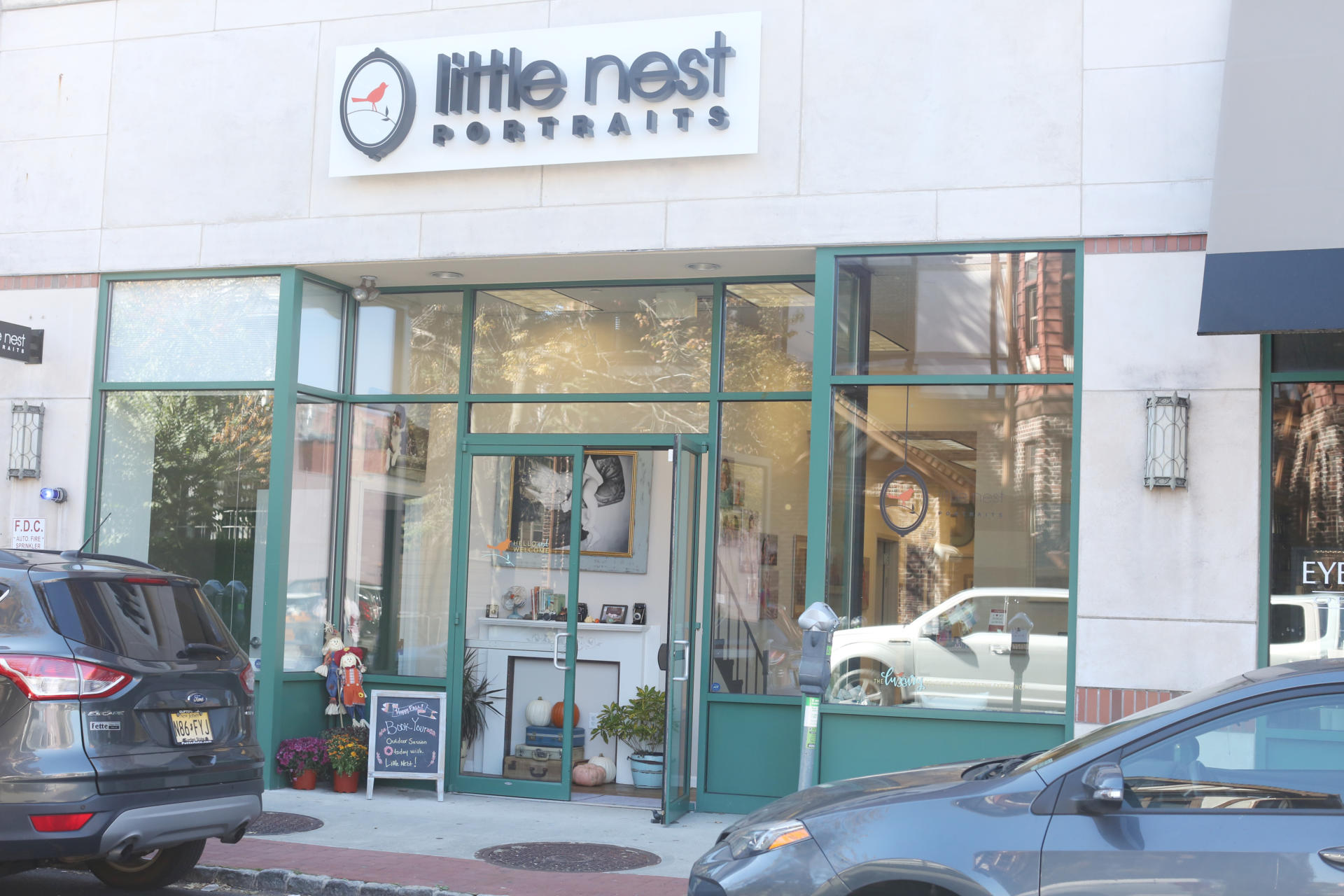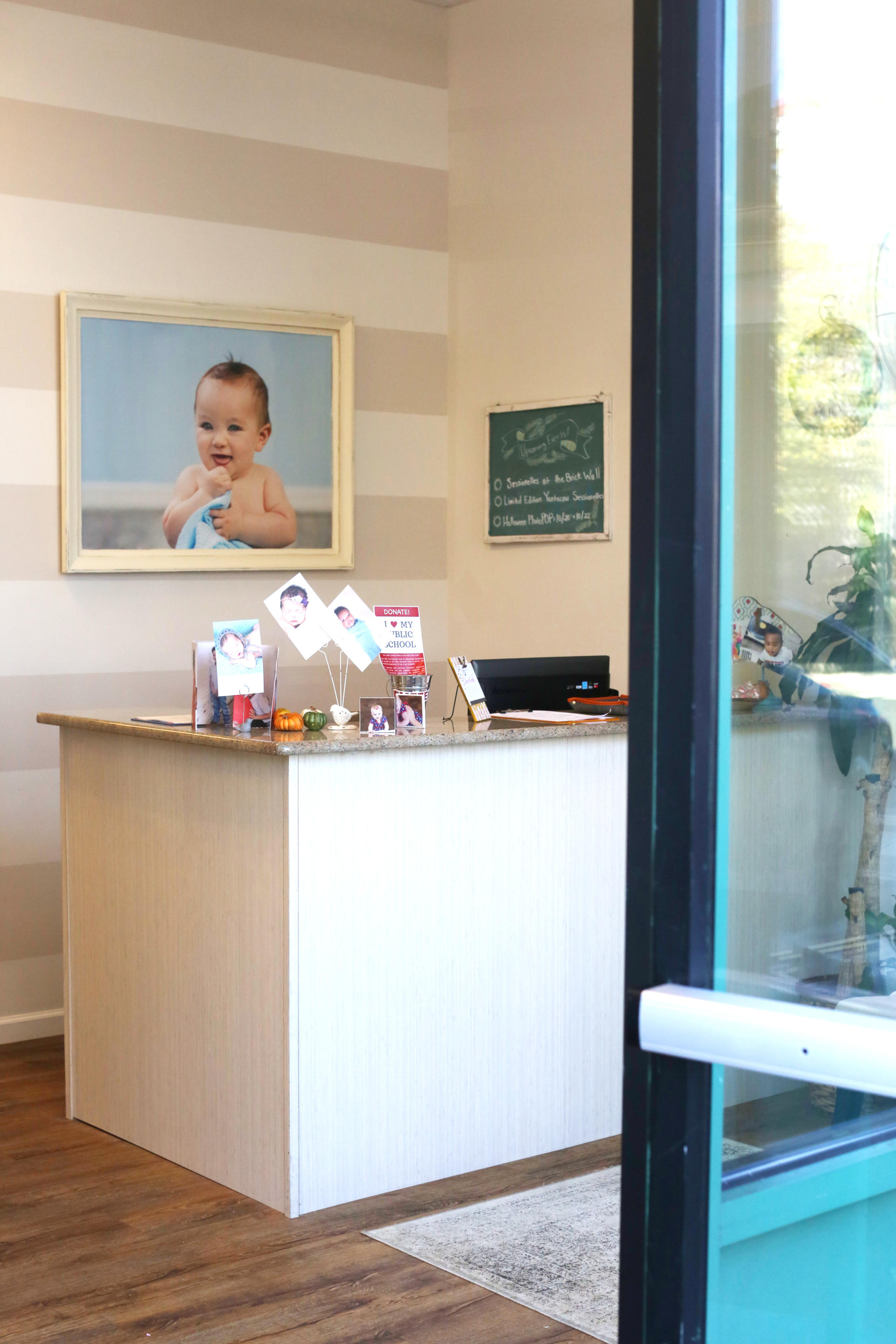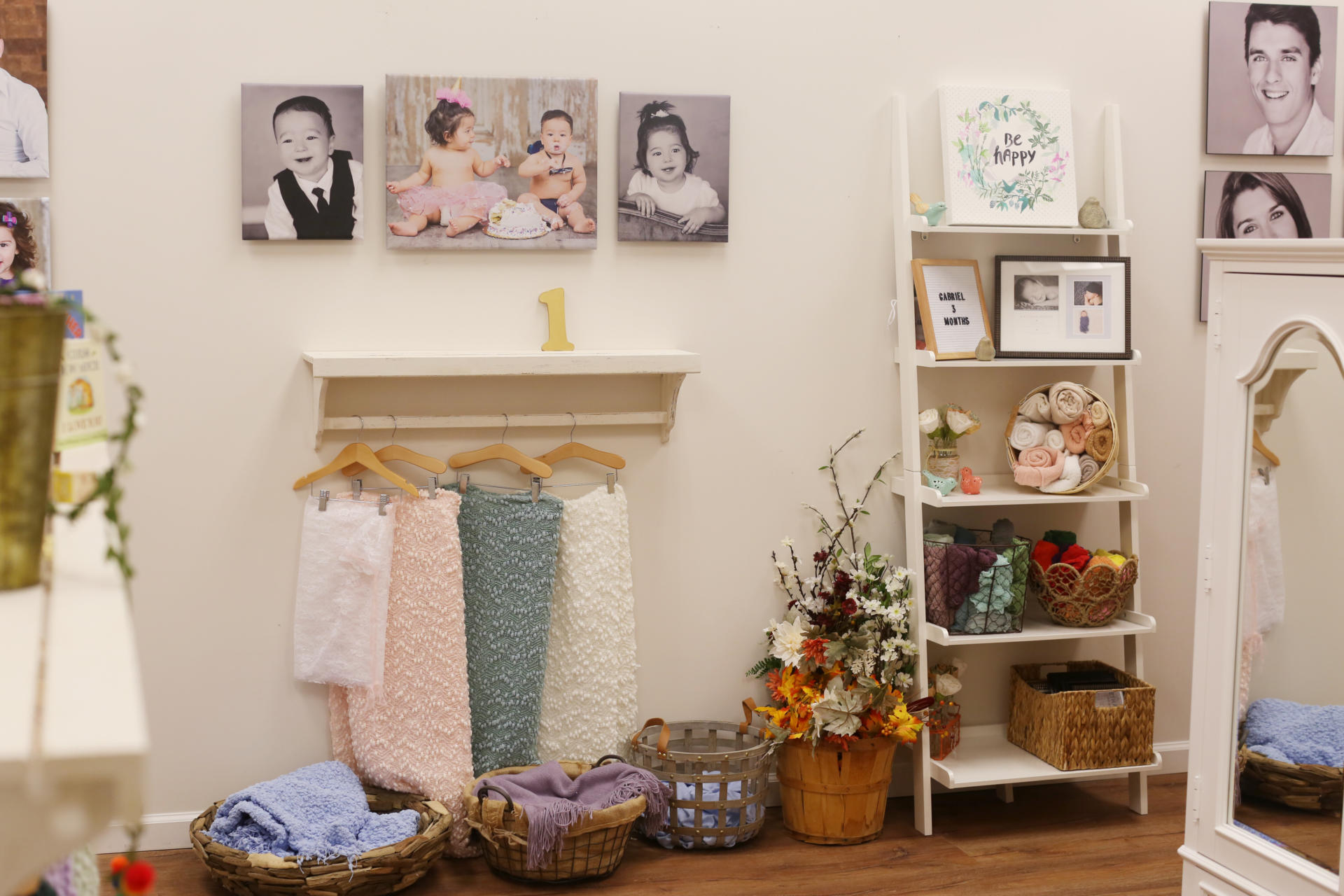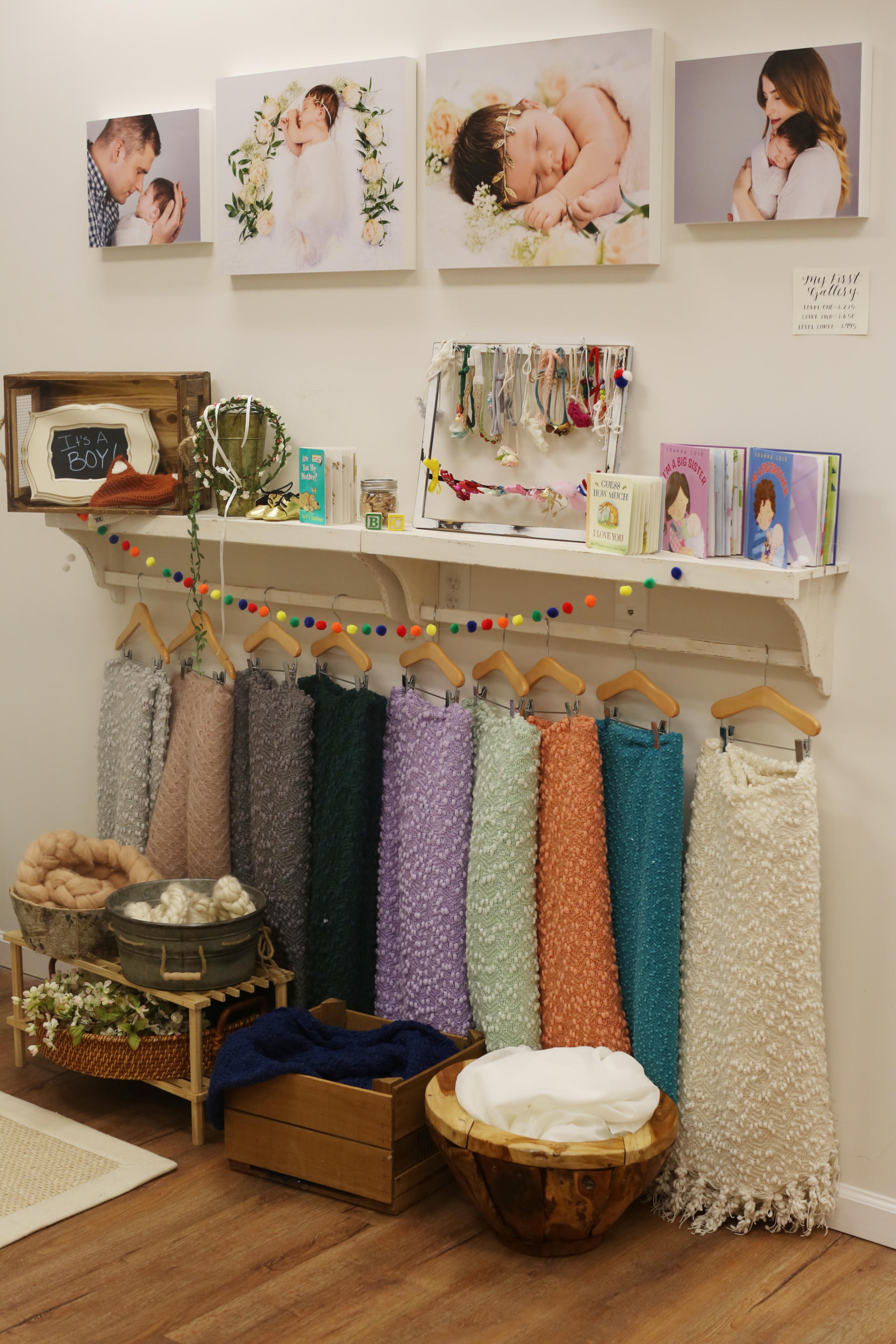 The Prop Wall
And now for Nathan's BIG debut….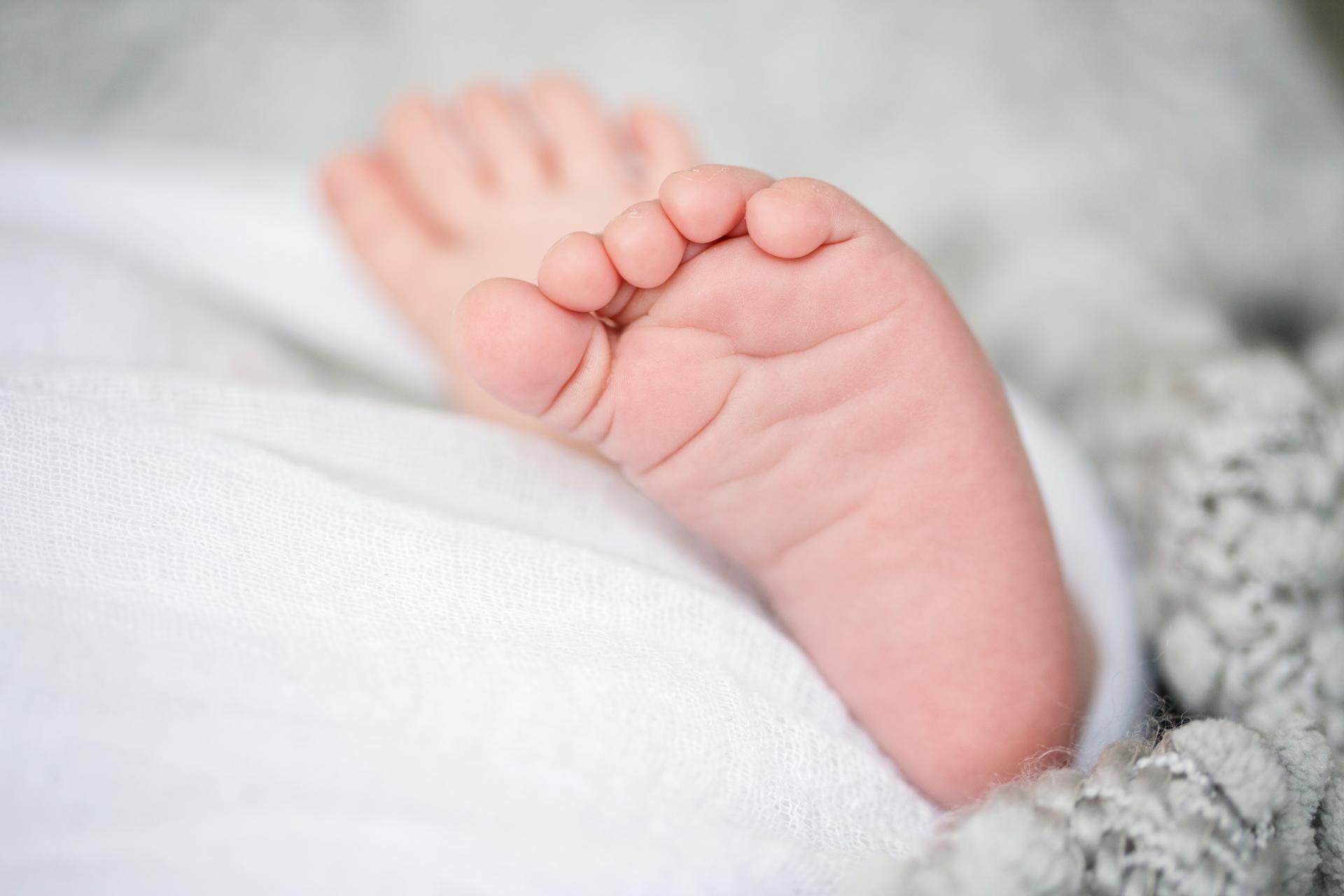 My Favorite Little Feet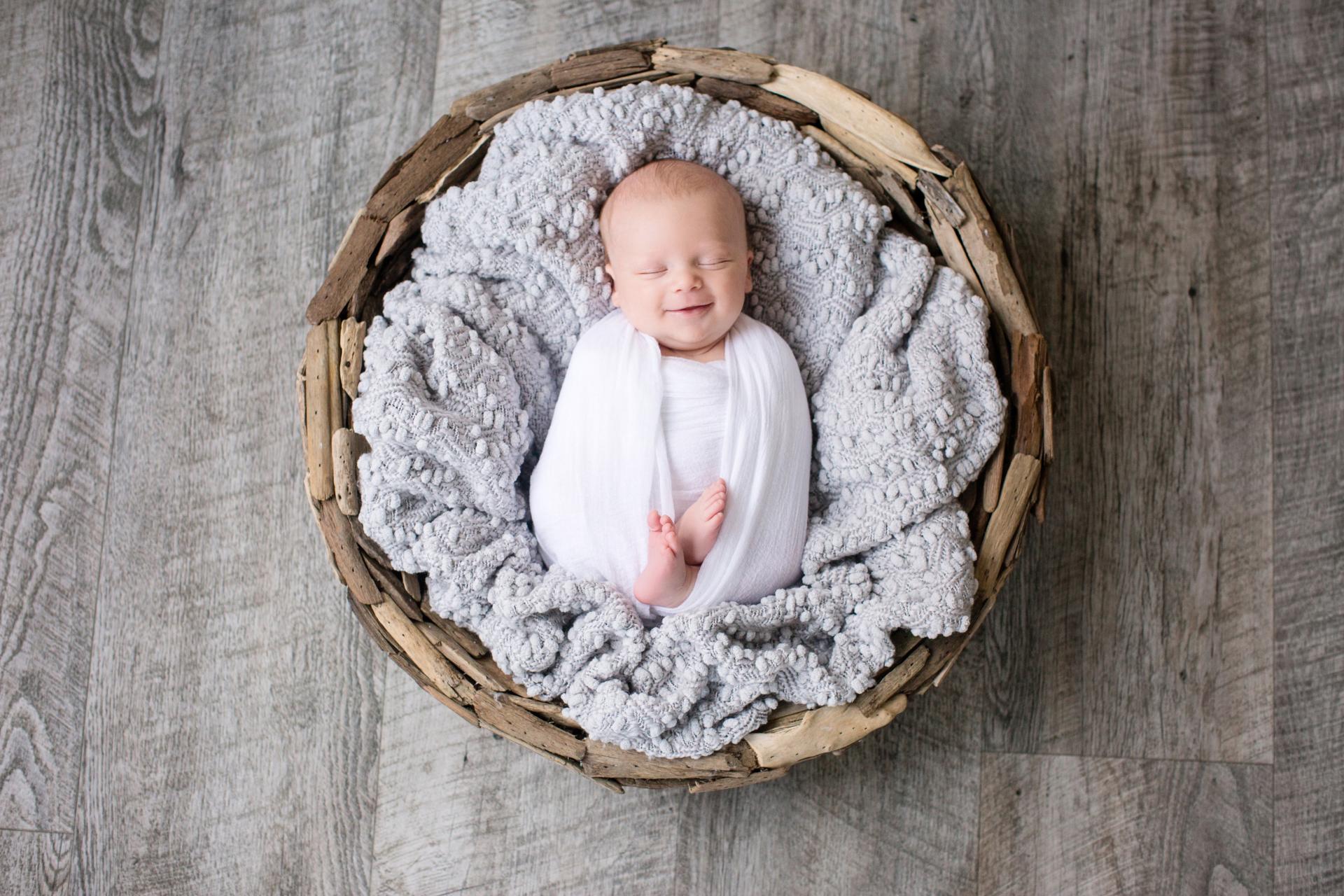 THAT SMILE!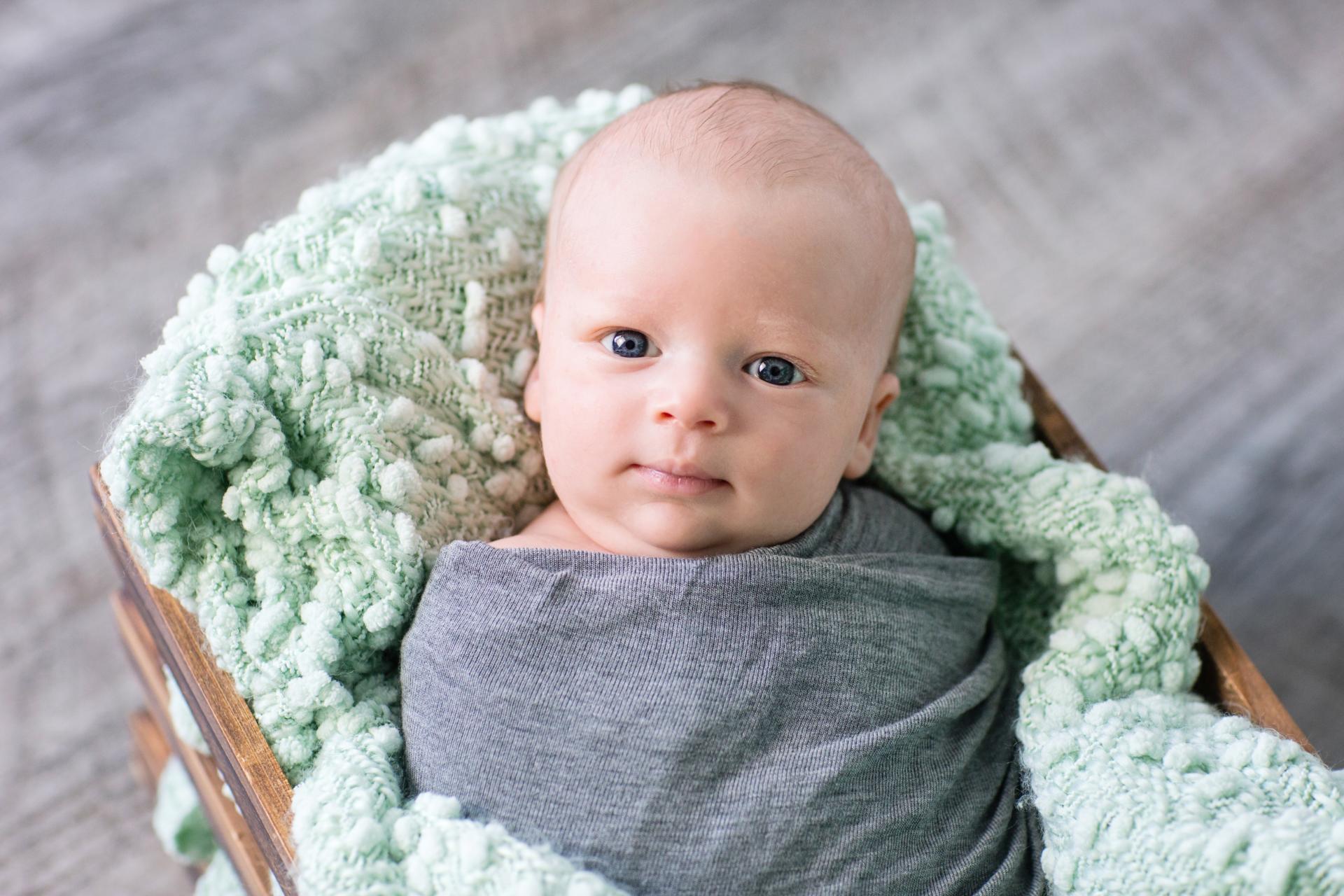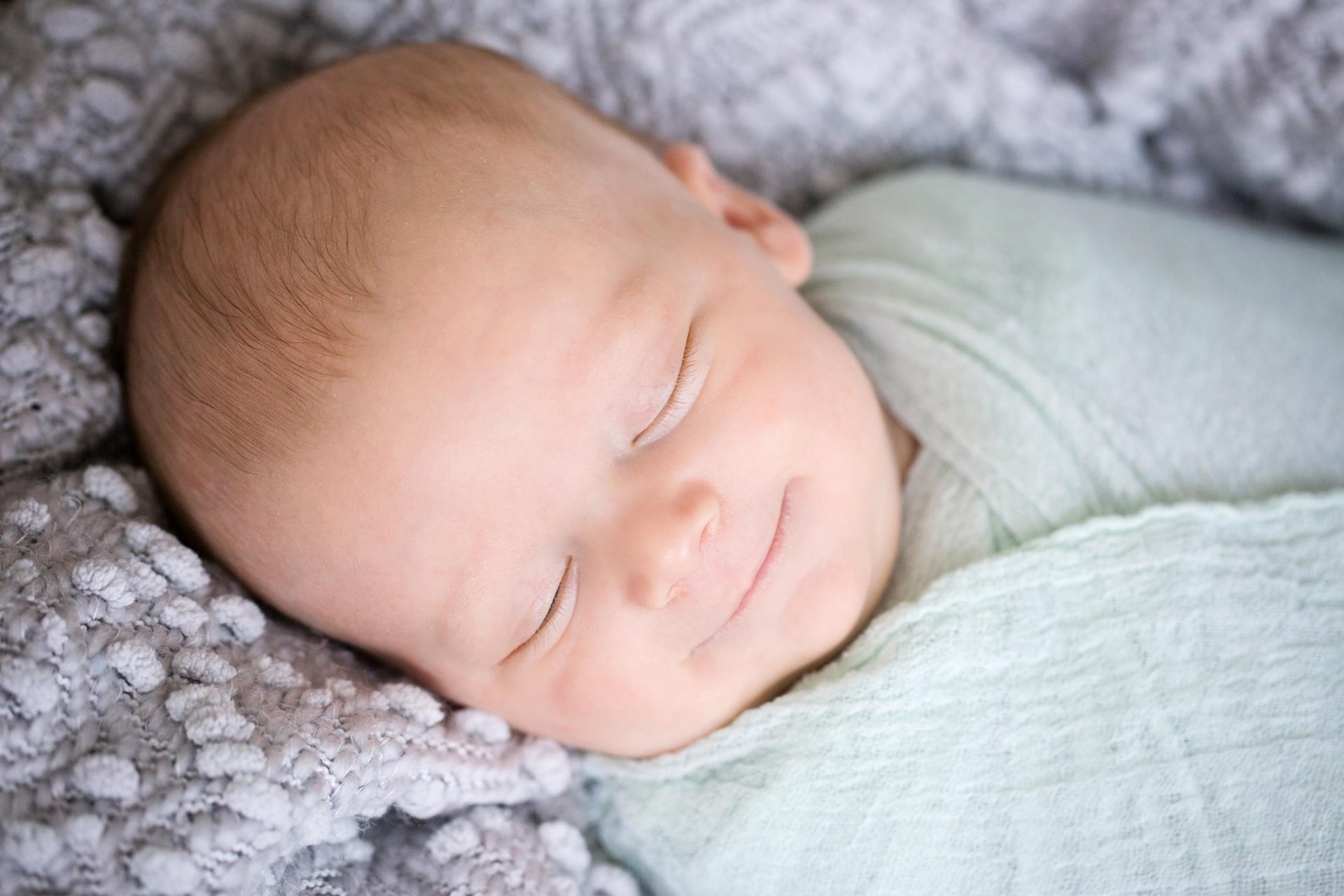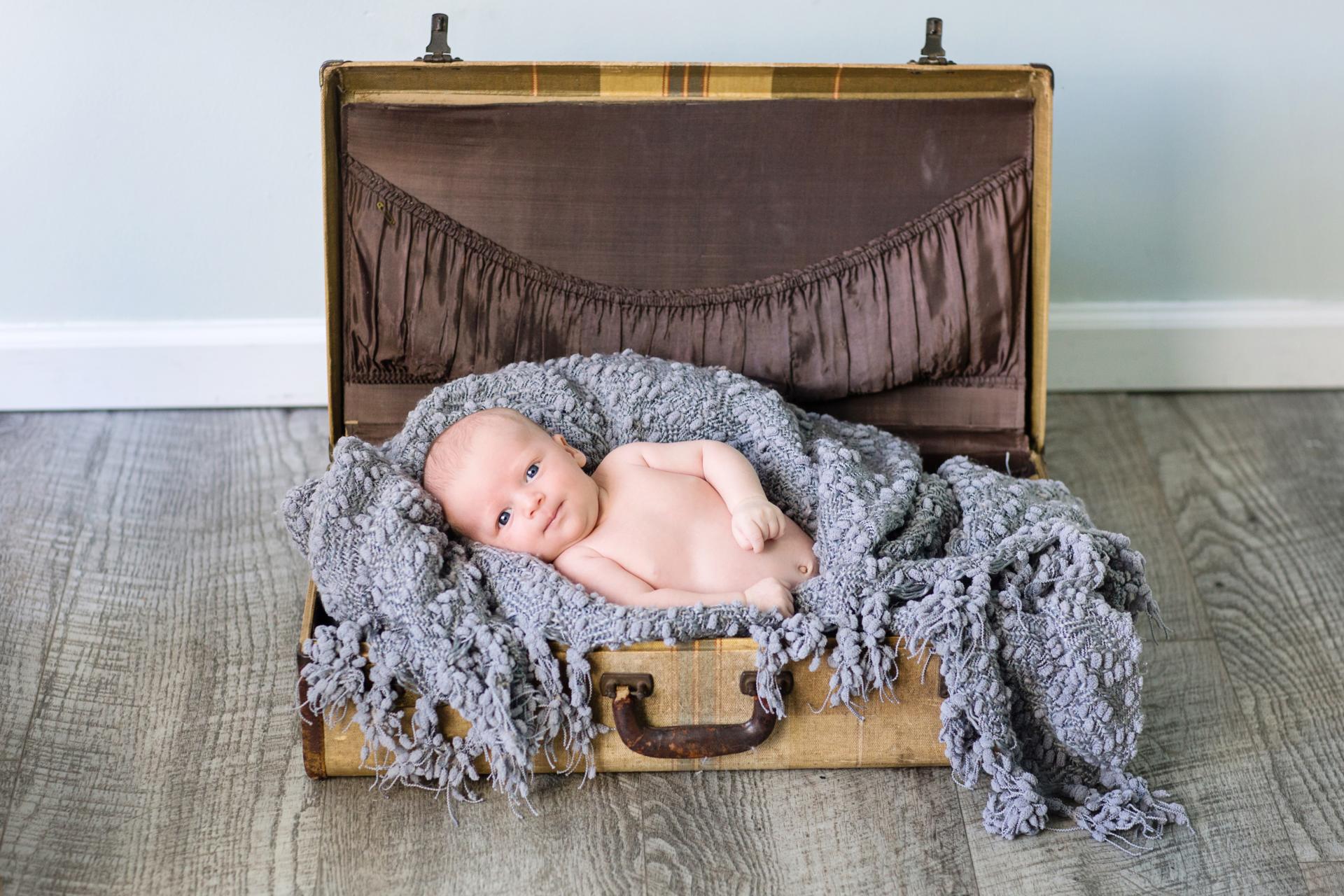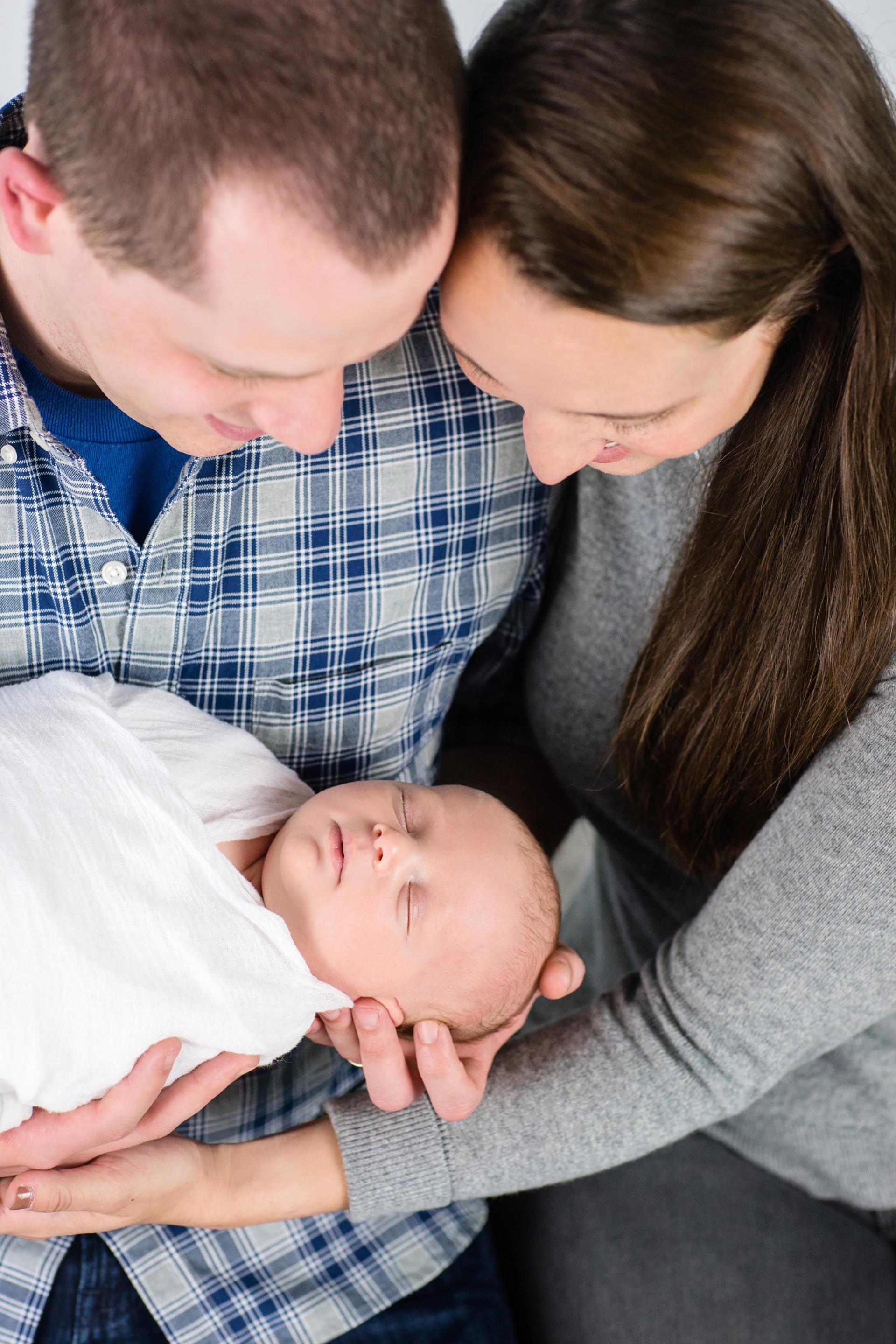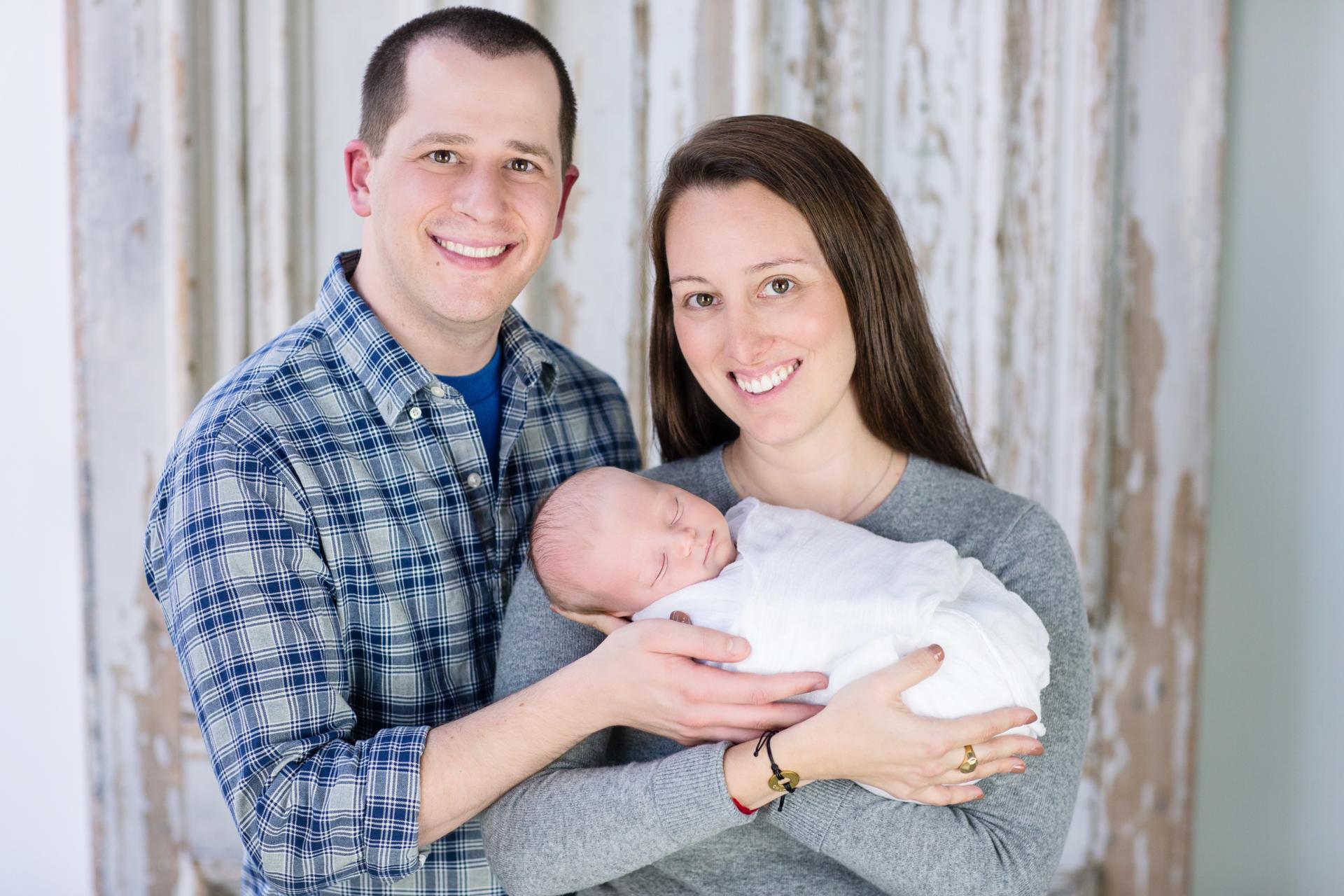 First Official Family Photo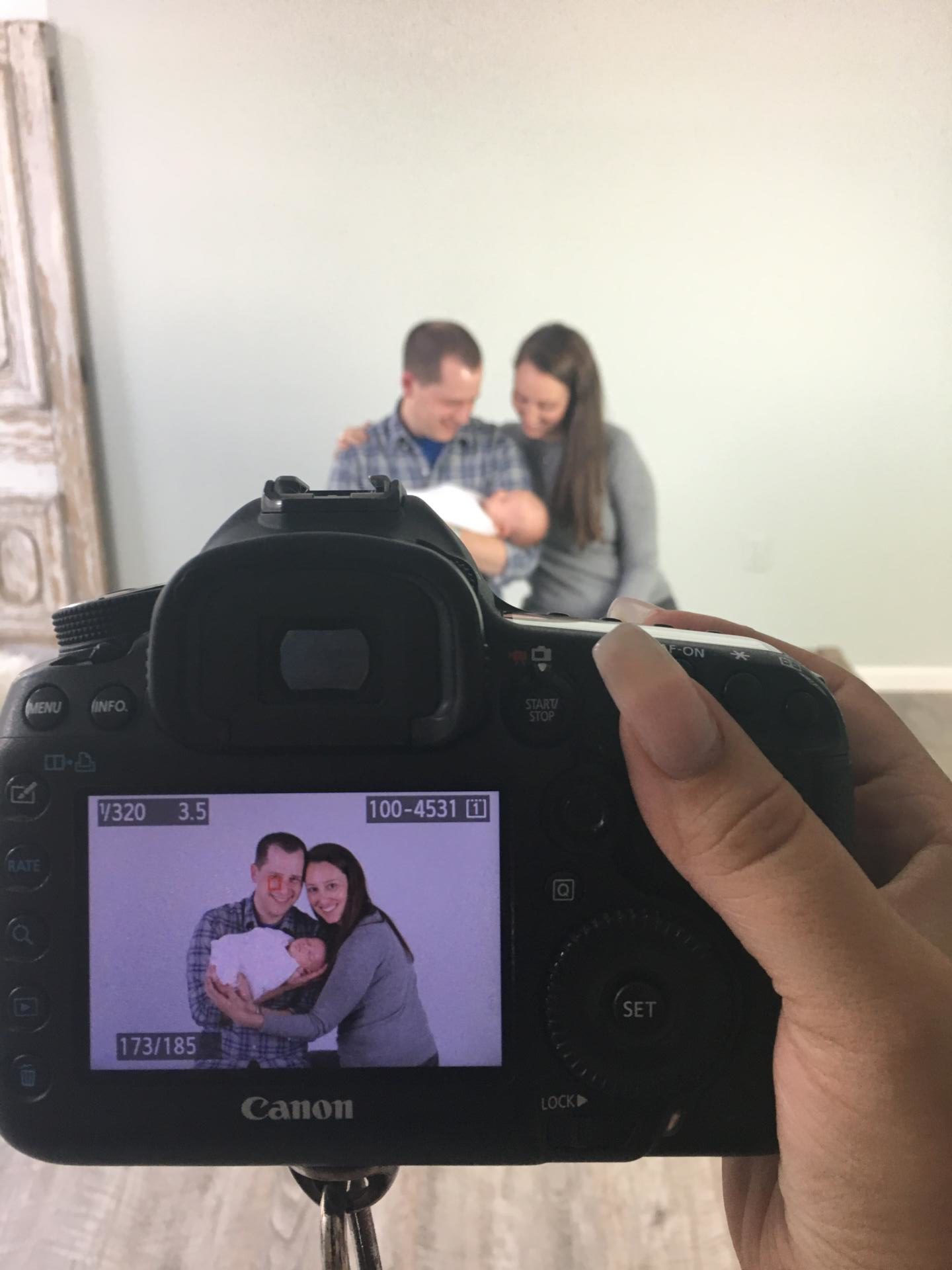 A Little BTS Action