DISCLOSURE: This post is in partnership with California Closets. I received discounted product in exchange for promotion on What's For Dinner Esq. All opinions expressed here are 100% my own.
I am SO excited to be sharing our finished closets with you today!
One of the things I was most excited about when we bought our house was the walk-in closet in the master bedroom. We had a walk-in closet in our apartment, and it was amazing. It fit EVERYTHING and more. I knew that this master closet, with a little work, would be the perfect space for my clothing! And yes, the master closet is ALL MINE! There is also a reach-in closet for E in the master bedroom that needed some work.
After seeing many California Closets redesigns on Instagram and Pinterest, I knew I needed to work with them to redesign our closets. I loved their clean lines and modern designs. I wanted to use every square inch of our closets effectively. I reached out to them as soon as we closed on the house, and I set up an appointment for a consultant to come and take a look.
Allison Pierce met me at the house and measured everything. We discussed the different design options, finishes, and hardware. California Closets has a variety of finishes to choose from. We opted for the Adriatic Mist from their Lago Collection, with Matte Aluminum hardware. It is beautiful light grey that complements the walnut hardwood and blue walls in the master bedroom. Instead of drawers, we opted for open shelving for both closets. Clothing tends to get lost in drawers. With open shelving, we will both be more likely to remember what we have, and wear everything more often! For E's closet, we decided to install a tie rack. I knew it would make easier for him to find ties when he needed one.
The night after our meeting, Allison sent over a sketch of what everything would look like. E and I were ecstatic. We couldn't wait to see our dream closets come to life!
We scheduled the install for two days before we moved in to the house. Everything was installed in ONE DAY! During installation, Allison even came by to drop off a little present for bebe W. She was such a pleasure to work with!
While it has taken a little while, unpacking everything into our new closets has been so easy and fun! It is great to be able to organize everything the way we want from the get go. I am so happy we decided to go with open shelving. The open shoe rack may be my favorite part of my closet! While it doesn't accommodate all of my shoes, it is nice to put some of my favorite pairs on display.
Displaying my clothing this way has also shown me that I love stripes more than any other pattern. I have an entire pile of striped tee shirts! I also LOVE a chunky cardigan. It is a little intense. Before unpacking, I thought I might need to go out and buy a few new things for winter, but this closet has allowed me to organize everything and see that I want for nothing!
If you are thinking about redoing your closet, I HIGHLY recommend working with California Closets. They really are the crème de la crème.
Scroll down for the before and after photos!
Thank you California Closets for partnering on this post.
BEFORE
I took these photos on my iPhone, so I apologize in advance for the lighting and photo quality.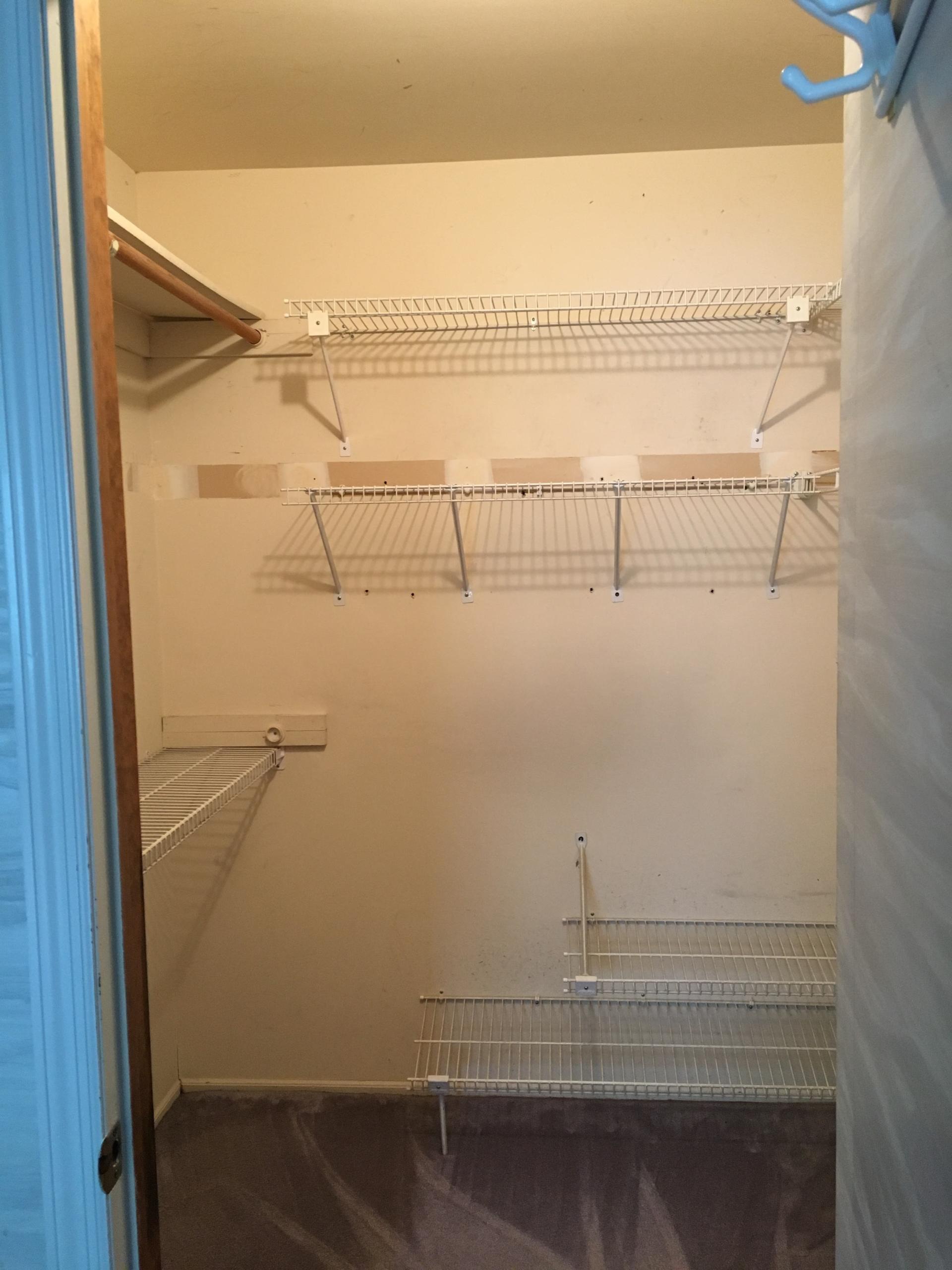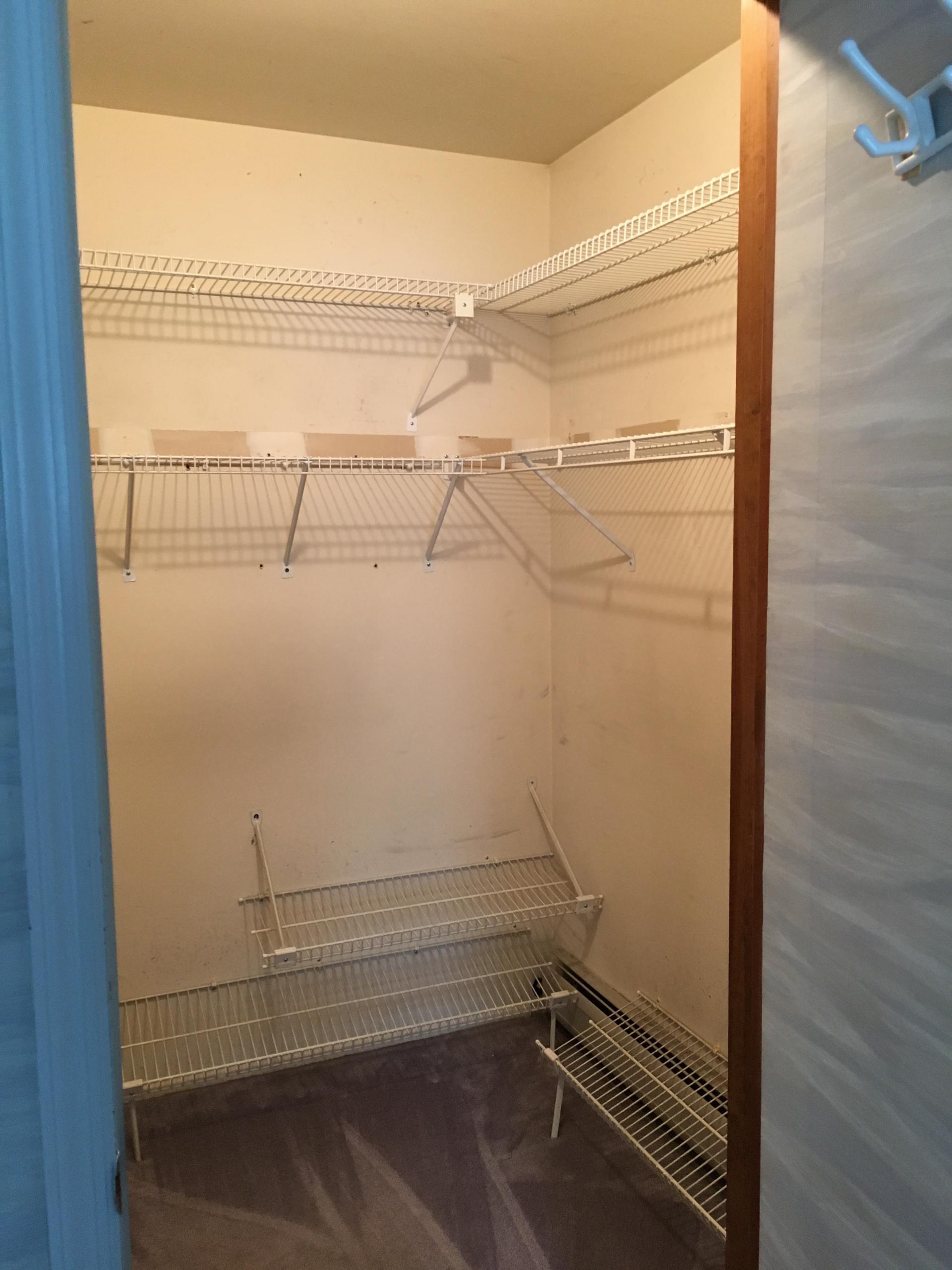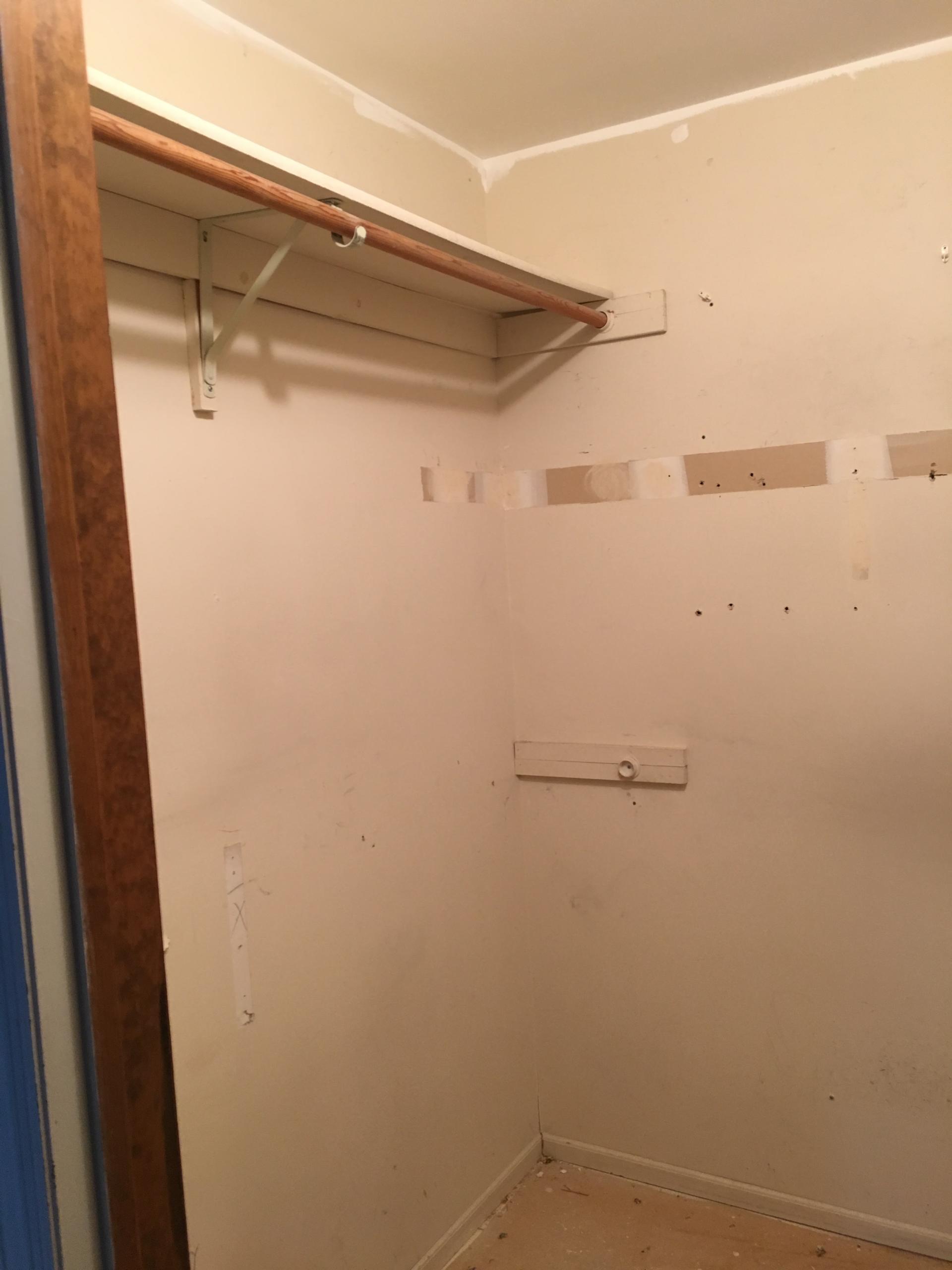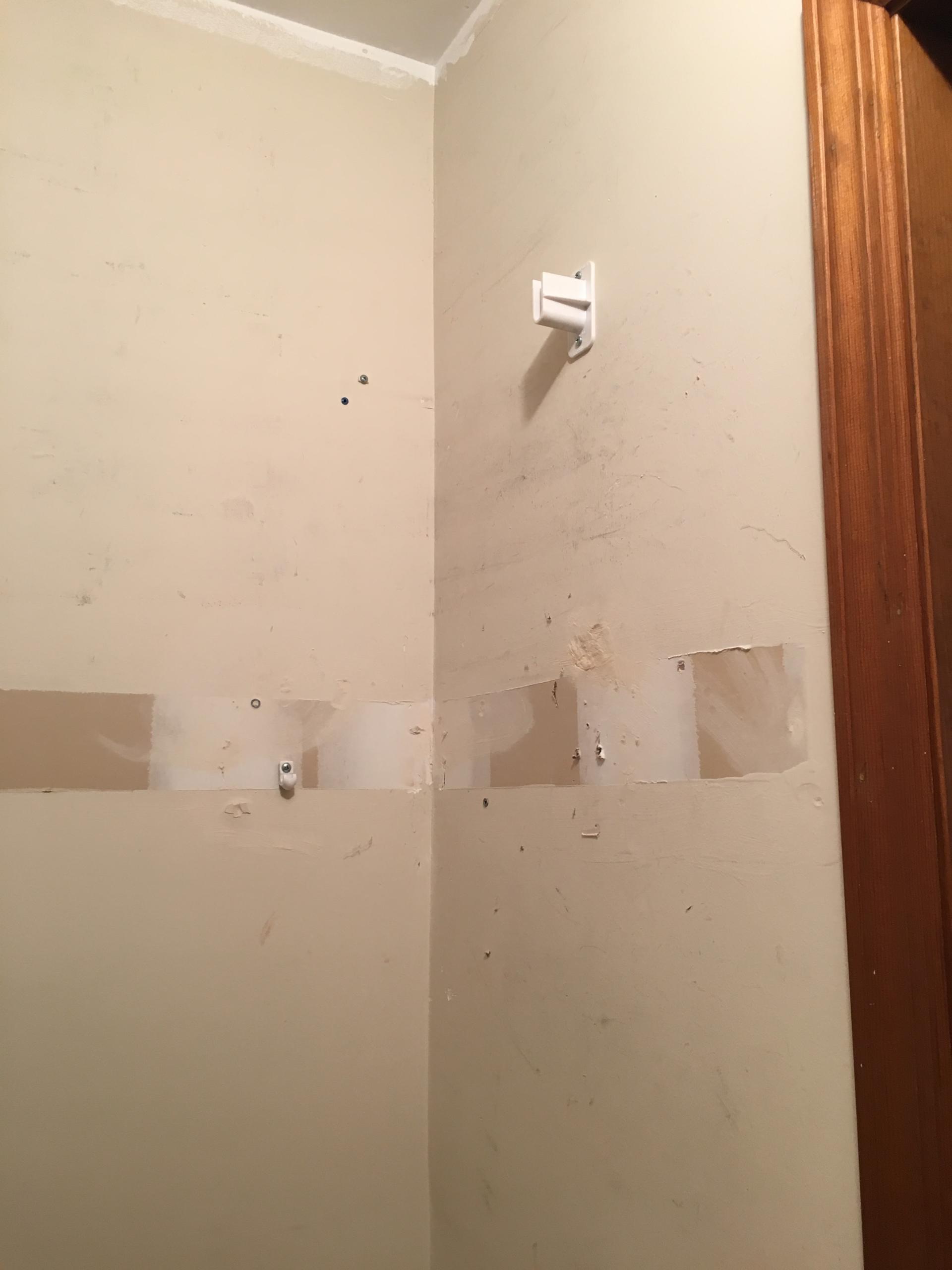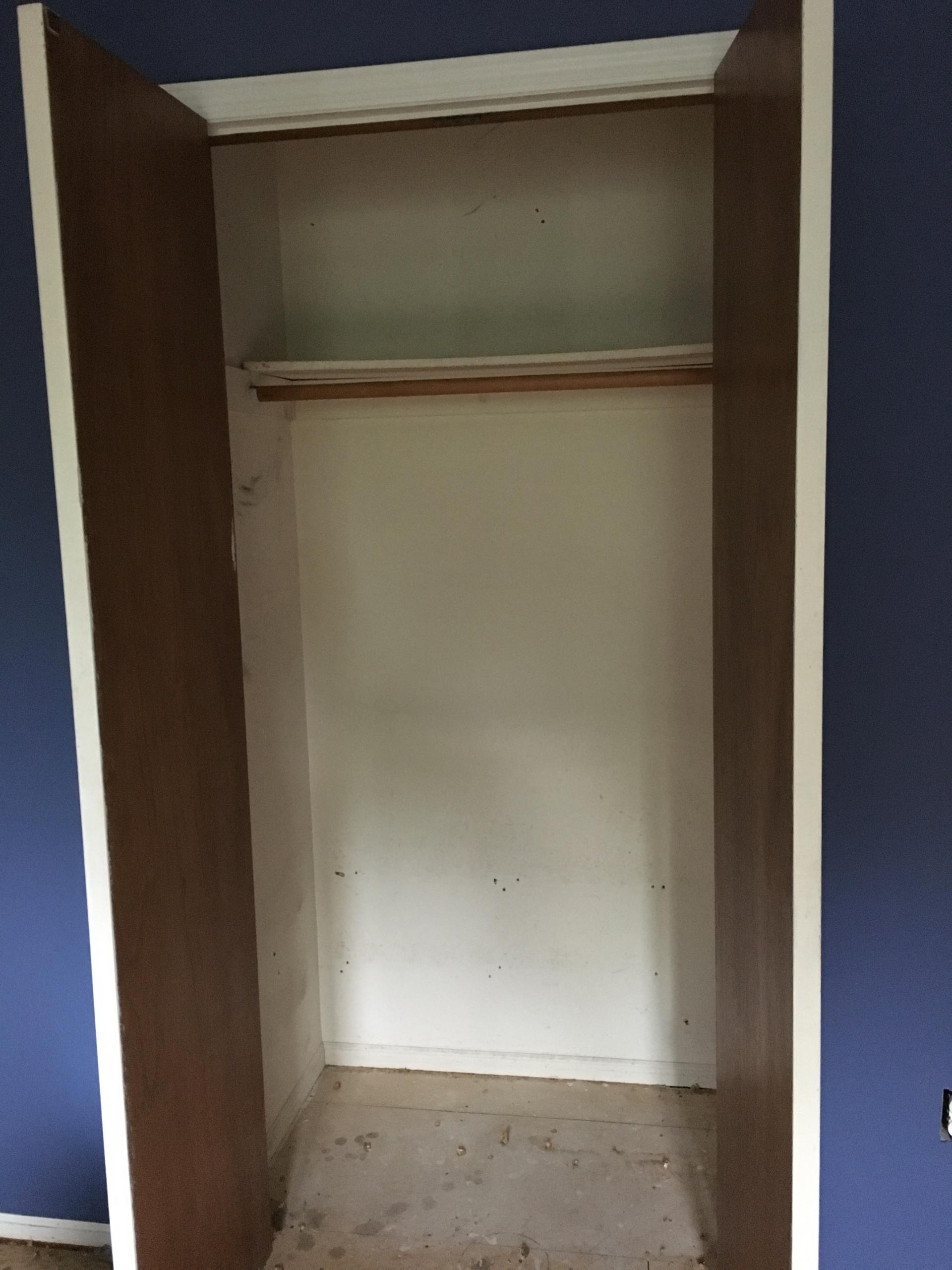 AFTER