A jeans day look on a Monday?! What is that about? Well…I have a lot of really great content planned over the next couple weeks so I thought I would switch things up a bit!
I have a riddle for you. Don't worry. I won't make you work too hard on a Monday morning.
What does a blogger do when it starts to rain in the middle of her photoshoot? She puts on a hooded coat like this Nordstrom Barbour coat and pretends like it was planned from the beginning! Or at least that is what this blogger does!
Over the last few weeks I have been wearing ALL OF THE SWEATERS. It has been chilly here in New Jersey! While my in-laws were up in Vermont (foliage peeping) in October , they picked up this cute one for me from the J.Crew Factory Outlet and I have been wearing it non-stop. It is so feminine and chic! It is not itchy at all so I don't even have to wear a tank top underneath. I have been wearing it to work with black pants or leggings, and casually with jeans.
Here, I paired it with a new pair of jeans that I purchased this summer during the Nordstrom Anniversary Sale. Yes, I bought jeans while I was pregnant in my pre-pregnancy size. Talk about motivation to lose the baby weight! For me, the Nordstrom Anniversary Sale really is my favorite sale of the year. I always pick up such great pieces that I wear ALL YEAR ROUND, including this Barbour coat. I picked it up two years ago during the sale!
To finish this Barbour coat look, I wore a pair of my favorite flats. I have them in three colors. Every girl should have a pair of these in their closet. They are so comfortable and the leather is so soft! Last, but certainly not least, I wore my black crossbody bag (also seen HERE). It has been getting a lot of wear recently because it goes with everything and instantly dresses an outfit up. I think it does a nice job of that here!
I hope you have a great Monday and start planning your jeans day outfit a little early this week!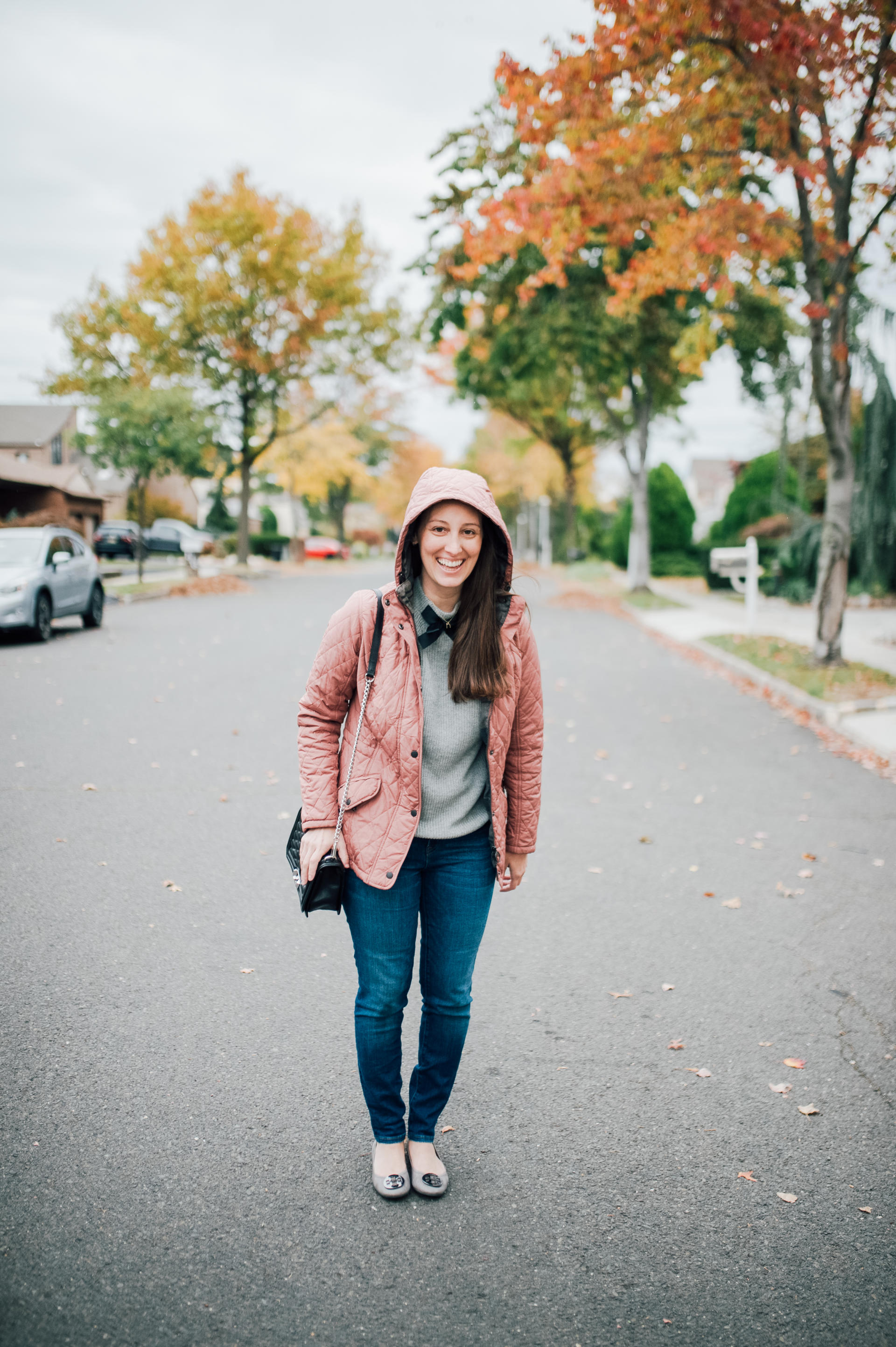 Jacket (in black), Sweater, Jeans, Shoes, Bag, Necklace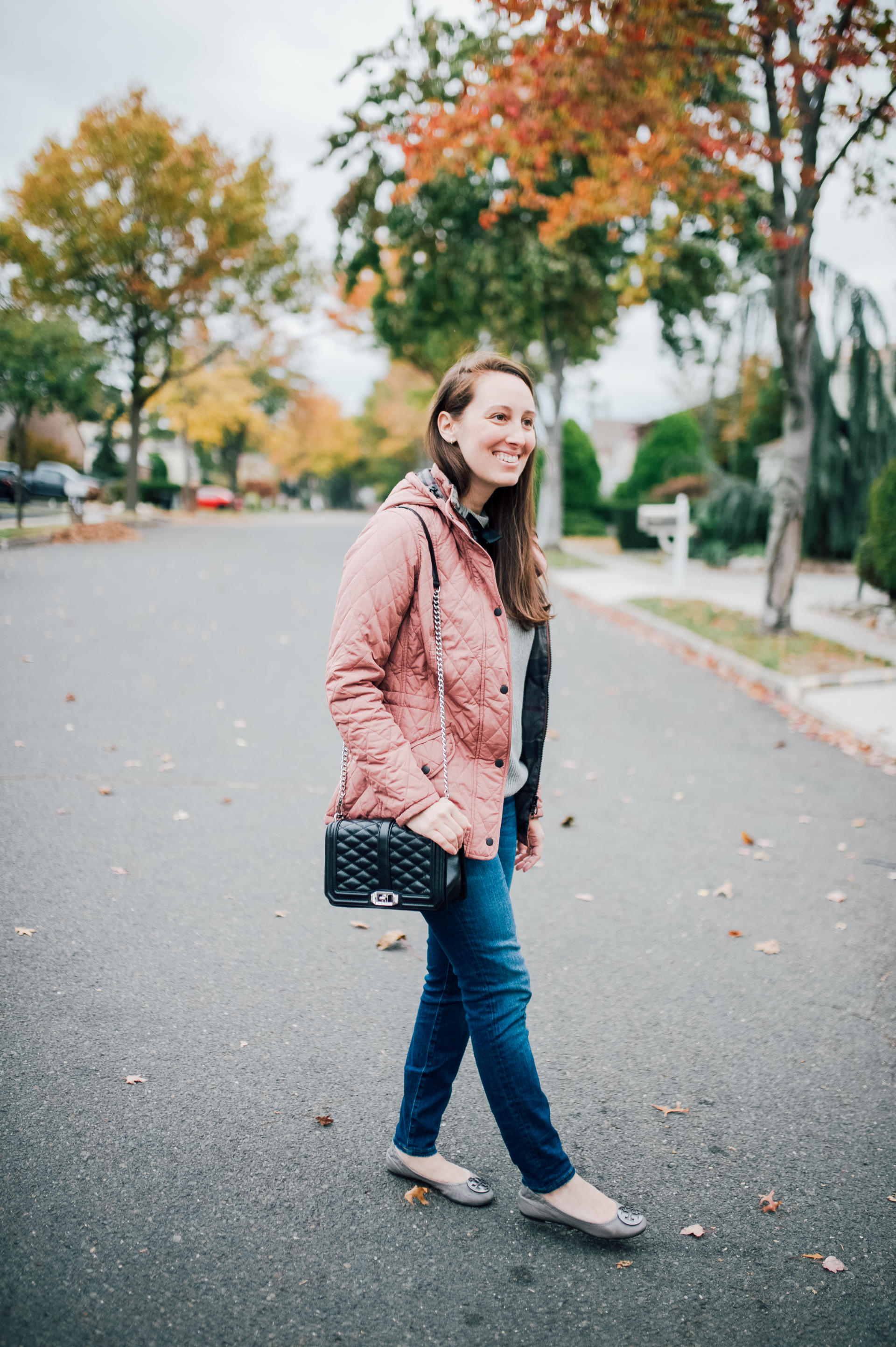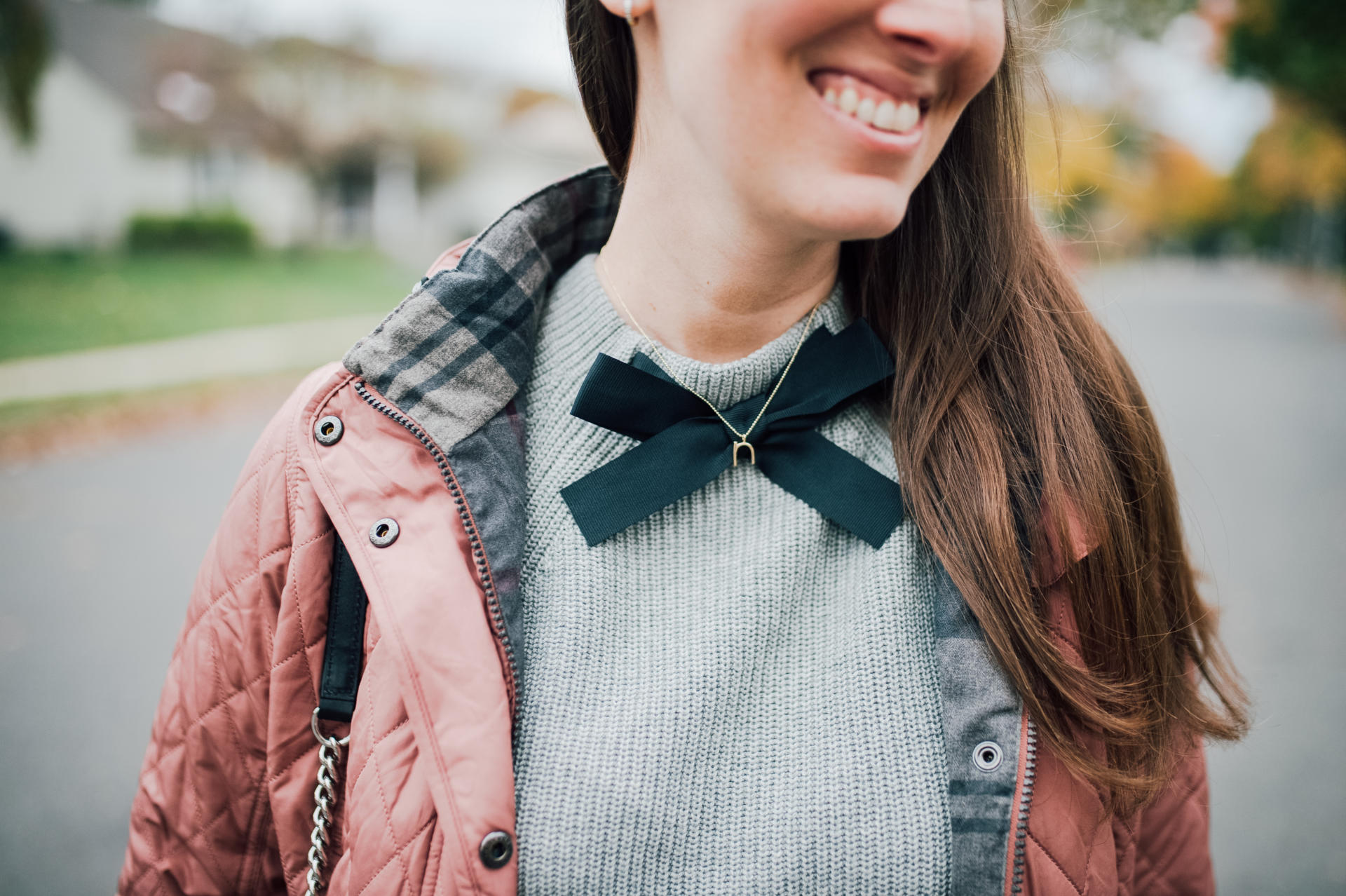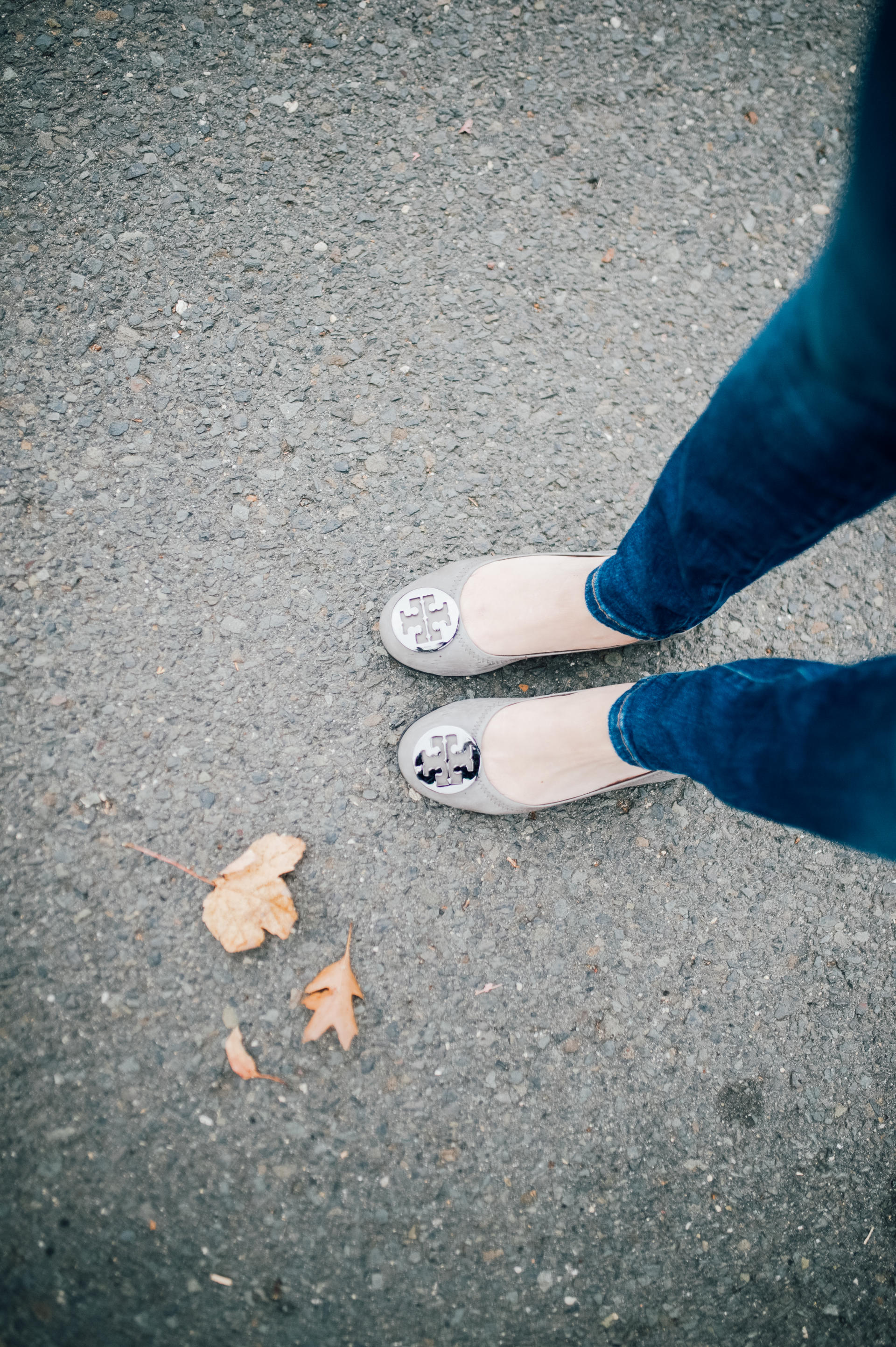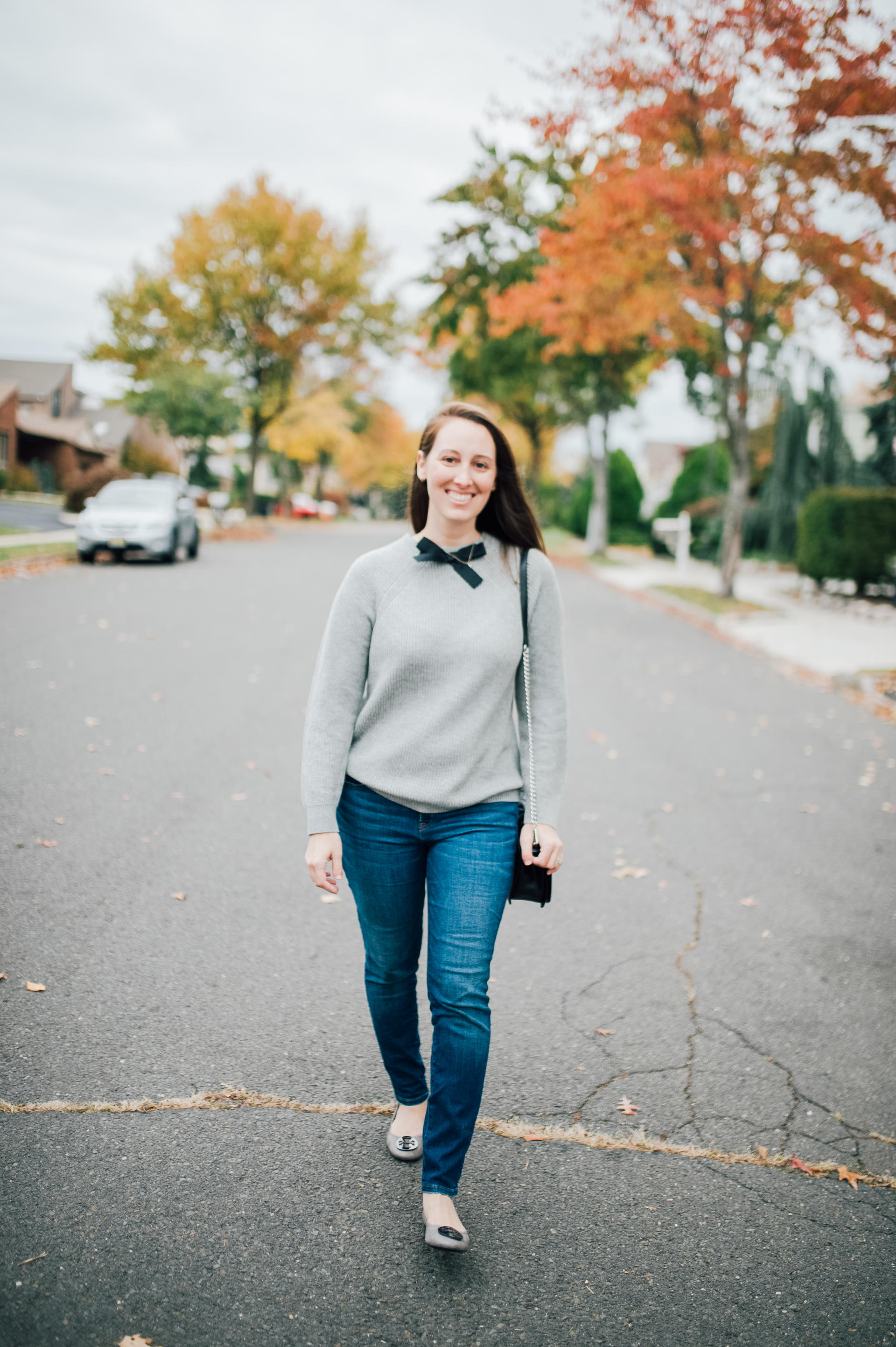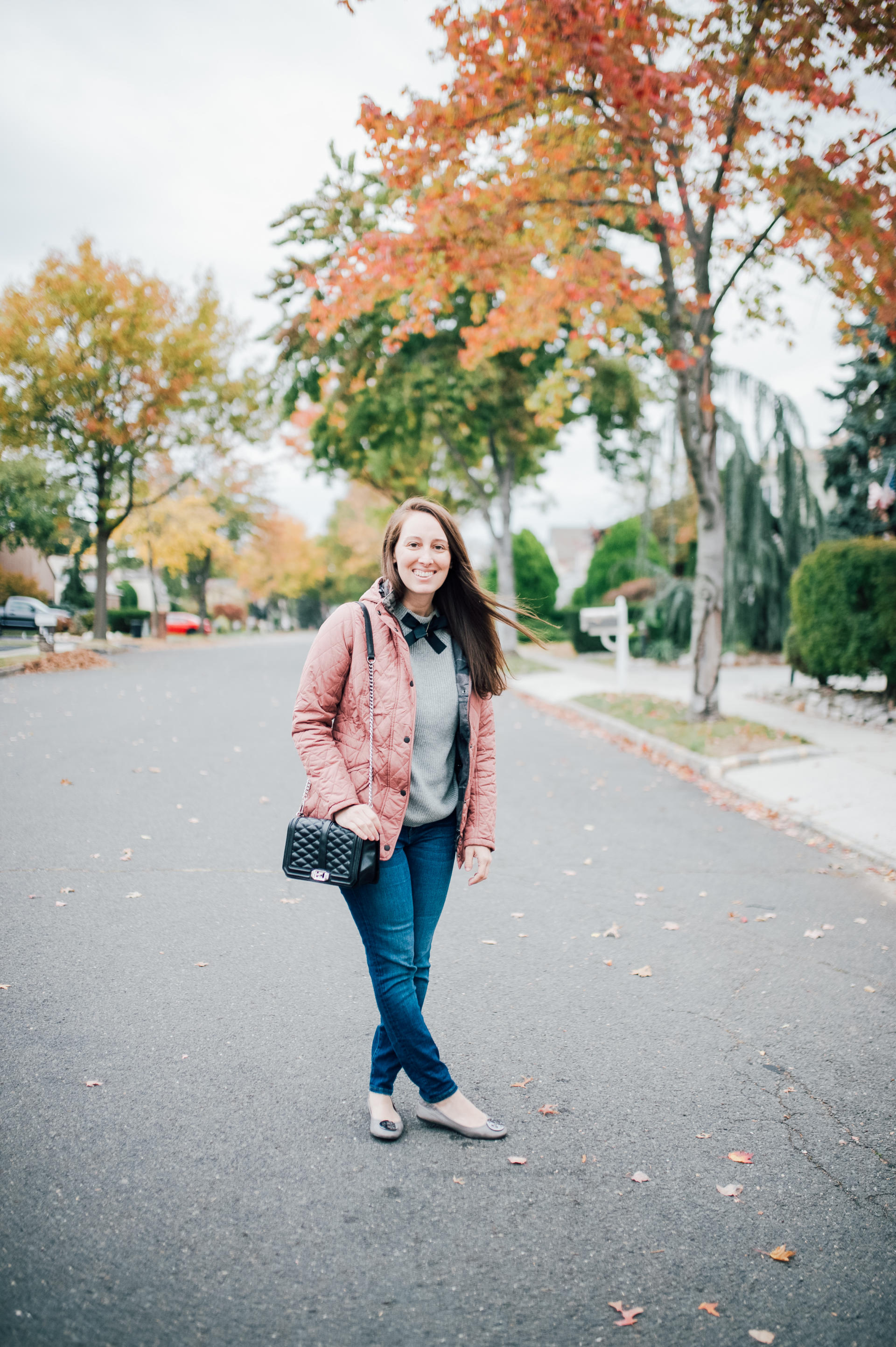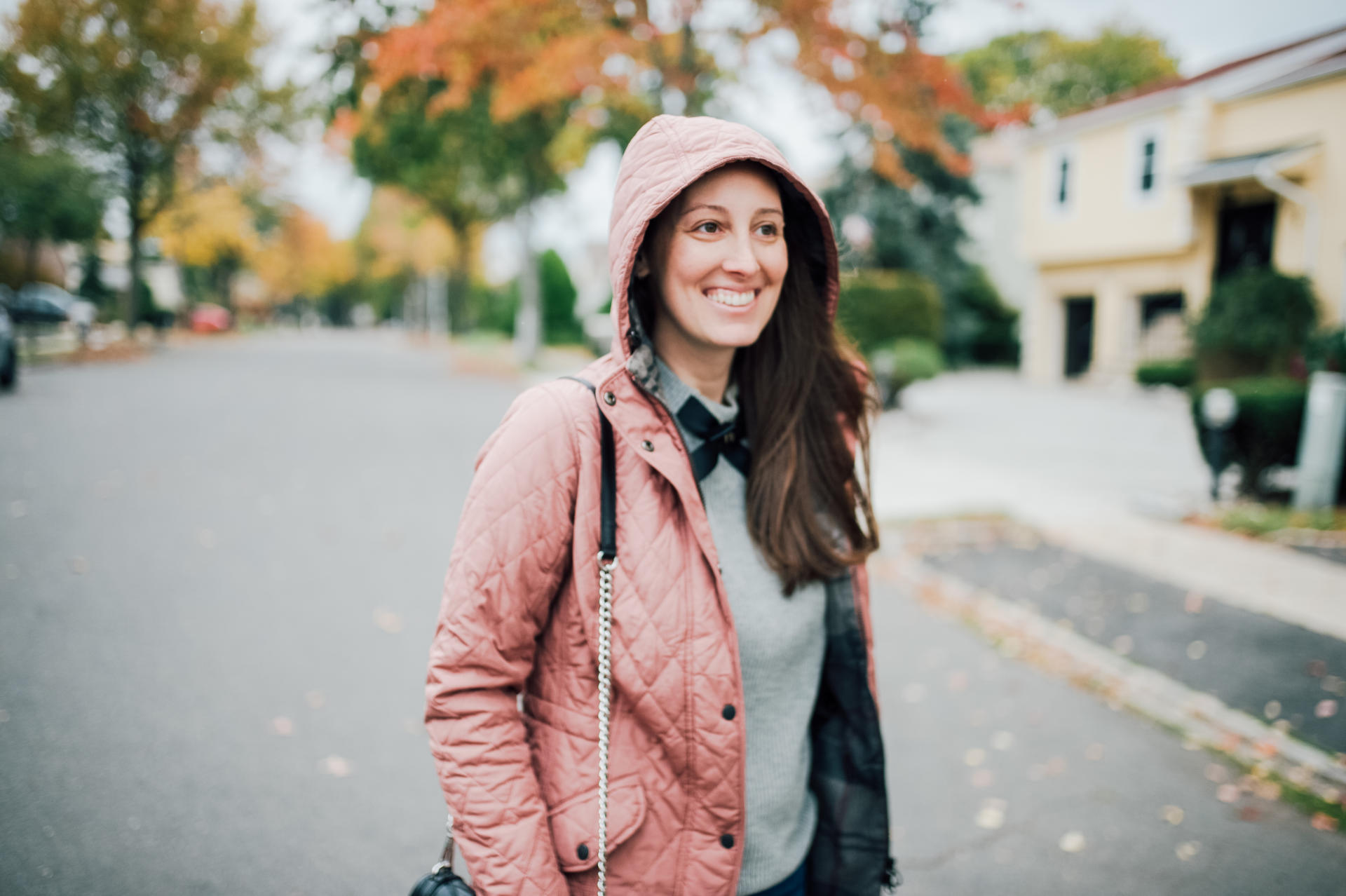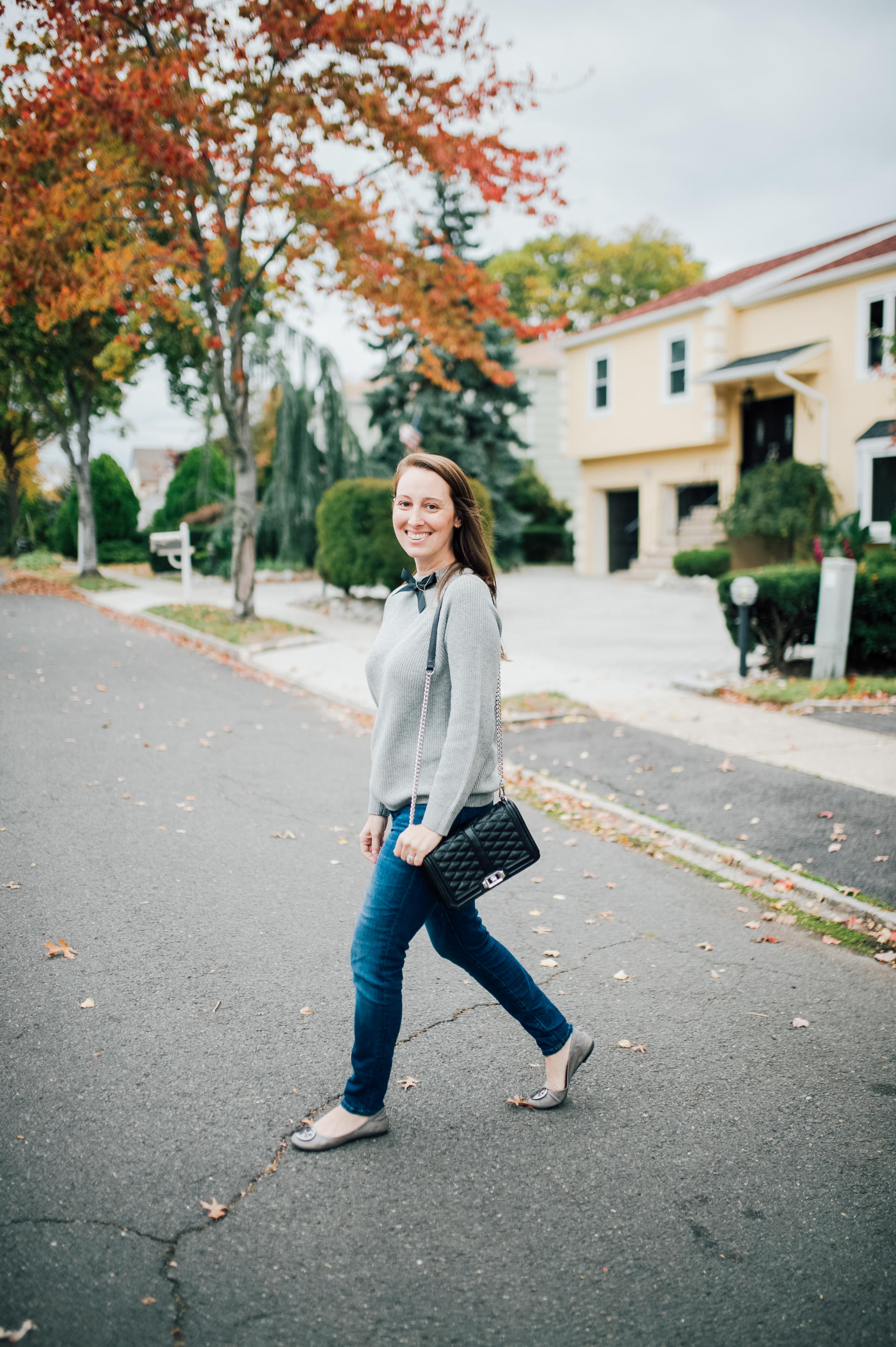 Photography by Laurel Creative