Between work, taking care of Nathan, and everything else I have going on in my life (cooking, cleaning, blogging etc.), I don't have a lot of time to get holiday gifts. Thankfully, one of my FAVORITE stores from across the pond, The White Company, just opened their second US outpost at my local mall, The Mall at Short Hills. I was lucky enough to have attended the store opening a few weeks ago and I went a little bananas. I may or may not have come home with a bag FULL of Holiday gifts for myself, Nathan, and E. I mean, Nathan NEEDED these London finger puppets, right?! London is, after all, one of my favorite places on the planet. And I definitely needed this Fig Candle and these Cashmere Socks in my life.
What I love most about The White Company is that it really is a one-stop shop for all your holiday gifts for everyone. They have a wide variety of affordable and luxurious products, including those for the home, and apparel for men, women, and babies.
E, Nathan, and I spend a lot of time hanging out on the couch as a family, so I thought it would be fun for us all to get some matching loungewear. I am really into grey (I have a closet FULL of it), so that is the color we went with! When our matching bottoms arrived, I couldn't wait for us all to wear them. These Cotton Cashmere Joggers are so amazingly comfortable. I wish I never had to take them off! E said the same thing about his Flannel Pajama Bottoms. They felt so soft and warm. And these little Counting Sheep Leggings for Nathan just make my heart melt. He looks so cute in them! Come time for the holidays, we will be sitting together on the couch, opening gifts in our matching outfits. Because we are cool like that.
You totally need these joggers in your life. And while you are shopping for yourself, pick a few things out for your family! Don't tell E, but I think I am going to FINALLY get these vintage champagne glasses (for New Years Eve, of course), and these cushion covers and matching throw for our bedroom…
Thank you The White Company for sponsoring this Holiday gifts post.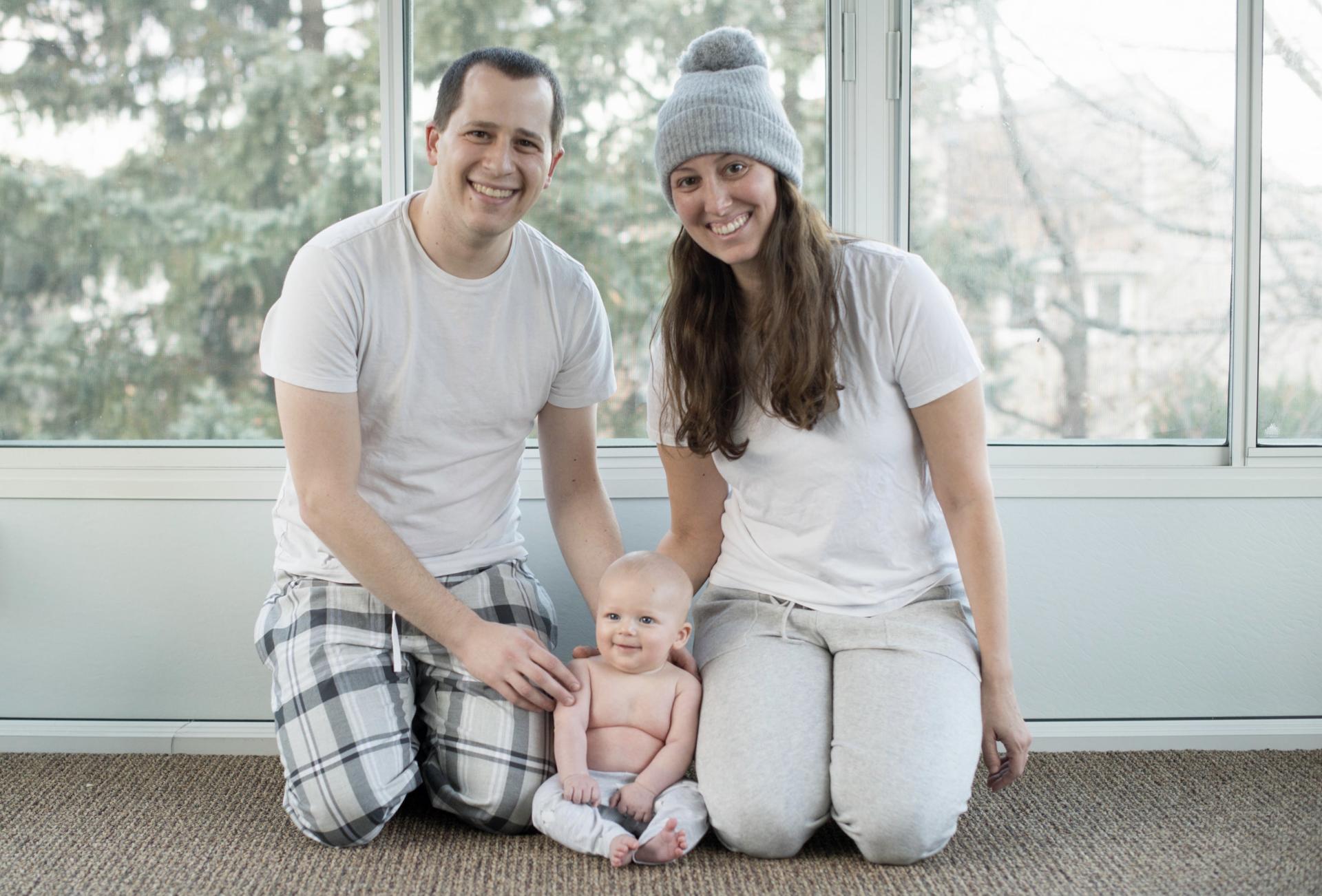 Nathan, E, Jessica: Pants, Hat, Bag (on SALE!!)