Every year I have the same New Year's Resolution. To get back in shape. This year, I mean it (I hope, anyway).
Before I got pregnant with Nathan, I had started attending Pure Barre classes with some regularity. I loved it! I tried to continue while pregnant, but it was just too much for me. Now that I am almost 5 months post-baby, I think I am FINALLY ready to start working out again and get back in shape. Nothing gets me more motivated to work out then a new workout outfit. Thankfully, Shape Activewear sent over something fun! They sent a top, sports bra and leggings. Not only are they easy to move in, but they suck me in, in all of the right places. I look and feel awesome in the whole outfit. Just another great motivator to get back in shape!
Over the next week or two, I am going to ease in and start with one class a week. After that, I am hoping to go at least twice a week. When I go, I will post about my workout on Instagram Stories. I hope you will follow along on my workout journey. This is the year of the TUCK!
Thank you Shape Activewear for partnering on this post.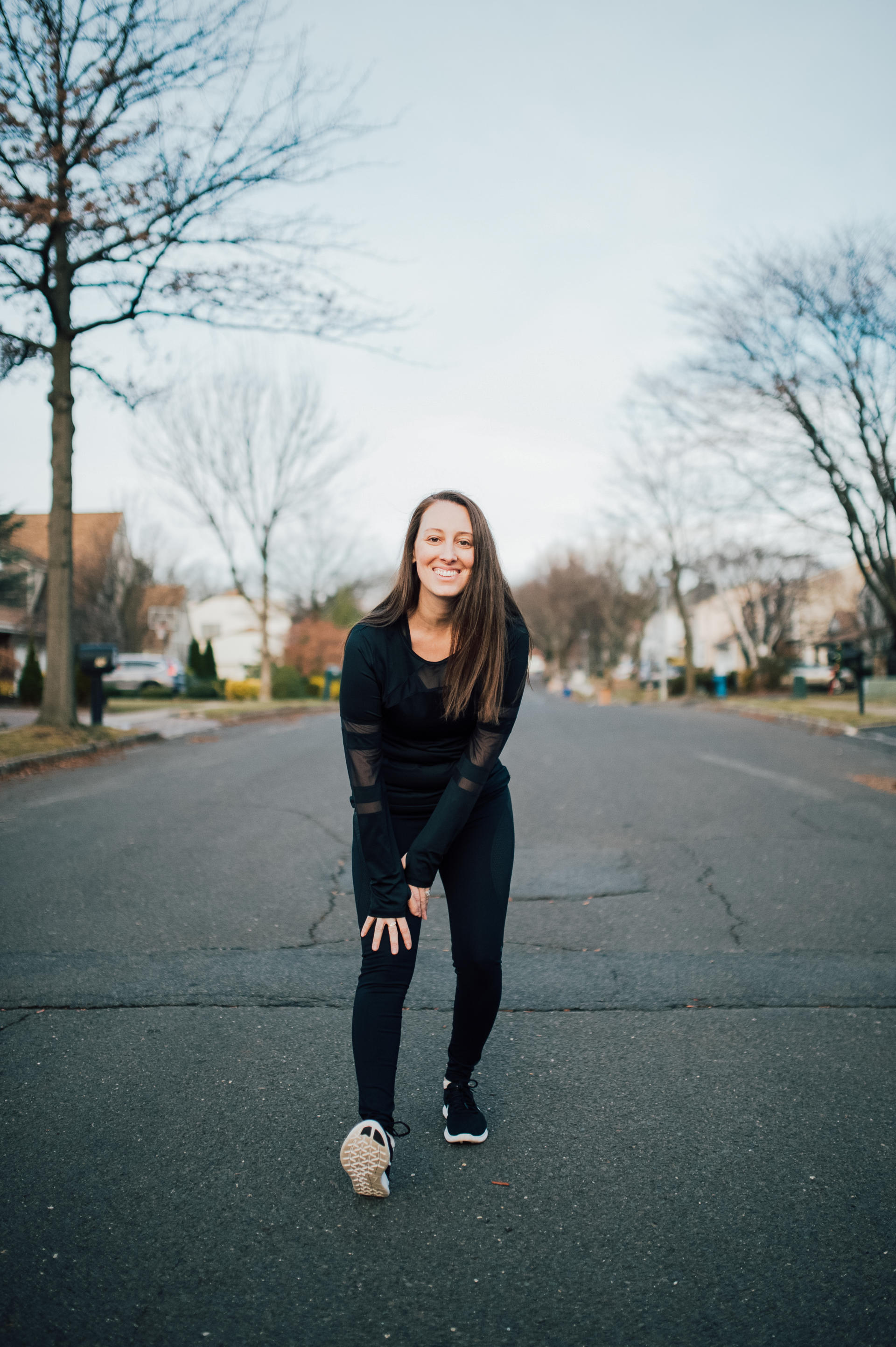 Top (c/o), Bra (c/o), Pants (c/o), Sneakers (c/o Dicks Sporting Goods)