Since Nathan was born, E and I have yet to go on a real date, just the two of us. We have had several opportunities. Everyone has offered to babysit. I just haven't been ready to leave him, with the exception of my office holiday party (which definitely doesn't count).
With our 8th dateaversary coming up in a few weeks, I am looking forward to going out on a date to celebrate. I'm looking to wear something cute for the date so, after seeing several bloggers wearing Doen, I hopped on over to their site to see what they were all about. I instantly fell in love with this sweater. It is so pretty and feminine. Obviously I had to have it. Happy Chanukah to me 🙂 I am looking forward to wearing this Doen sweater with my favorite jeans.
Here, I finished the look with my first pair of Manolo Blahniks that I purchased at a sample sale years ago. They were my first big designer shoe purchase. If the snow from yesterday's blizzard melts in time, I may even wear them to dinner. If not, then I will be wearing my go-to booties. Hopefully E takes me somewhere delicious (maybe somewhere with ramen on the menu…hint hint).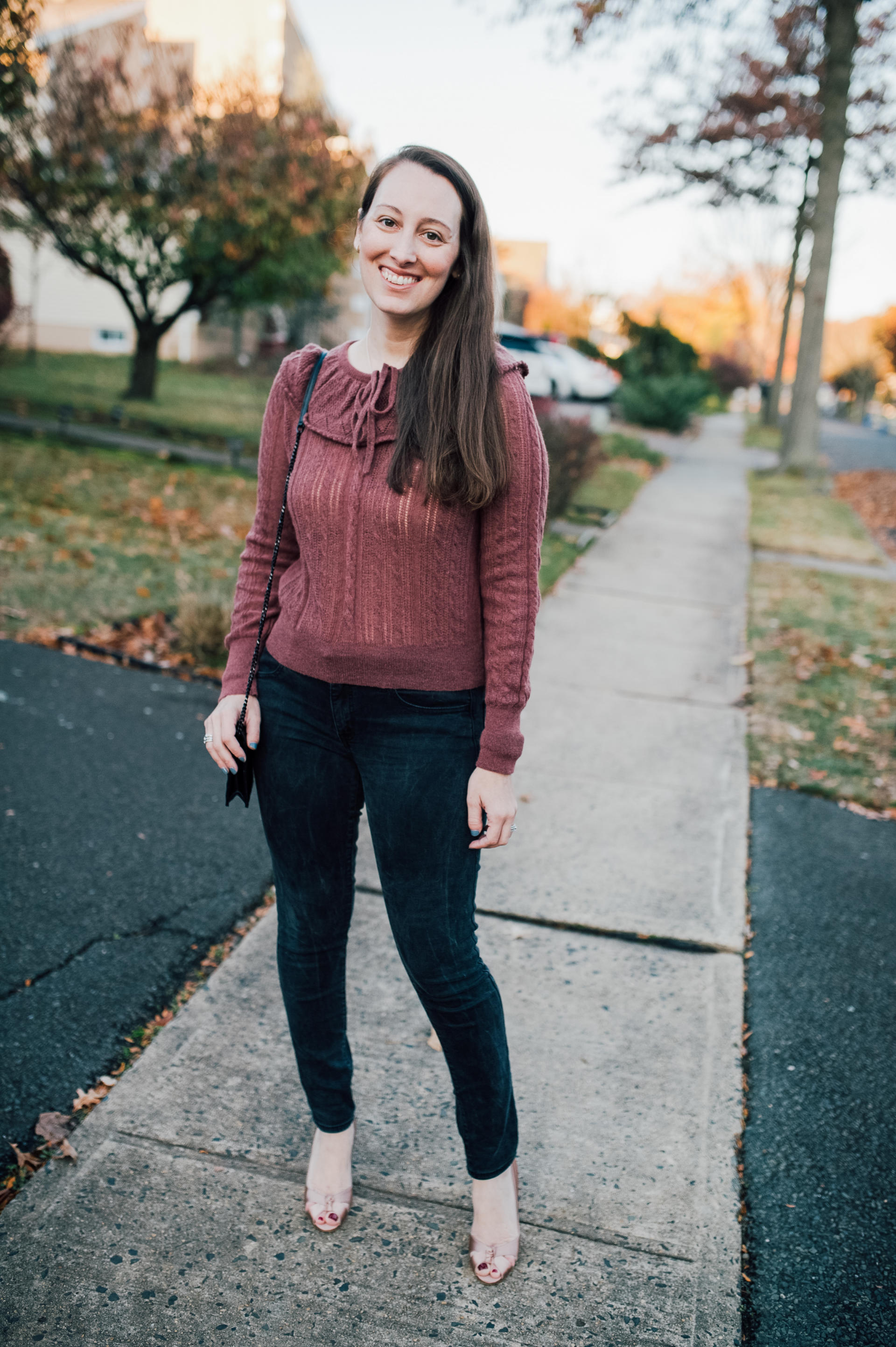 DOEN DATE NIGHT OUTFIT DETAILS:
Sweater, Jeans, Shoes (old, similar HERE and HERE), Bag (old, similar HERE and HERE)
]