Before there was snow, ice, sleet, and freezing cold temperatures here in New Jersey, there were BEAUTIFUL leaves. Look at the gorgeous colors of that fall foliage! It really complemented one of my favorite fall fashion outfits, seen below. I know it is a little late to be sharing it here, but several of the pieces are currently ON SALE and I didn't want you to miss out!
I borrowed the dress, jacket, and smile crossbody bag from Rent the Runway Unlimited (get $30 off your first order by clicking HERE) and I wore this entire fall fashion look, head to toe, at LEAST 5 times before sending it back. I am seriously contemplating buying the smile bag because it would be such a fun addition to my closet. I know it would put a smile on my face each time I see it! I finished the look with this pair of booties that every woman should own. They are cute, comfortable and affordable! I have had them for years and they have held up so well.
Happy Tuesday everyone!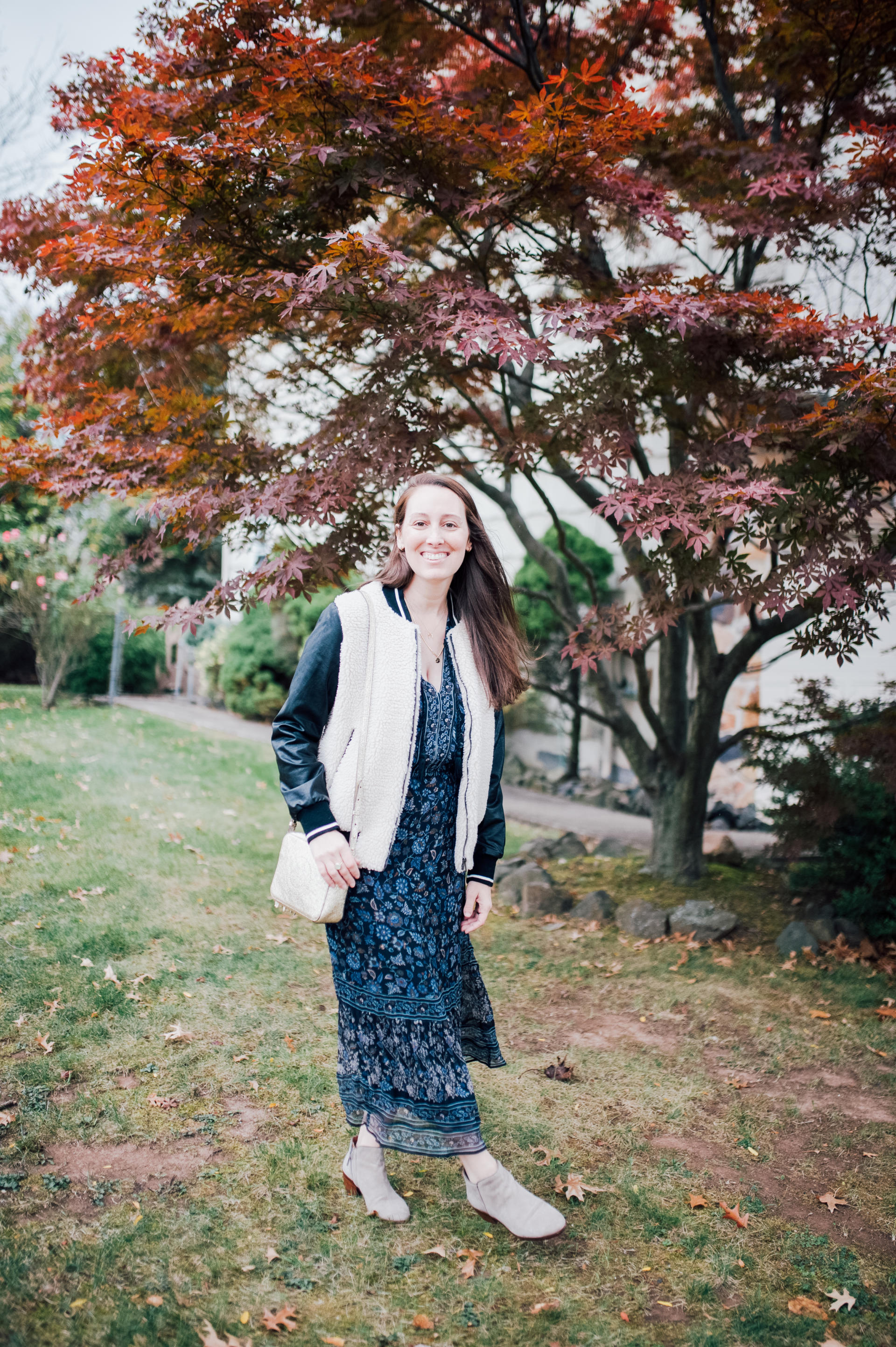 FALL FASHION OUTFIT DETAILS:
Dress (ON SALE), Jacket, Bag (ON SALE), Shoes, Necklace, Ring