Sometimes you just want a muffin for breakfast. Well, at least I do. Who's with me?
While my banana chocolate chip muffins make for an amazing breakfast, they are little decadent to eat regularly. So, I created this banana chia seed blackberry muffins recipe (that I occasionally add a few chocolate chips to for good measure)! While it is still a muffin, it is packed with fruit (read: HEALTHY), antioxidants, and omega 3 fatty acids. What could be bad about that?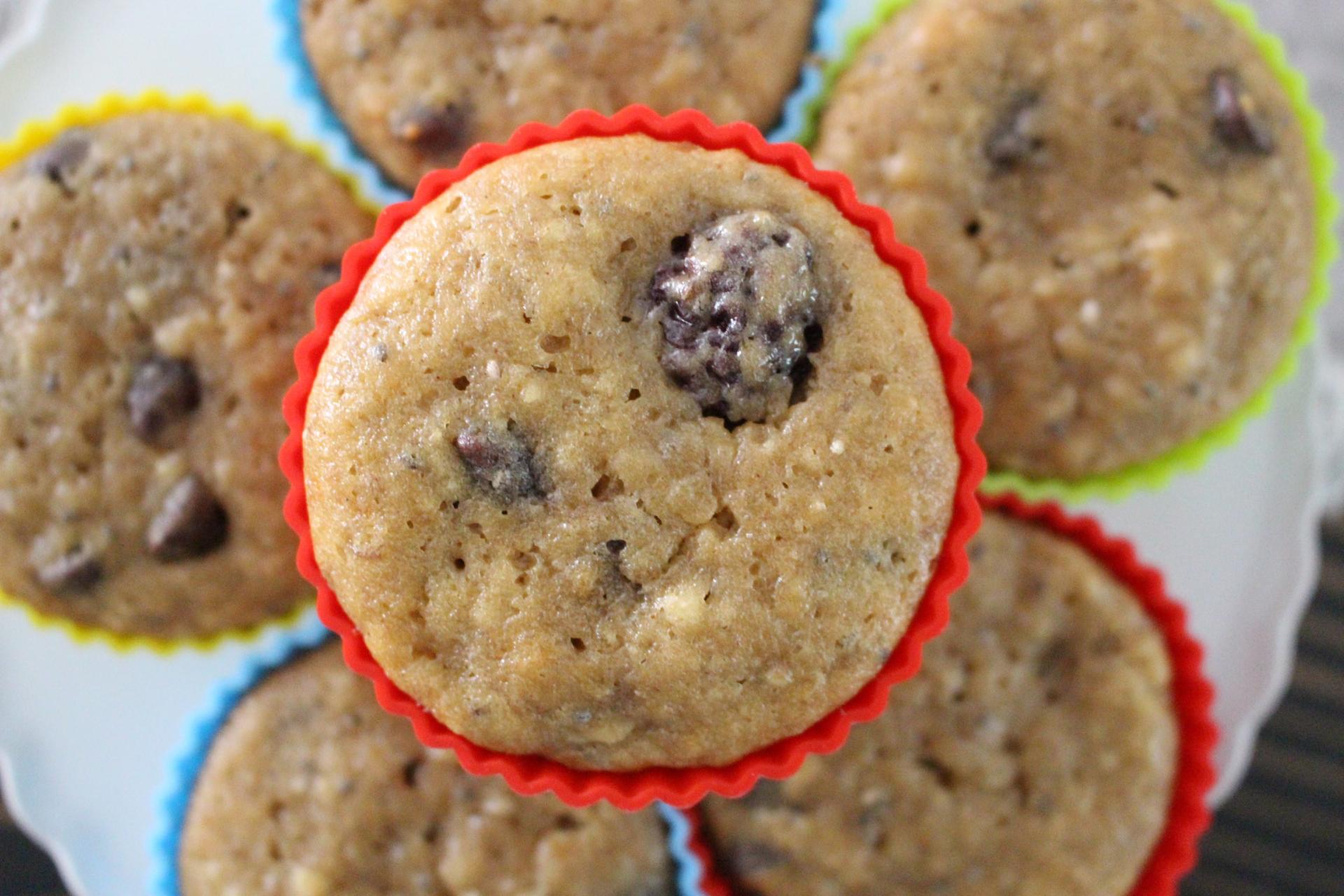 BANANA CHIA SEEDS BLACKBERRY MUFFINS RECIPE
Ingredients:
Fleischmann's Unsalted Margarine, 1 stick, melted
All Purpose Flour, 1-½ cups
Baking Powder, 1 teaspoon
Sea Salt, ½ teaspoon
Baking Soda, 1/4 teaspoon
Ripe Bananas, 3-4, mashed
White Sugar, ½ cup
Brown Sugar, ½ cup
Eggs, 2
Vanilla Extract, 1 teaspoon
Fresh Blackberries, 1/2 cup
Chia Seeds, 3 teaspoons
Chocolate Chips, 1/2 cup (optional)
Directions:
Heat your oven to 350 degrees Fahrenheit.
Spray your muffin pan with Pam or use these silicone baking cups.
Whisk the flour, baking powder, sea salt and baking powder together in a medium-mixing bowl.
In a separate large mixing bowl, mix together the melted margarine, white sugar and brown sugar until creamy.
Slowly add the eggs, vanilla and mashed bananas.
Add the flour mixture and mix just until combined.
Fold in the chia seeds, blackberries and chocolate chips.
Use an ice cream scoop to scoop the batter into your muffin pan or baking cups, until each is about ¾ filled.
Bake for 15-18 minutes or until a toothpick comes out clean.
Cool for your blackberry muffins for 10 minutes, then transfer to a wire rack to cool.
So, have you tried these blackberry muffins? What do you think? Let me know in the comments below!