Planning for the Super Bowl already? I don't know about you, but I LOVE watching the Super Bowl. For me it is less about the game and more about the people I watch with and, of course, the food we all eat. ALL OF THE FRIED FOOD!
One of the foods that I am most excited for at the Super Bowl is WINGS! Unfortunately, there are no restaurants around us that sell kosher fried chicken wings. While I love making them from scratch, they are A LOT of work. You have to fry them up in batches. By the time your last chicken wing is done, the first one you fried is cold.
Last week, for the NFL playoffs, I decided to experiment with frying up some turkey wings. They are significantly larger and have so much more meat on the bones! I made four fried turkey wings, 2 for me and 2 for E. It ended up being the perfect amount of food. I actually couldn't even finish my second wing. E was happy to eat it for me!
I marinated the wings in almond milk because it is non-dairy (I can't mix meat and milk #notkosher) and it tenderizes the meat a bit. I seasoned the almond milk with sea salt, fresh ground pepper, smoked paprika and garlic powder, to get some flavor into them before battering them up. I seasoned the flour with the same spices. I really love the flavor of smoked paprika, so I made sure to add a lot of it to the almond milk and the flour. The final product was an extremely juicy, smokey, and flavorful wing. These fried turkey wings had a crisp outside and tender inside. I will DEFINITELY be making these fired turkey wings again sometime soon. Maybe even for the Super Bowl!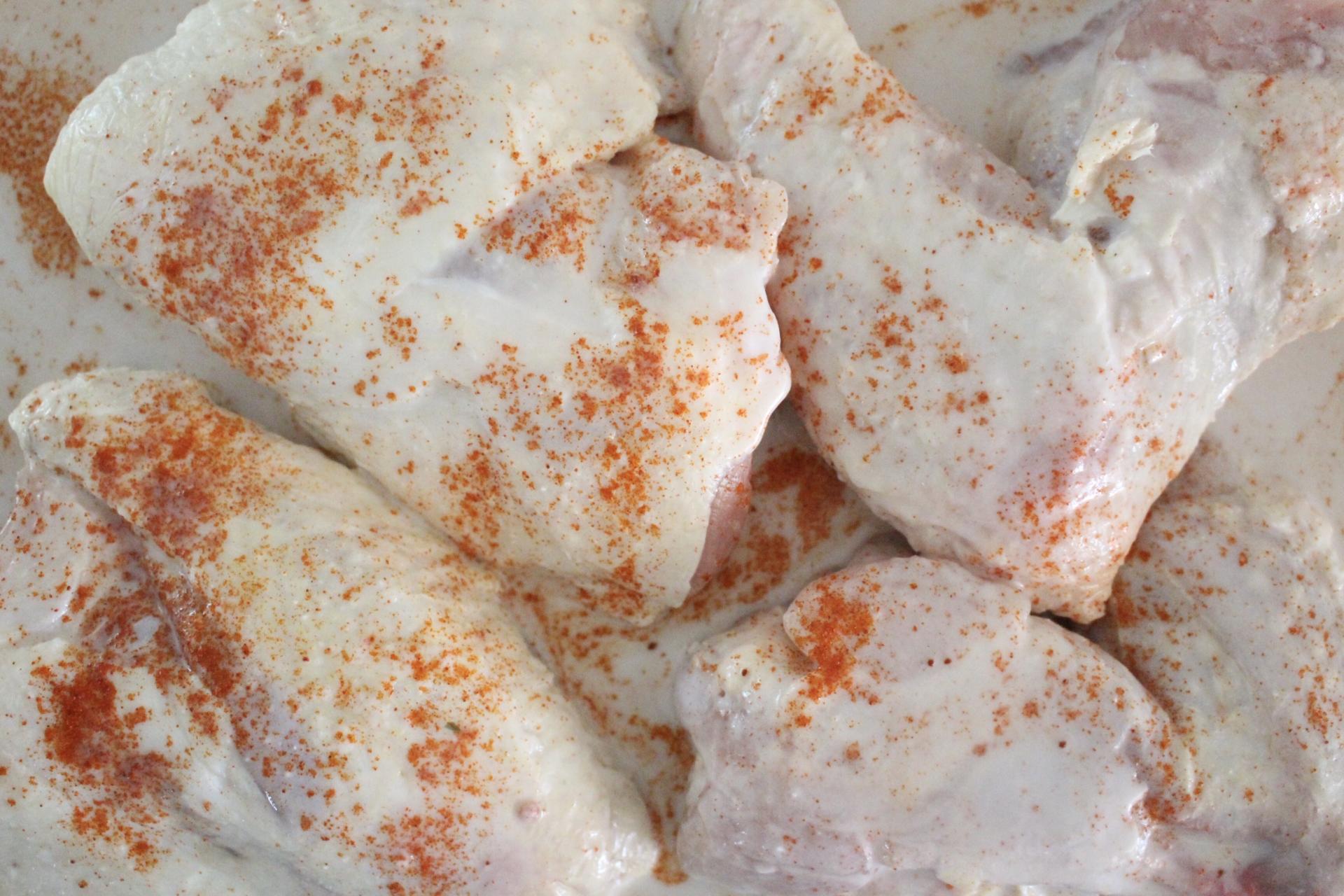 Marinating in Almond Milk
A Thermometer is CRITICAL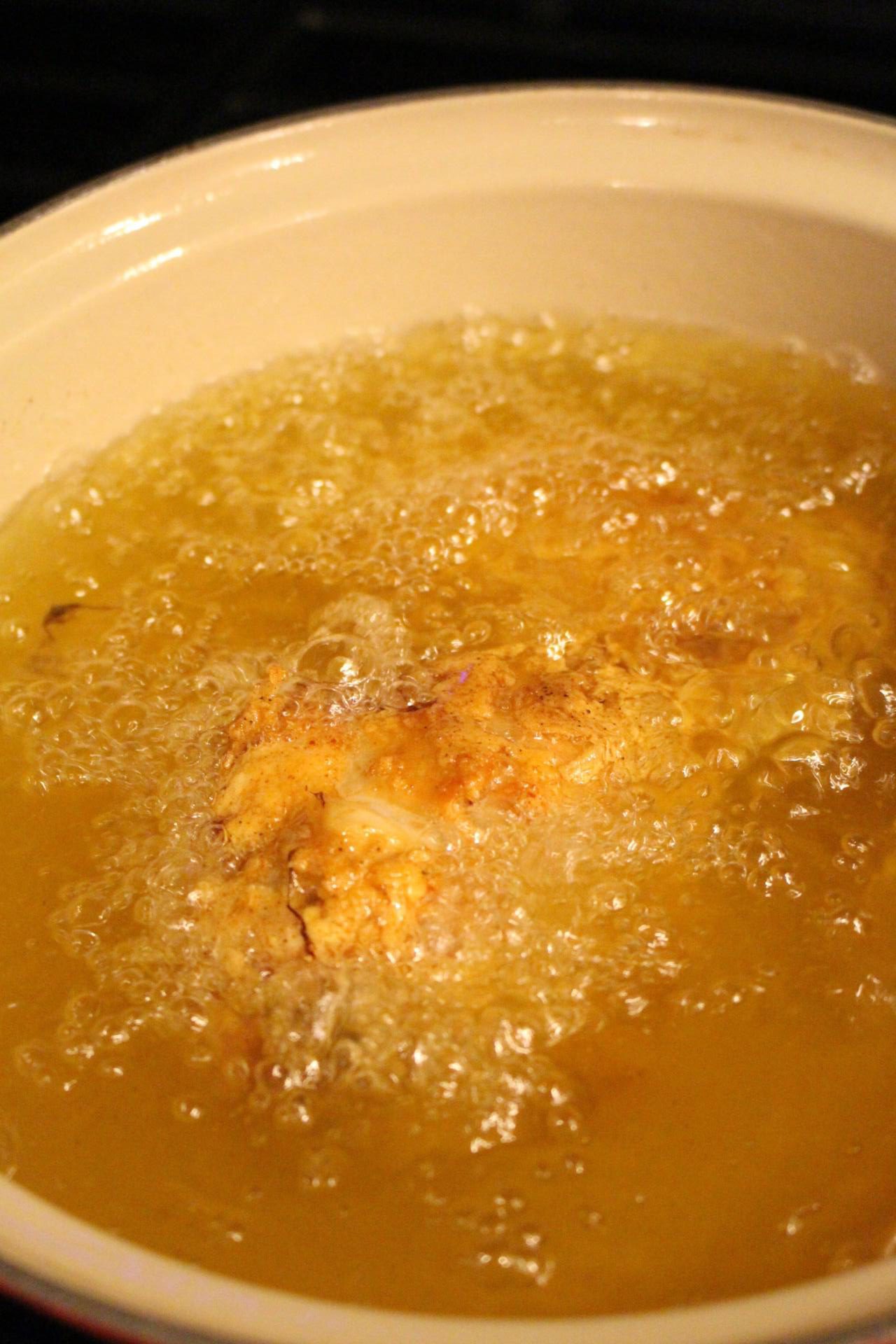 *SIZZLE SIZZLE*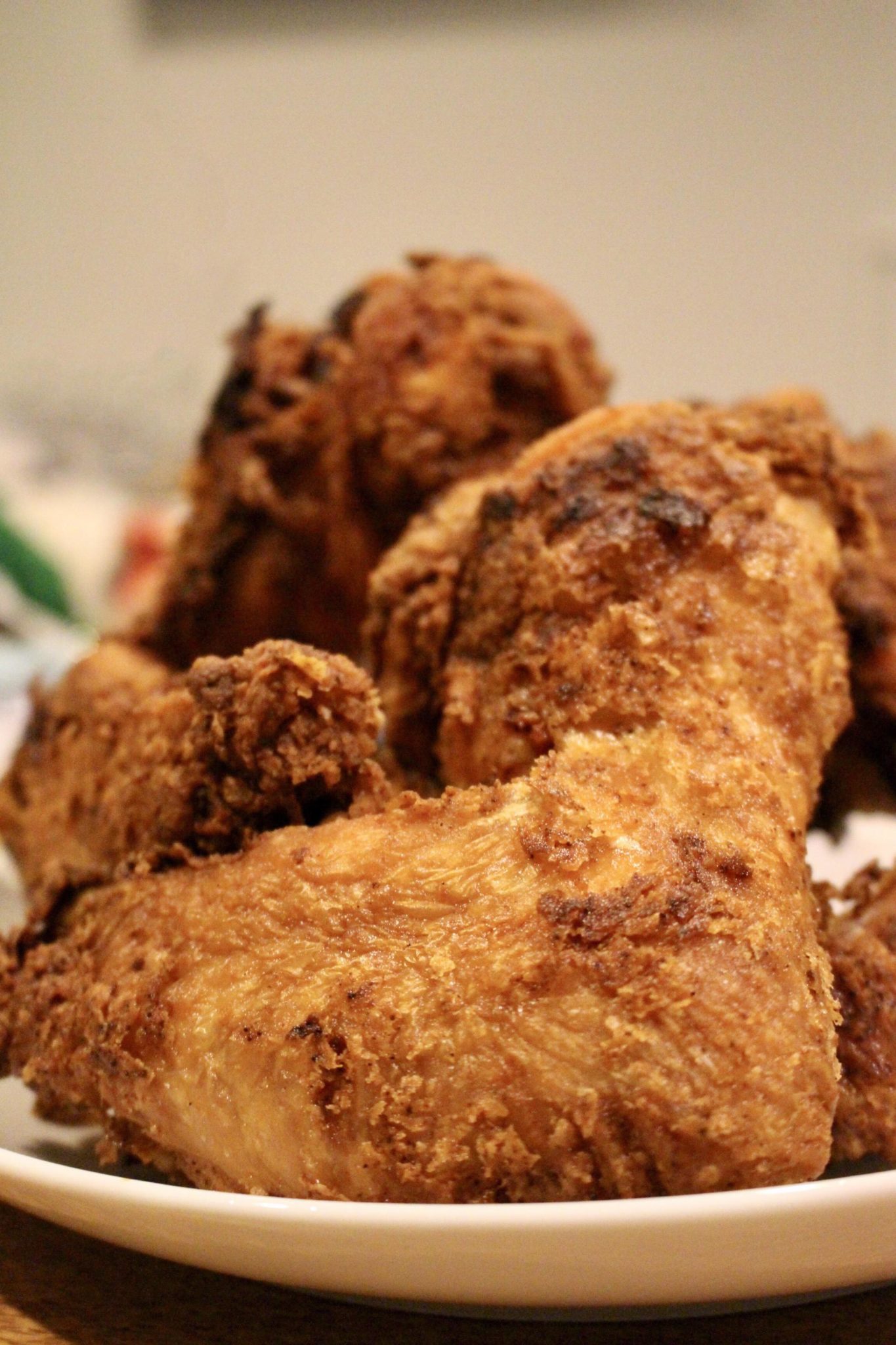 SMOKEY FRIED TURKEY WINGS
Ingredients
Turkey Wings, 4
Almond Milk, 2 cups (NOT vanilla)
Sea Salt, 1 teaspoon salt
Fresh Ground Pepper, 1/4 teaspoon
Smoked Paprika, 1 teaspoon
Garlic Powder, 1 teaspoon
Flour, 1-1/2 cups
Smoked Paprika, 1/2 teaspoon
Sea Salt, 1/2 teaspoon
Garlic Powder, 1/2 teaspoon
Vegetable Oil, for frying
Directions
In a medium bowl or long Pyrex combine almond milk, sea salt, fresh ground pepper, smoked paprika, and garlic powder. Add turkey wings to the almond milk, coating completely. Refrigerate for 5-8 hours.
When you are ready to make the wings, preheat the vegetable oil in deep pot to 350 degrees.
In a large bowl whisk together flour, sea salt, garlic powder, and smoked paprika. Dip the turkey wings into the flour mixture, making sure to tap off any excess.
Place one turkey wing into the oil. Turn it over to make sure the wing browns on all sides. The wing will take between 12-15 minutes to cook through.
Remove the wing from the oil and drain on a paper towel covered plate.
Continue the same routine with the rest of your wings!
Let me know if you end up making these delicious fried turkey wings!