Another day, another Super Bowl recipe idea! And this buffalo chicken sliders one requires almost no time to throw together. All you need is boneless chicken breast, buffalo sauce, a Crockpot (If you don't already have one, you MUST get one), a red onion, a splash of vegetable broth, slider buns (or regular hamburger buns), salt, and pepper.
After hours of slow cooking, the chicken falls apart and is so incredibly moist and tender. It also has a nice kick of heat to it as well. While it was cooking, the whole house smelled of buffalo sauce, one of E's favorite smells. If he could bathe in buffalo sauce, he might… I made these buffalo chicken sliders for the NFL playoffs a few weeks ago and they were a huge hit. This buffalo chicken sliders recipe makes A LOT of shredded chicken, so it is perfect for a crowd.
May the best team win!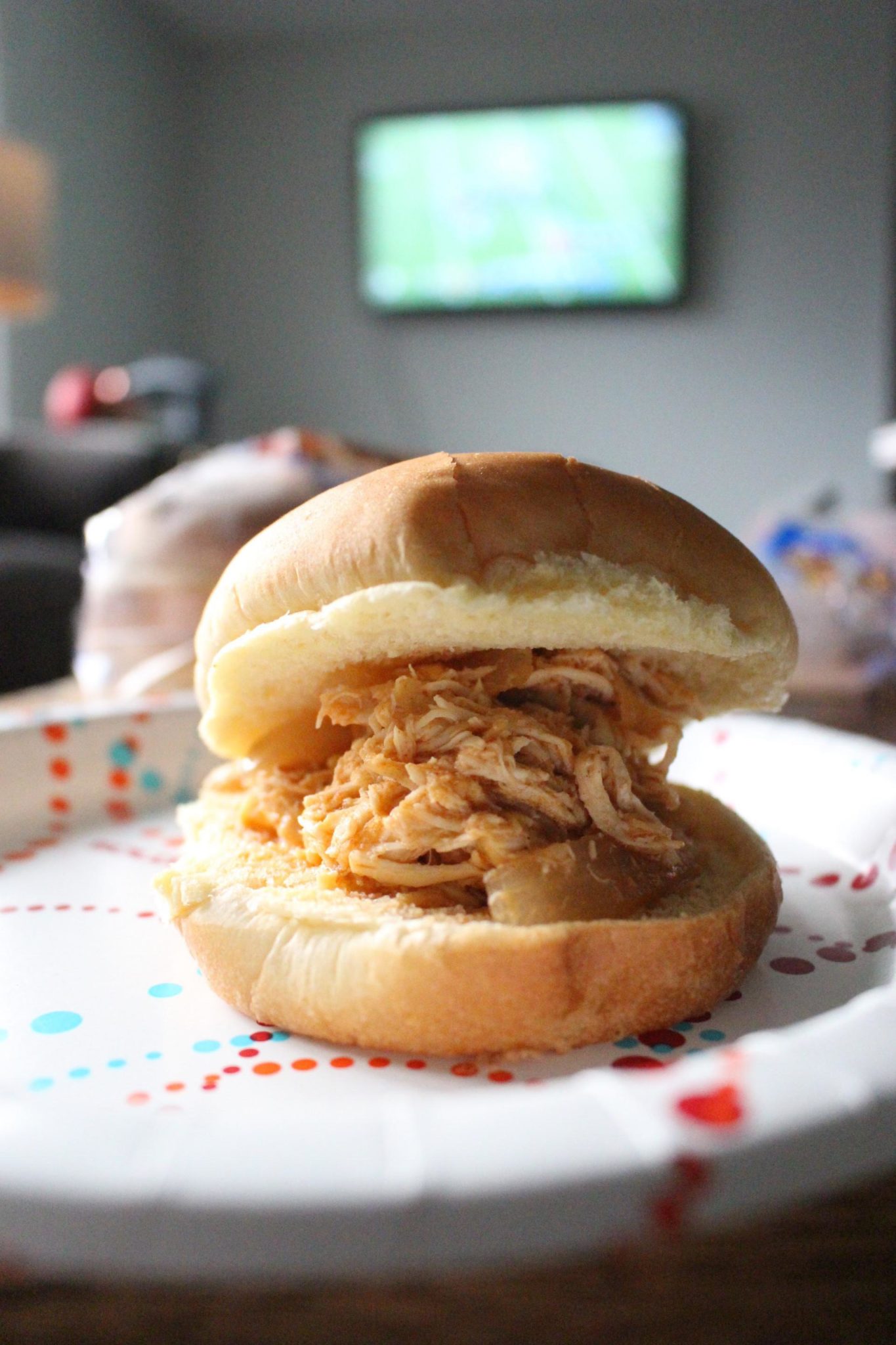 PULLED BUFFALO CHICKEN SLIDERS
Ingredients:
Boneless Chicken Breasts, 3 thick (of 5 thin)
Buffalo Sauce, 6 ounces (or about half a bottle of Franks RedHot Buffalo Sauce)
Red Onion, 1 large, chopped
Vegetable Broth, 1/2 cup
Sea Salt, 1/2 teaspoon
Fresh Ground Pepper, 1/2 teaspoon
Slider Buns (or Hamburger Buns)
Directions:
Place all of the ingredients into the Crockpot and cover.
Cook everything in the Crockpot on high for 3-1/2 hours, or on low for 7-1/2 hours.
Once the timer goes off, shred the chicken inside the Crockpot with two forks and then allow the chicken to sit in the sauce for thirty (30) minutes on warm.
Serve on a slider buns alone or with your favorite toppings.