Today, I am working together with Boppy to share their new Boppy™ ComfyFit® Baby Carrier! Boppy is a brand that I love, and I was so honored to have been asked to work with them on the launch of a new product. We already own several of their products, including their Boppy® Pillow!
A few days after Nathan was born, I bought the Boppy Pillow at buybuyBABY and I have used it religiously ever since. It has made breastfeeding so much easier and also saved me from having a perpetually sleepy arm.
So, when Boppy reached out about the carrier, I jumped at the chance! What excited me most about it is the fact that it was inspired by yoga apparel. I couldn't wait to see how the stretchy fabric felt! I knew it would be different than any other carrier we had tried before. The carrier arrived a few weeks before its launch to the public, and it has already made a HUGE difference in my life.
As the wife of a dental resident, I am on my own with Nathan A LOT. I don't know about you, but I find it hard to get anything done when I am taking care of him solo. He is at the age now where he wants to be constantly entertained!
Since the carrier arrived, my solo time with Nathan is not nearly as challenging as it was before. The carrier allows me the freedom to do whatever I need to do, while wearing him. Below are some photos of Nathan and me on a power walk around the neighborhood. And let's face it…as a mama, it is hard to find time to go to the gym. Thankfully, you can get a workout by just power walking and carrying your child!
I can work out, wash the dishes, make dinner, or run errands, all while safely carrying Nathan. The carrier is stretchy, breathable, comfortable and, perhaps most importantly, Nathan LOVES it! Scroll down to see his smiles. I can't even handle it! The carrier is available at buybuyBABY!
Boppy created this beautiful and empowering video as part of their #NeverNotAMom campaign. I encourage you to watch it. I may or may not have teared up a little myself. Scroll down to the bottom to watch it!
Thank you Boppy for sponsoring this post.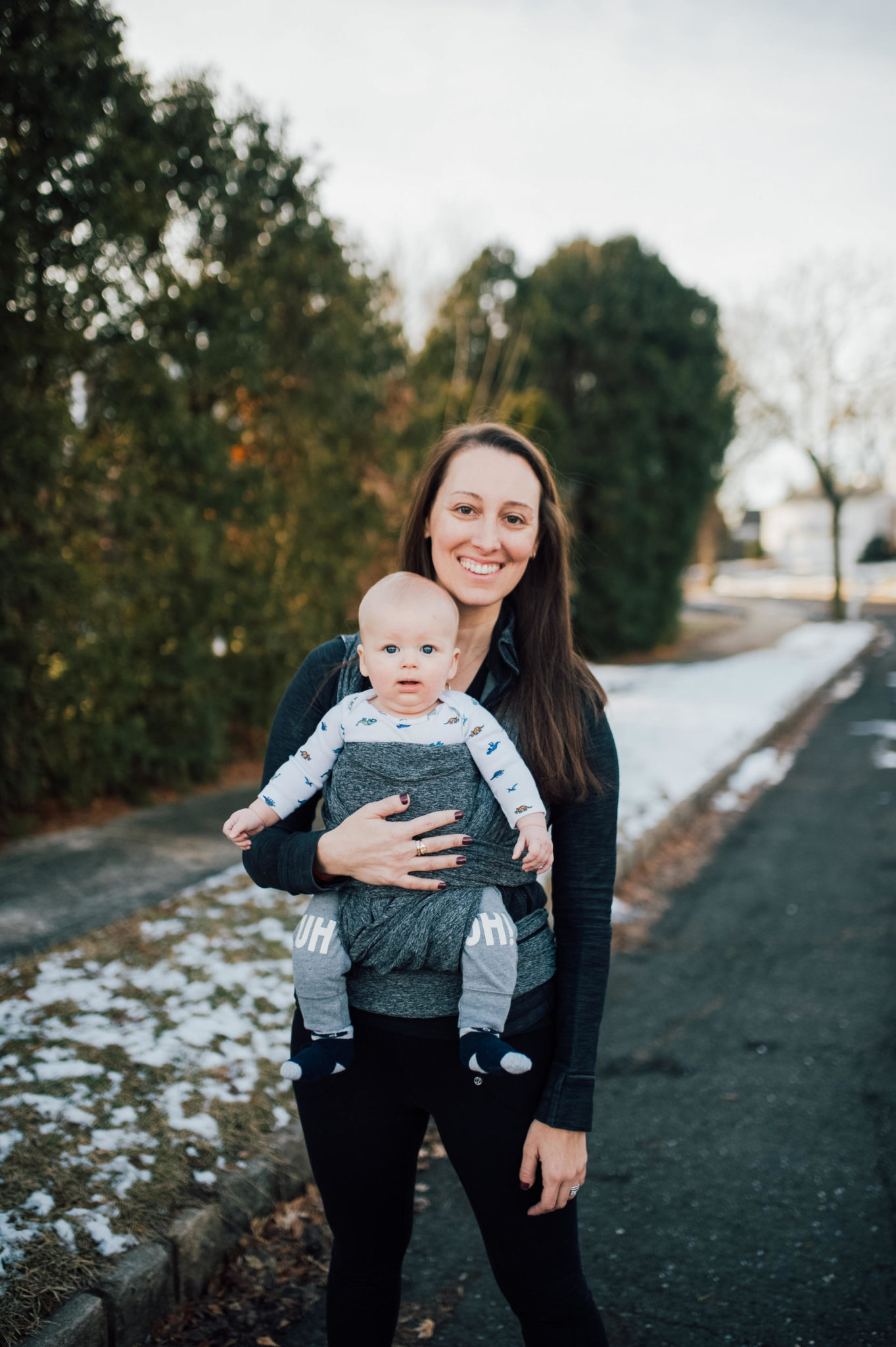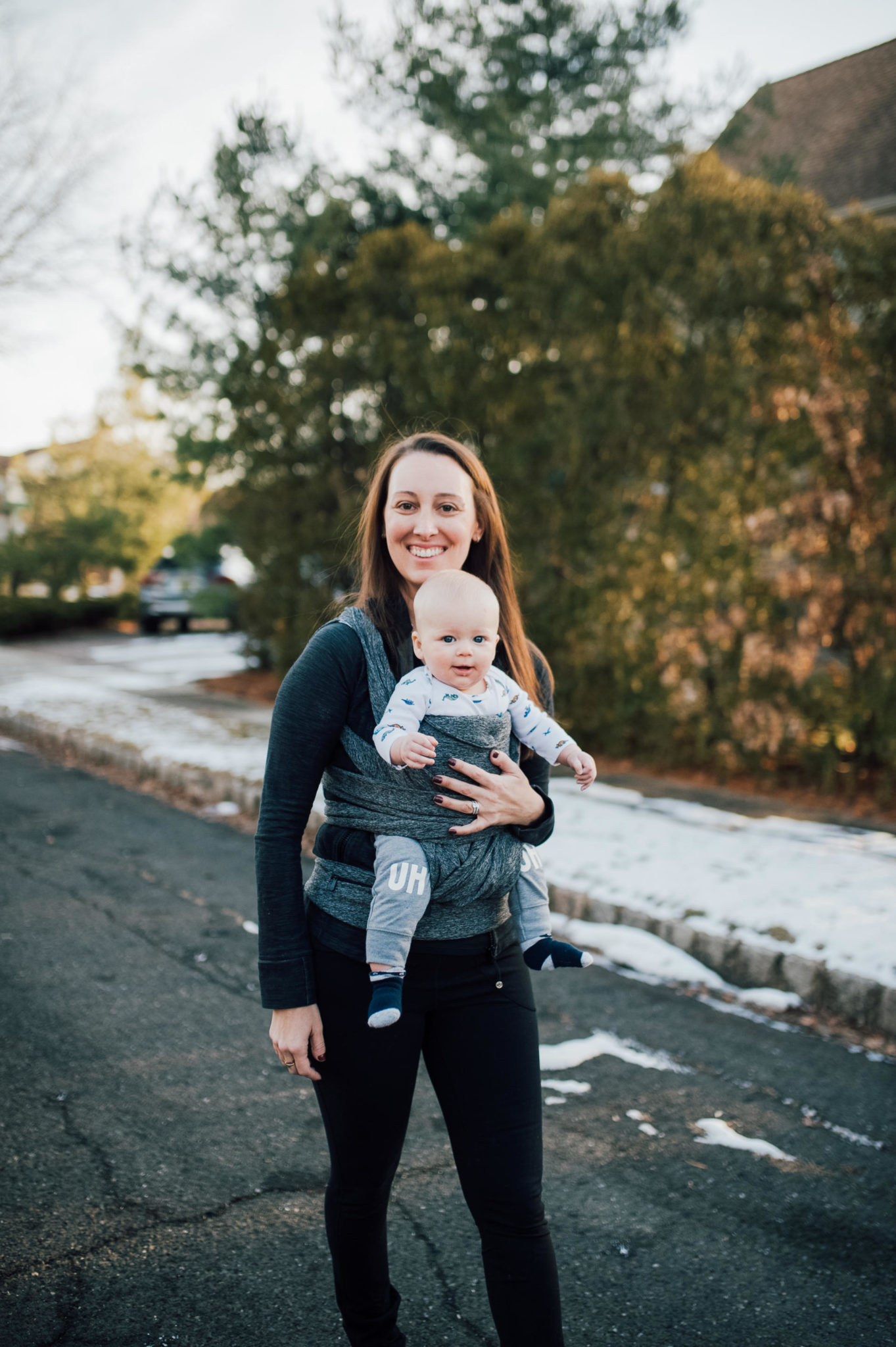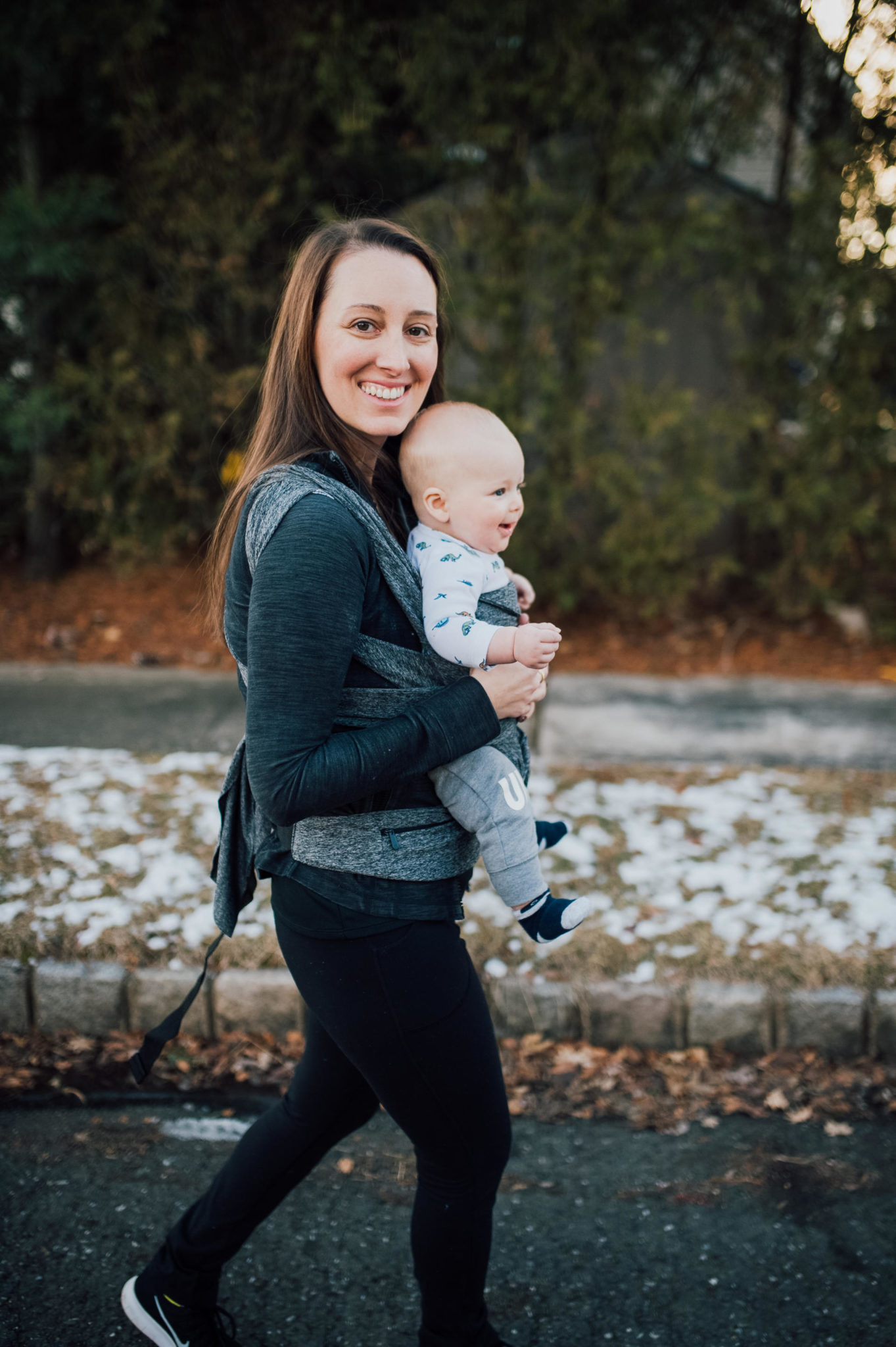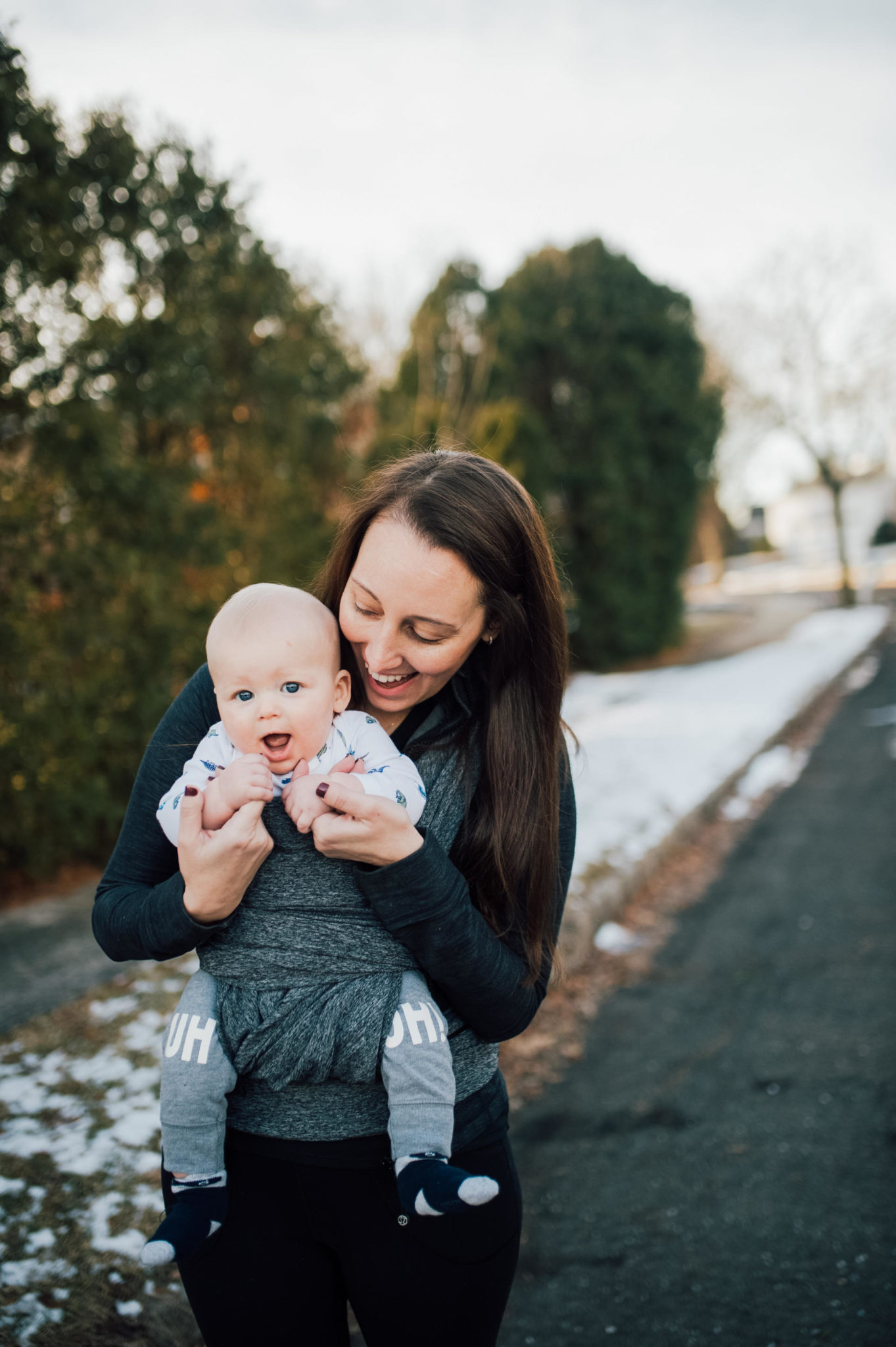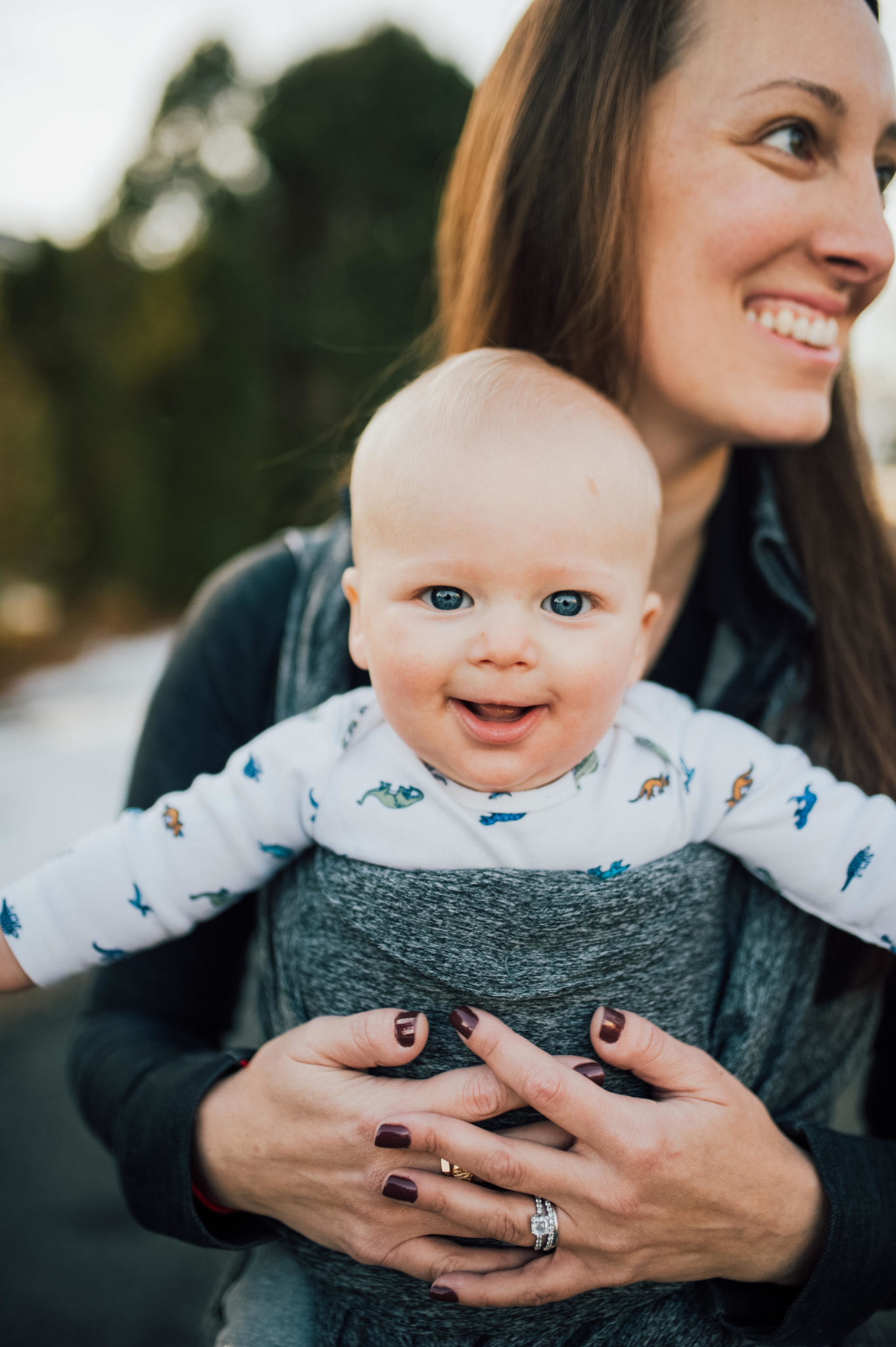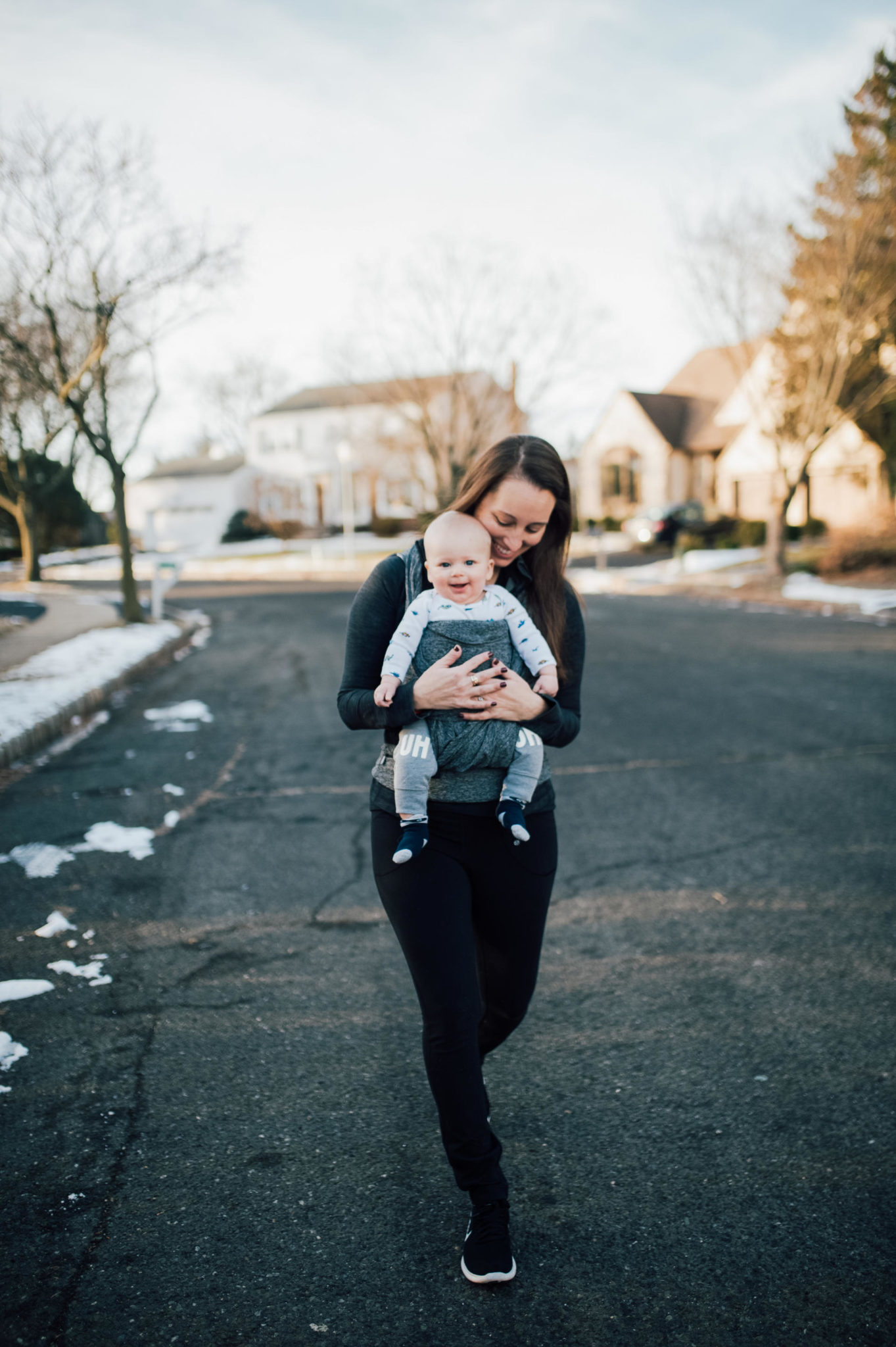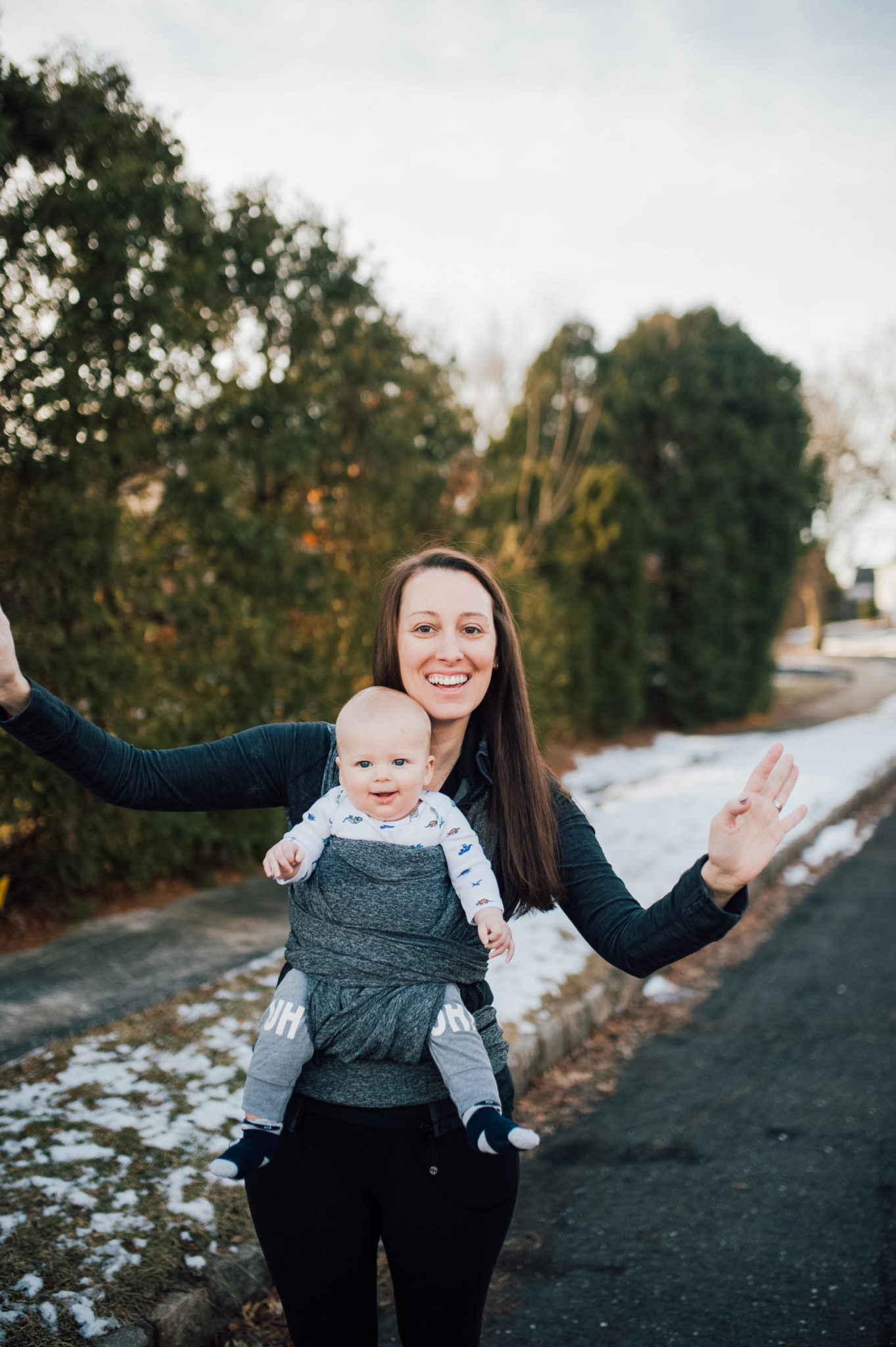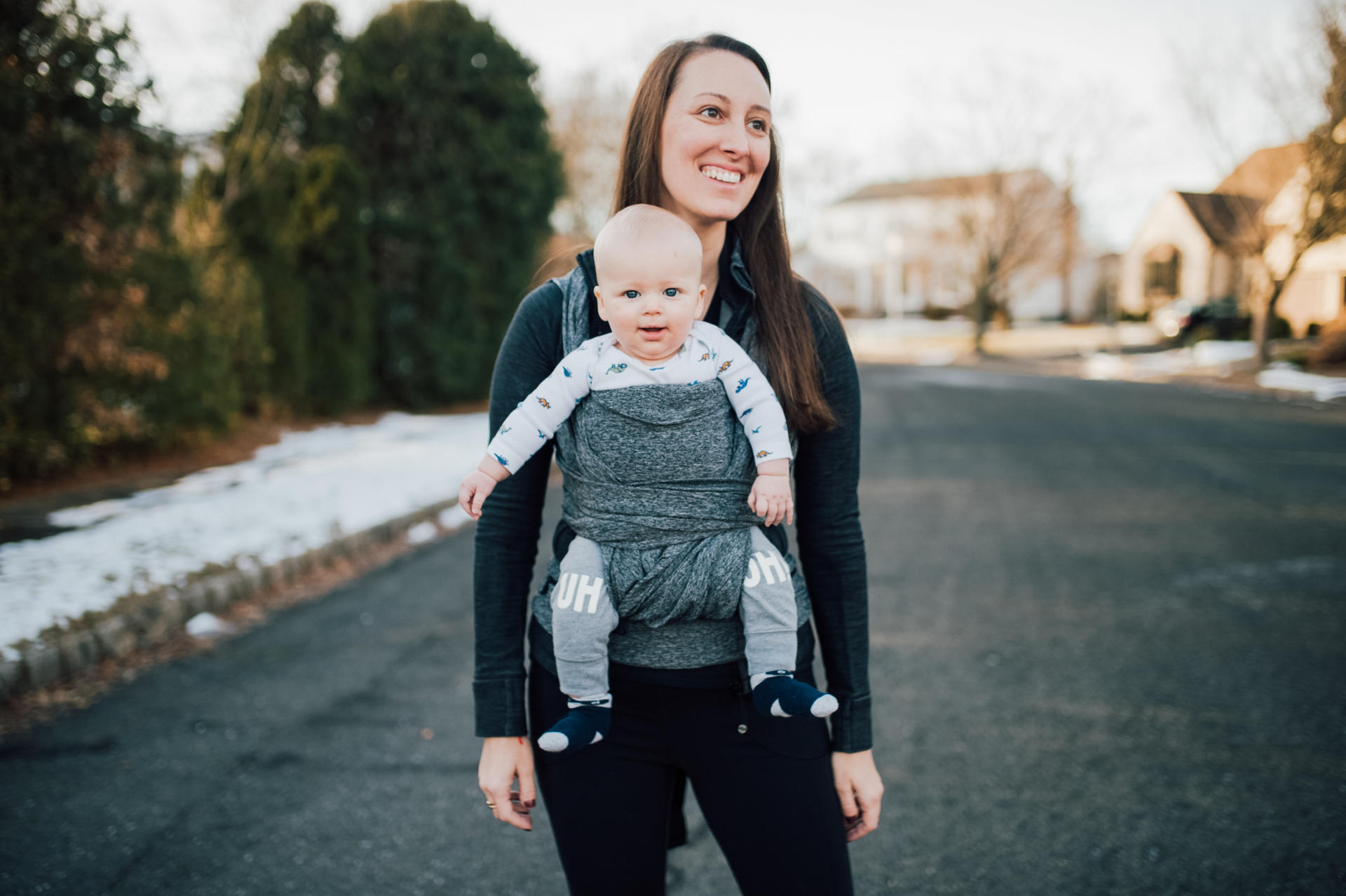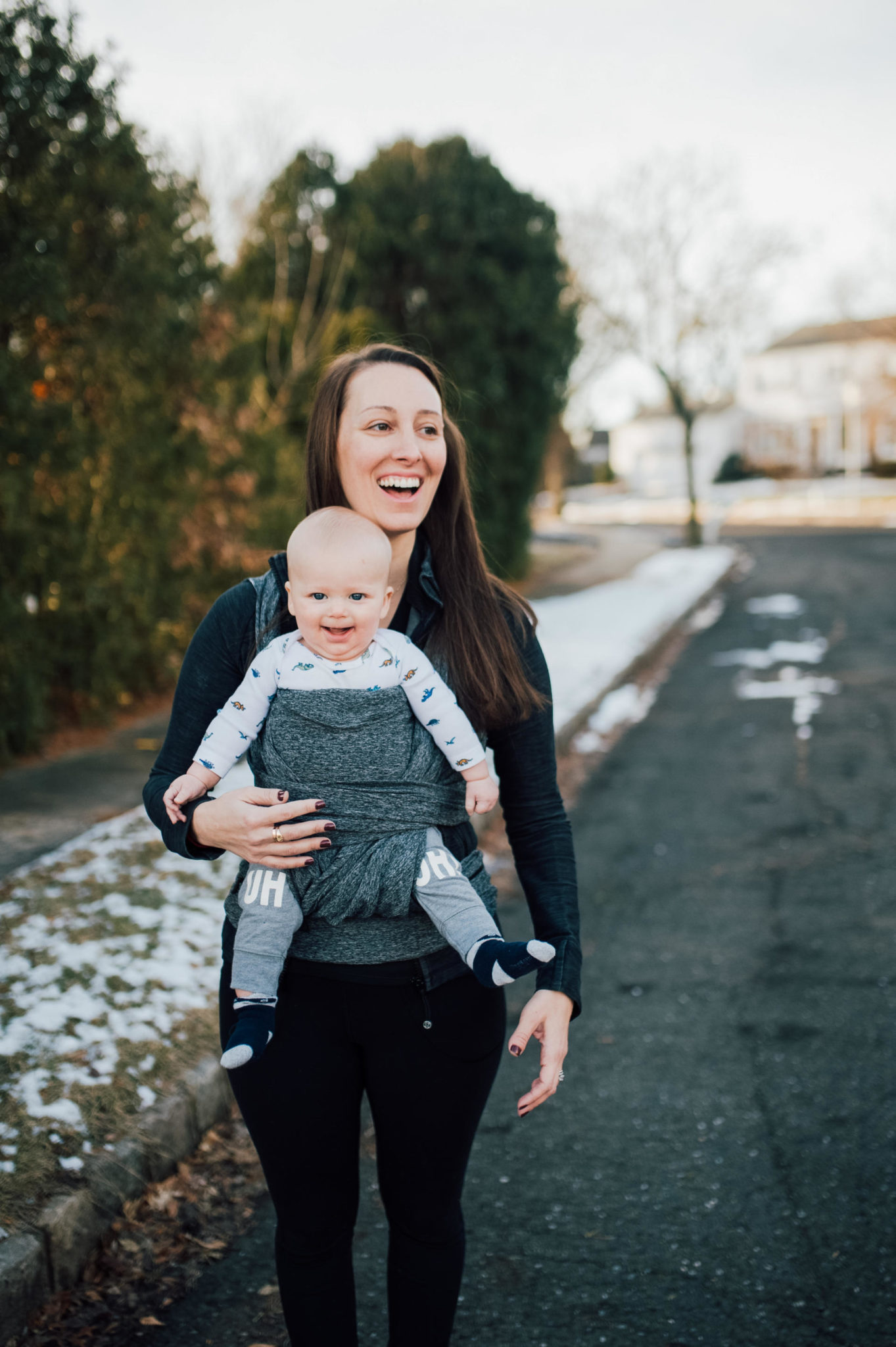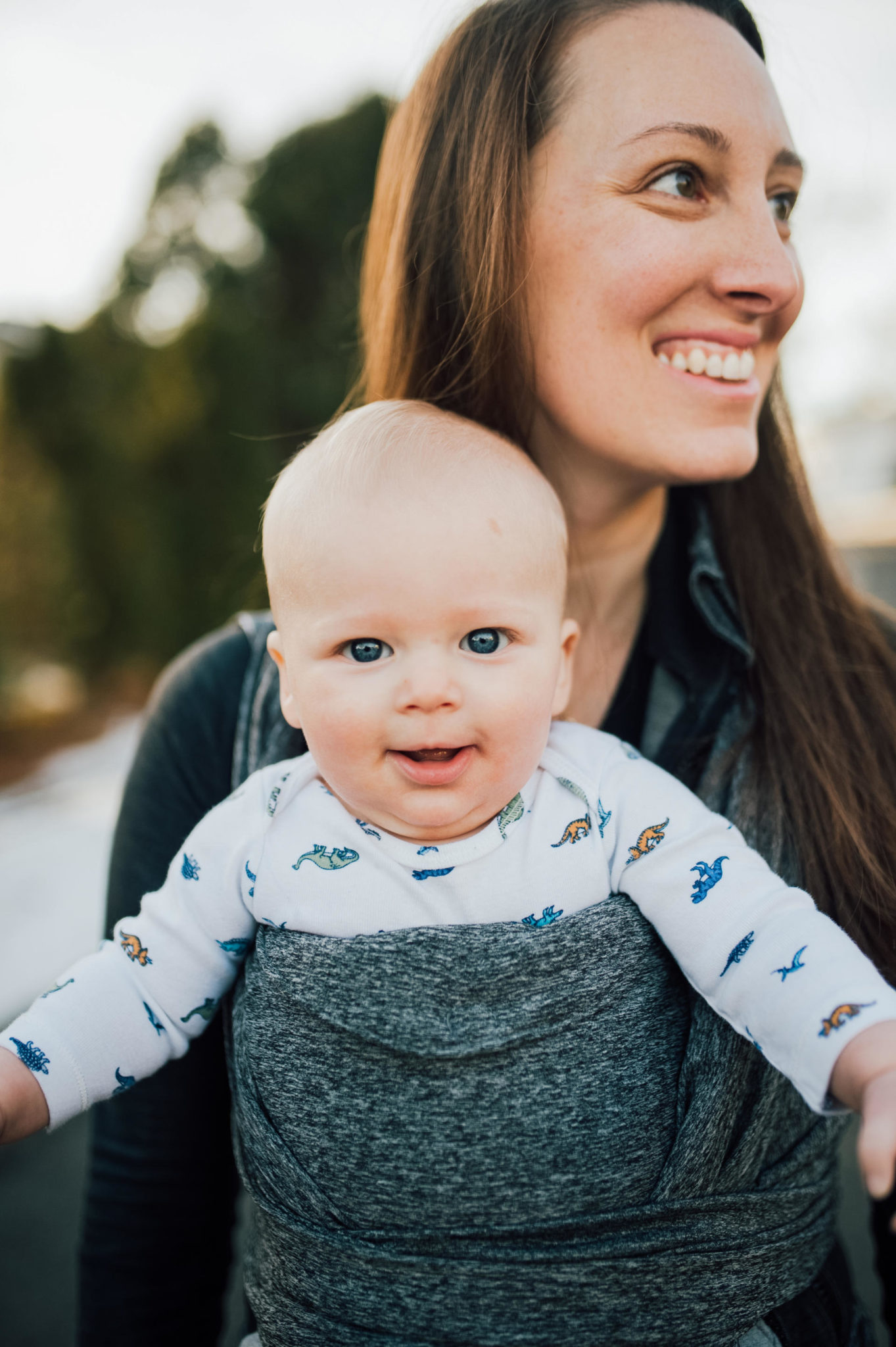 Photography by Laurel Creative