Today marks the start of New York Fashion Week! I am so excited to attend for my third time. It is always so thrilling to be in New York City, attend the shows, and see the latest looks walk down the runway. I will be in New York City today to attend a show or two and to visit a few showrooms. My favorite part of Fashion Week is seeing, eating, and drinking with my fave fellow bloggers and friends. They come in from far and wide!
For Fashion Week, I always try to dress comfortably. There is A LOT of running around from place to place, so the last thing you want to be is uncomfortable. This season, there is the additional wrinkle of it being very cold out. And by very cold I mean FRIGID.
I plan on wearing this teddy coat that just came in ALL THE WAY from Australia. It is so fuzzy and warm. I have been rocking it with this vintage Chanel pin to add a little something extra. Here I am wearing it with one of my favorite jersey dresses from Reformation. They have the best basics. Unfortunately the dress is no longer available, but Old Navy has one very similar at a very reasonable price point! I will also DEFINITELY be wearing my 5050 boots. While they are definitely an investment, the price per wear in the long run makes them the best deal around. I bought them a couple years back and I wear them ALL THE TIME. They will keep my legs and feet warm, while also keeping my feet blister free!
While Nathan got in on the photoshoot below, he, unfortunately, won't be attending New York Fashion Week with me. I wish he could!
Follow along on my Instagram Stories to see what I am up to!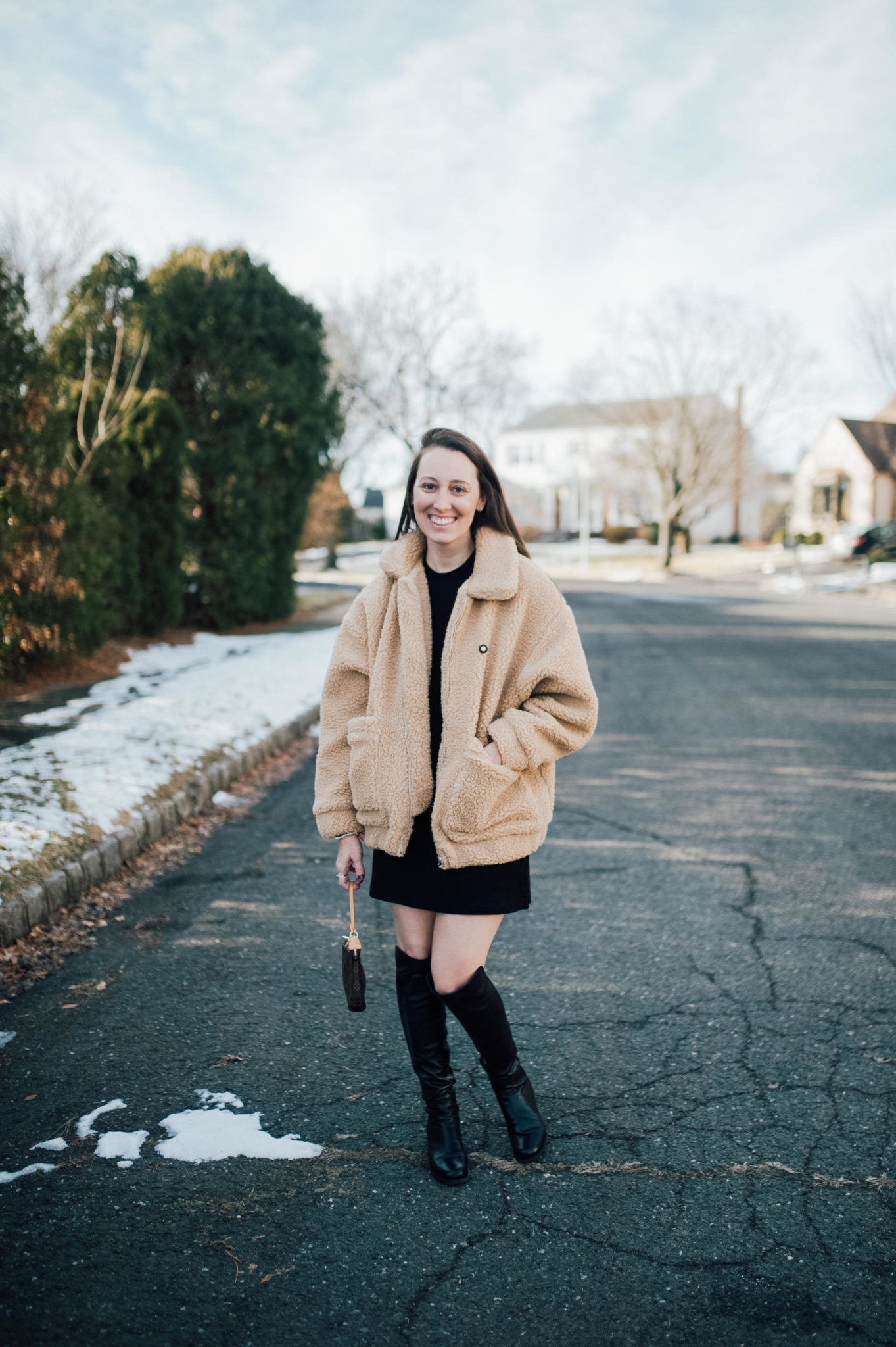 Dress (old, similar HERE and HERE), Coat, Bag, Boots, Pin, Stroller