Who is excited for Valentine's Day? ME!!!! Only two more days until the day of L-O-V-E!
This year, Valentine's Day will be a little different. E will be out of town. Sad face. So it will just be me and my mini valentine. Instead of going out to a fancy dinner, Nathan and I will be chilling on the couch eating, chocolate for me and Happy Baby Teethers for him (his new fave), while watching ALL of the reality television, Sesame Street and Daniel Tiger. It will be perfect!
To celebrate on the day of, I am going to be wearing this sweater into the office. It is so soft, cute, and warm. I will likely pair it with my favorite work leggings (I MUST buy more of them when they go on sale next) and my red ballet flats. I will definitely be wearing my teddy coat. I have been wearing it nonstop. Not only is it warm and cozy, it also has the BIGGEST pockets. It is my favorite purchase I have made this season.
I know my outfit will go perfectly with all of the mini Resse's Peanut Butter Heart Chocolates I will be bringing in. Everyone needs a sweet treat and a little love on Valentine's Day!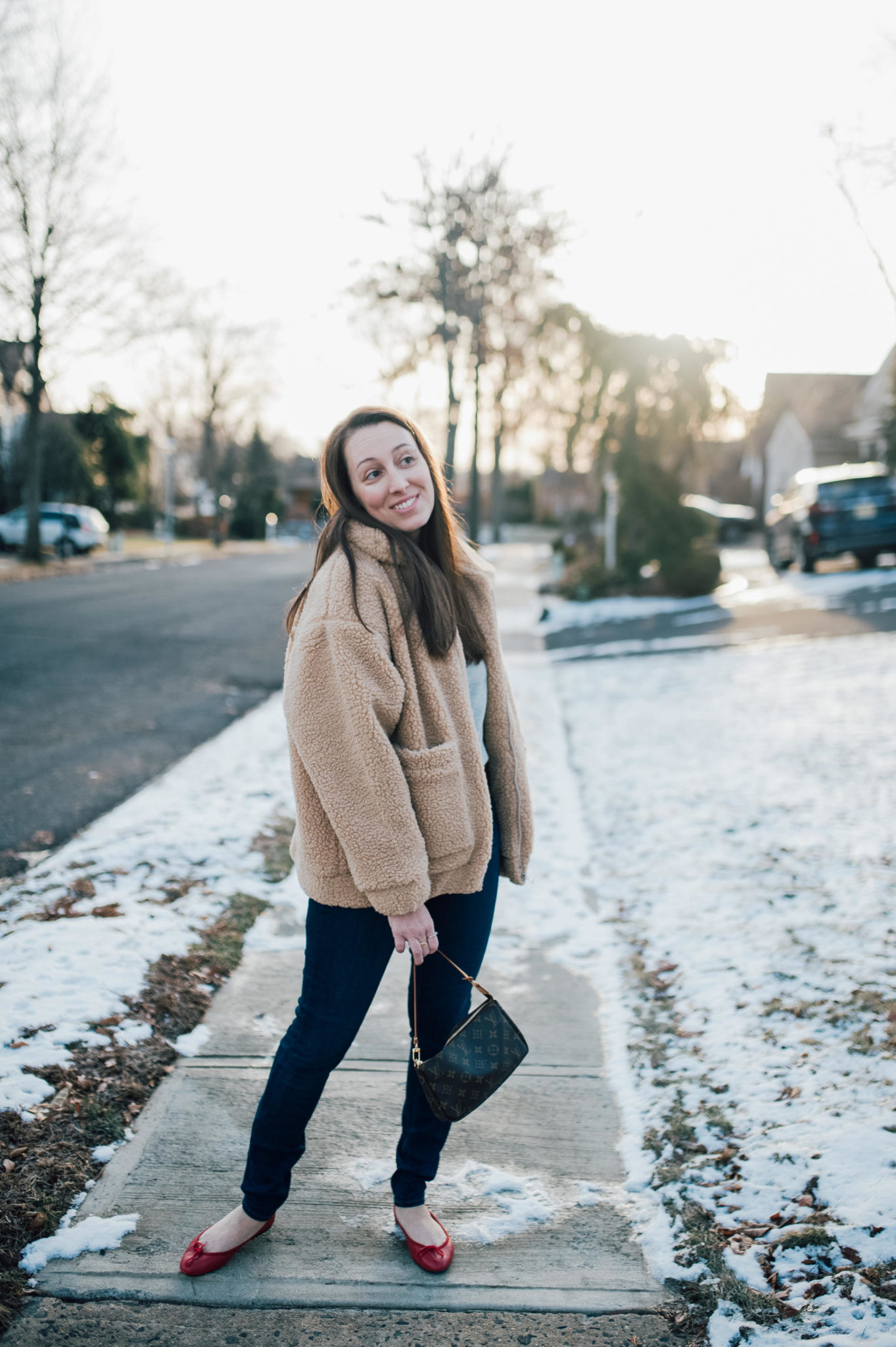 Jacket, Sweater (sold out, similar HERE), Jeans, Shoes, Bag, Bracelet (c/o)